First things first, when you walk into the new Zero Degrees location in Hacienda Heights, you notice just how beautifully designed the space is. Grey hardwood floor, beautiful large counter, hanging lightbulbs, and the white glossy walls. As crowed as it must get on a weekend afternoon, the space really gives you enough room to breath, especially with a clean and minimal design. Not to mention they have a brick wall with painted wings spread across, something to compliment their already good looking menu items.
Our visit to Zero Degrees was a surprisingly good one. I say surprising because I'm not a big fan of dessert places. I mean, I love dessert, but going somewhere to pick up some soft serve – doesn't do it for me. Let me just say though, it's well worth satisfying your sweet tooth.
It was a hot Summer day, about two weeks ago. We made our way to Zero Degrees just before their grand opening. If you don't remember that insane heat wave we had for about two weeks during Summer then you must've been living under a rock. Anyways, you can only imagine our excitement when we arrived and it literally felt like Zero Degrees inside.
For me, it's the little things that I appreciate from places. So seeing these beautiful glass bottles, each with their own tags  (with your name), it was nice to see. It's a pretty nice souvenir and just an added $1.50 to keep the glass jar. They also offer a 10% off (when you check in on Yelp) on your next  purchase. I personally think it's well worth paying extra for a glass because the thick glass keeps your drink cold and you're also able to keep it and use it for later use.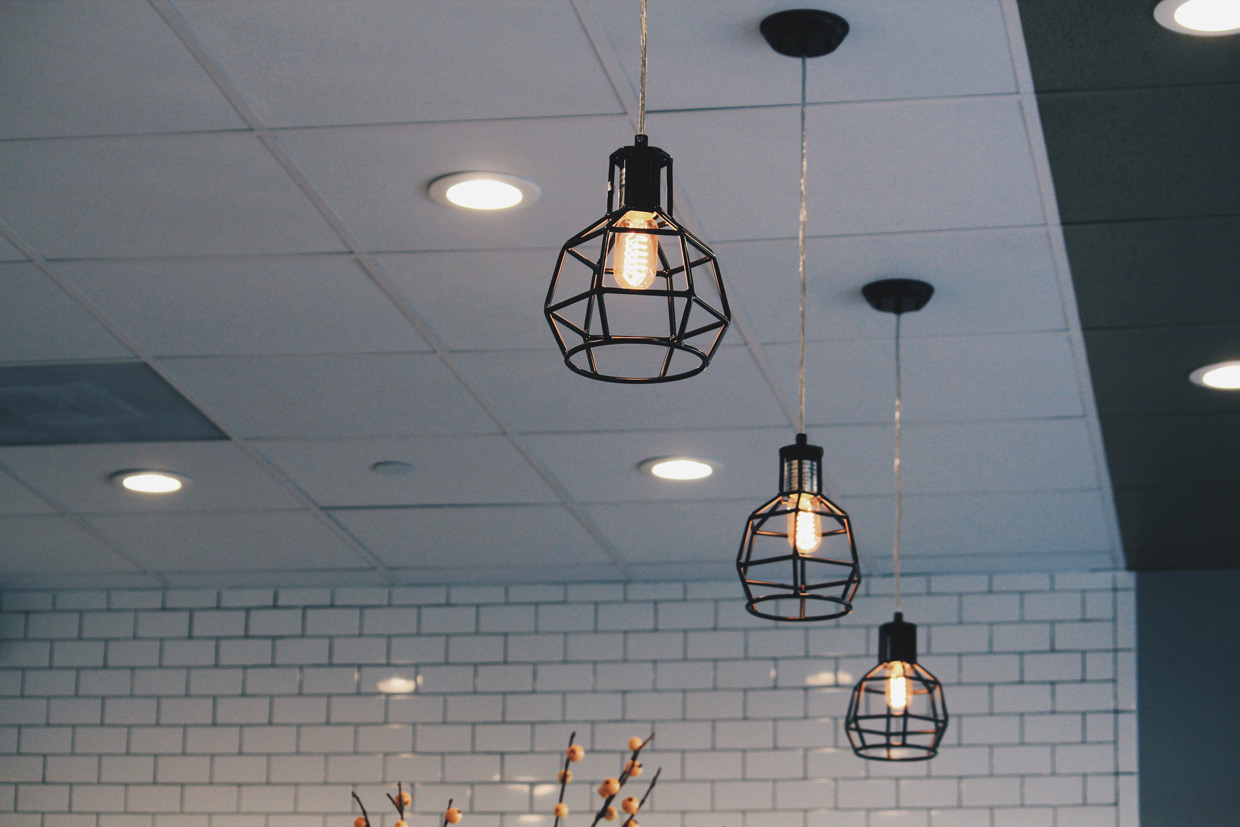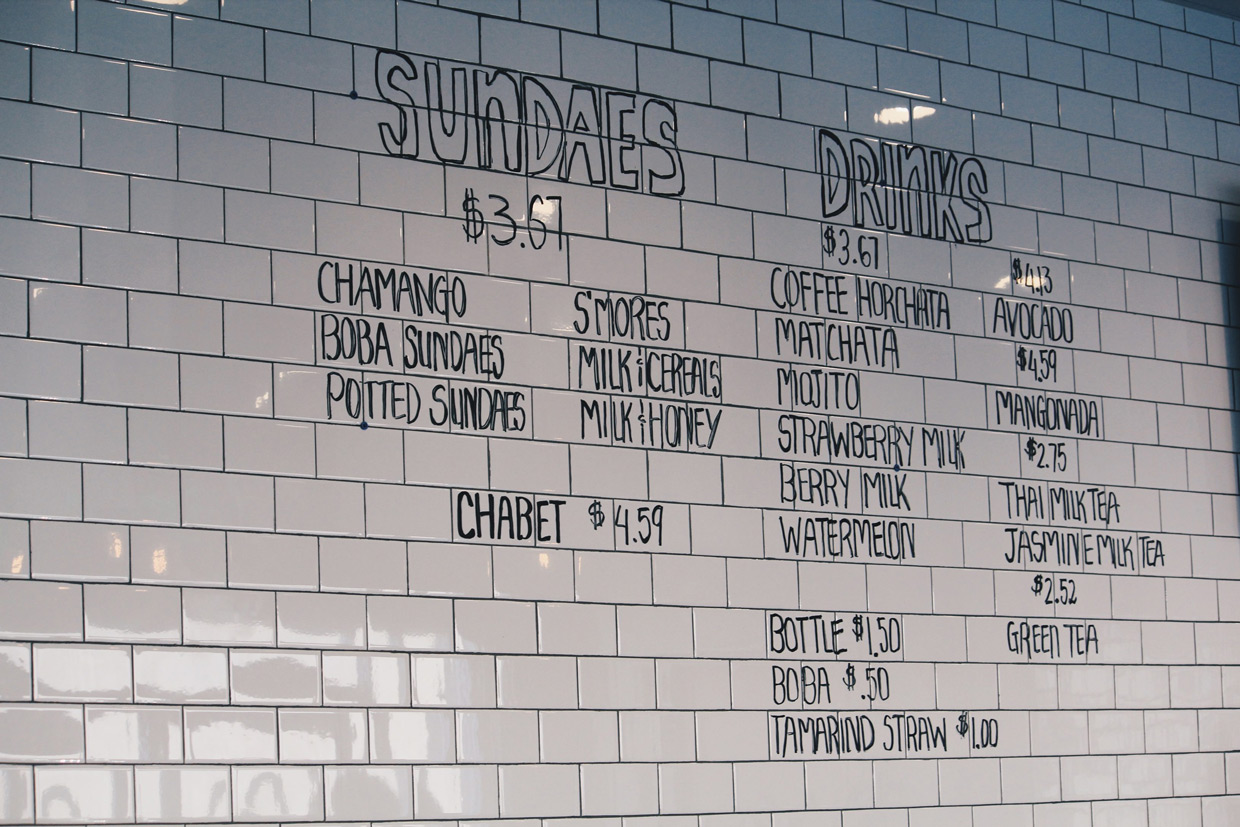 At first glance, you don't think there's many options to choose from on the menu. Don't believe your eyes, just trust your heart. Immediately looking at their actual paper menu, I was in a deep dilemma. I didn't know what I wanted, cause it all looked good. Although, we will add that as many options as you do get, things do seem to get pretty dense depending on what you get. But it's all enough for you to cool off especially on a warm day.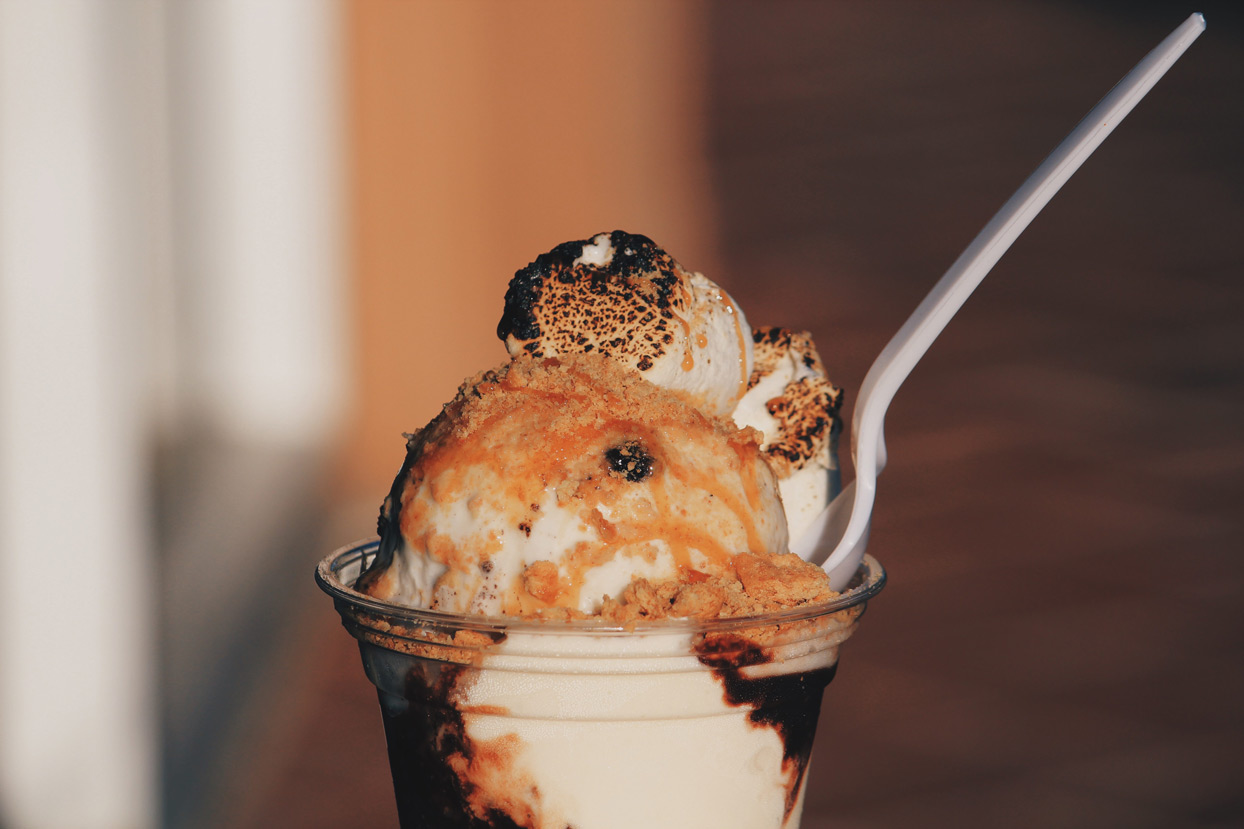 First on the menu was their S'more sundae, which was as advertised. All the elements of a s'more which included crushed graham crackers that provided a crunch, but soft texture, drizzled in some caramel, and topped with a lightly burnt marshmallow. Also within the body of the sundae there was some hot fudge which made it that much better. It was like a McDonalds sundae, but upgraded and worth the extra dollar. The soft serve of every sundae has better taste than I've had. The soft serve had some icy texture which made it a lot more enjoyable. Thinking of having a s'more on a hot summer day isn't ideal, but when it's made into a sundae it jus makes it that much more mesmerizing.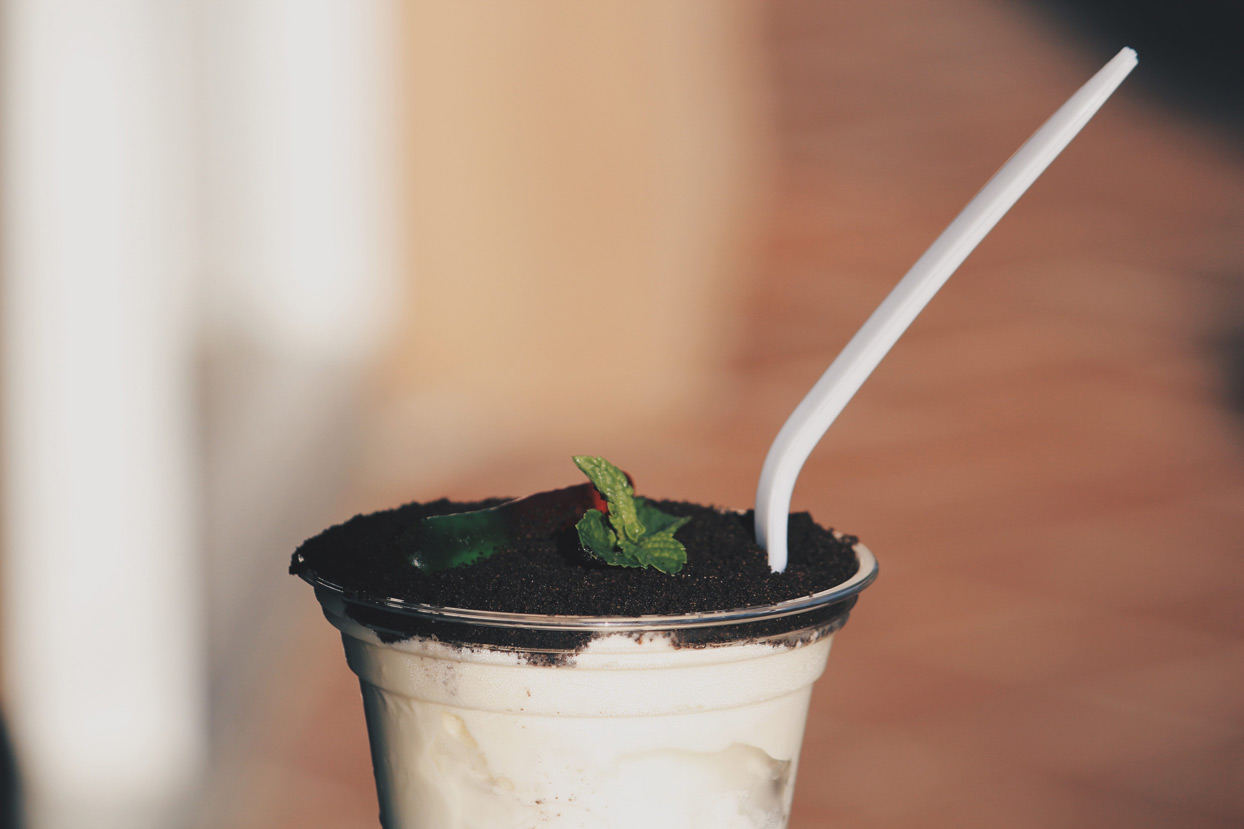 Next, I had a potted sundae that included some crushed oreos which is made to mock dirt in a pot (obviously) and is topped with a fresh mint leaf and a gummy worm. We've seen tons of variations of these type of sundaes and we'll just leave it at that. Personally, I enjoyed the sundae, but it was mostly soft serve as you can somewhat tell from the photo. Unless you're a good mix master, you'll probably find yourself making a dirty mess trying to mix in the topping. Other than that, it's a fairly decent menu pick up especially if you're trying to keep it light. Gives you a chance to enjoy some fresh soft serve without having to commit to so much topping.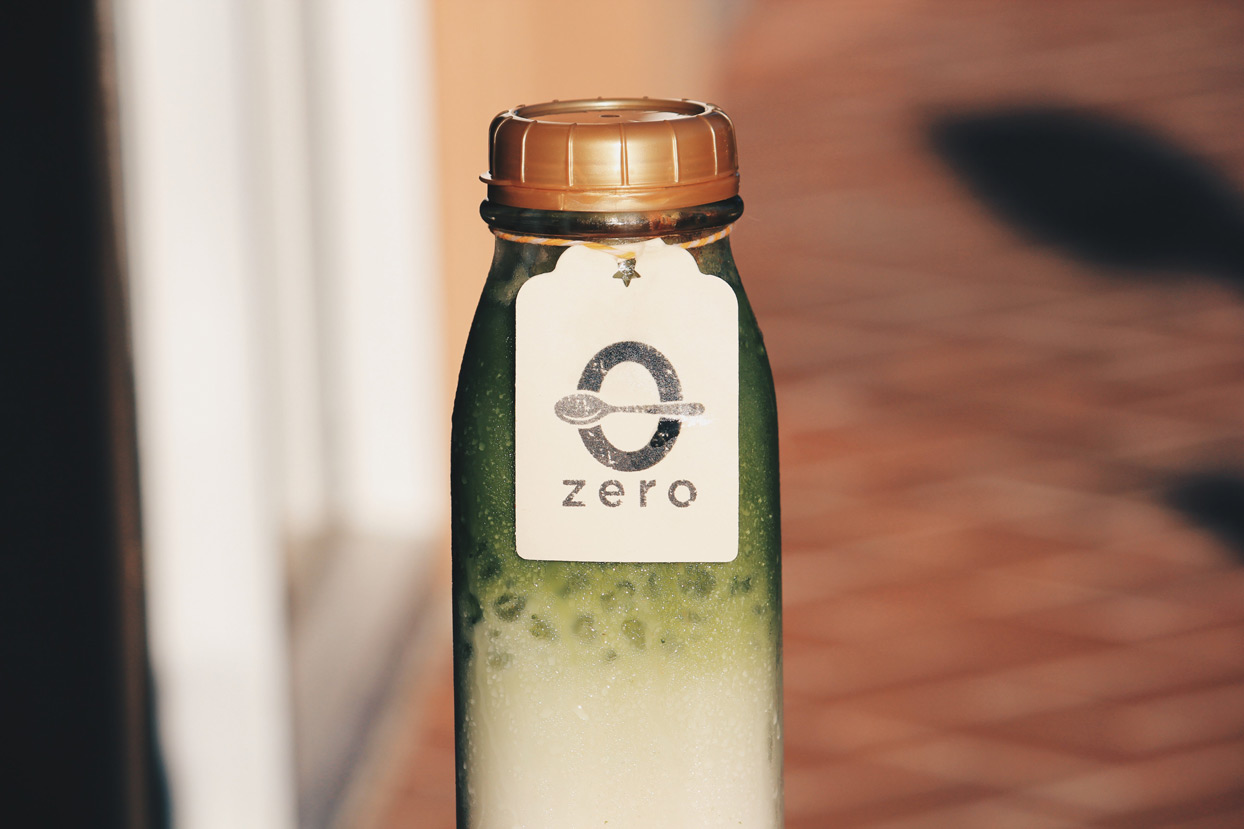 A lot of people were hyped about this new Matchata drink that was presented at this location. I myself was pretty damn excited to try it. Maybe it was my lack of experience with these kind of drinks or maybe its my lack of liking matcha, but I thought it was – just ok.
Matcha + Horchata is what makes us this fusion, but to be honest I blindly would've thought it was made with Matcha & water. Horchata can be made in various forms, but naturally and even more authentically, it's usually sweet. I didn't get any kick of horchata in this. Mostly matcha which mostly felt like I was drinking a cold tea with notes of cinnamon from the horchata. I can't completely knock it, having only tried it once, but it'd be debatable for me to have it again. If you like matcha you'll definitely love it, cause it does give you various notes of horchata which is an added element to the lite drink.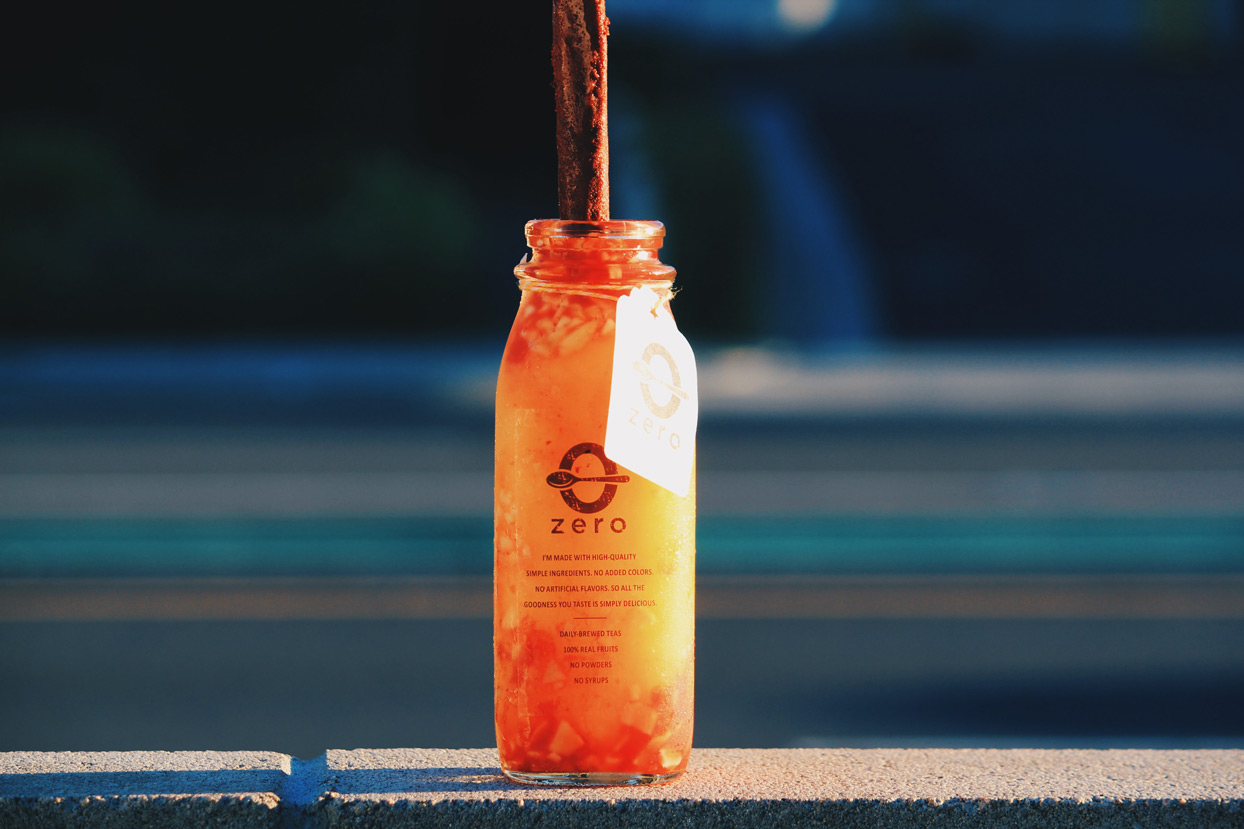 My personal favorite, was this Mangonada with an added tamarind straw ($1.50 extra). The slush was slushed just right, I mean not too thick and not too thin. It wasn't watery which made it that much more enjoyable. It was also filled with mango bits which were in my opinion half way ripe, they weren't too sweet, but also not bitter. The tajin and chamoy also gave the drink its signature taste, sweet and spicy all blended to a perfection. I would go back for this drink alone and if I'm being honest, I haven't stopped thinking about it. No shame.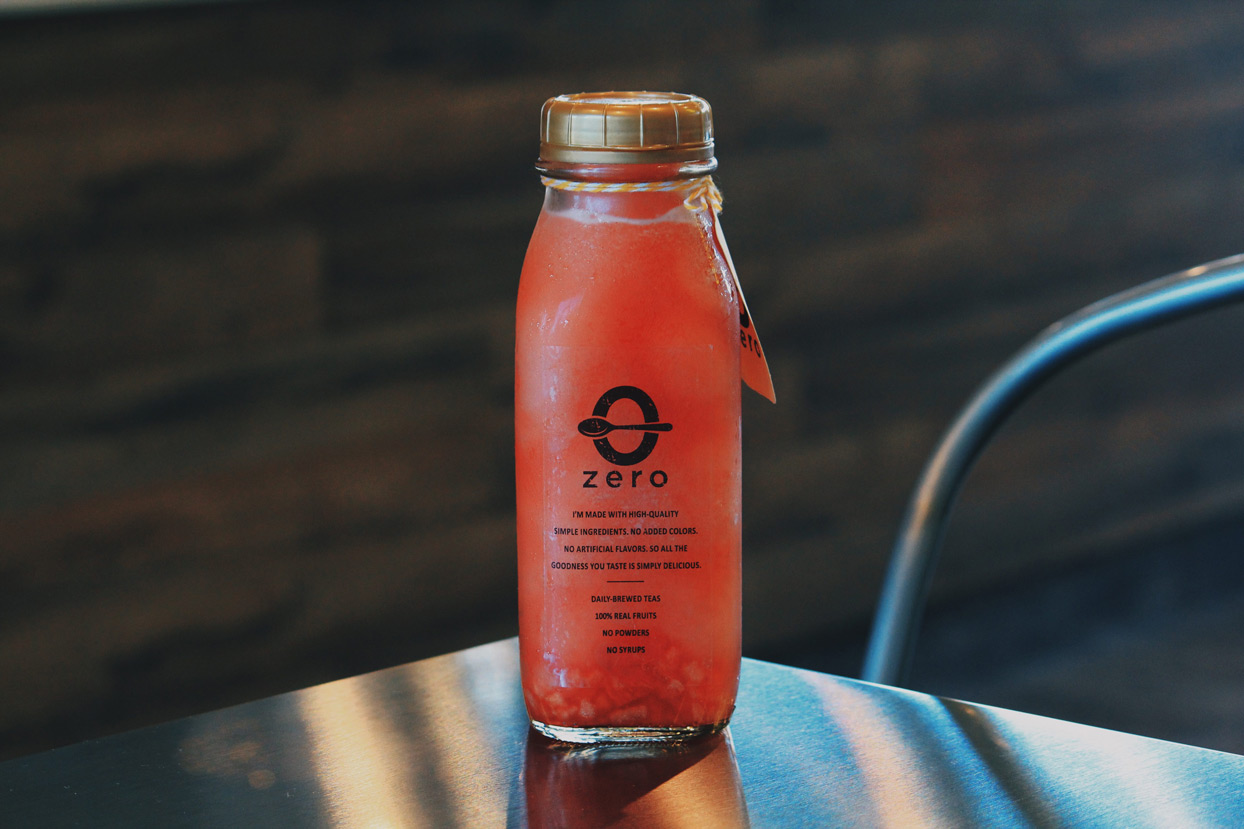 Lastly, we downed this watermelon slush to complete our visit. You always gotta measure a place by how fresh their fruit is and that's what we did here. Being a seasonal drink, we do recommend you trying it whenever you get a chance. It's not the BEST watermelon juice ever, but it has the traits to be really good. The watermelon they used wasn't so ripe so the drink wasn't as sweet as it could've been, which is what you look for in watermelon juice, but it tasted very natural which led us to believe they used an actual watermelon. Cool right, and actual watermelon. Ok, I was being sarcastic, but at least they aren't juicing us with artificial flavoring which they could easily do to get a consistent taste. But I think the inconsistency is what will keep us coming back for more.
Comments
comments
---