Magic sweeps us off our feet in Hollywood, as we make our way to The Wizarding World of Harry Potter. 
The Wizarding World of Harry Potter has been around for years. In movies, we were brought into a world that in another sense we couldn't have imagined ourselves. Then in June 2010, Universal Orlando opened the world of Harry Potter which led us here on the West Coast to suffer from extreme jealousy. Well, the day finally came and on April 7th, 2016 Los Angeles was gifted with the opening of The Wizarding World of Harry Potter Hollywood. It was a long time coming, but we're forever grateful to Universal for making it possible for Los Angeles natives to wake up and feel like being a Wizard for the day.
Of course we had to attend the opening day of The Wizarding World, and so early Thursday morning we made our way over to Universal Studios. Now, let's just put it this way. I personally haven't been to Universal Studios in years, so this was my first time seeing a lot of the new attractions. I mean the last time I was there, Back to the Future was still around (I'm still upset it's gone). Nevertheless, I was extremely excited to experience the new attractions including the Harry Potter additions.
So the day started pretty early in the morning. I wasn't a part of the opening ceremony, but I did make my way out around 10am. It was rare 70º day all throughout, and it started getting a little hot as the day went on, almost perfect weather given the scene.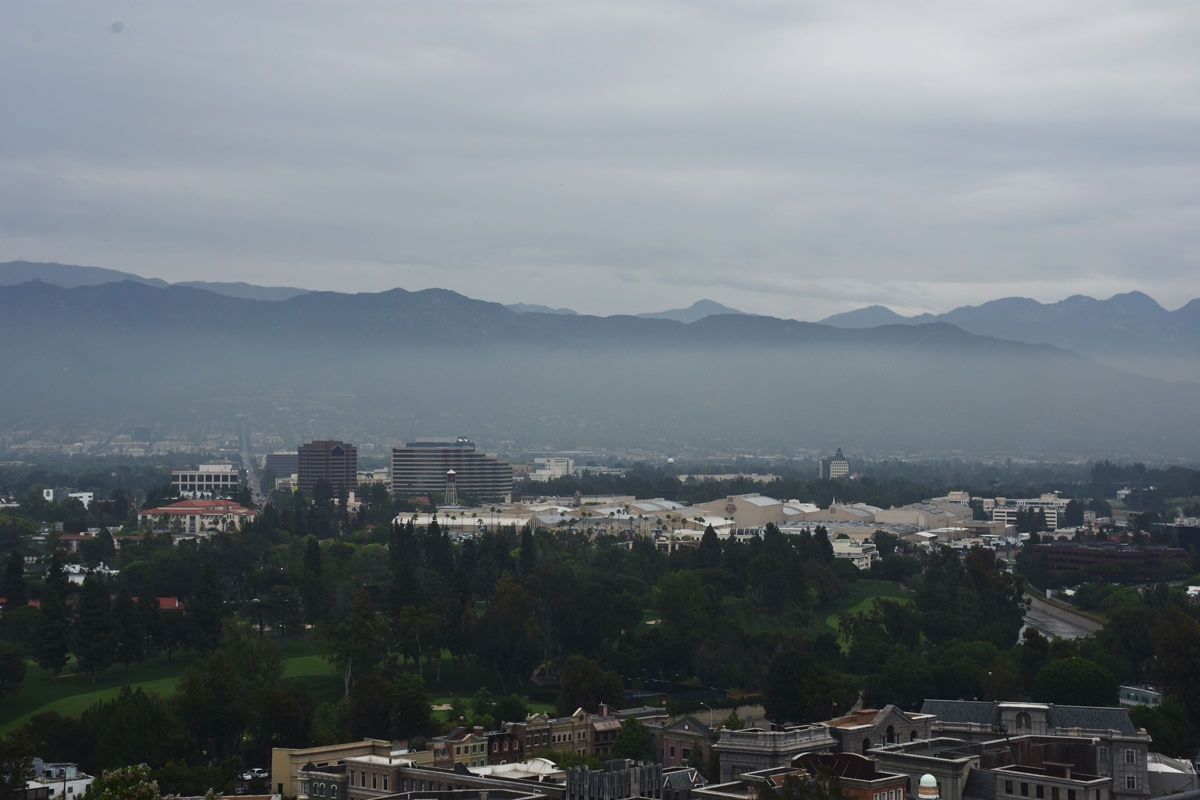 Parking at Universal wasn't hard at first, until I realized I had parked on the other side of the entire Universal lot. Also, I wasn't aware of how expensive parking had become at Universal. Compared to Disneyland the $3.00 price difference does feel a bit steeper, and a bit pricier depending on how you feel about the park.
Once we finished parking, and making our way through all of Universal, we had arrived to the Universal Studios gate. There, we went through security which took less than a minute, and finally the red carpet which was laid out to the entrance of the park.
Personally, everything felt extremely new to me. It's as if it were my very first time there. I didn't wanna stop and look around, mainly because I was too busy figuring out where the entrance to Harry Potter was. Once I found it, we were kindly asked to secure a 'timed entry' ticket. As noted by Universal Studios Hollywood:
The Wizarding World of Harry Potter™ is currently very busy. Please pick up a Timed Entry Ticket that will allow you to come back at a set time during the day. Click Here to get a mobile Timed Entry Ticket or get a physical Timed Entry Ticket at the kiosks located in Universal Plaza in the upper lot.
Note: Guests with Front-of-Line or VIP access do not require a Timed Entry Ticket.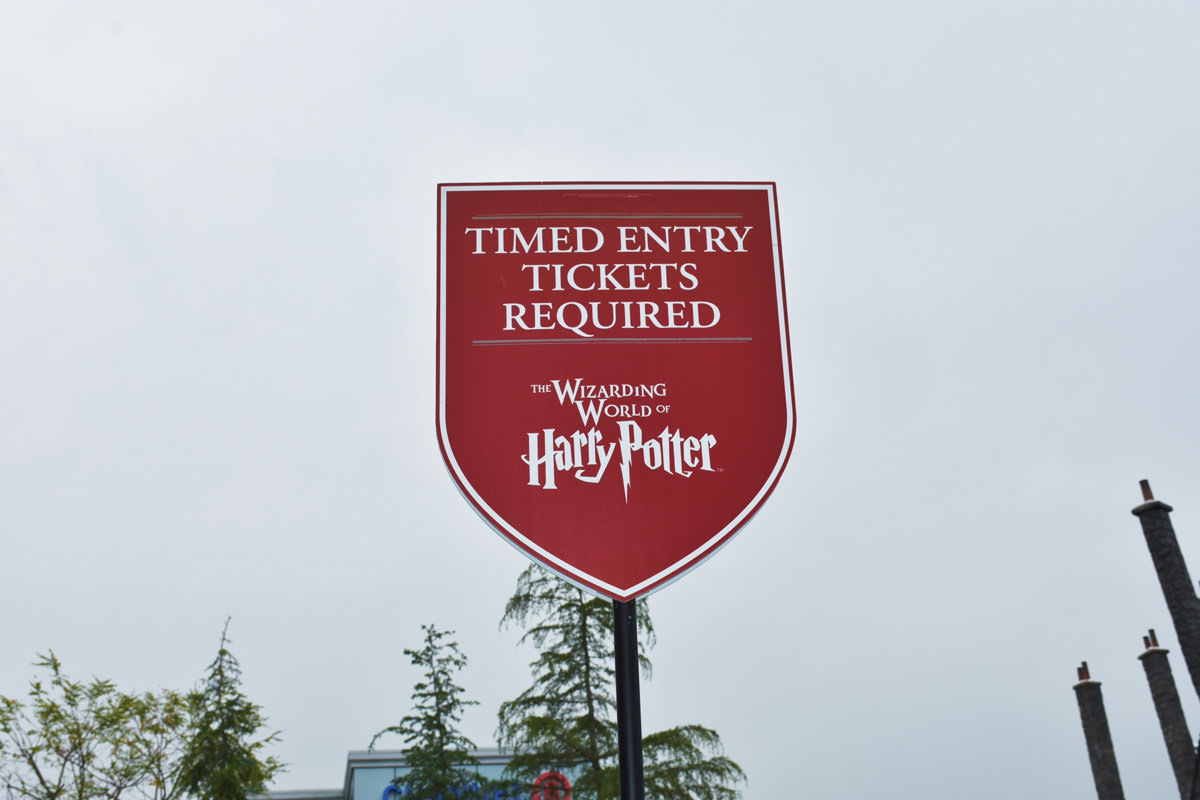 That gave me some time to get acquainted with the entire park, which I'll be posting about at a later time, hopefully along side some of the food offerings at the new Wizarding World. As we wait for our timed entry…(waiting)…(waiting)…we encourage you to take a glance at the Three Broomsticks menu incase that's in your future plans. We would have had dinner, but the line was unbearable (for my stomach) and so we skipped on it for a later day.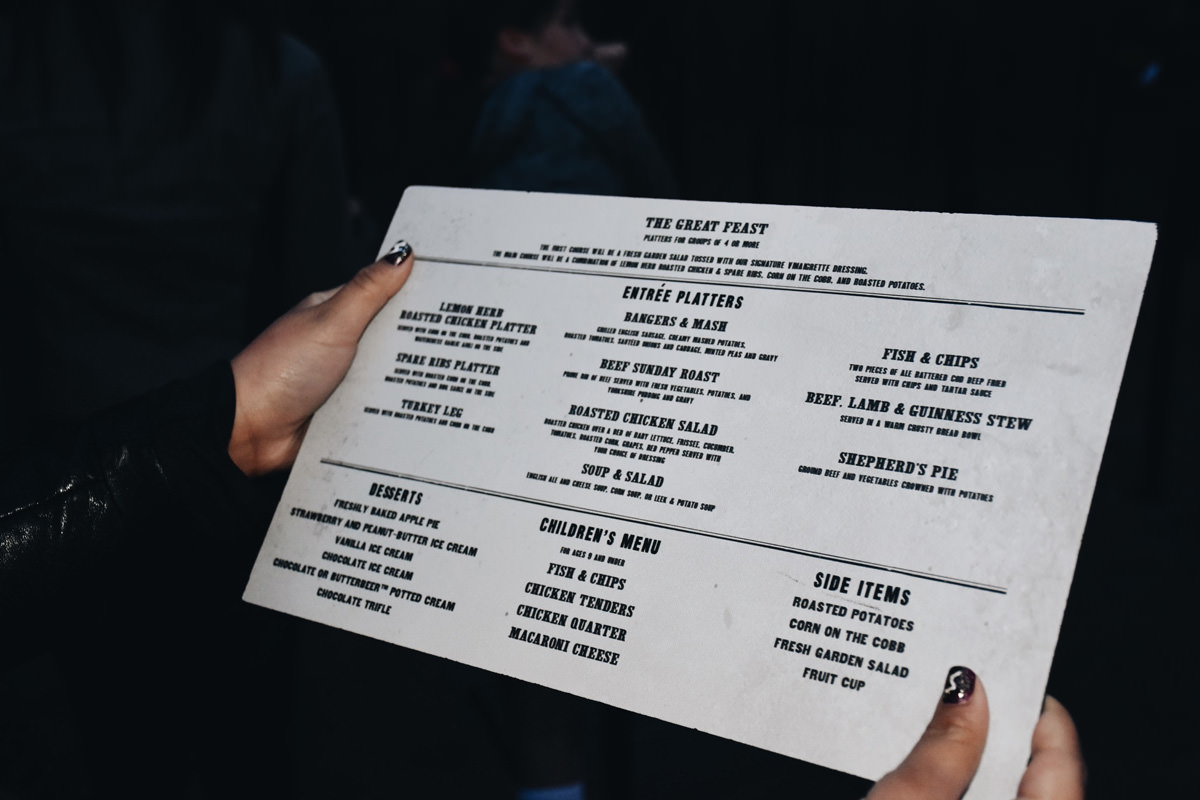 Finally, our time came to enter the magical gates of the Wizarding World. It was three hours later, but who's counting? Scenically, it was straight out of the movie. You see it from the outside as you're passing by, but it's nothing like standing right in front of it all and realizing — you're in another world. To the right there's Hogwarts Express, the train just crashing the party waiting for some recognition almost immediately entering.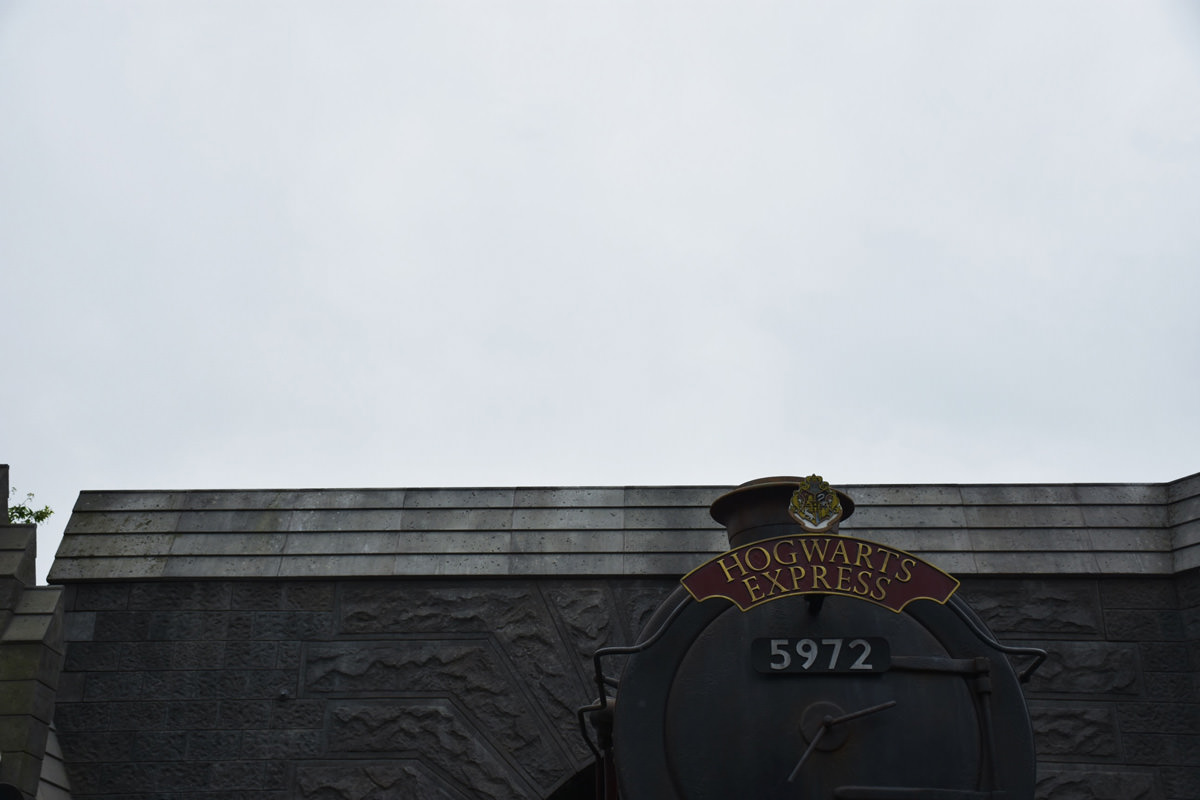 Once your nerves and excitement settle, you start to realize that Hogsmeade is right in front of your eyes. Naturally, you're gonna pop your phone out and start snapping away. Snapchat moment, amirite?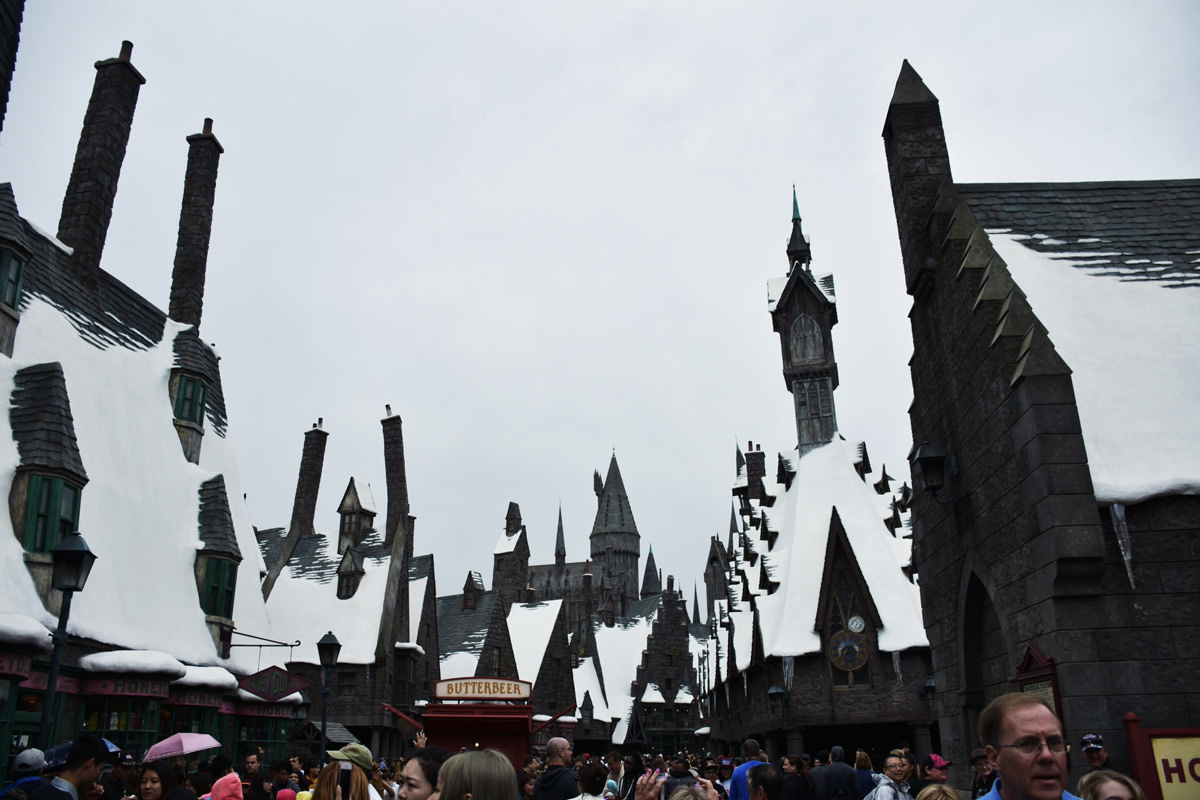 The closer you move, the more you start to realize whats surrounding you. Shops like, Ollivanders for every wand you can imagine, Honeydukes for your sweet tooth and chocolate frog desires, Zonko's joke shop, Owl Post where you can send a letter with a Hogshead postmark, and many more.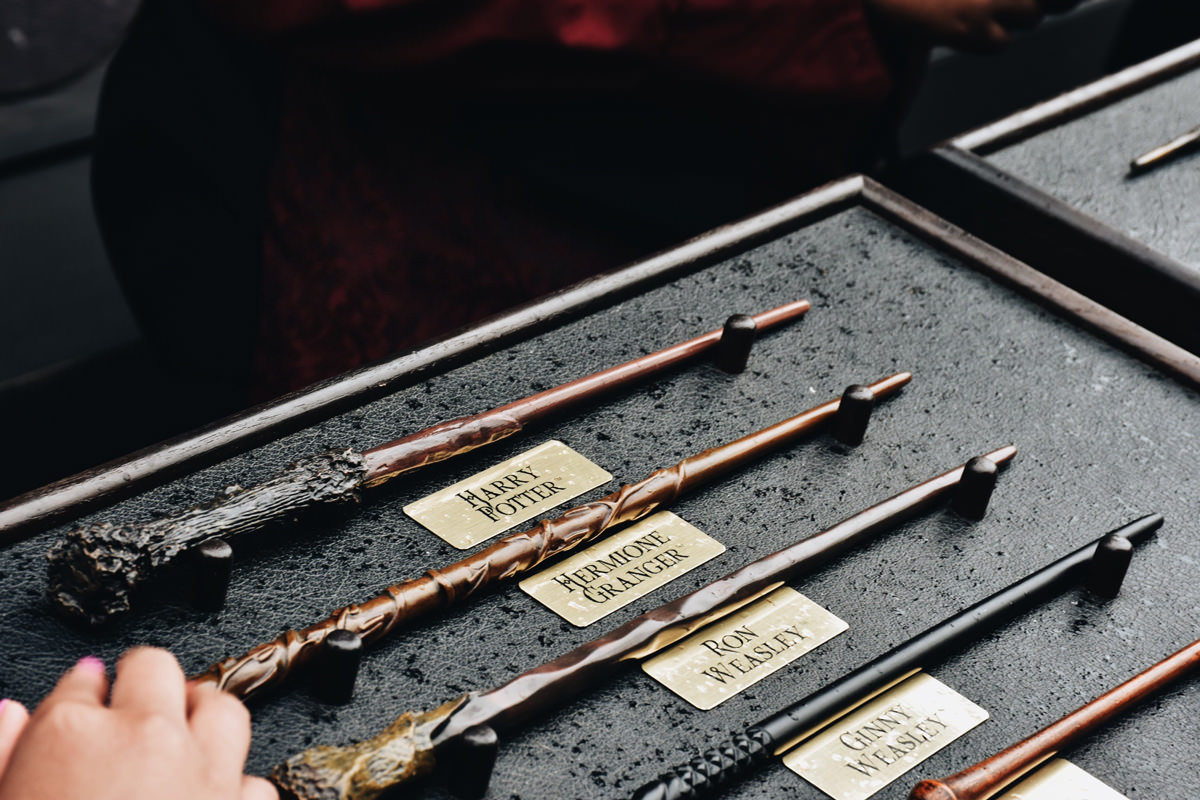 "Why don't we go and have a butterbeer in the Three Broomsticks, it's a bit cold, isn't it?"
—Hermione Granger inviting Harry Potter to the Three Broomsticks Inn.
Last, but not least, and probably what everyone has been anticipating — Butterbeer! Lines can get a bit long, but you'll also find them being short if you're lucky, especially because some people…well, think it's actually beer! I'll admit, I was one of them at some point. But I did my research and in fact found out it wasn't as magical as I'd hope. Not like that, I just love beer. The Butterbeer was actually very tasty. It's made of non-alcoholic butterscotch flavored cream soda, with a whipped cream top. Almost reminiscent of a root beer float. If you have a chance to grab one, you can do so by ordering a regular or frozen one.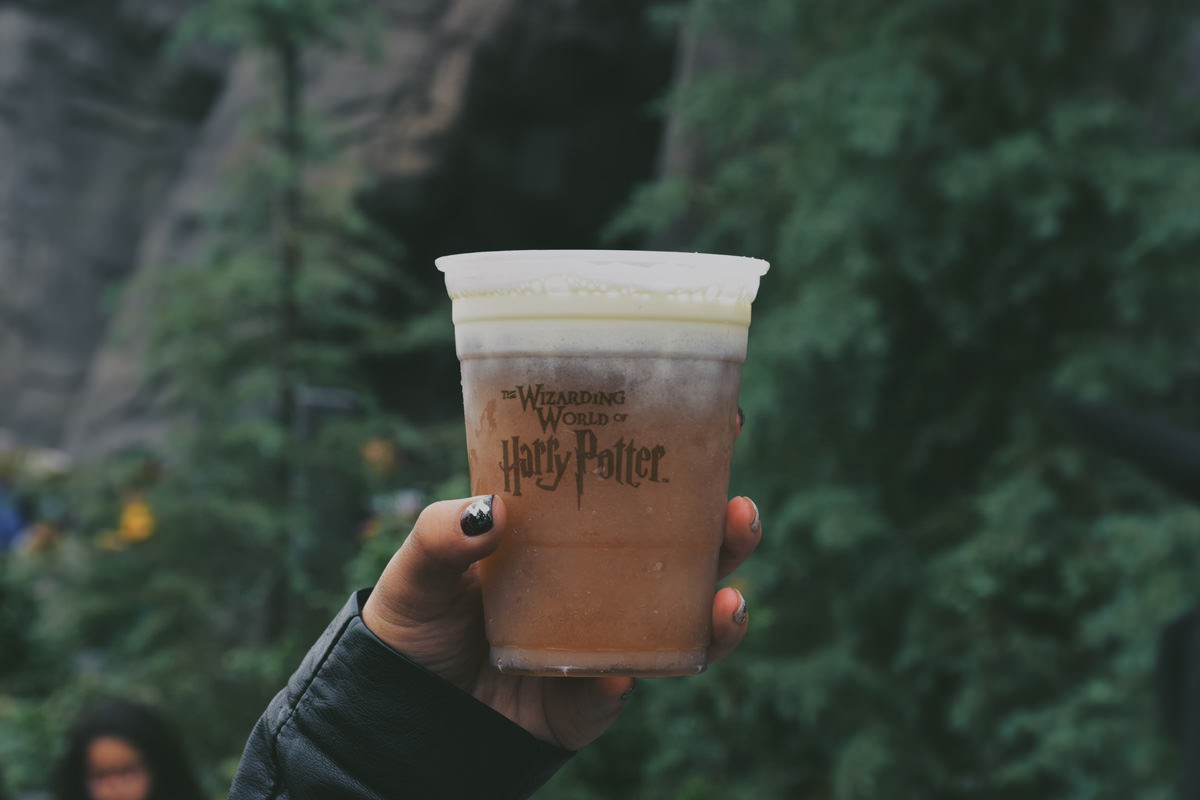 After a somewhat short wait for frozen Butterbeer, we took a few steps ahead before being blown away by the spectacular Hogwarts Castle. The view of the Castle was just amazing, you can't help but to snap all the photos your phone or camera would allow you to. In my honest opinion, I felt like the Hogwarts Castle is a lot more pleasing than the Sleeping Beauty Castle in Disneyland.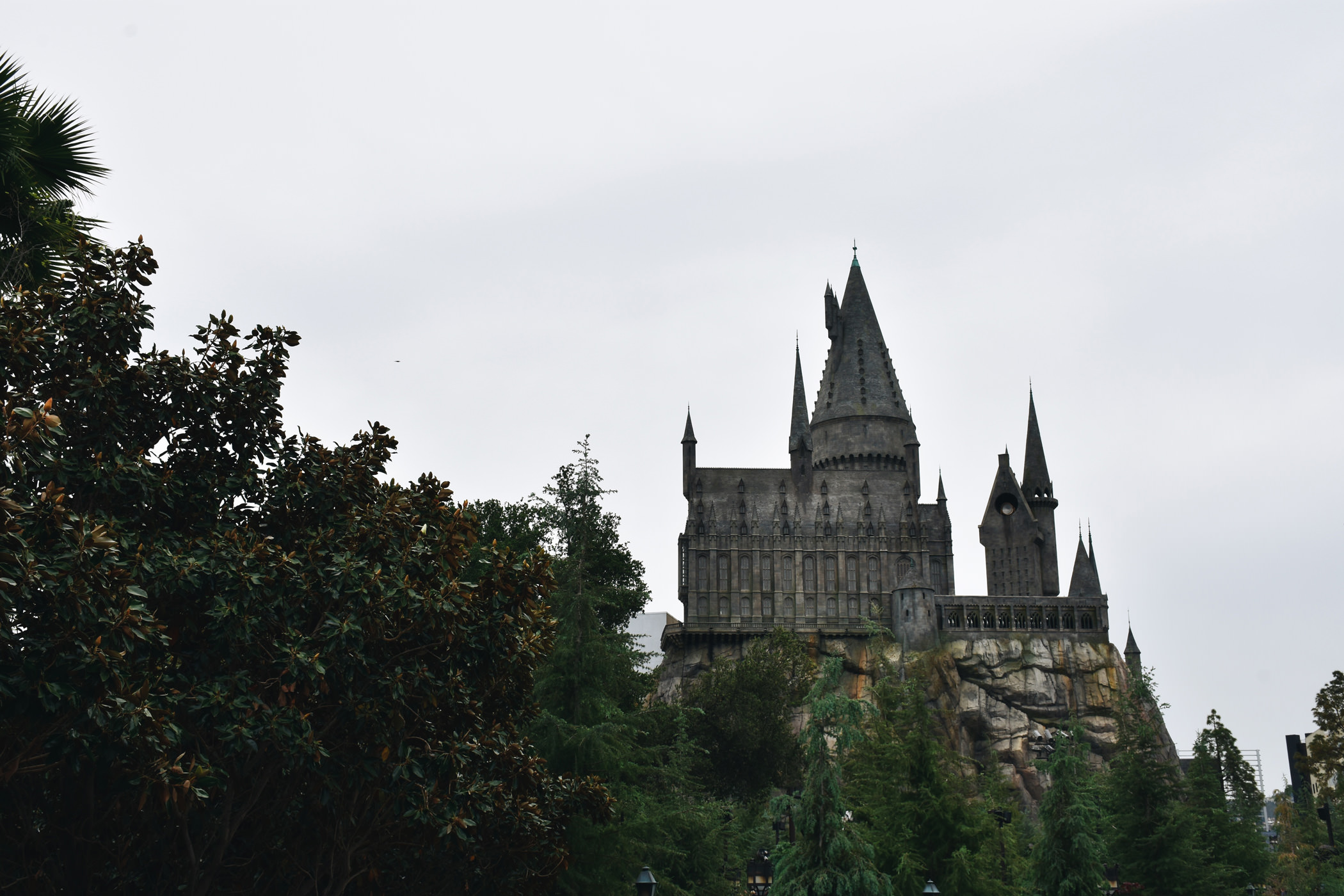 But while the view was breathtaking, the line for Harry Potter and the Forbidden Journey was not quite magical. It was about a 90 minute wait, and at some point in time started to rain. Talk about full on Hogwarts experience. The weather gave it the full effect of actually being at Hogwarts, which I honestly didn't mind. We sipped our Butterbeer while we waited in the sprinkling rain.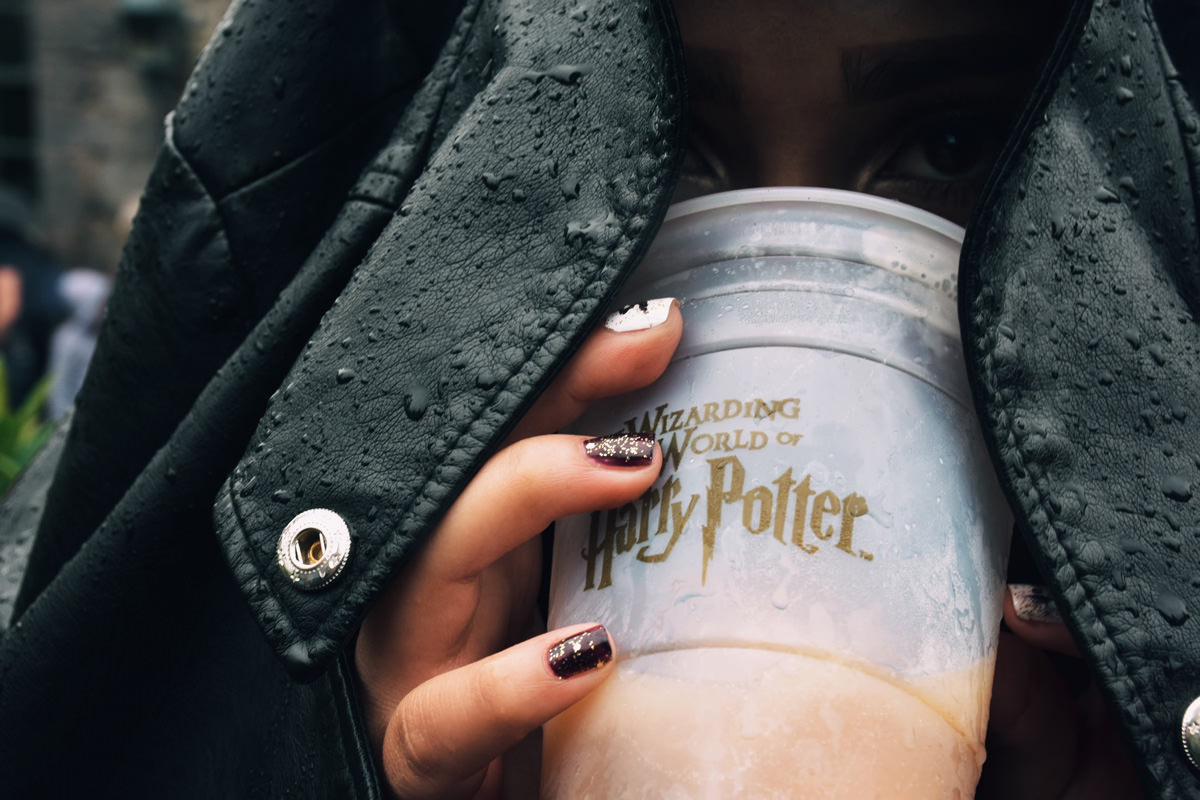 Finally entering the Castle, you're then asked to 'check in' any bags or loose articles you may have by storing them into a locker. The locker room is operated by several kiosks and you're granted 3 free hours to hold your belongings before entering the ride. It's a bit of a delay, but once you get passed that, every single moment you just spent waiting becomes all worth it. You make your way through the classrooms and corridors of Hogwarts, all while portraits come to life, and virtual encounters with characters from the film, before walking up to the greenhouse. It's all magical to say the least, and if you are even just a moderate Harry Potter fan, it's still extremely exciting to experience.
You then enter the spectacular scene of what I can only explain to be an infinity room. Yellow lights dimly illuminate the ceilings and you're then directed to your seats which are moving fairly quickly. Almost like the haunted mansion at Disneyland, the floors are moving, as well as the seats. The ride then takes you on an insane 3D journey (no pun intended) alongside Harry Potter. The thrilling, one of a kind, sometimes intense ride is nothing like I've ever, ever experienced. It's almost as if there's no limits, and put into perspective why they ask you to store your belongings.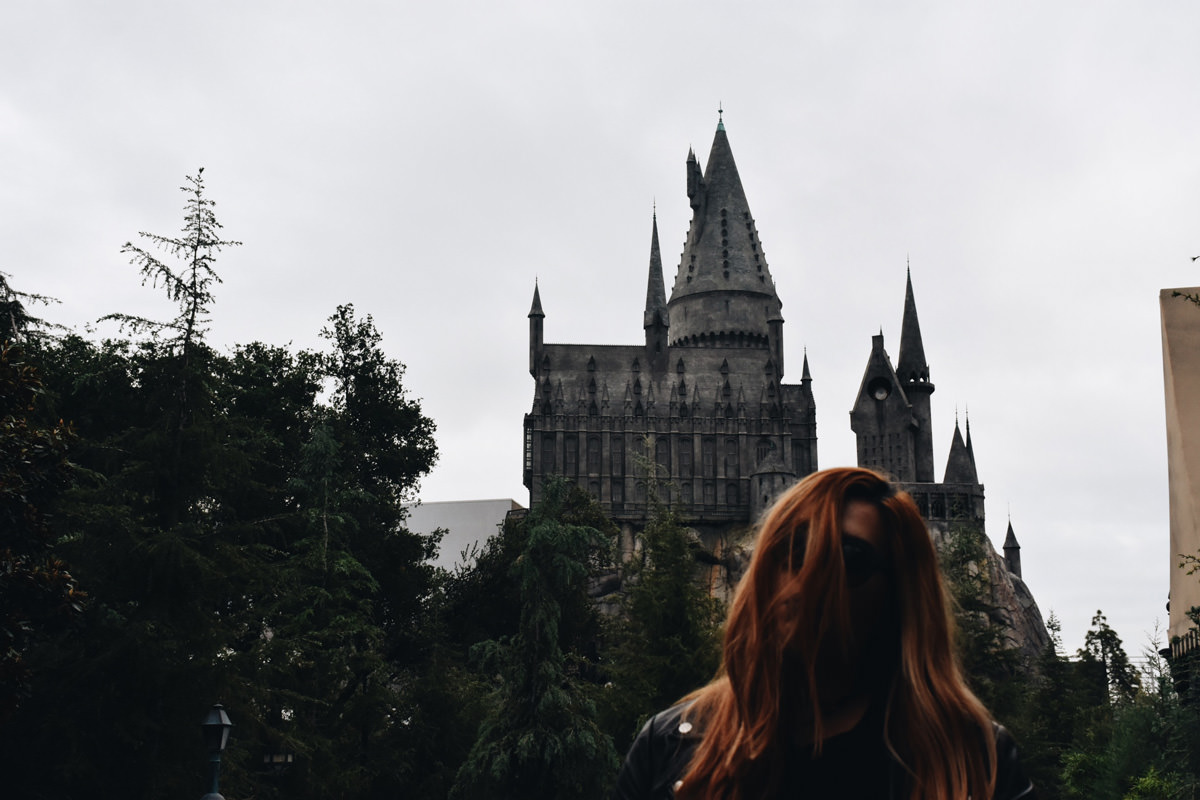 We didn't get a chance to ride on Flight of the Hippogriff, the first outdoor family-friendly coaster at Universal Studios Hollywood, but it looked like it would be a fun ride to be on with your son/daughter or any young siblings. Especially if you're youngin' isn't so fond of rollercoasters it's probably the best place to start. I mean, there's magic in the air.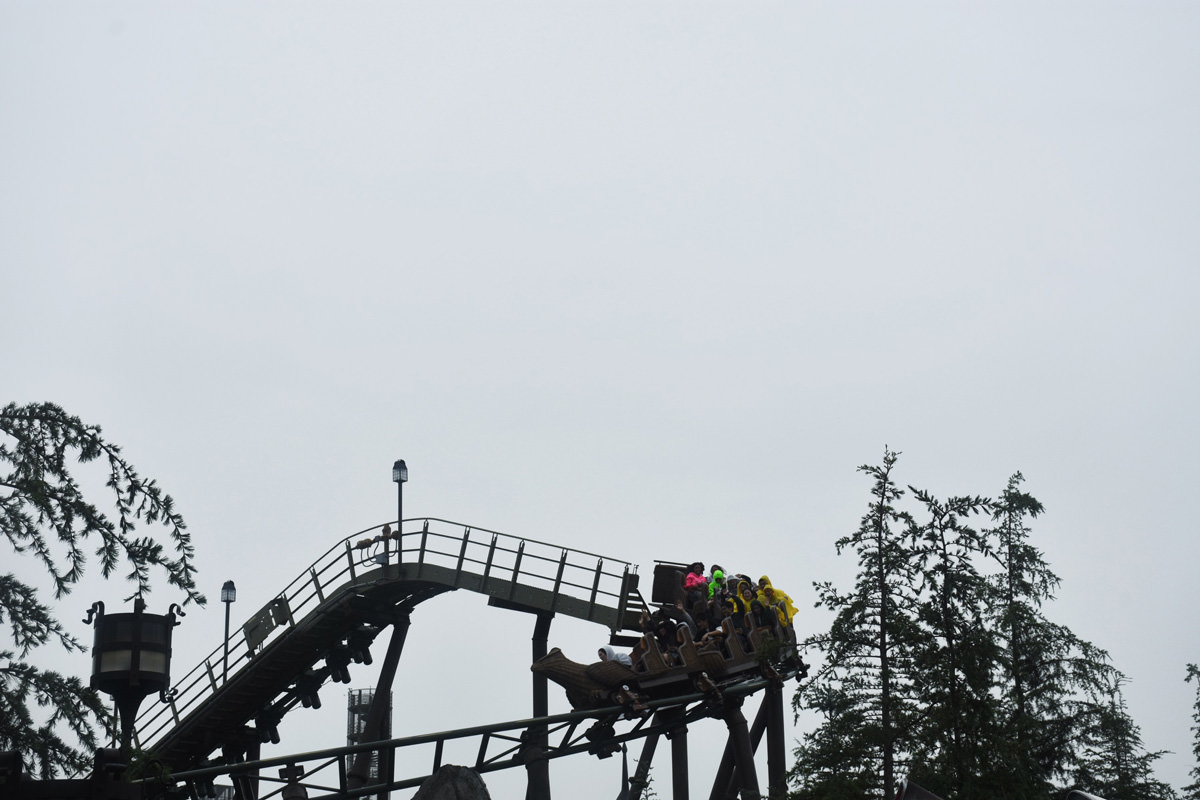 Overall, I enjoyed the time I spent at The Wizarding World of Harry Potter. It was nothing short from magical and the ride itself really blew my mind. If I would have gotten some food towards the end of my night maybe I would have left a happy muggle, but instead I was stuck in a dilemma between the space being a bit small. Maybe because it was overcrowded and we weren't able to fully enjoy every detail of the space, but I felt like I was able to go through it rather quickly. There are a lot of shops that you can visit, and enjoying your Butterbeer while you wait in line is a luxury, but if you're ok with essentially waiting to ride one attraction — then you definitely get your moneys worth. Like I said before, the Forbidden Journey is worth every minute. In due time, and continued success, I'm sure Universal Studios Hollywood will expand into a world beyond itself.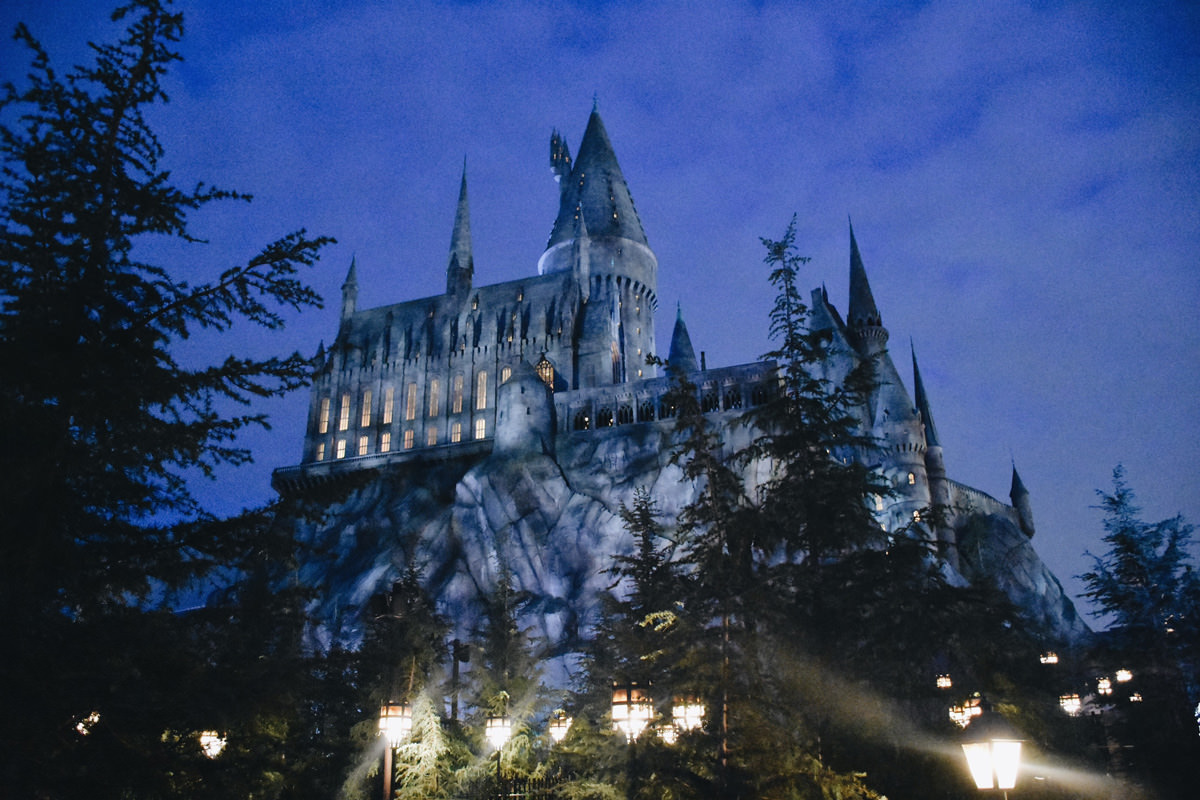 Comments
comments
---