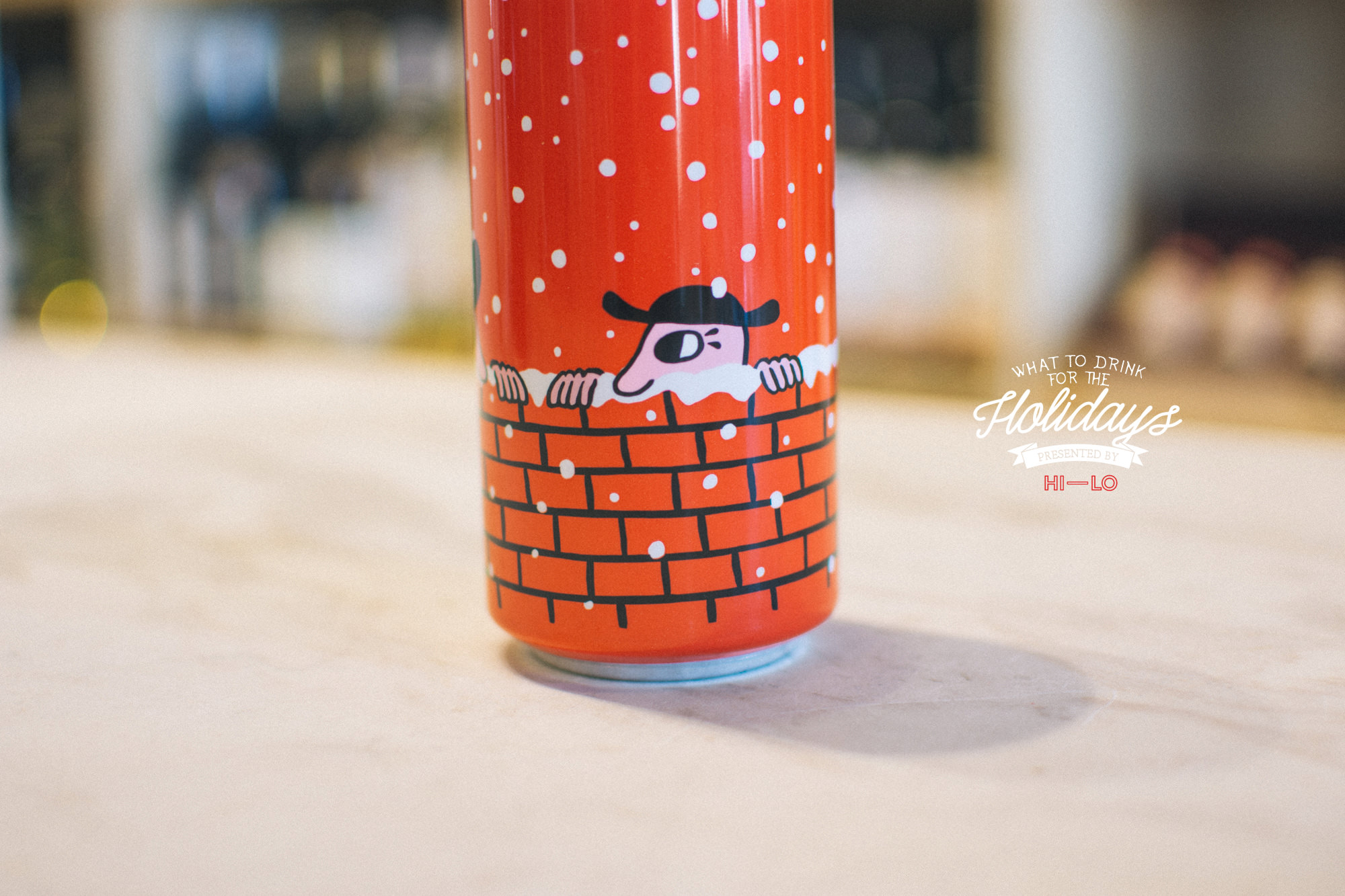 LET LOOSE AND GRAB SOME BOOZE FOR THE HOLIDAYS TO ENJOY WITH FAMILY & FRIENDS.
Coming home for the Holidays can be stressful for some. Having a crazy family isn't ideal, but sometimes we all have those. If you've had enough of family gatherings, you're probably gonna need this a little more. And those who love going over to your in-laws house, well, you can use this too. Again, with the help of our friends over at
Hi-Lo Liquor
 we created this foul proof guide on
What to Drink for the Holidays
this year. If you enjoyed our
Fall Beer Guide
 then you can always refer to that for more brews. This list is a little more brunch bottles, and dinner wine. We still have some Winter brews thrown in there, and overall just good quality products that we feel are perfect for the Holidays. So impress your friends or family, head over to Hi-Lo Liquor in Culver City or wherever you can find these bottles, and enjoy!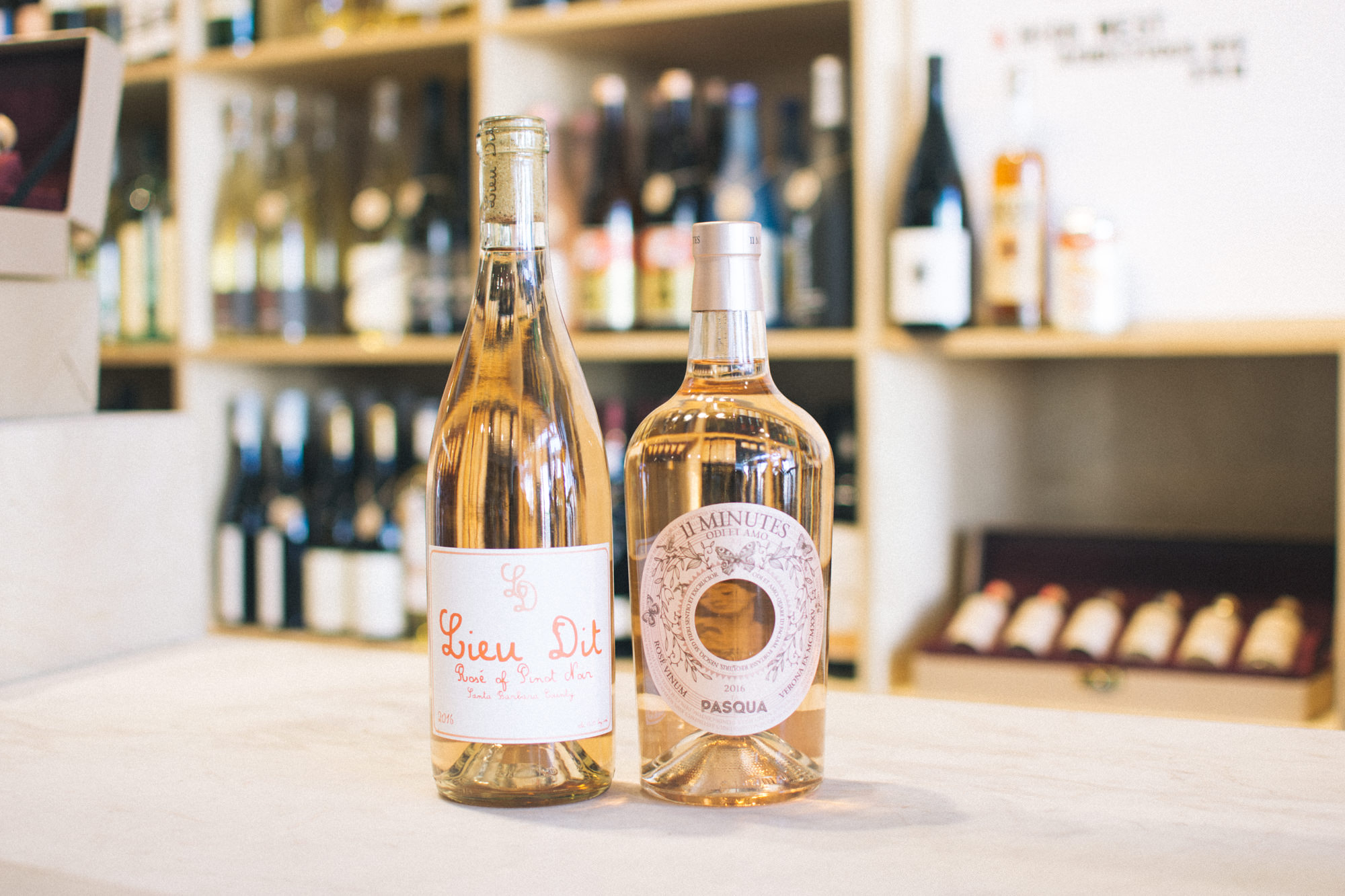 WINES & ROSÉ
—
Wine comes hand in hand with the Holidays. A bottle of red, or a bottle of white and everyone is having a great time. If a red/white doesn't tickle your fancy, than maybe a bottle of Rosé will. Bring a bottle of Rosé on Christmas morning, and chances are you'll get dibs at brunch. Regardless, find some quality wine bottles below all of which are available at Hi-Lo Liquor. Don't come to the holiday party empty handed. If not for you, someone will surely enjoy these delectable wines.
ROSÉ OF PINOT NOIR
2015 / SANTA BARBARA COUNTY
Pinot fruit form Sanford & Benedict Vineyard in the Sta. Rita Hills. Lean and mineral driven with flavors of strawberry and watermelon, mouth watering finish with an elegant touch of tannins making this a great pairing for any situation.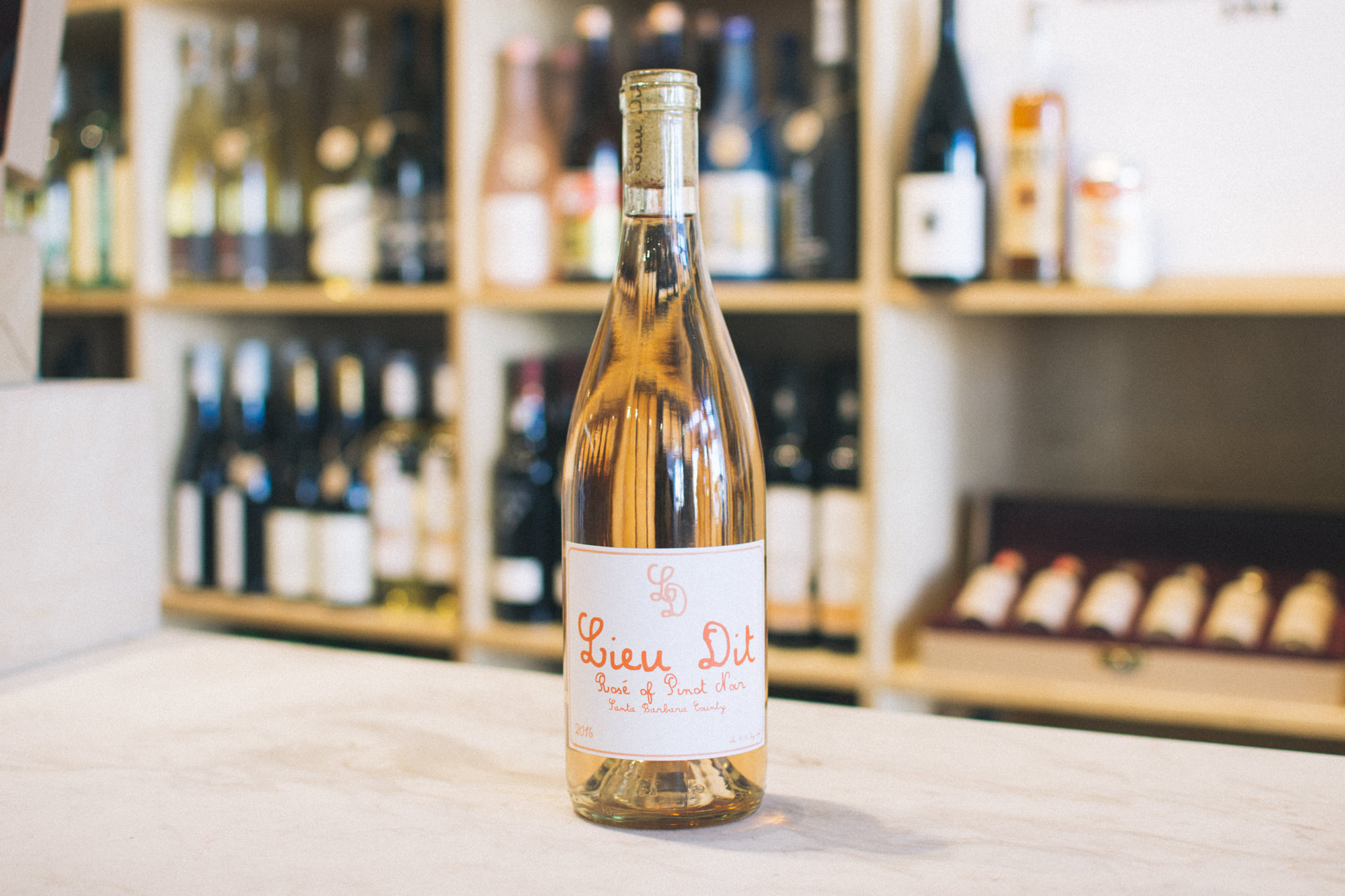 '11 MINUTES' ROSÉ DELLE VENEZIE 2016
The new rosé interpretation by Famiglia Pasqua is a fine blend created from the most noble native varietals like Corvina and Trebbiano di Lugana and varietals like Syrah and Carmenère. The name 11 MINUTES refers to the duration of the skin contact, the pressing of grapes: the full load of grapes is very softly pressed. In this optimal length of time we extract the most noble qualities of the grapes and obtain the slightly rosy shade that characterize this wine. Once alcoholic fermantion is concluded, the wine remains in contact with the lees for about 3-4 months. The wine is then filtered and bottled in preparation for commercial availability in January following the harvest.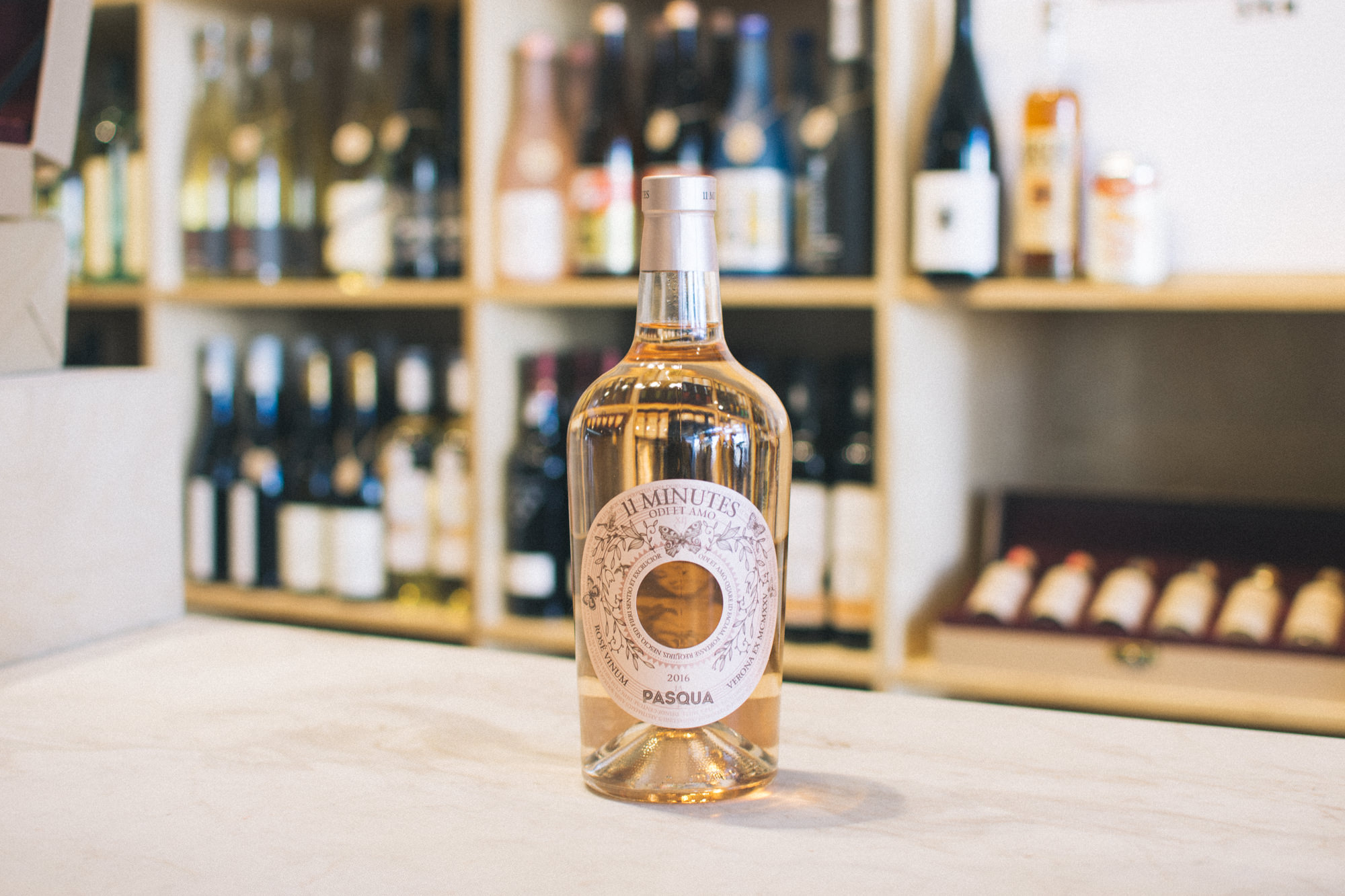 2016 FRAULEIN RIESLING
At 13.3% and dry, it's tempting to reference  Alsace here.  But this unique – like the two friends who created this winery, a blend of American energy and French sophistication.  Clear as a bell aromas and flavors of fresh lime, candied lime peel, stone fruits, and crushed rock jump out at you before tailing away gracefully on a long, minerally, dry and citrus-pithy finish.  As good as American Riesling gets and absurdly cheap.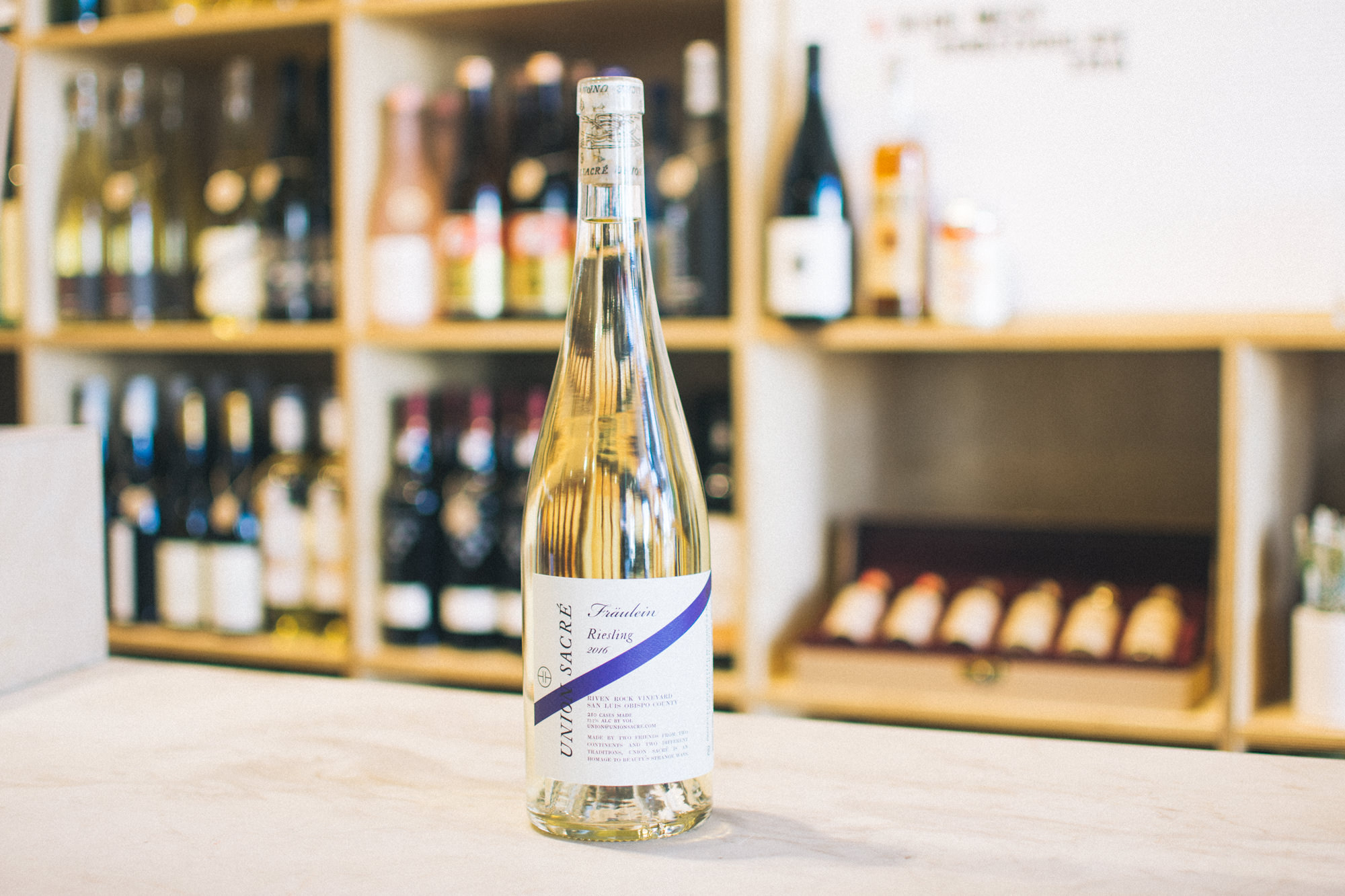 2016 CALIFORNIA "FAMILIAR" BLANC
At a mere 12.3% alcohol, the '16 Familiar Blanc is mysteriously powerful, deep, and leads to a complex maze of flavors both classic and primordial…
Popped and poured, this wine pulls up to your pallet like a late 80's white limousine– Retro-cool. Comfortable. After a few sips, the privacy screen goes down, and you realize the driver is actually a giant grouper wearing a tuxedo with a pastel cummerbund. The wine builds depth on the palate with luxurious texture and lip-smacking acidity funnels its way to a searchlight-like finish- Scanning the night sky for creatures both familiar and previously unseen.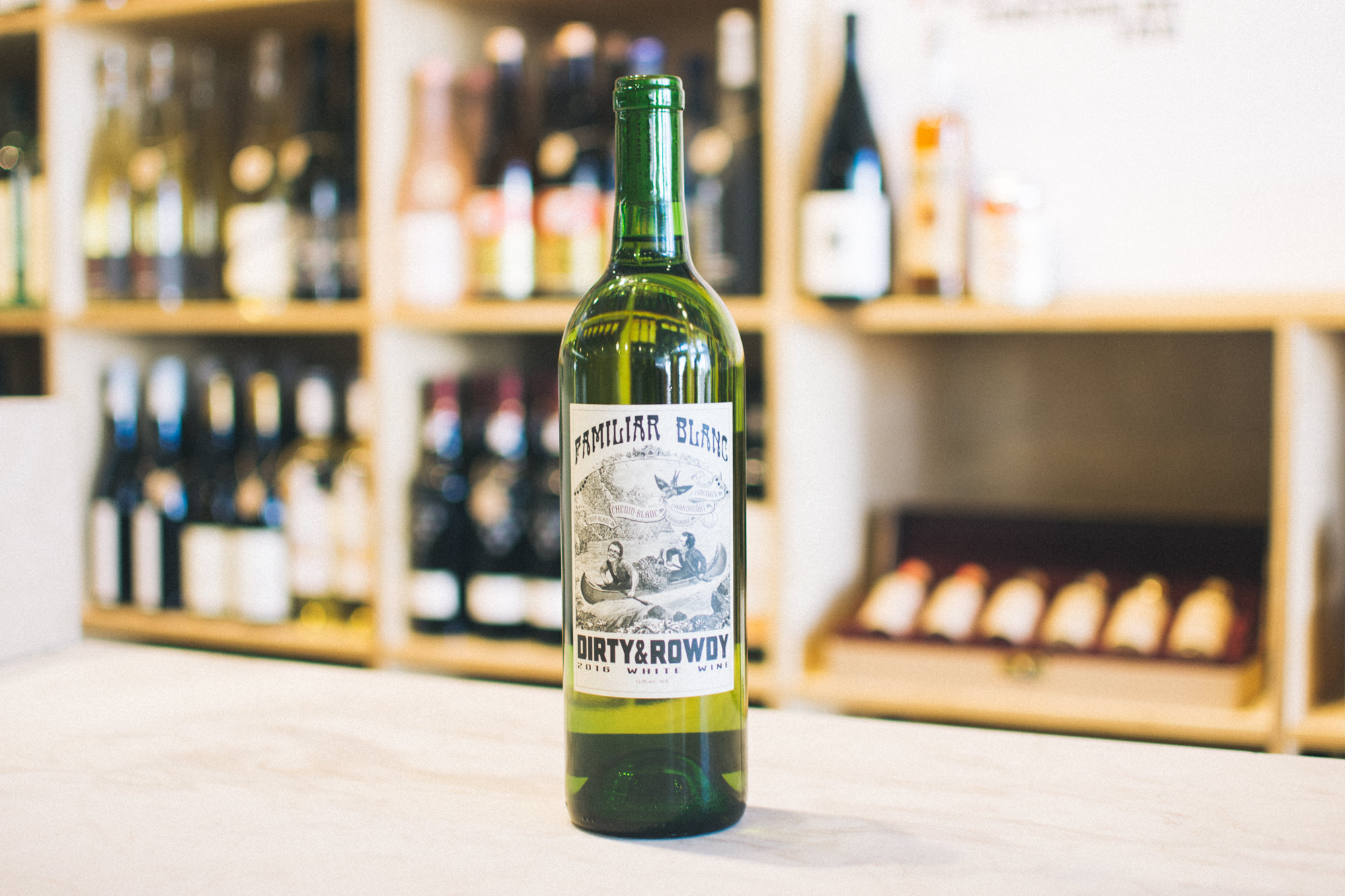 2014 NOTARY PUBLIC CABERNET SAUVIGNON
Our Santa Ynez Valley Cabernet Sauvignon comes from select vineyards with the pedigree to produce fruit with exceptional balance and depth.
All the fruit was picked in the early morning hours, destemmed and left to cold soak for three to five days. Maceration on the skins lasted between 14 and 21 days after which the wines were pressed to tank and transferred to barrel for aging. All vineyards we vinified separate. The wines were aged in mostly neutral oak for 18 months. No fining or filtration were done before bottling.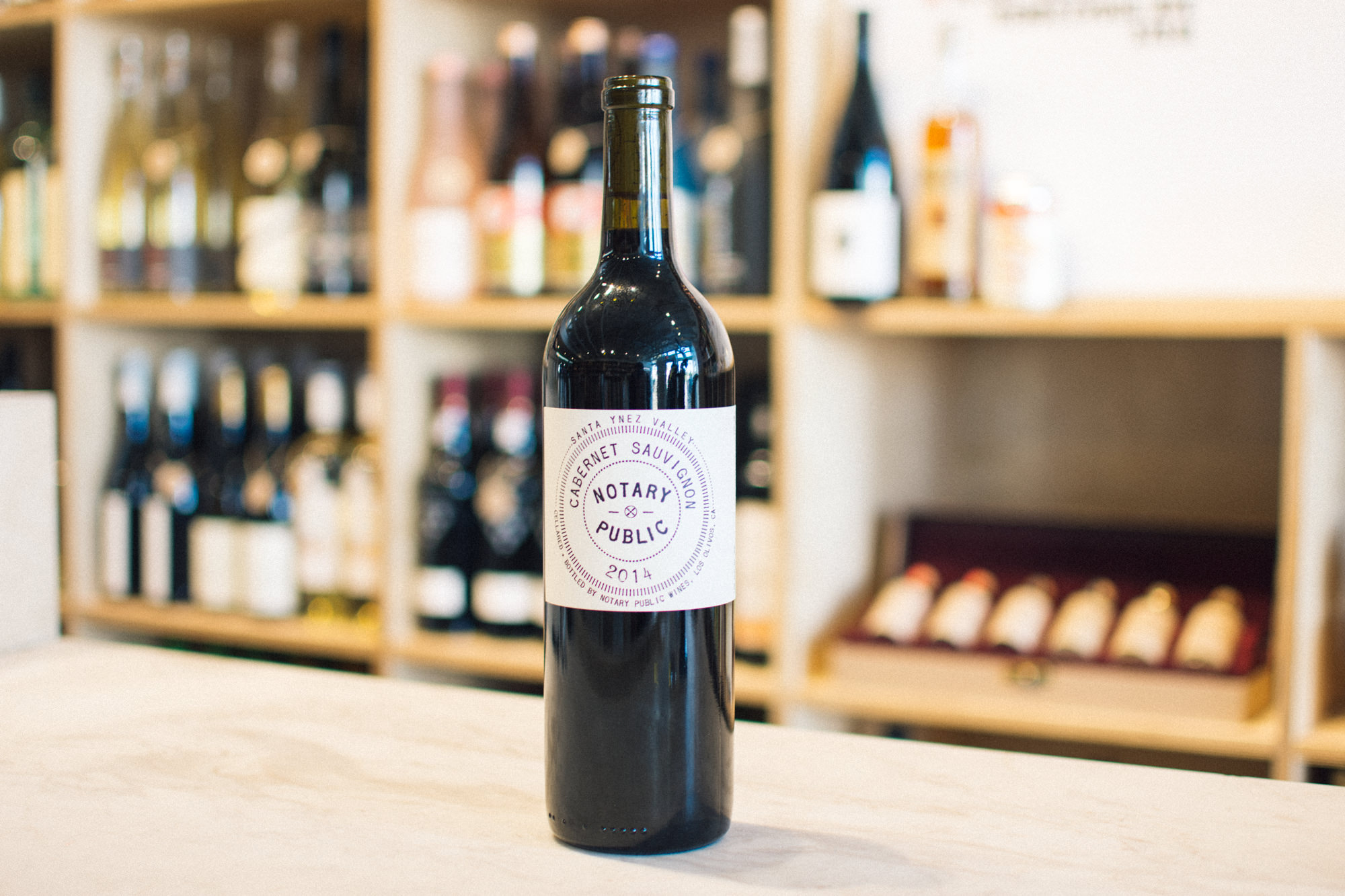 MONKEY JACKET RED BLEND 2016
This wine, like its winemaker, Michael Cruse, is as unique as they come. And it's a prime example of how a new generation of California winemakers are innovating and making some delicious juice along the way. This insanely delicious blend is 50% Valdiguie from an organic, dry-farmed vineyard in Calistoga, 30% red field blend from the Eaglepoint Ranch Vineyard (see Trail Marker Rosé above), 15% Tannat from the infamous Alder Springs vineyard in Mendocino and 5% press wine from his Syrah. All thrown together for your enjoyment! Michael himself says the wine is "hard to describe" but his intention was to create a bottle to place on your table nightly. Or as far as I am concerned, directly from the cellar to my glass.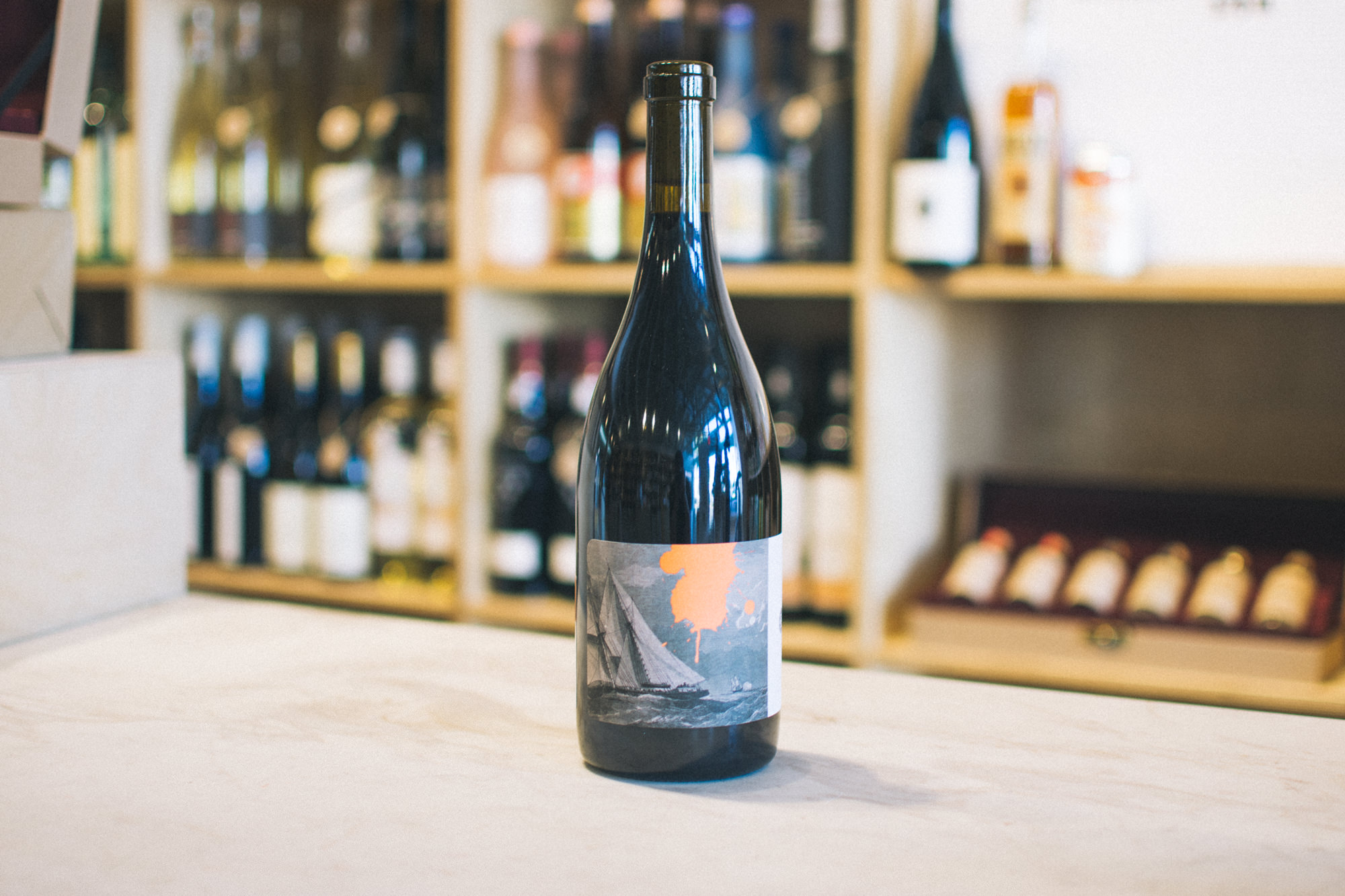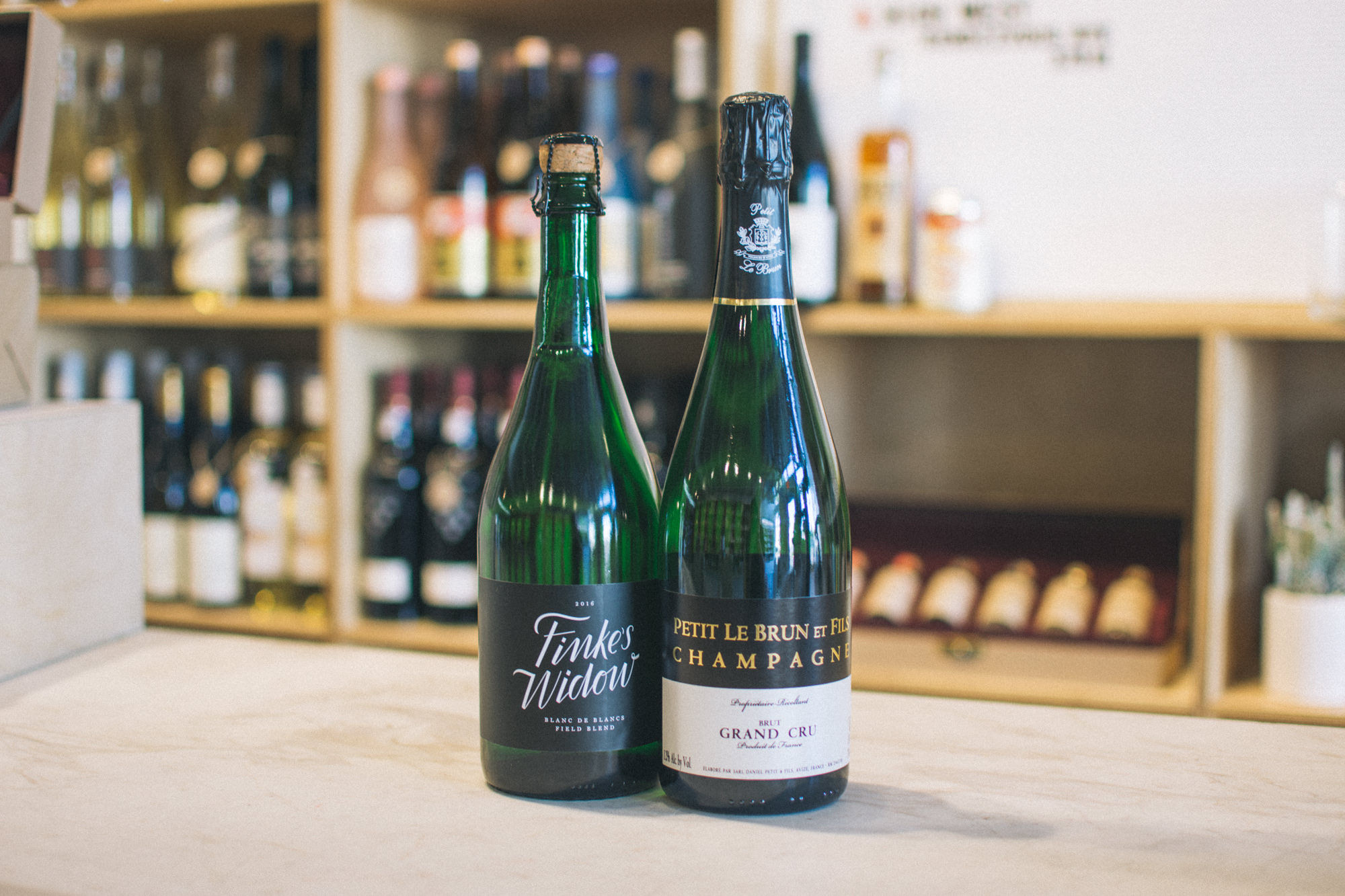 BUBBLY
—
Celebrating comes in all different type of forms. Some might take a shot of from a fine spirit. Others might pop open a bottle of bubbly and almost poke an eye out in the midst of it. However you do decide to celebrate during the Holidays, do it with a bottle of champagne. Yeah, it's easy to pick up a classic like Moet or Veuve Clicquot, but switch it up and rack up some style points. Hi-Lo makes it easy for you to find anything you're looking for. Especially when it comes to an occasion. Celebrating a birthday on Christmas Eve, they probably have something for that. Below are two bottles you can't go wrong with, if all else fails.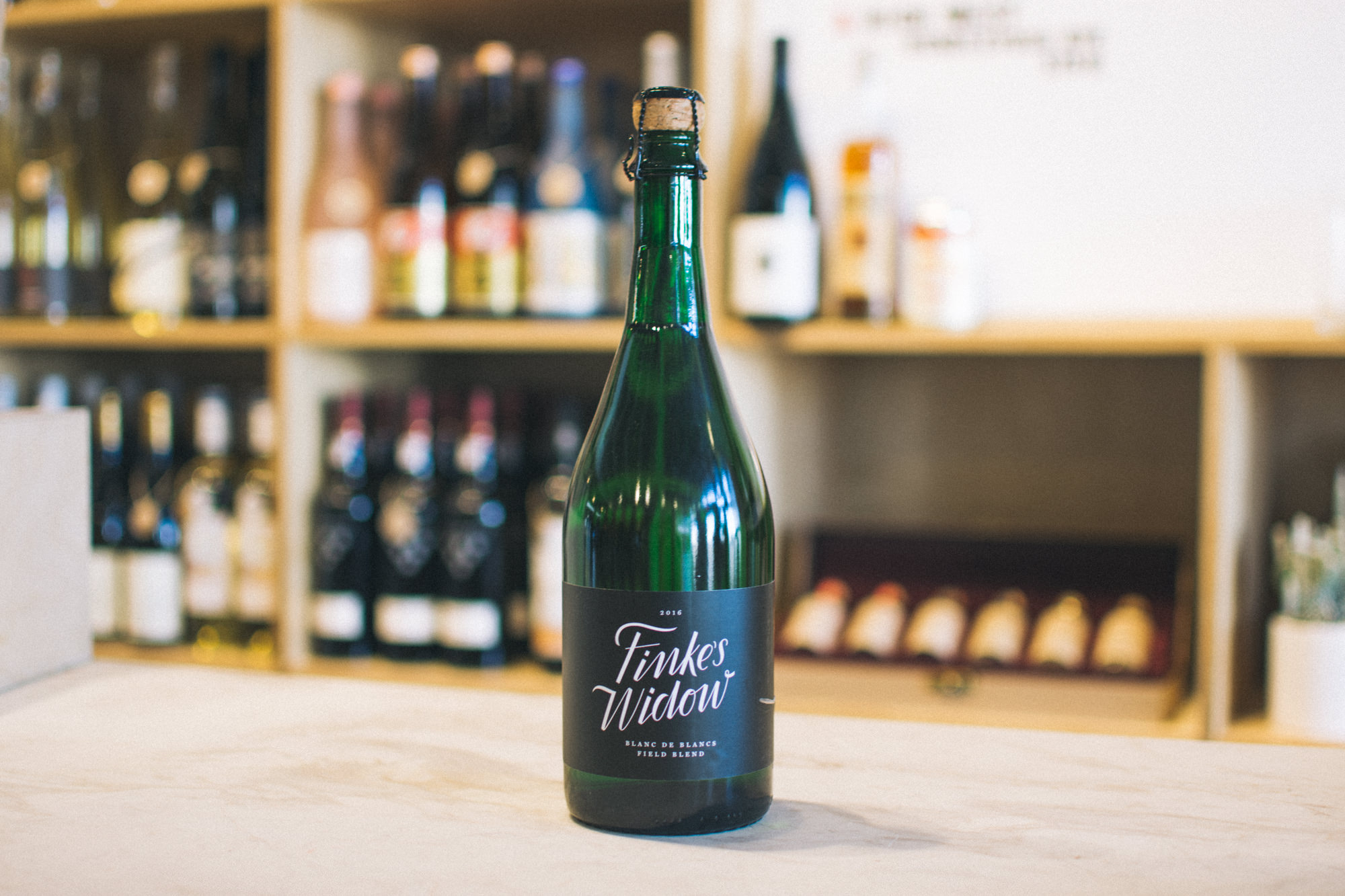 PETIT LE BRUN ET FILS CHAMPAGNE
The Champagne Petit-Lebrun et Fils estate is located in the vineyard of Champagne, in the municipality of Avize. It produces rosé and white wines in AOC Champagne appellation.
The estate's grape variety is Chardonnay blanc, Meunier noir and Pinot noir. The vines generally benefit from a degraded ocean climate and a semi-continental climate. The terroir exploited by the Champagne Petit-Lebrun et Fils estate is mainly composed, in larger or smaller quantities, of limestone and chalk.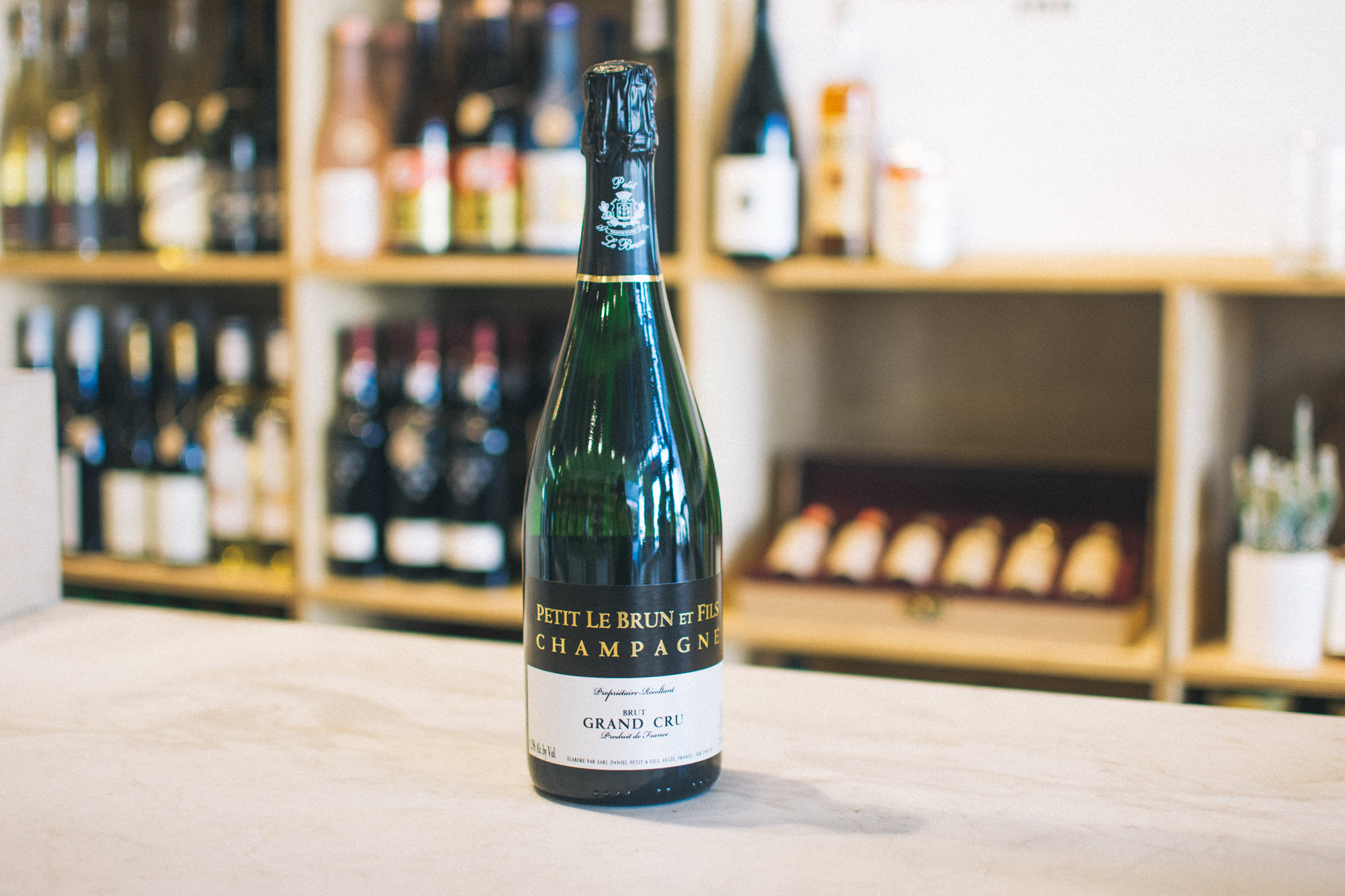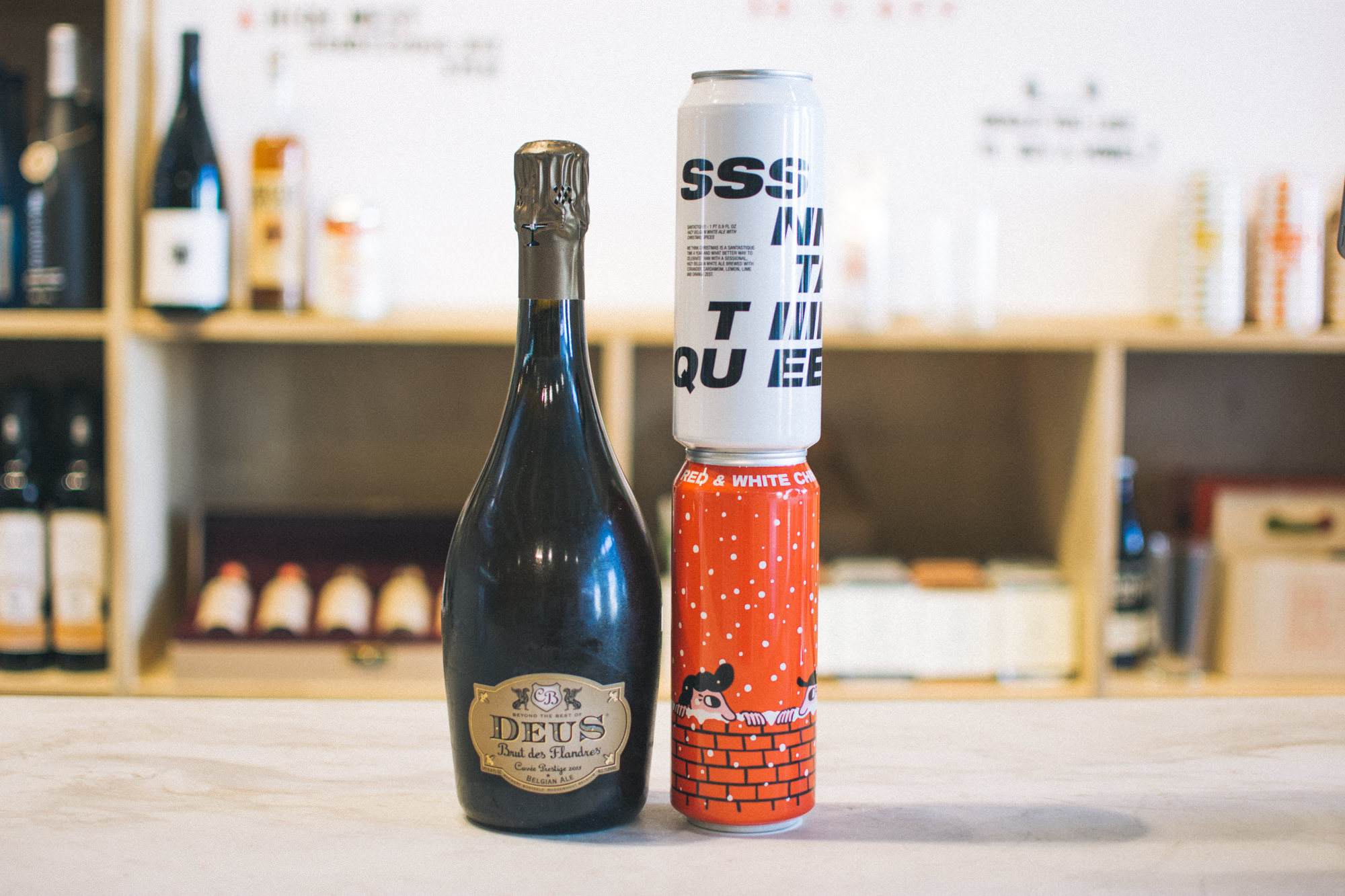 BEER
—
And for everyone else, theres beer. We all need one of those during these cheerful times. Crack open a cold one with some friends, or at the dinner table. These 'winter brews' are fresh and made to enjoy in any weather. Sit by a fire, put your feet up, and exhale a sigh of relief as you sip on a nice cold beer. And while stouts are probably up on your list of beers to drink this Winter, these will surely put you in the spirit.
DEUS (BRUT DES FLANDRES)
Subtlety in a bottle. Refreshing as an aperitif. And just as full of flavour and rich in aroma as a beer from heaven. That's DeuS. A magnificent symbiosis of brewing a beer and creating a spakling wine. Ideal for delighting your guests sometimes as an unusual choice with the before-dinner nibbles and amuse-geules. And perfect if you have got something to celebrate. DeuS – truly the sparkling divine based on barley.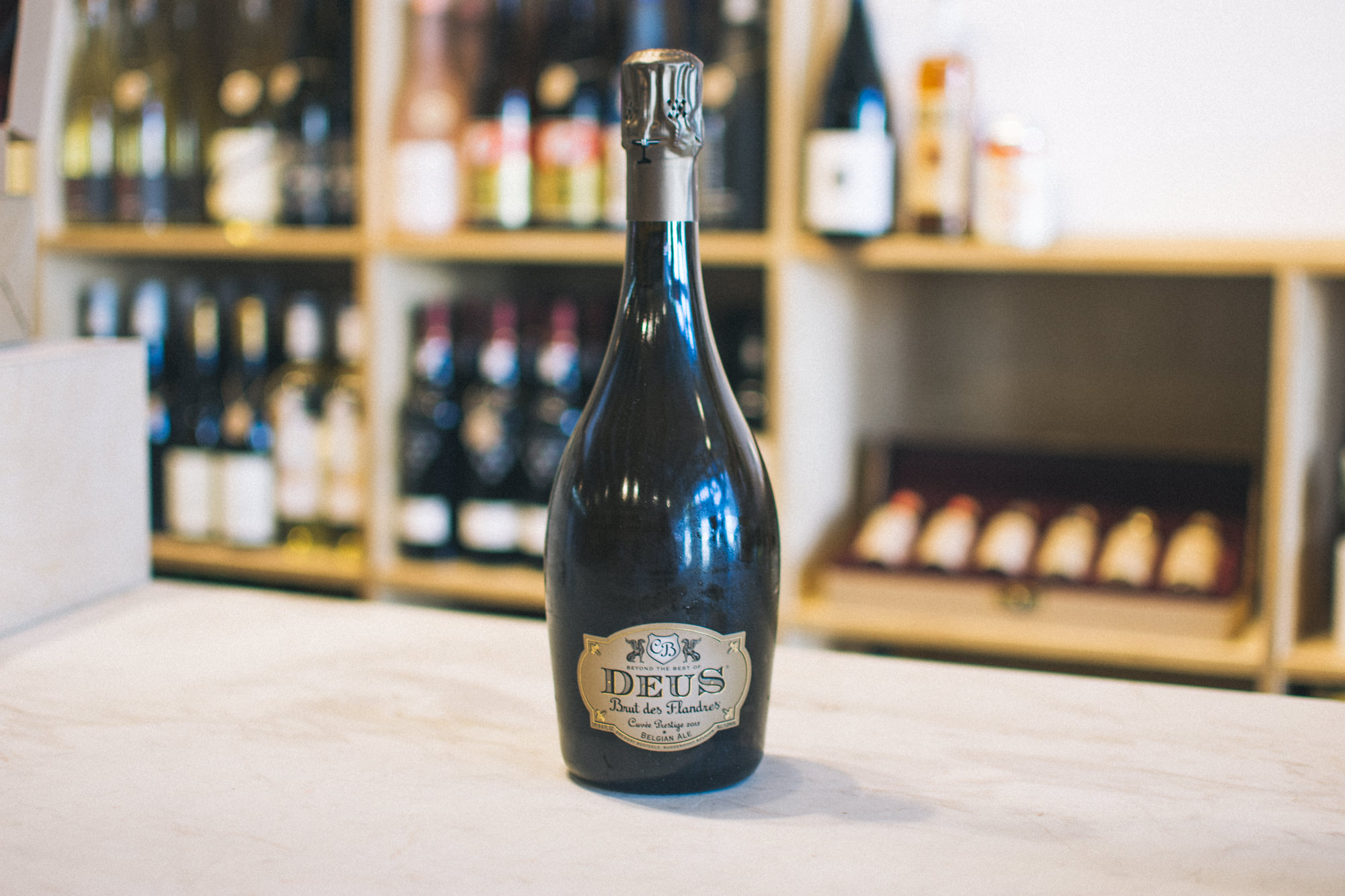 MIKKELLER RED/WHITE CHRISTMAS
Denmark- American Strong Ale- 8% ABV. A thick, creamy foam head forms atop this amber color beer, leaving impressive lacing. Grassy, piney hops, with citrus and grape, along with tangy wheat on the nose and touches of spices. Sugar cookie flavored malts balance floral hops and spices.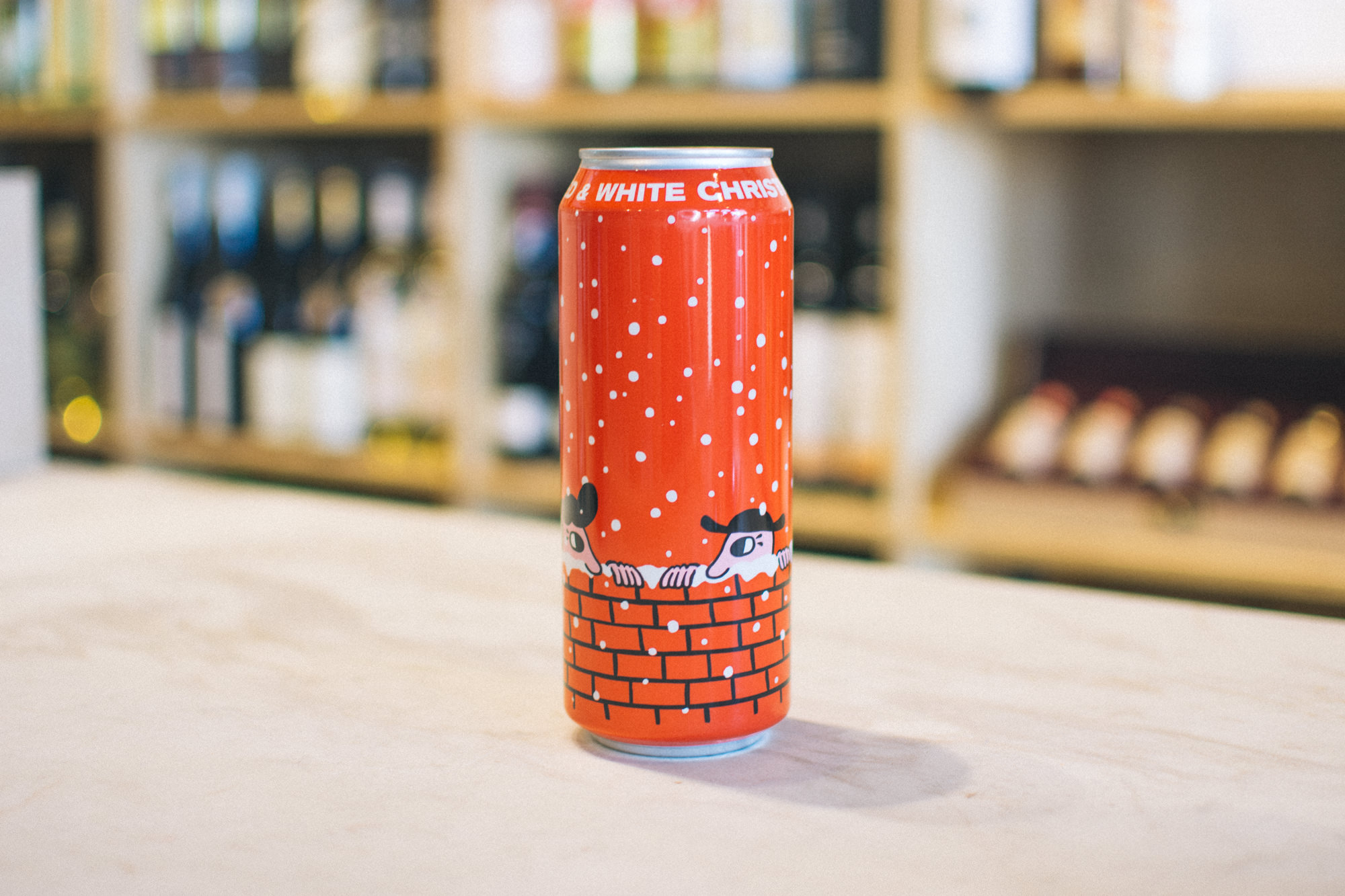 SANTASTIQUE!
Made with our French friends in mind we took the common Christmas tastes: Cardamom, Orange Peel and Lemon Zest and added our favourites:  Coriander and Lime Zest! Combined with the subtle restrained spice of a Belgian Blonde, the results were so good that we decided to name this seasonal treat what it was – Santastique!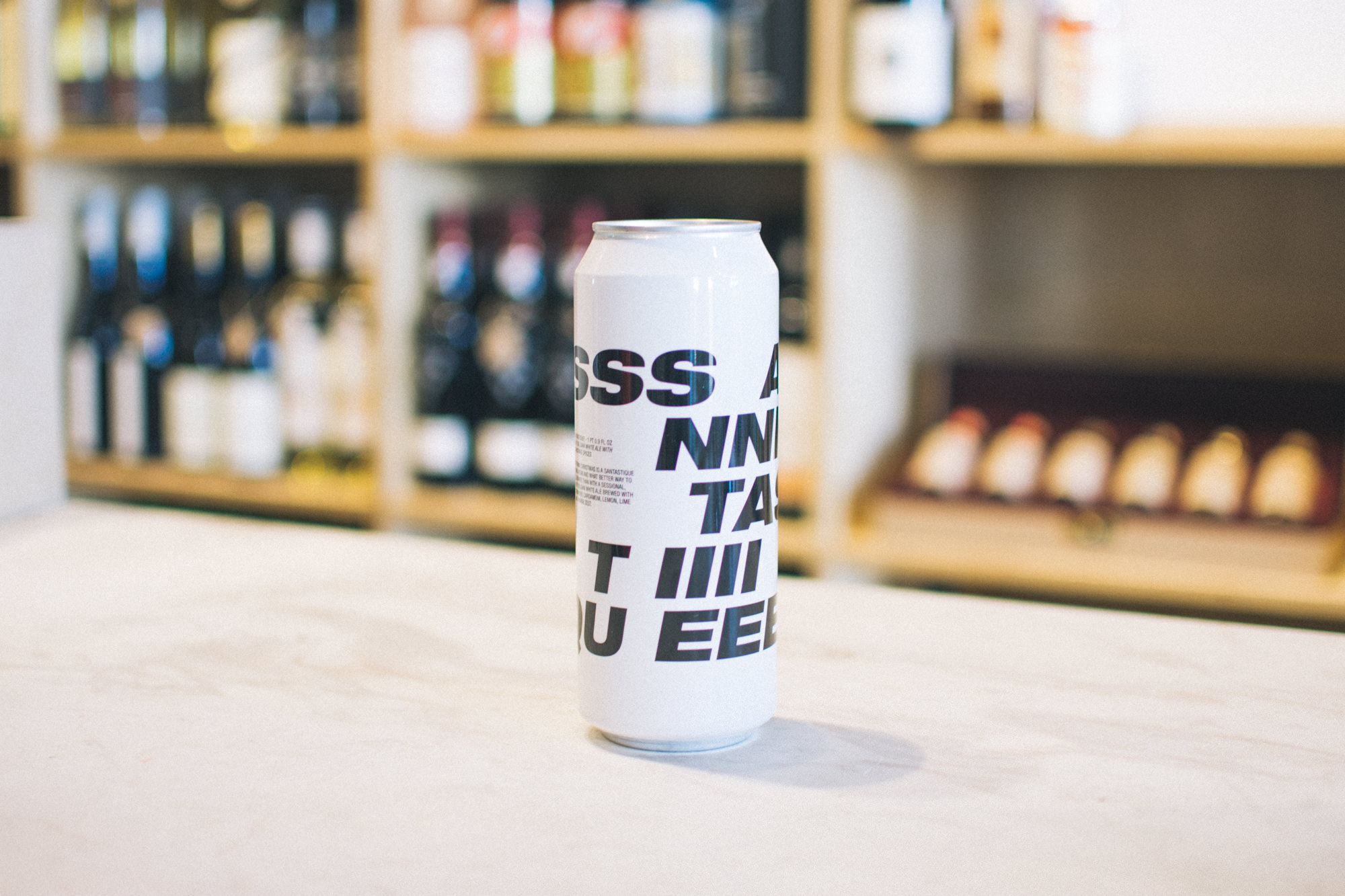 Comments
comments
---