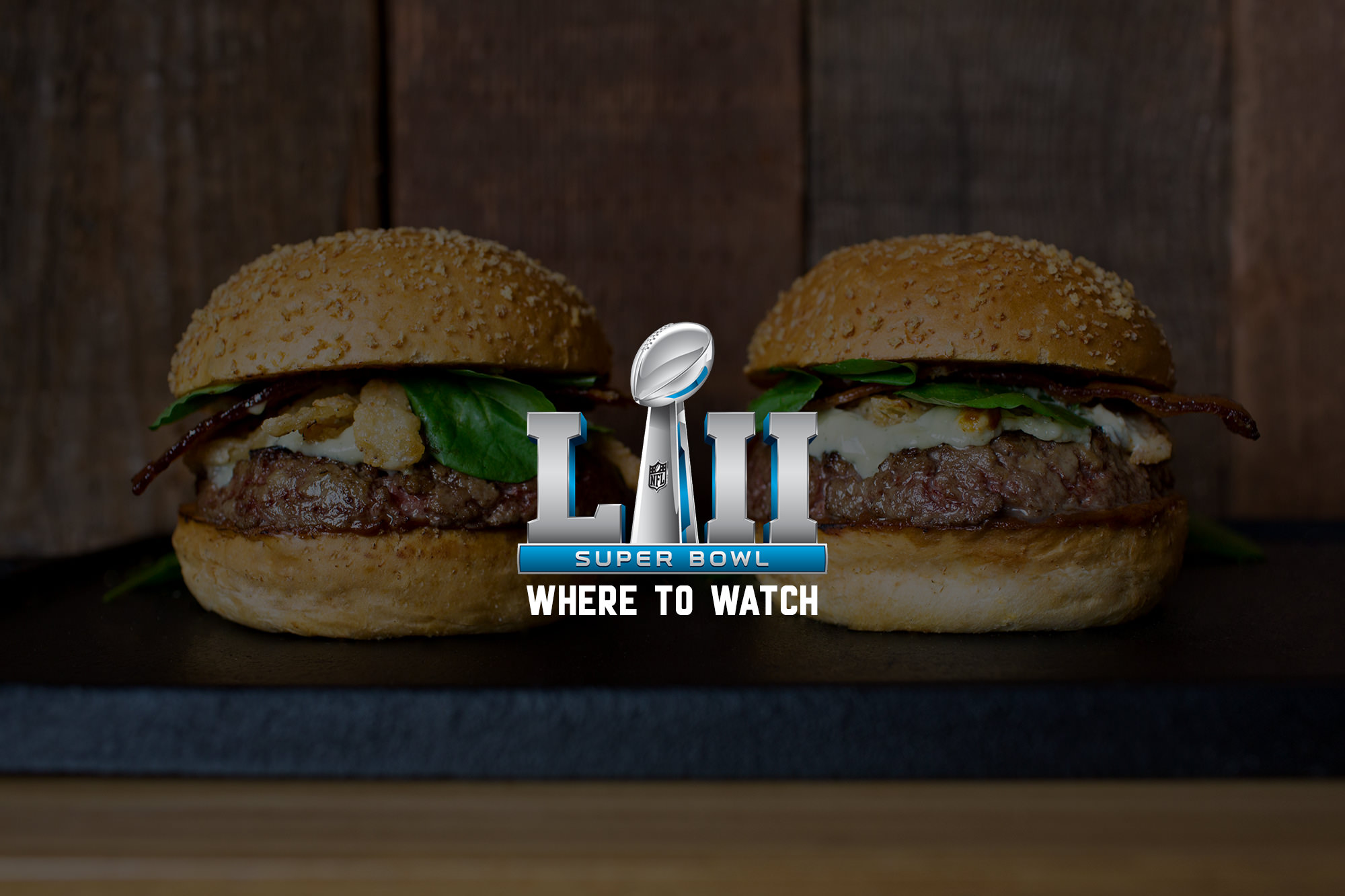 FEBRUARY 4, 2018 AT 6:30 PM ET | U.S. BANK STADIUM, MINNEAPOLIS, MINNESOTA | NBC
Super Bowl Sunday is a glorious and almost Holiday-like event. Some people like to stay home and throw Super Bowl parties, others just wanna sit around with closed friends, and you— probably still don't have plans. Which is why you're here, and we're here to help. If you're still looking for where to watch the Super Bowl, let us help you out. We might not have all the answers, but we have a few good suggestions. All ranging from Los Angeles to the South Bay. So whether you're rooting for another Patriots win or the underdog Eagles, have a few drinks and eat some great food. However you decide to spend your Super Bowl Sunday, make sure to do it safely. Make plans, take Uber/Lyft if possible, and remember not to drink and drive.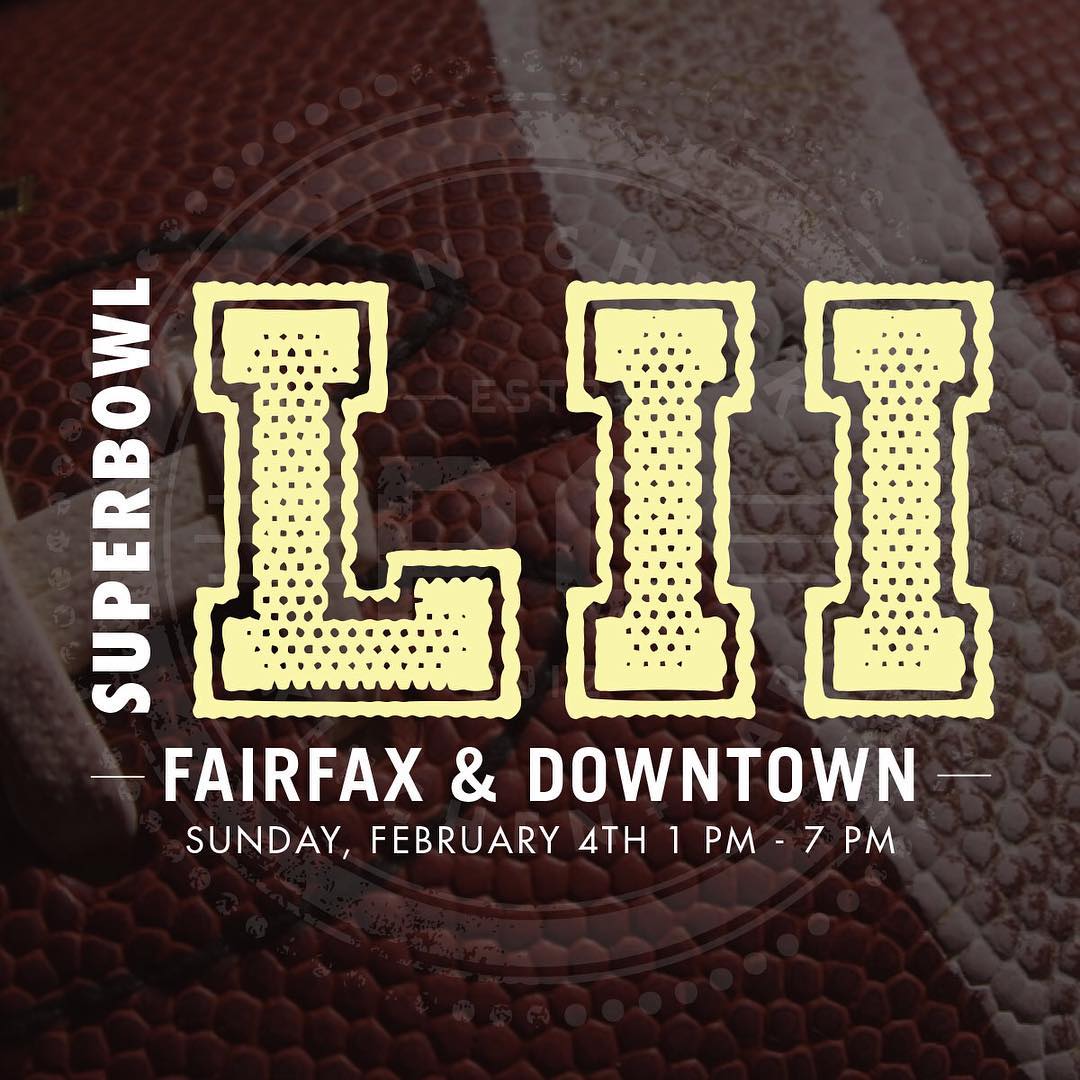 PLAN CHECK KITCHEN + BAR
Super Bowl Sunday at Plan Check should be a good one for anyone who's able to get a reservation. This year they're hosting a viewing party at both Fairfax & Downtown location. Both locations will have a special drink & game day snack menu. Each drink or regular food item purchase earns you a raffle ticket for prize giveaways. Tables are still available the last time we checked, but waste no time. Reserve a table using the link below. Also, if you wanna cater for your Super Bowl party— catering@plancheck.com.
FAIRFAX RESEERVATIONS: bit.ly/reservefairfax
DOWNTOWN RESERVATIONS: bit.ly/reservedowntown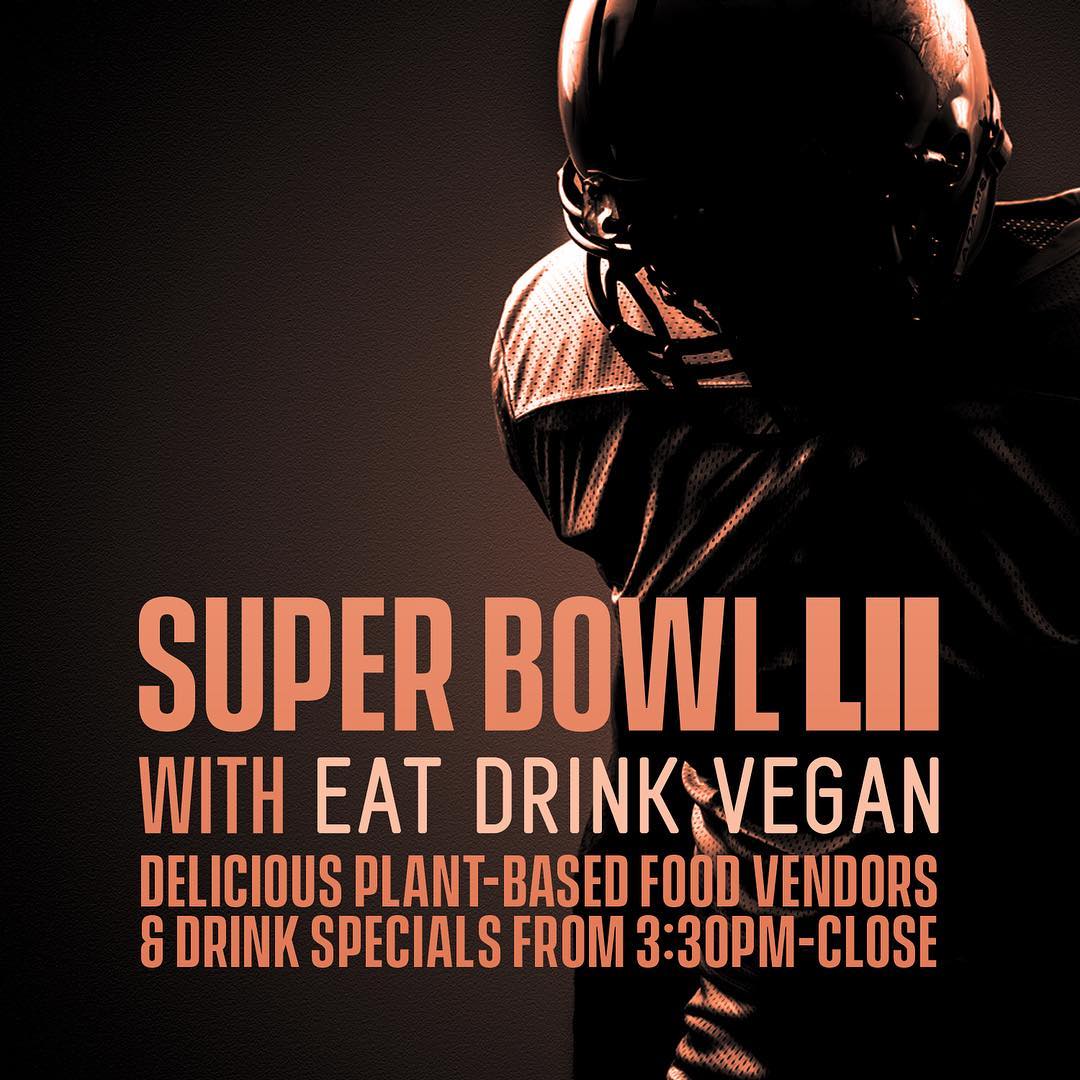 BLOCK PARTY
Block Party in Highland Park is ready for the Super Bowl, I think? Not sure if they know fully understand how football is played, but hey— theres food, beer and a big screen. They partnered with Eat, Drink, Vegan to throw this Super Bowl Extravaganza! FOUR Plant Based food vendors will be on deck including @foodartbylauren @tacosinkarma @charliesbrownies @mamastamales. The game will be projected both inside and on the patio (in high def AND with sound) and drink specials all day! Highland Park on a Sunday afternoon, nothing sounds more hip if you ask me.
HIGHLAND PARK
5052 York Boulevard
Los Angeles, CA 90042
(323) 741-2747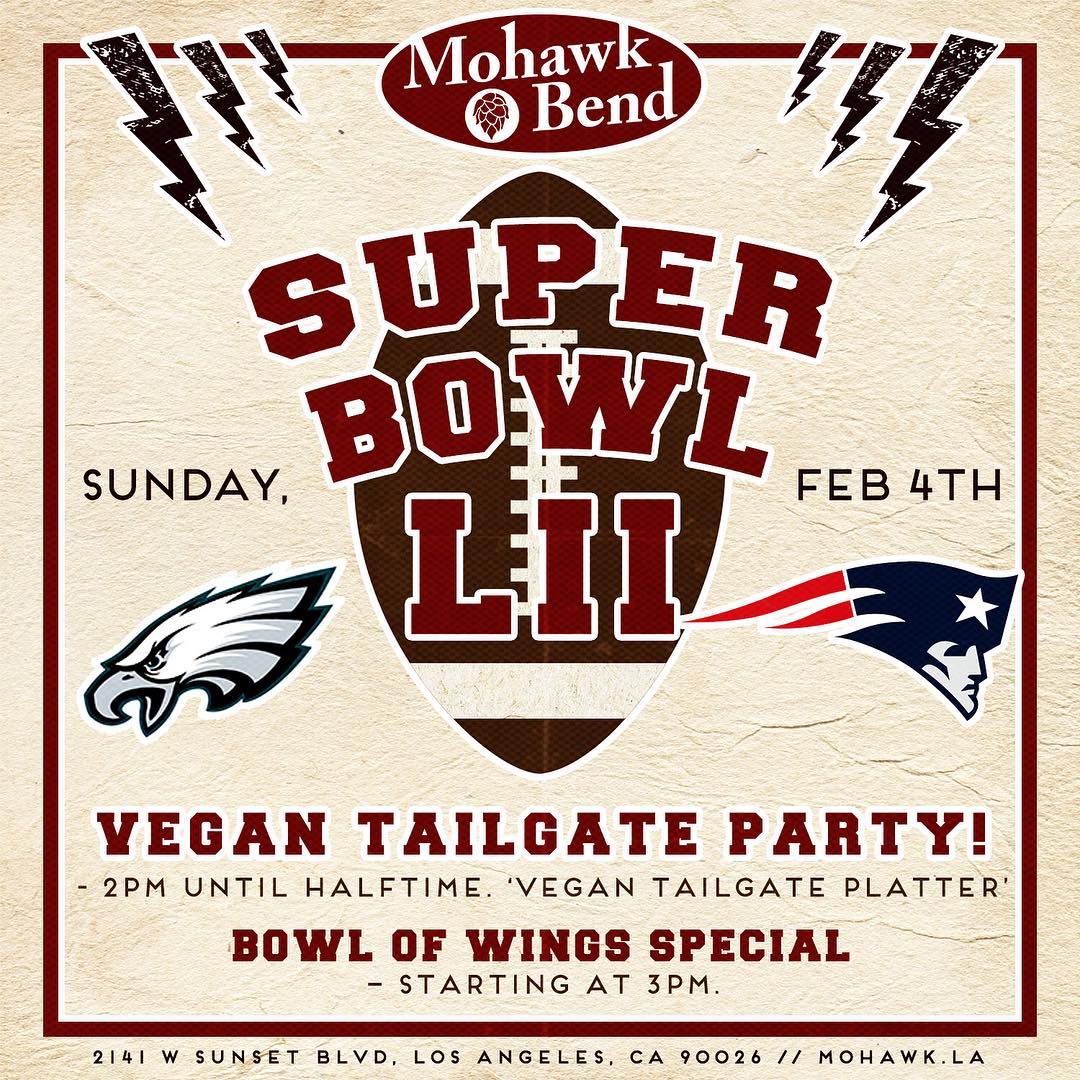 MOHAWK BEND
Turns out Vegans like Football, too! Mohawk Bend is one of Echo Parks more illustrious bars. No loss in vegan options that for sure, but there's some meaty menu items for the carnivores. Enjoy an endless flow of craft beer, lively environment, and most of all the big game! We're not too sure if they'll have additional specials aside from what's provided on the flyer, but it'll be worth checking out if you're in the neighborhood. Reservations aren't required, but if you wanna be on the safe side hit the link below.
RESERVATIONS: http://mohawk.la/reservations/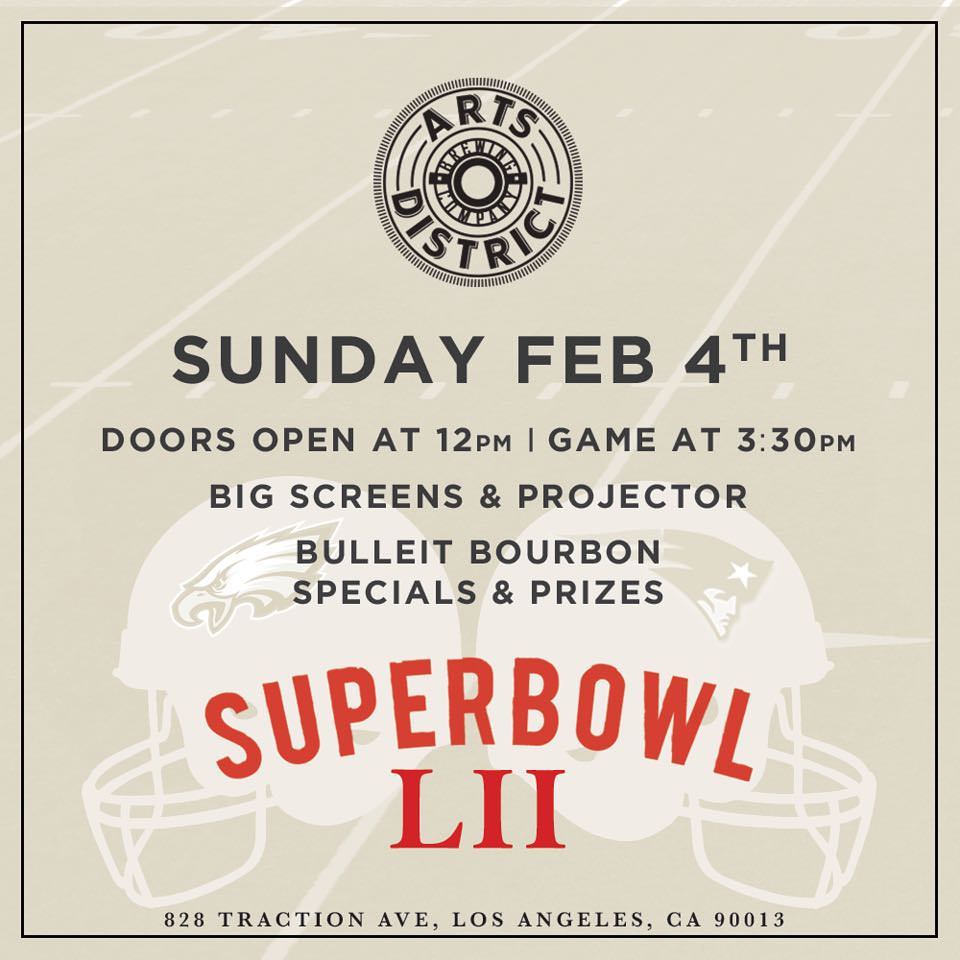 ARTS DISTRICT BREWERY
Arts District Brewery is hosting a Super Bowl party. I repeat, Arts District Brew…you get the point. If you've ever been to ADB on a weekend, you probably know how packed it can get. So I recommend anyone who wants to watch the game here, get there early. Doors open at 12pm, game starts 3:30pm. Enjoy a fried chicken sandwich from Fritzi Coop while you wait for the game to begin. Also cause you cant drink on an empty stomach, ya'feelme?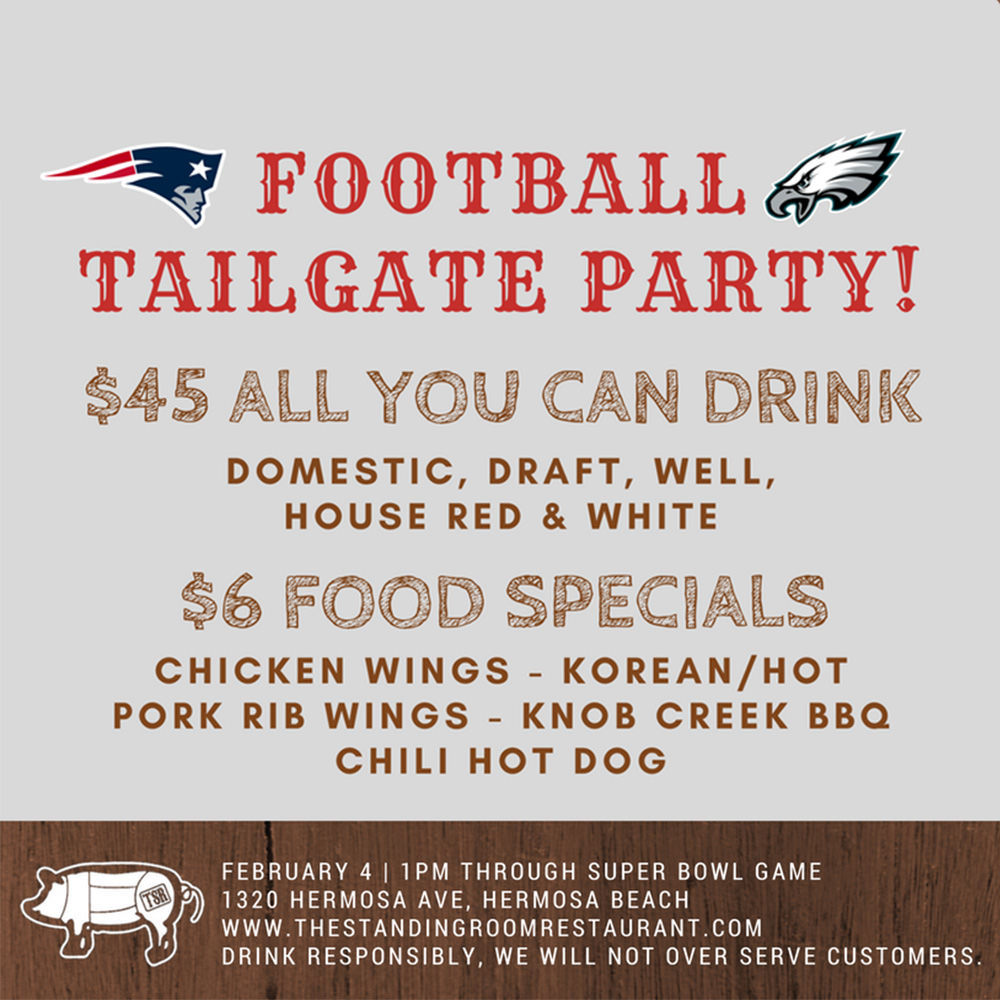 THE STANDING ROOM
If you're over by the South Bay side of town, The Standing Room has an especially good deal for the game. All you can drink for $45 and $6 food specials. If you want good, quality food & drinks don't miss out on this awesome deal. Take advantage while you can, the deal will run from 1pm up until the end of the game. And as always, please drink responsibly.
HERMOSA BEACH
1320 Hermosa Ave.
Hermosa Beach, CA 90254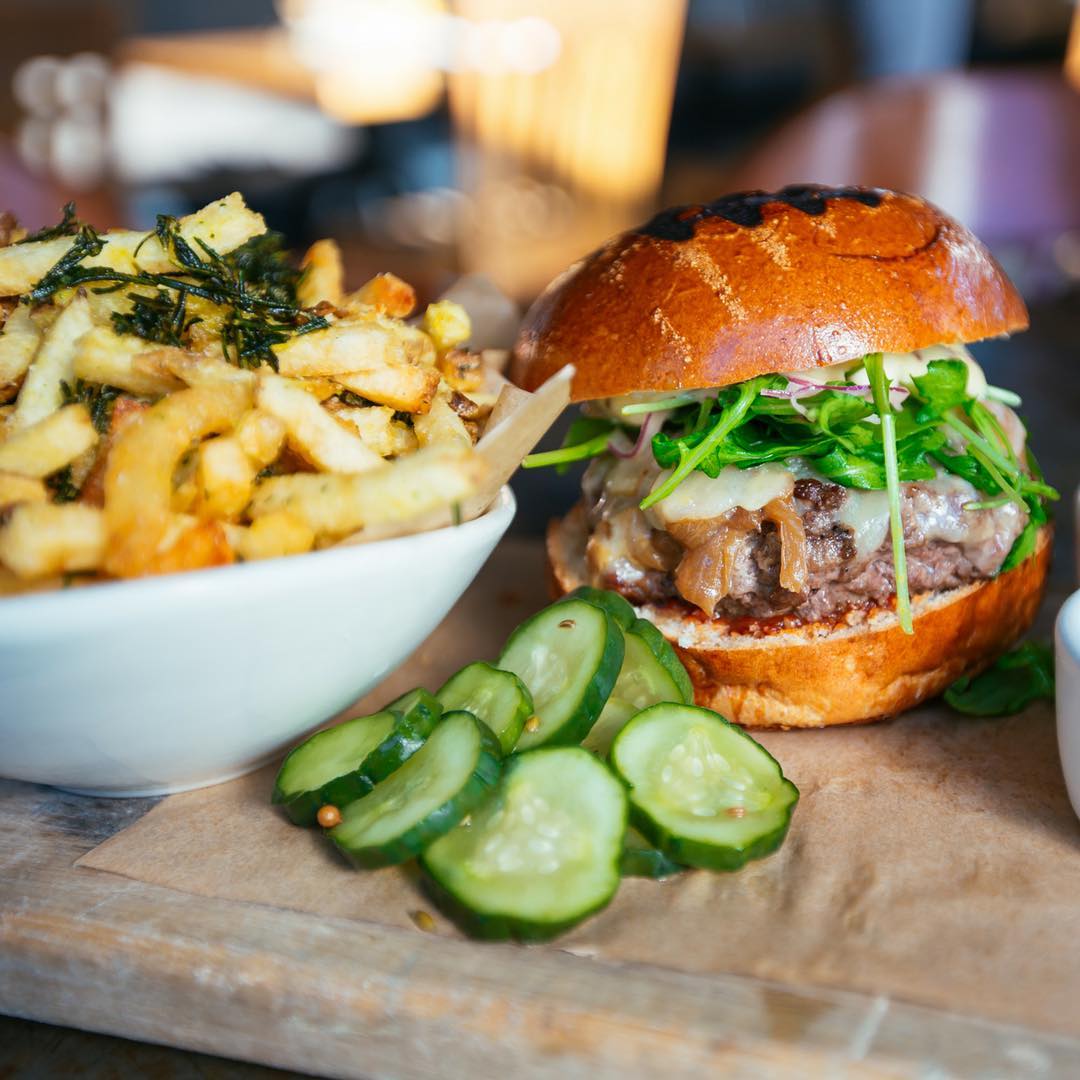 ABIGAILE RESTAURANT & BREWERY
When you think of South Bay restaurants, you almost have to instantly think— Abigaile. It's one of South Bays most essentials restaurants that everyone should visit. For Super Bowl Sunday, they'll be showing the game on a huge 12-foot screen. So if you want top notch food & drinks you're gonna wanna be at South Bay's most popular restaurant.
RESERVATIONS: https://abigailerestaurant.com/reservations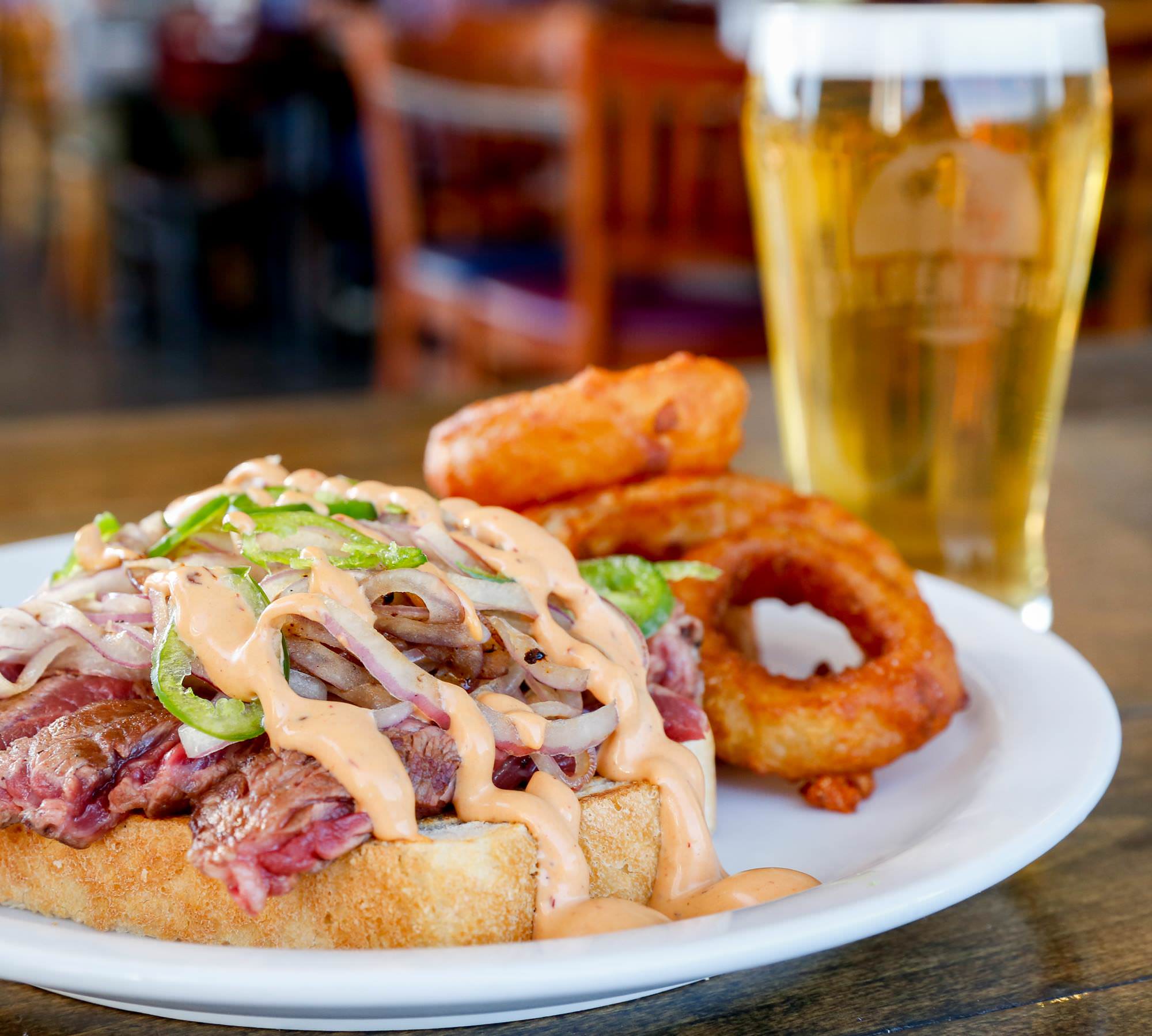 GOLDEN ROAD BREWERY
One of our favorite breweries in LA is hosting as Super Bowl party, so it's only right we share the news. Enjoy $4 select drafts and $15 select pitchers during the game. And while you're there please do yourself a favor and try Man-Go-War, an incredible Blueberry Wheat Ale. One thing I love about Golden Road is their wide array of beer to choose from all of which pair nicely with food. Speaking of which, pair your food + beer with their Big Game menu including Kaffir Lime Chicken Wings, Meatballs in Marinara, Chipotle Deviled Eggs, Truffle Mac & Cheese, and Pulled Pork Sliders.
The Pub at Golden Road
5410 W San Fernando Rd.
Los Angeles, California, 90039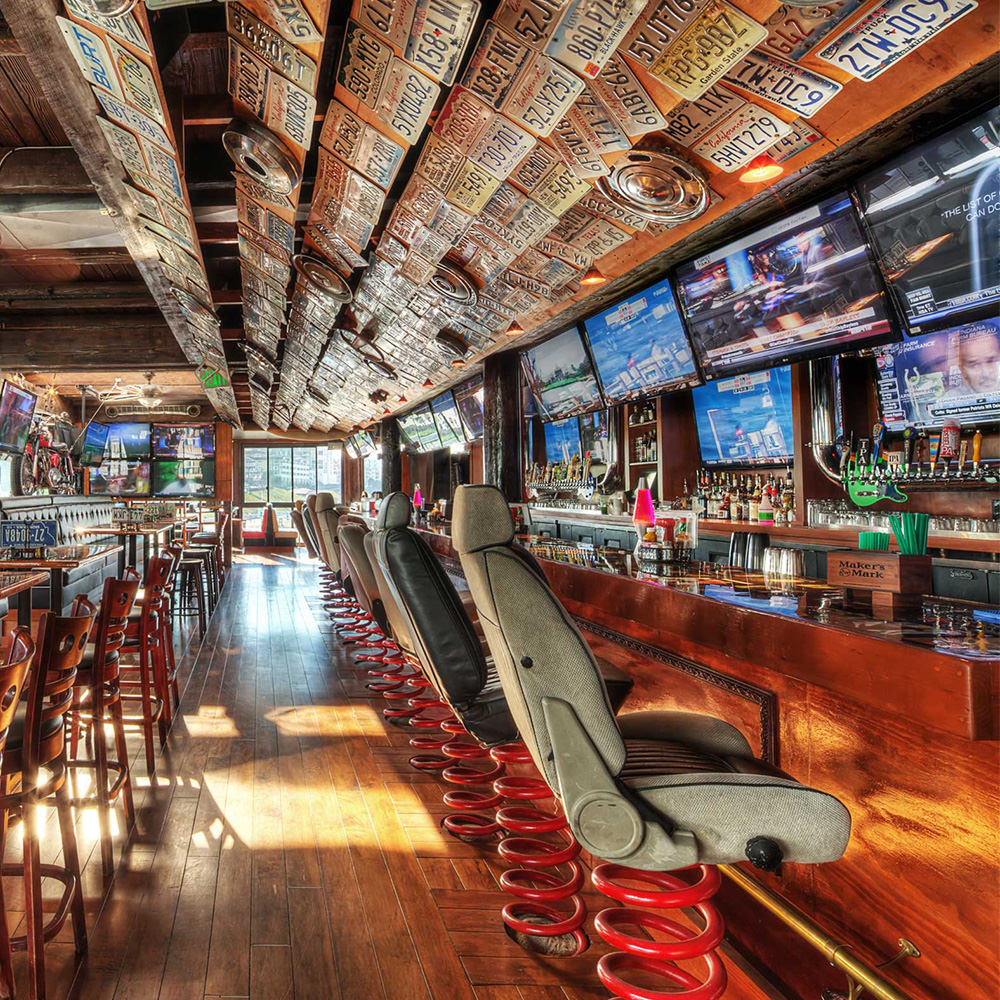 BARNEY'S BEANERY
By now, you should know Barney's is the go-to spot for any sporting event. There's beer, bar food, crazy fans, and just energy you can't find in most bars. With it's dive-ish appearance and bar game setups, this is where you wanna be come Sunday. As if 40 beers on draft isn't enough of a reason to stop by. There will be a line to get in and you can expect it to be crowded as it usually does, so reserve a spot if available.
RESERVATIONS: https://barneysbeanery.com/superbowl-2018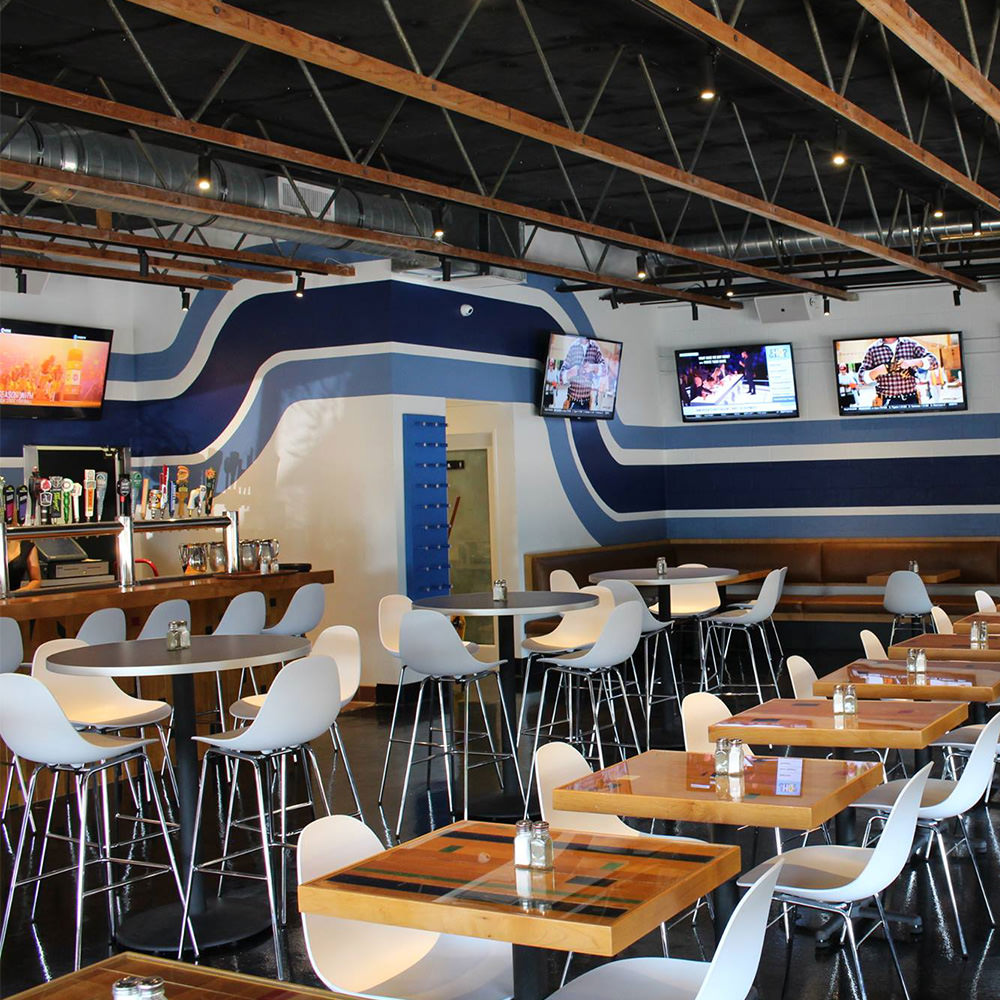 33 TAPS
33 Taps is a full service restaurant and bar located in the popular Silver Lake neighborhood. They also have a second location in Hollywood, if space isn't available. Not quite sure if they'll be offering any Super Bowl specials, but one thing is for sure— they'll be showing the game. And with over 40 beers on the menu, that's all you really need to enjoy Super Bowl Sunday.
SILVER LAKE
3725 W. SUNSET BLVD.
LOS ANGELES, CA 90026
HOLLYWOOD
6263 HOLLYWOOD BLVD
HOLLYWOOD, CA 90028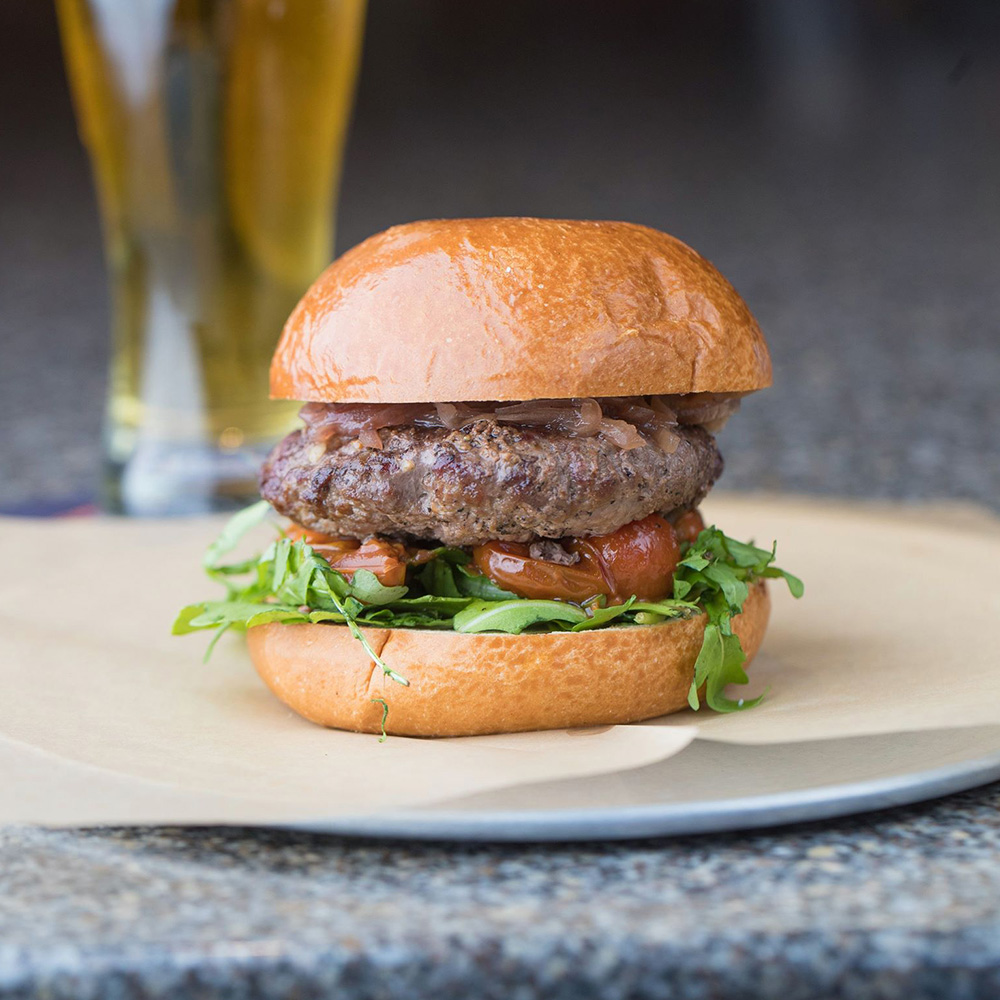 BIERGARTEN LA
Koreatown is filled with a ton of bars that most of the time are overlooked. Biergarten is not one of those. Known for their great food, quality craft beer choices, and a sporty atmosphere. There are tv's spread throughout all for your viewing pleasure. Order up some kimchi fried rice and take a stab at one of the 'Beers of the Month' you'll be back here even after the game is over. For Super Bowl reservations call the number below.
RESERVATIONS: (323) 466-4860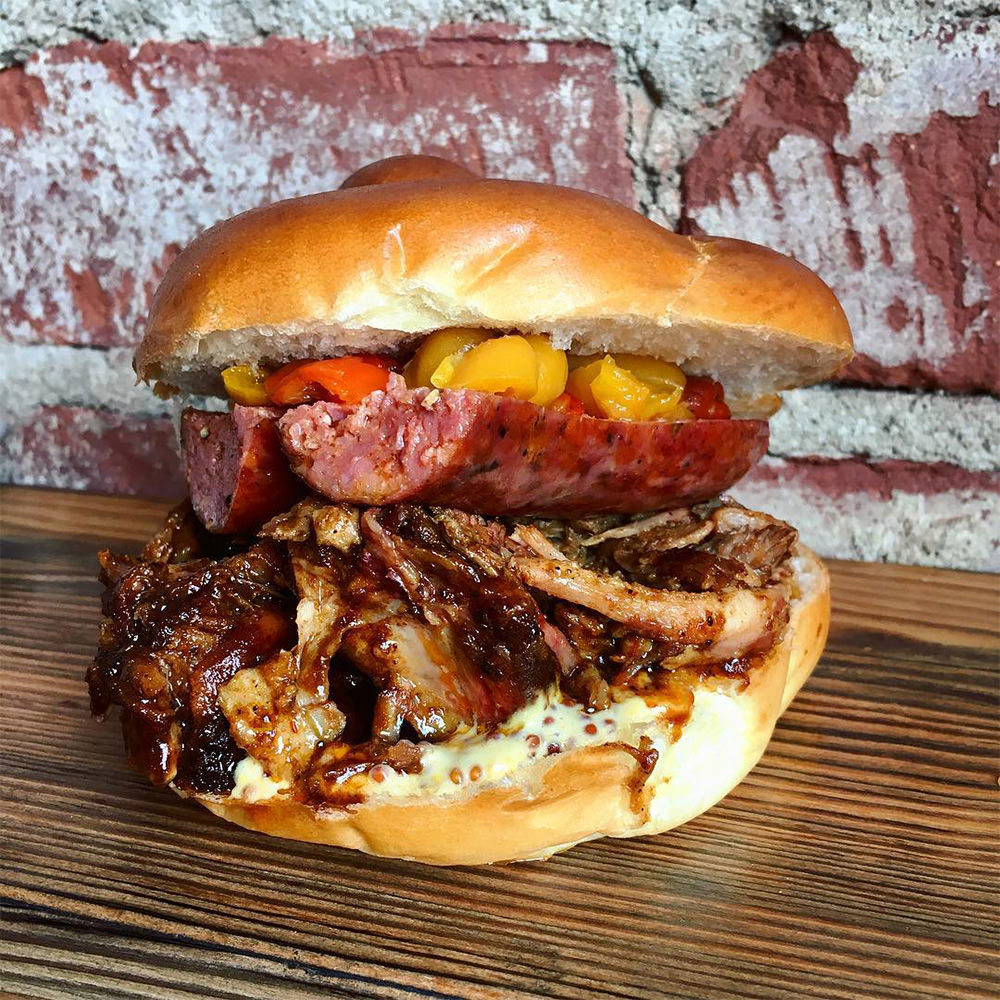 MAPLE BLOCK
Maple Block in Culver City is holding their first annual Super Bowl BBQ. This big BBQ blowout is to benefit The Los Angeles Regional Food Bank (LARFB).
$65 Ticket Includes:
– All-You-Can-Eat BBQ!
– Craft Beer on Tap
– Huge TVs, Big Sound & Plenty of Seating
– Betting Squares for Charity! $25, $100
– Kid Friendly! Balloon Guy, Face Painting, Activities & Babysitters
– One Child Ticket FREE for each Adult Ticket purchased. Add'l kids $20/each
BUY TICKETS: https://www.eventbrite.com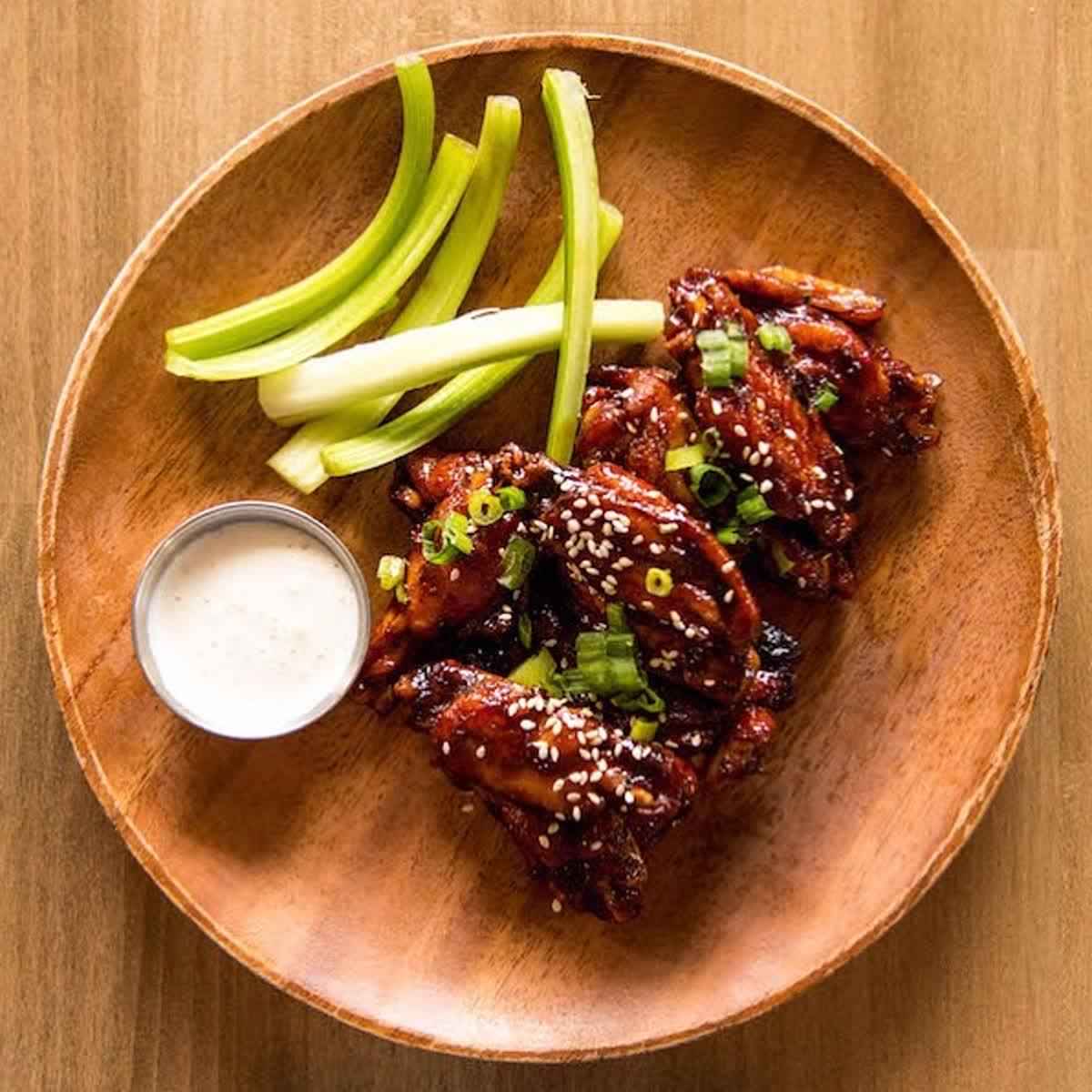 SYCAMORE TAVERN
If you don't wanna be stuck in a sea full of people, which is likely to happen— Sycamore Tavern offers a vast 10,000 square feet. Look, we know most of these places will be packed. So keep Sycamore Tavern in mind if you're worried about space. Super Bowl specials MIGHT be available come Sunday, but as of now we cant say for sure. The menu here is pretty simple and straightforward. We're just here for the game, but hey, we can go for a burger and brew too.
HOLLYWOOD
7038 W. Sunset Blvd.
Los Angeles, CA 90028
Comments
comments
---