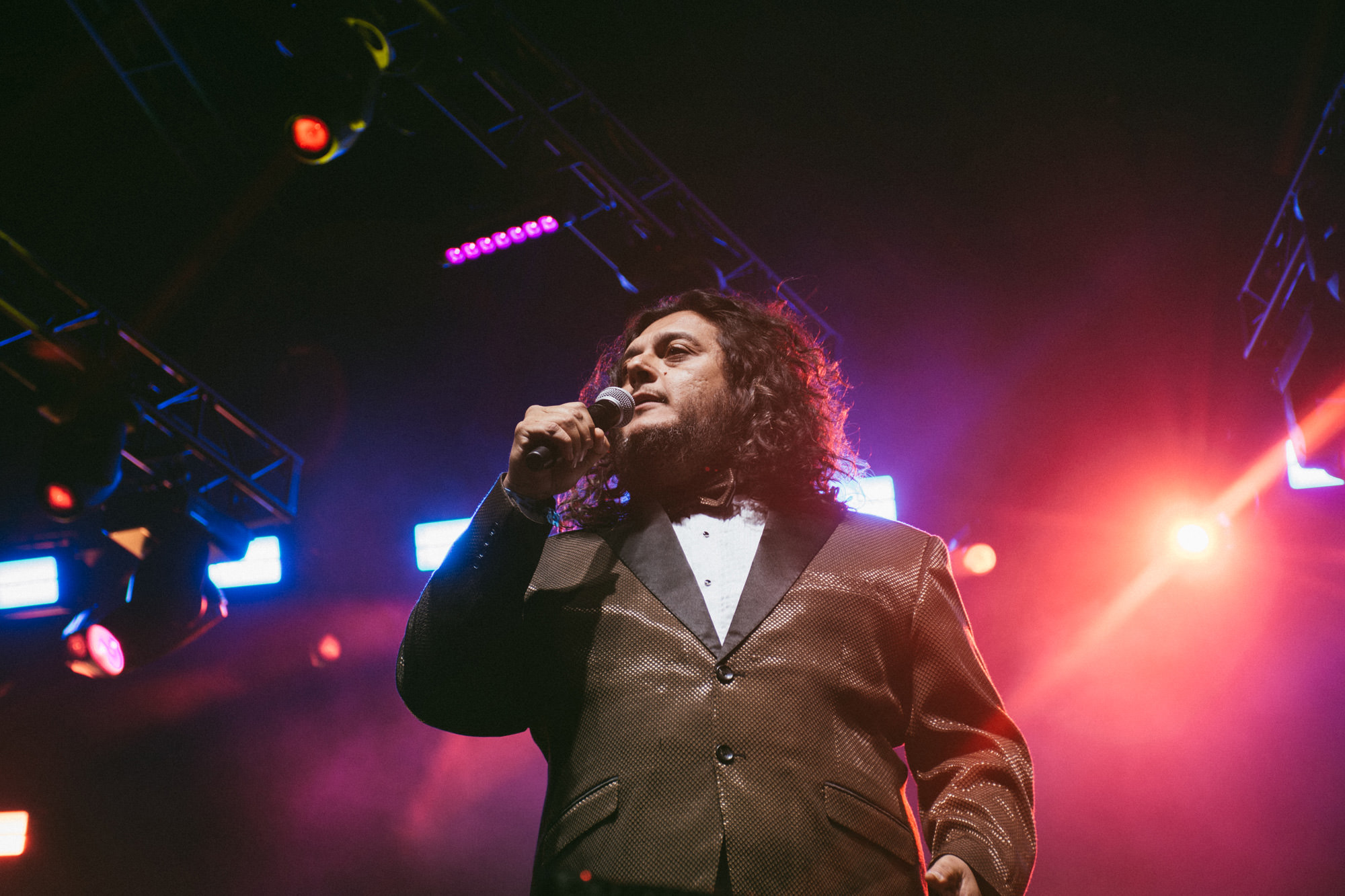 It's been a week since Tropicalia Music & Taco Festival in Long Beach, CA and it's safe to say it was a success. While I can confidently make that statement, it goes without saying that it came with some first-year hiccups. An amazing array of artist took the stage at the beautiful Queen Mary Park. Drawing a sold-out crowd of roughly 15,000. And while the space was vast, it drew concern for a number of concert-goers. People complained about the 'extra' space that was available in the VIP area. Which in my mind, wasn't a huge difference. To pay top dollar to have a little more dancing room, I'm all for.
But while that was just a minor concern, the night carried on with amazing acts from both up-and-coming artist top chart performers. One thing we knew going into Tropicalia, was that the lineup  was stacked. So arriving early was essential, especially considering there was gonna be free tacos! Gates opened at 11am, and if you were there that early chances are you came hungry. While the line's to get (free) tacos were tolerable early on, lunch hours were definitely not. If you were smart though, you got yourself one (free) taco at one booth, and stood in line for another. And with so many options to choose from that was probably the easiest part of the day.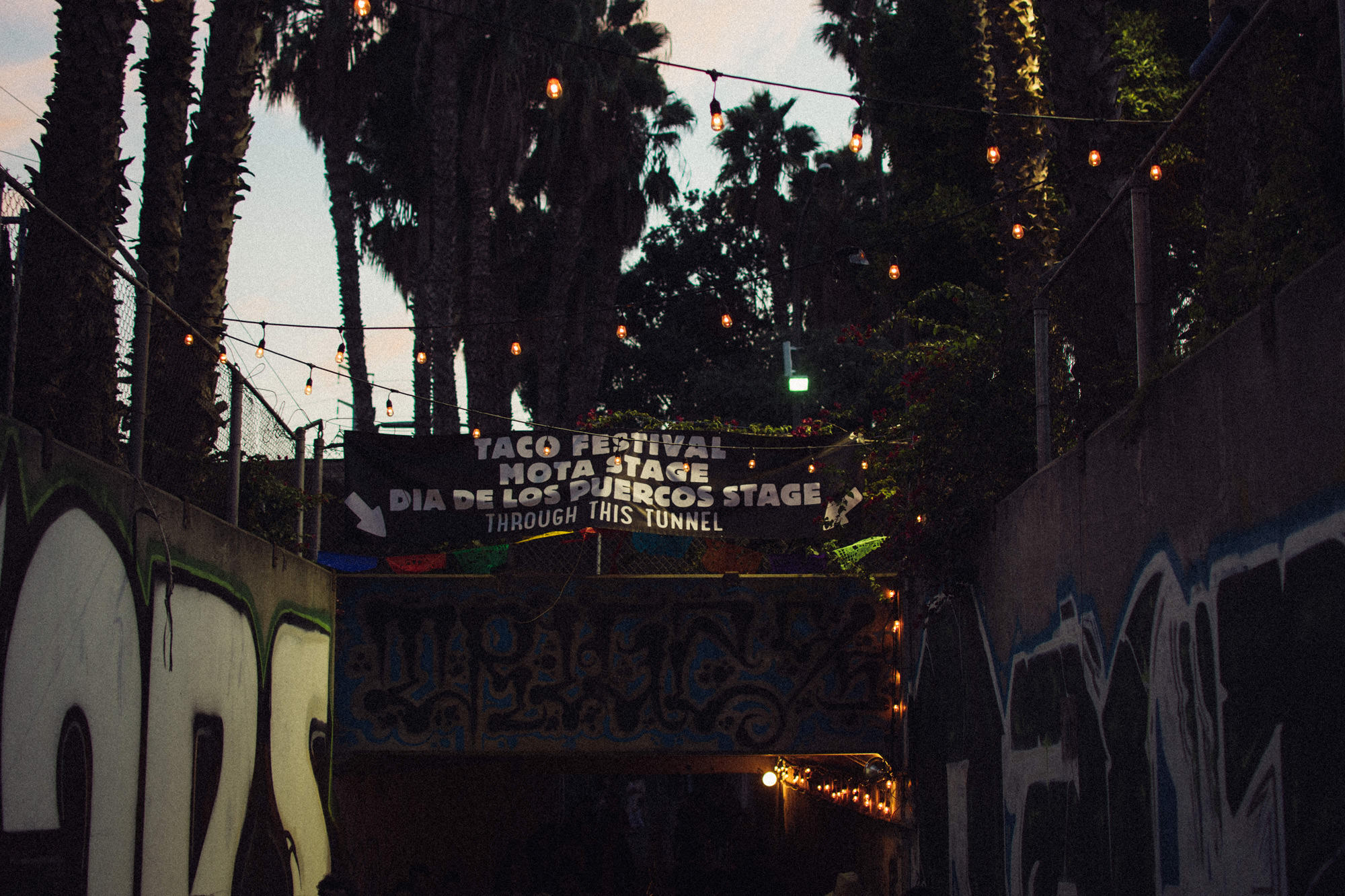 As much as I wanted to stick around for unlimited tacos, I was also eager to set all the acts of the day. Organizers actually did a great job avoiding conflicts between sets. We rocked out to Surf Curse early on before mellowing down to Jorja Smith. Upcoming artist Cuco then swayed the crowd into his melodic tunes of nostalgic-type songs fitting for the Long Beach crowd. And while boasting an already impressive afternoon lineup, artist like Yellow Days, XXYYXX, Madlib, Beach Bums, and Smino kept the evening alive.
The headliners then pushed the night into another gear. Headlining the festival featured acts from Los Tigres Del Norte, Jhene Aiko, Chicano Batman, and Kali Uchis. One notable act that impressed was Bane's World. Although overshadowed by a headliner conflict the young 21 year old showed off his jazzy garage vibes on stage and held an impressive set. Another artist that took us back came from the talented singer Alina Baraz. She was on out 'not to miss' list, but was also conflicted by a headliner. Nevertheless both  will be at Coachella later this year.
As for the headliners themselves they definitely took the festival from one gear to the next. It felt as if the energy never skipped a beat, and that says a lot when so much can go wrong. The Colombian queen Kali Uchis flaunted on stage with hit after hit and that was before Chicano Batman and Los Tigres Del Norte followed up on the main stage. If you stayed at the Tropicalia stage for most of the day, we cant blame you. You definitely got your moneys worth just being there.
Comments
comments
---