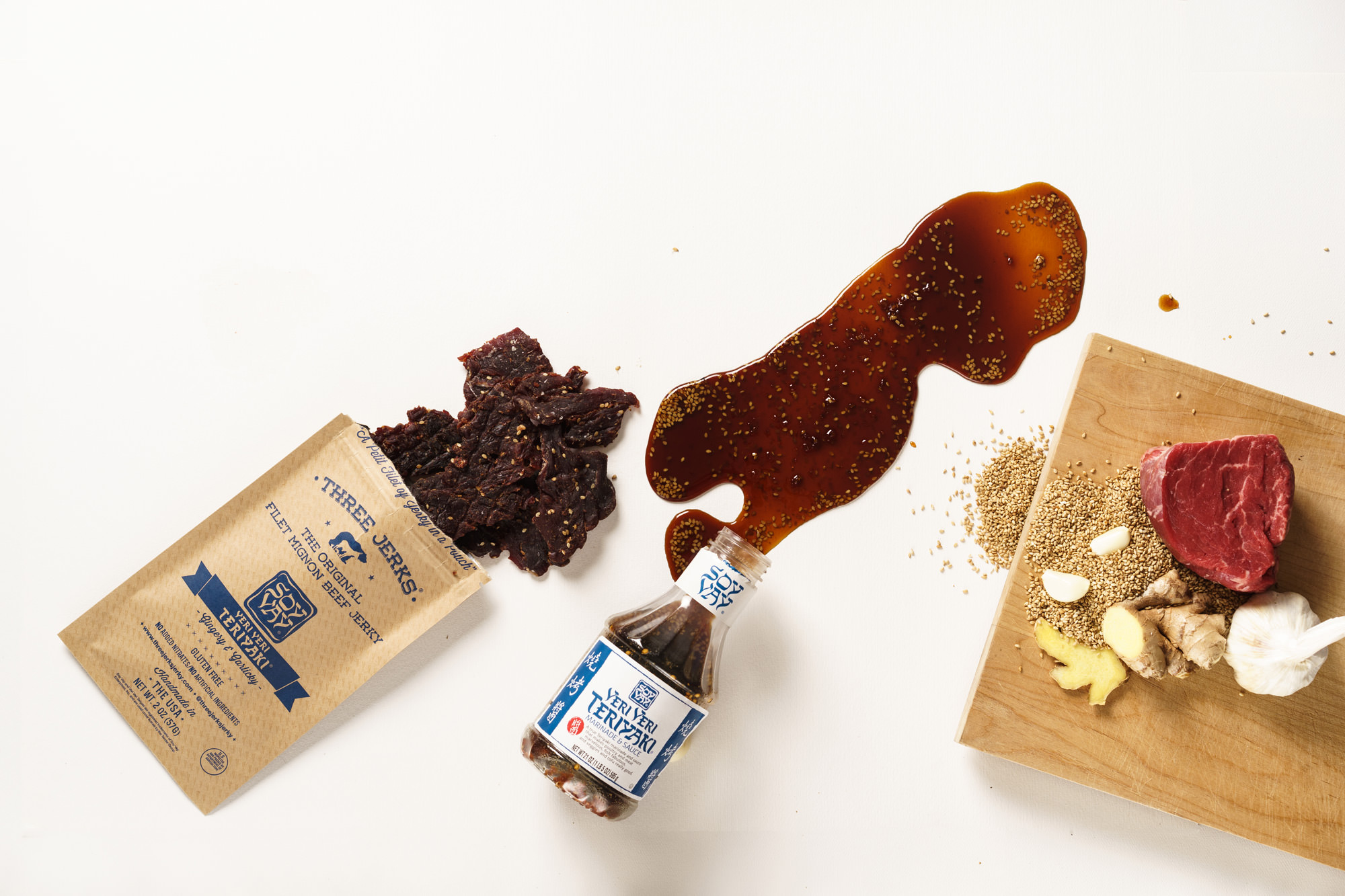 "For a long time, we've been 'kicking' around the idea of returning to Kickstarter, the platform that gave us our launch, with a special offering. Our Soy Vay, Veri Veri Teriyaki® flavor release not only marks the convergence of two awesome companies, but our opportunity to return to Kickstarter and give back to the community that helped us launch our business. We are looking forward to a successful campaign and matching 5% of what we raise for contributions to back other promising entrepreneurs." Three Jerks Jerks co-founder Jordan Barrocas.
Three Jerks Jerky is the only 100% filet mignon beef jerky. Now that you know that, we can tell you about the delicious new flavor they are launching with Soy Vay on Kickstarter. Soy Vay has been around since 1982 creating award winning sauces and marinades with a kosher twist. This will be the first time Soy Vay partners with a food brand to create any product outside their own bottles. The new flavor, launching today on Kickstarter is called The Veri Veri Teriyaki® and I have to say it's really good.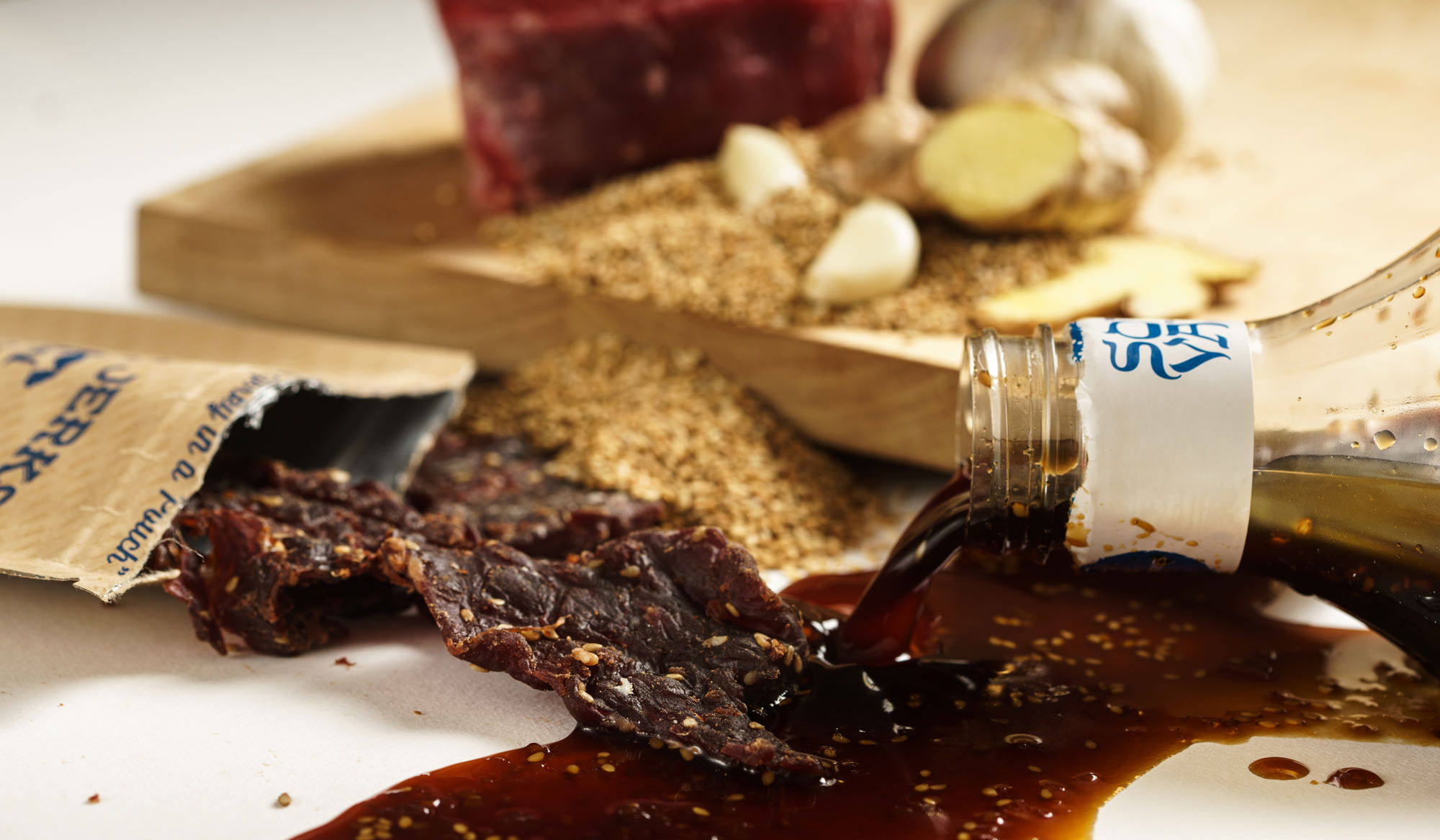 Officially launching today, the Kickstarter campaign will allow backers to get a first taste of  the new flavor and receive special offers with their purchase. If you're a fan of Shark Tank you can even purchase a premiere package complete with a personalized message from Daymon John himself. The initial launch of Three Jerks via Kickstarter ignited the reason behind today's launch, so The Jerks will match 5% of the proceeds from this campaign to back other innovative start-ups on the crowd funding site. Following the campaign, Veri Veri Teriyaki® will be available on http://www.threejerksjerky.com for $9.99 and premium retailers across the U.S.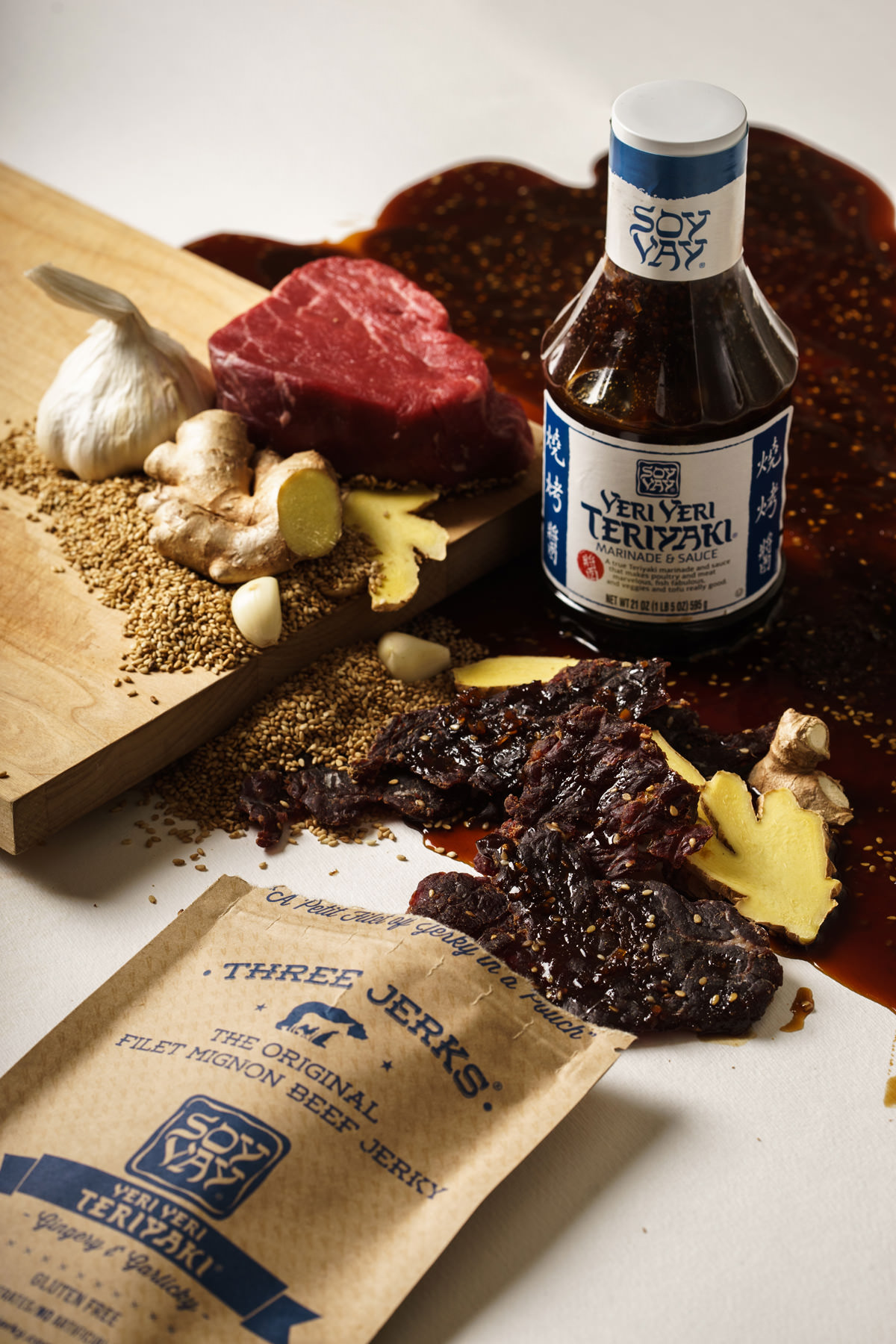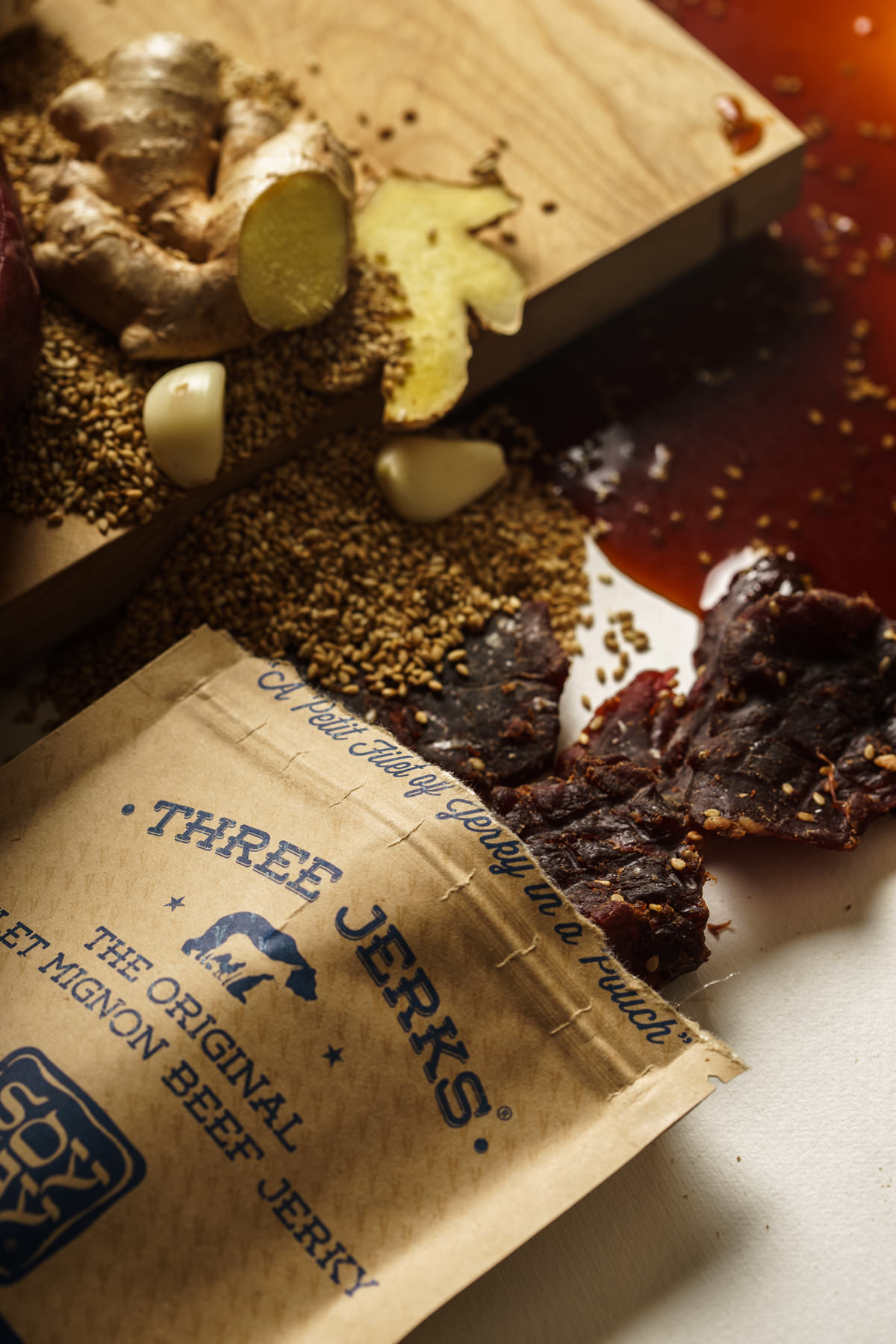 If you haven't tried Three Jerks Jerky before, I'd strongly suggest starting with Veri Veri Teriyaki. It's truly the perfect combination between both companies, in flavor and in quality. With Three Jerks Jerky you can immediately feel the difference in their jerky once you take it out of the bag. The pieces are thick and soft, not like most jerky's that are hard and leathery. This flavor gives you a good amount of garlic and just enough teriyaki to keep the balance between sweet and salty. You'd think with garlic and ginger it'd be overpowering, but surprisingly they play well together, and the flavors just marinade in your mouth. The sesame seeds also give the jerky a nice subtle crunch for texture. Overall, Three Jerks Jerky is a success in itself let alone the launch of this new flavor with Soy Vay. Now you don't have to travel to Vegas for some Alien Jerky to think you're getting your money's worth — Three Jerks is worth every penny.
Comments
comments
---