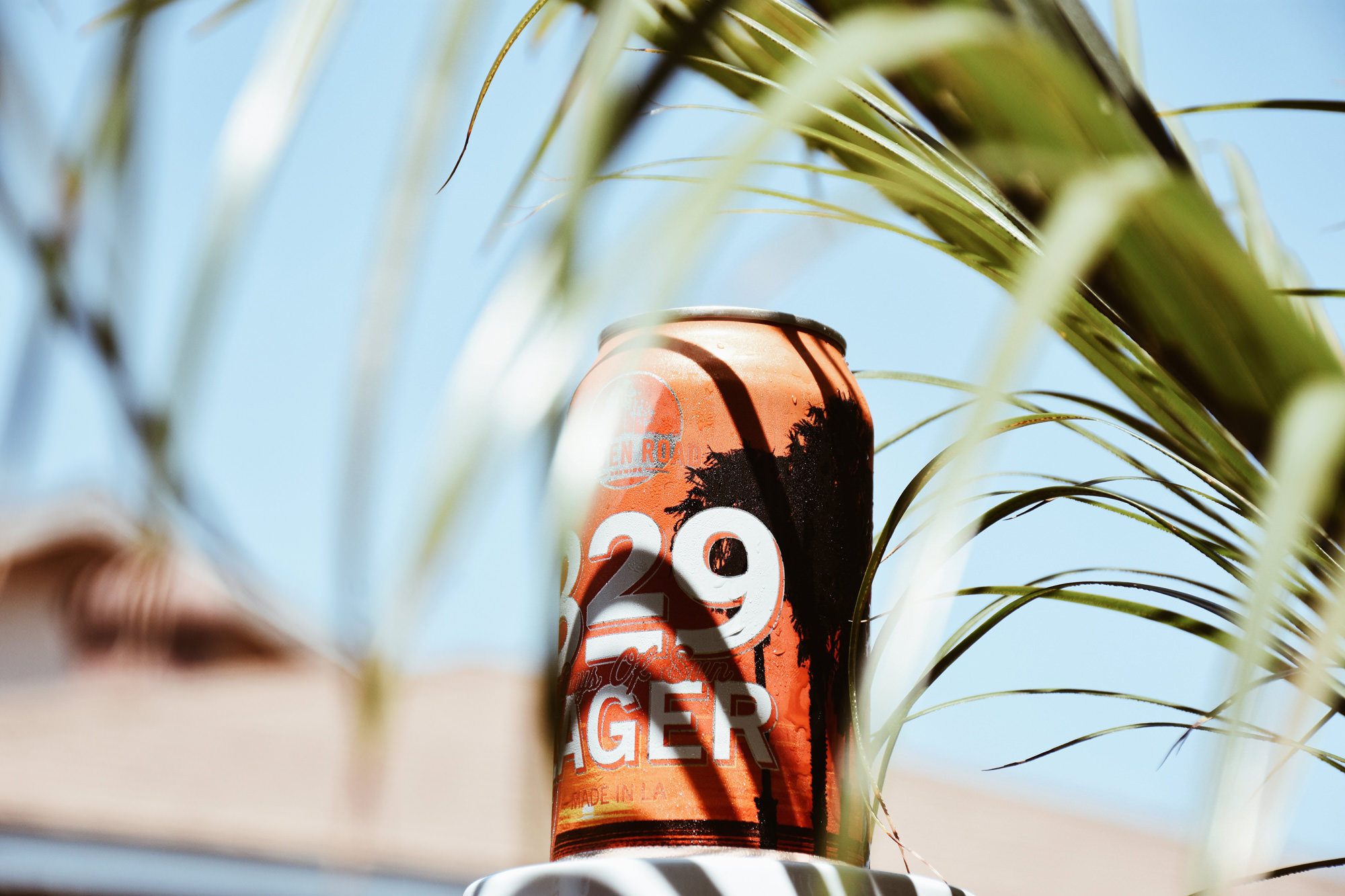 Have you ever stopped during the day and thought to yourself: damn, what a beautiful day. That happens very often here in Los Angeles. With Spring in full effect, theres more reason to celebrate rich sunny days like those. Every year, Golden Road celebrates March 29th (3/29) as 329 Day. Golden Road's 329 Lager is an ode to the 329 days of sun that we get here in Los Angeles, and why not cheers to that. A fresh, crisp, drinkable lager that you can enjoy— especially on this day.
The Golden Road pub in LA will be hosting their annual 329 Day celebration with a ton of drink and food specials.
$3.29 PINTS OF 329 LAGER
$13.29 PITCHERS OF 329 LAGER
$3.29 FRIES
SPECIALTY INFUSED 329 FLIGHT:
PINEAPPLE AND HIBISCUS
ORANGE BLOSSOM WATER AND VANILLA BEANS
COFFEE ON NITRO
Swing by after work for a nice cold 329 Lager. Or if you're like me and waiting baseball season to begin good news— they'll be showing the game! There's nothing more LA than Golden Road beer, baseball, and good vibes. Which are all sure to be had on 329 day. For any details or if you just wanna share the event with a friend, head over to their Facebook page. Remember to always drink responsibly and have a great time. Cheers to 329!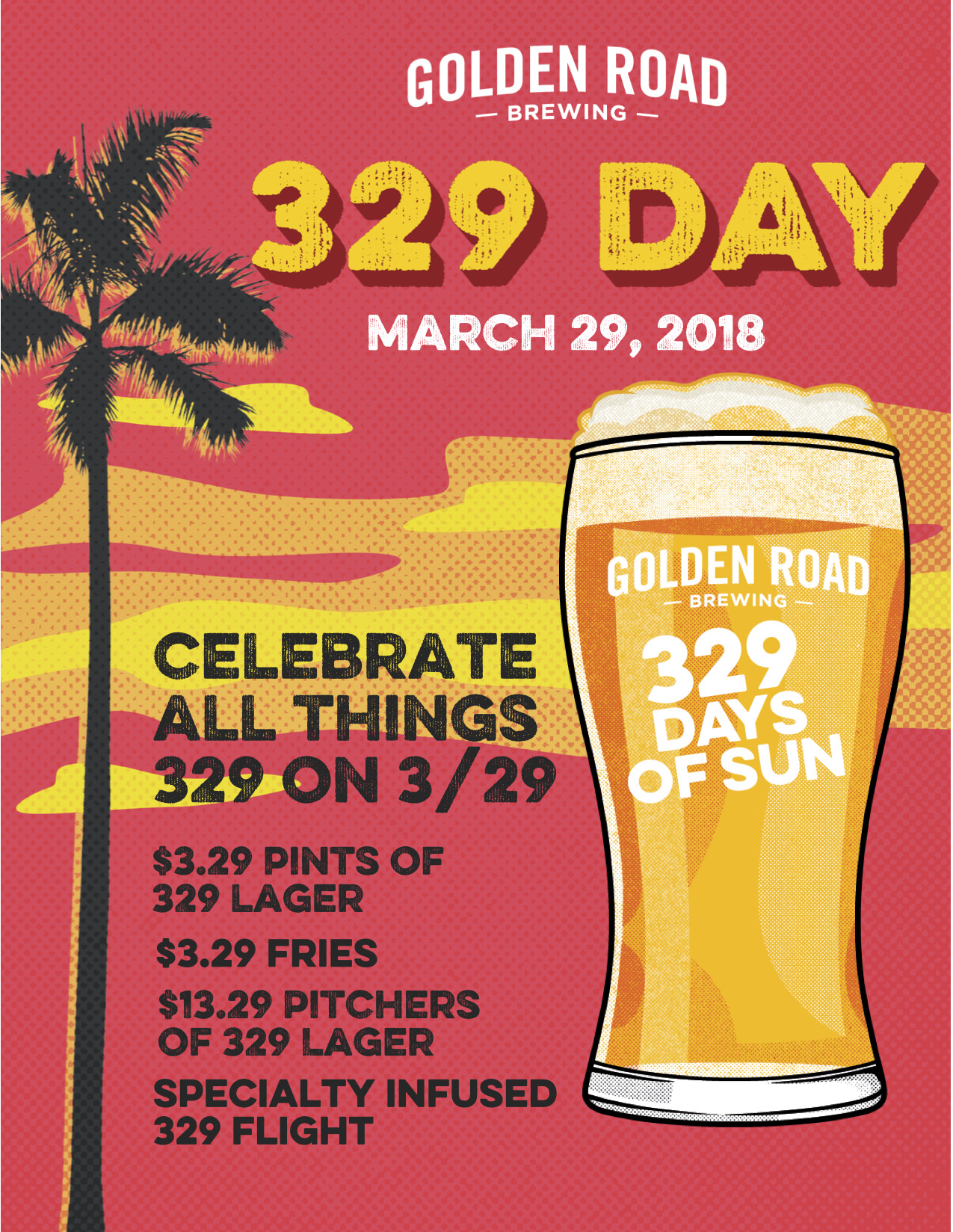 Comments
comments
---