So if your read the post that lead to this, you know that we went from Pala to The Broad (2 hour drive) to make it for our 5pm ticket reservation. We checked out at noon so it gave us a lot of time to make it to DTLA with time to spare. Once we got to The Broad we were about 3 hours early. The first hour we killed time by naturally acting like tourist and taking photos of The Broad building. I was a bit taken away by the building, I love minimal clean design and so it was nice to see a building of its kind take shape right in the middle of some more complex designs like the Walt Disney Concert Hall.
The next hour, after deciding to skip on the Otium restaurant which is located right outside the building we decided to grab a quick healthy lunch at Lemonade which is across the street over by MOCA. Gotta show MOCA some love too, you know. So it was my first time going to Lemonade. We moved this part over to its own post, so if you wanna read about it, head here.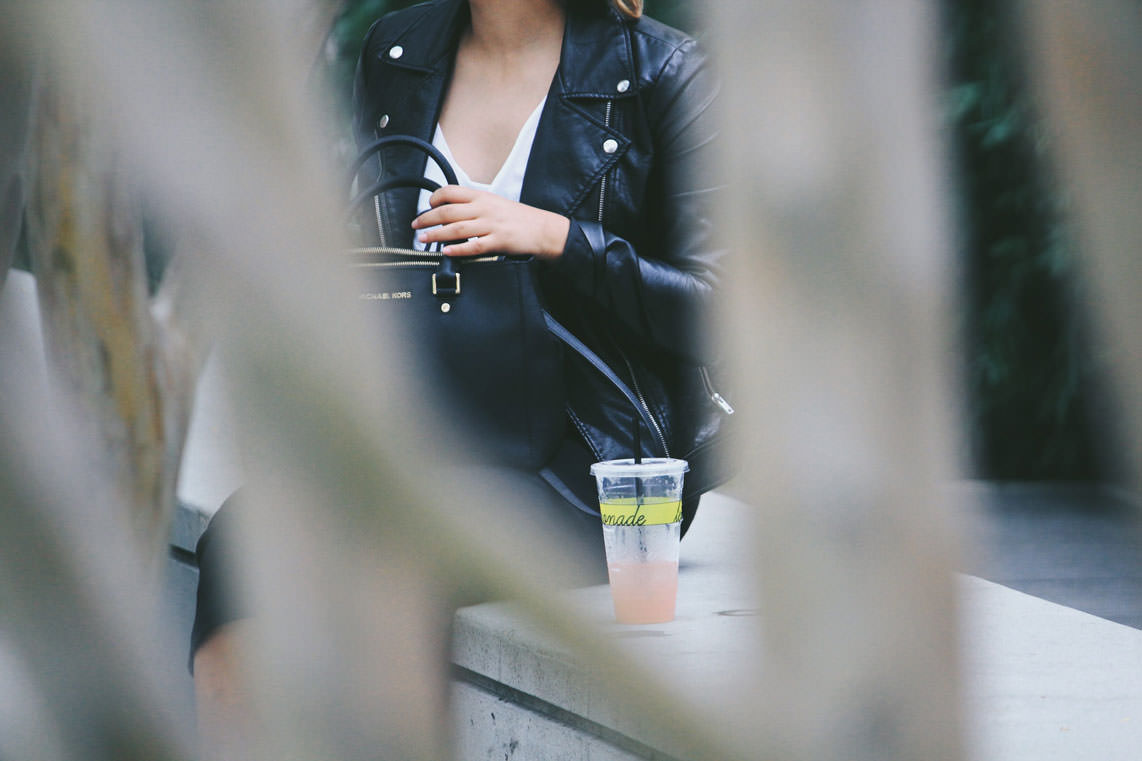 The broad is a new contemporary art museum built by philanthropist Eli and Edythe broad. The museum is home to nearly 2,000 works of art & holds one of the most prominent collections postwar and contemporary art worldwide.
We ended up finishing our lunch around 4pm which was still an hour before our reserved ticket time. We noticed that there was no line outside the museum, so we asked if it were possible to enter the museum an hour early. Much to my surprise, they said yes and just like that – we were in!
Parking is available at The Broad in a three-level underground parking garage, entrance on 2nd Street between Hope Street and Grand Avenue. Parking for museum visitors with validation from The Broad will be $12 for three hours on weekdays (after three hours, an additional $4 each 15 minutes, maximum of $22) and $12 weeknights after 5 p.m. and all day weekends. Accessible parking spaces, electric vehicle parking spaces and bicycle parking are all available on level P1 of the garage. Alternate parking for museum visitors is available at the California Plaza garage (entrance off Olive Street) for $8 with validation from The Broad. Additional parking is available at other adjacent lots around Grand Avenue.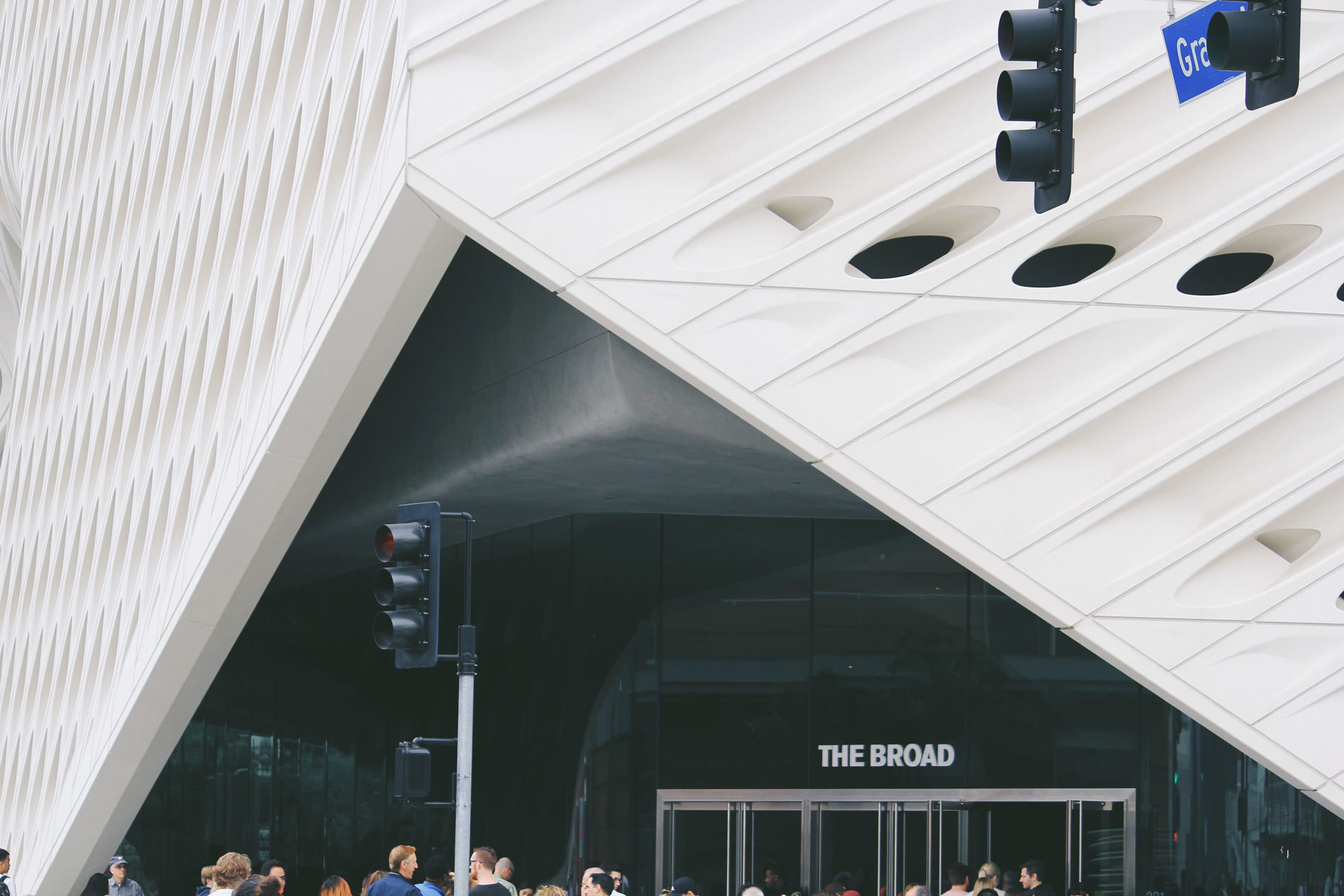 LEVEL 1
• Lobby
• Galleries
• Yayoi Kunama, Infinity Mirrored Room
• The Shop at The Broad
• Restrooms
• Plaza
• Otium Restaurant
The first thing you notice walking into the main lobby is the most hypefeast piece of all time. An Untitled high stacked pile of dishes made with ceramic by Robert Therrien. Just to the left of the main lobby was a shop were you could purchase some cool merch.
The level 1 artwork highlights
Robert Longo, Untitled (Ferguson Police, 2014)
Ragnar Kjartansson, The Visitors (2012)
Thomas Struth, Audience 4 (Galleria dell'Accademia, 2004)
Takashi Murakami, In the land of the Dead, Stepping on the Tail of a rainbow (2014)
Chris Burden, Bateau de Guerre (2001)
Mark Grotjahn, Untitled (Dancing Black Butterflies, 2007)
Goshka Macuga, Death of Marxism, Women of All Lands Unite (2013)
Yayoi Kunama, Infinity Mirrored Room — The Soul of Millions of Light Years Away (2013)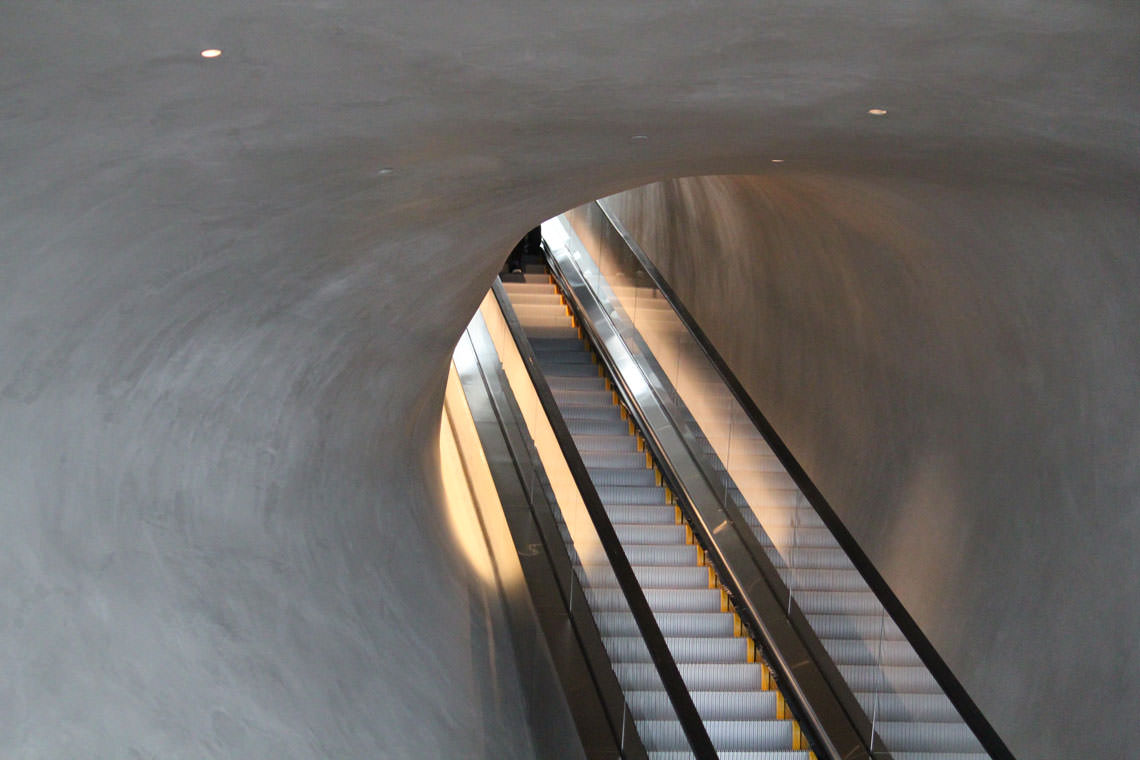 One of my absolute favorite piece from level 1 and maybe from the whole museum had to be this photograph from Thomas Struth, Semi Submersible Rig. Just before walking into the first gallery, you see this beautiful, massive photograph which really takes you back. For me, I loved the vibrance and the large scale of the photo. It really put you into the scene of the photograph and allows you to analyze whats really happening in it. It's noted that a week after Struth debut the photograph, in 2010, the BP Rig exploded then sank, spilling more than 4 million barrels of fuel into the Gulf of Mexico.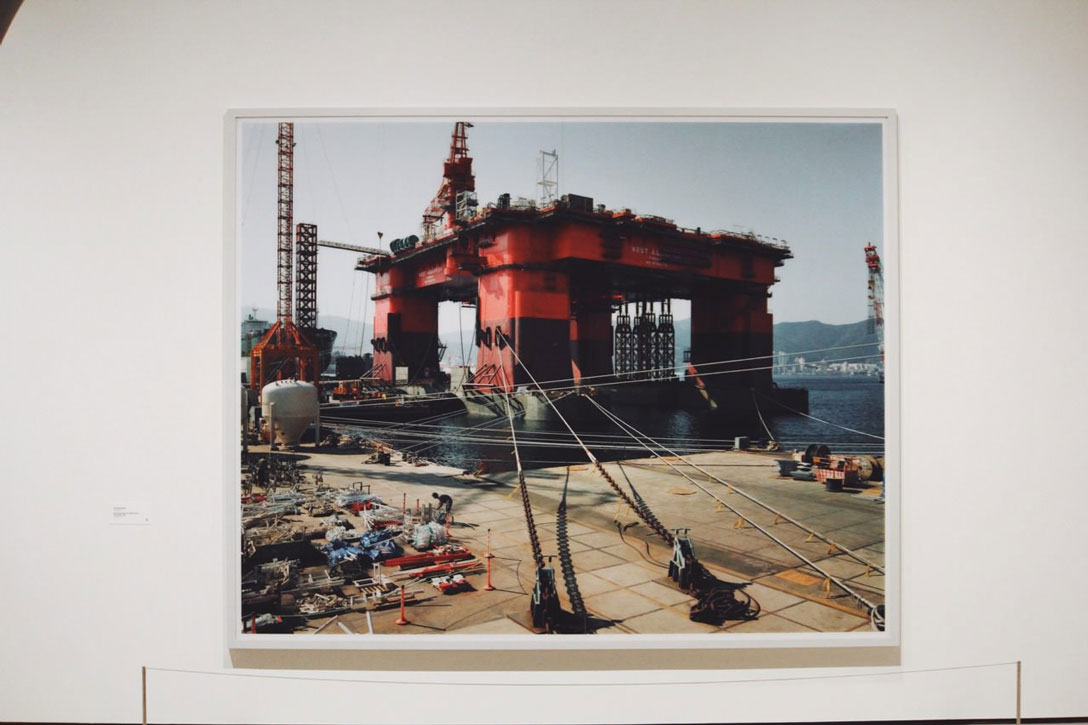 LEVEL 2
• The Oculus Hall
• Restrooms
• Admin Offices
• Collection Storage Windows
To be quite honest, I didn't even know there was a second floor, the escalators at the entrance take you straight to the 3rd Level. So we'll do exactly that and skip to the main stage!
Once you're inching closer to the third-floor gallery, the ceiling starts to expose and you start to see the light. The third-floor features 318 skylights that filter in diffused northern lights. It's such a exciting moment reaching the top and feeling like you're in another world. Essentially going from the basement, up to the living room is how I'd compare it. Fyi, there is a basement at The Broad. The vault walls are made up of a Venetian plaster and 36 million pounds of concrete make up the "vault".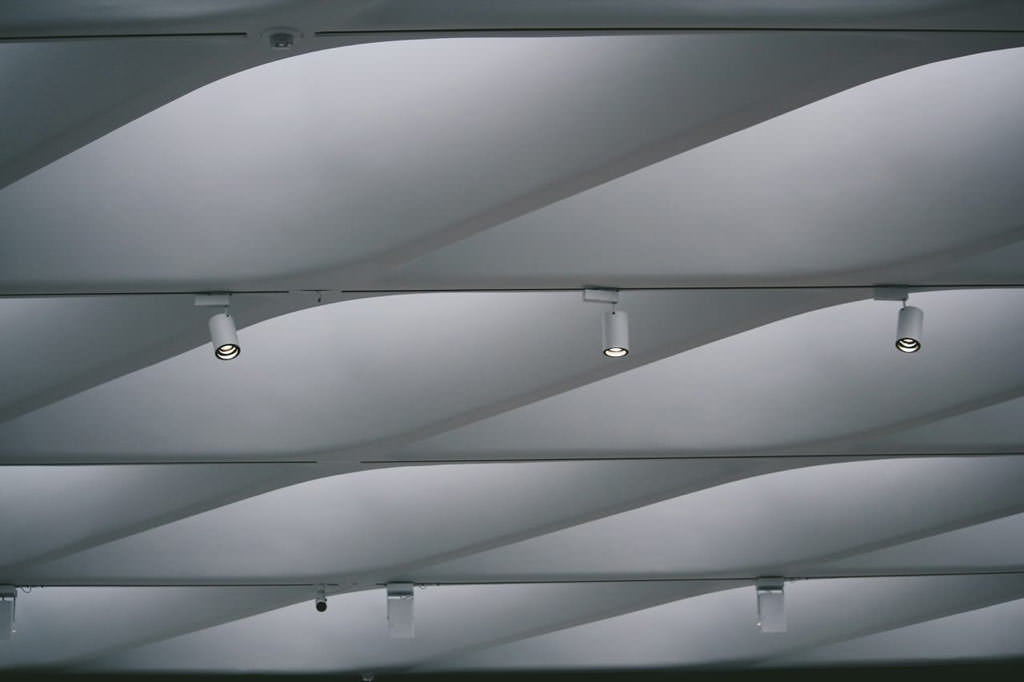 Level 3 Artwork Highlights
Christopher Wool, Untitled, 1990.
Andy Warhol, Campbell's Soup Can (Clam Chowder — Manhattan Style), 1962.
Jasper Johns, Flag, 1967.
Ellsworth Kelly, Green Angle, 1970.
Roy Lichtenstein, I…I'm Sorry!, 1965-66.
Jeff Koons, Balloon Dog (Blue), 1994-2000.
Robert Therrien, Under the Table, 1994.
Jean-Michel Basquiat, Untitled, 1981.
Mike Kelley, Infinite Expansion, 1983.
Juff Koons, Tulips, 1995-2004.
The top of the mountain always has a beautiful view. You're immediately greeted with a huge wide open space and you see the beautiful vibrant Tulips, by Jeff Koons. Arguably the most popular display in the gallery, it's hard not to love and just admire. The perspective it gives really helps you appreciate the talents of Jeff Koons.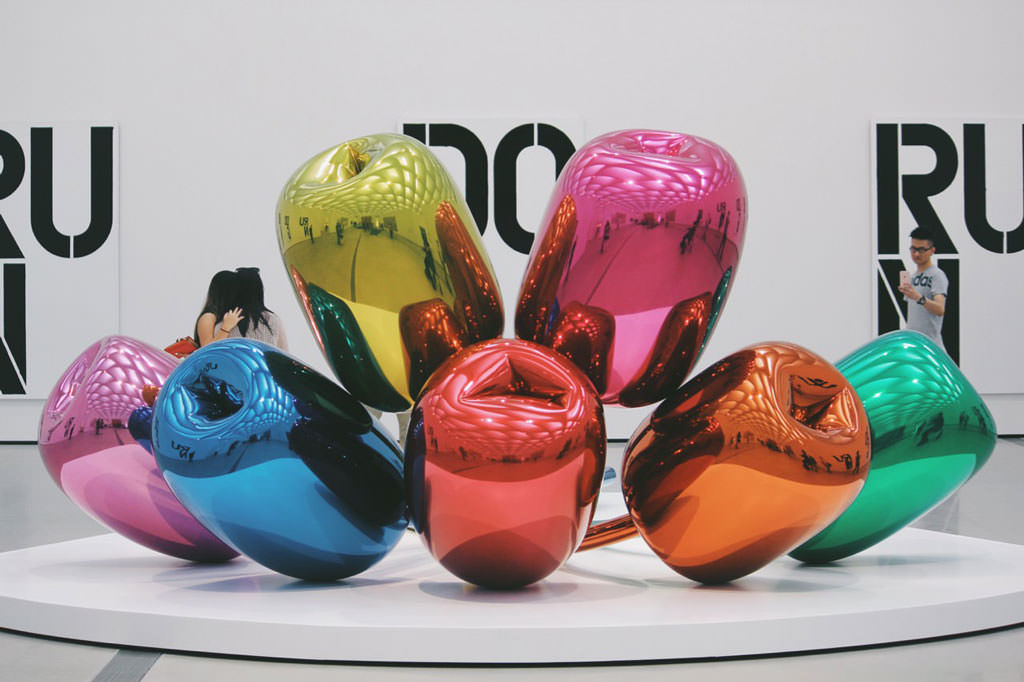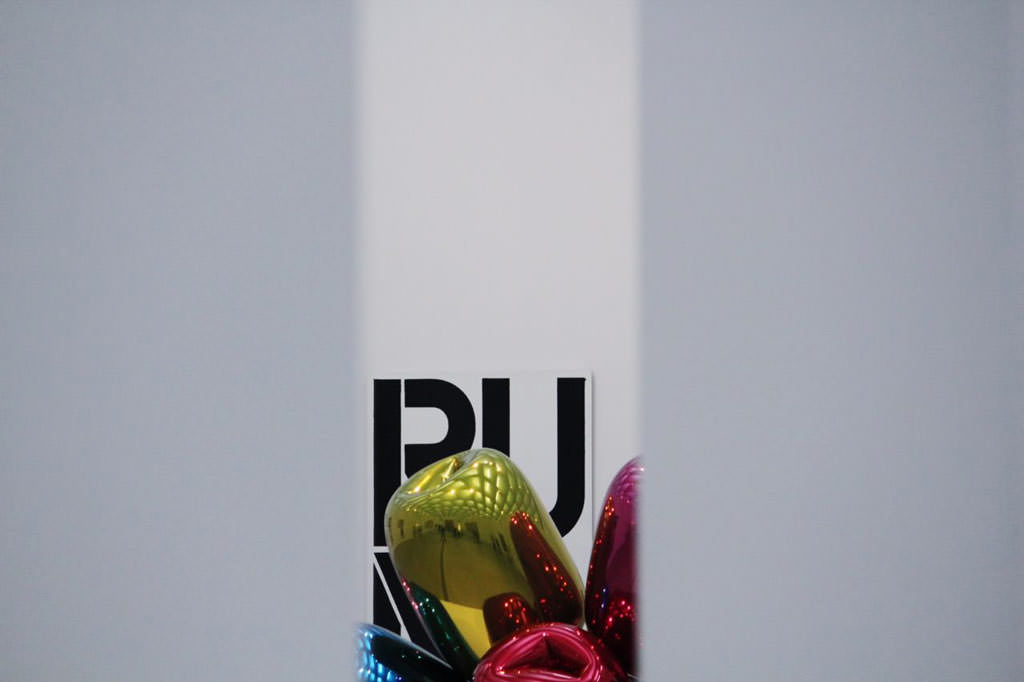 Andy Warhol
Andy Warhol is considered one of the most important figures in postwar art and has had an impact on almost every aspect of the art world. He, along with other pop artists like Roy Lichtenstein and James Rosenquist, brought the imagery and techniques of mass commercialism into fine arts and broke up the stylistic hegemony of abstract expressionist painting in the 1960s. While Lichtenstein used hand-painted comics to develop a relationship between art and popular culture, Warhol focused on photography, silkscreen printing, and cinema to push his avant-garde imperatives. Alongside his art, Warhol's persona and individual celebrity led to a contemporary status unlike any other artist. His studio, the Factory, became a flashpoint for 1960s counterculture, and was frequently visited by musicians and artists such as Lou Reed, Bob Dylan, and the Beat poets, as well as most of the New York art scene.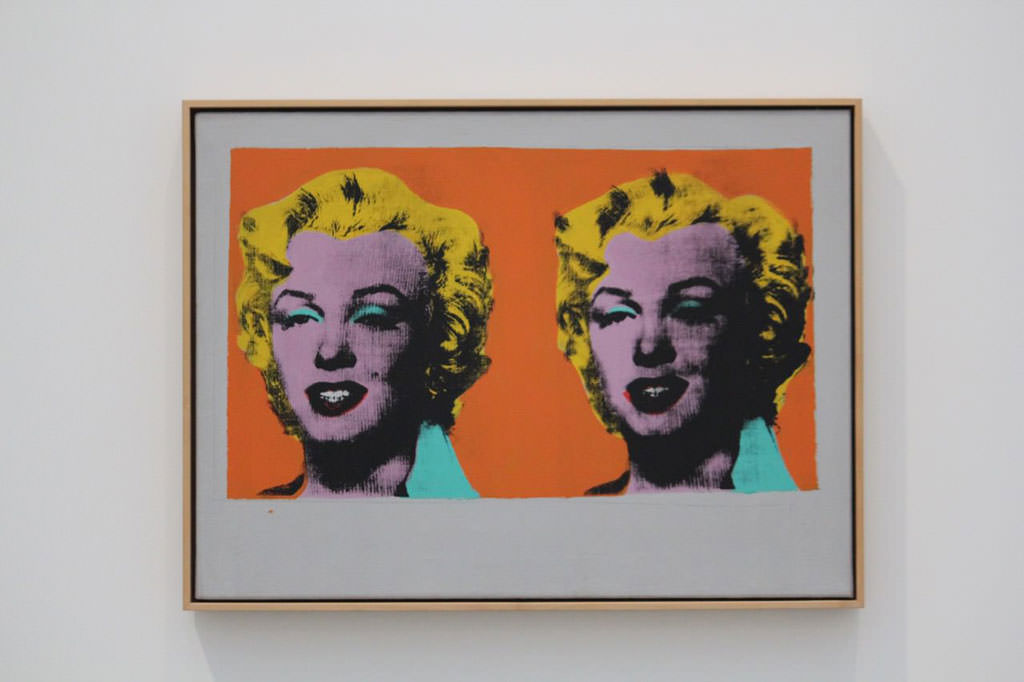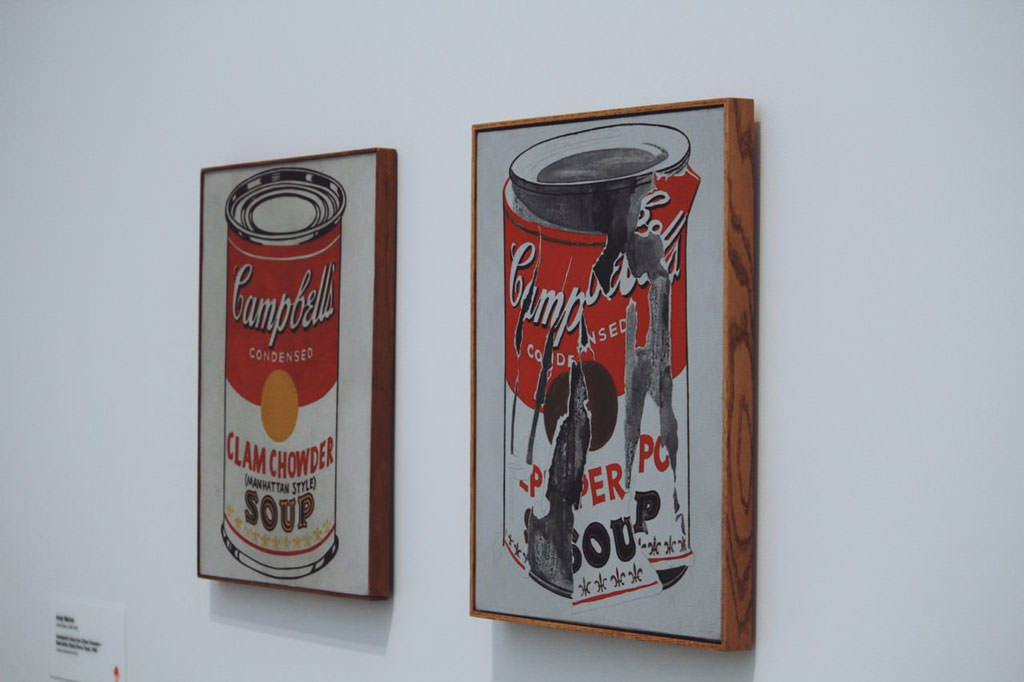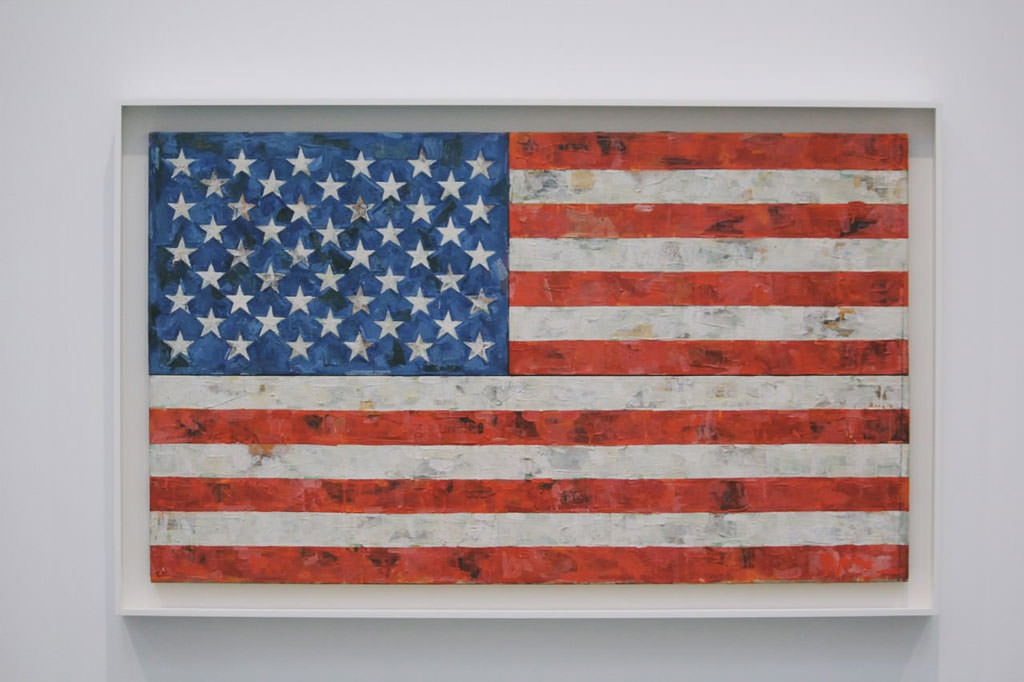 Jasper Johns, Flag, 1967. (above)
The forms Kelly uses really makes you stop and take a moment. For me, it felt as if I was recalibrating my eyes, it hurt just a bit, but you really get lost deep into the painting cause of its intensely vibrant colors.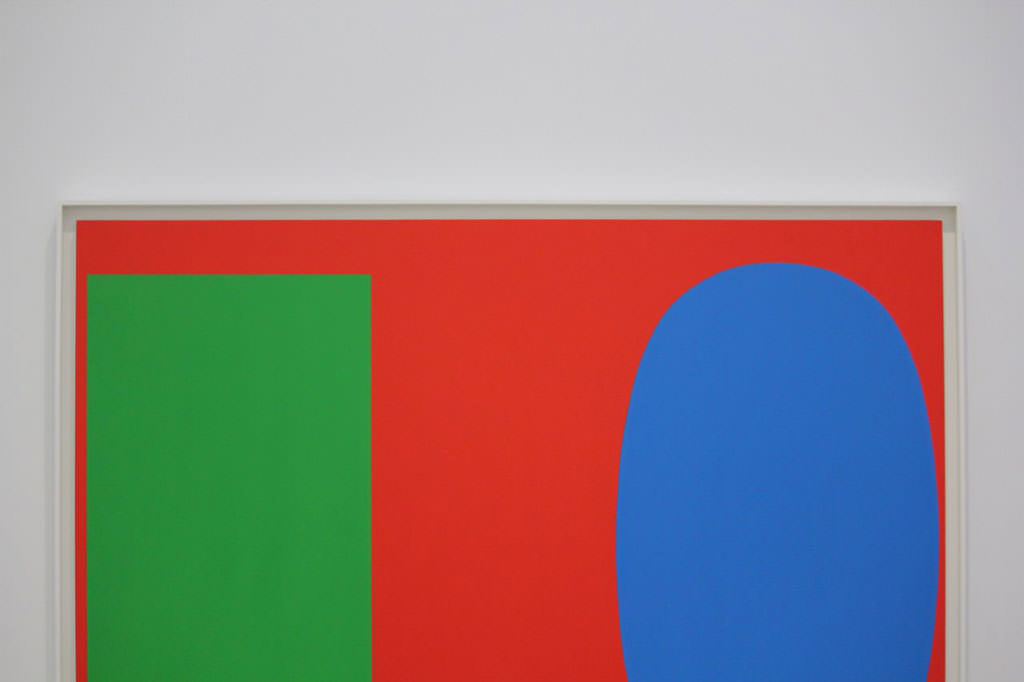 For me personally, I really loved the Lichtenstein room. I was also fortunate enough to have the room all to myself which was quite a surprise. I sat there for almost half an hour just admiring his work. Just like Warhol, I feel like he was a pioneer and really an icon. His overall work has always inspired me personally in my design and advertising. It's not too often you find yourself surrounded by the work of someone you value.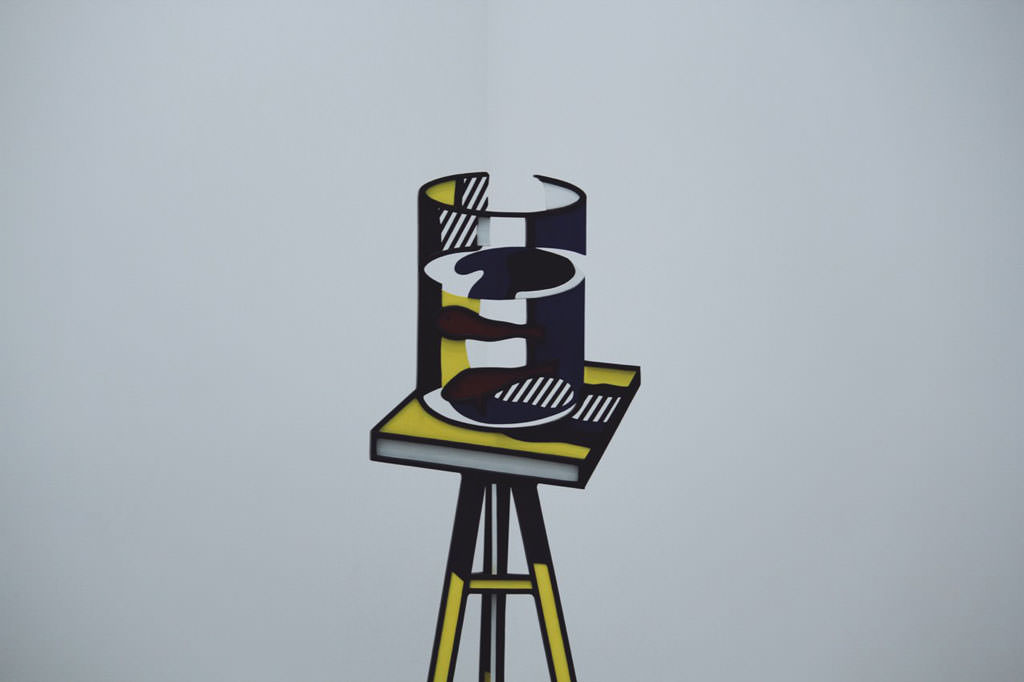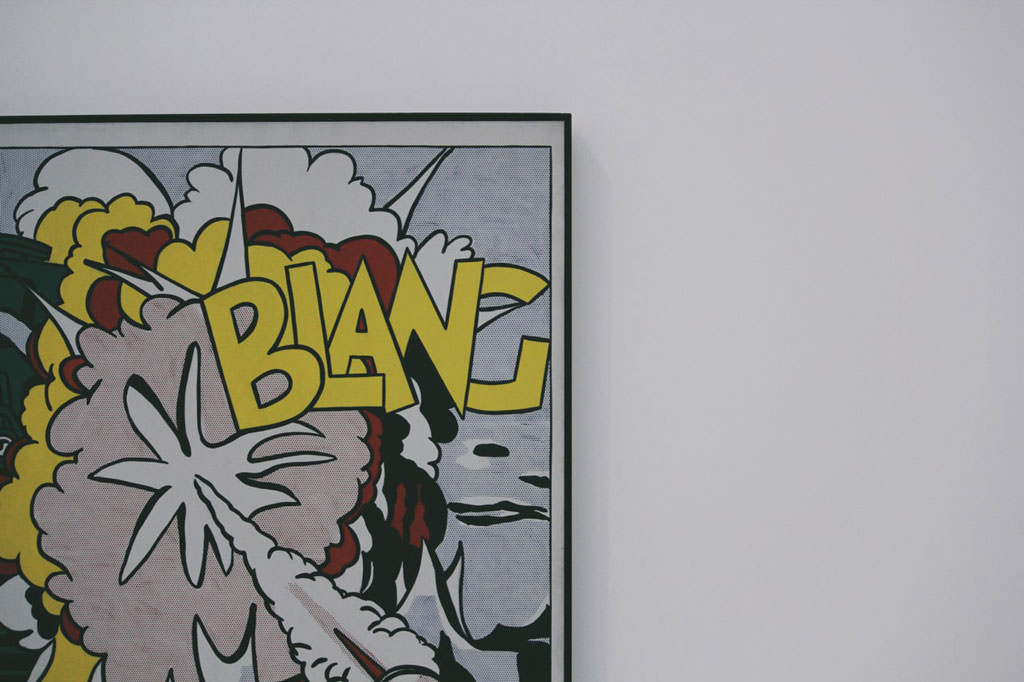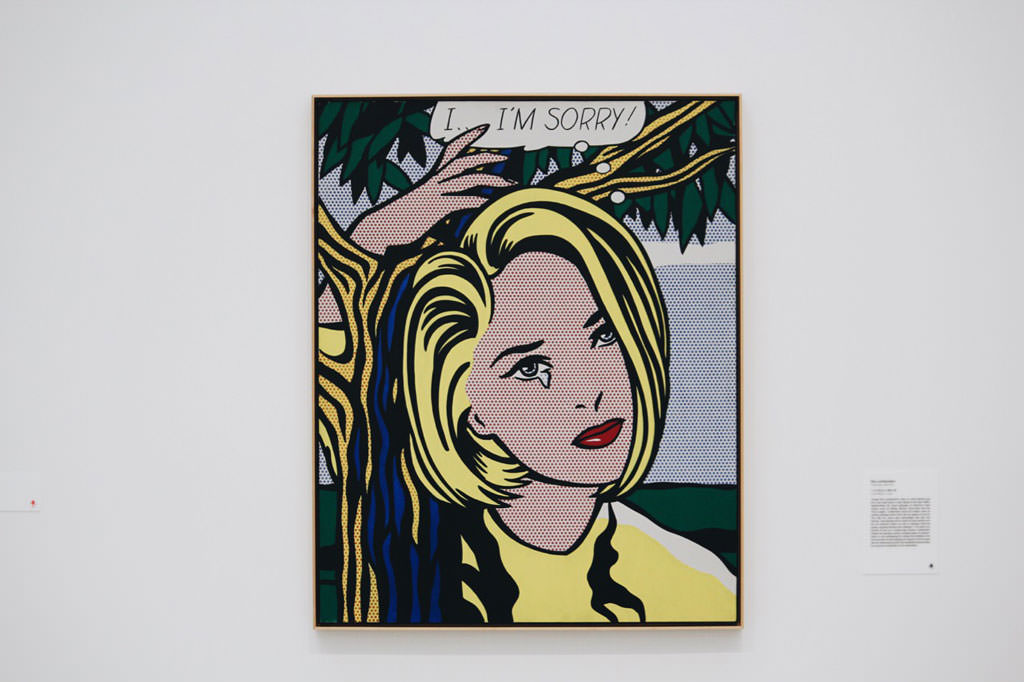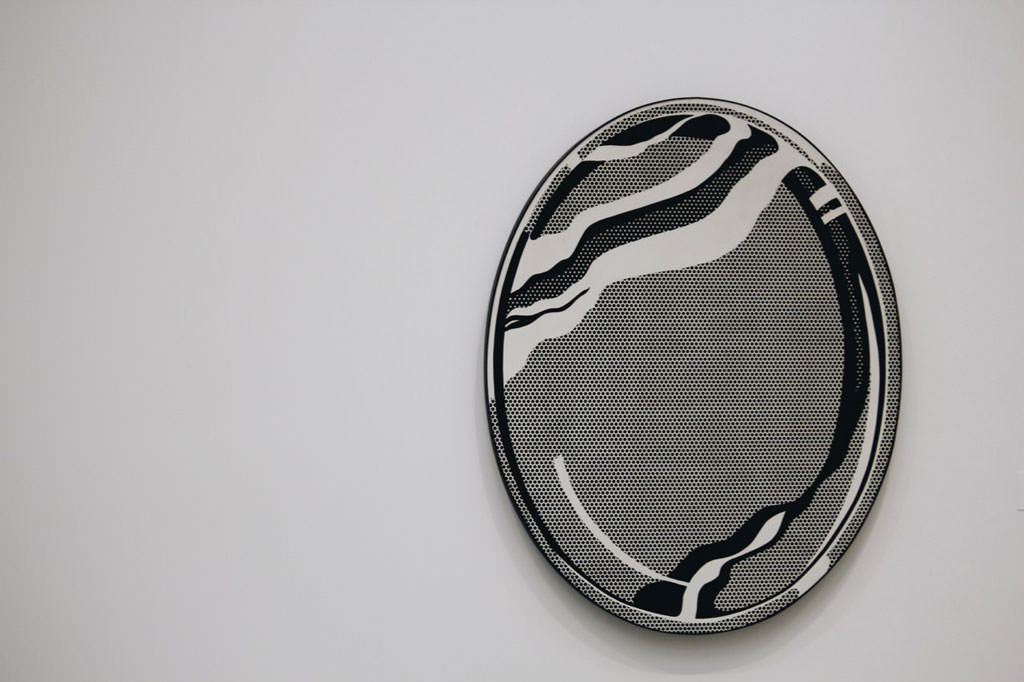 Keith Haring
Red Room, 1988, is monumental in size, transmitting Haring's public, muralist sensibility to canvas. The painting demonstrates the artist's iconic linear shapes, pulsing movement, and hierarchical arrangement. It also references Henri Matisse's famous 1908 painting Red Room. Like Matisse's work, Haring's style and design pervade the life of his figures and the environments they inhabit, and Red Room displays this in a dramatic way. The painting shows a woman at leisure, leaning back and relaxing. The scene, however, is not relaxed or calm, but instead seething with Haring's personal energy and enthusiasm.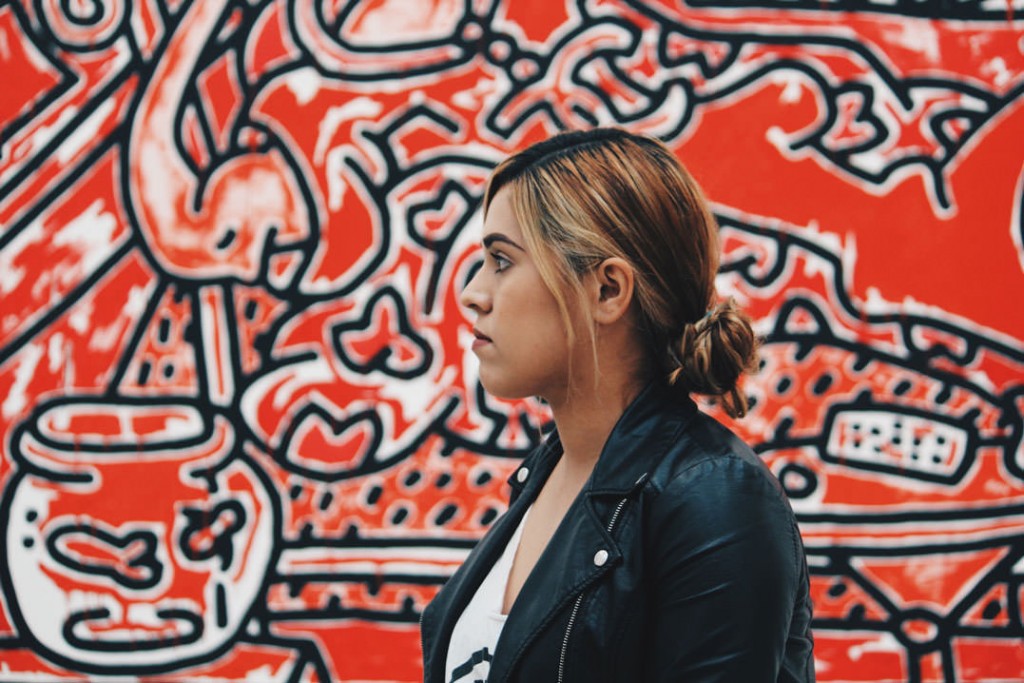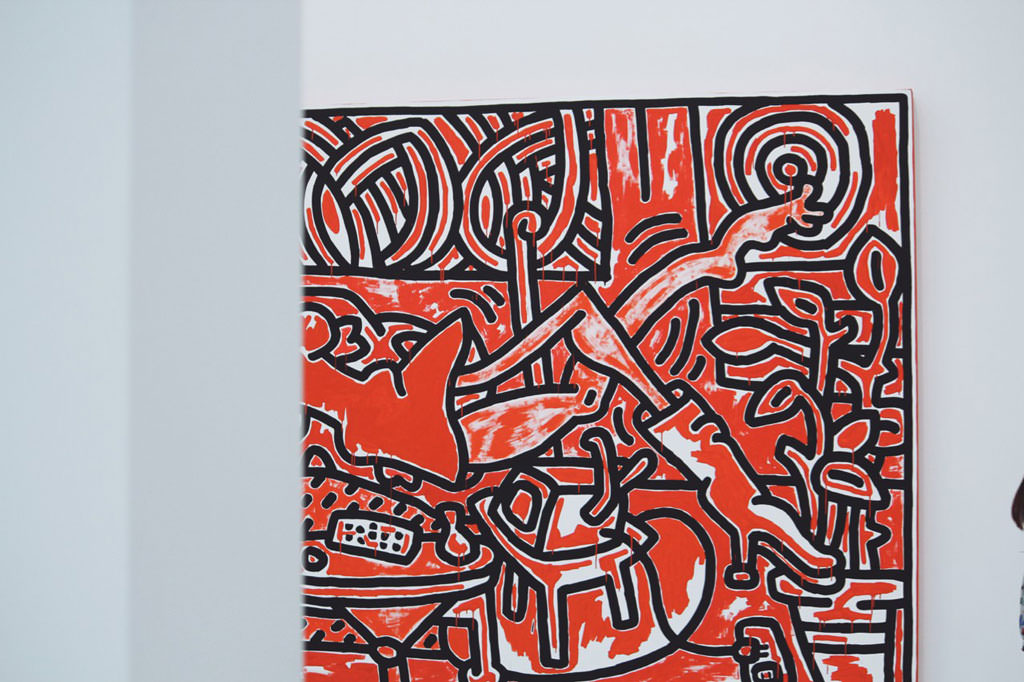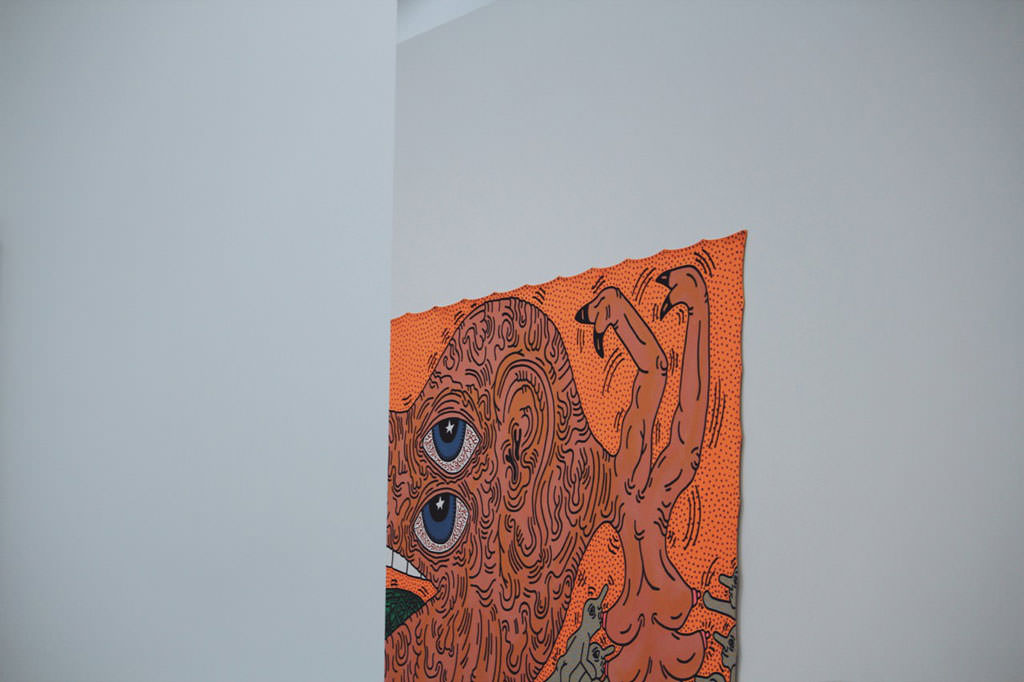 Jeff Koons
The Broad's Koons collection is unrivaled globally and holds representative work from each stage of the artist's diverse and ever-changing career. In its celebration of consumer goods and its questioning of the notion of "good taste," Koons's art has been critically received as an ironic comment on the decadence of the 1980s and of capitalist culture. Koons himself, however, posits a less cynical view, citing his relationship to his young son, transcendence, and the eternal resonance of beauty as motivating factors for his art.
In his Banality series, Koons created sculptures of dimensions and details monstrous and absurd. These works, like Michael Jackson and Bubbles, 1988, are both compelling and disturbing in their size and seductive porcelain surfaces. The dead white of Jackson's skin and his glamorous pose with Bubbles in matching clothing invite a chilling range of questions about celebrity and image making.
Celebration, an ongoing Koons series of sixteen paintings and twenty sculptures, rejoices in the rituals and images surrounding birthdays, holidays, and other party occasions. Tulips, 1995–2004, is among the grandest and most technically complex objects in the series, providing a perfect illusion of balloon flowers, constructed of seamless and mirror-polished stainless steel. The work is considered a successor to Koons's inflatable pieces of the late 1970s.
In order to visualize and represent the desire that often accompanies the advertising of consumer products, for Triple Hulk Elvis II, 2007, Koons culled images from his giant collection of photographs and advertisements. The multiple sources were collaged into conceptual schematics and subsequently painted in a super-realistic, glossy fashion. While often concealed and veiled by toys and lush color, Koons takes Elvis Presley as his primary inspiration.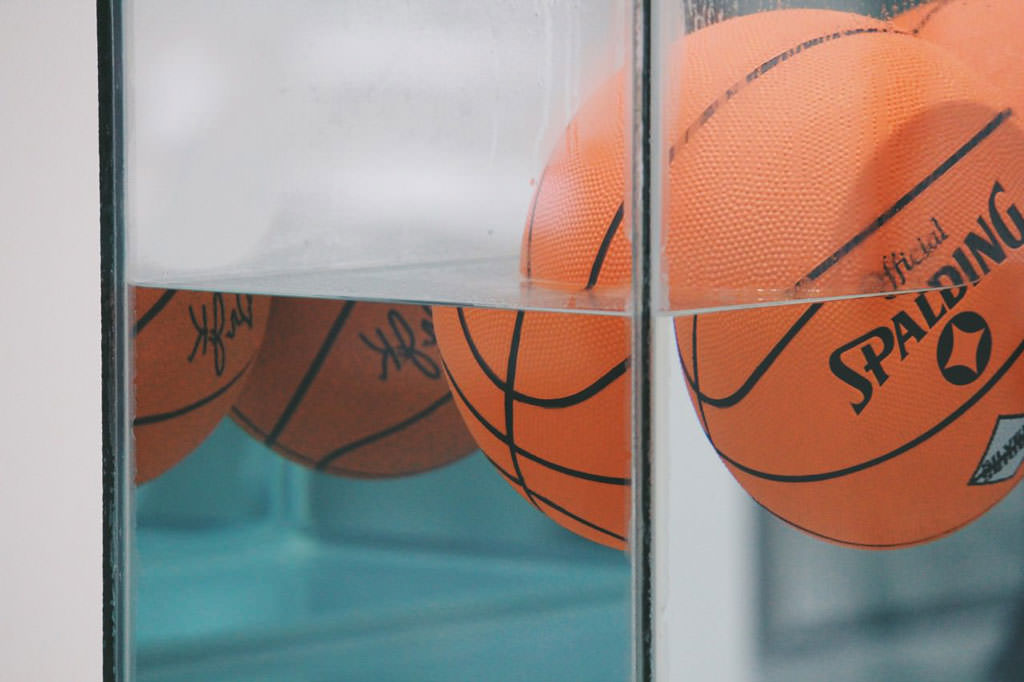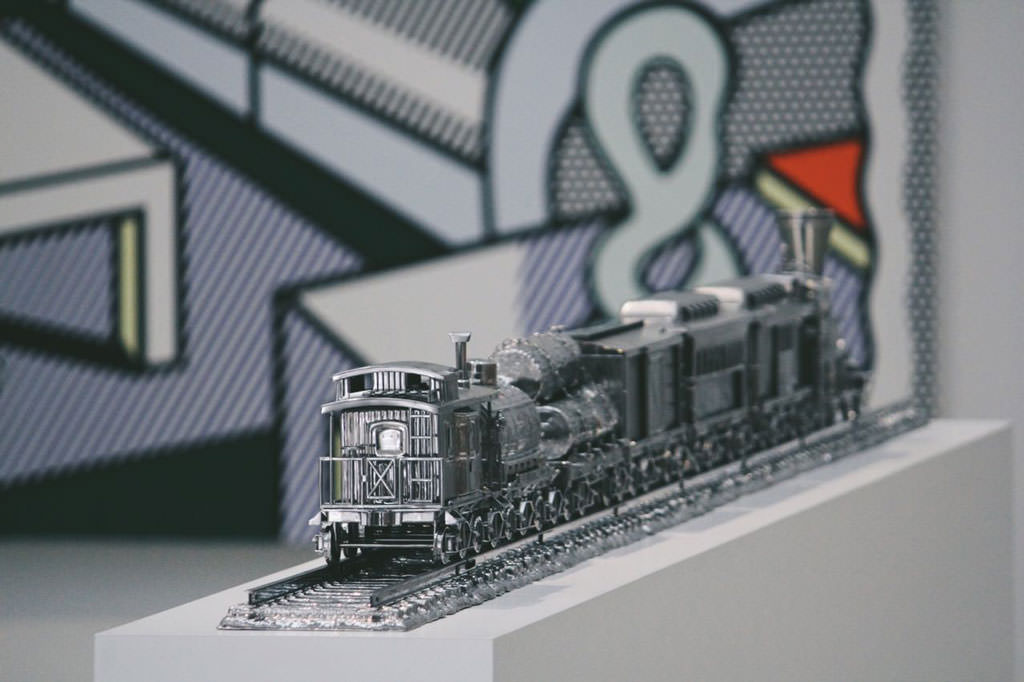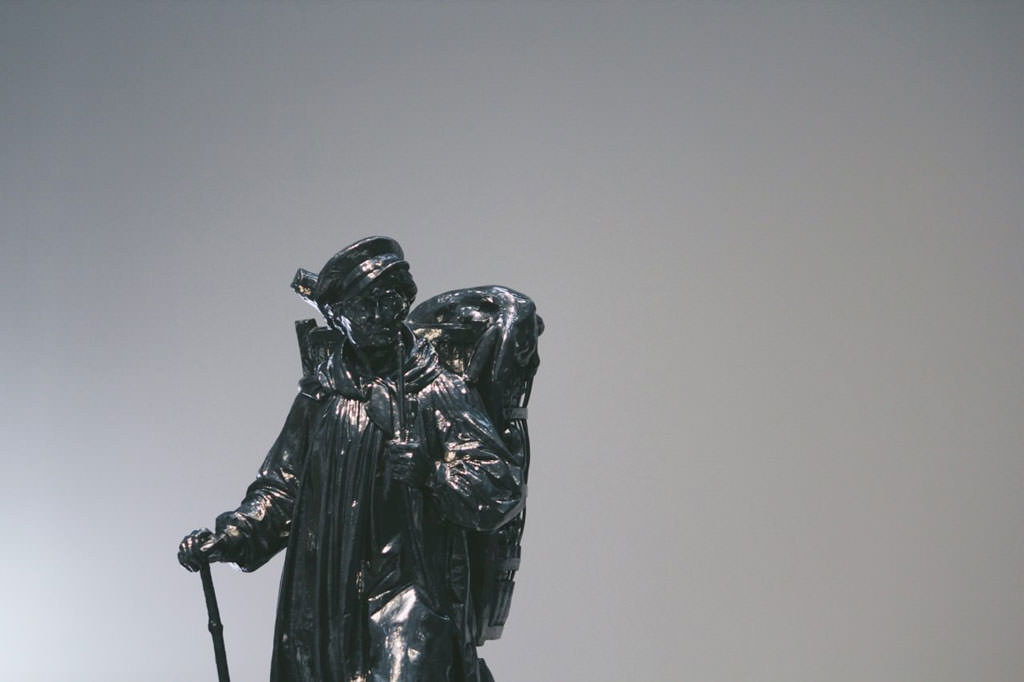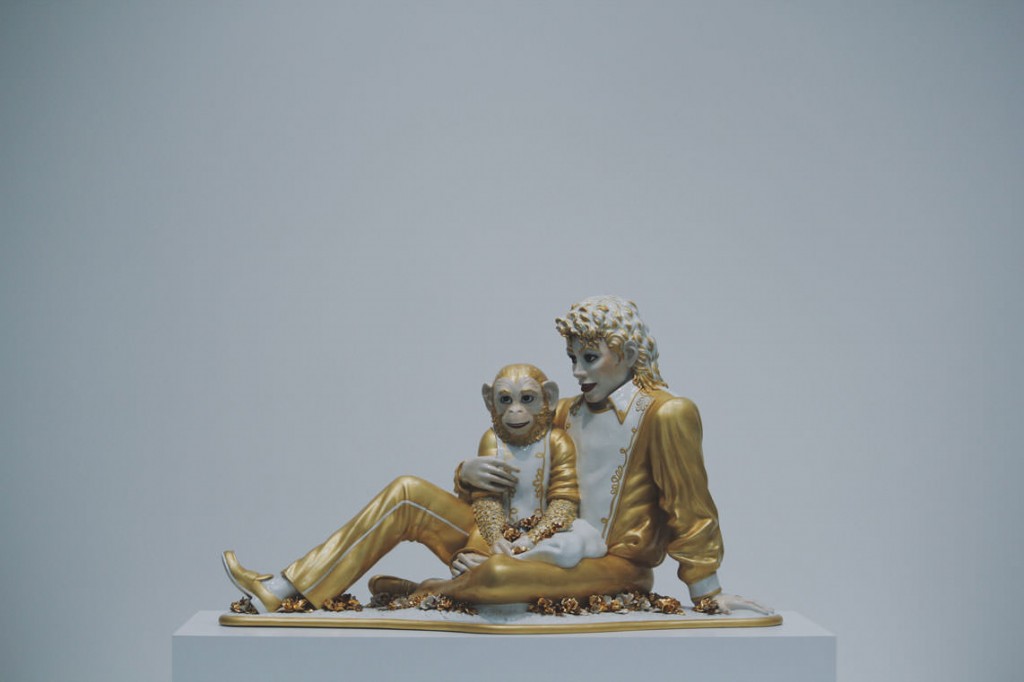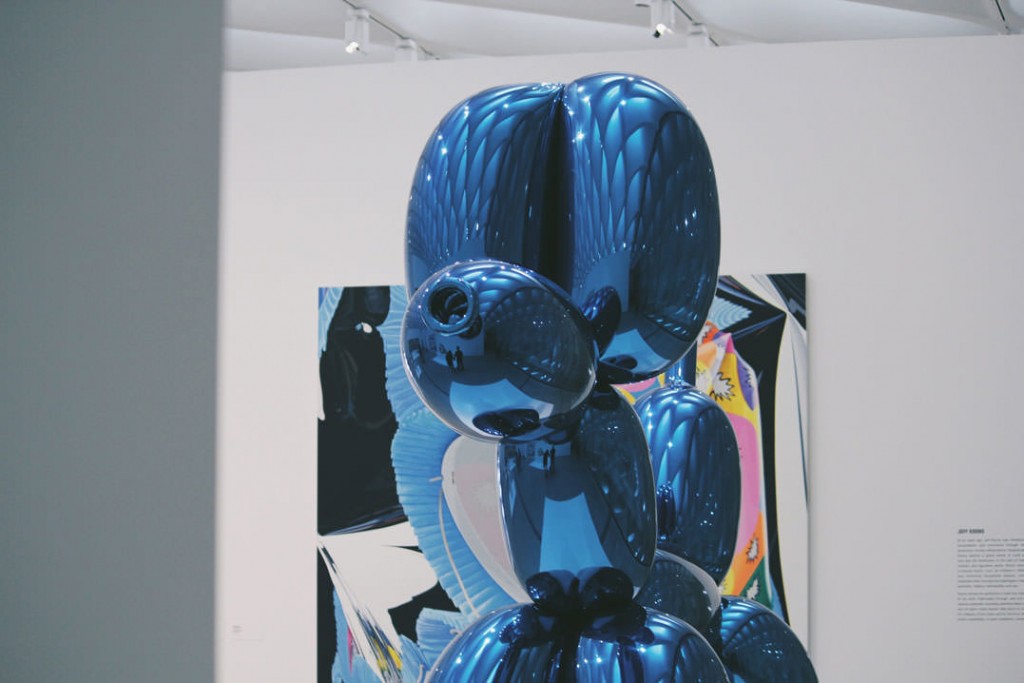 Andreas Gurkst
Andreas Gursky is perhaps the best-known member of a loose association of German artists under the tutelage of the conceptual photographers Bernd and Hilla Becher. Gursky's photos feature scenes involving enormous amounts of information. Subtly enhancing and adjusting the structure of the overwhelming visual settings, Gursky allows viewers to assimilate and consume more than we are usually able with our eyes alone. His images are symbols of both contemporary life and the classical need for order.
Gursky began digitally manipulating his prints as new photographic technologies were invented. Some technologies, including a framing system to hold large, face-mounted photographs attached to Plexiglass, Gursky even helped develop. Contained in such a frame, 99 Cent, 1999, is one of Gursky's most iconic works and a clear example of his alteration of images for a totalizing effect. Modifications like the arrangement of the store's product aisles and the addition of a mirrored roof flatten the image and emphasize an imposed formalist structure. The viewer must accept the (unknown) inauthentic qualities of the scene within a seemingly objective recording of our world.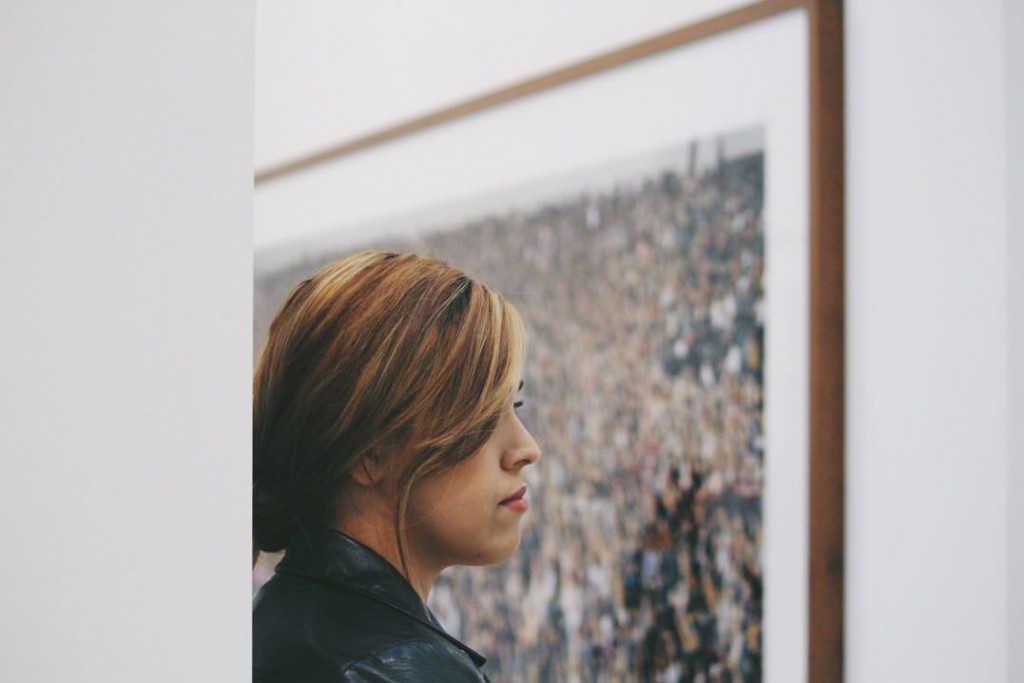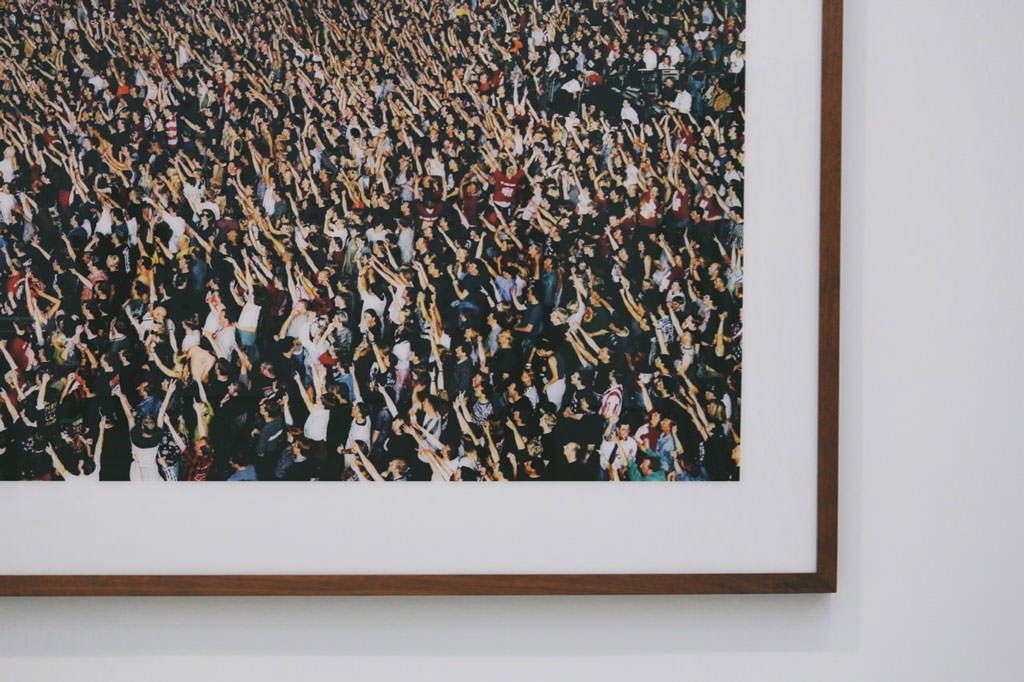 Jean-Michel Basquiat
Many of Basquiat's paintings are in some way autobiographical and Untitled is largely considered a form of self-portraiture. The skull here exists somewhere between life and death. The eyes are listless, the face is sunken in, and the head looks lobotomized and subdued. Yet, there are wild colors and spirited marks that suggest a surfeit of internal activity. Developing his own personal iconography, in this early work, Basquiat both alludes to modernist appropriation of African masks and employs the mask as a means of exploring identity. Basquiat labored over this painting for months—evident in the worked surface and imagery—while most of his pieces were completed with bursts of energy over a few days. Presented at his debut solo gallery exhibition in New York City, the intensity of the painting may also represent Basquiat's anxieties surrounding the pressures of becoming a commercially successful artist.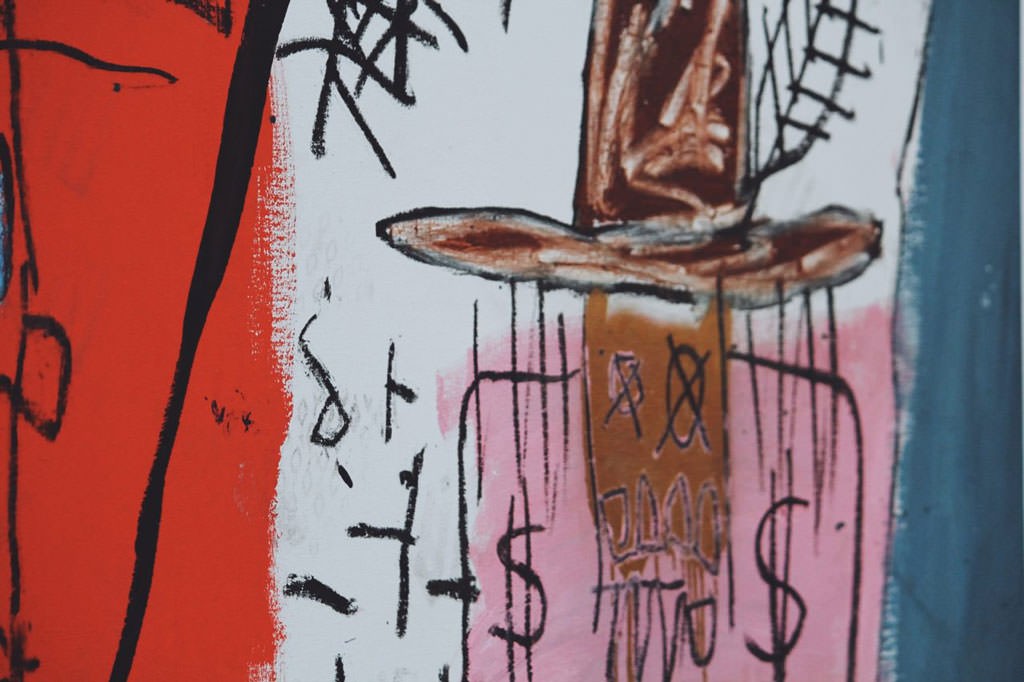 Glenn Ligon
Glenn Ligon's childhood love of literature evolved into a fascination with the political and social uses of language, which informs much of his current work. Ligon's paintings and prints give weight and force to the written word as they contemplate issues about the formation and perception of identity and race. Ligon is perhaps best known for paintings that feature carefully selected phrases taken from literary sources such as Gertrude Stein, James Baldwin, Ralph Ellison, Mary Shelley, and Jean Genet. As in White #3, 1993, evocative quotes are hand stenciled onto the canvas or printing plate repeatedly, yielding surfaces comprised of line after line of the chosen words, some legible and others less so.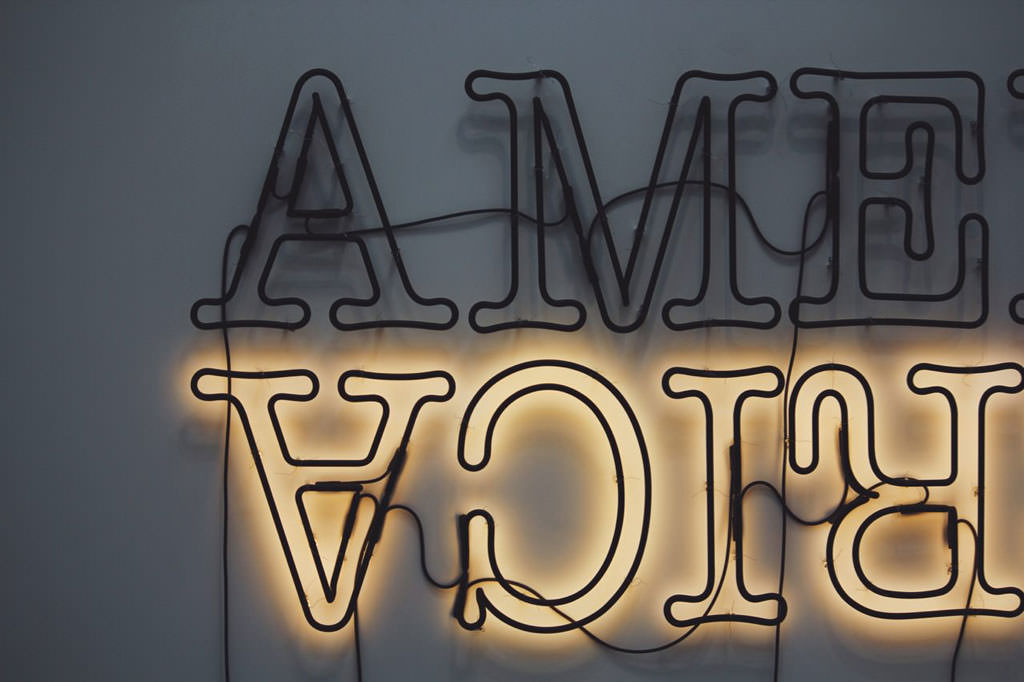 Sherrie Levine
Sherrie Levine is often labeled as part of the pictures generation. Coined by critic Douglas Crimp in 1977, the title defined how the concerns of photography fed into and informed painting and sculpture. Levine's work was central to Crimp's claims, especially her use of editions and copies to undermine long-held beliefs of originality in art. Levine copied famous artworks directly, reprinting photography and remaking sculptures. The pioneer of art appropriation was Marcel Duchamp, whose seminal work Fountain, 1917, a standard urinal put on display in an art exhibition, bluntly demanded to be approved as "art." Fountain (Buddha) is Levine's homage to Duchamp's renowned readymade. Adding to Duchamp's audacious move, Levine turns his gesture back into an "art object" by elevating its materiality and finish. As a feminist artist, Levine remakes works specifically by male artists who commandeered patriarchal dominance in art history.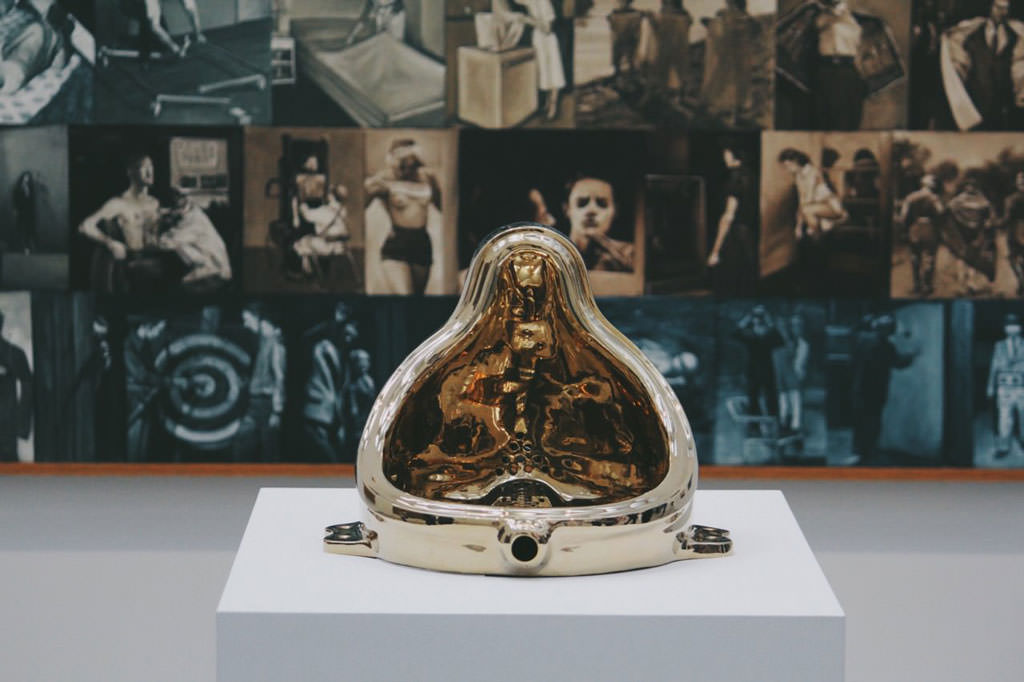 Comments
comments
---