The BLT is a classic for good reason — it never, ever goes out of style and it never, ever fails to satisfy, whether it's for breakfast, lunch, or dinner. When a recipe is this simple, every single component needs to be perfect — from the crisp, iceberg lettuce (don't even think about switching that out for anything else) to the juicy ripe tomato and every layer in-between. And our incomparable glue of choice? Sir Kensington's Avocado Oil Mayonnaise —where a subtle hint of lime juice is added for a citrusy pop and that avocado oil ensures a supremely smooth finish.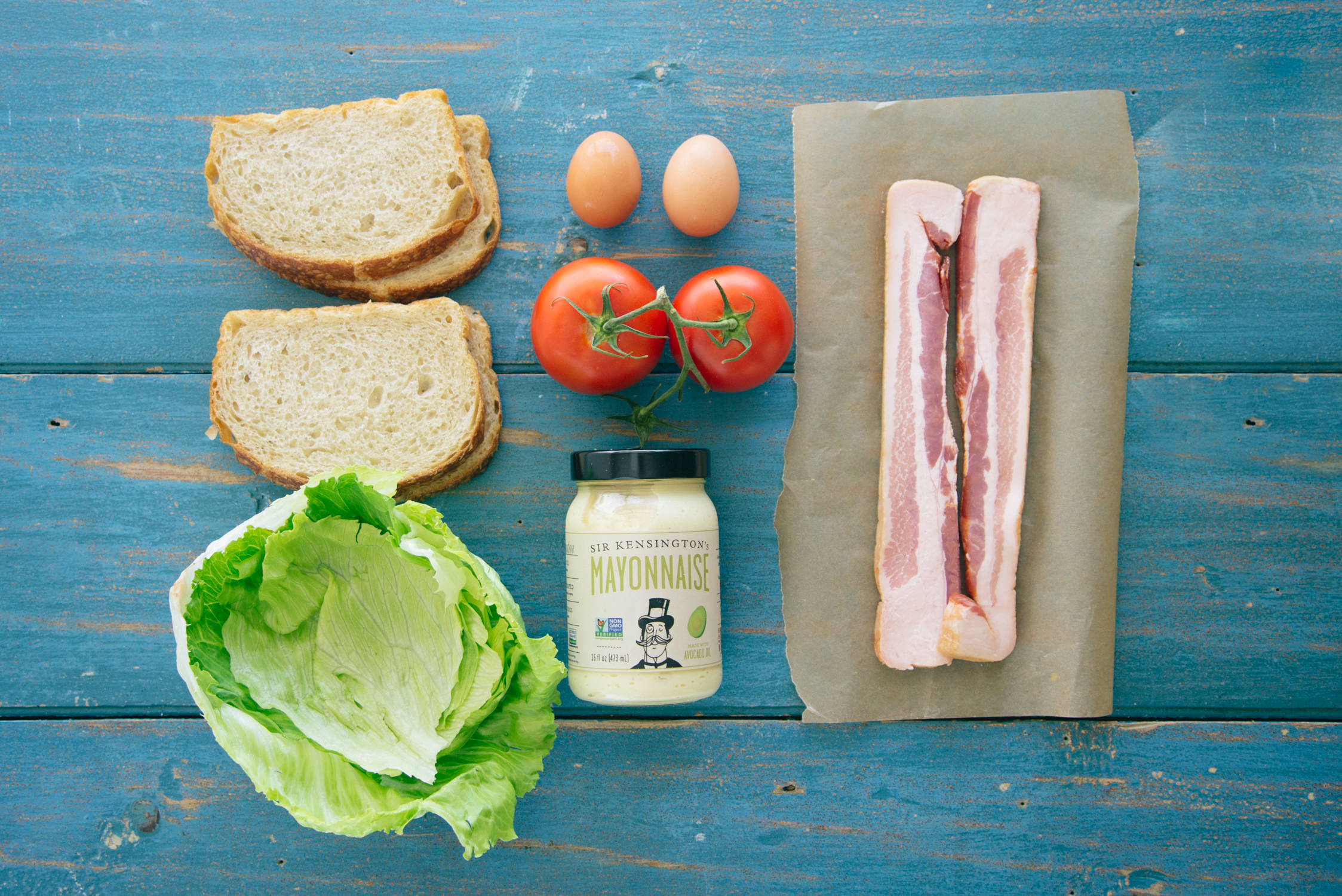 INGREDIENTS
• Butter
• 2 eggs
• Salt and pepper, to taste
• 4 slices country bread, toasted
• Sir Kensington Avocado Oil Mayonnaise
• 1/2 head of iceberg letuce
• 1 or 2 ripe tomatoes
• 6-8 slices of cooked bacon
INSTRUCTIONS
1. Add a pat of butter to a large nonstick pan over medium heat. Gently crack the eggs into the pan and cook until desired doneness. Season with salt and pepper.
2. Spread both sides of the bread with Sir Kensington Avocado Oil Mayonnaise.
3. Layer on the lettuce, tomato (season with a sprinkle of salt and pepper), fried egg, and bacon. Top with other slice of bread.
4. Cut sandwiches in half and enjoy!
Comments
comments
---