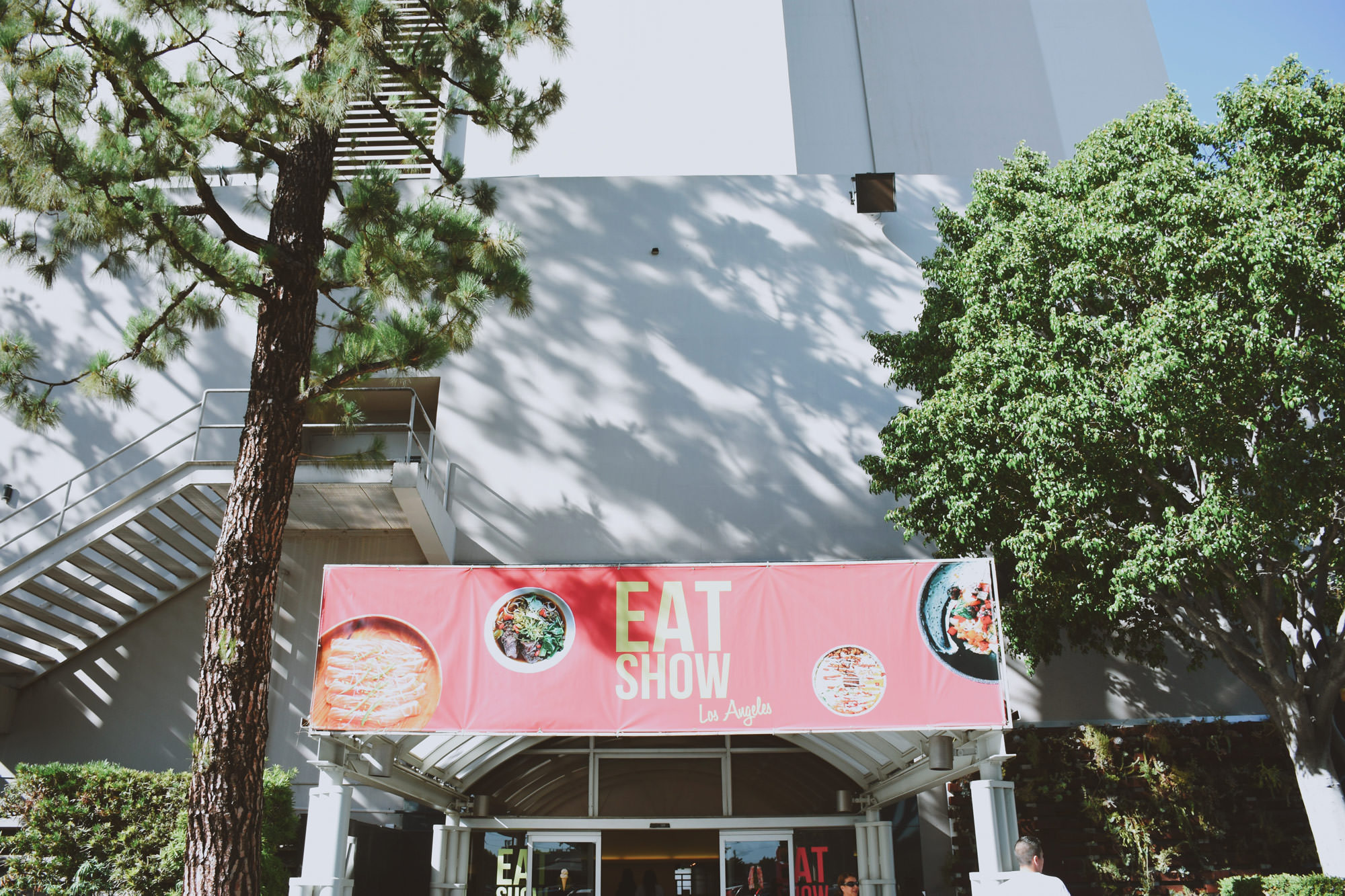 The Eat Show wrapped up its second successful event a little over a week ago behind founder and curator, Miles Canares — and we loved it. While it was our first year attending the event, it certainly won't be the last. It was a carefully planned out, and well organized event you couldn't tell if it was its second year or tenth. Tickets were limited to 1500 per session (lunch & dinner) eliminating overcrowding, and long lines. Hosting over 50 of LA's most influential restaurants it was one not to miss.
We choose the dinner session cause we figured after, we can go home and fall into a food coma. This is precisely what happened, after visiting each booth one by one. When you check-in (scan tickets) you are given an Eat Show pass which shows a layout of the event and all the vendors. Each vendor is assigned a booth number, and you enter each booth line (once) then checked off. Yeah, seems like is sucks right — just once? But its actually a fair way to keep lines moving, and allows everyone in attendance to at least try every vendor. That worked out pretty well, considering I really couldn't have seconds even if I tried.
Aside from the food, there were plenty of other vendors and sponsors hooking up the crowd with drinks & snacks. Oh, and lets not forget the open bar from Jim Bean. Several brewers were also on hand to partake in the open bar, so we got to taste a handful of great lagers & IPA's. The event also dished out some fine tunes as they had DJ's spinning and providing the vibes. But all that aside, we can say we had some really great food from some of the up and coming restaurants in Los Angeles. Check out our favorite dishes below, and watch the recap video provided by The Eat Show's YouTube.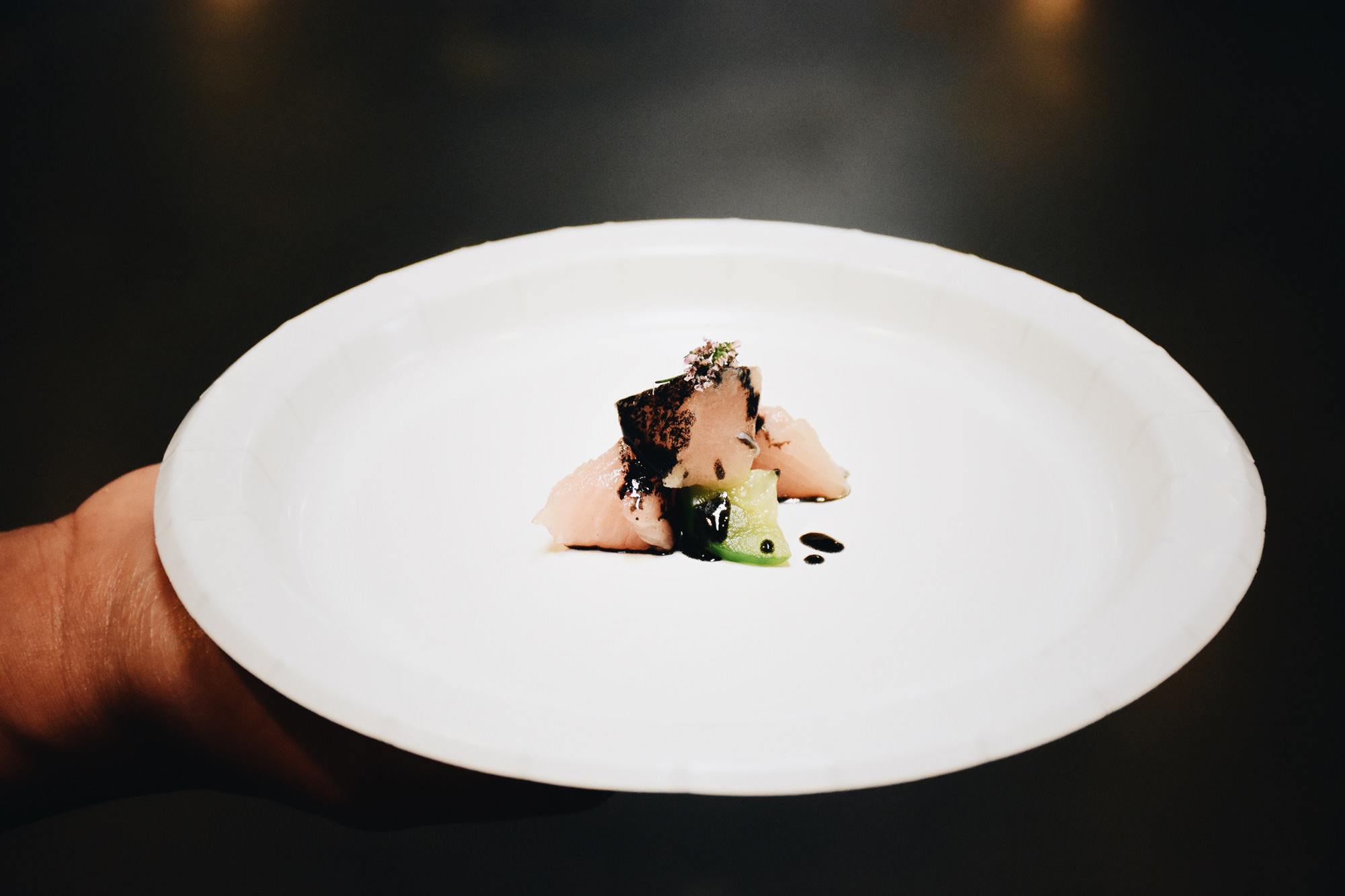 One of our absolute favorite dishes served at the show from Kato — a restaurant serving seafood based on influences from California, Taiwan, and Japan. Their Hamachi dish is absolutely insane — beautiful presentation, great mixture of fresh greens, & fresh hamachi drizzled in a charred scallion sauce. If your mouth just watered, please do yourself a favor and make reservations to visit Kato here.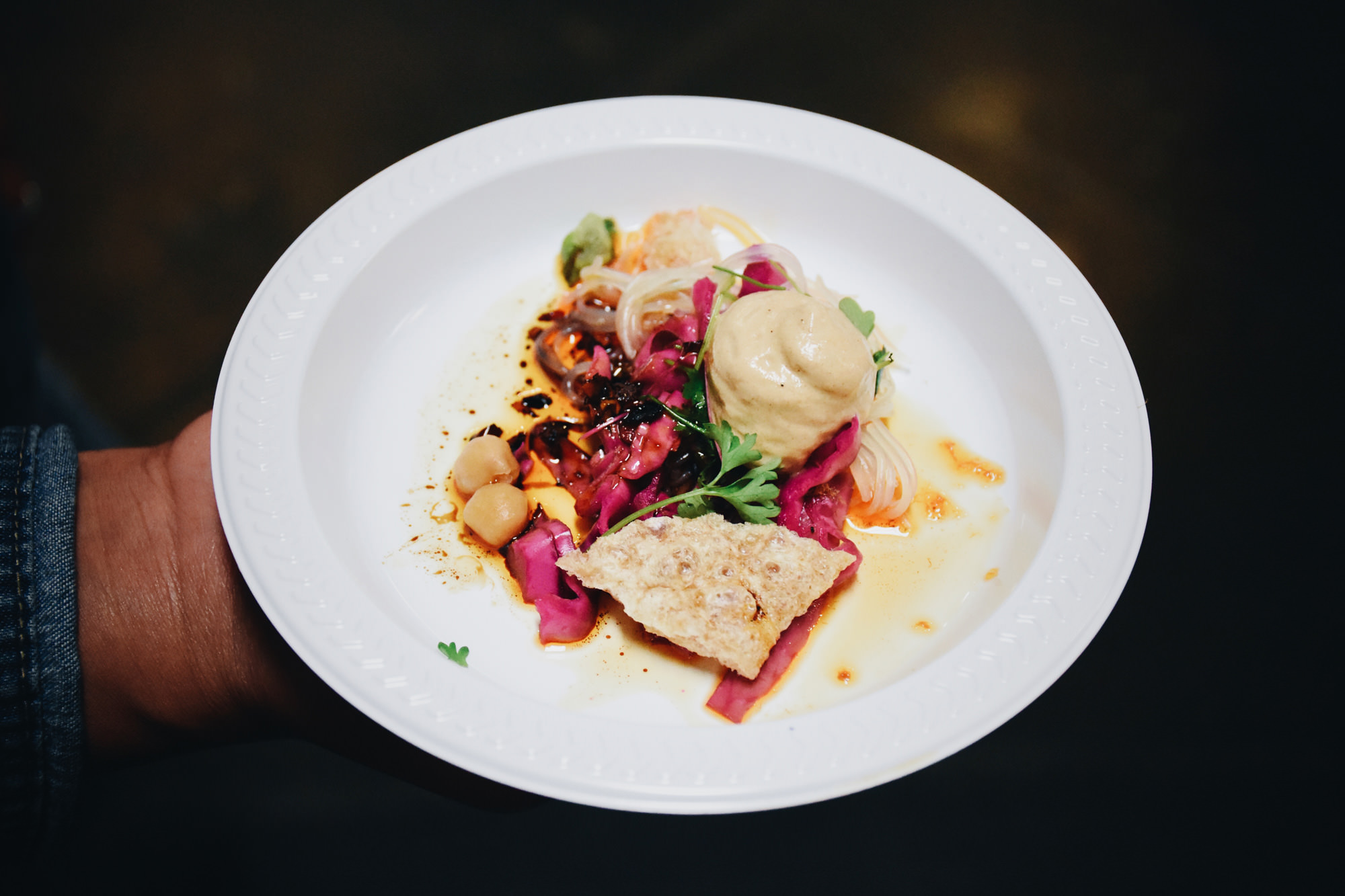 Chinese Laundry is a restaurant concept that brings delicious re-imagined Chinese classics to the streets of Los Angeles. More notably, they've been serving out plates at Smorgasburg as well as rolling throughout the city in their truck. The menu boasts items like Grandma's Hong Shao Pork Belly, Mapo Tofu Bowl, soup noodles (winter only), and cold noodles (summer only). Their cold noodles will automatically be your go-to all Summer, offering roughly 3 different options.
The Otium has quietly impressed since it's opening in 2015. Sure, they had a few hiccups, but none of which haven't been overcome. The restaurant served Hiramasa with yuzu, smoked tangerine, chicharron, chili curls, scallions. Easily one of the best bites of the show. So good I had it twice, don't ask how. A little bit of everything in texture and flavors — overall, fresh and lite. If you want the whole experience we recommend a date to The Broad followed by lunch/dinner at The Otium which sit right next to each other.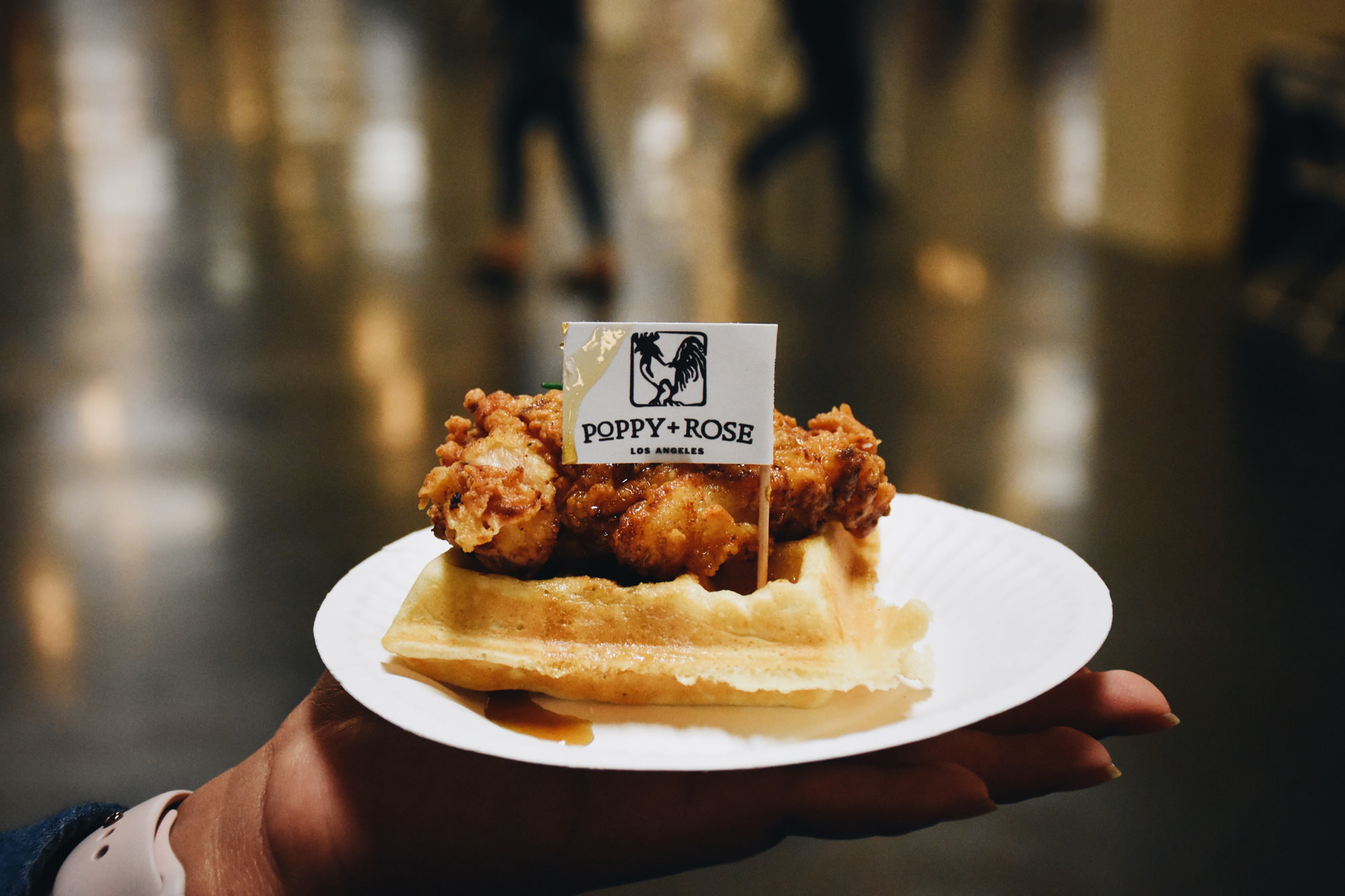 Finally, a brunch favorite that is hard for anyone not to like. Poppy + Rose is one of Los Angeles' essential brunch spots. Mainly due to the insanely delicious chicken & waffles. Fresh waffle batter, tender crispy chicken, I can't stress enough just how good it was. Knowing we still had  about 40 more vendors to try, I still ate the whole plate. Seriously, even when I knew I shouldn't have.
Comments
comments
---