We're not sure if it's the cold that's gotten to us, but we could swear that sprig of rosemary looks more like a palm frond than an herb. This aptly-named cocktail is full of bright flavors, which is a perfect libation this time of year, when we're just about done with layering, shivering, and everything else that comes with Winter. Sweet and tangy mandarins are a welcome addition, and The Spanish Tin Salud Spicy Cocktail Saltoffers even more heat in the form of nora chilies. While we can't shake the cold just yet, this definitely helps us shake the mindset.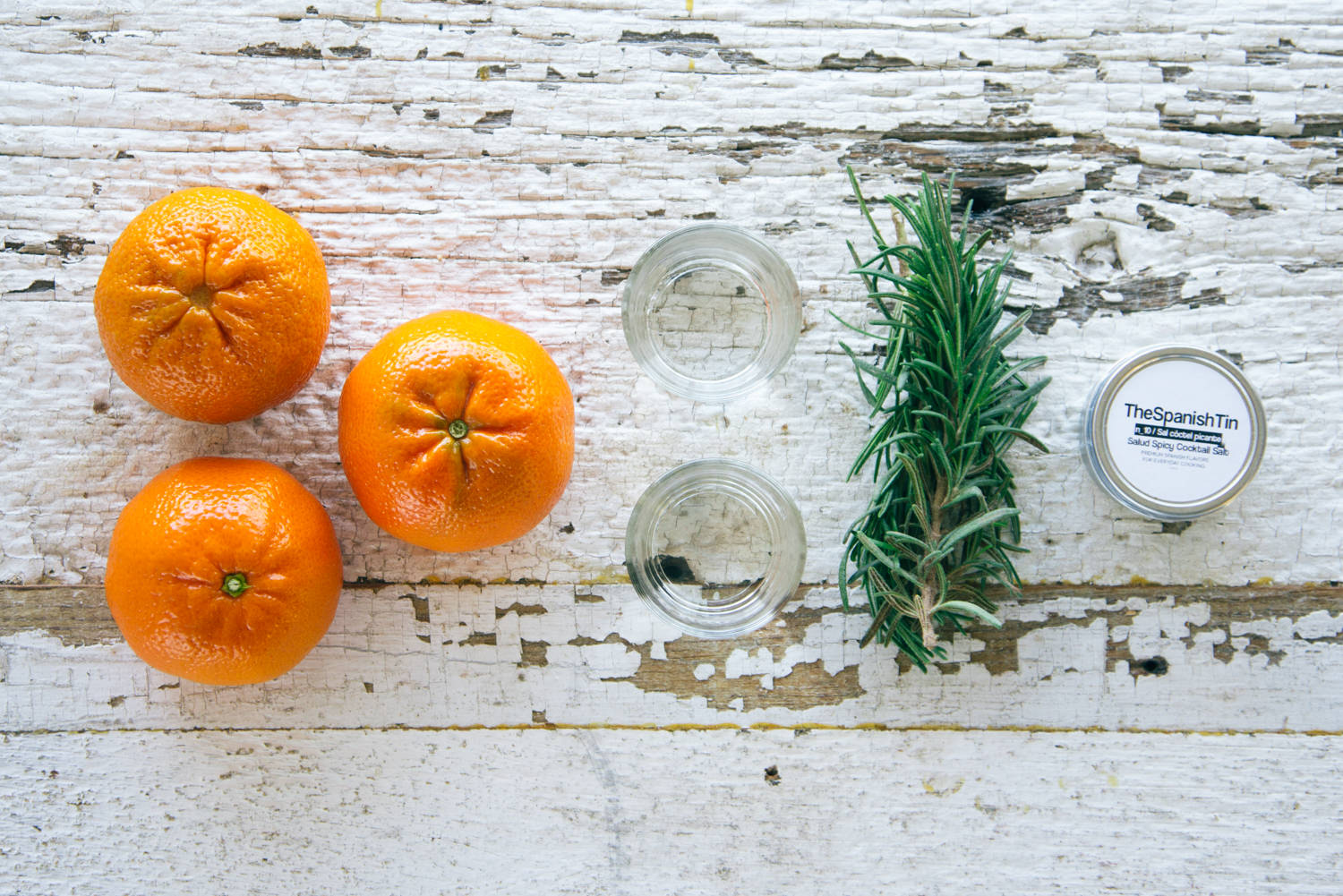 DIRECTIONS
In a shaker, add ice, mandarin juice, triple sec, and tequila. Shake.
Sprinkle The Spanish Tin Salud Spicy Cocktail Salt onto a plate and run a mandarin wedge around the rim of your glass.
Dip the rim of the glass in the salt until fully coated.
Add ice to the glass, then strain the contents of the shaker into it.
Garnish with a mandarin wedge and rosemary sprig, and enjoy!
Comments
comments
---