One of this first things I noticed upon entering this all organic, vegan cafe was the peaceful and calm vibe that just exudes from the staff members and their patrons. Right from that moment I knew this LA eatery would be different than most. Even their seating options seemed to cater to all kinds of moods. Whether it be brunch in the courtyard (surrounded by blackberry vines ready for picking, and a pretty impressive kumquat tree), a formal dinner inside the restaurant, lounge style tapas on the patio or perhaps just drinks and nibbles at the bar.
After opting for a cute spot in the corner of the courtyard, right next to a beautiful water feature I jumped straight into the menu and boy oh boy was it impressive. All of SunCafe's dishes are so well thought out, each item so different from the last. My favorite part about their menu is you don't feel like you're eating stereotypical vegan food. They offer the same kind of dishes you would see at most meat heavy restaurants but with their own healthy, organic and animal free twist. Think tacos with a house made "chorizo" made with sundried tomato, and a mix of nuts and herbs or the chili fries made with smoky tempeh chili with roasted pee wee potatoes topped with a delicious sour cream made from cashews that taste just like the real thing. Now I wouldn't usually opt for a Pizza when dining out but their Famers market Pizza was actually my fav item on the menu. As the title suggests this a mixture of seasonal veges that changes weekly based on whats available at the Farmers Market. This one had a mixture of delicious greens (kale, broccoli, asparagus) complimented with a garlic cashew sauce, topped with lemon zest all on a delicious gluten free crust made with rice flour that was both light and chewy.
Ohh and don't even get me started on the desserts. Pistachio Ice-cream sandwich with a few hidden greens inside? Sounds strange, but trust me on this you're going to want one of these to yourself and quick smart as this item is a special dessert that wont be around forever. SunCafe would definitely be one of those place I would make a special trip to just for their dessert. If you like your chocolate then you have to try the cookie dough "cheesecake" its completely raw, gluten free and has the perfect amount of decadence that won't leave you feeling sluggish or guilty afterwards. Oh and if you're not much of a dessert fan but don't want a case of FOMO then just go straight to their milk and cookies, their chocolate chip cookies are so soft, chewy and some of the best I've had. Vegan or otherwise.
Not hungry? Fear not, even the drinks menu is strong enough to stand on its own. Think kale shakes, kombucha on tap, fruit smoothies, vegetable juices made to order and my fav – the ginger lemon tonic.
Now, as amazing as their menu is, the best thing about SunCafe in my opinion was my experience with the staff members. These people are not just waiters, they're teachers of food. The amount of knowledge and passion the staff have for the food they're serving was so apparent, our waiter not only explained everything to us in detail but was actually excited to do so. The way the staff carry themselves, converse and their overall humbleness made my experience that much more special and will definitely have me coming back for more.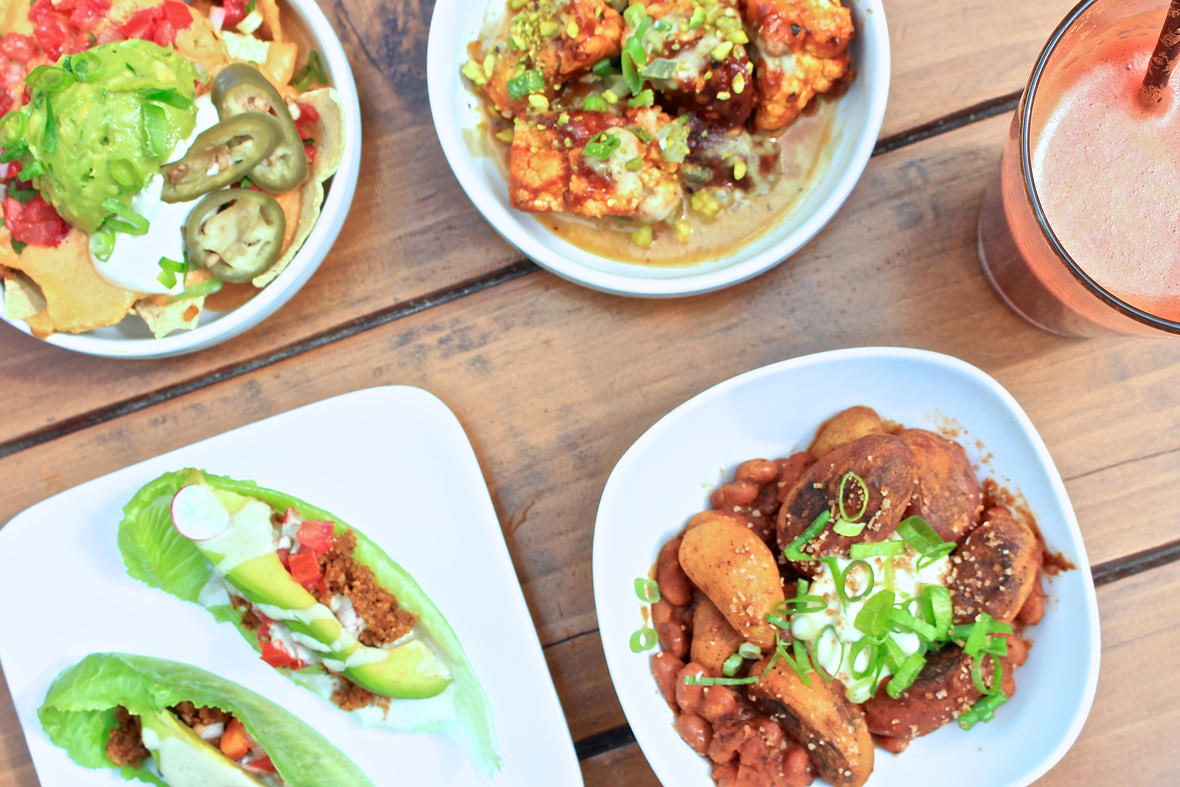 SUN NACHOS, BBQ CAULIFLOWER, CHILI FRIES, LETTUCE LEAF TACOS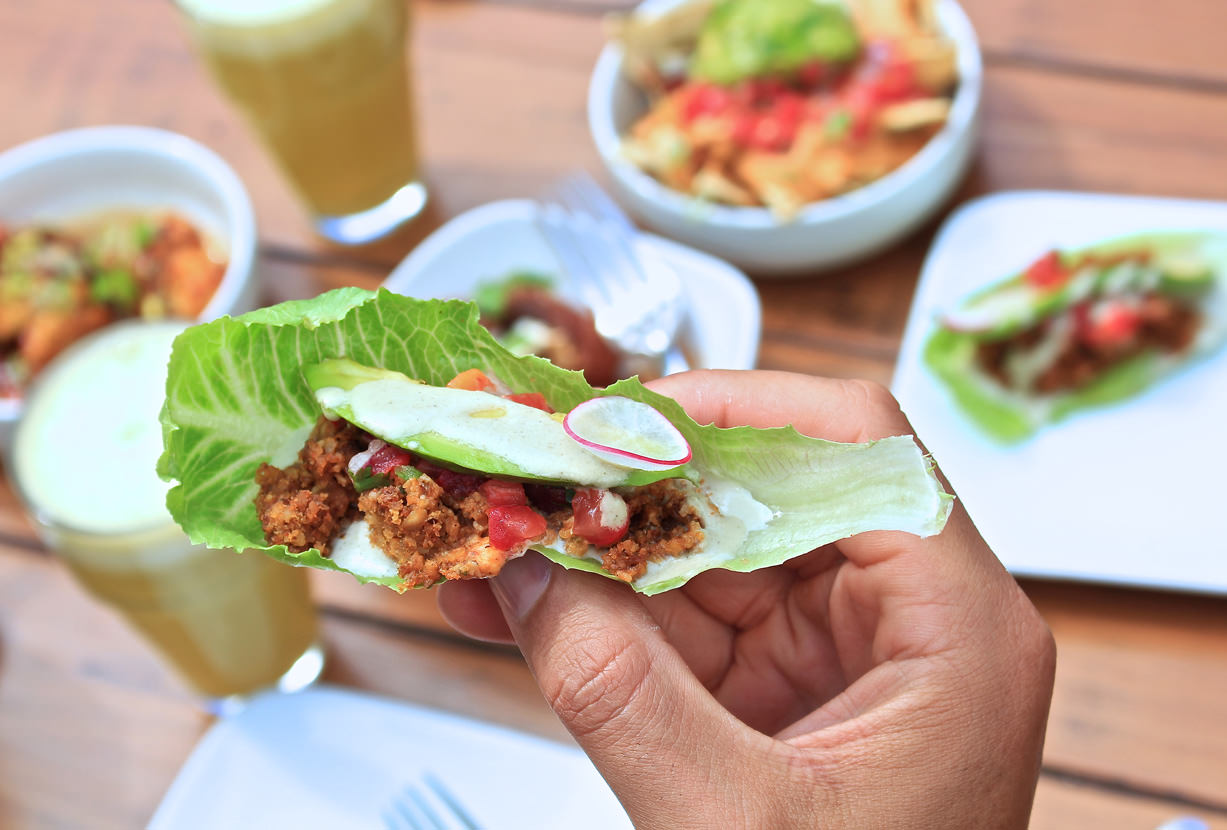 LETTUCE LEAF TACOS – SUNCHORIZO, CASHEW CHEESE, PICO DE GALLO, AVOCADO & BASIL RANCH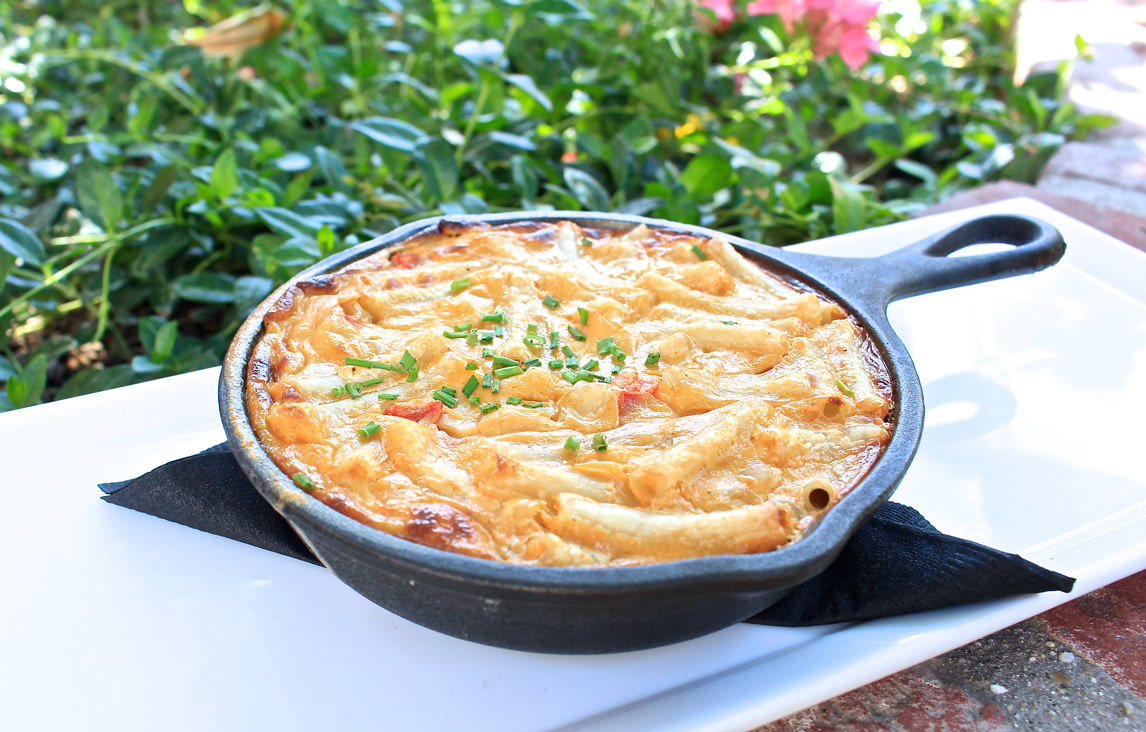 GF MAC & CHEESE – QUINOA PASTA WITH TOMATO & CASHEW MAC SAUCE
FARMERS MARKET PIZZA ON A GLUTEN FREE RICE FLOUR CRUST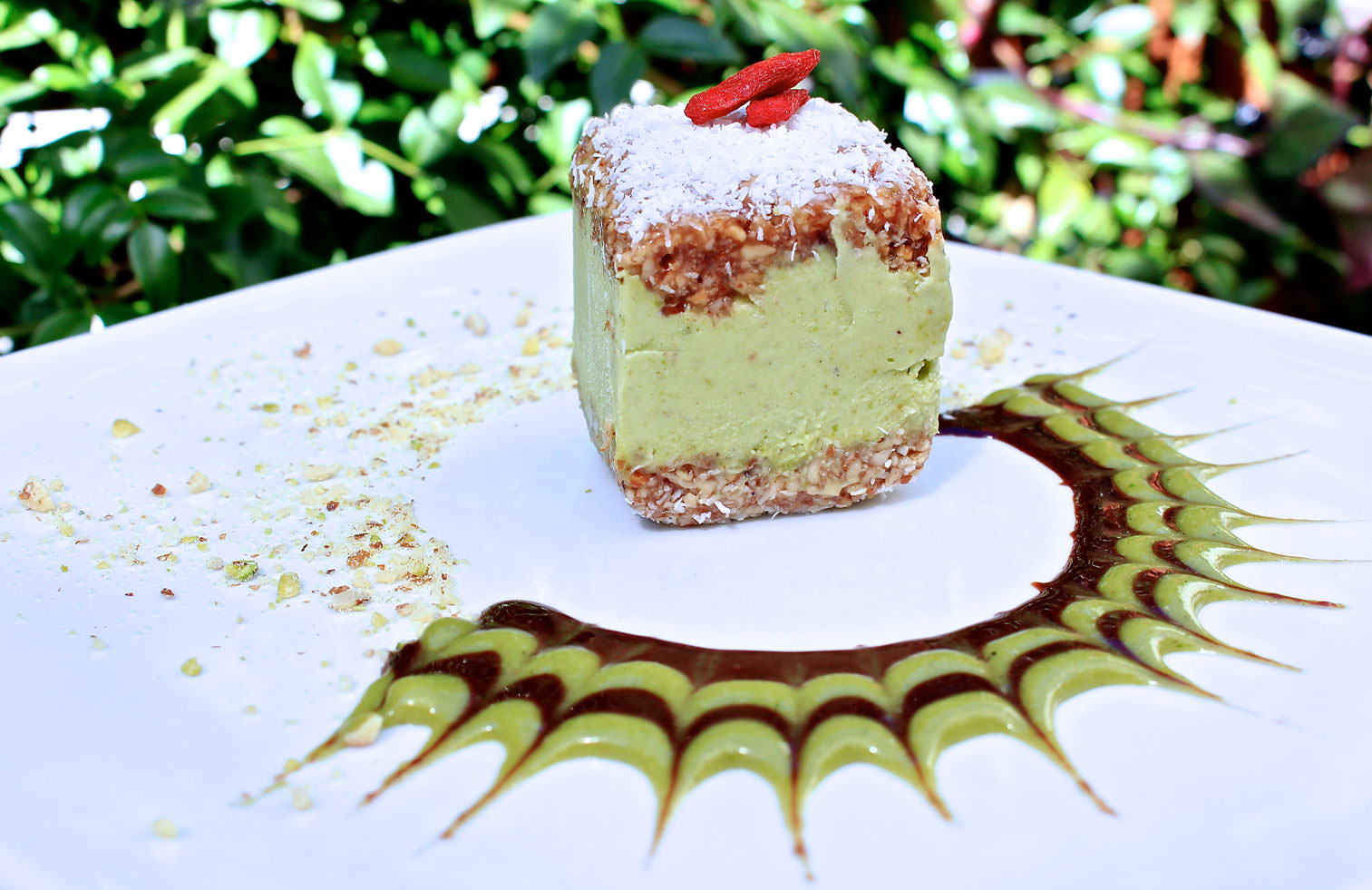 DESSERT SPECIAL – PISTACHIO ICE-CREAM SANDWICH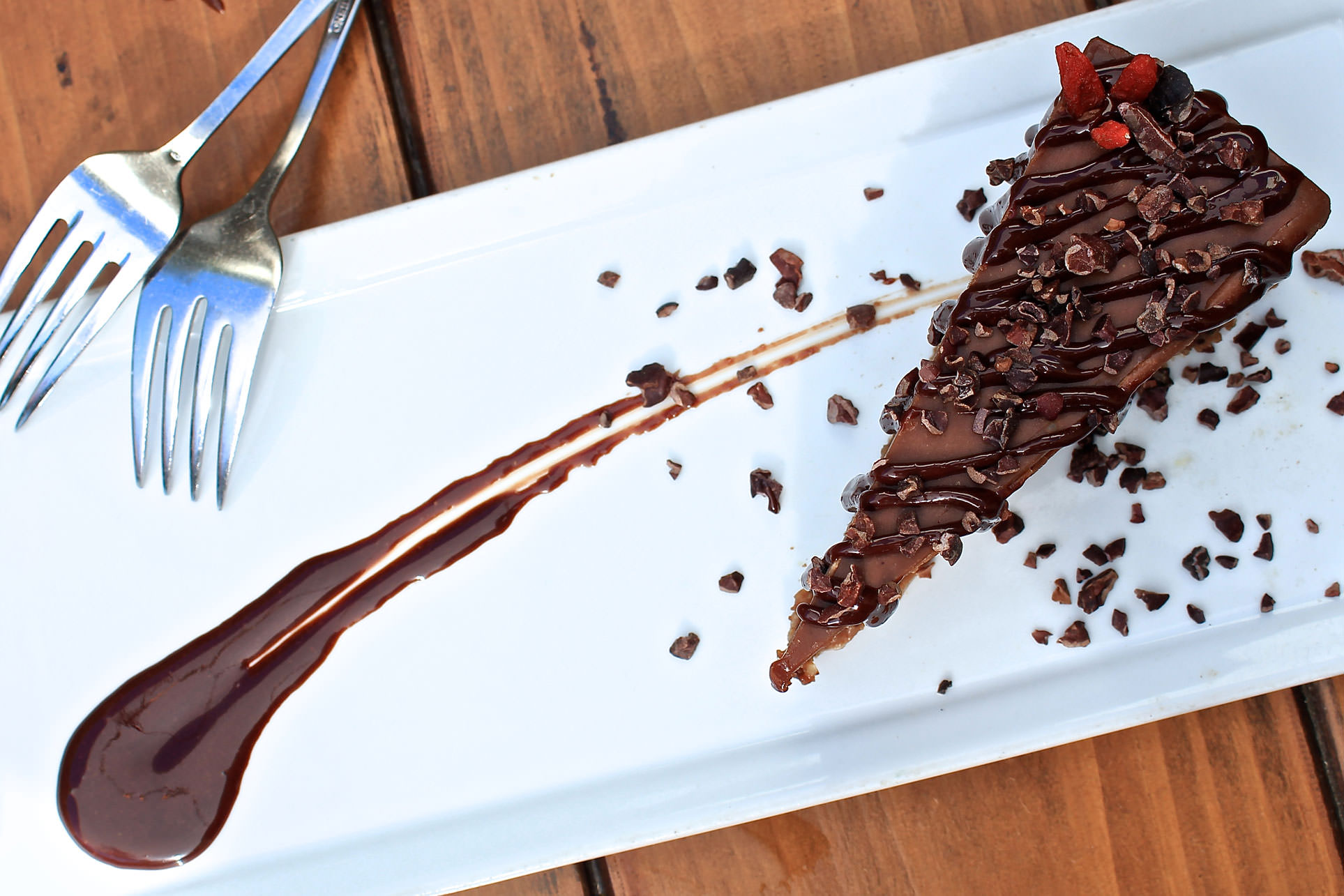 RAW, GF COOKIE DOUGH CHEESECAKE
Comments
comments
---