If you've been to Coachella in the past two years chances are you're already familiar with Sumo Dog. They have arguably been one of the more popular vendors at Coachella every year, and it's shown. Just last month Sumo Dog opened their first brick and mortar down the ever evolving strip of Western Avenue in Koreatown. If you're not familiar — think American hot dogs combined with Japanese toppings like: scallions, wasabi relish, furikake, and plenty more. You also get your choice of Waygu Beef, Pork Sausage, or Vegan dog.
While there are a variety of styles to choose from, my favorite was the Bacon Banh Mi. And yes, it's as glorious as it sounds. Once you've found which dog you like, you can then choose from sides like fries, tots, and even sushi rice tots. Wash that down with a delicious house made lemongrass-lemonade. If you still have room, you can also opt for one of their many dessert choices. Including four different mochi flavors, soy milk soft serve, or the Chocoyaki (Nutella and Condensed Milk).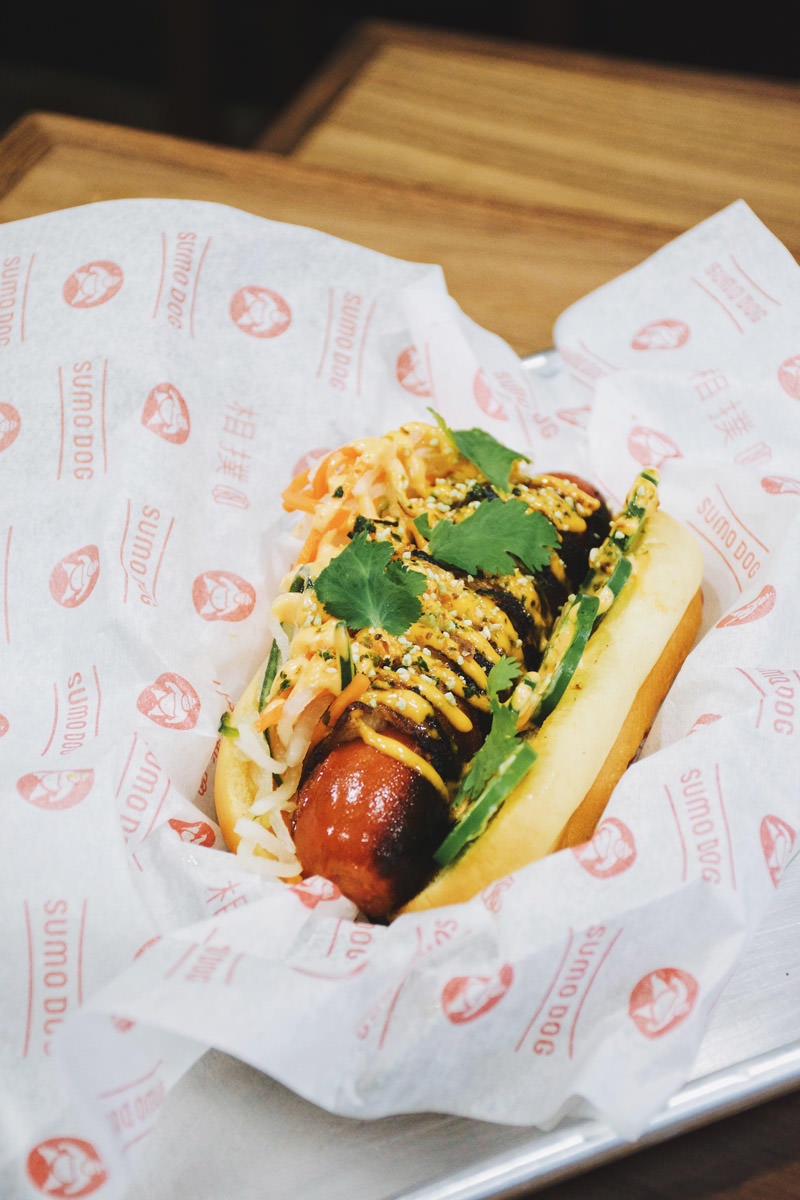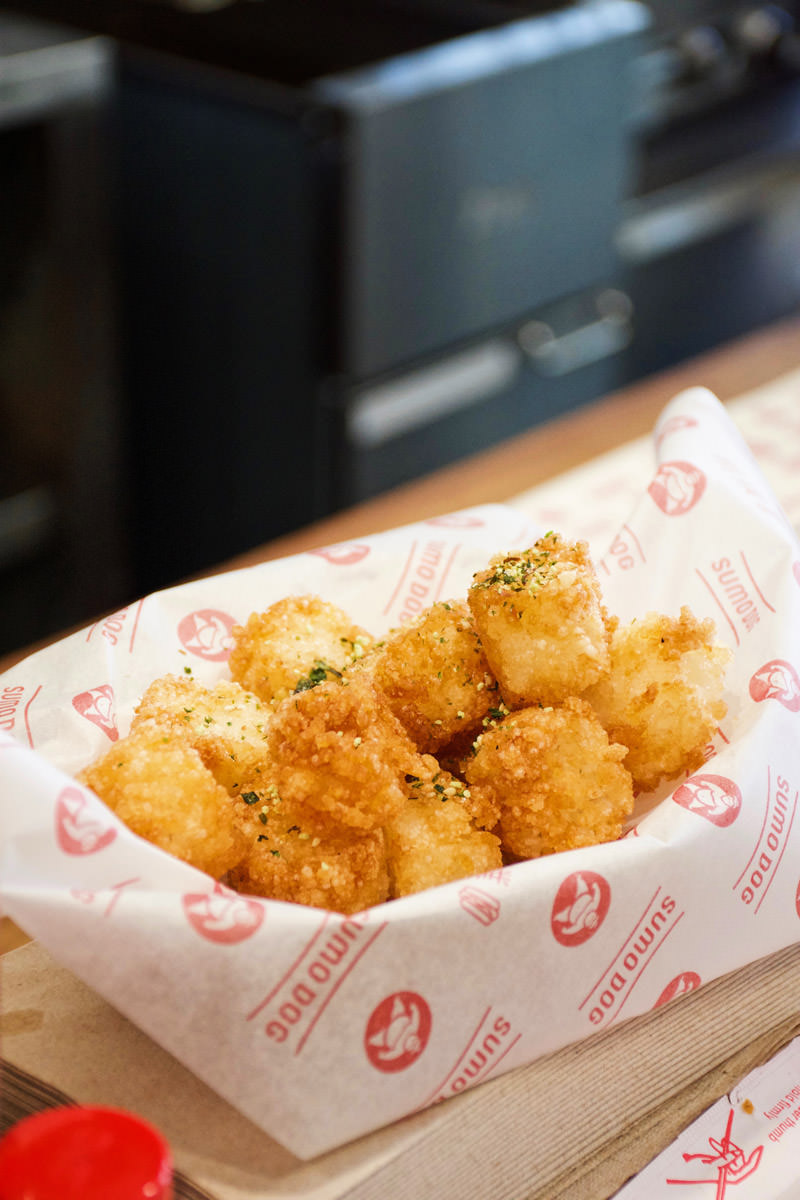 It would be easy for me to sit here and brag about just how good every single one of these hot dogs are, but I won't. As I mentioned earlier, the Bacon Banh Mi was one of my favorites. But the Miso Katsu is one that can easily replace that. It's a panko crusted hot dog, topped with cabbage, miso mustard, tonkatsu sauce, scallions, and mayo. The slaw its self packs a ton of flavor, and once you get that first bite in — it's just a burst of wow-ness. You get a nice crunch from the panko crust that alone is worth the mess. But thats exactly what it is — a beautiful mess. They do give you a knife and fork, but it would be nice to be able to enjoy without getting slaw everywhere.
Other hot dog styles include Chili & Cheese, of course an obvious twist to the traditional chili dog. Spicy miso chili, togarashi cheese sauce, crispy onions, and furikake. Not a bad mix of flavors, but too much heat for me personally. If you wanna go more traditional, they do a beautiful rendition of the Chicago Dog called Sumo Dog. You can also elevate your taste buds, and try their loco moco. Yes, the Hawaiian cuisine loco moco, and it doesn't disappoint. Finally, if you're feeling really hungry — The Godzilla won't spare any room after you're done. It is a foot long all beef dog, spicy pork chili, cheese sauce, spicy mayo, teriyaki sauce, cabbage slaw, furikake, and kizami nori. Very much a monster, not only in size, but also in taste.
Overall, the quality of ingredients and the preparation is what makes Sumo Dog stand out. They don't take shortcuts when it comes to prep, and they do everything almost to perfection. Doing this is key to having a consistent experience when you visit Sumo Dog. It's also one of their top priorities. Hours run from 11:30am to 10pm weekdays, and until 2am Friday & Saturday's. You can sit inside, or you can order from their window outside.
VISIT
—
516 S. WESTERN AVE.
LOS ANGELES, CA
Comments
comments
---