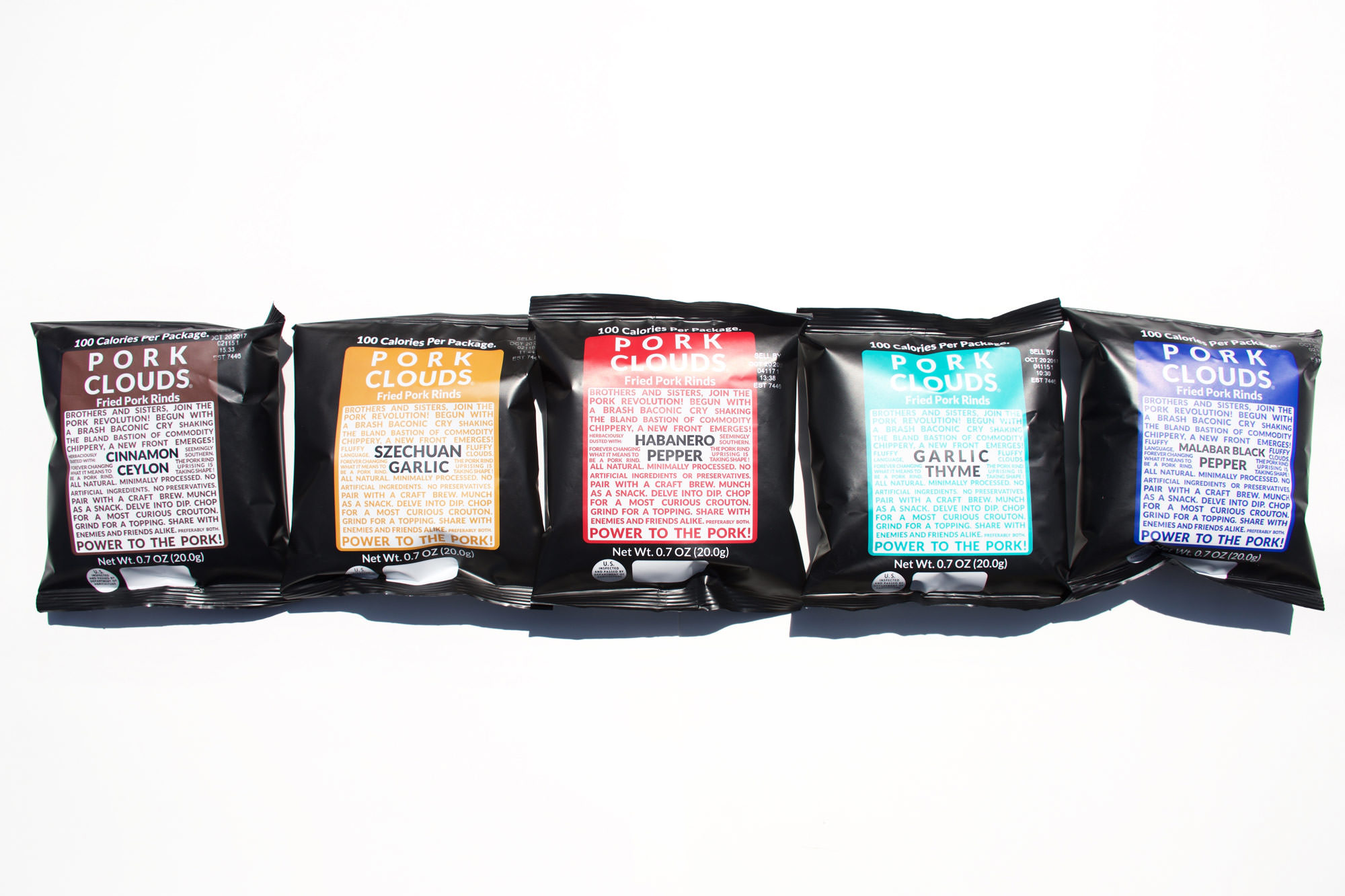 "THE CHICHARRÓN HAD THUS BEEN PERFECTED - LIGHT, FLUFFY CRISPS RESEMBLING CLOUDS ON A SUMMER AFTERNOON... HENCE PORK CLOUDS."
Pork rinds are a great snack in almost any occasion, but why don't we eat them enough? It's easy to spot the deep fried bag of pork rinds at the market, but chances are you skip by them. Grab a bag of Doritos or Hot Cheetos instead because they're 2 for $5. Is that really the reason though? Because it also feels like maybe there aren't enough pork rind options to begin with. Nowadays, snack companies make chips gluten-free and fat free and whatever else free, theres options. While we can cry about not enough options, we're here to give you one more.
Let's start with a back story, really quick. Brett who founded Bacons Heir, grew up working on a farm. Not just a farm, but a grass fed cattle and honey farm in the costal plains of Alabama. After studying mechanical engineering, Brett worked in the world of hybrid vehicle batteries while perfecting the Pork Cloud recipe. Following a dinner party with friends, Brett knew his contribution to improve the Chicharrón, or fried pork skins as it's know, was in fact a success. The perfect Chicharrón — light, fluffy crisps resembling clouds on a Summer afternoon. Hence Pork Clouds.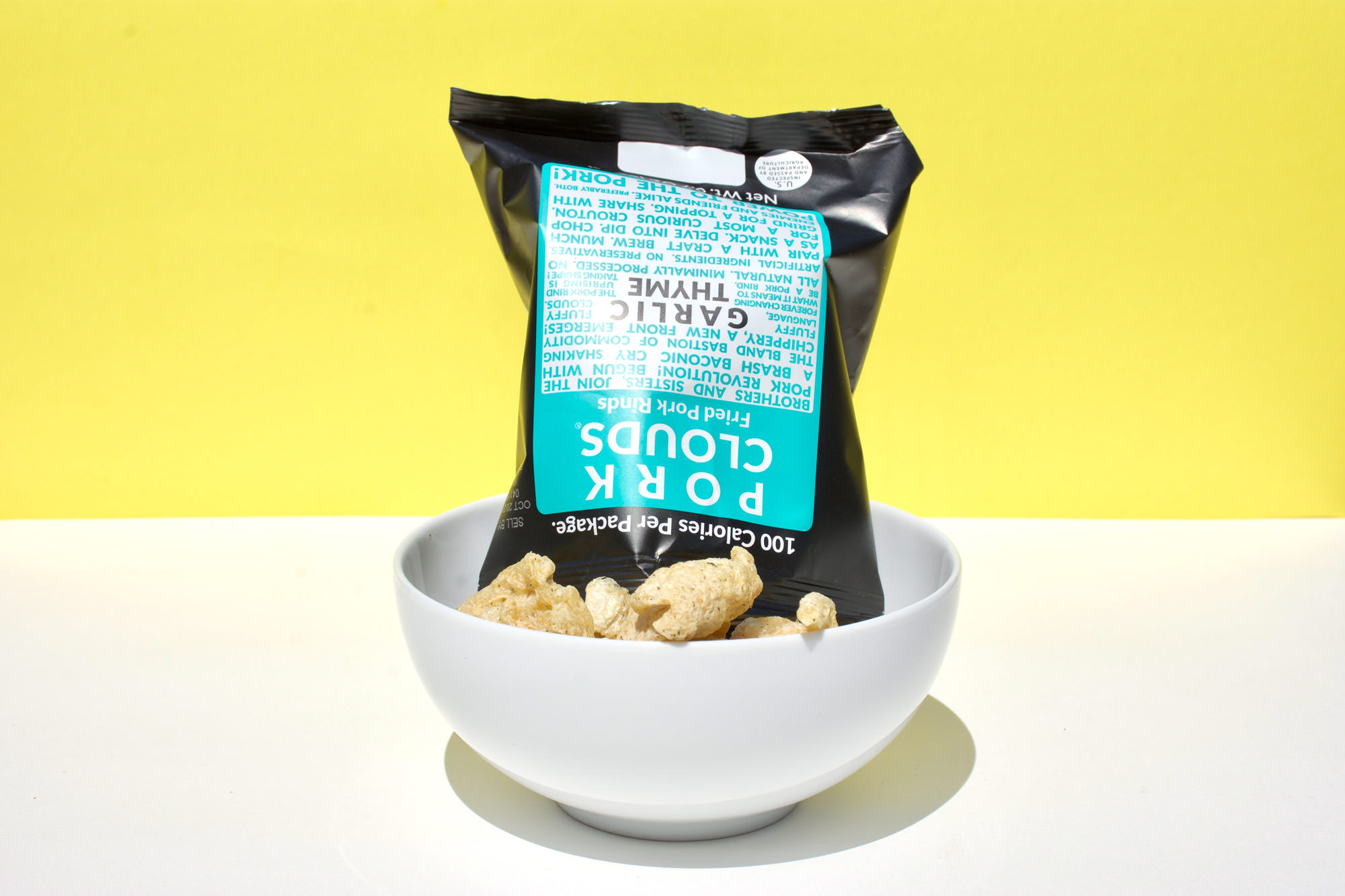 Just how good are these new and improved pork rinds? Let's just say once you try them, everything changes. Yeah, we love crispy, crunch, flavorful pork rinds. And while Pork Clouds has all the above, it also has one thing others don't. A light, enjoyable airiness in every bite. You absolutely don't have to feel guilty for eating these delightful snacks. Mainly because they're made with no hormones, no carbs, no trans fat, and no gluten. Sounds too good to be true, huh? Before actually trying the product I did some research, and I was impressed. But more impressive was actually trying these pieces of heavenly clouds. Pork Clouds are made with three ingredients. They start with fresh pork skin, melt off the fat, then cured in salt. Following that process a unique olive oil kettle cooking process is applied to rise them to the perfect fluff. Lastly, they're seasoned with a variety of spices.
After this process, they get packaged and voila! A simple packaging makes these cravable pork skins as appealing outside as the inside. Currently they have six packaged flavors (7 if you count pork dust). I've tried all six and I can't say enough about them. Perfect for a snack if you're out, camping, traveling, at a bar (why not), or just at home. Pair them with your favorite beer and life won't be the same. Flavors include Szechuan Garlic (Yes, that Szechuan — Rick and Morty), Garlic Thyme, Habanero Pepper, Cinnamon Ceylon, Malabar Black Pepper, and Rosemary & Salt. The best advice I can give you is to absolutely try them all. Buy a 6 pack or 24 pack and indulge in these great snacks. If you have to pick just one though, go with the Habanero Pepper. My personal favorite, it has a nice balance of heat and lightness. One last tip, if you're looking to pair these with beer. Grab a bag of Cinnamon Ceylon which taste like a churro in a pork rind, and pair it with your favorite stout beer. Truly an adult dessert almost any one will love.
ORDER
—
Comments
comments
---