If you're looking for a cocktail to officially welcome you into Fall, this is it. Now, before you go scratching your head at us about this grape-ception, take a step back and realize how genius it is to pair wine with more of what makes it…well, wine. Keeping with the theme of all things that warm you up from the inside out, we added Everyday Eclectic Cinnamon Honey right into the blender to make everything naturally sweeter (because, hey, why not?). The best part? This cocktail is made for entertaining, so grab your pitcher and whip up the perfect harvest-time sipper!
INGREDIENTS
2 lb. fresh red seedless grapes, plus 1 cup sliced
1/2 cup Everyday Eclectic Cinnamon Honey
1/2 cup fresh lemon juice
3/4 cup vodka, very cold
1 bottle rosé sparkling wine, very cold
DIRECTIONS
Blend the whole grapes, Everyday Eclectic Cinnamon Honey, and lemon juice in a blender until smooth. Strain the mixture into a pitcher. Add vodka and sliced grapes. Cover and refrigerate at least one hour.
Add the rosé to the mixture just before serving. Pour into a glass and enjoy!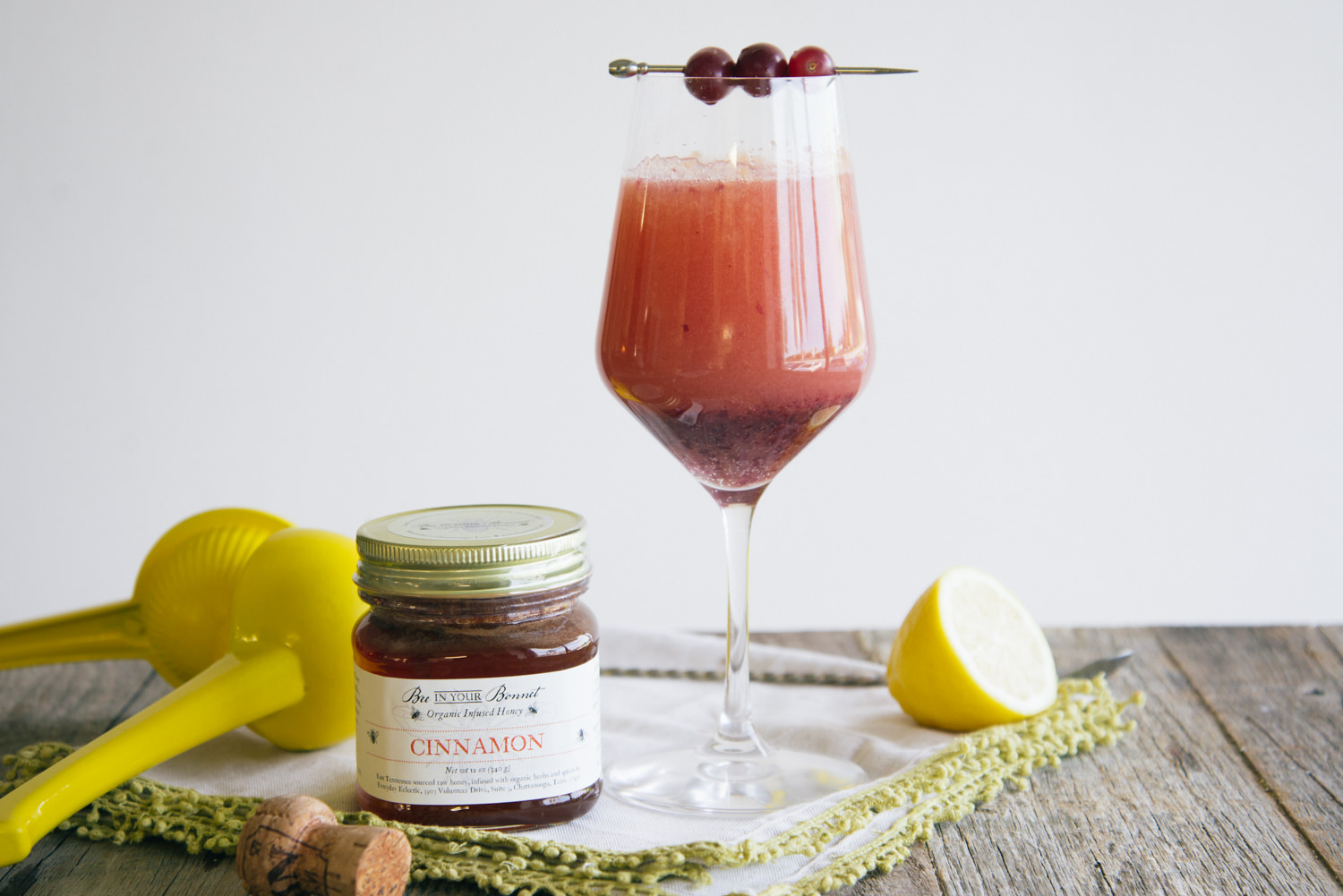 Comments
comments
---