There's just something about Rosemary that puts us into the Holiday spirit, doesn't it? Maybe its the scent of herbs or maybe it's just cause it's reminiscence to a Christmas tree. Either way, it's always a good way to spice things up in the kitchen not to mention it adds a nice touch of color. Here, we paired the sometimes-savory herb with Meso Nutso Lavender Extract in these adorable place setting cookies. Your guests will be so happy when they come to the table to see their names in edible lavender letters!
INGREDIENTS
For the cookies:
1 1/2 cups salted butter
2/3 cup sugar
1 Tbsp. fresh rosemary, chopped
1/2 tsp. Meso Nutso Lavender Extract
2 3/4 cups all-purpose flour
1/4 tsp. salt
For the icing: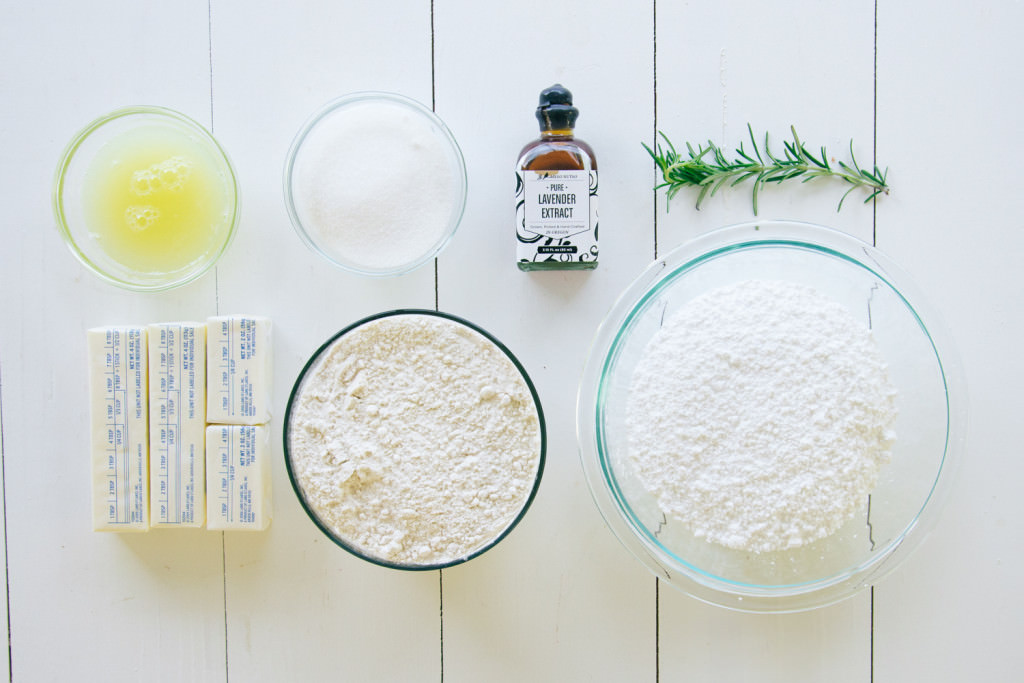 DIRECTIONS
In a medium bowl, cream together the butter and sugar until light and fluffy.
Stir in the rosemary, Meso Nutso Lavender Extract, flour, and salt until well blended. Cover and refrigerate for at least 1 hour.
Preheat the oven to 375°F, and line cookie sheets with parchment.
On a lightly floured surface*, roll the dough out to 1/4″ thickness.
Use a cookie cutter to form the cookies, and place 1″ apart on the cookie sheets, and bake 8 minutes. Re-roll out scraps and refrigerate while the batch cooks, then repeat the process until there is no more dough, or until you have your desired amount of cookies.
Cool on wire racks. While cookies are cooling, prepare the icing: in a stand mixer, combine egg whites and Meso Nutso Lavender Extract on low speed until frothy. Add powdered sugar gradually and mix on low until sugar is fully incorporated and the mixture looks shiny. Turn speed up to high and beat until stiff peaks form (about 5-7 minutes). Transfer to a pastry bag.
Once cookies have cooled, frost with fun designs or your dinner guests' names for a festive holiday treat!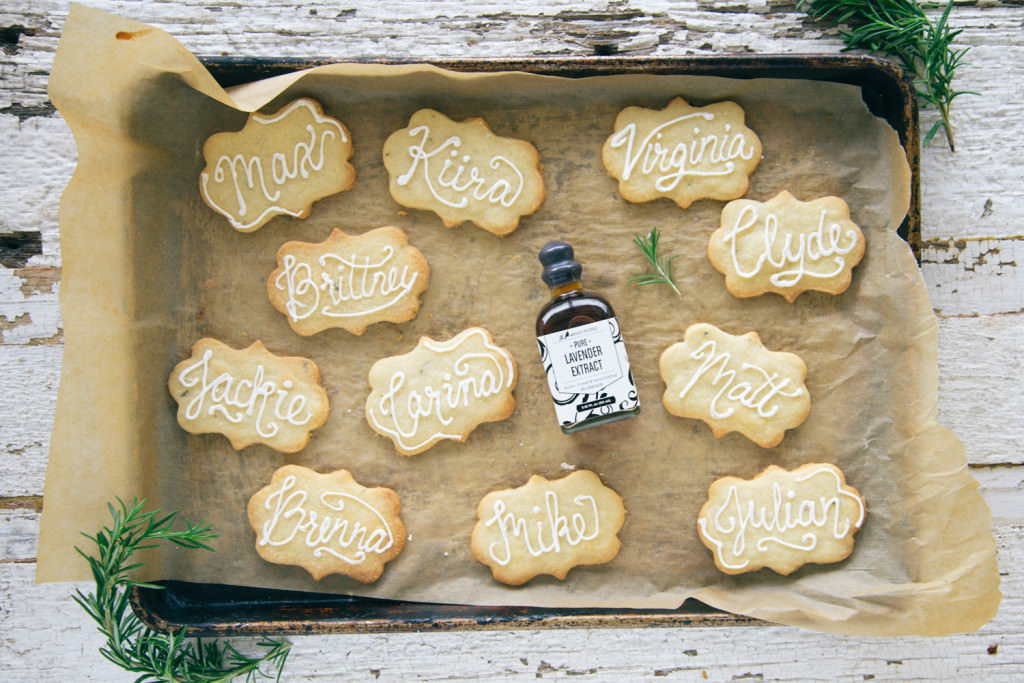 Comments
comments
---