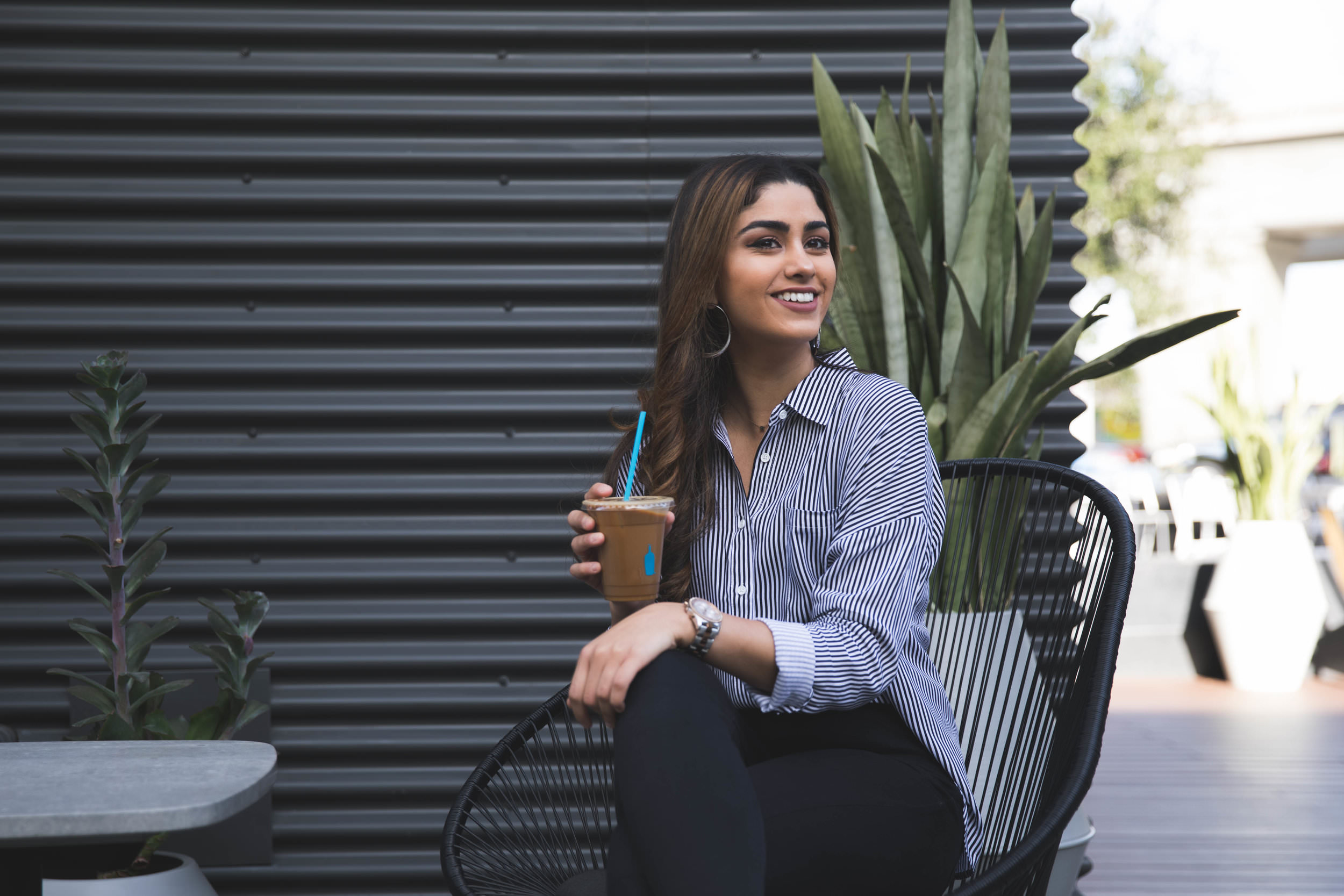 The best part of when you travel, in my opinion — is having people recommend some of their favorite places to go eat or drink. We all have the one friend who has seen it all, and done it all. In this case, our favorite Instagram icon shares with us her #badgaltravels list of top food & coffee spots to visit in New York. These spots will not only fill up your stomach, but also your Instagram feed. So spruce up your travel to-do list, and take it from the badgal herself:
"AS A FOODIE AND COFFEE LOVER, I WAS OBSESSED WITH FINDING THE CUTEST AND YUMMIEST FOOD PLACES IN THE CITY. MY FAVORITE PLACES TO EAT WERE DEFINITELY IN CHELSEA AND LITTLE ITALY, AND BOTH PLACES WERE FILLED WITH CUTE RESTAURANTS AND SHOPS. IT WASN'T JUST ABOUT THE LOCATION, AND AESTHETICS, BUT ALSO ABOUT HOW YUMMY THE FOOD WAS! IF YOU ARE EVER IN THE CITY, YOU HAVE TO CHECK OUT THE PLACES BELOW."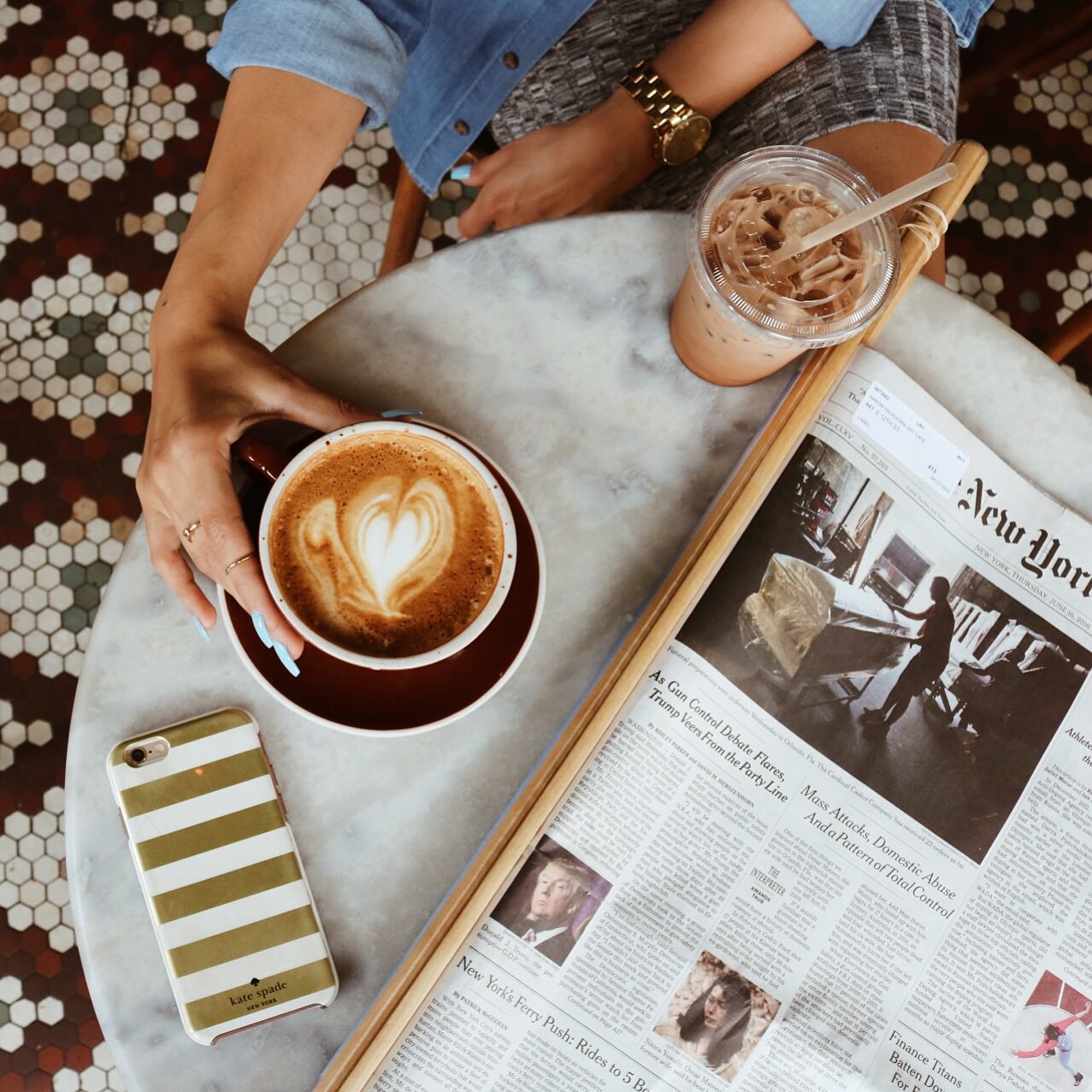 1. OST CAFE
This was my favorite Coffee Shop in NYC! I was obsessed with the cute tiled floors, and the barista was really sweet and made a special iced mocha drink for me! It had a lot of good lighting due to the windows, and it has a very chill and comfortable vibes.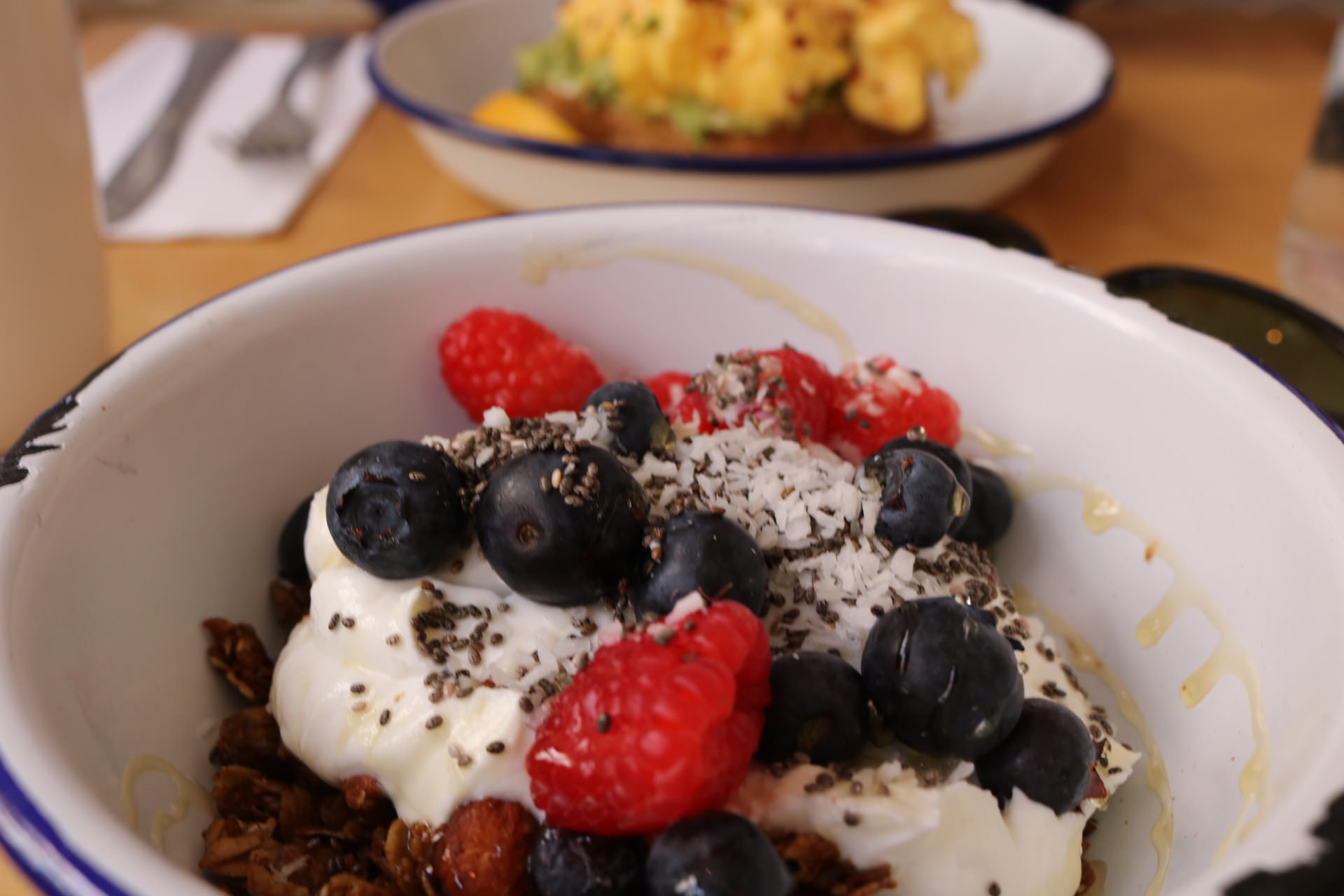 2. TWO HANDS NYC
I love the granola bowl here, and fun fact, Leonardo DiCaprio was spotted here the day before I went! It has a very cute and artsy vibe on the inside. Their avocado toast is a must try and has a casual nice setting!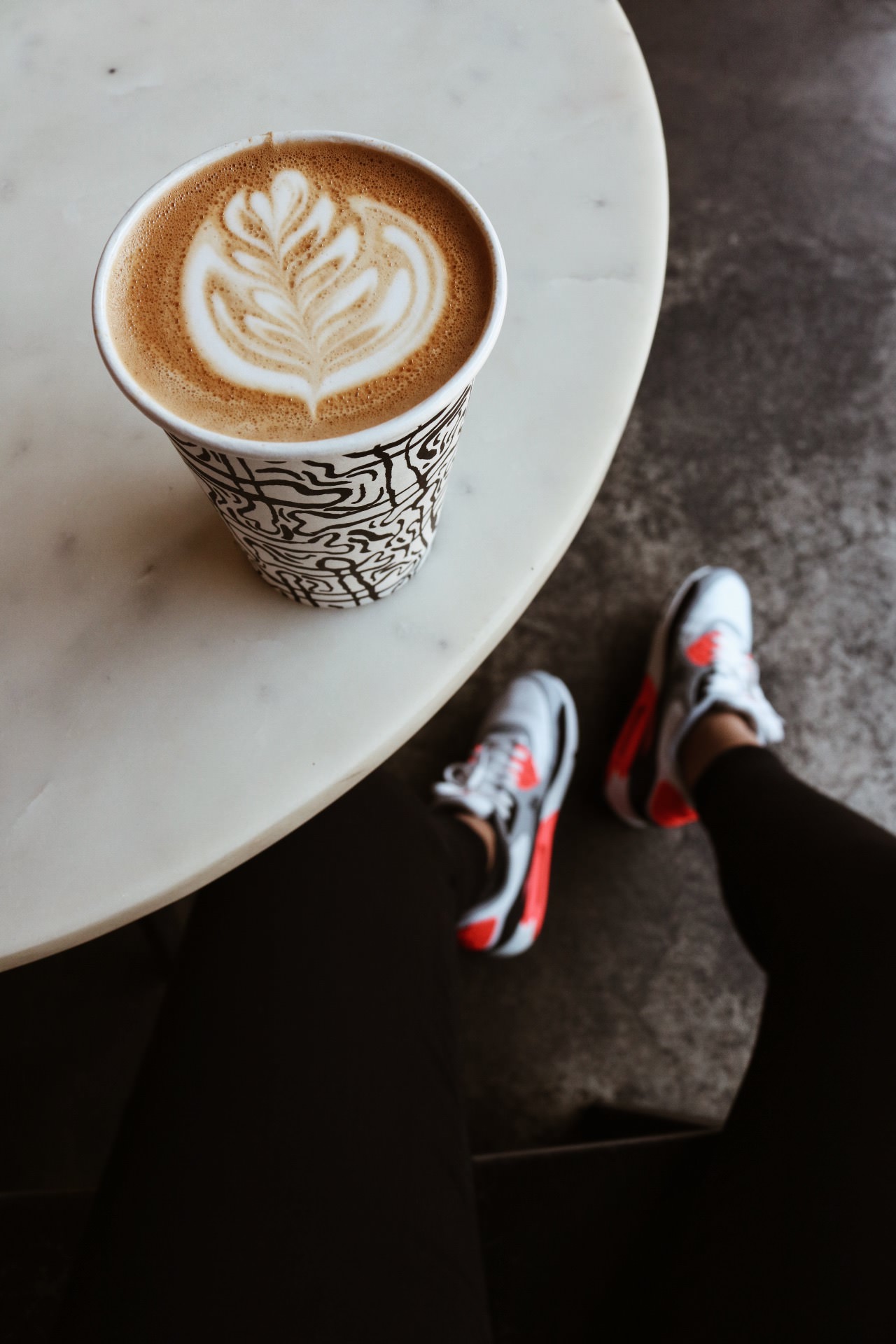 3. HAPPY BONES
This is a very small coffee shop in Little Italy and you will miss it if you aren't looking carefully! They only have 3 tables (about 6-8 seats inside) with a bench on the outside. I love the minimal design on the inside. I would just recommend going not during rush hour.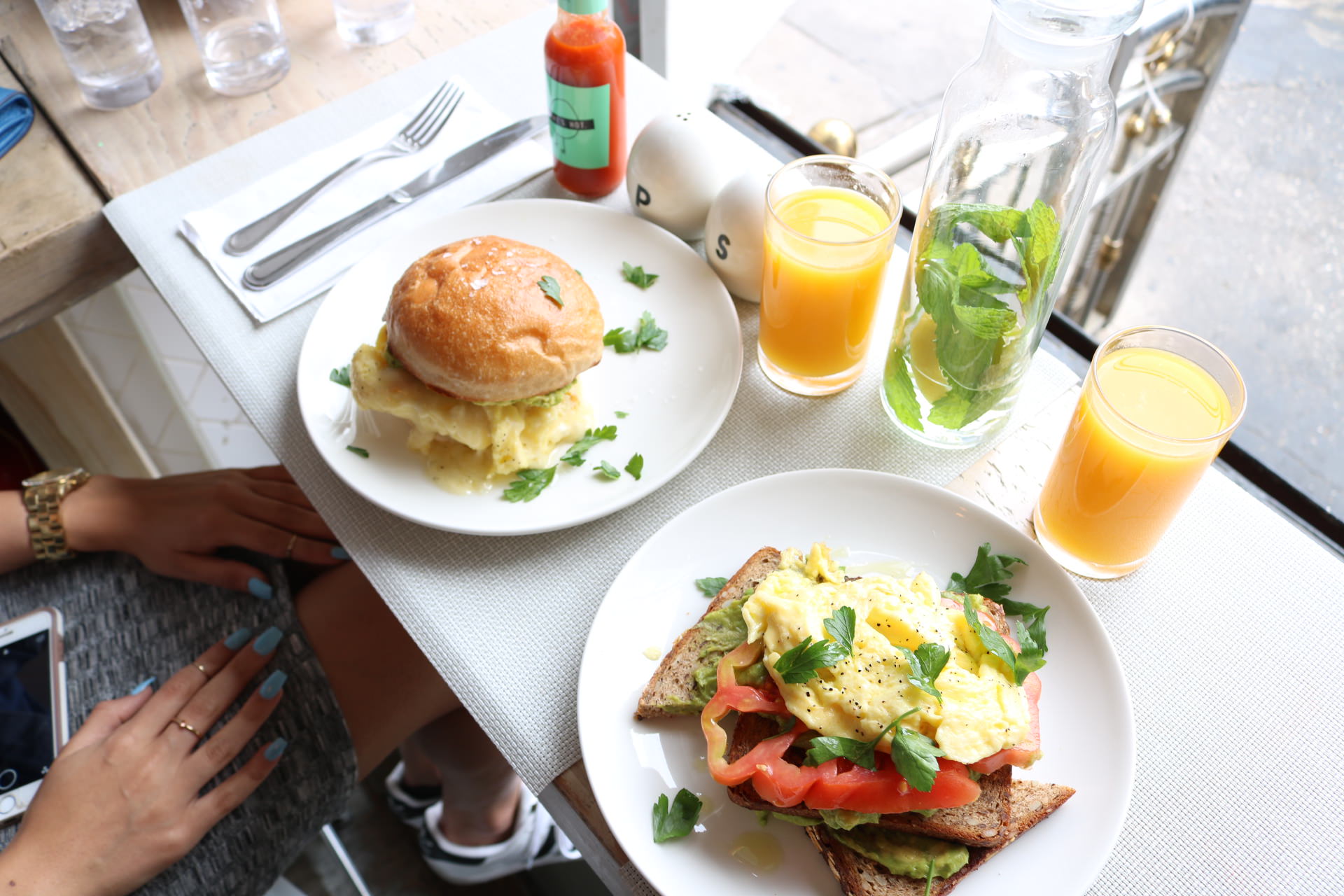 4. EGG SHOP
By far my favorite meal in NYC! If you can only go to one brunch spot, go to this one. Their egg and avocado sandwiches are AMAZING! Plus, they have really good fresh squeezed orange juice. You will most likely have to wait outside if you go on a Sunday, but there are some good coffee shops right around the corner (Happy Bones & Cha Cha Matcha).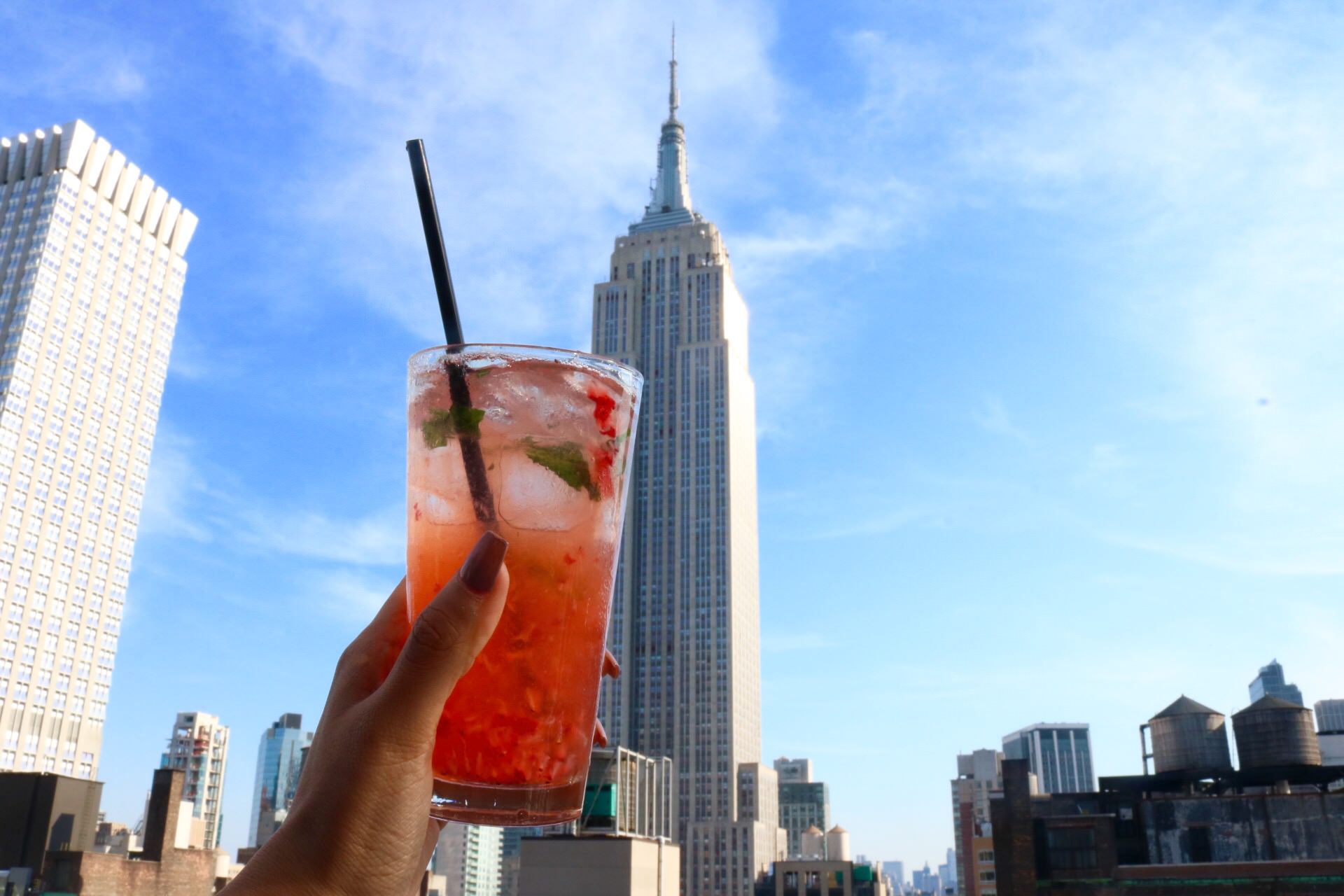 5. SPYGLASS ROOFTOP BAR
This bar has an amazing view of the Empire State building, and plays bombbbbb music. I got there at 5 pm on Sunday to watch the NBA Finals and it was pretty empty, but got crowded by the time the game came on at 8. They have a little side area to take pictures, and the bar has a very hip vibe. It gets a little cold at night because you are 22+ stories up so I would recommend bringing a light jacket.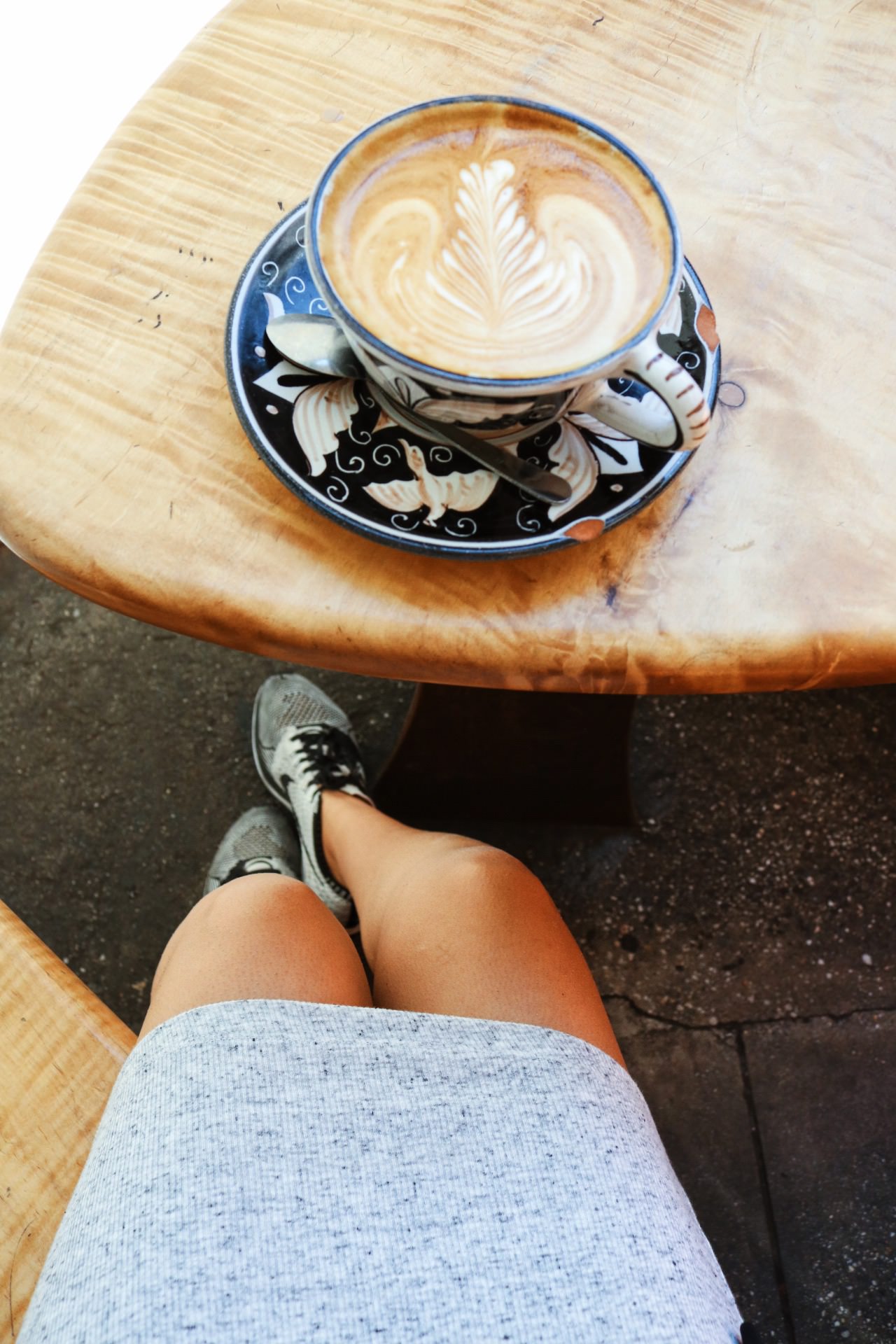 6. LA COLOMBE
I stopped at this coffee shop while waiting in line for @JacksWifeFrida  (HIGHLY RECOMMEND) for lunch, and this place is so cute! My favorite part about this place is the cute cups the drinks come in. I had an almond latte, and it was really good (my first time trying an almond latte).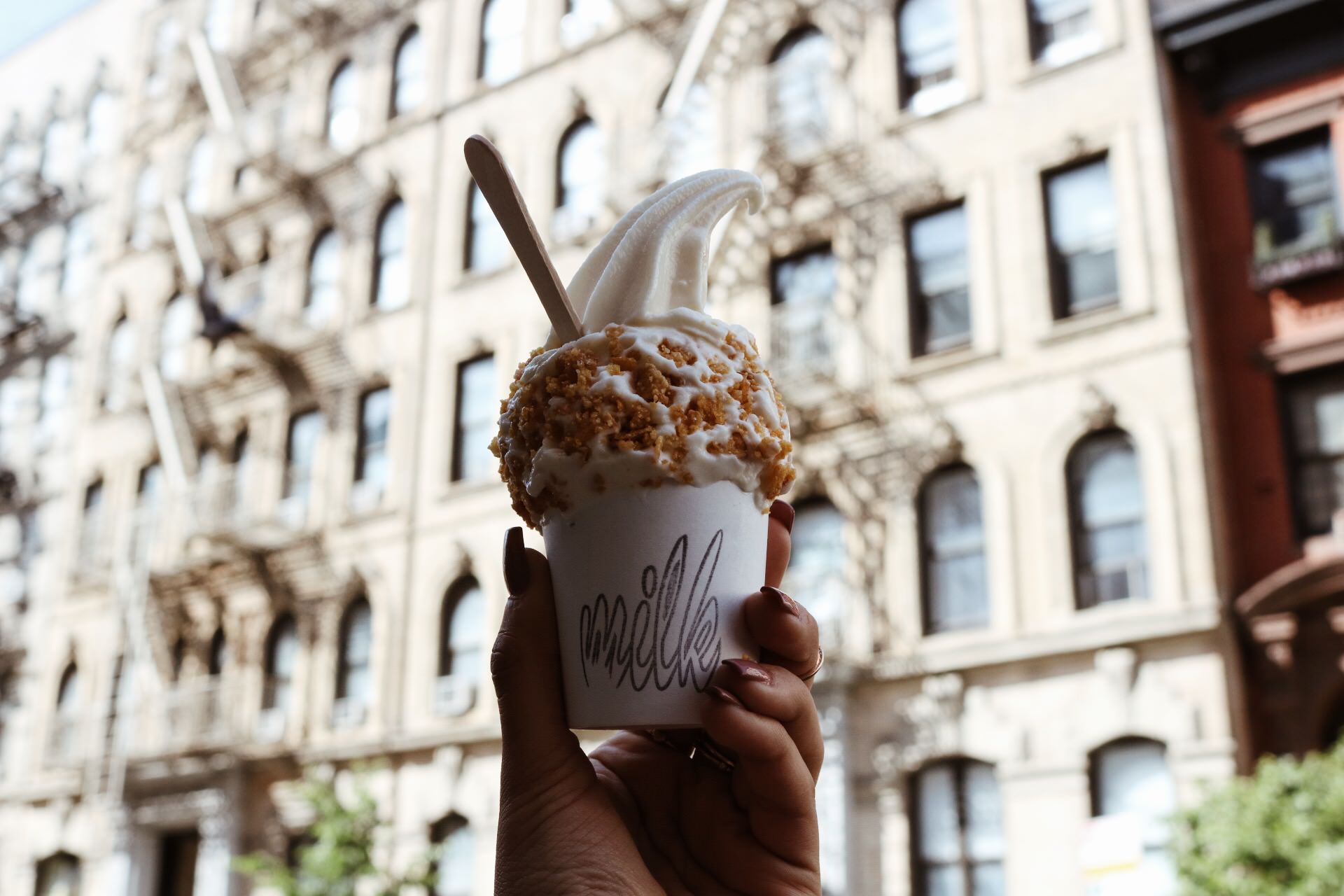 7. MOMOFUKU MILK BAR
I had seen this place multiple times on Instagram and thought I HAD to try it! I personally did not like it, only because it melted super fast and was hard to eat. The white frozen part was good, but I personally did not like the combo with the cereal.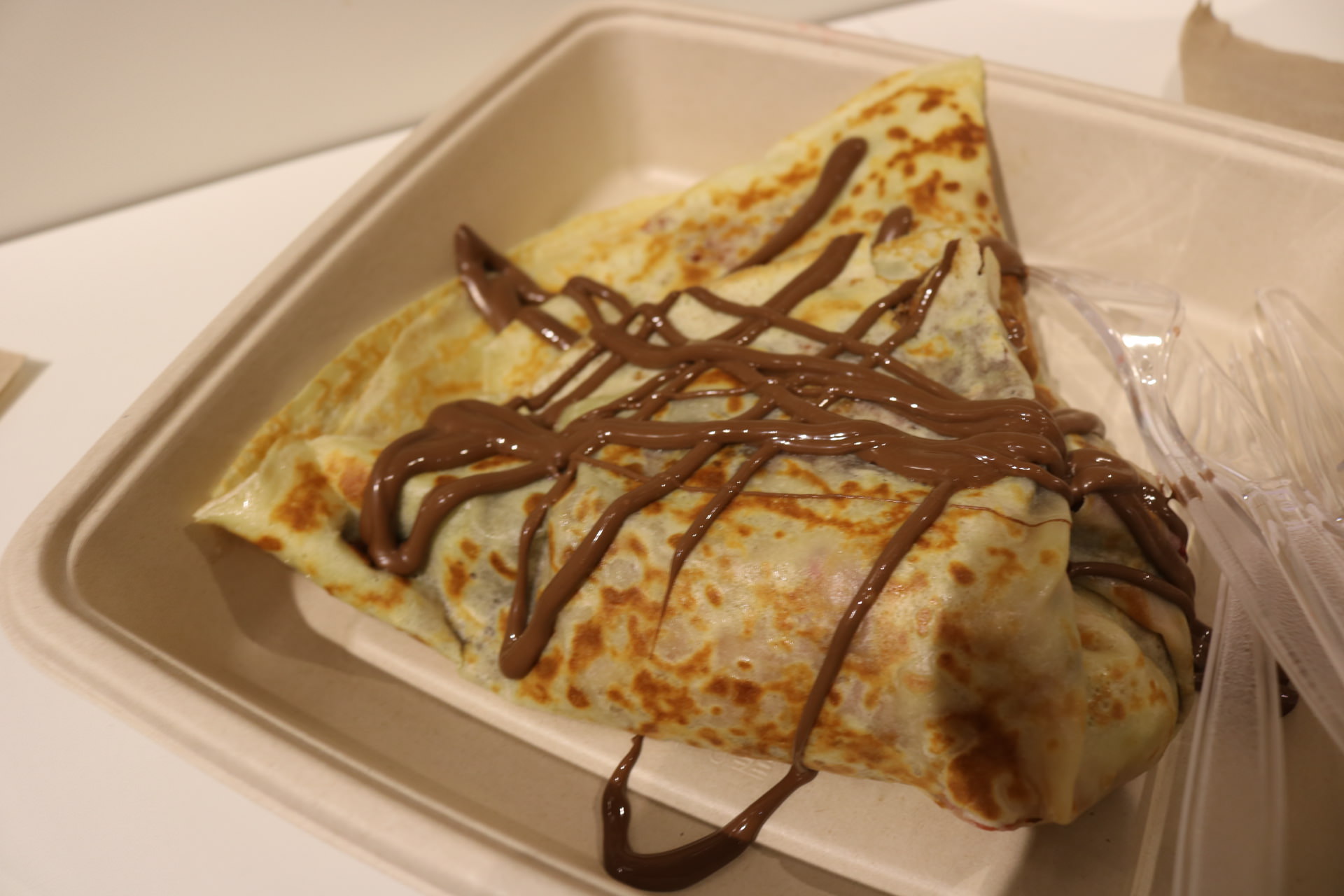 8. EATALY
This place is awesome, its basically a huge Italian market with different sections to eat at! This was from their Nutella bar section where you can watch them makes all the crepes and waffles. Perfect place for dessert, and its right next to a pretty park that you can eat your dessert in.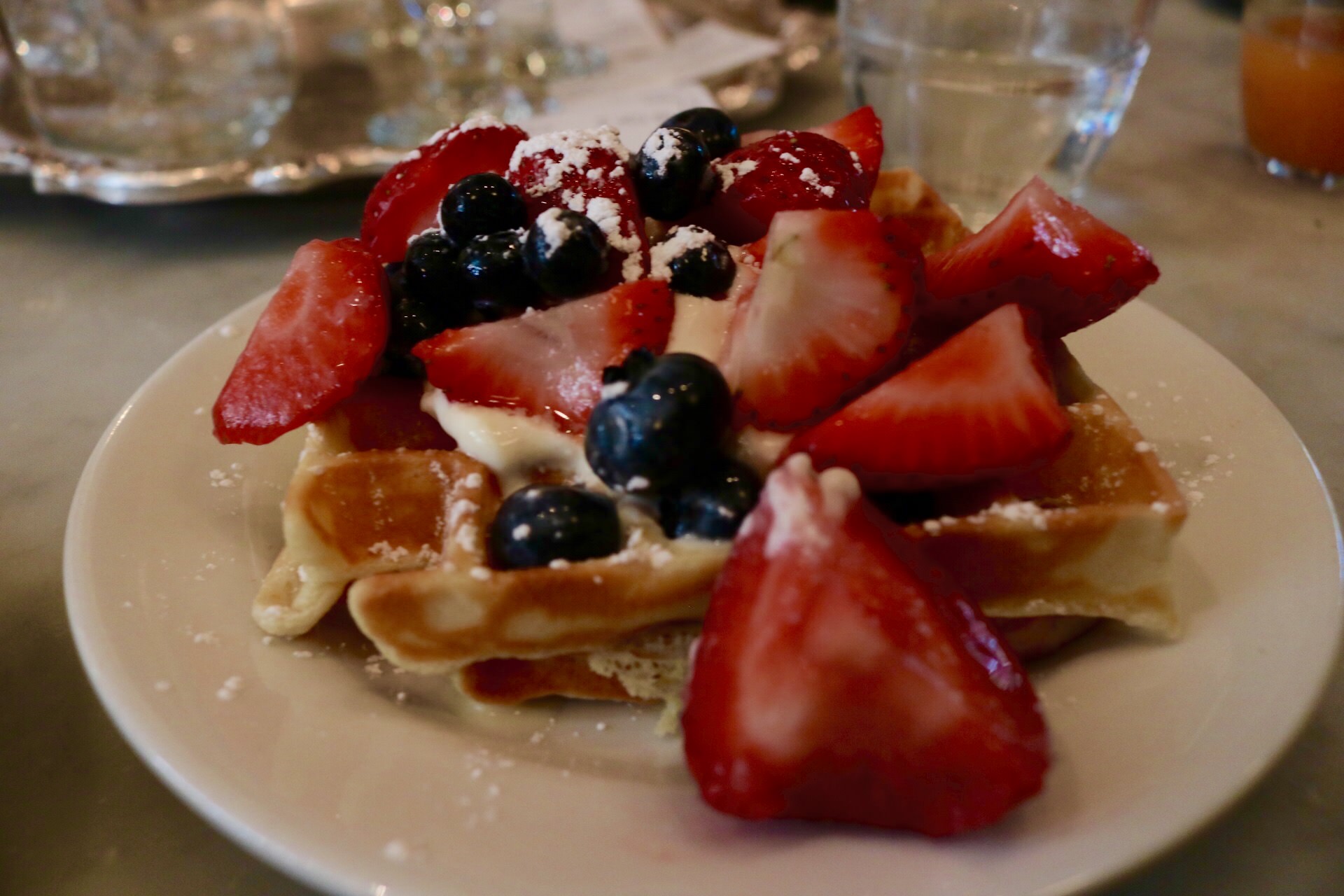 9. BUVETTE
Cute, but tiny — This French restaurant is somewhere I would recommend you going to for the experience! Be prepared to wait in line, the tables are small but the food is prepped very fast! We sat at the bar, and the food and drinks are all prepped right behind the  bar. If you have been to Paris and love it, I would recommend this place for you.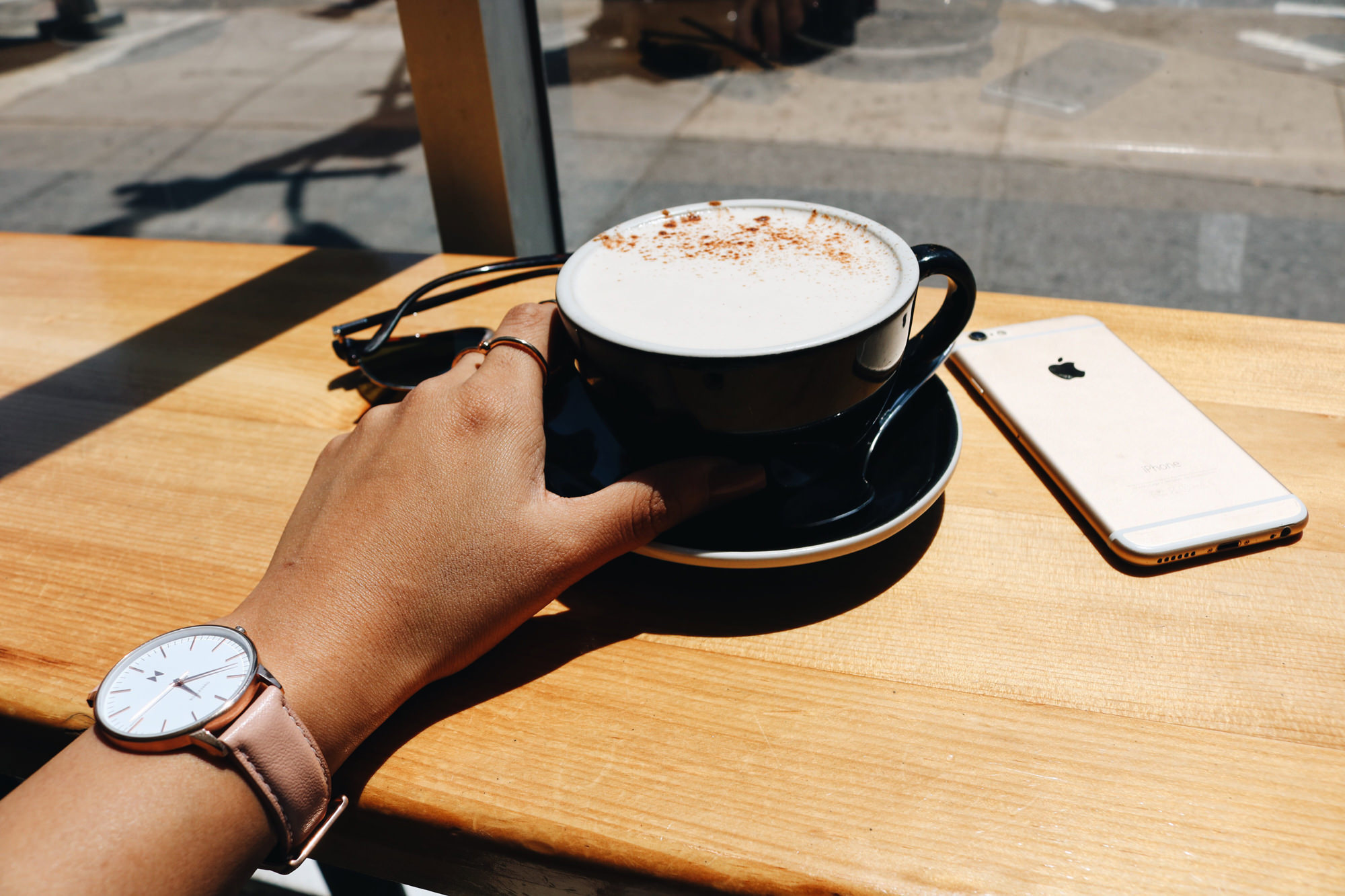 10. CHALAIT
This was a place I had been wanting to try for a while, and as I was waiting for a table at Buvette (#9) I noticed this place right around the corner! It has 2 tables and 2 bar top areas with high chairs to sit on. The interior is all white, for a very clean and minimal feel. I got the chai latte, which was DEF the best chai I have ever had!
For more recommendations and inspiration head over to Riana's website rianasingh.com
Comments
comments
---