Echo Park has long been a trendy staple neighborhood in Los Angeles, with a diversity of over 40,000 residents. It's the well-known neighborhood you drive through to get to Dodgers Stadium, and as Los Angeles continues to diversify — neighborhoods like Echo Park continue to hold down the roots of Los Angeles culture. Echo Park is bordered by its ever so popular neighbor Silver Lake making it an even more appealing destination for newcomers.
Sunset Blvd. has rich history, and is one of the most famous streets in the world — with years of history, and landmarks. I usually find myself on Sunset on a daily basis, and that must mean there's lots to do right? Well, on Sunday I took the time to actually document one of my outings on the Blvd., but specifically in Echo Park. Starting at around lunch time, it took some guts to actually pass up on one of my favorite pizza spots — Masa, and give Two Boots Pizza a chance. You would think by now, I would have know how insanely good their pizza is, but leave it to me to be last to the party. Move over Masa, welcome to the number one spot Two Boots.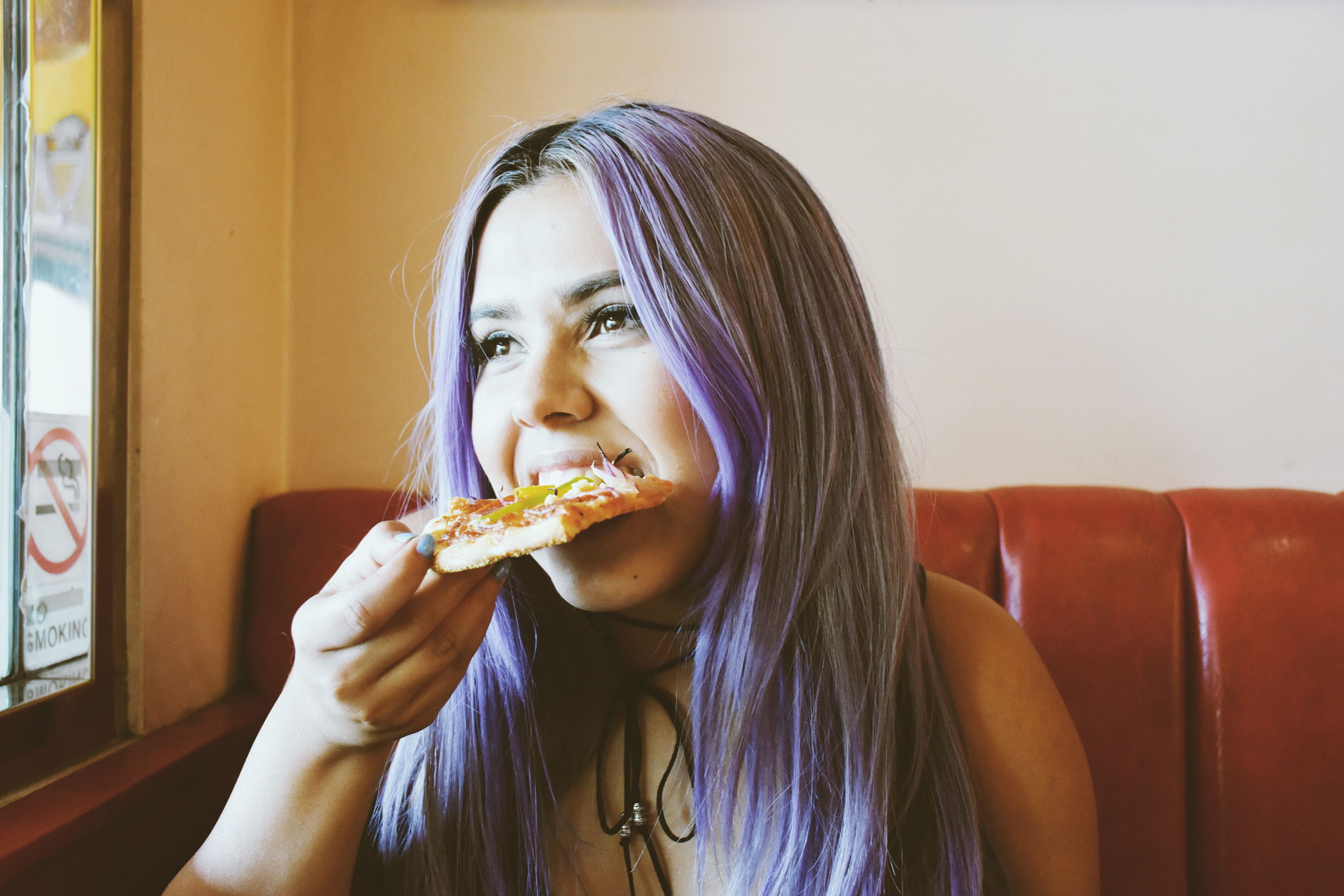 At Two Boots you have the option to choose from slices, small, medium, and large pizzas. This was a big surprise for me, mainly because most pizza joints in LA won't sell you a slice of their specialty pizzas. When I saw this at Two Boots it took me by surprise, a very pleasant one. I didn't settle for one slice though, instead opting for two small pizzas. The first one being 'The 11' made up of Zoe's all-natural bacon, habanero, capicola, jalapeño pesto, and mozzarella all for $10.50. If that wasn't the best $10.50 I've ever spent on a small pizza, I don't know what is. The slices are wide, giving you a full fledge of toppings, and of course the amazing pesto sauce. While the toppings deserve endless praise, I can't stress enough just how amazing the crust is. I love texture, and I'll praise anything that is made better through texture alone. The perfect crunch in every bite, hands down the best pizza I've had in Los Angeles.
I also grabbed a small 'Cleopatra Jones' pizza topped with sweet Italian sausage, roasted peppers, red onions, and mozzarella also for $10.50. It wasn't as eventful as The 11, but it seemed like a classic slice of pizza to really measure their quality which definitely checks out. Two Boots also offers veggie pizzas, and even a "Home Pie" featuring local ingredients & honoring local luminaries. Additional veggie, meat, and cajun toppings are also available to add to your pies as well as homemade pestos, and choices of cheese. To complete the menu, Two Boots also has appetizers like garlic knots, sandwiches, salads, and even calzones. If that doesn't sound like an absolutely appetizing menu I might as well just delete this. But in all seriousness, you need to try Two Boots if you've been sleeping like me.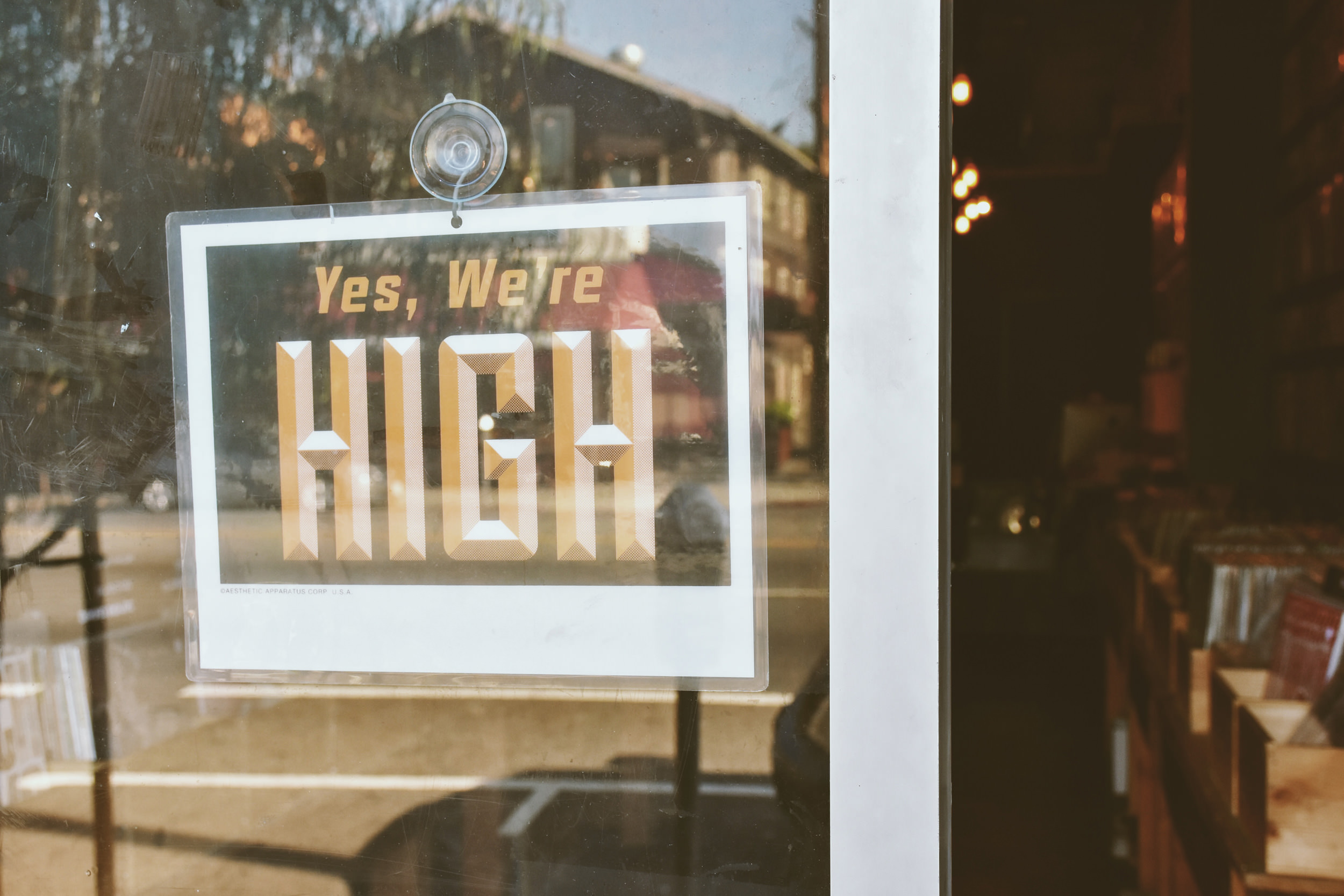 Directly to the left, or right (however you're looking at it) of Two Boots is the just added Permanent Records which was formerly Origami Vinyl. If you live in Echo Park, the closure of Origami Vinyl may have come as a surprise having been a neighborhood gem since 2009. Nevertheless, you can still buy vinyls over at Permanent Records, and with little changes to what Origami established — you'll quickly get used to the name change. It's also worth nothing that the Echo Park location is their second in Los Angeles, the first being in Highland Park.
If you were a regular at Origami Vinyl that probably hasn't stopped you from continuing to do so at Permanent Records. For people looking to buy an LP on vinyl to add to their collection, Permanent Record gives you that neighborhood store feel where you can dig through LP's and listen to some local tunes through the stores iPad. It might not be Amoeba, but they'll provide you with fresh music and even keep you up to date with the local community, and the local music scene. You can buy tickets to shows that are going on at The Echoplex — like Jessy Lanza, which we saw the same day we visited Permanent Records. A very short walk down to Glendale Blvd. will take you from Permanent Records down to The Echoplex.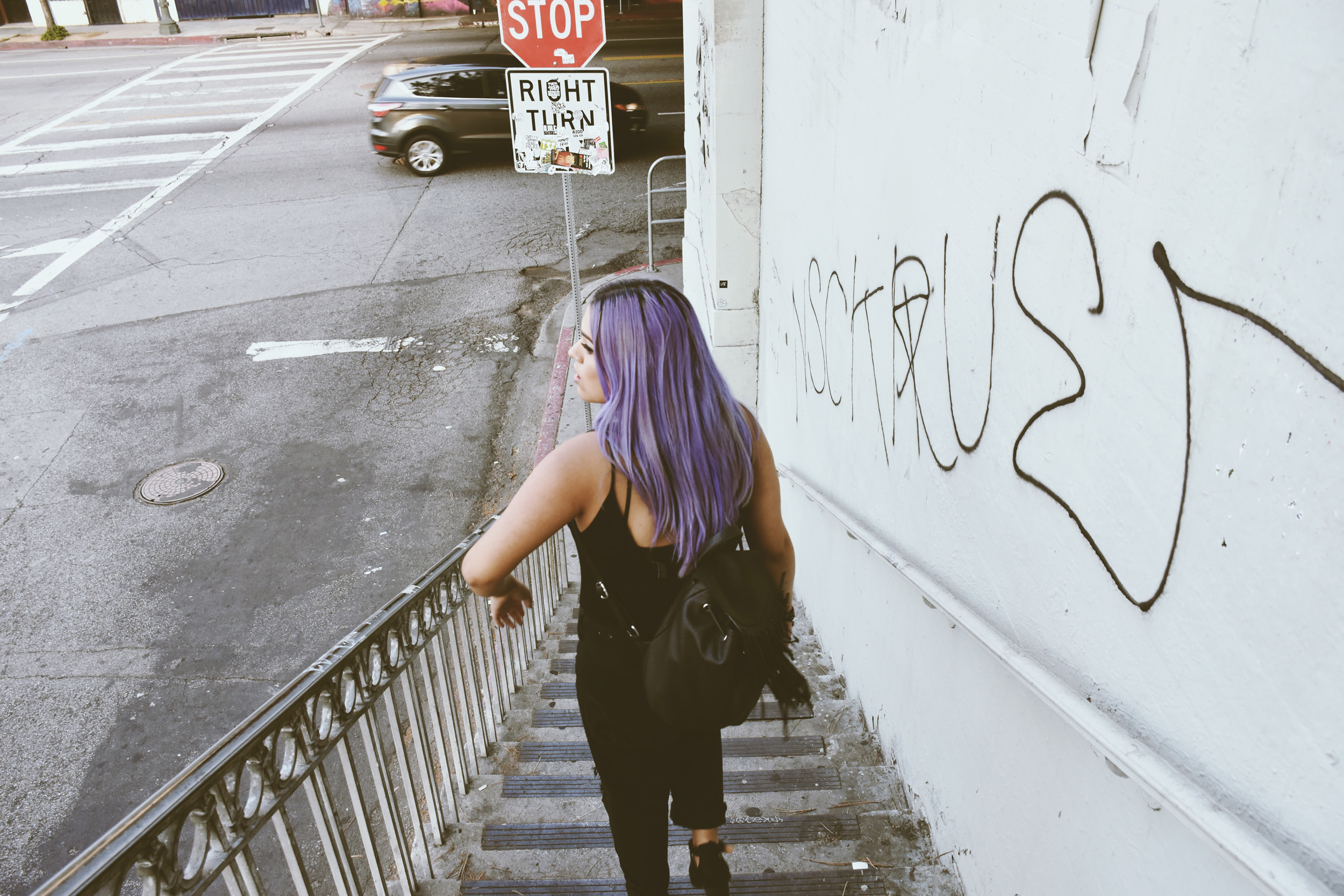 Comments
comments
---