Located on S. La Brea Ave in Los Angeles, Republique serves up delicious French cuisine in a beautifully decorated building along with a bakery (fresh bread, pastries and lattes), a cocktail bar, and communal tables, making you feel like you're at a café in Paris. The line gets long on the weekend so make sure you prepare yourself for a wait but keep in mind that it's totally worth it. After ordering at the counter, they give you a cute little coffee cup with a number on it and you find your own table.
I started off by ordering a Matcha green tea latte with soy milk. I'm very picky when it comes my tea drinks, but this latte was very delicious. It was made to perfection with the mixture of soy milk and Matcha complementing each other nicely.
Now on to my main dish. I tried the "Regular Breakfast," which consisted of two eggs (any style) so I got fried eggs, bacon steak, fingerling potatoes and a warm baguette with butter and jam on the side. Everything about this dish was delicious as everything tasted extremely fresh and was bursting with flavors!!! The fried eggs were cooked to perfection and I used my fresh baguette to dip my egg in, making a perfect pairing. My thick bacon steak was nicely crispy and had a hint of maple glaze on it, which gave it an extra kick and brought the dish home with my eggs and baguette. I also really enjoyed the fingerling potatoes; the seasoning was perfect and the potatoes were crispy on the outside, soft on the inside.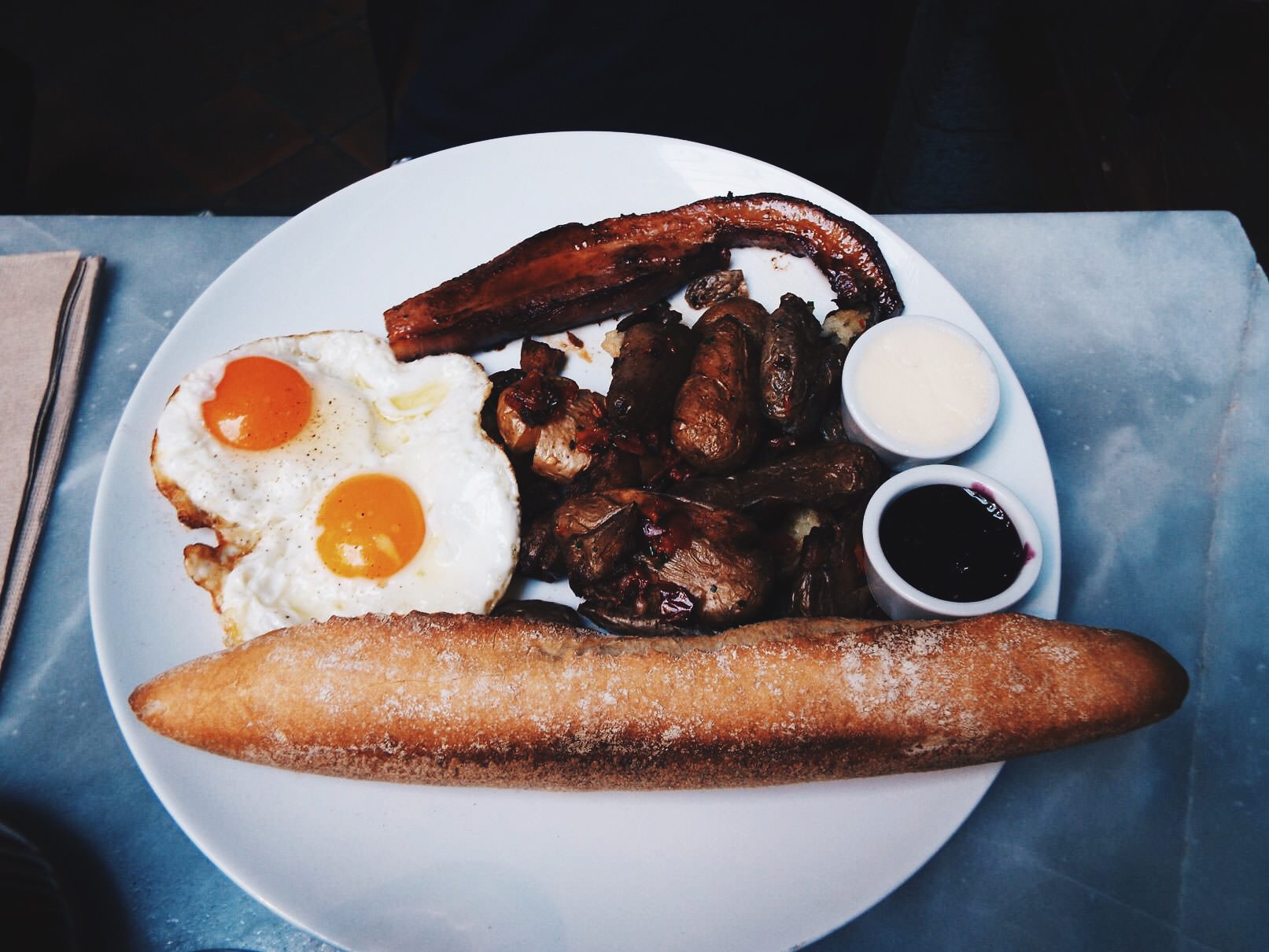 Brunch wouldn't be complete without a delicious dessert! I had the bread pudding, which was served warm with a huge dollop of whipped cream. Light and buttery with tangy strawberry rhubarb mixed in. I seriously couldn't put my fork down.
Overall, I would definitely recommend Republique to those in search of fresh food in a great atmosphere filled with reminders of Europe.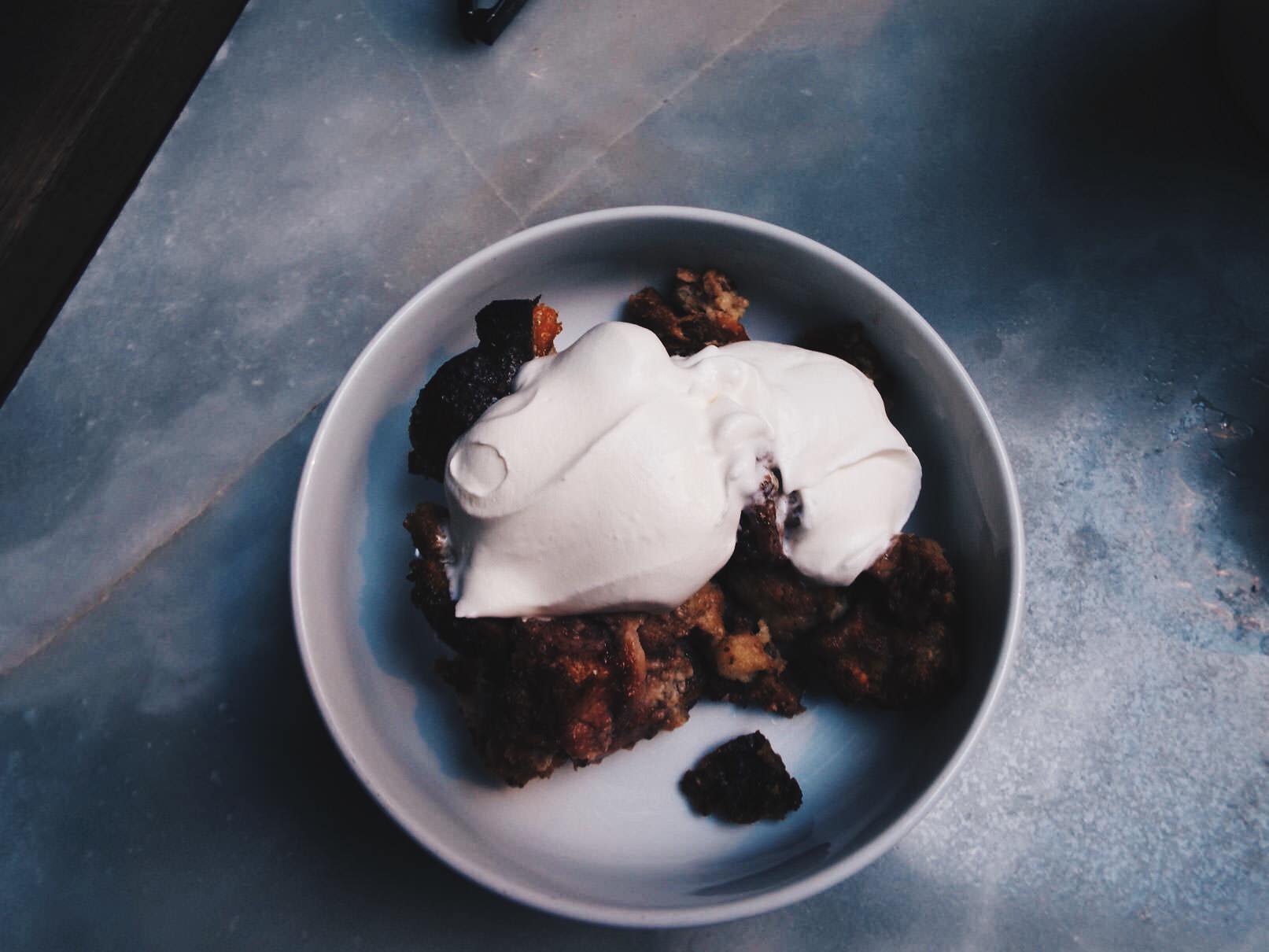 Comments
comments
---