When you want to infuse a cocktail with fresh berry flavor, there's no better jar to reach for than Clear Creek Orchard's jams. Any one of them adds bursts of juiciness, but when we're craving peaches in a non-peach season, Red Raspberry Peach does the trick every time. We paired it with tart lime juice to bring out more of that fresh flavor, so neutral liquor like vodka does you the favor of keeping your star player at the forefront of every sip. It may not be peach season, but no one's complaining now!
INGREDIENTS
Handful of fresh mint
Juice of 1 lime
Ice
1 1/2 oz. vodka
Raspberries, for garnish
Lime rind, for garnish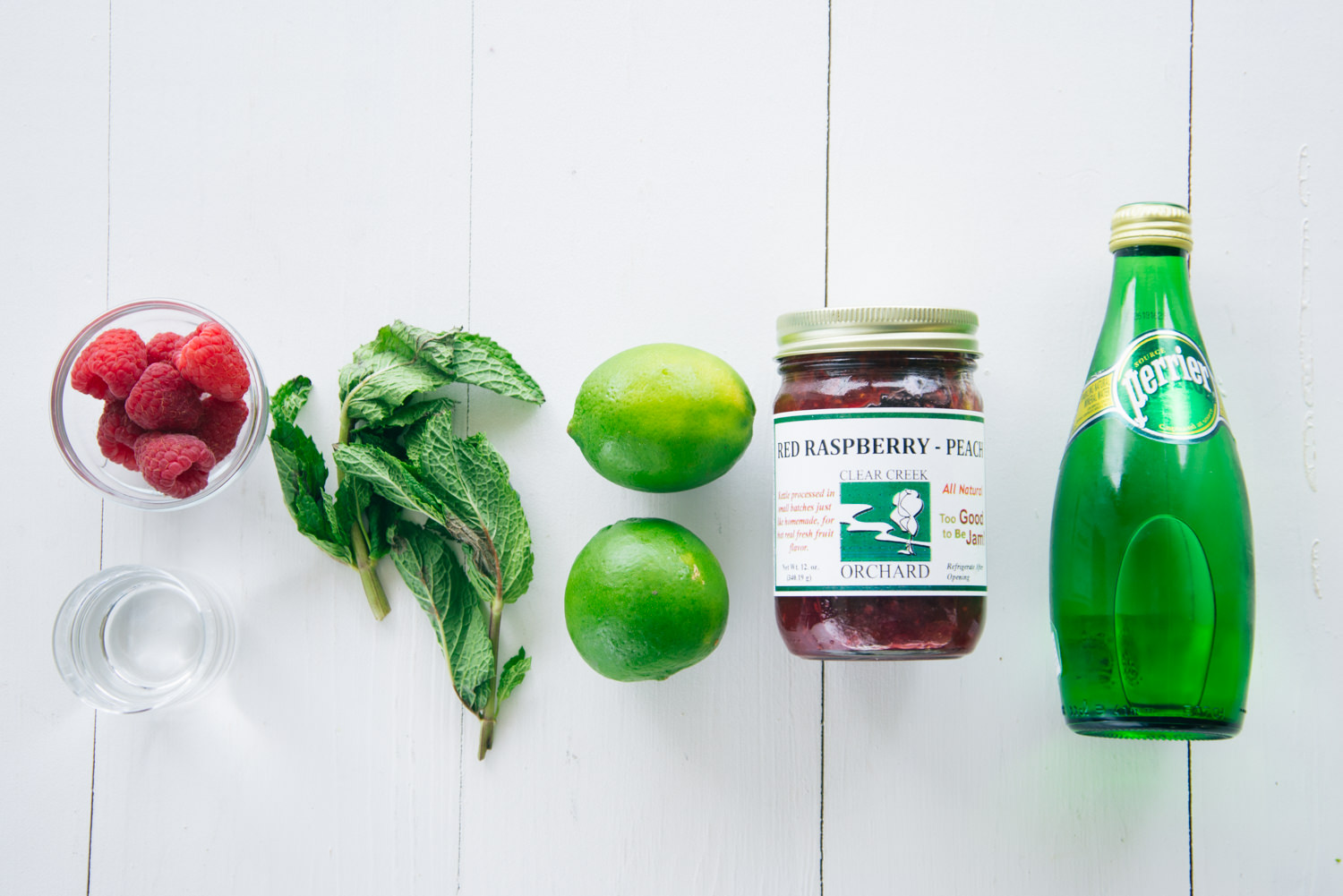 DIRECTIONS
In a shaker, add mint leaves, Clear Creek Orchard Red Raspberry Peach Jam, and lime juice.
Muddle.
Add ice and vodka, and stir.
Strain over ice and top with seltzer.
Stir and garnish with raspberries and lime rind, and enjoy!
Comments
comments
---