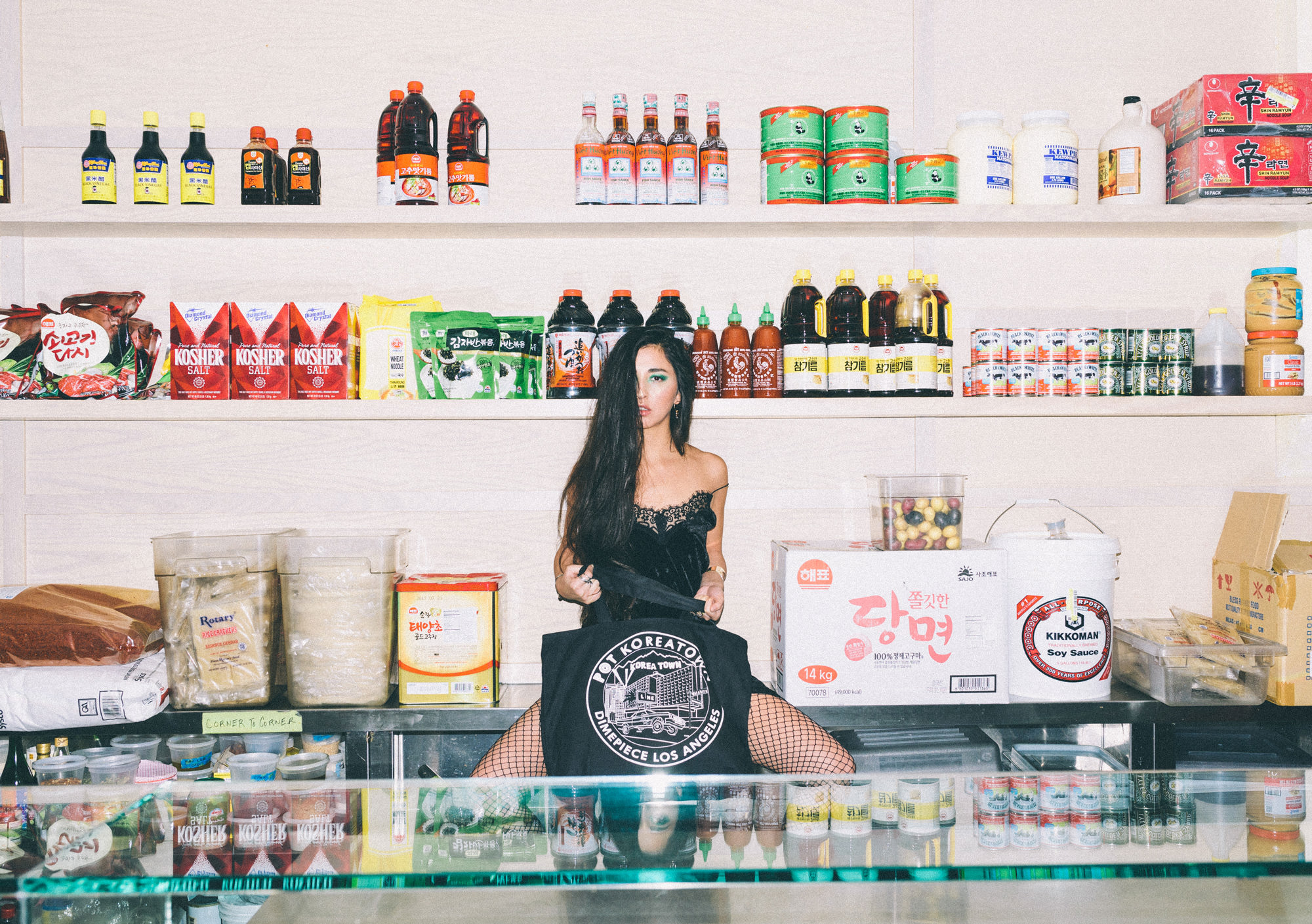 POT x Dimepiece LA unite to celebrate food & fashion, a capsule collection launch for one night only. Roy choi, the infamous angelino teams up with Dimepiece to bring an eclectically fresh mix of food and fashion through a collaborative collection, inspired by Koreatown and exclusively for his restaurant POT, located inside The Line Hotel. Roy is that dude who came up through true Los Angeles food culture, he's cooked with greasy spoons to silver spoons, the guy who started the food truck craze with Kogi and expanded it into an array of restaurants.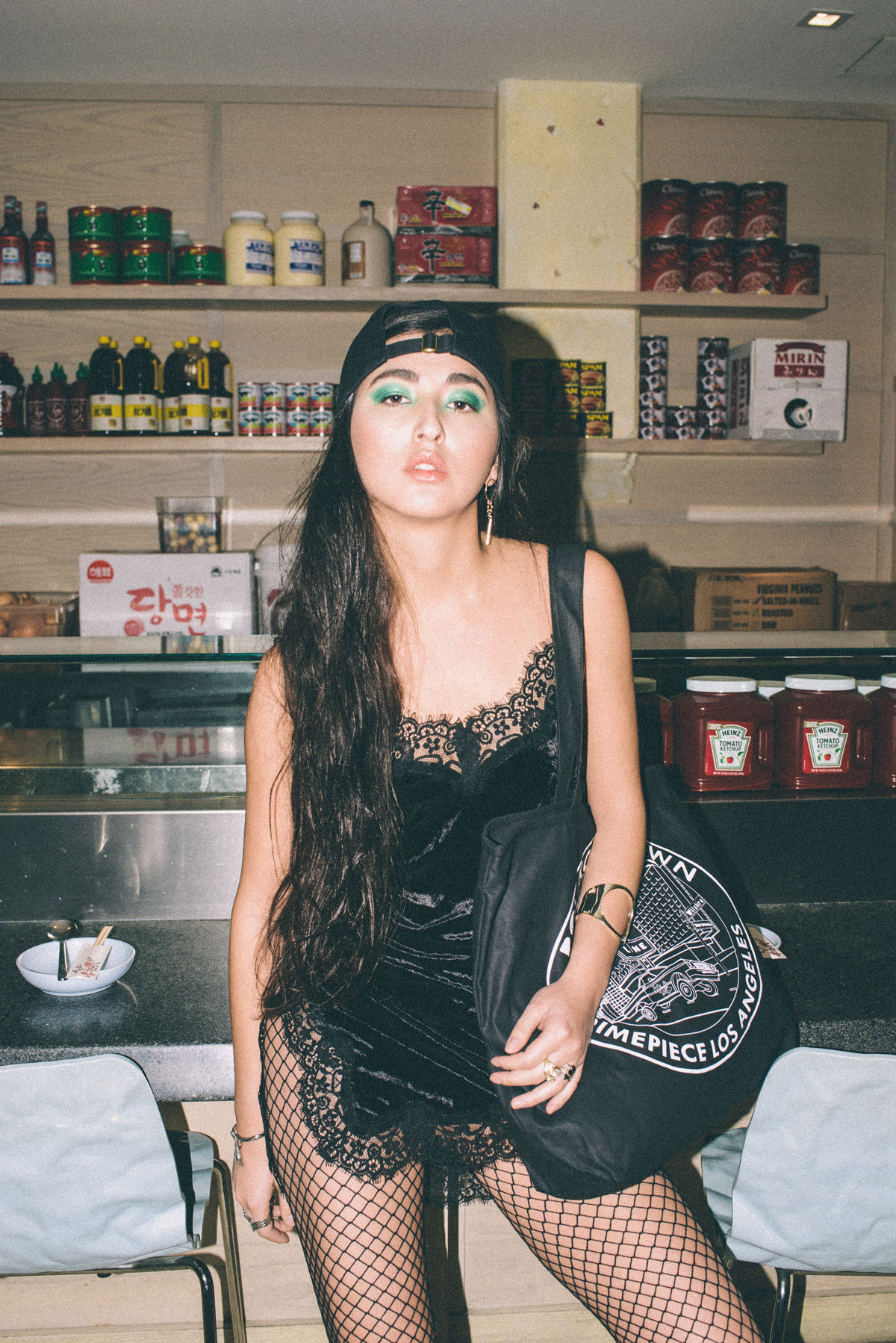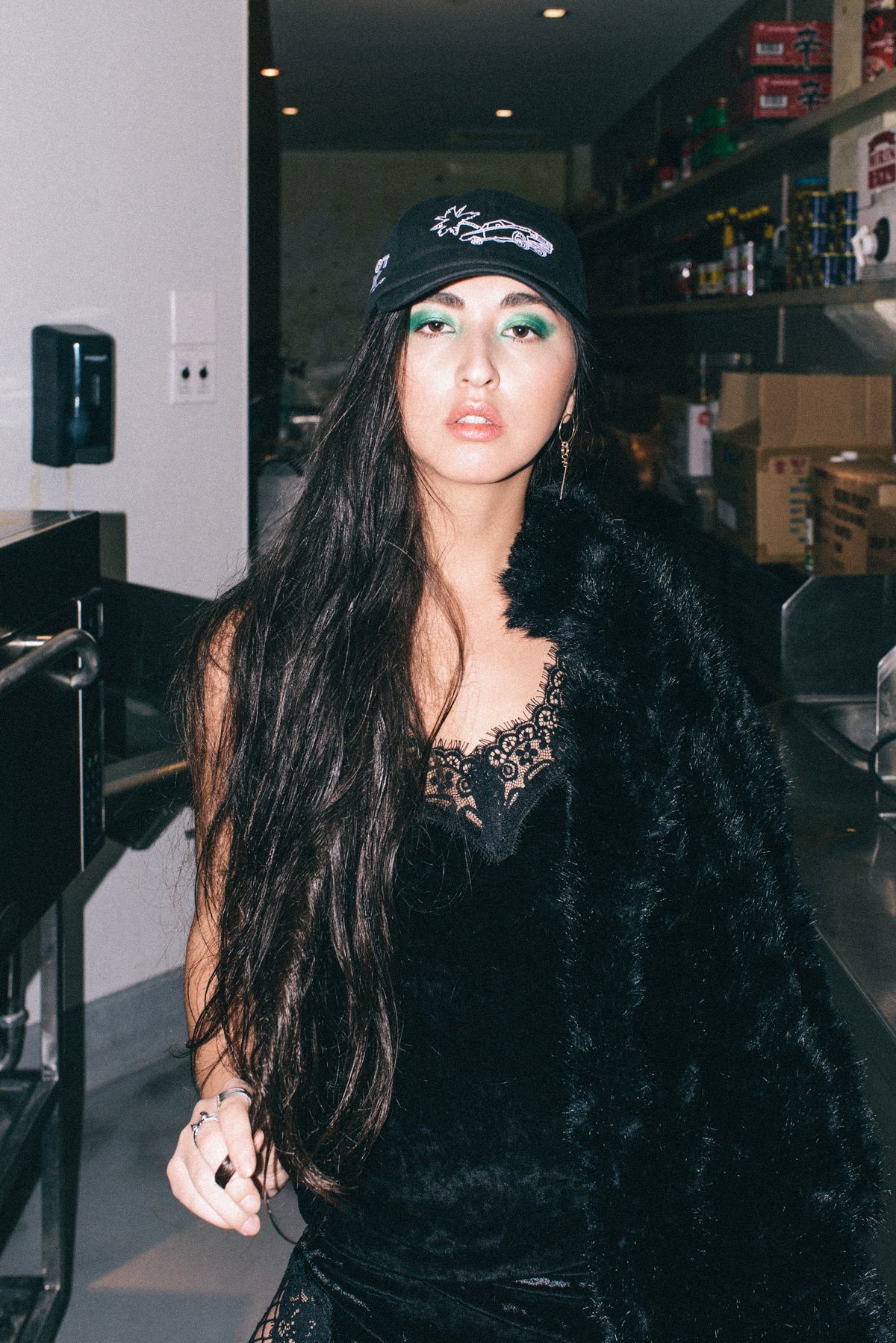 Upon meeting, Dimepiece LA and Roy immediately related to the amount of hustle they put in, the starting-out years in LA, the blood-sweat and tears that comes so easily in the food and fashion industry. The instant connection brought about ideas to share these experiences with those who love Dimepiece and Roy's food. The result is the two powerhouses, Dimepiece and Roy Choi's pot, executing a collaboration of a three-piece capsule collection that will be sold exclusively at pot.
Dimepiece and Pot have previously collaborated in branding and design of Pot bar's uniform in 2016 which features a sporty, forward street-style hostess ensemble set with an East LA Low-rider on the chest.
Join Dimepiece in celebrating the energy of this true angelino collaboration on Thursday, January 26th, 10pm-1am at POTt bar at The Line Hotel, where they will officially release the collection in the best way they know how — party!
Comments
comments
---