PLAN CHECK KITCHEN + BAR
Plan Check is serving up crazy cool burgers, sides, beers and drinks. This place is delicious, trendy and downright original. From the interesting ketchup leather to their actual ketchup, this trendy spot has me coming back for more! Having a few locations, one on Fairfax, in Downtown LA and on Sawtelle, this restaurant is sure to make your taste buds buzz!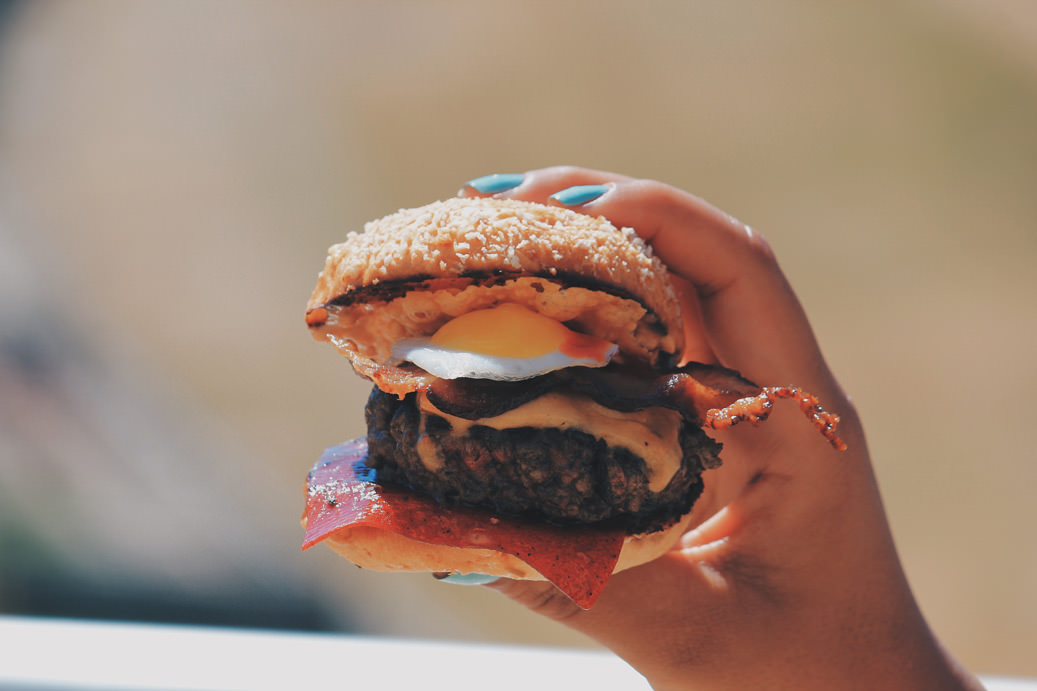 PCB (PLAN CHECK BURGER) $12.00
americanized dashi cheese, ketchup leather, schmaltz onions, mixed pickles, crunch bun
First thing is first, the burgers. They range from $11-14 and are a little small. However, they really do stack them up, so I'd say maybe one and fries or a side and some beer and you'll be golden! The small size is worth it, because every amazing bite makes up for it. If you need, get another ;).
The PCB Burger, pictured above, which stands for the Plan Check Burger contains Dachi Cheese, Ketchup Leather, onions and pickles. The Ketchup Leather is really something special, hello, who would ever think of ketchup as candy leather? It gives a nice chewy but bitable feel and tasted like ketchup too! The pickles gave it a crunch and the meat was cooked to perfection. I'm big on grilled onions so this really brought the whole burger together with the cheese as well. The bun was also original in that in had an unexpected crunch on the outside.
The Blueprint Burger has a totally different taste than the PCB Burger. It contains blue cheese, pig candy, FRIED onions, garlic steak sauce and pepper cress. Okay, pig candy is just candied bacon and this is out of this world. Next time, I am going to see if I can order a side of this, simply amazing. Such a different perspective and taste of bacon, and when you pair it with the burger, it really matches up perfect. The Blue Cheese is creamy and gives a stingy but cheesy taste. Something that makes this burger crunchy is the fried onions, also another interesting item on a burger. The sauce is barbeque-ish, which gives a totally different taste than the PCB burger. Both these burgers were amazing and I can't wait to try the rest, and these again and again and again.
The fries were just regular potato fries with ketchup and I asked for Salt and Pepper Mayo which tasted like a garlic aioli meets ranch. The ketchup was so different. The taste was fresh and a strong tomato flavor. If you are not up to trying new sauces, these might not be the sauces for you, especially if you like the traditional ketchup, however, you will NOT be disappointed. I am still thinking about the ketchup to this moment. The flavors were pasty, tomato with a little lemon and a citrus feel and a little sour, but sweet, really really delicious. The IPA beer was also delicious and paired nicely with the burgers.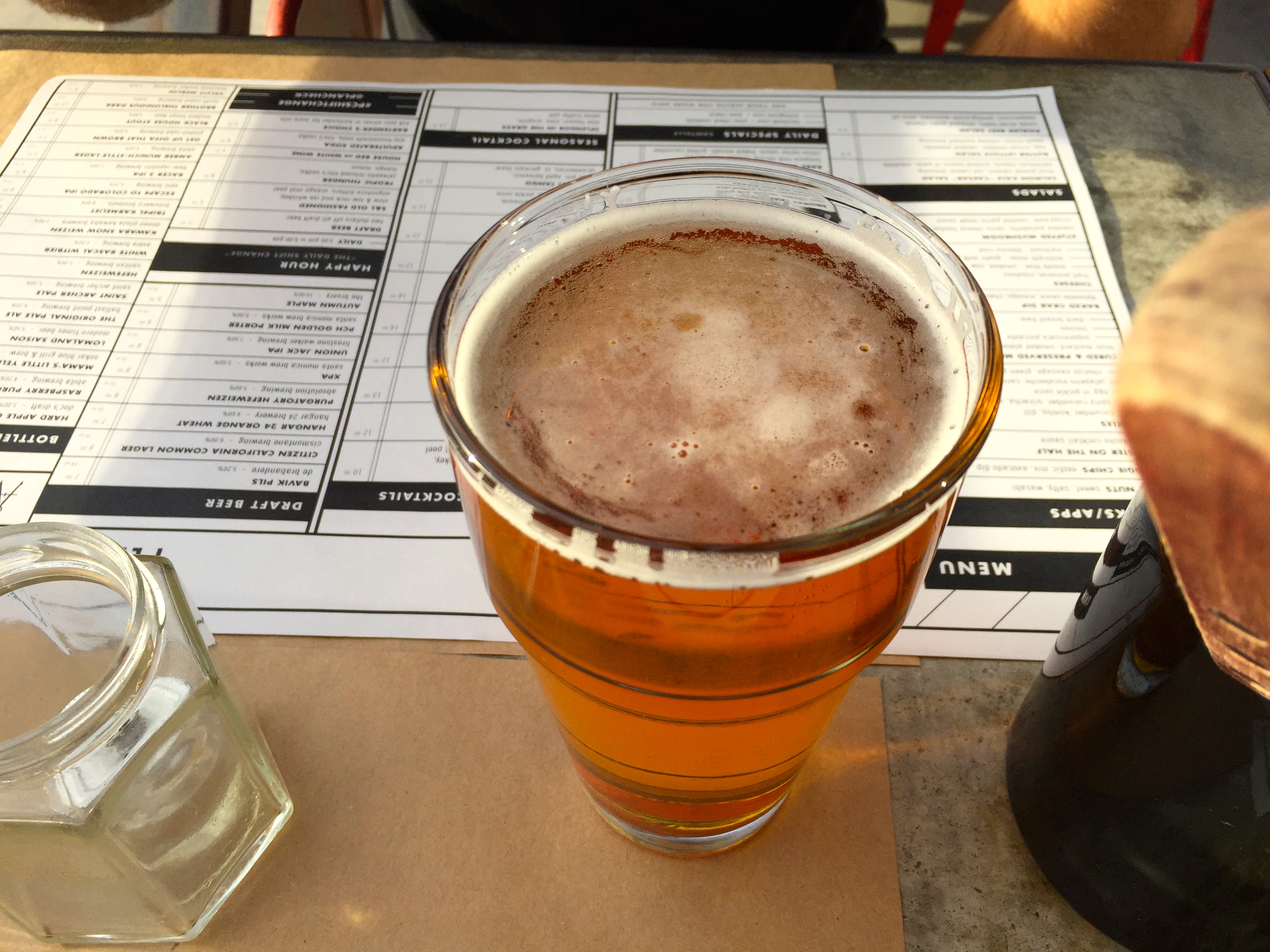 BALLAST POINT SCULPIN IPA $9.00 (16 oz)
San Diego
I came to this place with high expectations and actually going here knocked it out of the park. As well as the food, the service was great. The waiters were really nice and pleasant and helpful. The service and wait time was good, no wait time and the prices are REASONABLE. Cute seating on the Sawtelle location. The water cups and silverware, plates also gives a nice trendy feel. Definitely check out this place because I will definitely be coming back for more! It contained the perfect components for a wonderful dining experience.
Comments
comments
---