ABV: 4.8% | STYLE: PALE LAGER | BREWERY LOCATION: LOS ANGELES, CA | HOPS: BRAVO | AVAILABILITY: SEASONAL
SOCAL MEETS SOUTH OF THE BORDER. THIS SMOOTH, CRISP LAGER IS CUCUMBER FORWARD, COMPLEMENTED BY A TOUCH OF LIME, A PINCH OF SALT, AND A HINT OF HEAT.
It's been a very hot summer and the only thing that kept me cool was this beer. Golden Road has a long list of great beers. So when I found out they just created a Pico to Mexico I was beyond excited. Described as a cucumber lime lager with a hint of habanero flavor. Picture a 85 degree summer day, sun is blazing, and you've been outside cutting the grass or grilling steaks. You open the fridge and grab a cold one. As I sipped Pico to Mexico, it gave me a sense of hope. It was a weird feeling, but knowing that a beer like this is being brewed in our own city was satisfying. The crisp taste of any lager is one that most of us know well. So you can only imagine sipping on this ice cold lager as the sun sets.
What makes it so great is that it tastes just as its described, and it's wonderful. I know sometimes you might buy a beer, and it's called something, but tastes like something else. In this case, you get everything in the can. The strongest note is the cucumber. It's refreshing and not overpowering, but very distinct. To taste you get almost a bag of fruit taste, especially on the back end when the habanero flows through. I know its tough to compare with so many different brews on the market, but this one really hits the spot. Now while summer might be over, you might wanna stack up on some 6packs as this beer is only available seasonly.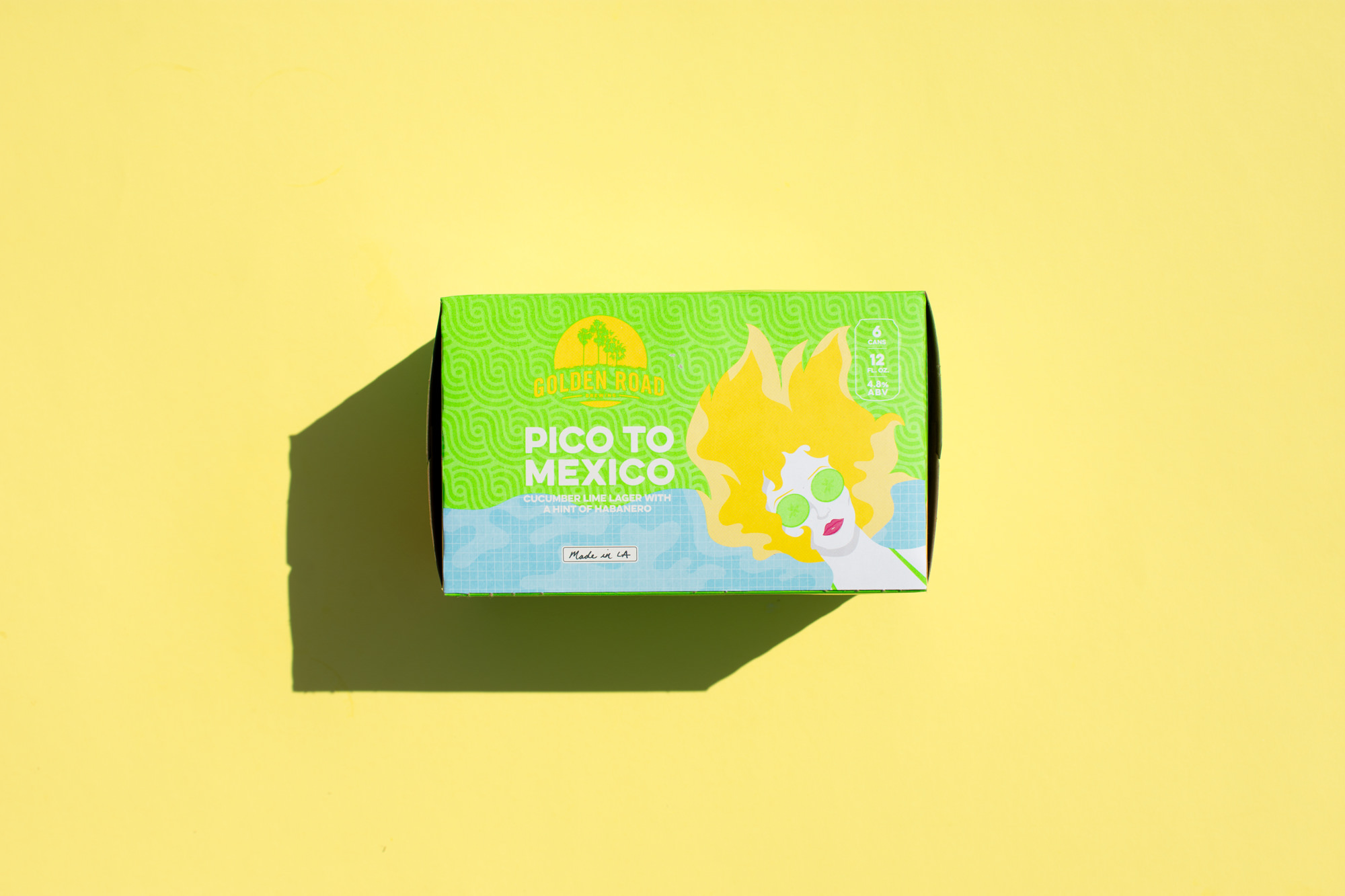 Comments
comments
---