Spring in Los Angeles may be one of the better seasons in the country — mid 70's, sunny, breezy, it's just beautiful. This spring has been especially better than most though, considering the super bloom. So why sit on the couch while the sun shines bright and beautifully over the city. Why not go out, and enjoy all the efforts our city has made. Sure, it's been widely stated that here in Los Angeles we need more parks (Measure A). But we can make with what we have, for now, and enjoy a day at the park — with a picnic.
We've all had at least one picnic in our lifetime, I think? But if you haven't don't feel too bad, we're here to show you how to get your picnic game strong. Dining outdoors can sometimes feel like a hassle, but don't overthink it. Dining al fresco with friends or family can be very enjoyable. Even more when you pick your favorite park to do so. In our case, we chose Echo Park Lake to enjoy a beautiful evening of food & wine — of course with the help of Whole Foods Market.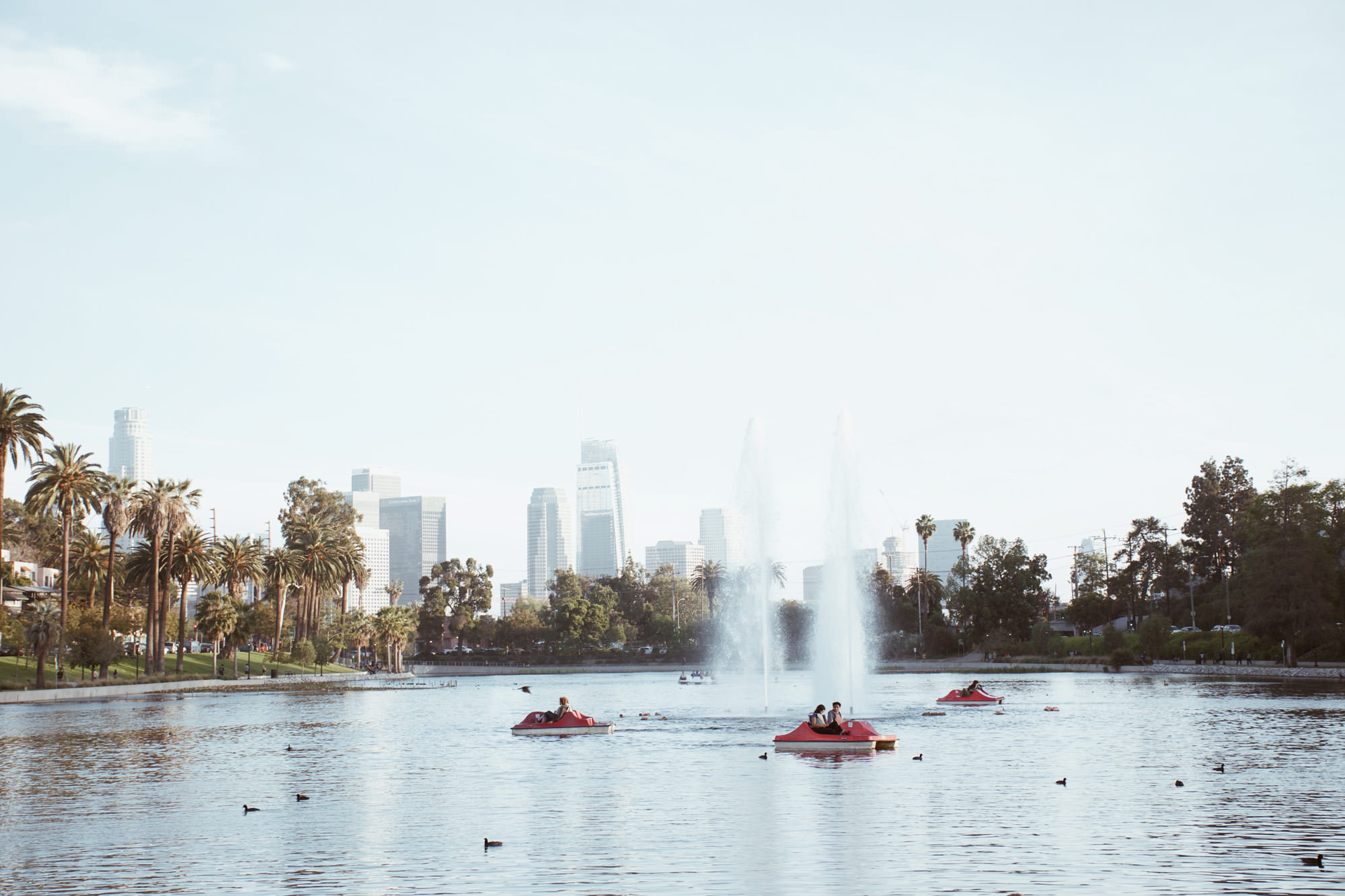 THE PARK
Picking a park should be the least of your worries when trying to have a picnic. There are so many to choose from no matter where you are. But if you wanna make it easier on yourself you should probably pick one closest to a Whole Foods. The food will be fresh and if you forget something, at least you'll be nearby. Echo Park Lake is always my go-to park, mainly cause its always full of people enjoying the sun. While there are tons of parks in Los Angeles — Silver Lake and Griffith Park are some of my other favorite parks. You can have an amazing quiet picnic out by the merry-go-round in Griffith Park. You know, the place where Walt Disney got the idea for Disneyland.
THE FOOD
You picked your park, now comes the "hard" part. Having to choose from so many good options at Whole Foods. While we all have our own taste, let us just recommend a few of our favorite pick-ups from the market. First, walk up like a boss and choose a salad that best fits you. I picked up a Sonoma chicken salad. Just know — offerings change seasonally & vary by store. The Sonoma chicken salad is a take on a traditional chicken salad. Generous sized chicken breast in poppy seed dressing, grapes, and toasted pecans. A delicious alternative to a classic, with sweetness, texture, and overall great balance.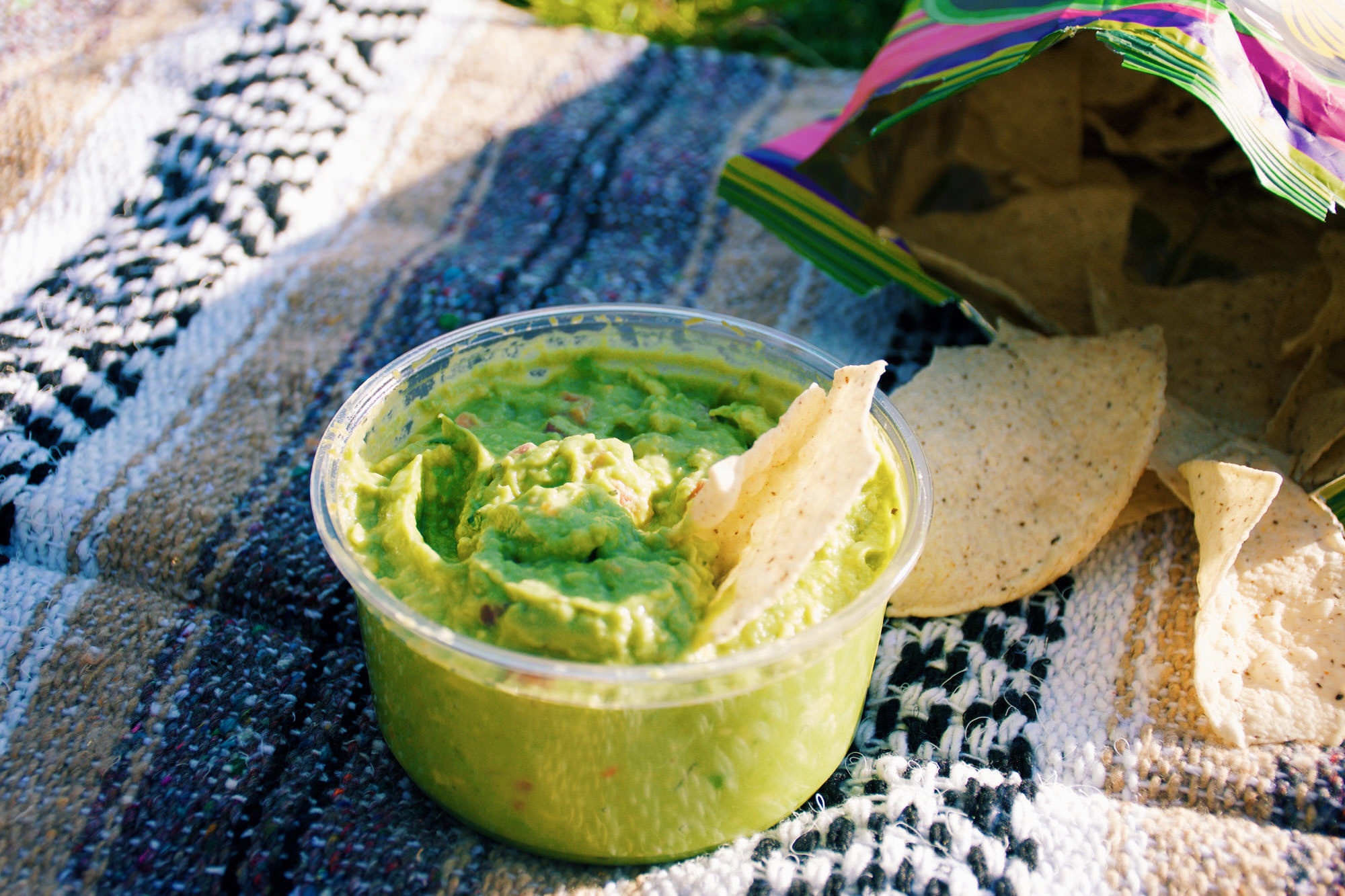 Other things you're definitely gonna wanna pick up: chips & salsa or in our case guac. Probably my favorite combination that we picked up, and might I add some of the best chips & guac I've had in a long time — hands down. The bag of Siete Chips (lime) are so good themselves, you can't imagine how much better they are with guac. Sorry if I'm drooling. Once you pick up a bag of chips/salsa you know you can't have a picnic without cheese. A block of cheddar, and some crackers if you'd like. Don't forget to pick up some beverages on your way out. Sparkling water or bottles juices make great pairings for whatever you're having.
Finish things off with some fresh fruit for dessert. I picked up a small case of fresh strawberries, and a bottle of wine. While alcohol isn't permitted in parks, you might get away with a bottle of wine. Remember, make your picnic whatever you want it to be. Enjoy the food you're eating, and do it with good company. Whole Foods makes it easy to do just that, all while knowing you're eating top quality produce and ingredients. Pick your park & have a picnic.
Comments
comments
---