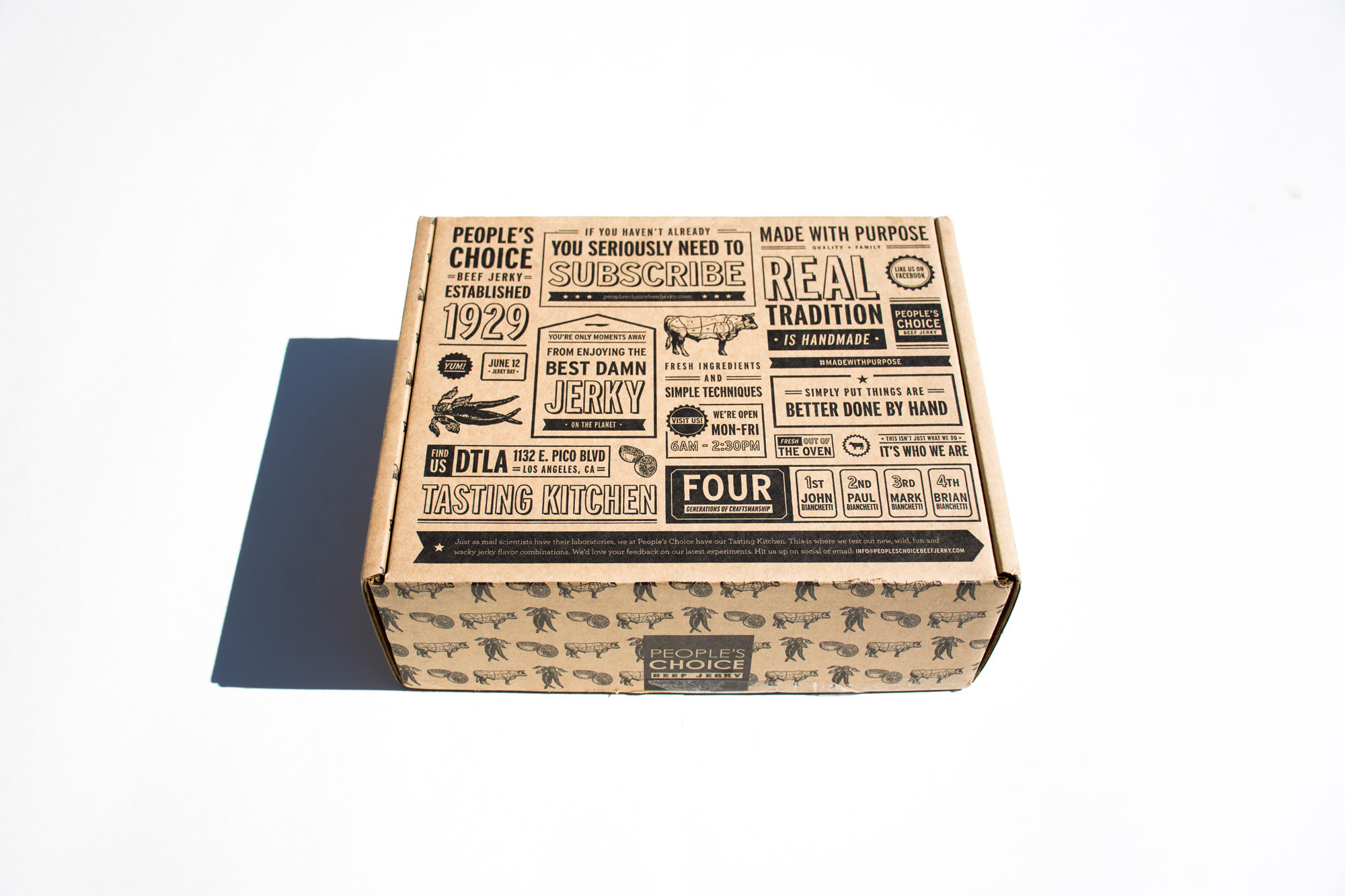 "THE MOST BASIC BUSINESS MODEL IS TO PURCHASE RAW MATERIALS, TRANSFORM THEM INTO SOMETHING NEW, AND SELL THAT PRODUCT AT A HIGHER PRICE. A PROFITABLE BUSINESS IS ONE THAT CAN DO THAT REPEATEDLY."
THE STORY
Made in LA is a series that speaks for itself, and we're excited to introduce the first featured brand. These days, the marketplace is filled with tons of brands. Some may be big, some may be small, others can be mom & pop brands that are family owned. When searching for something new, chances are you'll find the most popular brands. Mainly because those pay the most money to advertise. But that doesn't always guarantee the best quality, or taste, or even price. Search 'Beef Jerky' or 'Best Beef Jerky' on Google and chances are the first results show Jack Links. No disrespect to them, but they're far from the best beef jerky we've had. If your search results brought you to People's Choice Beef Jerky, than hey — give your computer a kiss.
People's Choice Beef Jerky is one of those family owned operations, and you know damn well that it's gonna be good. It's actually a story that dates back to 1929, and yes thats accurate. A story of a man, his family, and well what else — The American Dream. Back in 1929 John Bianchetti founded Peoples Old Market in Downtown Los Angeles. Fast forward to 1939 and his vision of owning a neighborhood meat market is a reality. From there, the business and philosophy was passed down from generation to generation. The philosophy was simple: the most basic business model is to purchase raw materials, transform them into something new, and sell that product at a higher price. A profitable business is one that can do that repeatedly.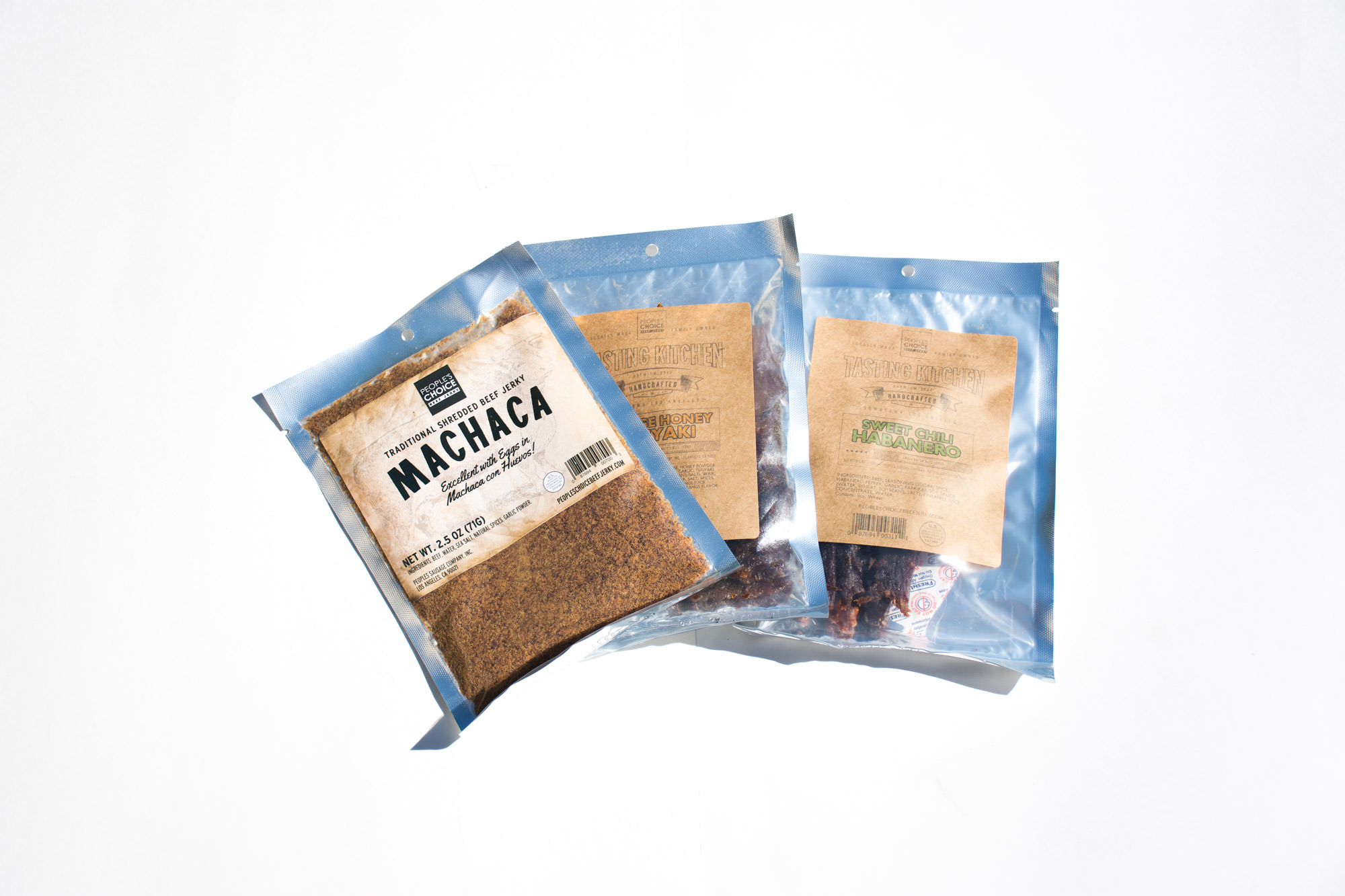 THE PROCESS
Trust the process. They've been doing this for over 50 years, and it's worked. People's Choice takes great pride in retaining their handmade process throughout the years. A process that preserves tradition while ensuring the highest quality product. This means that everything they do is handmade. How else would you expect such an amazing quality of product to be made. And if you're counting steps, People's Choice takes simple steps — every time. Slicing whole muscle pieces is one of them. Followed by marinating spice blends into the slices. All recipes that have been used in their family since the 1920s. The raw meats are then laid by hand, piece by piece on stainless steel racks. Finally, the meat is cooked and dried to enhance the natural flavors. Seems simple, right? Let's not get ahead of ourselves. We know it's not, and thats why we praise People's Choice for never sacrificing quality over quantity.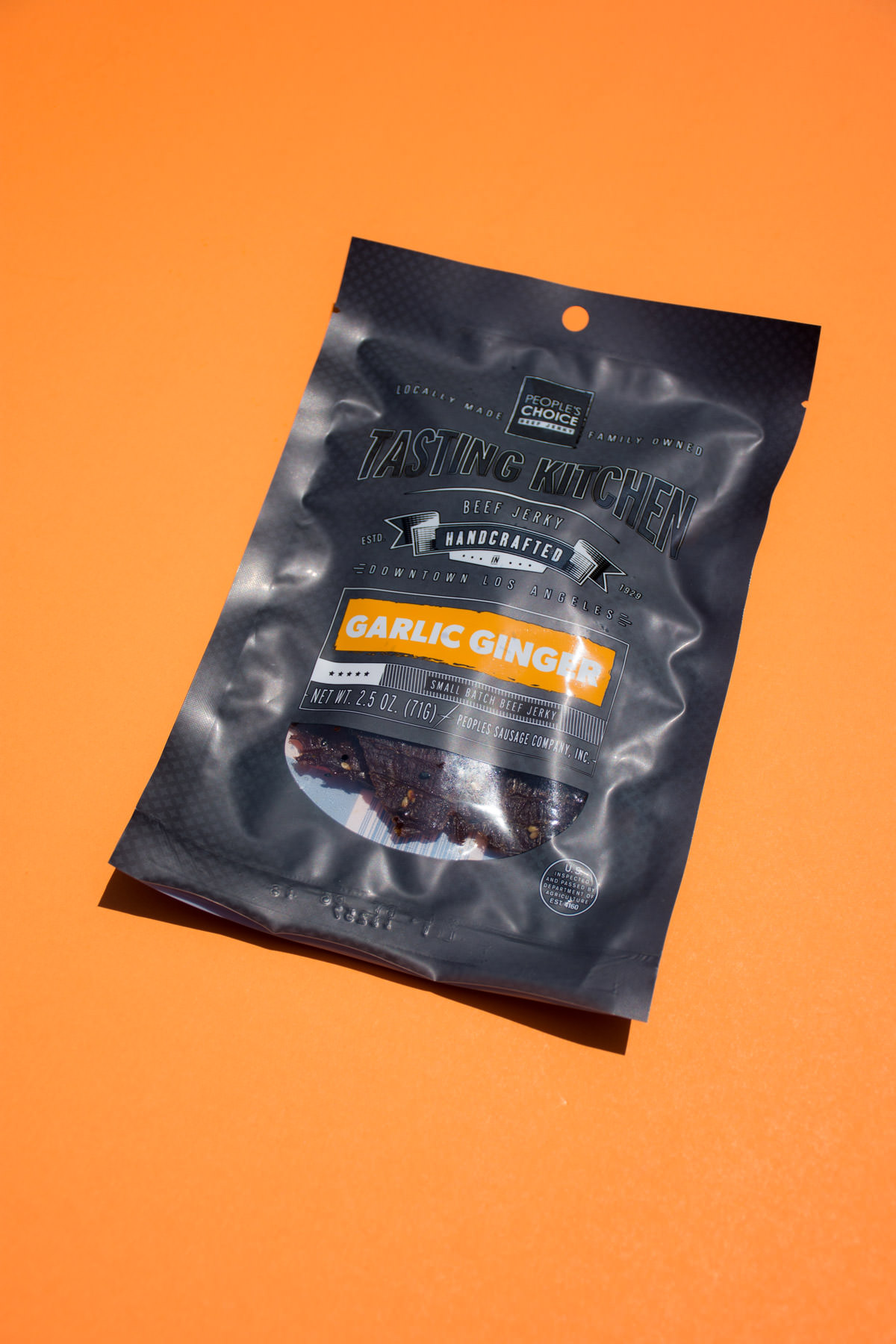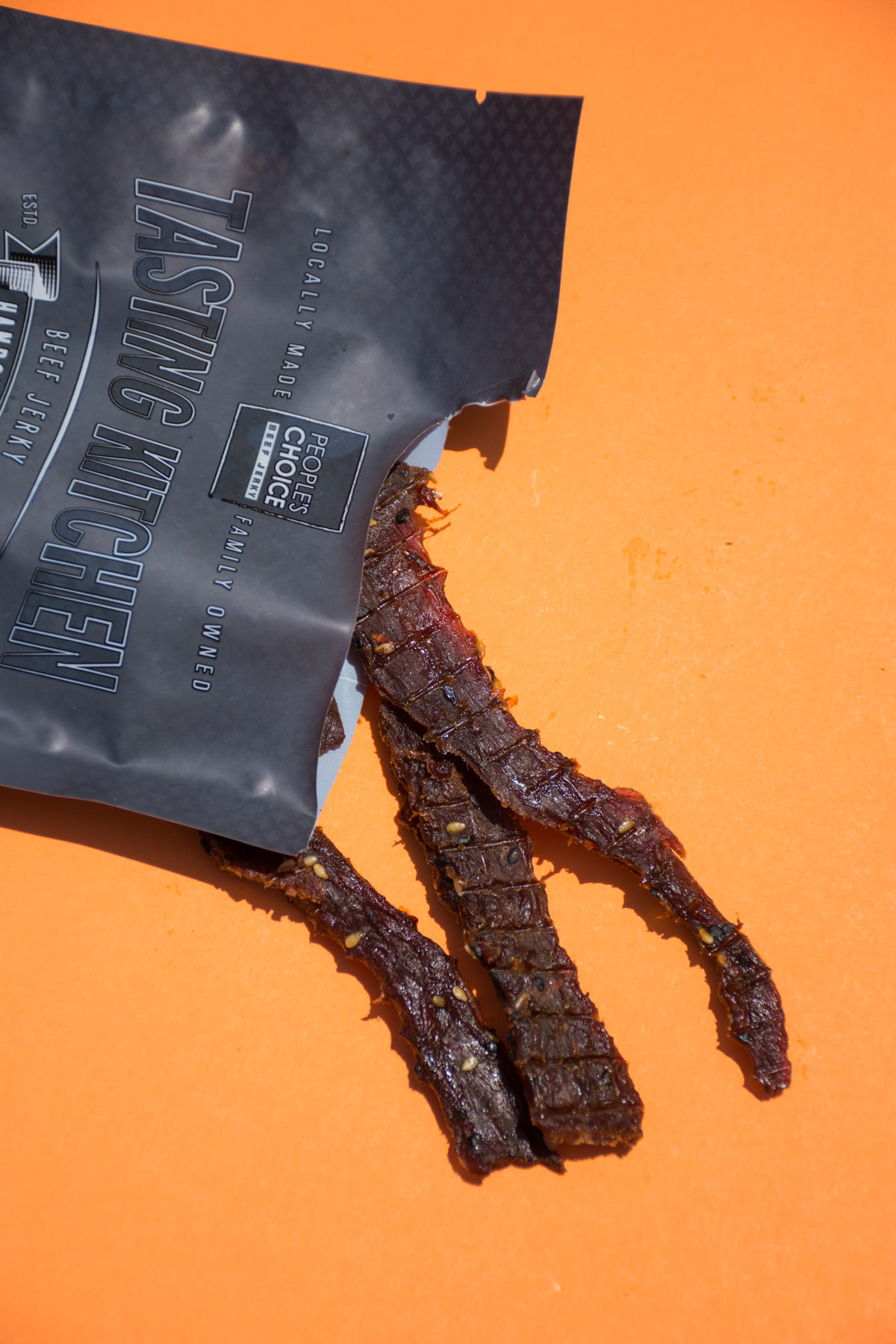 THE TASTE
If you're really a beef jerky lover, you've probably already had People's Choice. It's hard to skip past them. But if you haven't there's one thing you have to know — it's too damn good. When I ordered a box of everything, I already had an idea of what to expect. There was one thing in particular though, that drew me into People's Choice. Traditional shredded beef jerky. Not too many jerky brands make this. Why, I really don't know. But when I saw it in their shop, I was sold. So how did it taste? Prior to this, I've really only had 1 or 2 other shredded jerky's from other brands. The Machaca from People's Choice takes the cake though. Dry, moist, chewy, flavorful, long-lasting — it was all that and more. One of my favorite choices from their line of jerky. And to top it off, they have it available in bulk! Five pounds of shredded jerky goodness. If you're not that crazy over shredded jerky though, they have the regular 2.5 ounce bag.
My personal favorite products from People's Choice came from their Carne Seca line. Something about eating a piece of beef jerky that tasted just like a piece of Carne Asada really impressed the hell out of me. Spicy, flavorful pieces of jerky with an incredible texture that is unparalleled. Just writing about them makes my mouth water. And when you're eating them you keep hoping theres an endless bottom to the bag. This line of jerky does have some spice to them, so if you don't like spicy jerky — you've been warned.
The Carne Seca line is inspired by the diverse culinary tradition of Downtown Los Angeles. Focused on bold flavors, fresh ingredients, and simple techniques, our Carne Seca products feature all natural ingredients and a simplified process to showcase the deliciousness of traditional Carne Seca.
If you want something spicier — try their Sweet Chili Habanero. A powerful punch of hot habanero slowly creeps throughout your mouth. Followed by sweet tropical like flavors that blend perfectly with the heat. Flavors like these are created within the Tasting Kitchen line and created in small limited-edition batches. You can also find a handful of classic and old fashioned products that hasn't changed much in the past 85 years. These are their family staple recipes that have originated since the 1920s. The Old Fashioned line has Original Beef Jerky and Hot & Spicy. Thick cut, all-natural spices, and years of technique make these hard to pass up. Especially when all you want is some good old fashioned beef jerky.
Comments
comments
---