Let me just start by saying that this isn't a sponsored post. Although, on the way to Palm Springs there are so many advertisements it almost felt like this should've been sponsored. Instead, this day trip was celebration of my __ birthday (I'll let you fill in the blank) and a new found love for a city not forgotten — Palm Springs, California. I hadn't really planned this trip to be honest, I usually like traveling spontaneously. In the spur of the moment I think you find more genuine experiences and stay true to your opinions.
ARRIVAL/PARKING
The day started around 8am on the 10 freeway towards San Bernardino. It was about a 1 hour 30 min. drive (depending where you're leaving from) to Palm Springs Ariel Tramway which was our first stop. I'd be lying if I said I wasn't expecting snow atop the mountain the tram was going to take us on, but it was hard to imagine on the drive there. Surrounded by mountains in 80º weather it just didn't seem realistic. Once we got to the tramway drive though, I looked up and all expectations were shattered. The mountain covered in gorgeous white powder and lushed with scattered trees. Ok, so now I was excited. Parking is $5 once you get to the tramway entrance road & a bus comes to pick you up once you've parked and are ready to make your way to the main building, where you buy tickets to go up. In my honest opinion, $25 for adults is a good value & $17 for kids seemed just a bit excessive, but hey, what do I know. All I know is that it was worth every penny.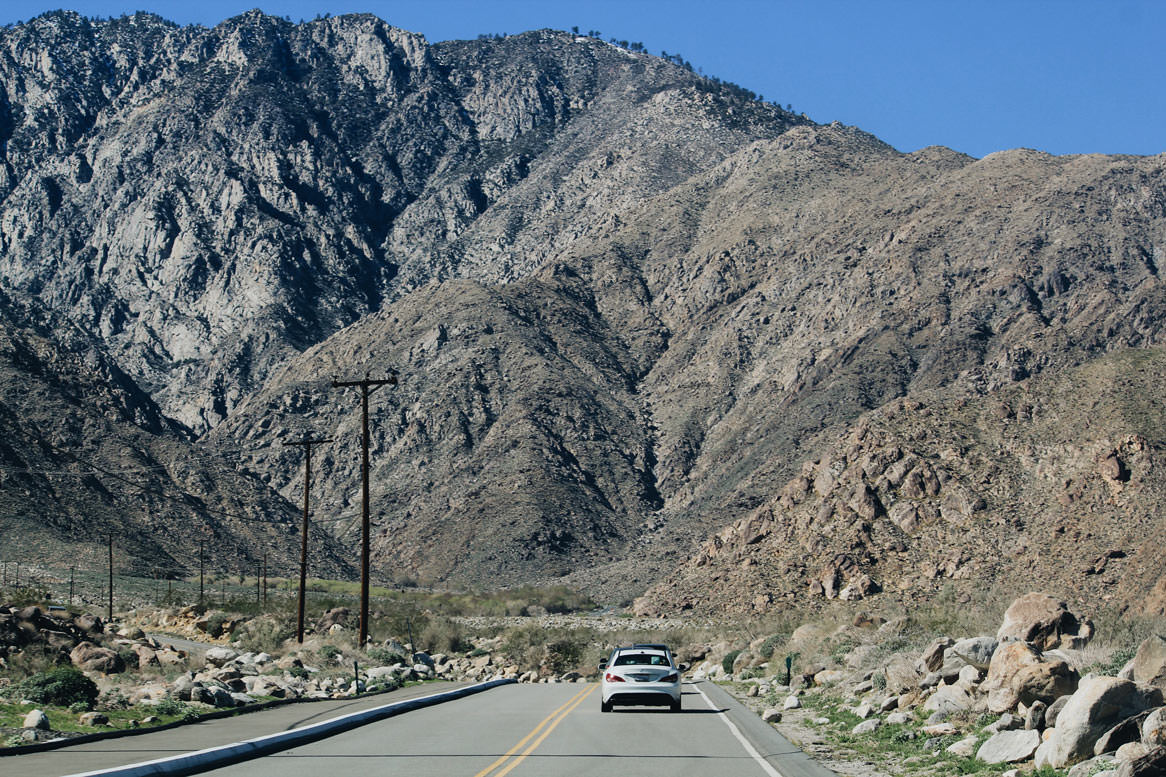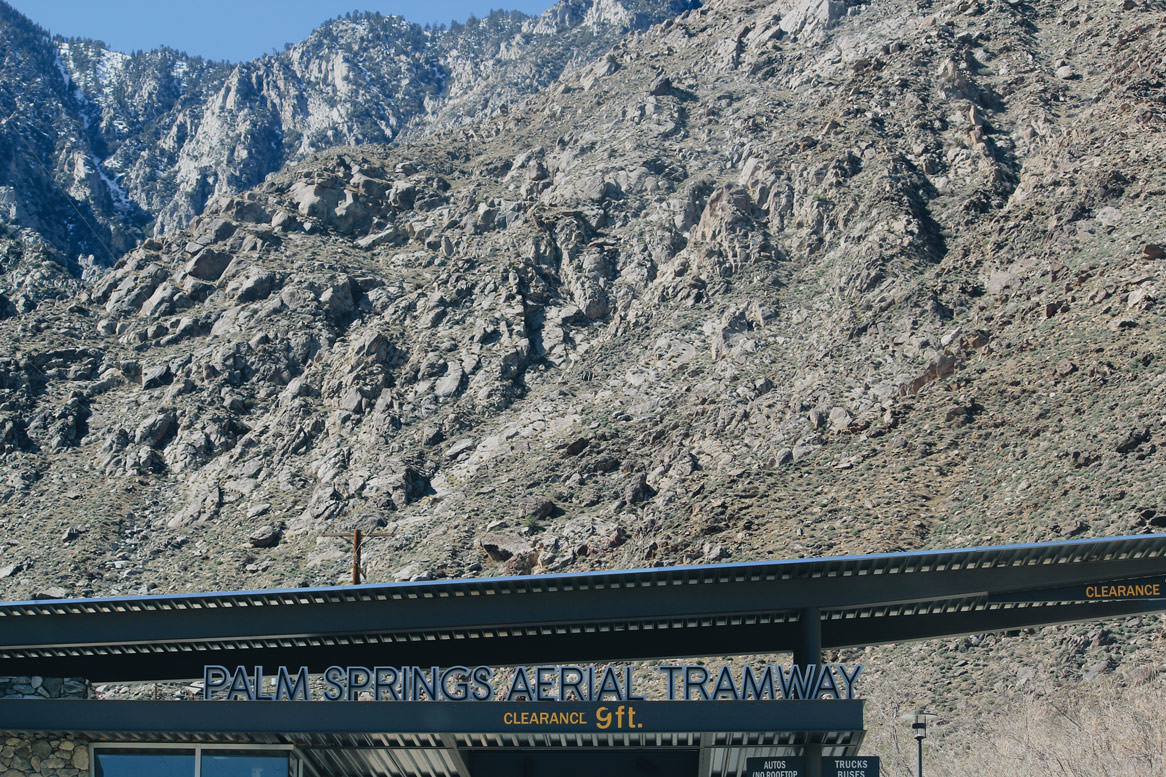 UP UP 'N' AWAY
Once we bought our tickets, it was time to conquer my fears. I have a weird fear of heights. I say weird because there are times where I can handle heights and there are times where my fears take over. In this case, I had mixed feelings about my fears, but I can say this…once you get to the top its well worth the 10 minute anxiety trip.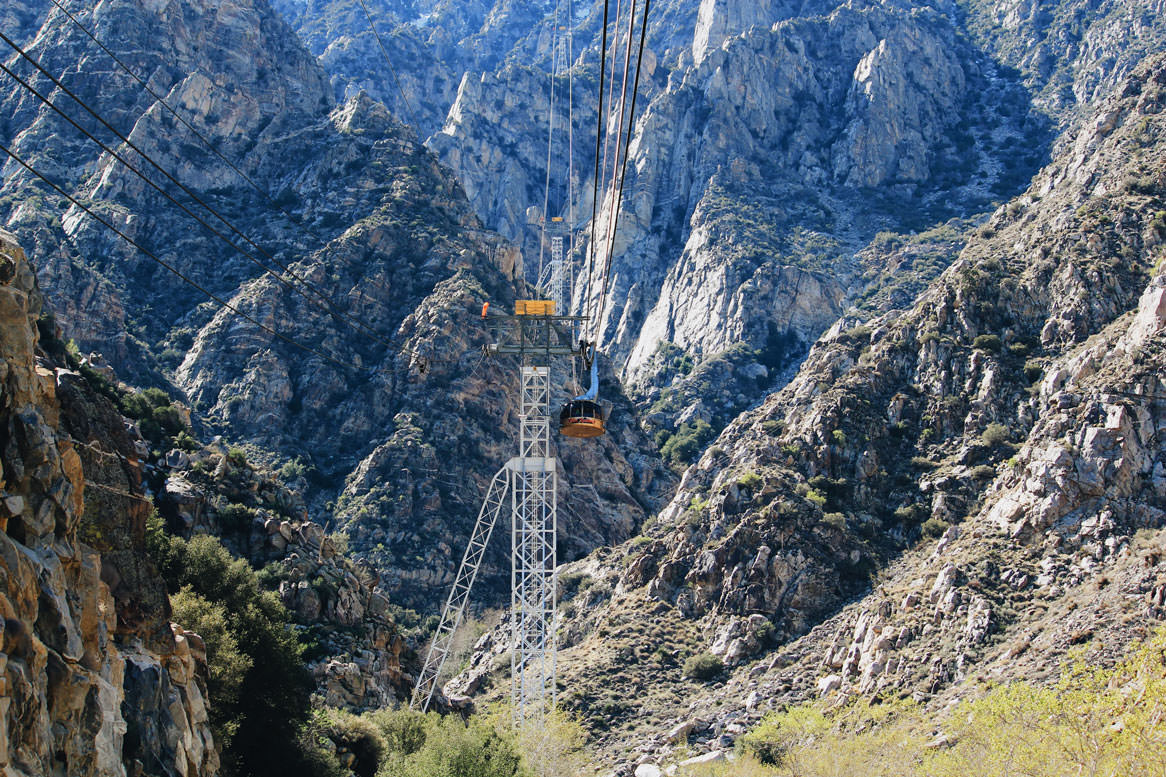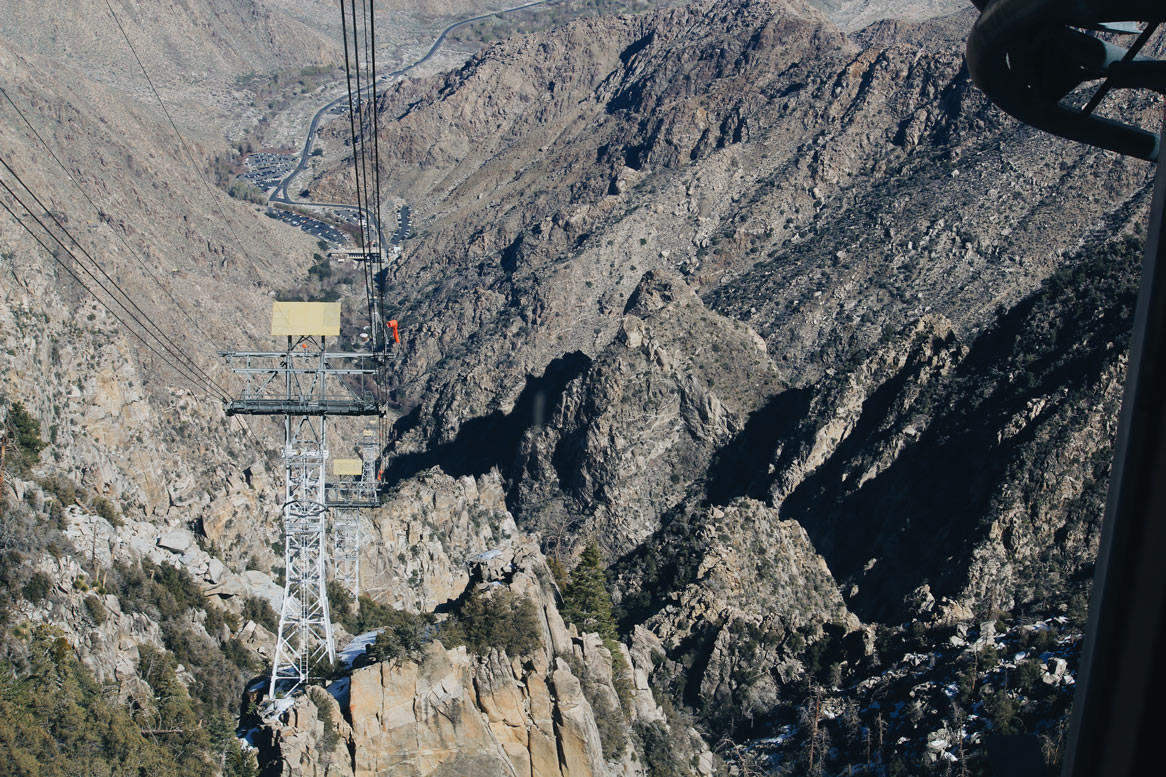 MOUNT SAN JACINTO STATE PARK
Once on the mountain, you are given the freedom to do just about anything you want. You can go sledding like I saw many people do, or you can just go hiking which everyone else was doing; myself included. I wasn't sure what to expect on any of the hikes, all I knew was I wanted to see a view or some wild animals. Our trail (discovery trail) led us to just that. We saw some wild gray squirrels, a lot of beautiful tall trees, and at the very end of the trail the 'Desert view' which gave us a wide open look at the Coachella Valley and beyond.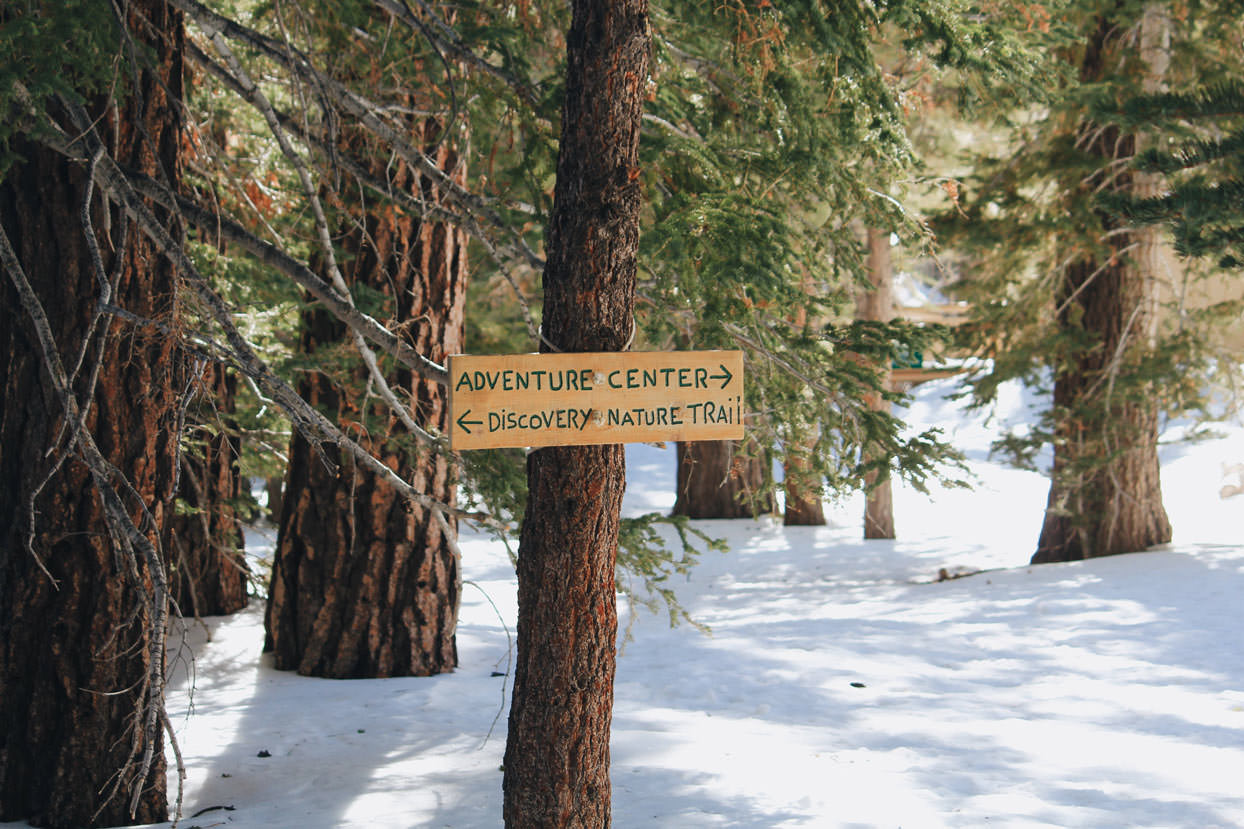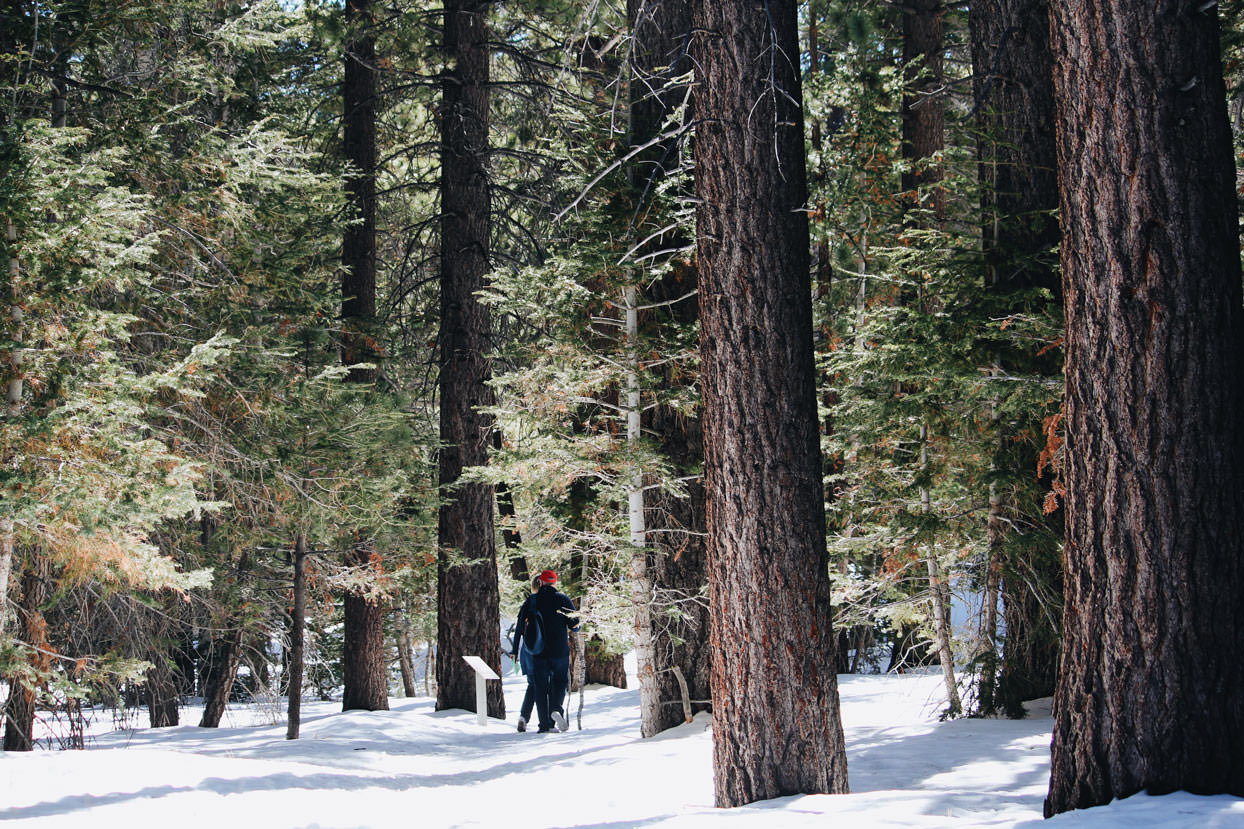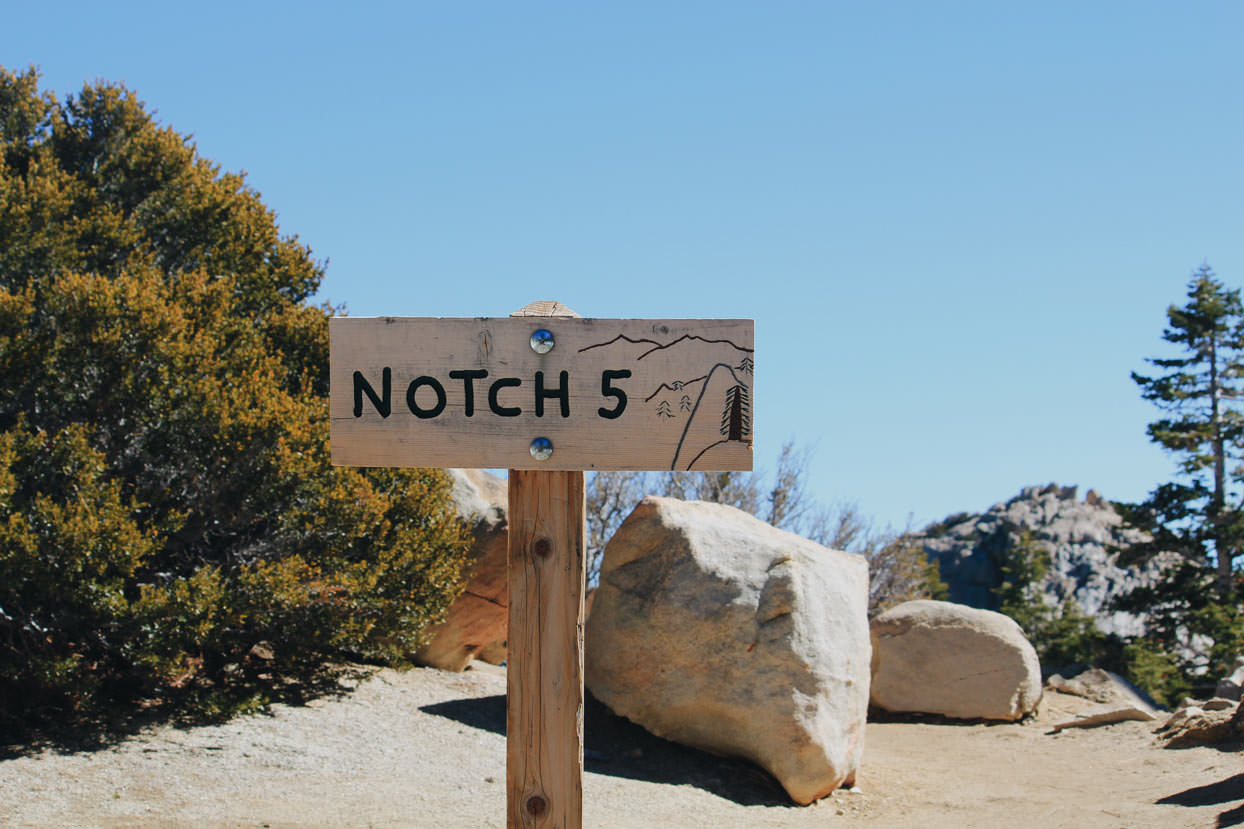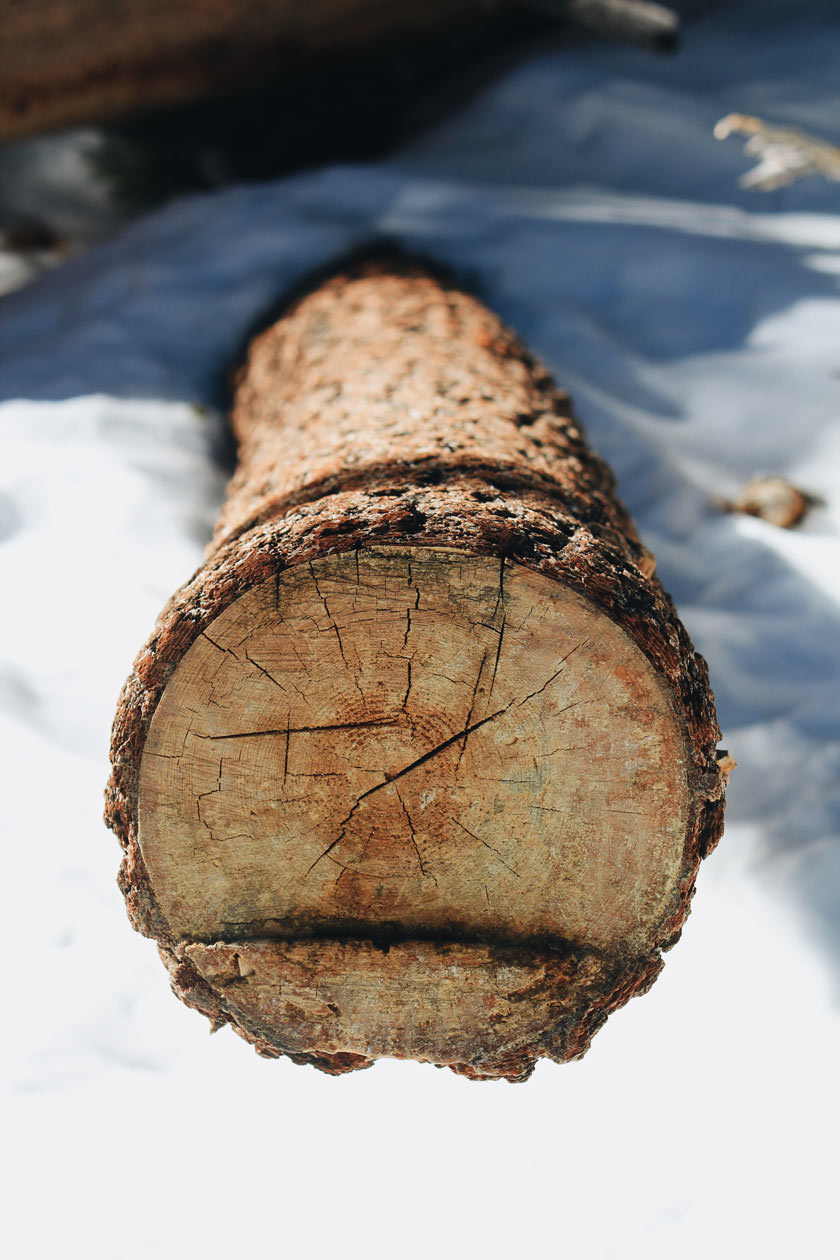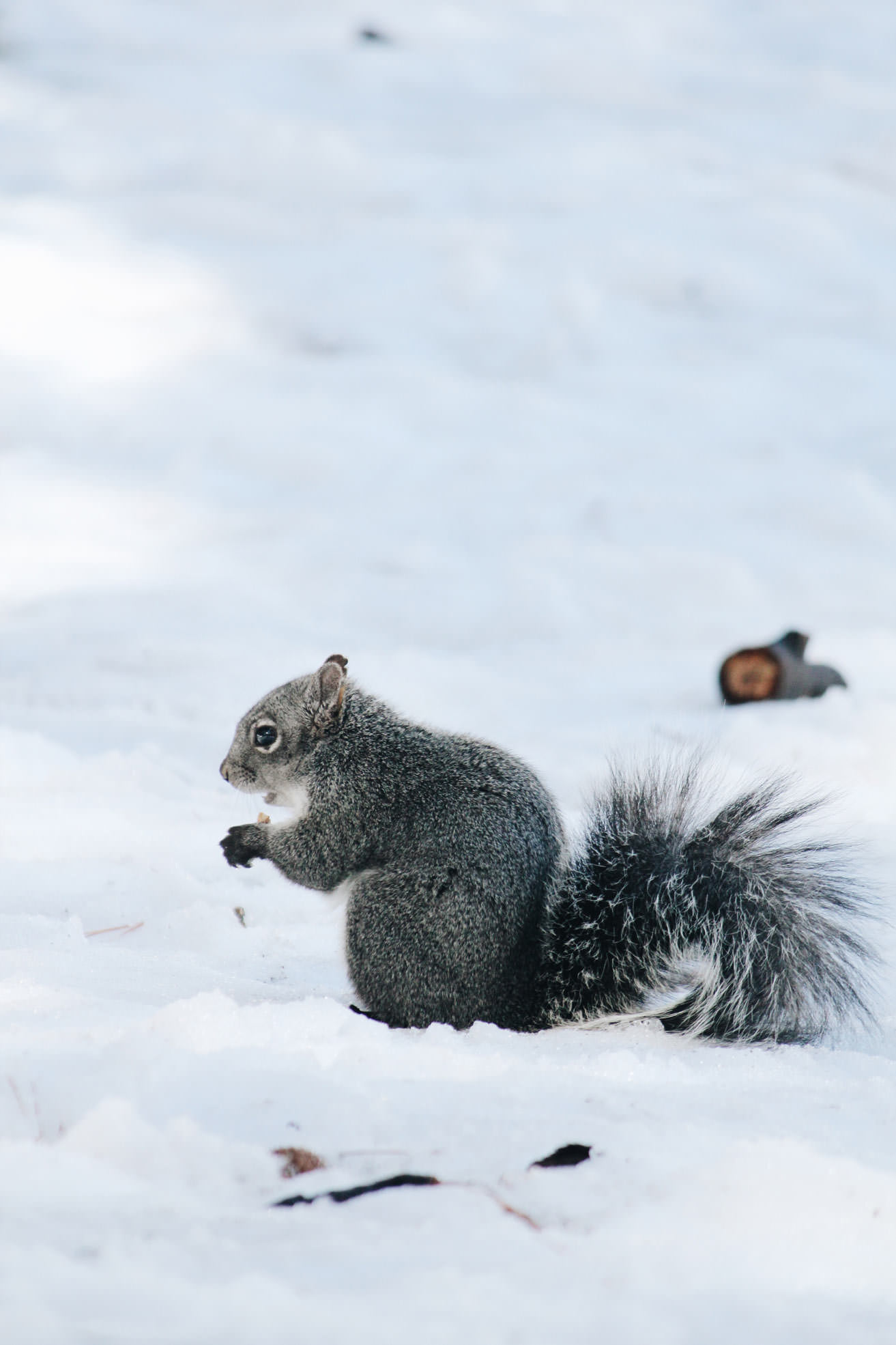 EAT/DISCOVER
After about 4 hours of hiking, we decided to travel down N Palm Canyon Dr. where there are tons and tons of places to discover. Everything from bars, hotels, and restaurants there are endless establishments to decide from. It's about a 20 minute drive from the Palm Springs Aerial Tramway to the Ace Hotel which was our first stop on our discovery tour.
ACE HOTEL & SWIM CLUB
The Ace Hotel & Pool Club is everything its name suggests. They have everything from 2 giant pools, a dog park, outdoor fireplaces, Kings Highway & The Amigo Room where you can enjoy a menu made up of locally-sourced ingredients. They have both a daytime and evening menu, and a poolside menu that will all knock your socks off.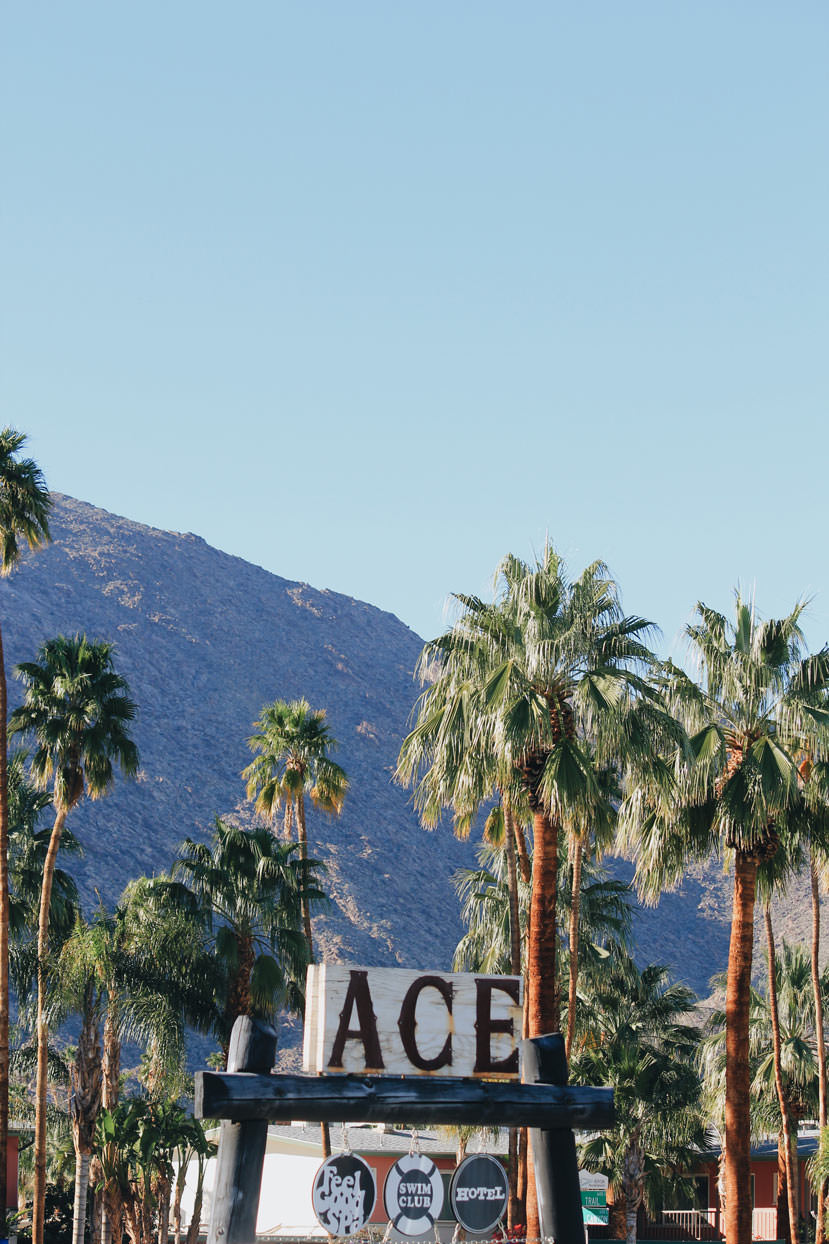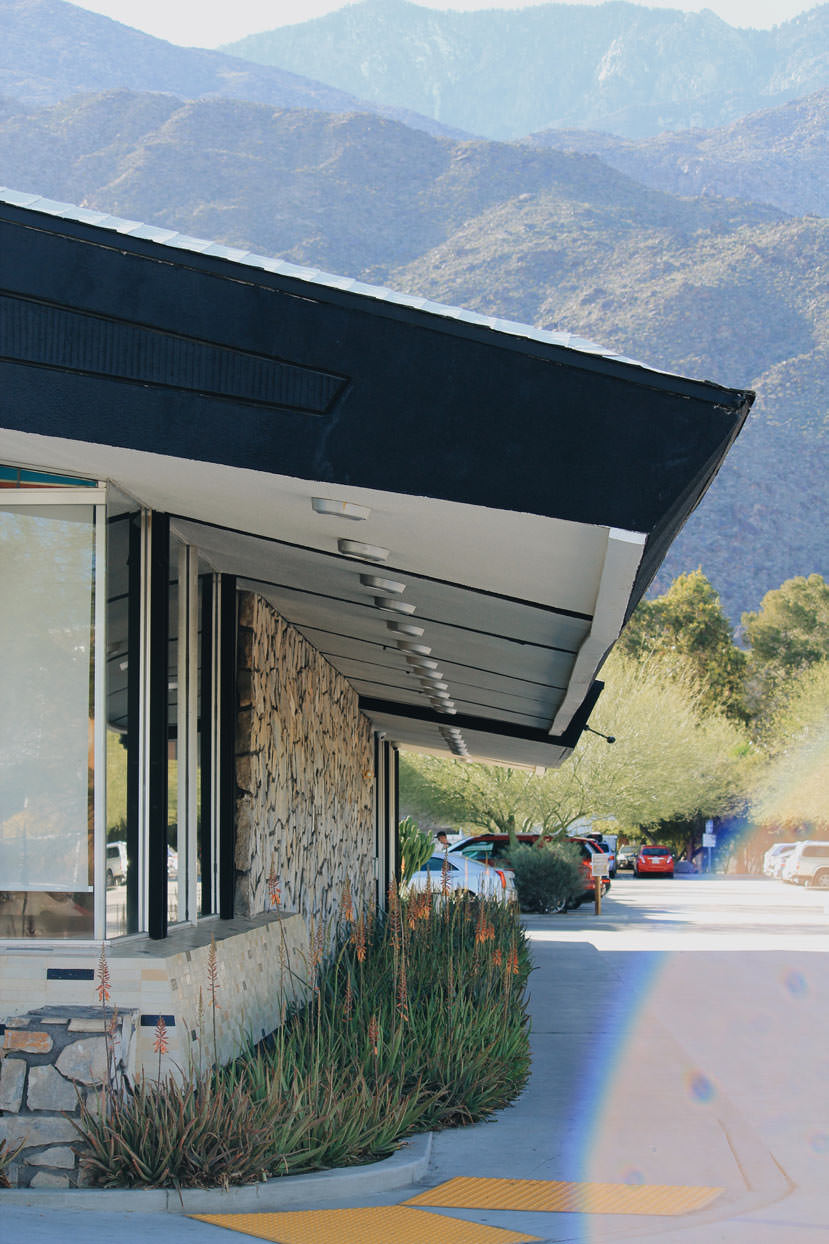 HARD ROCK HOTEL/SIMON KITCHEN + BAR
Now while we didn't eat at the Ace Hotel, we did make our way back down the road on a 5 minute trip to the Hard Rock hotel where we found Simon Kitchen + Bar. The whole place was pretty empty, which was a nice transition from the Ace Hotels noisy pool. Simon Kitchen + Bar is the latest restaurant of celebrity chef Kerry Simon, also dubbed as the Rock 'n' Roll chef by Rolling Stones Magazine. The menu definitely takes on the persona of the Hard Rock Hotel, with an edgy yet modern take on some of the comfort foods we all enjoy.
We stopped in during lunch and so there was one menu item that really caught my eye, which was the Crispy Sunday Chicken. Made with spicy pickled aioli on a pretzel bun. I have to admit, I was skeptical choosing this item. I'm not a big fan of pretzel buns, but that first bite really took me by surprise. The bun was perfectly baked, allowing the crisp of the chicken to really sink through the bun. The pickled aioli felt like it was the cherry on the cake, so incredibly good. If you like pickles that is. Another thing to note, this came with tater tots instead of regular fries, and just like the pretzel bun I'm not a big fan. Let's just say I found a new love for tater tots after having these. So perfectly crisped and seasoned, I wanted more.
Overall, I was glad I gave Simon Kitchen + Bar a try. I didn't really know what to expect going in, but I'd definitely find myself going back there, especially for that Crispy Sunday Chicken.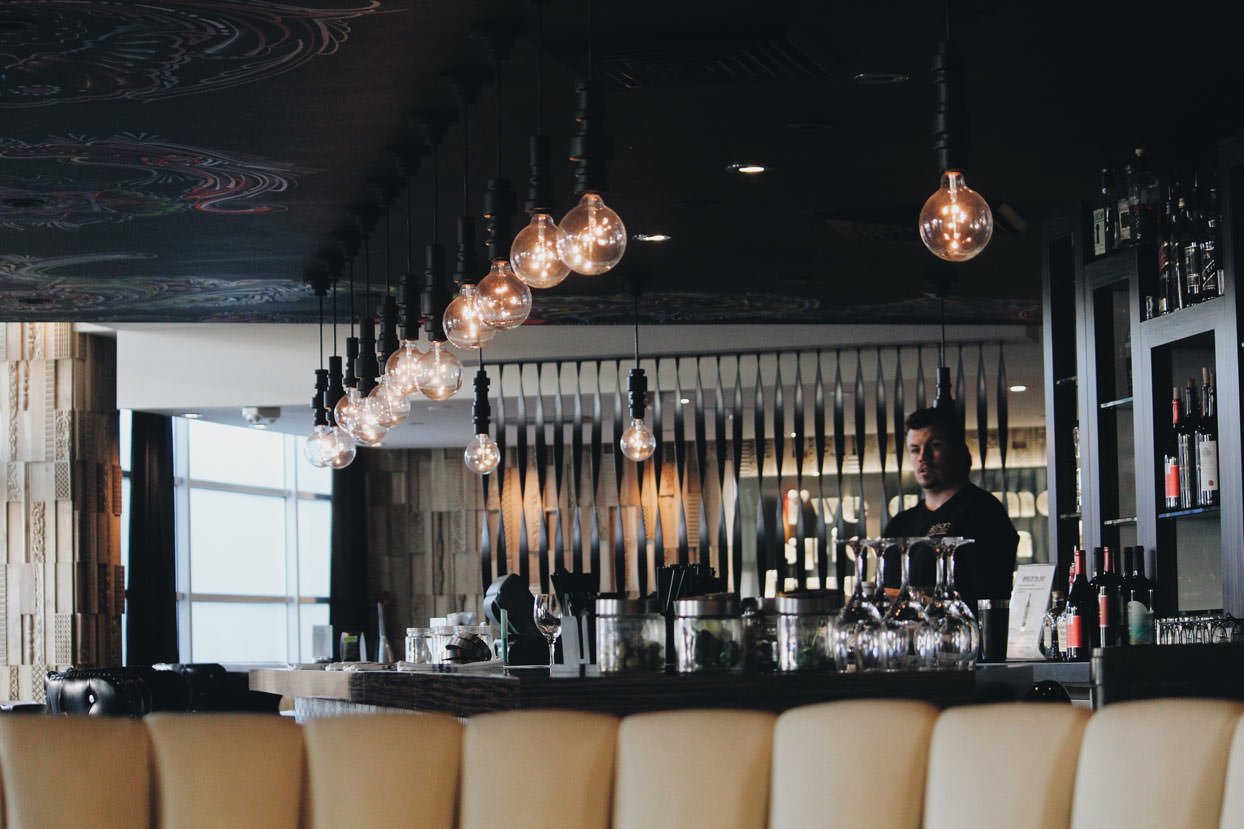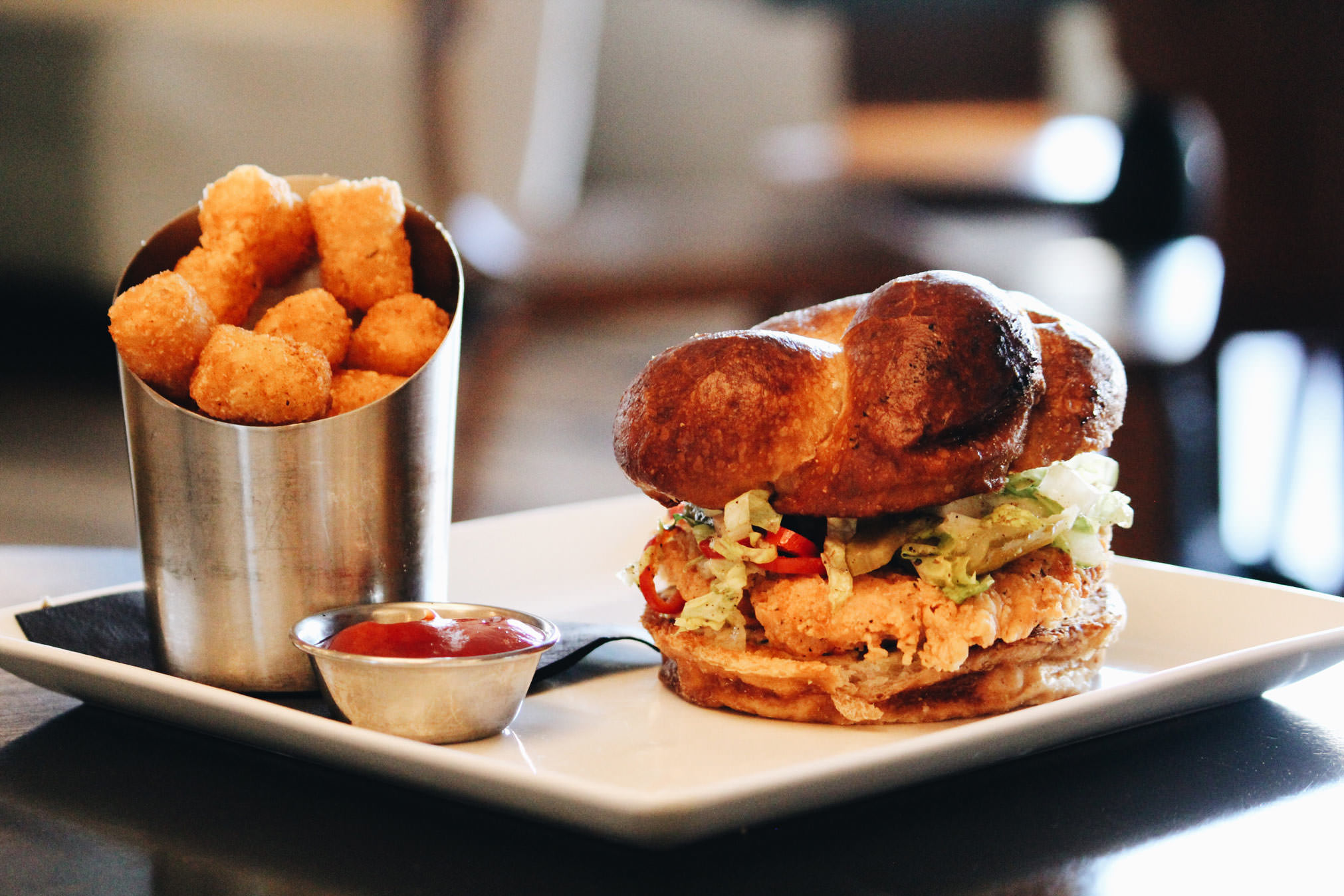 "…A SURPRISE IN THE DESERT"
So we're driving back home, I glance over to my right, and see the world's biggest dinosaurs. I'm not such a big fan of pulling over to stop and see some roadside attraction, but I couldn't help it. We pulled into this parking lot with two huge dinosaurs snapped a few photos, and pleasantly enough snapped a photo of the beautiful desert sunset. It was a reminder of the awesome day we just had and made me fall in love with Palm Springs that much more — well played, nature.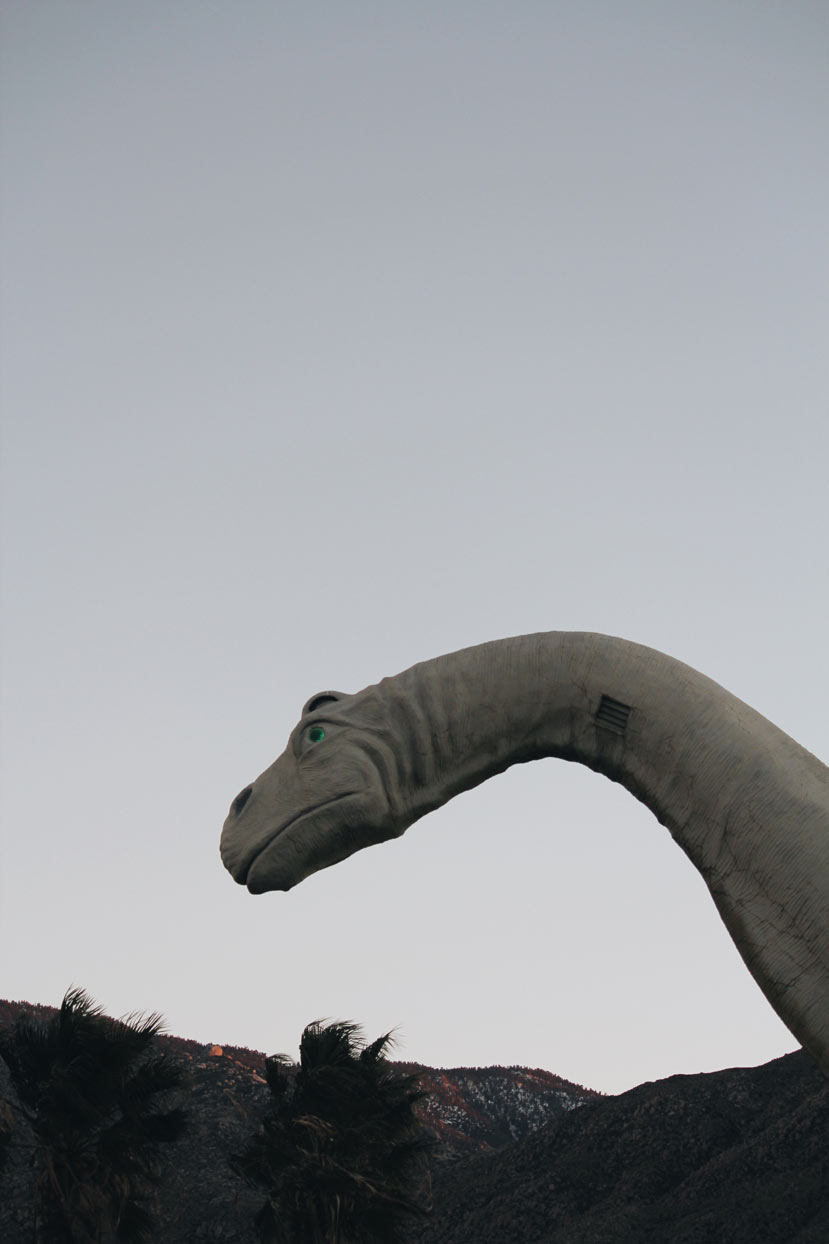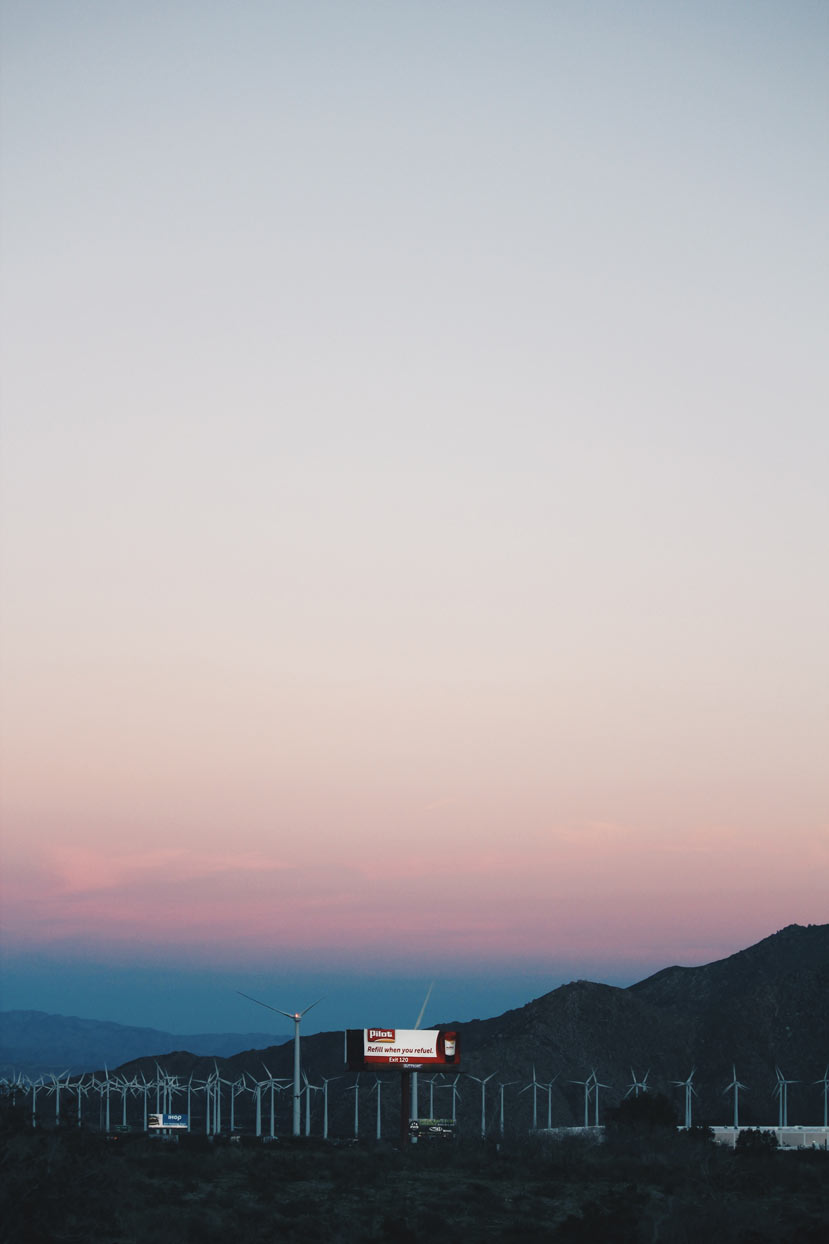 Comments
comments
---