Hot Haitian Pikliz (pronounced "PEEK-leez") are an unusual condiment to find on any American table, but for maker Blonde, they're a household staple. As you ease your way into the cuisine, you'll find that there are myriad ways to apply the tangy, spicy relish-slash-kraut, but the best ways tend to showcase those bold flavors with little else to cover them up. Here, the combination of brine oysters with a touch of vinegar-based heat is all it'll take to convince you that The Craic and Blonde Hot Haitian Pikliz aren't just for Haitian meals—they're here to stay!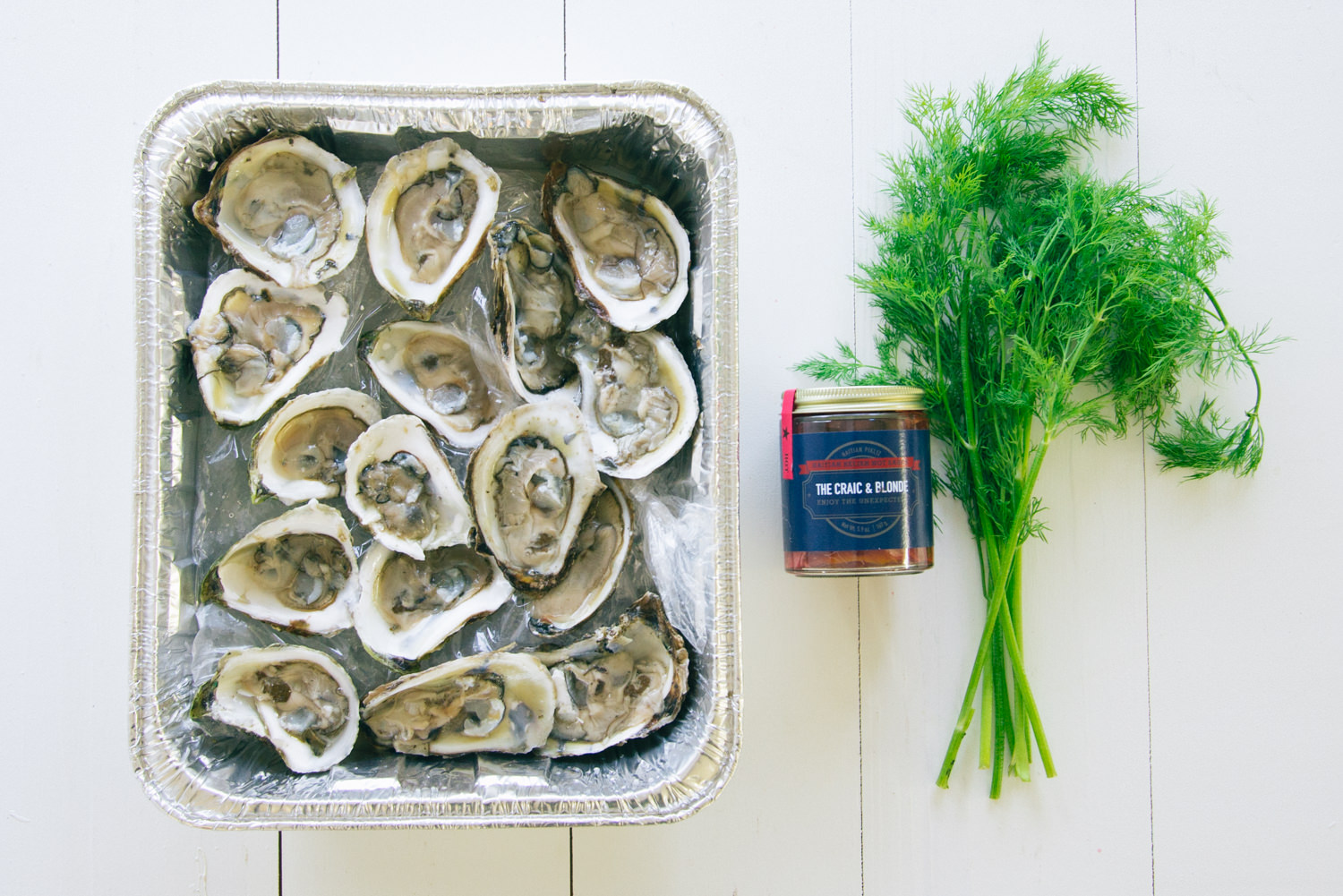 DIRECTIONS
Fill a shallow serving dish/tray with crushed ice.
Place the shucked oysters meat-side up on top of the ice, and scatter sprigs of dill between the oysters.
Use the jar of The Craic and Blonde Hot Haitian Pikliz to create a nest in the center of the ice. Place the jar inside to keep the contents cold.
To serve, top the oysters with The Craic and Blonde Hot Haitian Pikliz, to taste. Add dill, if desired.
Comments
comments
---