February is the shortest month of the year, but you can say it's one of the most eventful months. It's the month that will determine weither we have another unofficial month of Winter, or if Spring will come. With the weather being its usual SoCal self, its hard to really determine what to ever expect. I mean, El Niño was expected to overtake February, but instead we've had a steady amount of heat.
Anyway, lets get to the point. Early in February will always be a good time to spend up in the mountains. This time around, we were able to score an Airbnb in early February for Super Bowl weekend. Lucky for us, there was also still some snow up there! Not sure if theres any snow now, but I wouldn't doubt there being some snow come March given the 'giant' El Niño storm that many are predicting still to hit.
Our trip began on Friday, February 5th in Pasadena which is where we left from. Our first stop, Bevmo! A weekend getaway wouldn't be the same without some booze or even a bottle of your favorite spirit. We grabbed a few packs of craft beer, Firestone 805 to be specific and a few bottles of Stone Brew (Enjoy By 2.14.16 & Matt's Burning Rosids). Ok, so we're on our way! Not. Our check-in was at 4pm so we left around 2pm. On our way there, we made a stop to a local supermarket. Grabbed some essentials, for our dinner that night and our breakfast.
With our roadside stop and the hour and a half drive (depending on traffic) we made it up at around 5pm. When we arrived, it was pretty dark and quiet. I love that about the mountains. The driveway up to the house was wet and I guess some snow had frozen onto the driveway so it was impossible to go up. The nice neighbor came out and gave us some tips on how to get our car up, using salt which our host had mentioned he had left out. We then struggled to get the door open, as I didn't know how to get the keypad working (rookie, I know.) Our host was quick to respond when we reached out for help on the Airbnb app and got it open; really easily.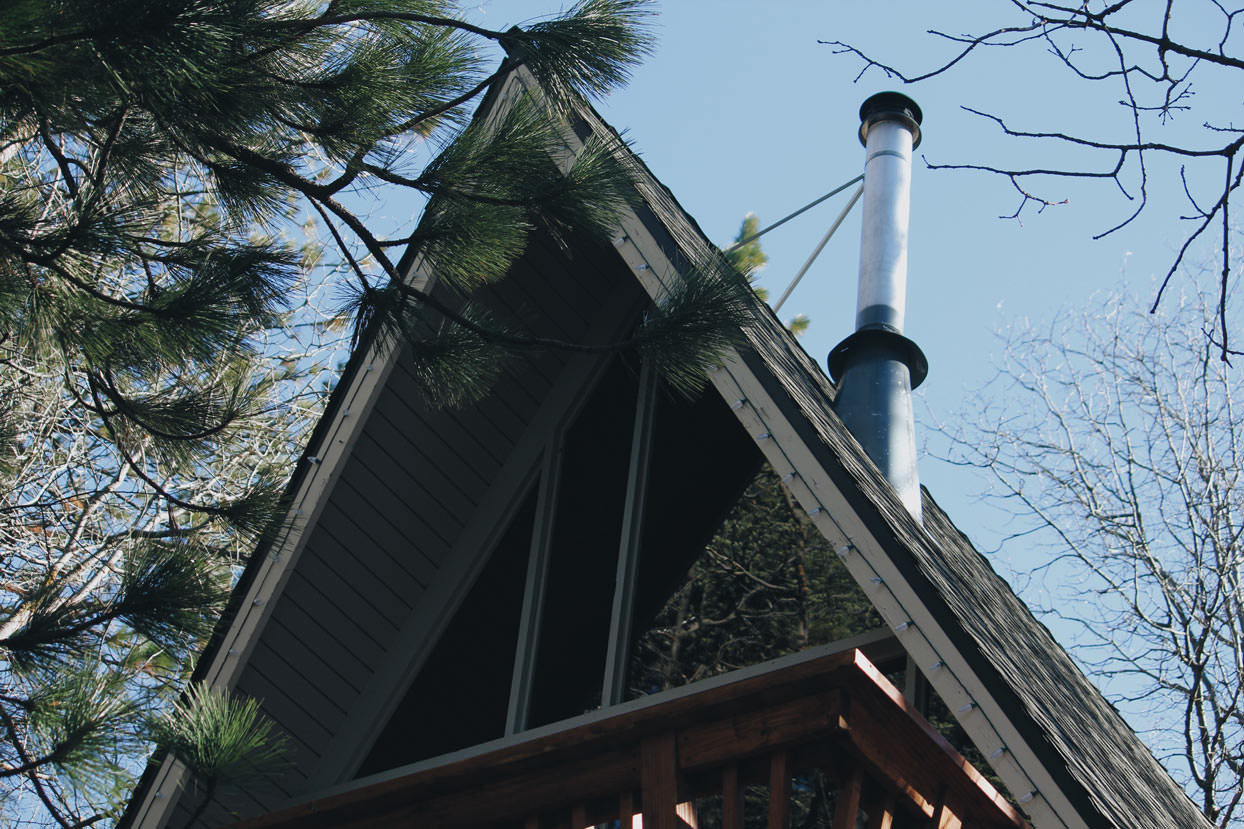 MAIN LEVEL
When you first walk into the house, it immediately gives you that cozy 'I'm home' feeling. As you continue to walk in, you get a view of the beautiful spotless remodeled kitchen with all hickory cabinets, stainless steel appliances, white quartz counter tops, and a white shiny subway tile backsplash. The breakfast bar in the kitchen was where I personally spent a lot of my time. One, I love eating – clearly. Two, the breakfast bar is made of a slab of natural ponderosa pine timber which just adds to the little details this house has that you can truly appreciate.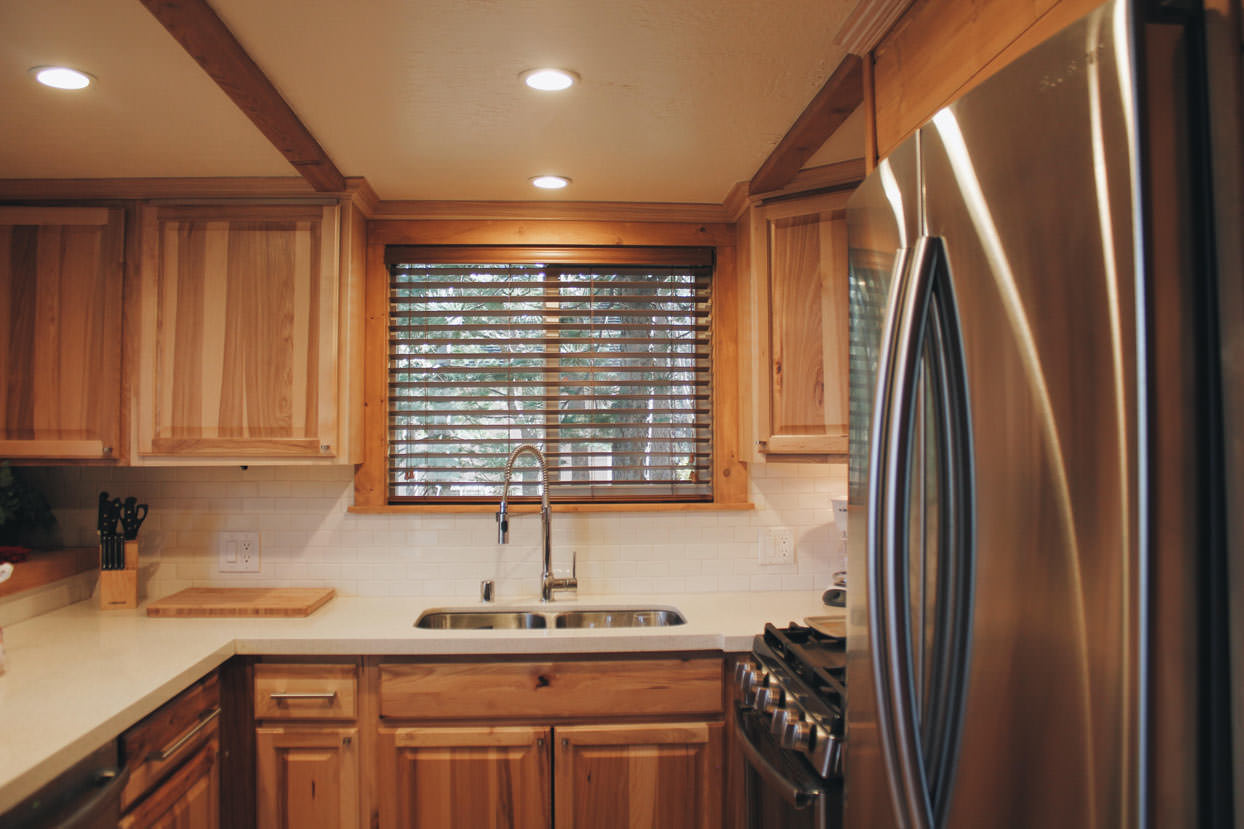 The kitchen is open to the living room and dining room where naturally everyone will spend their time, nice and cozy around the tv. A large flat screen tv is backed up against the A-frame's looking out into the scenery outside.
There's a living room with an HDTV, cable, and a DVD player. When I travel, I always like taking my AppleTV which I would recommend anyone to do.
The entire house feels like it's completely new. It has really high ceilings, and rightfully so with its a-frame looking out into some nice tall trees.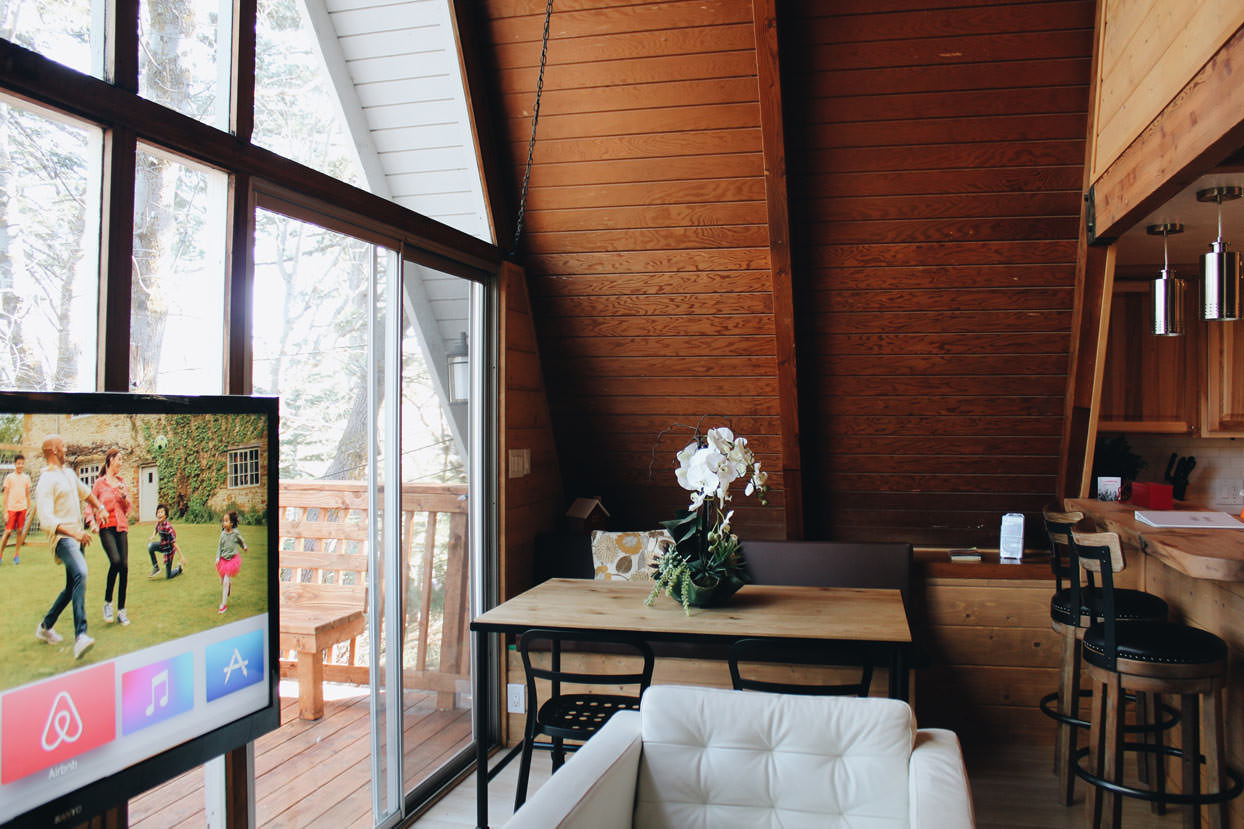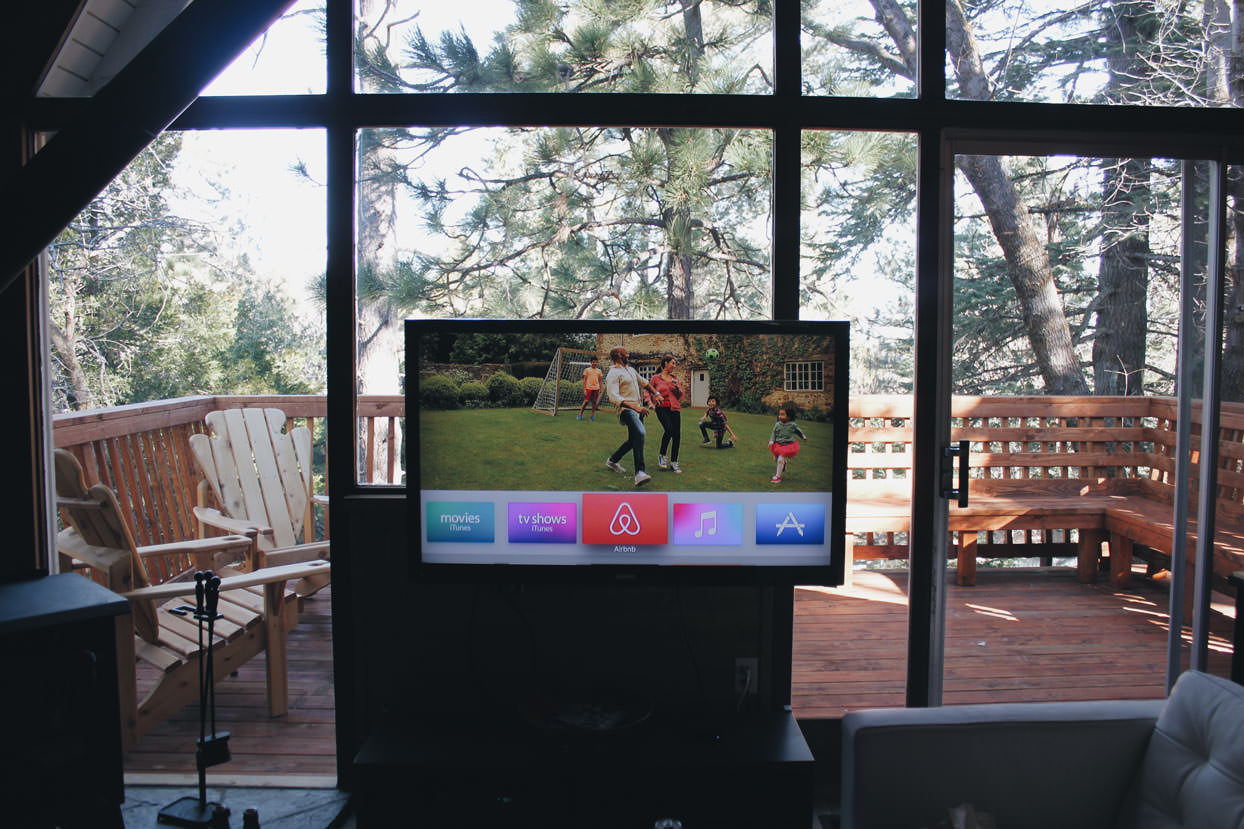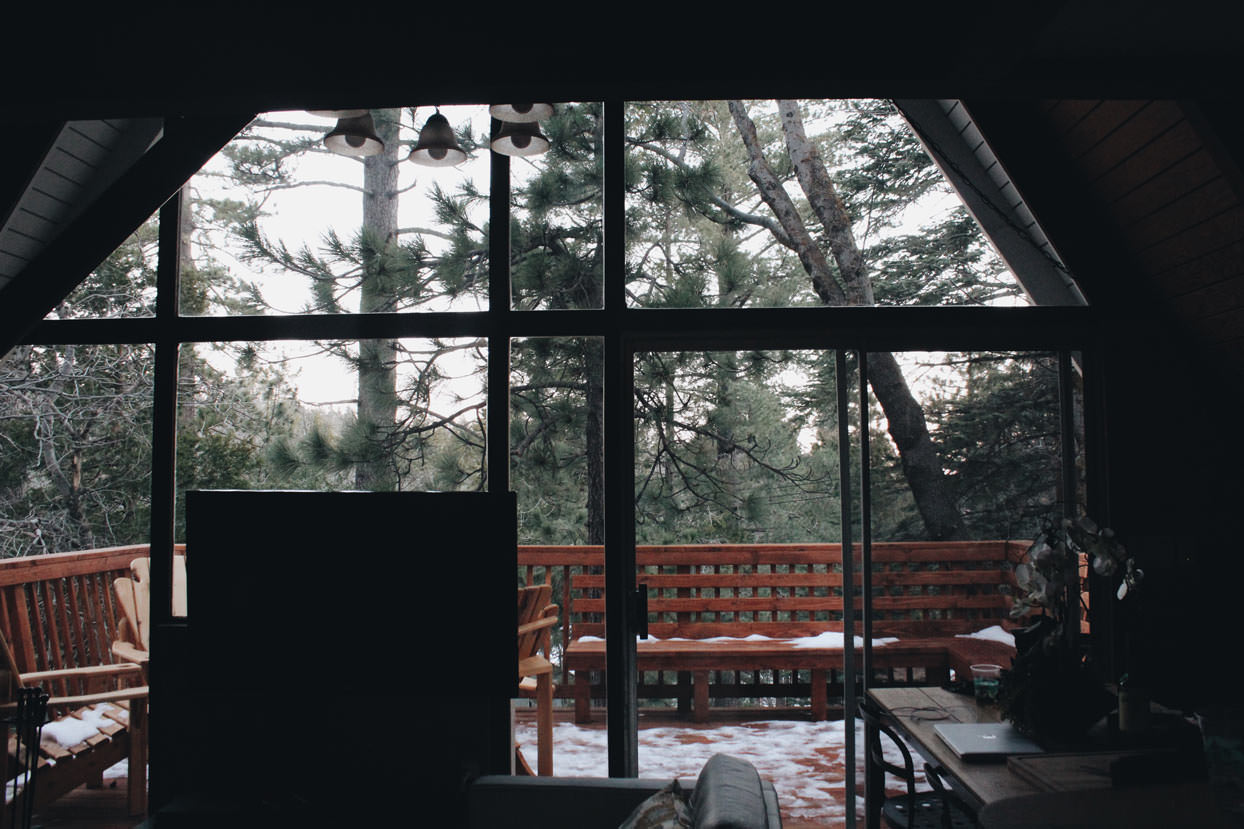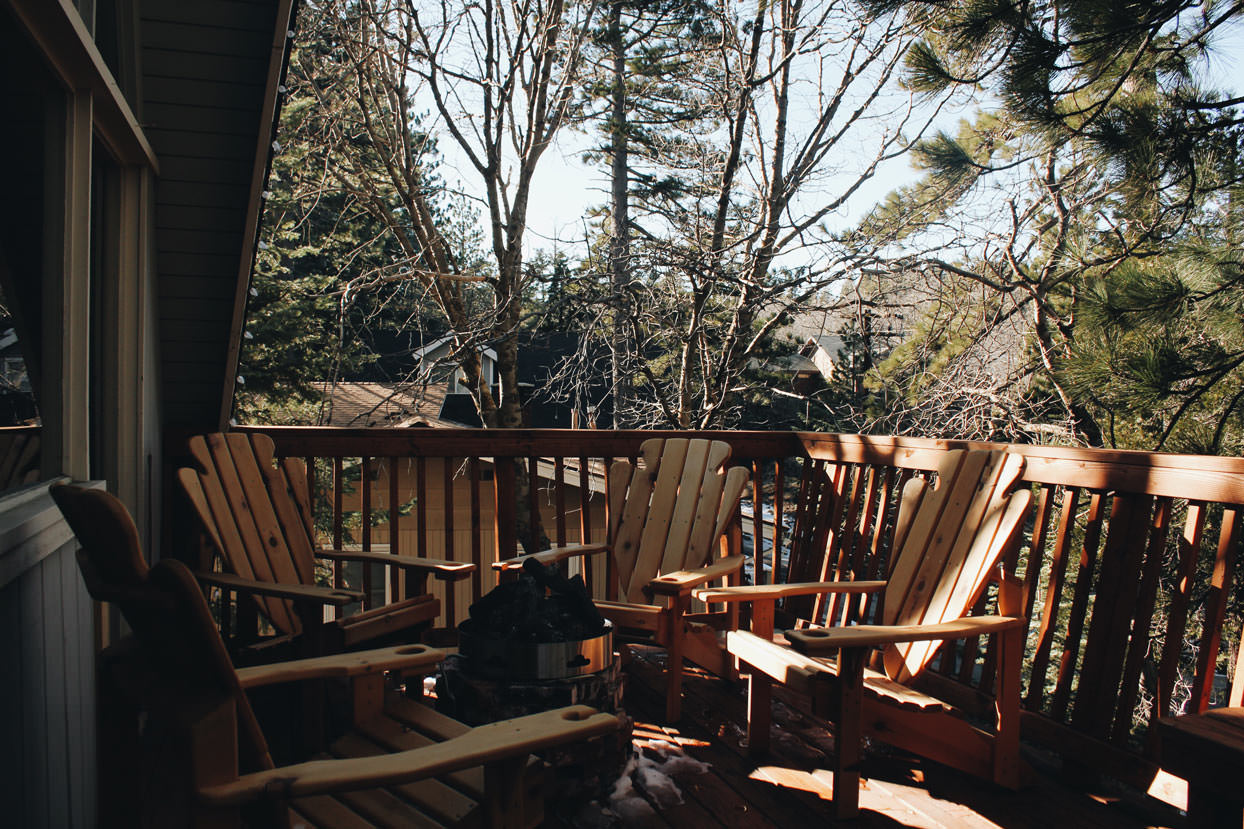 BEDROOM 1/BATHROOM
So if you're wondering, I did sleep in guest bedroom 1 which had a queen size bed. The room did have a window which brought in a lot of natural bright light in the morning. There was also a well sized closet which also had a tv inside.
The guest bedroom on the main level is also conveniently located right in front of the bathroom, so chooses your room wisely.
The bathroom was honestly one of the nicest rooms in the house. It had a custom shower which was surrounded by slate stone and separated with large glass doors. You're able to dim the lights as high or low as you want in the bathroom which made it really nice come night time when you just want to unwind in a nice hot dark shower.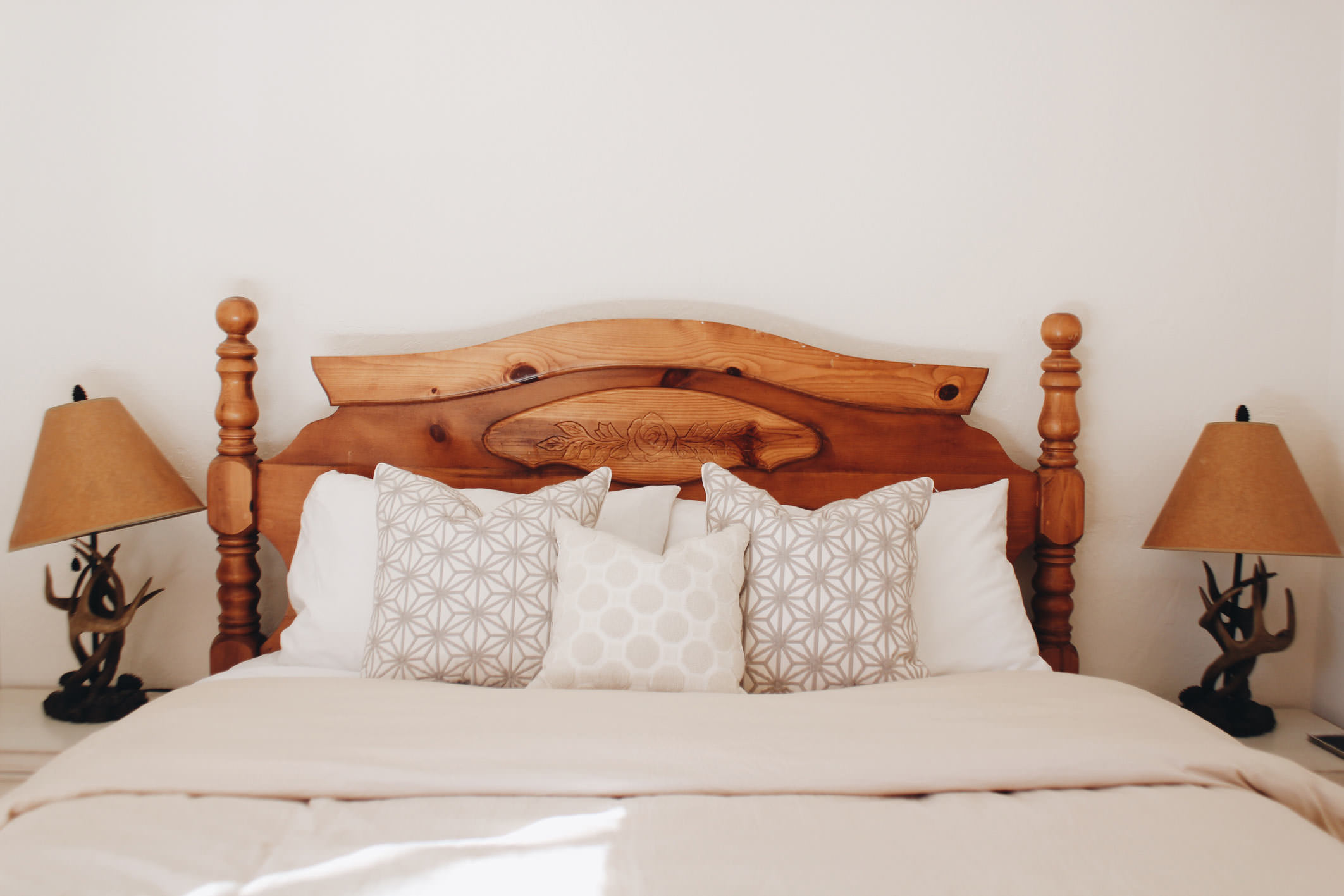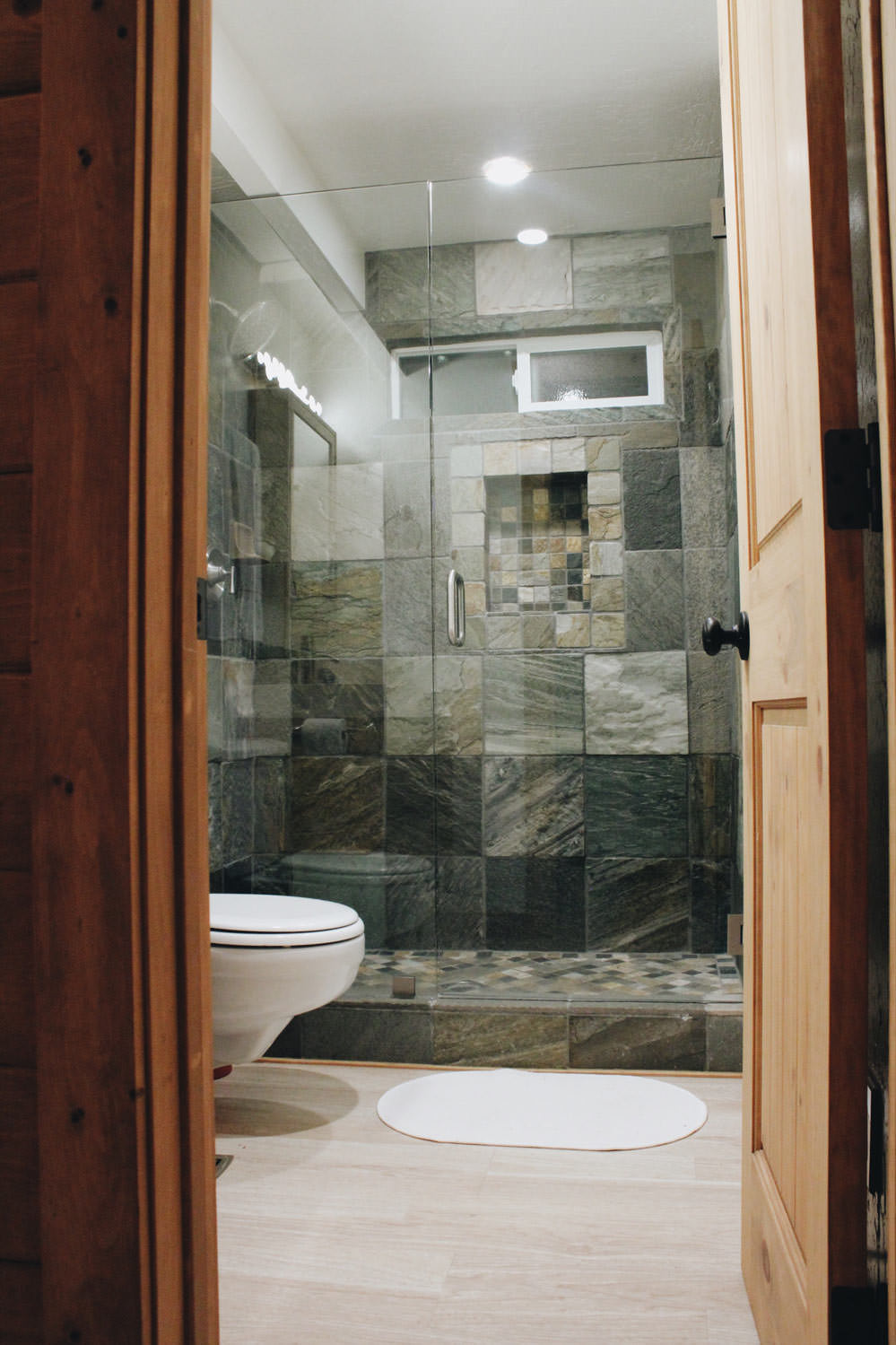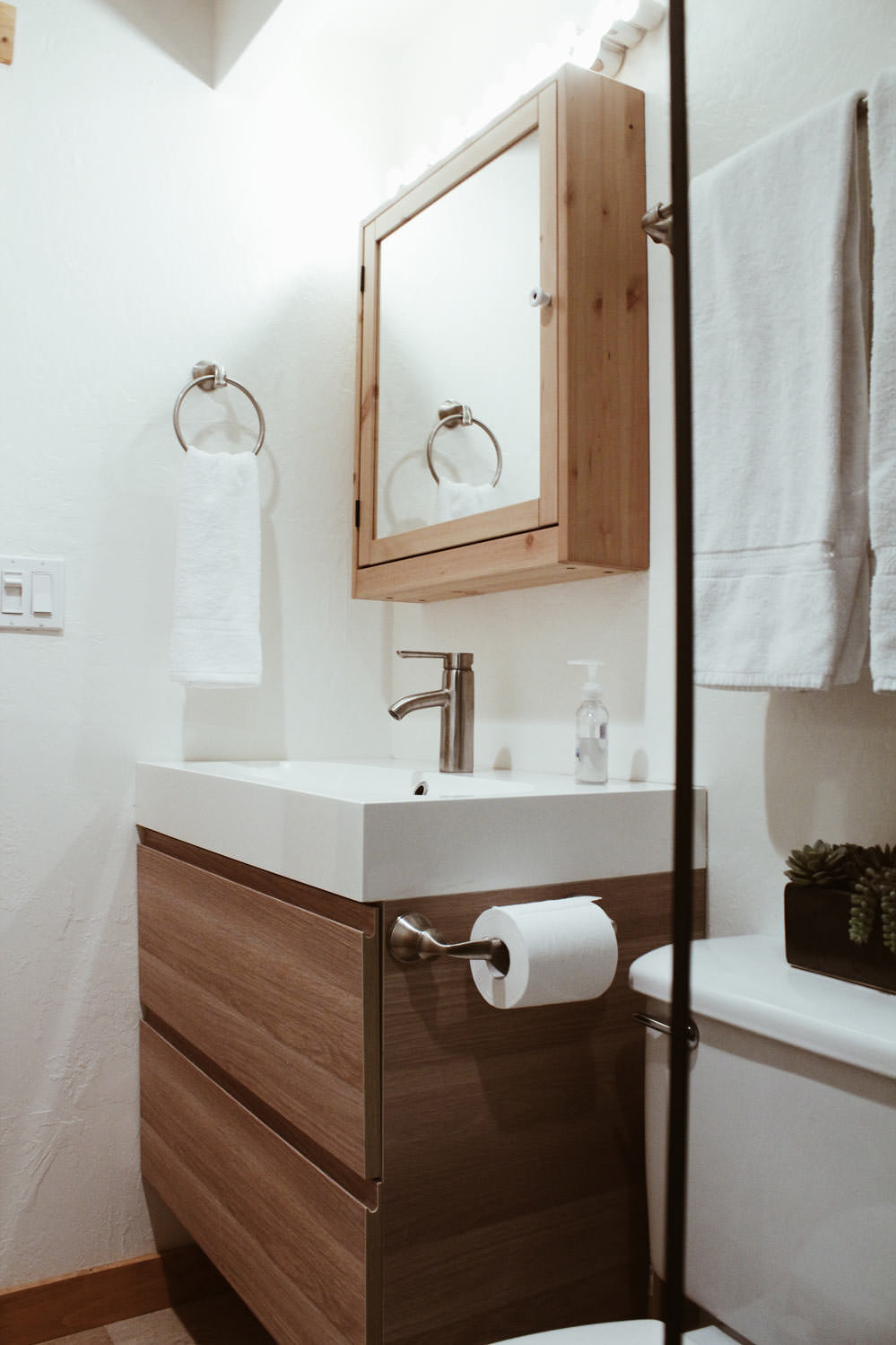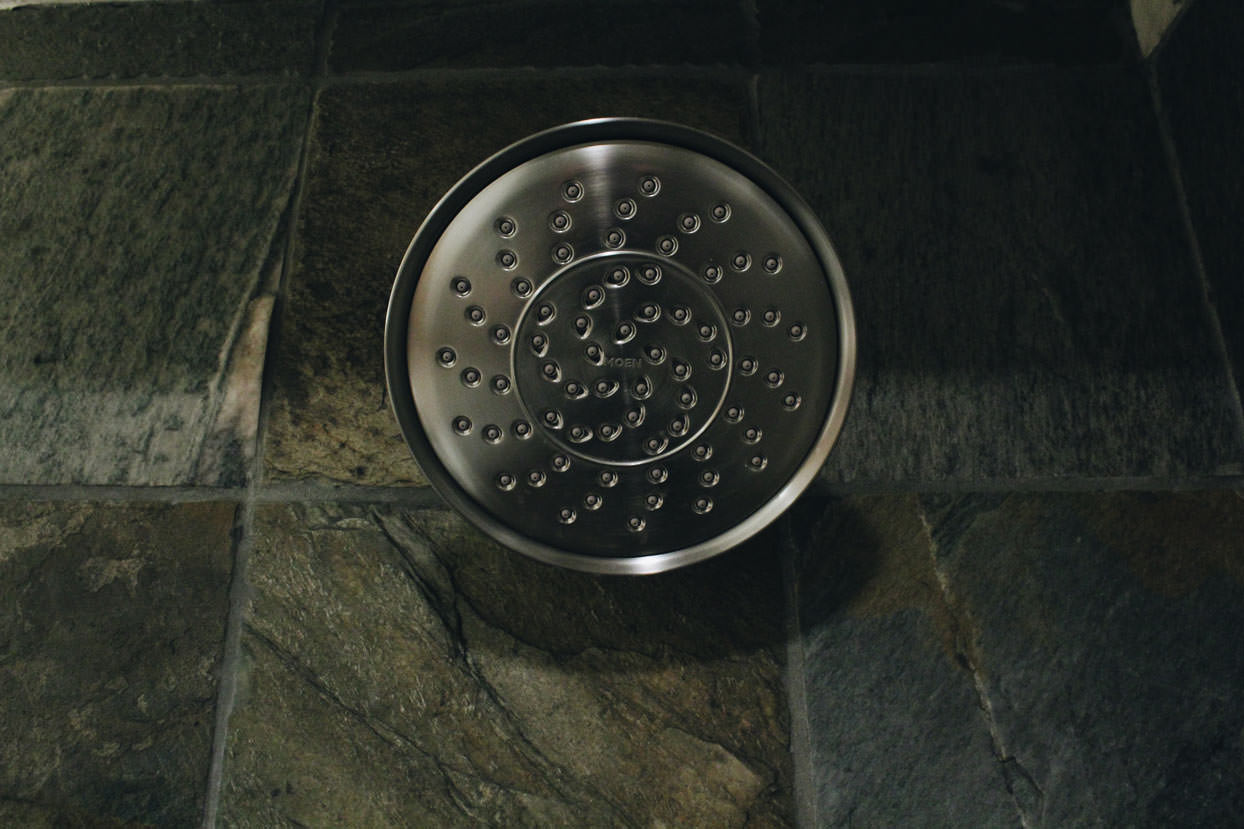 OUTSIDE
The main level bathroom looks out into the back of the house which is backed up to the National Forrest. The backyard is equipped with a gas grill and a hot tub. My favorite part of the whole weekend was just relaxing inside the jacuzzi at night with the dark mountain lights and the stars shining through. Nothing like a 50º night up in the mountains half freezing, but warm from the 104º jacuzzi.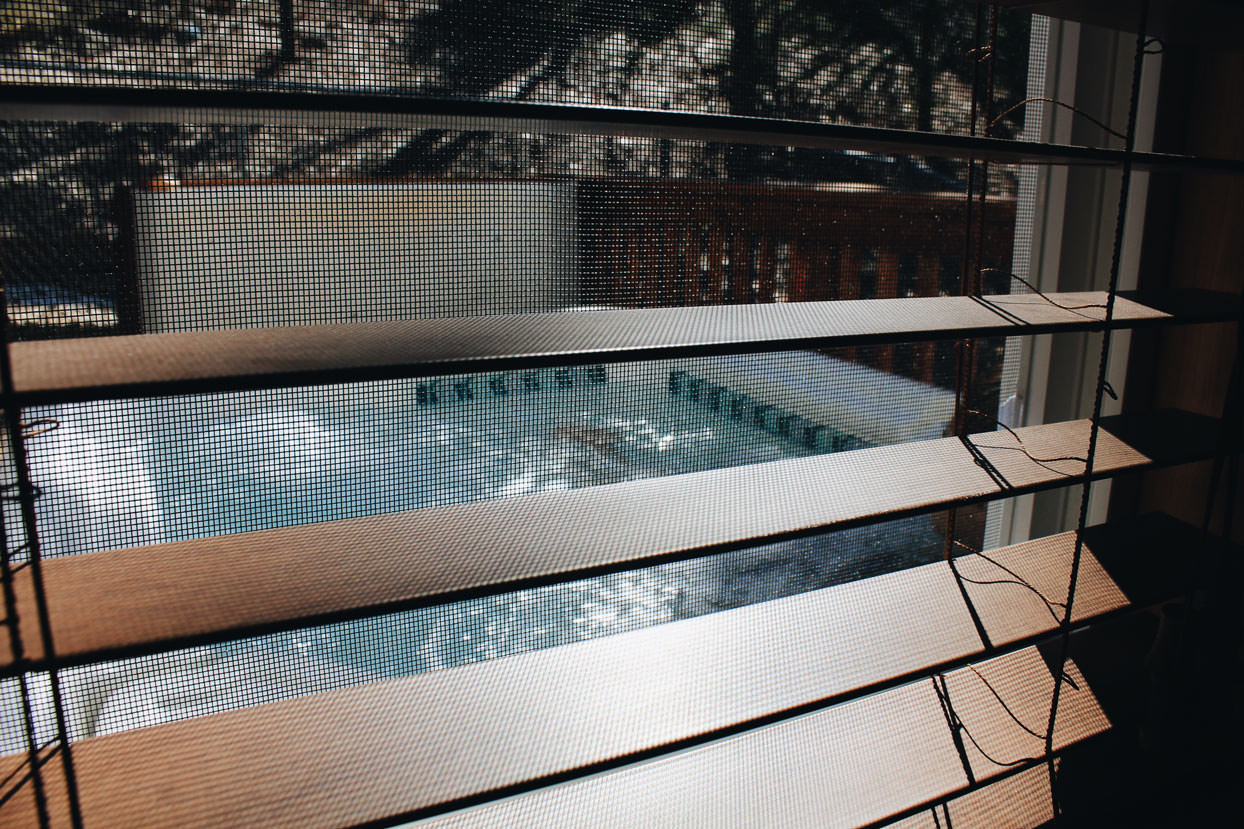 LOWER LEVEL
When you look at the entire space of the house, it's actually a lot bigger than it looks. The living room may be a little crammed, but if you want a extra space to lounge around and watch tv than the lower level is where you can find yourself. It has a built-in full size bed and a separate twin bed. The room has a built in flat screen tv and an L-shape sitting area. You can also do you laundry while you're down there as there's a washer and dryer in the utility closet.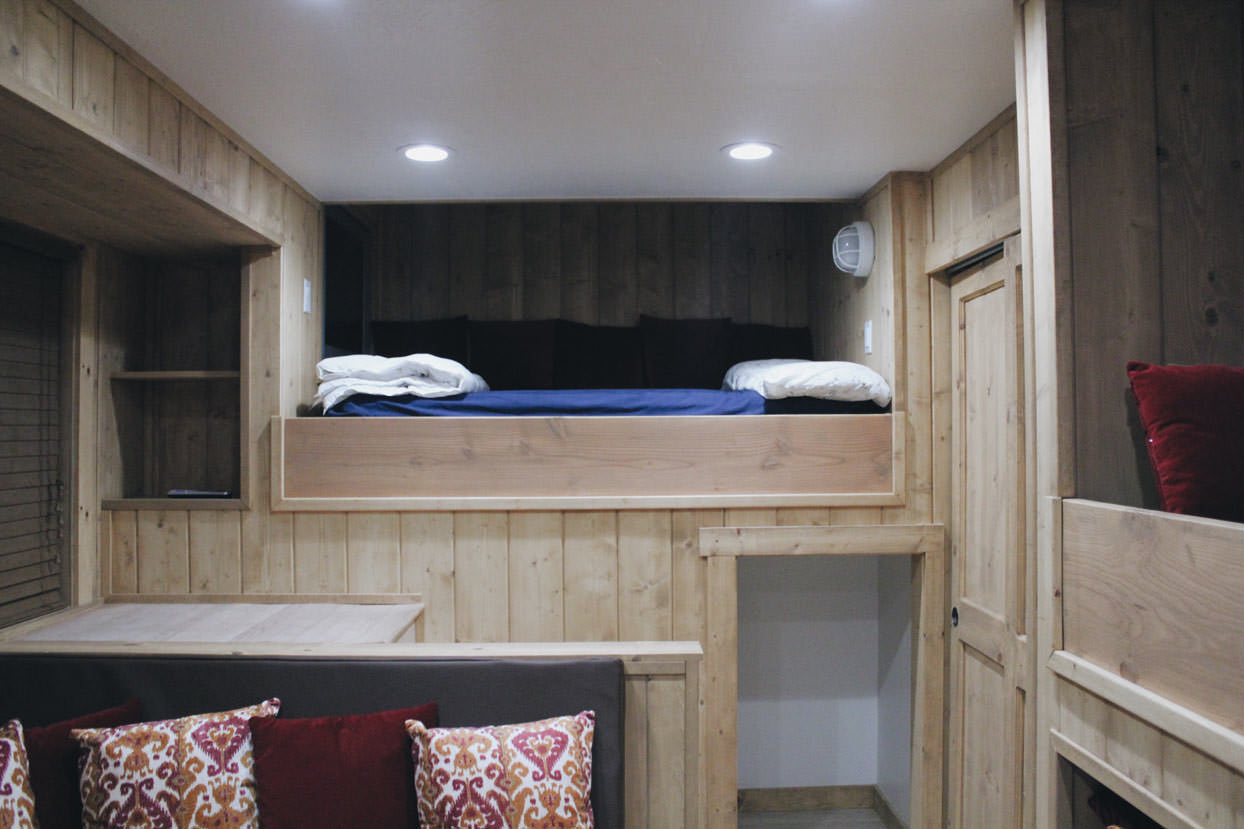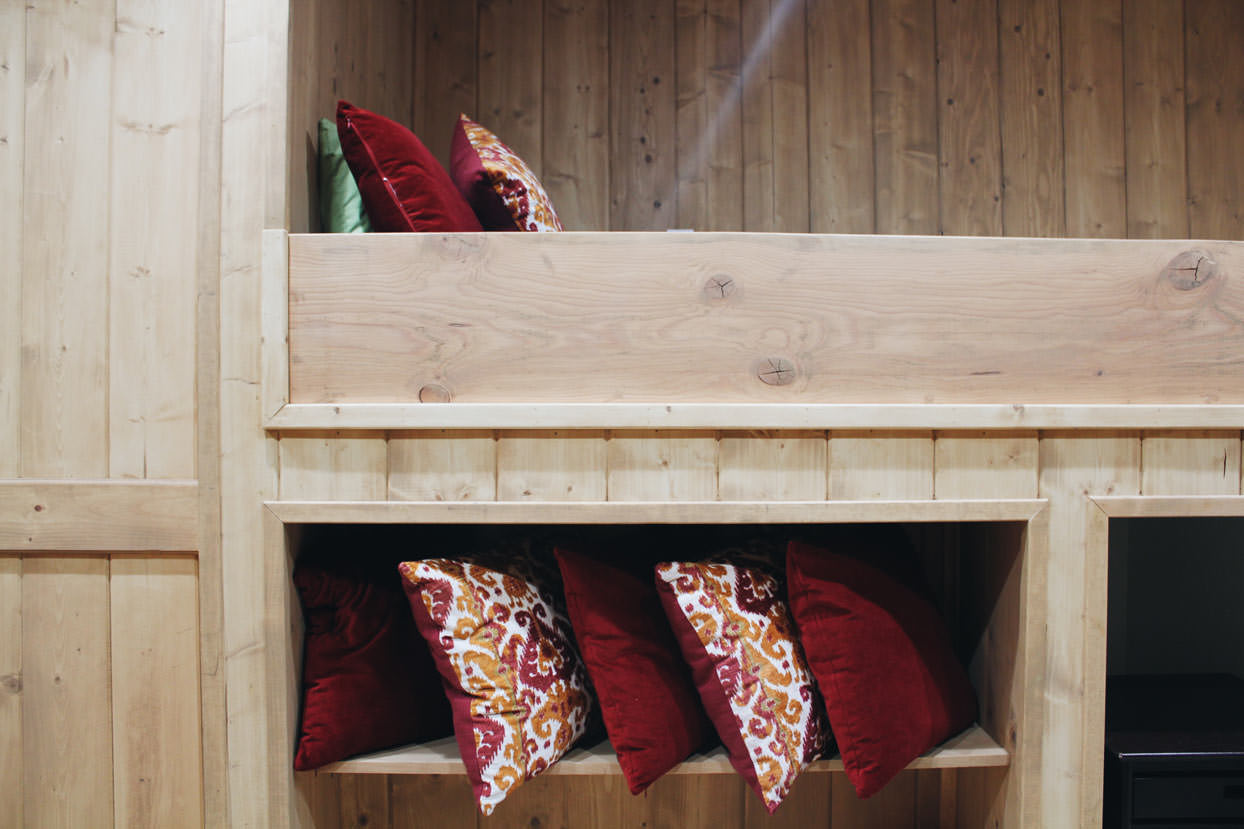 UPPER LEVEL
Guest room 3 is a loft that is directly above the family/living room. The room has a king size bed and a built in flat screen tv which is pretty unique. There is also a separate built-in twin bed and desk area which looks out into the A-frame glass and it's gorgeous views.
DETAILS
If you're anything like me, you'll really appreciate all the small details of the house. From the wood of the floors, to the light fixtures, or even the finishes. The house is very well lit all through out and the house also is equipped with a NEST thermostat for complete comfort all around.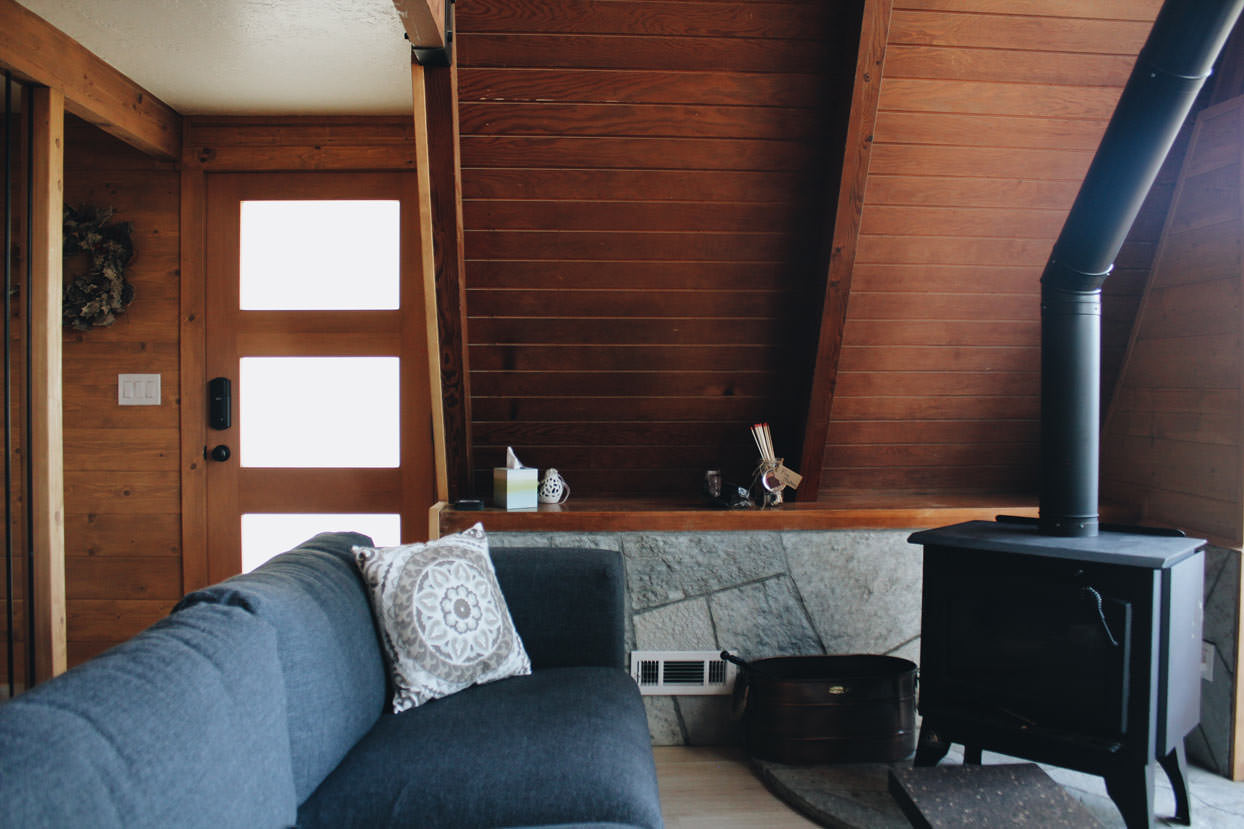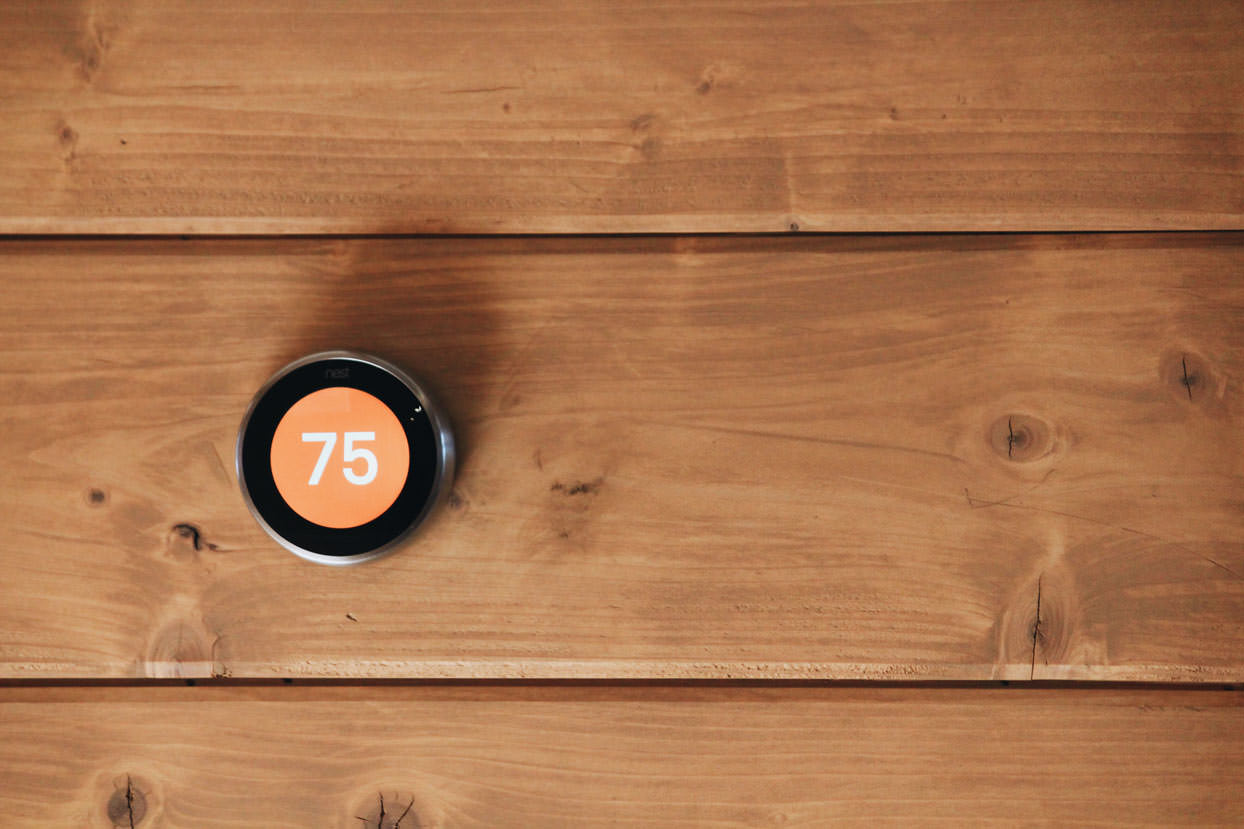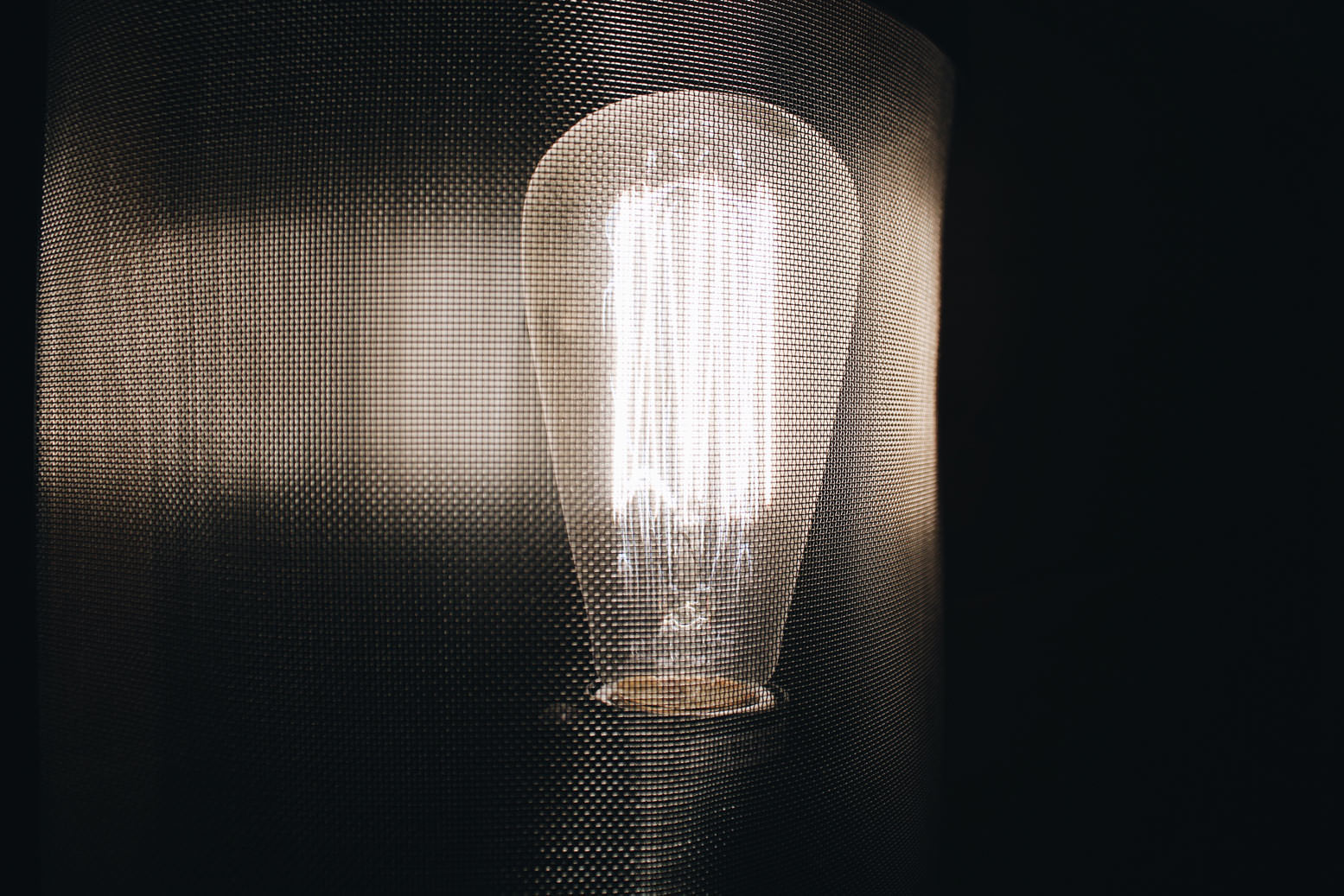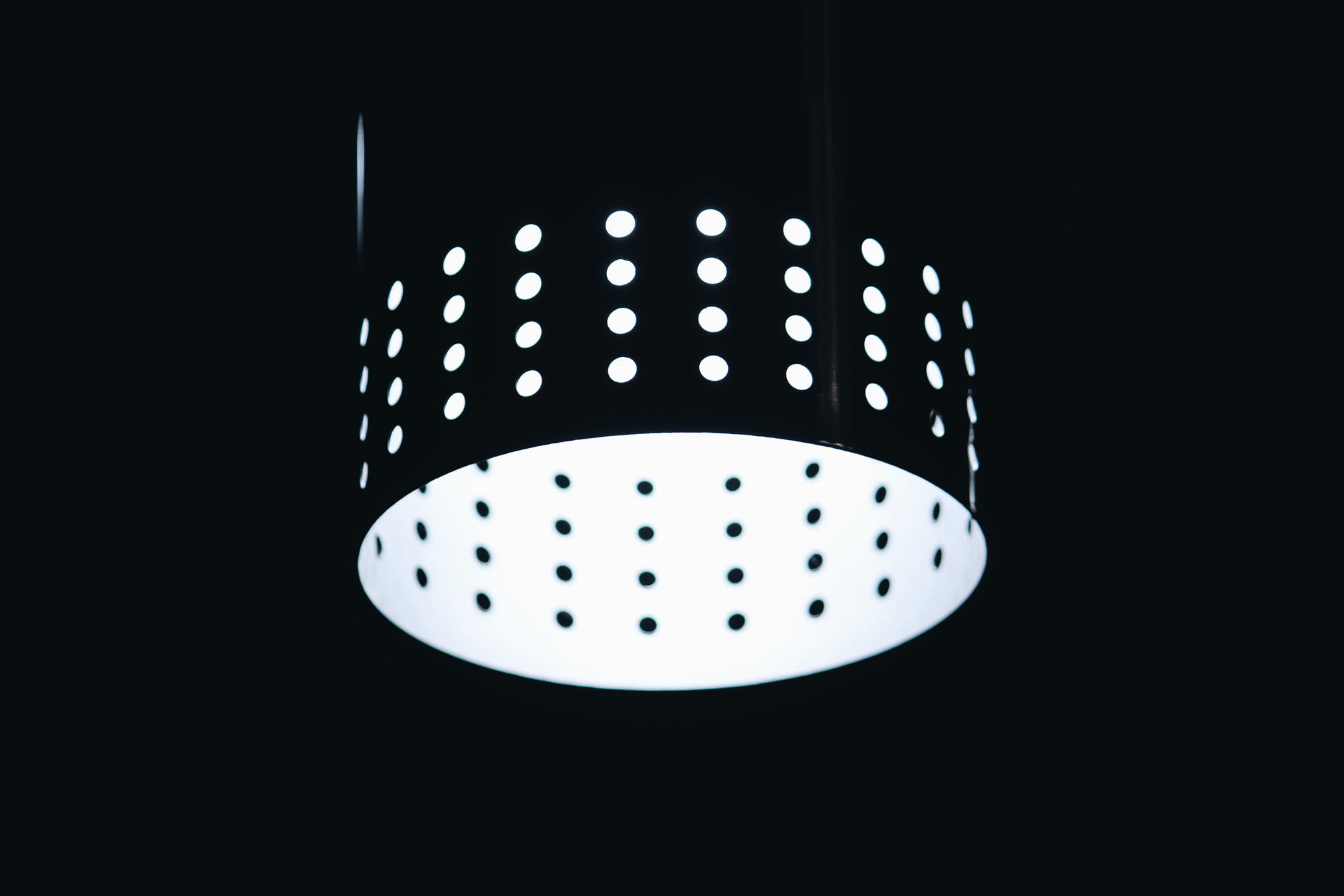 OUR STAY
During our stay there, we made our way over to Lake Arrowhead Village which is conveniently located about 10 minutes away from the house. The Stater Bros. quickly gets crowded with other visitors and so remember what you're going to the market for cause it can get pretty hectic quick. We grabbed some traditional breakfast essentials like eggs, bacon, milk, orange juice, and sausage links.
After breakfast our host provides you with some listings of hikes that run along the property or even back towards Lake Arrowhead Village. If you wanna look for more snow and bigger mountains, you can also take a 30 minute drive down to Big Bear which isn't that far from the house. Lake Arrowhead is one of my favorite places to travel to during any season. You can find a lot of snow during the Winter and you can visit the lake during Spring and Summer. If you ask me, it can sometimes beat what Big Bear has to offer if you just give it a chance.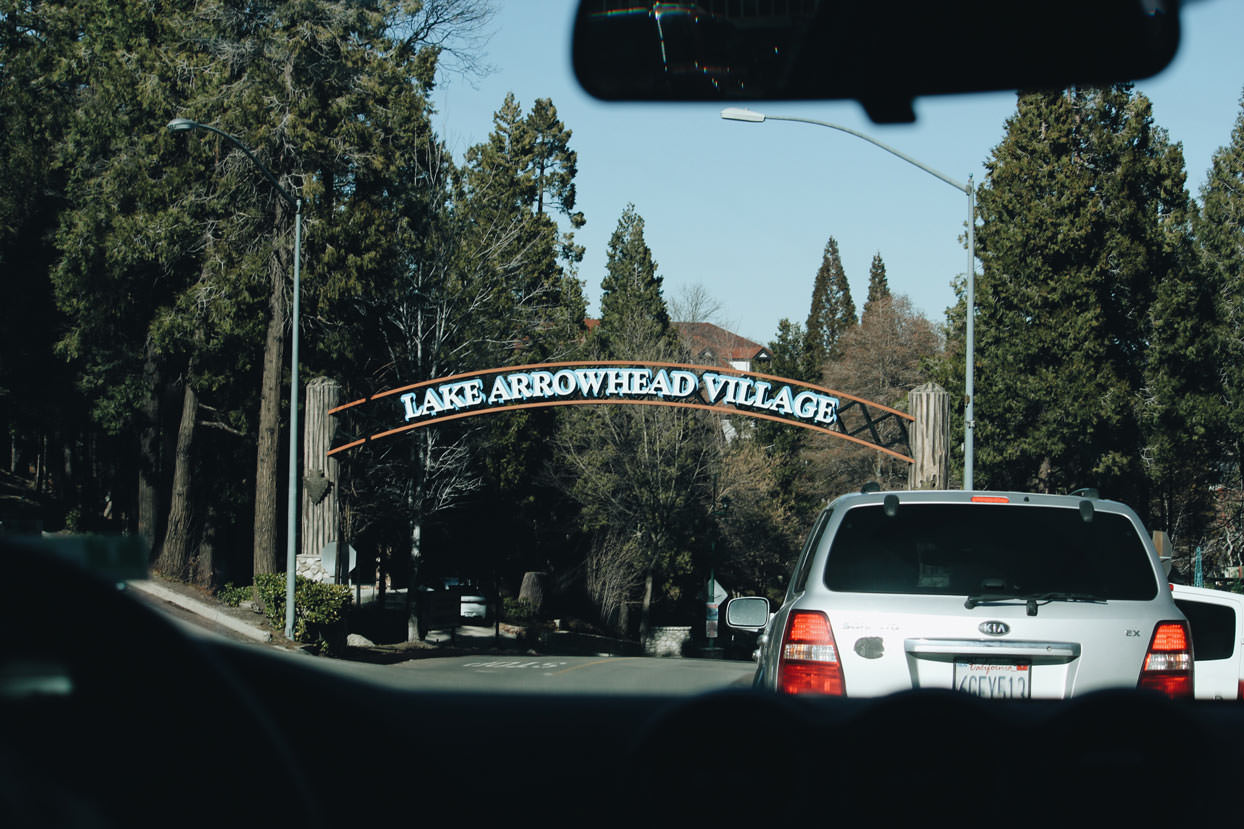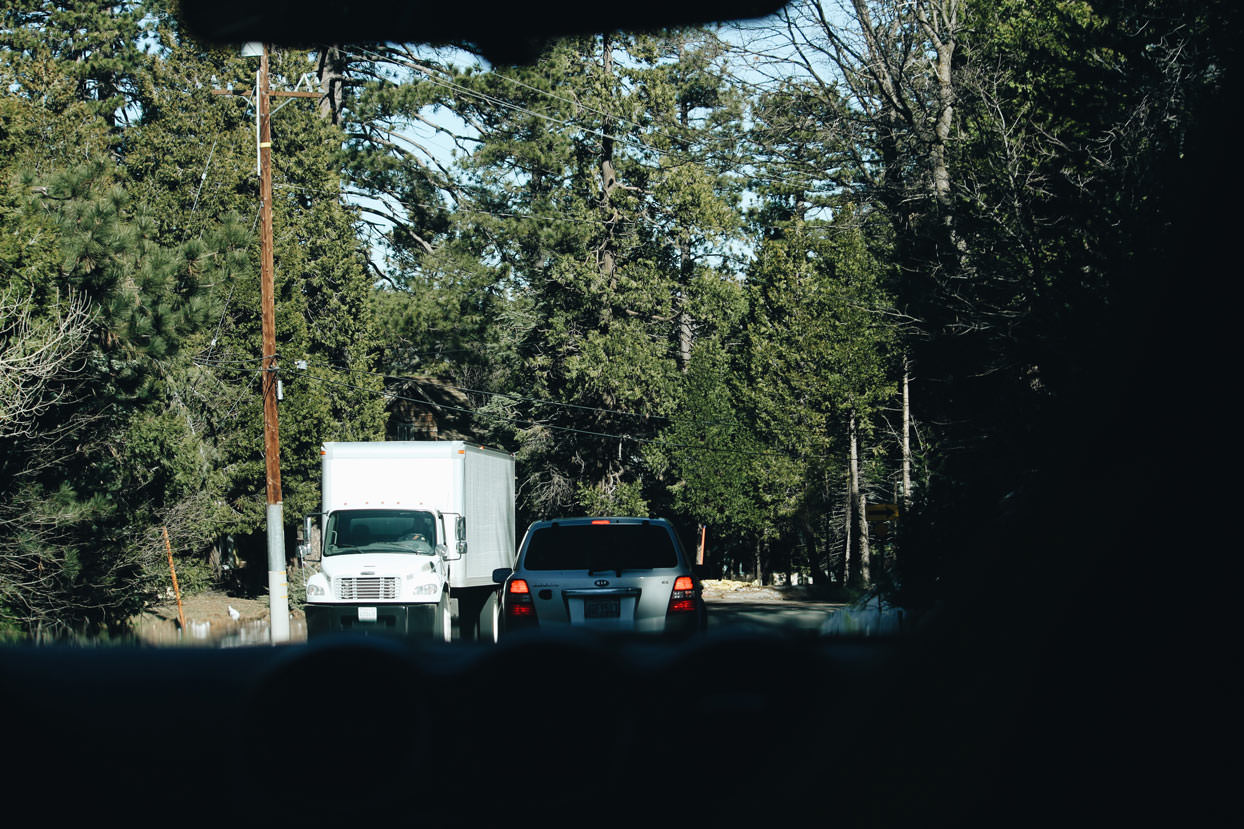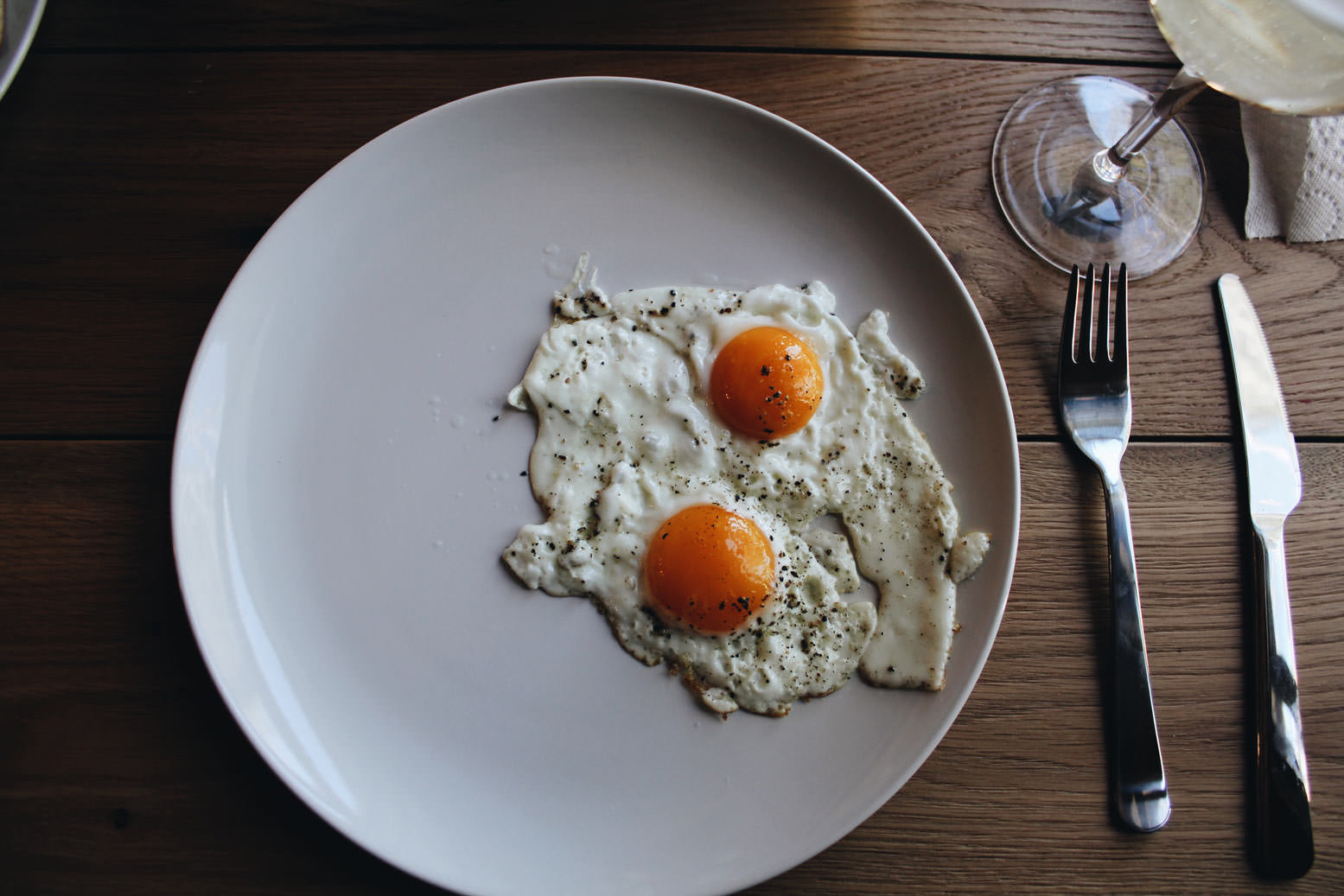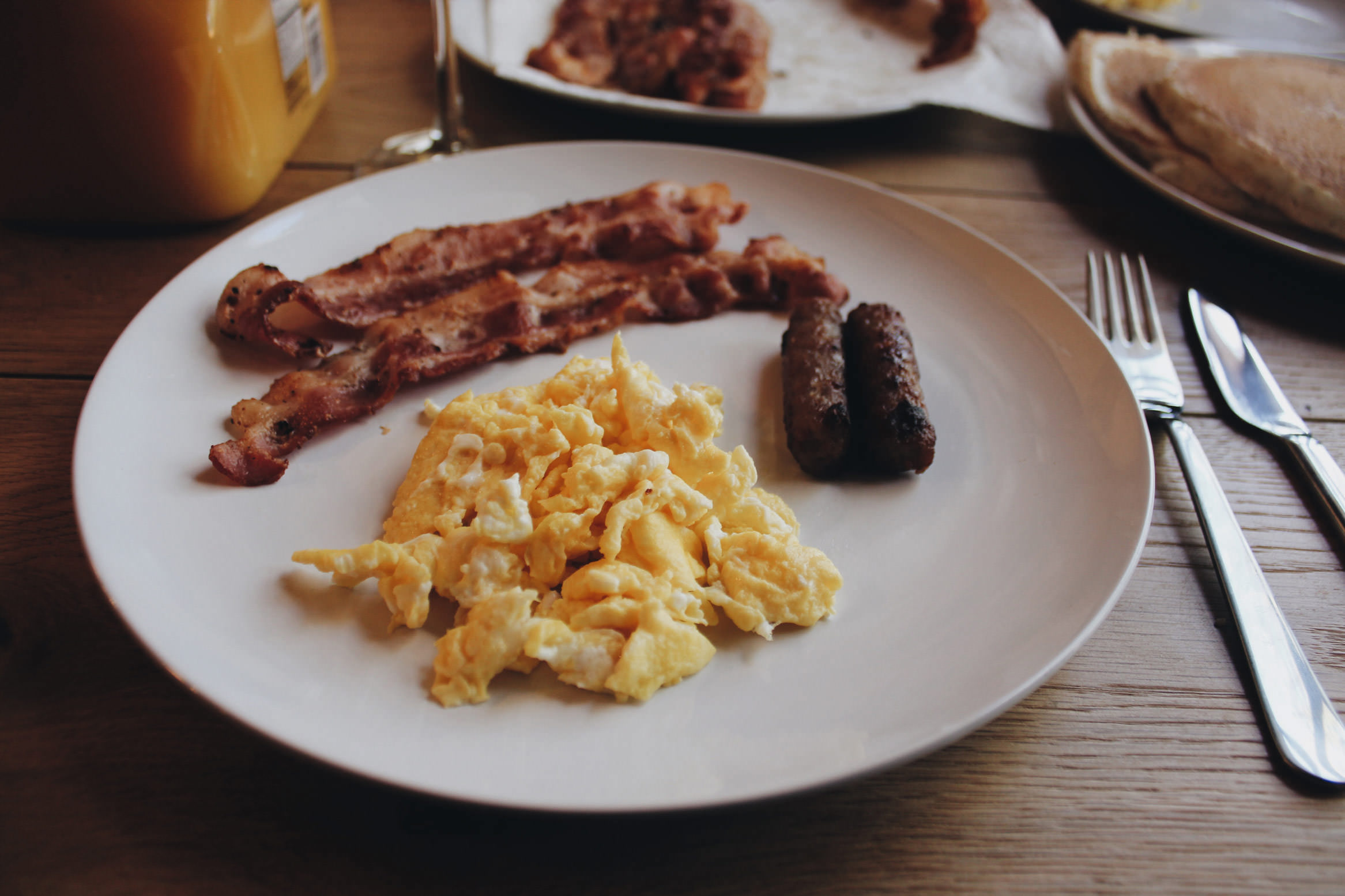 If you want to stay at Nordic Lodge in Lake Arrowhead, visit Airbnb.com and also check out our same host's properties all throughout Lake Arrowhead.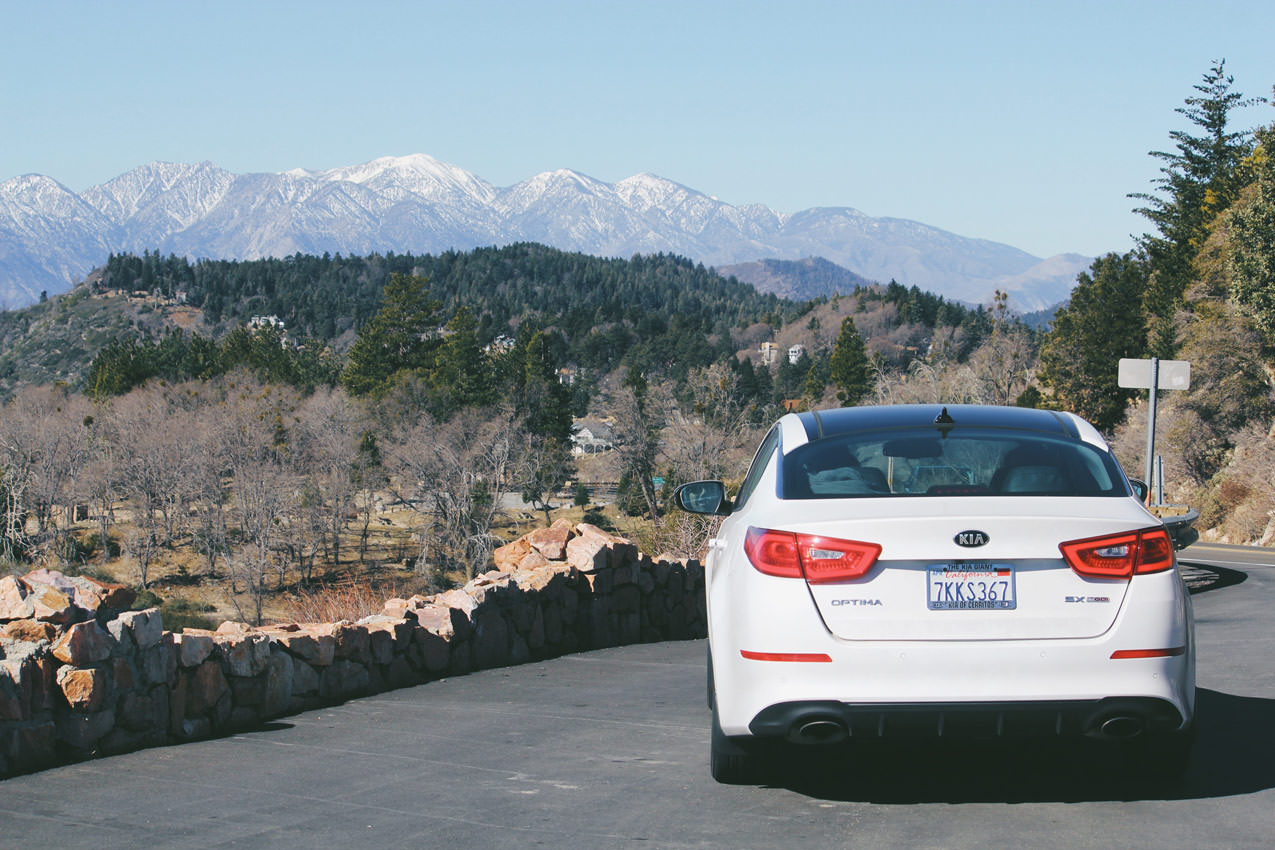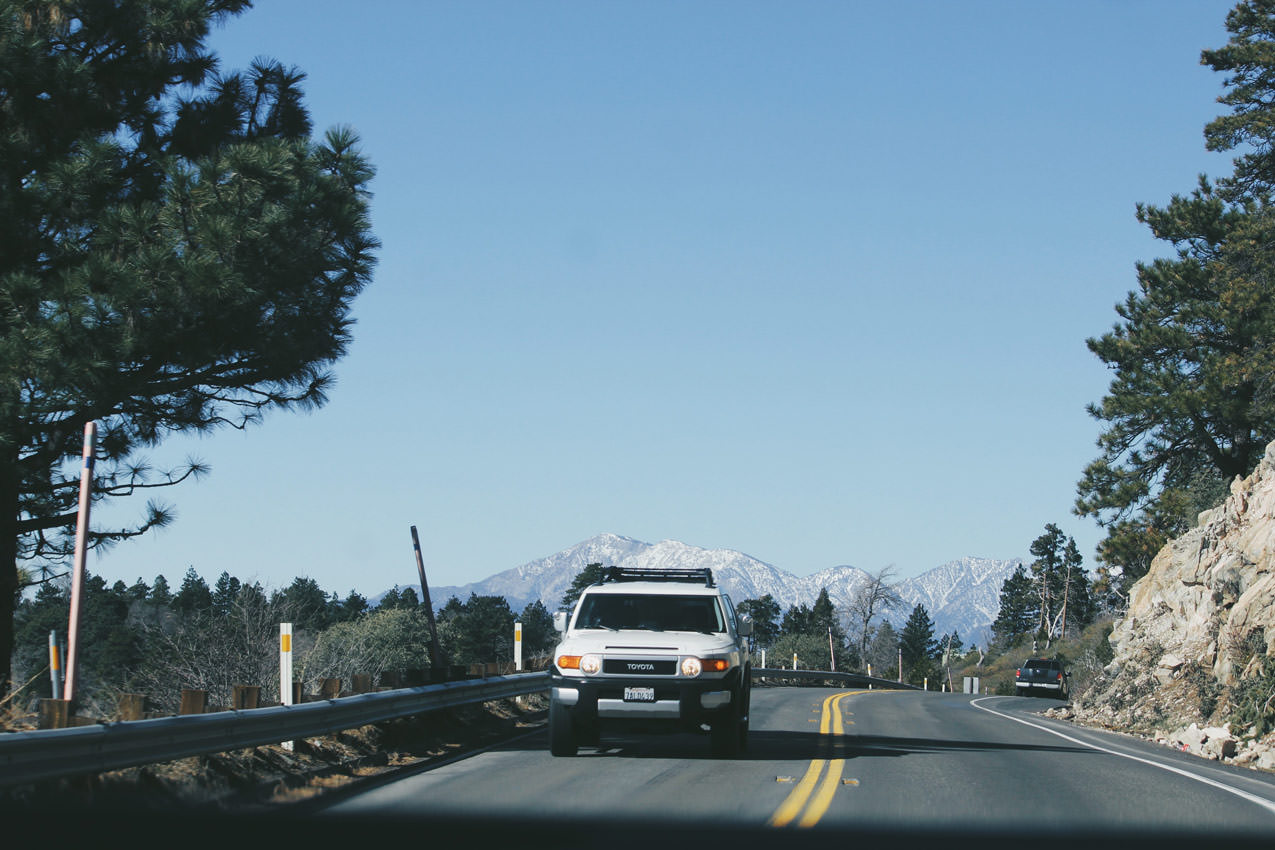 Comments
comments
---