August is long gone and so is SOL Cocina's 2-week promotion in which they were serving special cocktails featuring Nekter on the Rocks cold press mixers. Nevertheless, theres still time to grab some Nekter on the Rocks cold-press mixers and create your own cocktails. Let me start by saying, whatever you decide to mix these with, they turn out amazing! Not everyone is a raging alcoholic where throwing back a few shots is the go-to, which leaves the rest of us cocktail sippin' junkies. A good cocktail is like having a good meal. There's a science to these things. Although, it doesn't take rocket science to grab a Nekter mixer and add in a spirit of your choice.
Nekter on the Rocks is now available at all 51 Nekter Juice Bar locations. Each mixer is 80 calories or less without the alcohol and made with natural fruits and plant-based ingredients. Each mixer can be pair with wine or spirits, and can also serve as refreshing spritzers when added to sparkling water or club soda.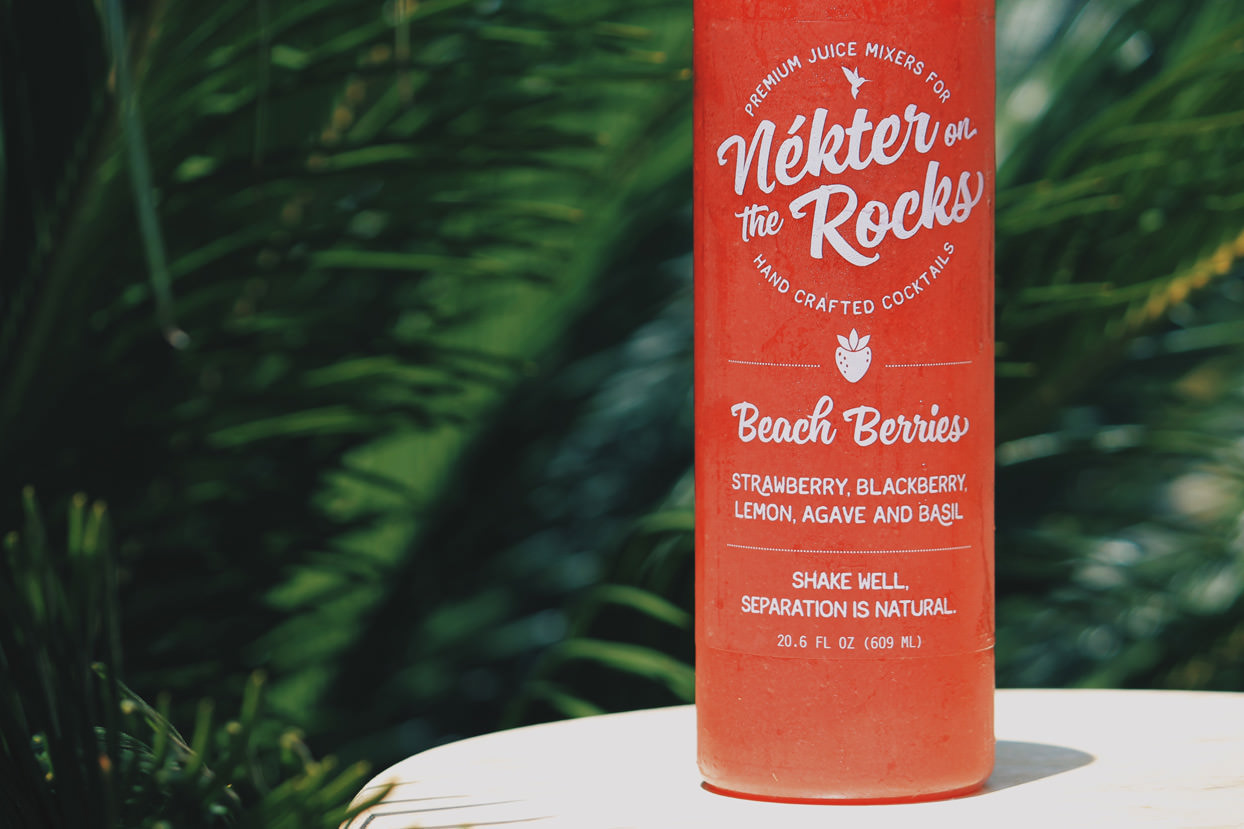 Beach berries is made with a breezy blend of strawberries, blackberries, lemon, agave, and basil. All together they make for a dark, smokey mix, but once you add a spirit you'll get all the flavors coming together perfectly. If you add Vodka and a splash of club soda you'll have yourself a Beach Berry Martini – use basil for garnish. Another option is to add your favorite champagne for a Beach Berry Mimosa, or add sparkling water/cub soda for non-alocholic refresher.
Solita Bubbly Beach Berries Recipe:
Fill a martini shaker with ice
Add 9 mint leaves
1-1/2 oz Cointreau liqueur
3 1/2 oz Nekter Beach Berries Mixer
…shake well and strain over fresh ice, and add a splash of champagne – about 3/4 oz.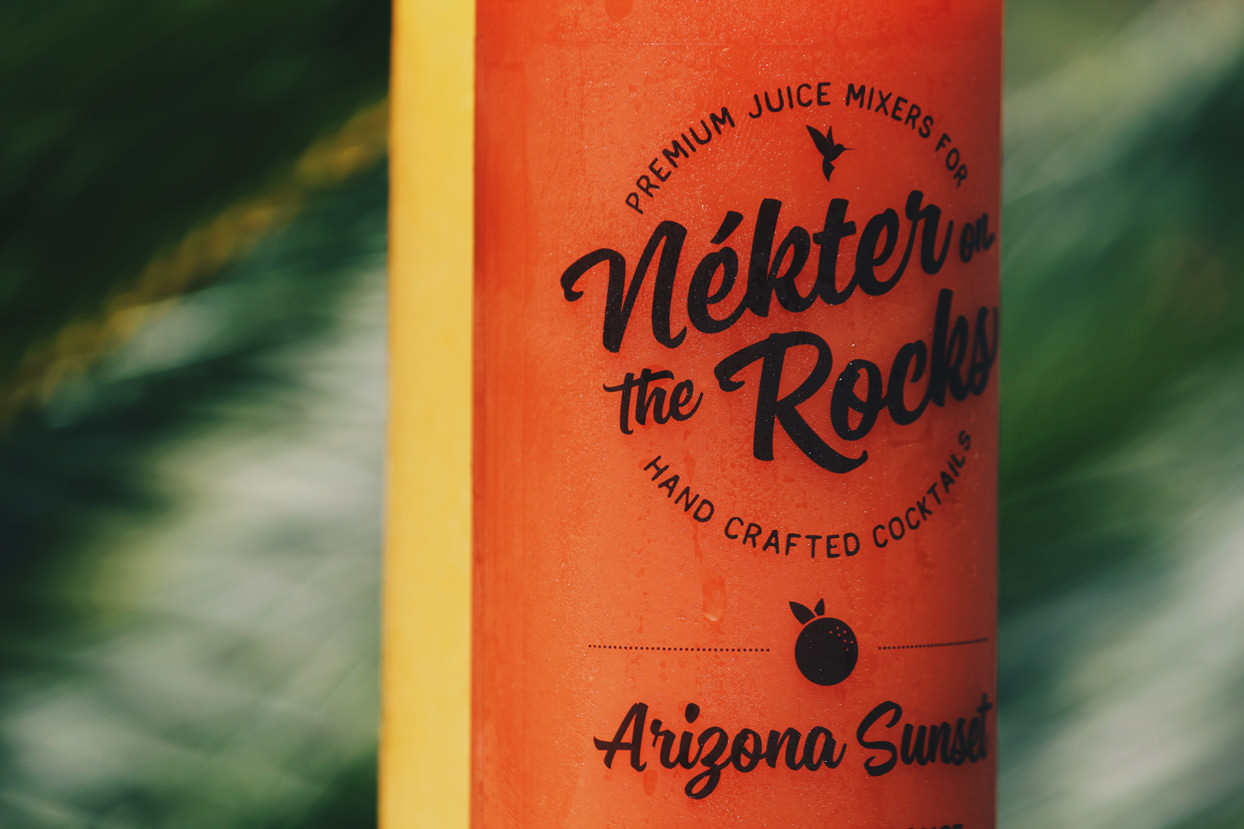 A dazzling sunset in s bottle made with grapefruit, orange, blood orange, peach, and agave. Arizona Sunset makes for a another great fruity cocktail, but theres nothing fruity about adding your favorite rum, and pitching a mini umbrella under the desert sun. You can also add vodka for a beautiful bright martini, or your usual Sunday mimosa with a splash or two of Champagne.
The SOL Sunset recipe:
Fill a martini shaker with ice
Add 1-1/2 oz premium blue agave tequila
1/2 oz St. Germain liqueur
4 oz Arizona Sunset Mixer
…shake well and strain over fresh ice.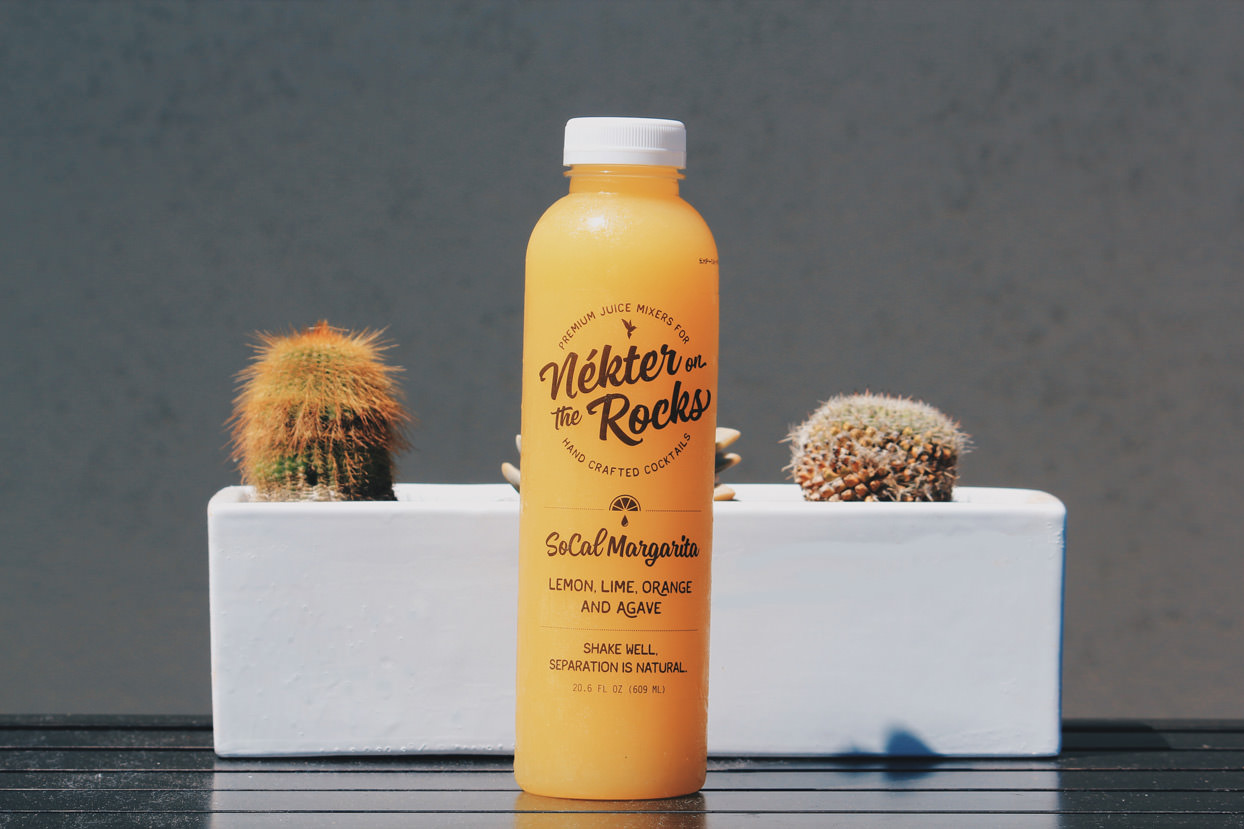 A healthy California-inspired take on the classic margarita, made with lemons, limes, orange and agave. All those ingredients themselves make for something great, but this mixer alone has been our favorite of the Summer. One reason, tequila! Add some of  your favorite tequila and you'll have yourself a refreshing afternoon or morning, we won't judge you. You can also add SoCal Margarita mix to sparkling water or club soda for a refreshing, citrus-filled spritzer.
Comments
comments
---