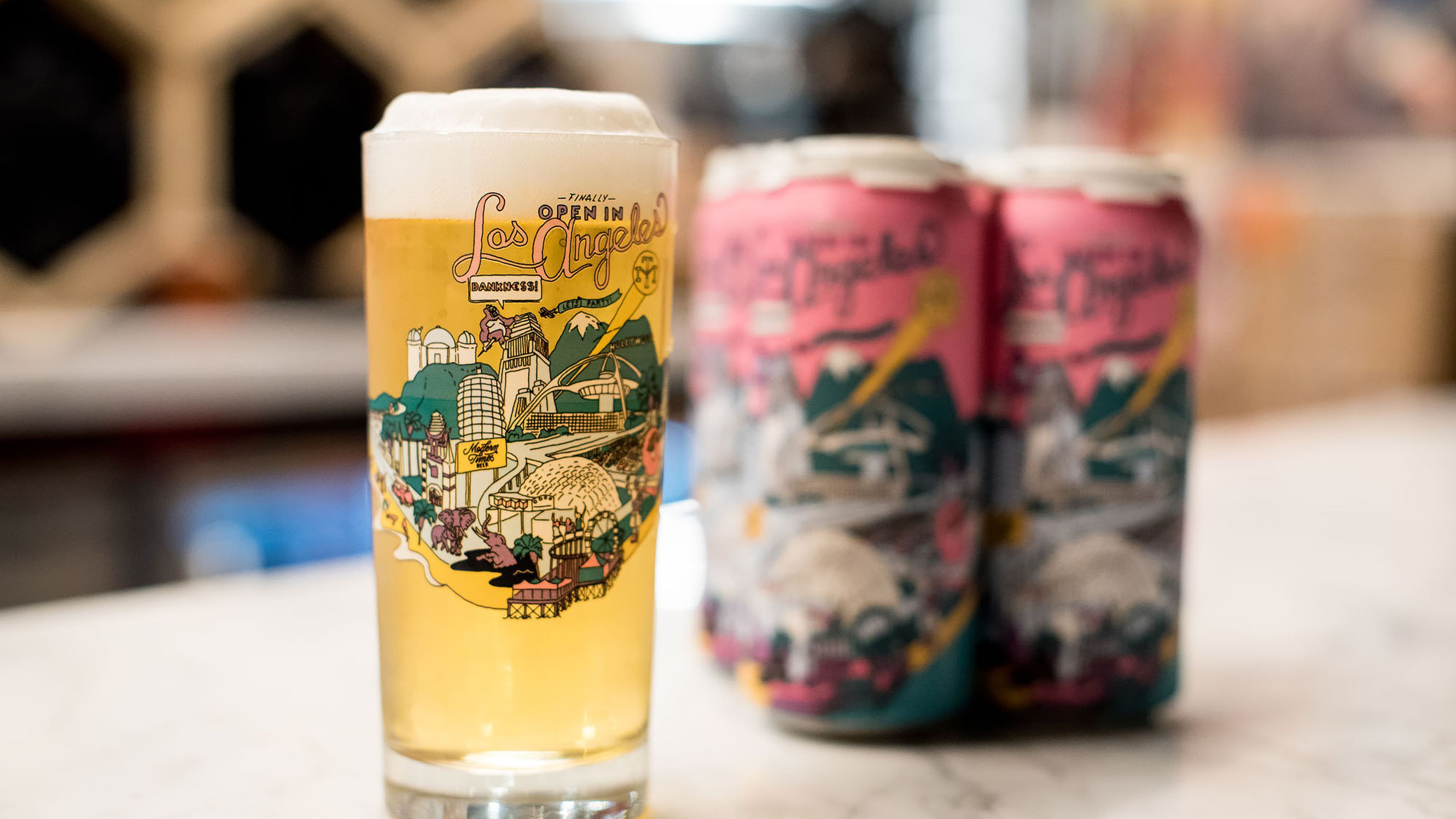 Sometimes its hard to keep up with your favorite breweries, right? For those hardcore Modern Times fans, you probably already know what's up. But for us average joe's we need a little reminder. The 2018 Calendar of Dankness has been out since the start of the year, but now that we're approaching Spring— we can look forward to those Seasonal Releases. From March til May, Modern Times will release their Booming Rollers Citra IPA. In effort to utilize the freshest New Zealand Hops, Space Ways and Critical Band will switch slots. So now, you can expect Critical Band to be available this Summer (June – August) and Space Ways in the Fall (September – November). And lastly, during the not so cold Winter you can grab City of the Sun.
Below you can find the Monthly Special Releases which are available in 22oz bottles or 16oz cans.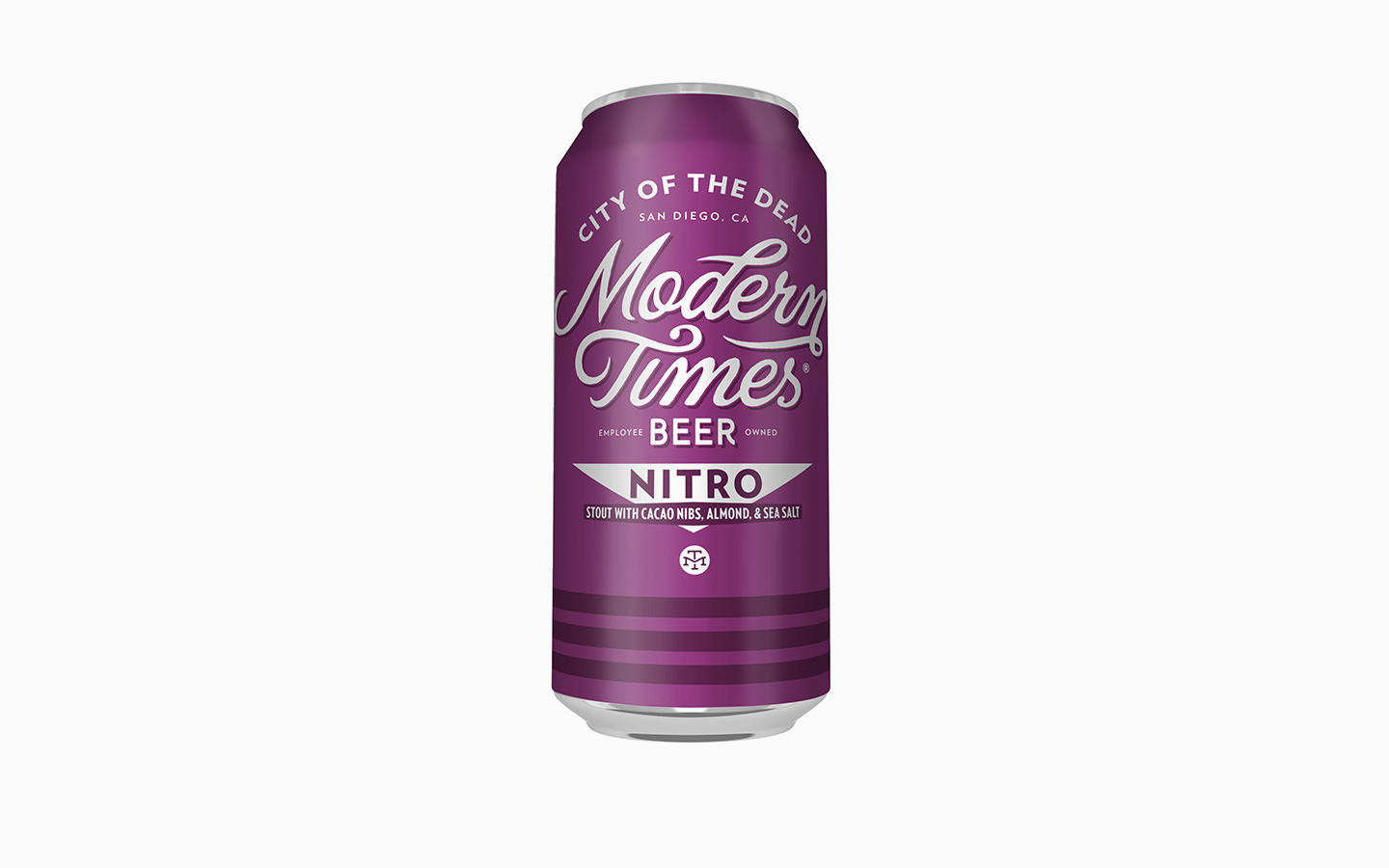 JANUARY
NITRO DAY OF THE DEAD
We brewed this groundbreaking export stout with house-roasted, bourbon barrel-aged coffee and then lavished the resulting toasted marshmallow of radness with almonds, cocoa nibs, & sea salt, creating a creamy liquid s'more that might just blow the doors off your life.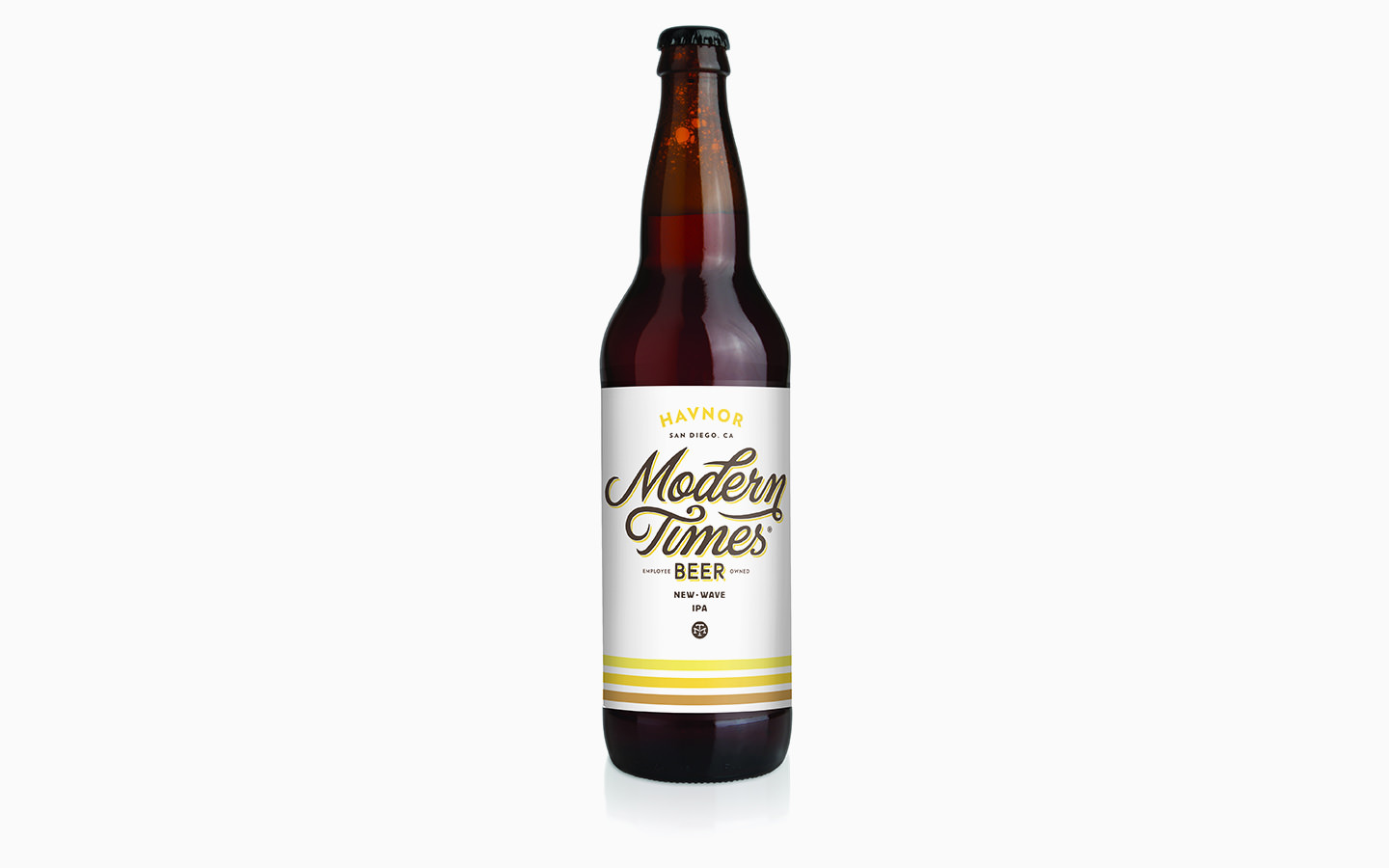 FEBRUARY
HAVNOR
This IPA will boast immoderate amounts of Mosaic, Chinook, Simcoe, and Nugget hops, combined with a crisp, meticulously restrained malt bill and fermented with ale yeast of the Chico persuasion. From this mighty union shall arise an enormously crushable beer with a big, fruity nose and the kind of brilliant, clean finish that will leave no doubt as to whether or not you have made the correct beverage decision.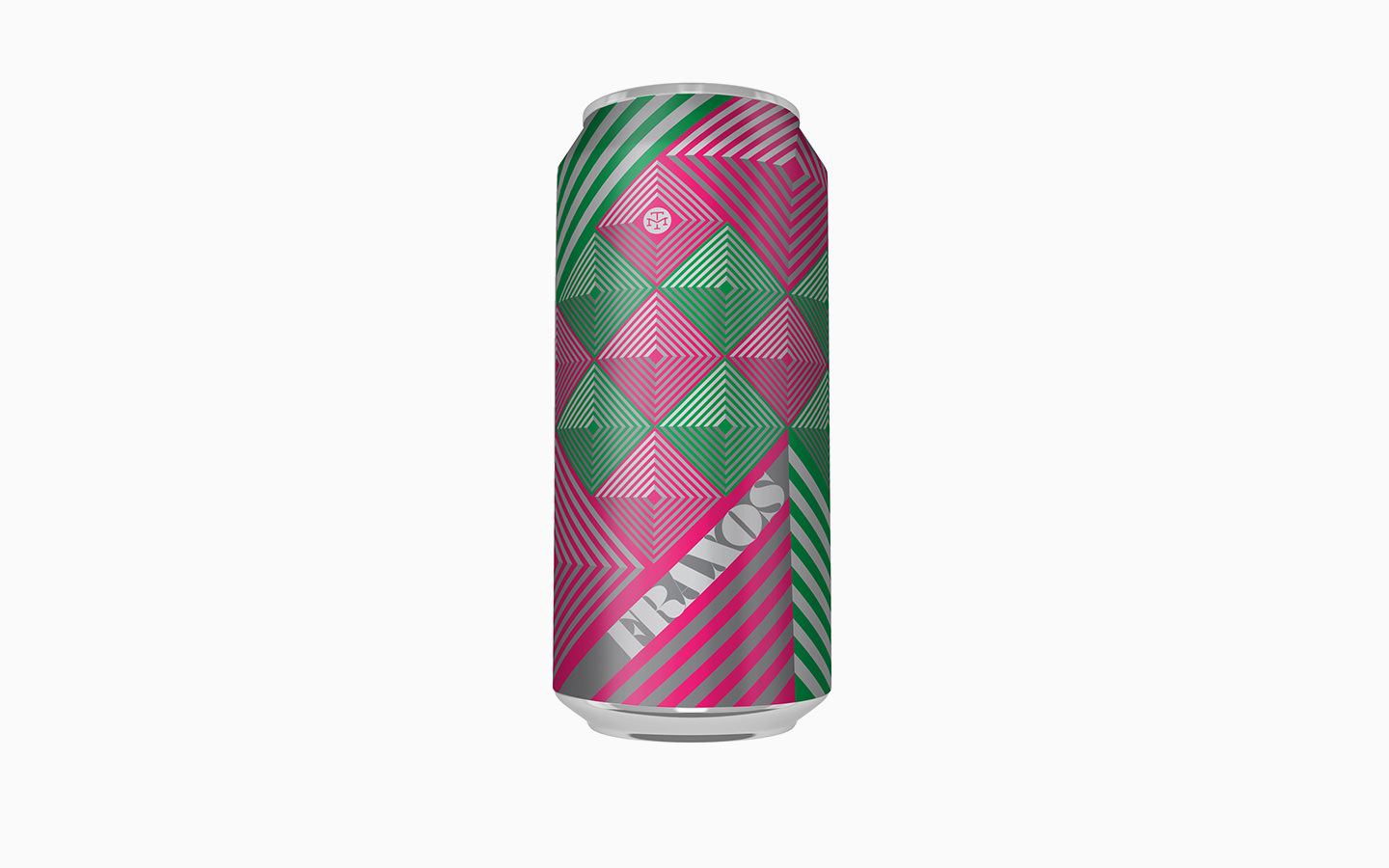 MARCH
FRAXOS
This 16oz hazy wunderkind will be crafted with a bevy of Citra & Simcoe hops and fermented with London III yeast, yielding a dazzlingly delicious IPA with massive notes of mango, stone fruit, and tropical magic that are going to light up your pleasure receptors like a frickin' Christmas tree.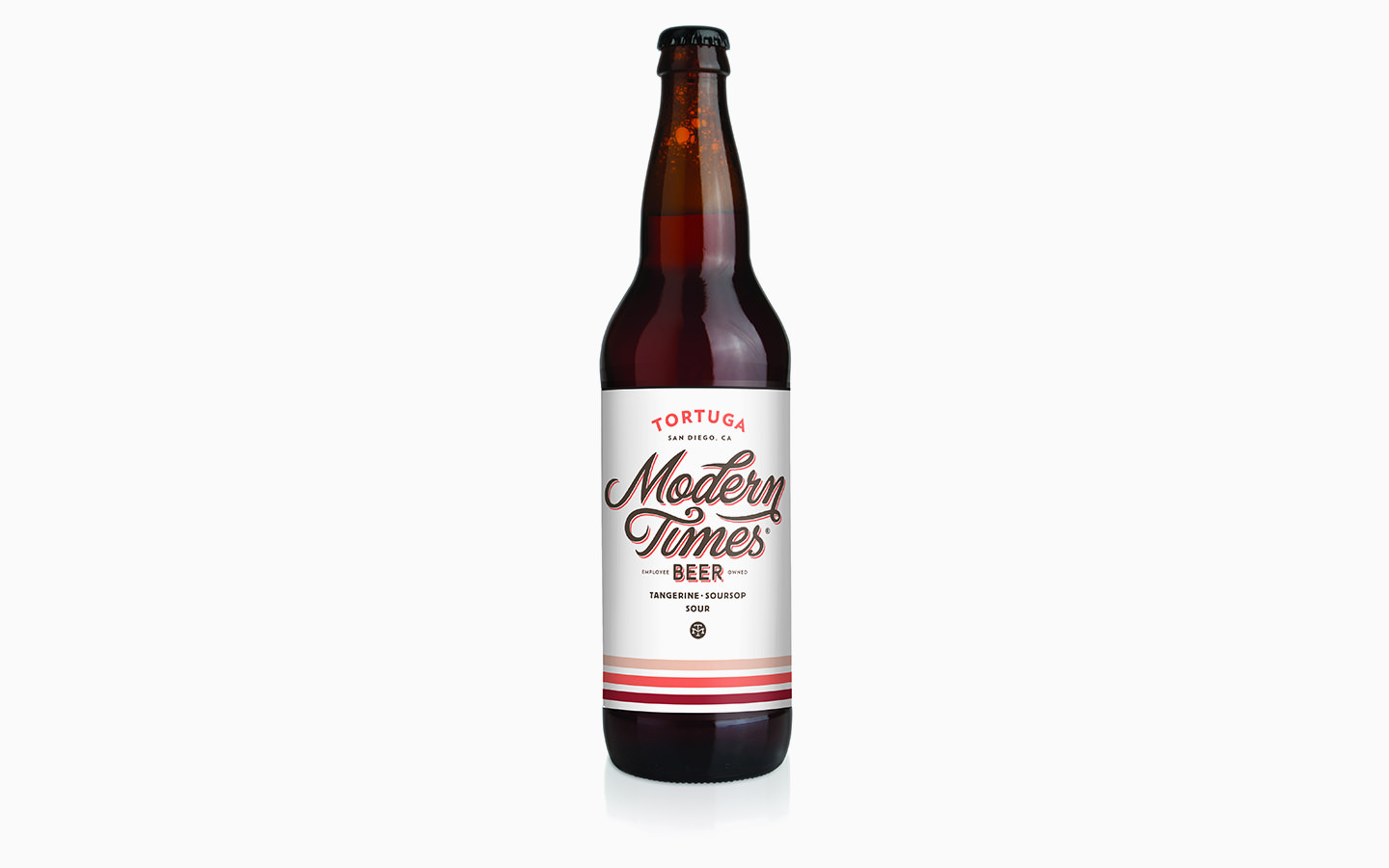 APRIL
TORTUGA
This supremely crushable liquid marvel will marry the tart refreshment of a classic Berliner with the delectably juicy, citrusy radness of tangerines & soursops. If you're wondering what the hell a soursop is, it's that green, prickly fruit you've always eyed in the produce aisle but never worked up the nerve to throw in your cart. It tastes like a cross between a pineapple and a papaya, and if you've never tasted one, this delightful beverage will be a pretty fantastic introduction.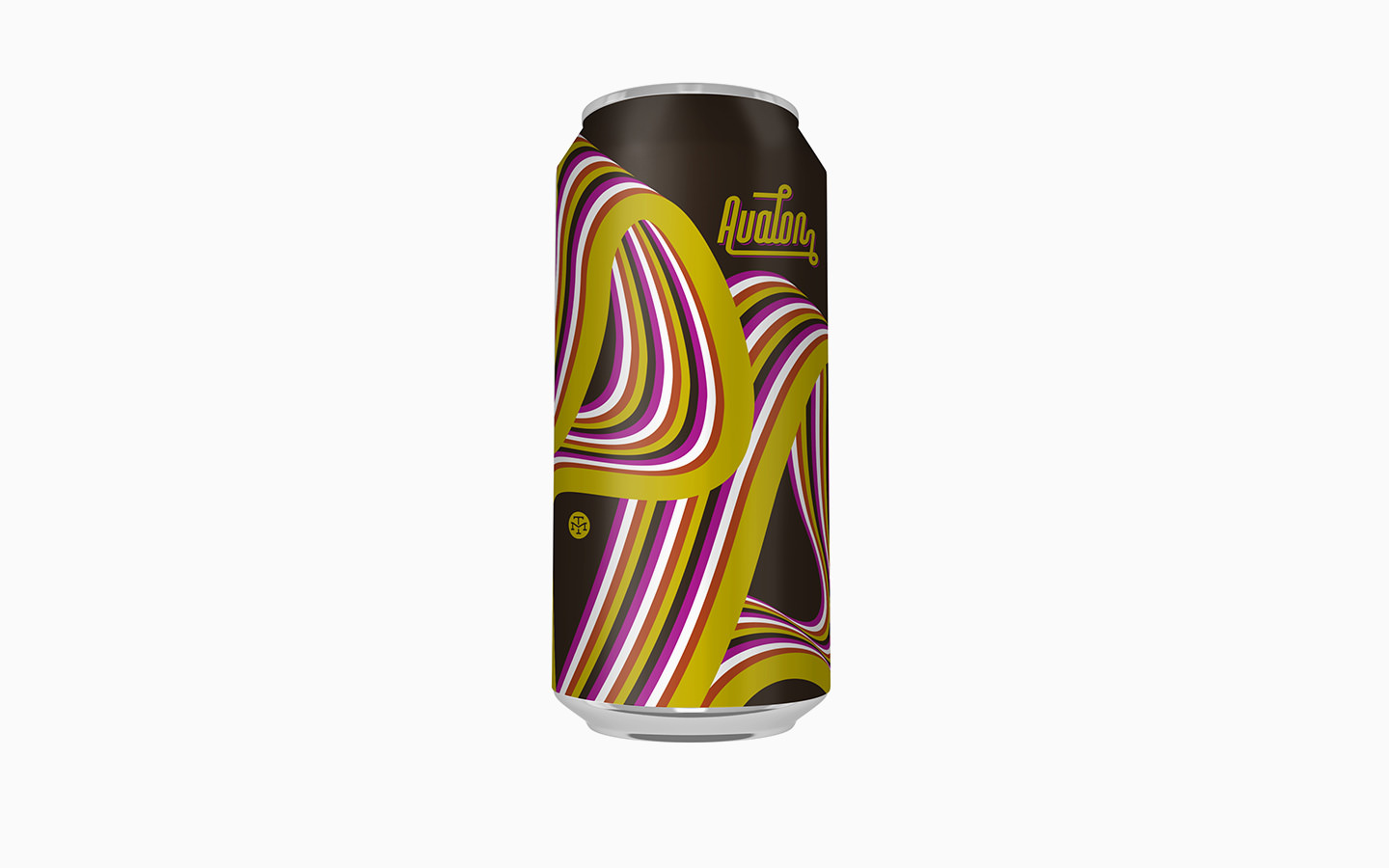 MAY
AVALON
The progeny of London yeast and a breathtaking plethora of juicy hops, this 7% stunner promises to be a hazy IPA of the highest order. Prepare your taste receptors for a rousing chorus of tropical wonderment that will have you singing its praises long after the final sip.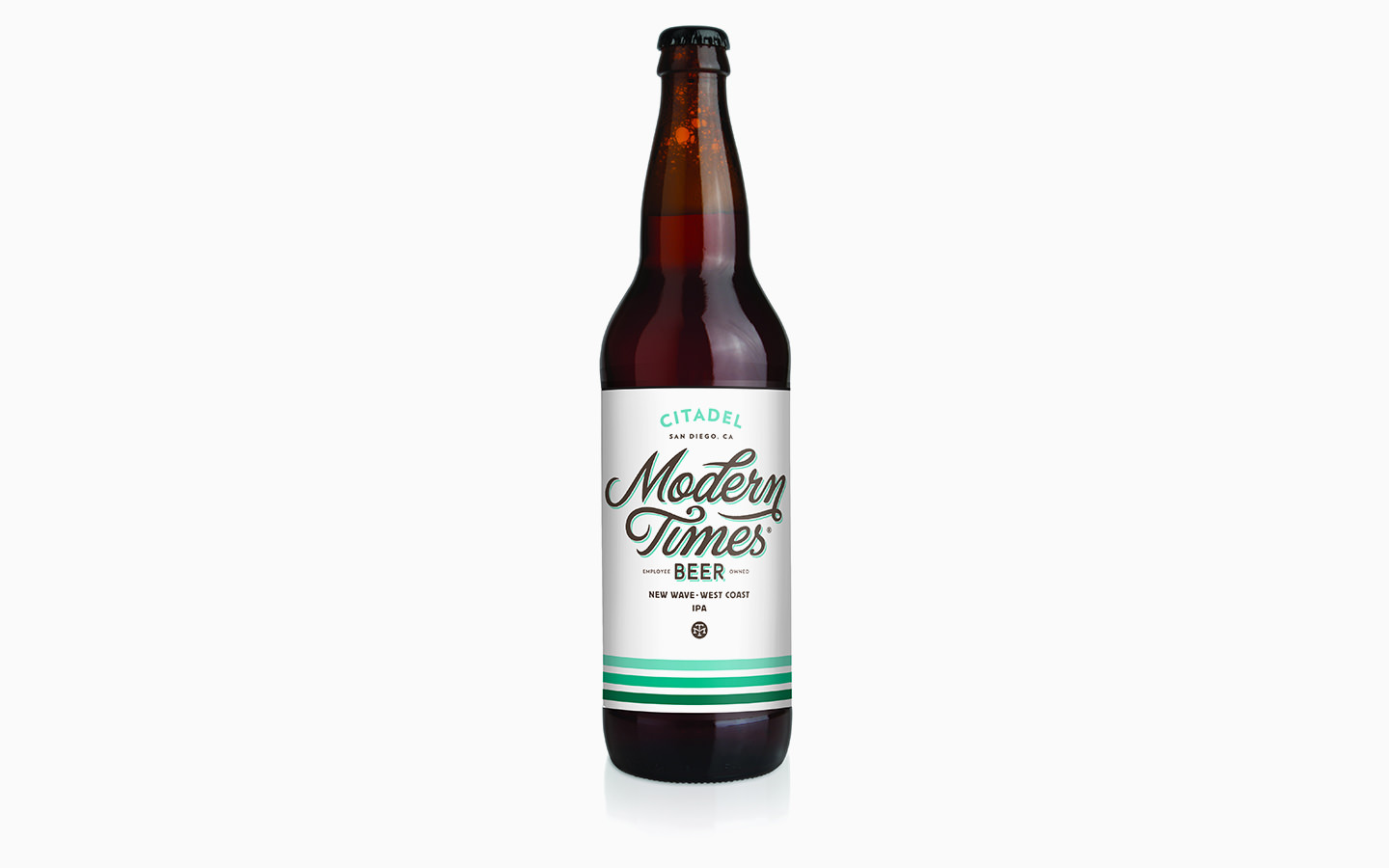 JUNE
CITADEL
The Northeast and West Coast find delicious common ground in this glorious union of two beloved schools of dankness. This lupulin laden fireworks-display of hop-sorcery will launch from a foundation of meticulously layered 2-row barley, wheat, and golden oats, dazzling its lucky beholders with both a big, juicy hop character and a bright, clean finish. It's two worlds colliding in the tastiest way possible.
JULY
ICE
The flavor: cold. The crushability: maximum. Ice was our very first pils, and it brings the noise. Hopped with Czech Saaz hops before, like, so many weeks of lagering, Ice packs the flavor of the mighty San Diego mountains into a compact, low-ABV package.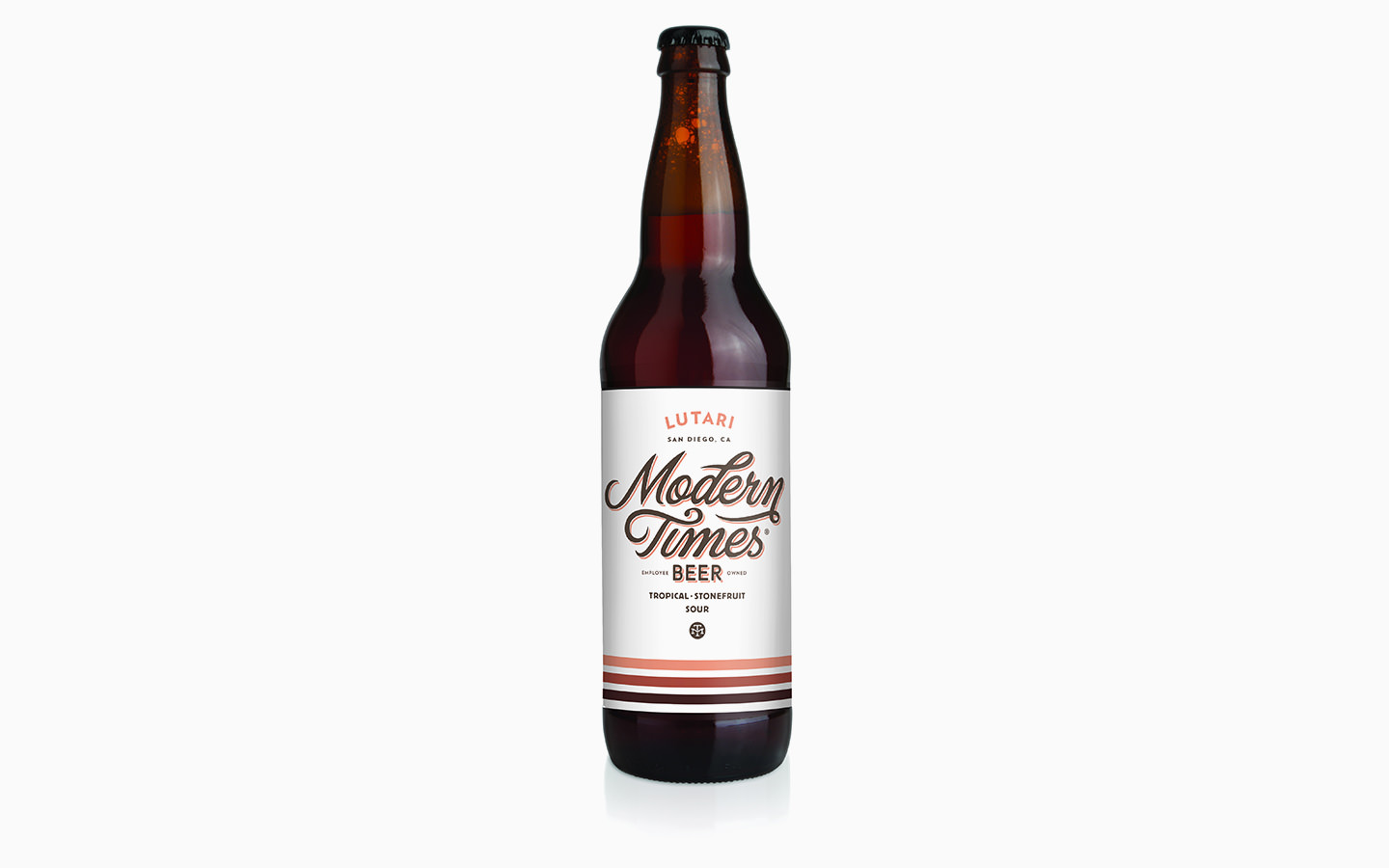 AUGUST
LUTARI
Named for a mystical island of adorable virtual pets, this sublimely refreshing Berliner Weisse promises to handily live up to its magical moniker. We'll be loading the tart, deeply quenching base beer with a boatload of delicious stone fruit–a combination of things that we find to be immensely pleasing to our faces. We're extremely confident that you'll agree.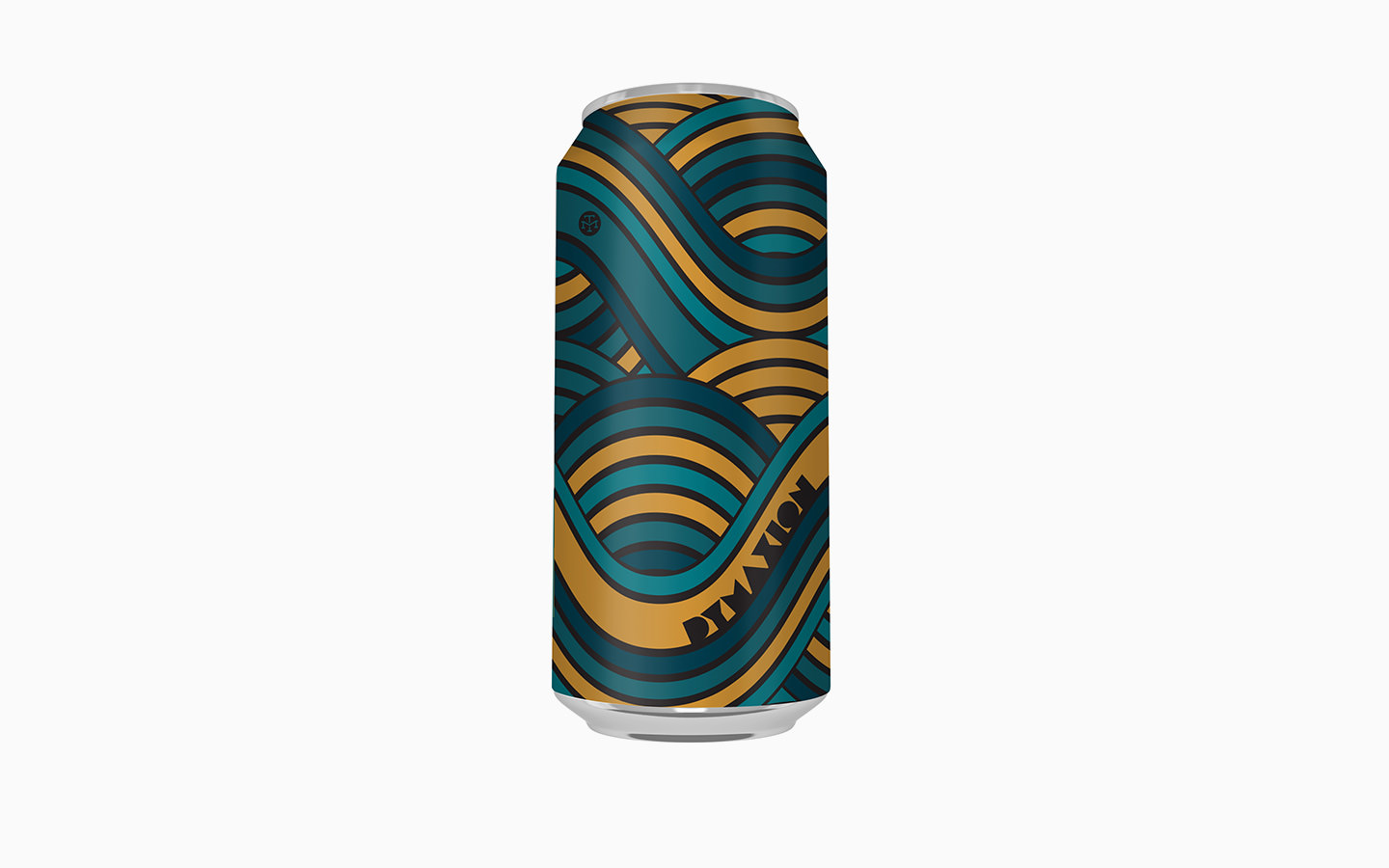 SEPTEMBER
DYMAXION
We'll be packing this outrageously crushable pale ale with some of our favorite New Zealand hops, yielding an intensely aromatic profile that marries a bouquet of tropical characteristics with crisp, biting citrus over a dry malt backbone. Prepare for a stunningly refreshing testament to some of the world's most fearlessly innovative hop producers.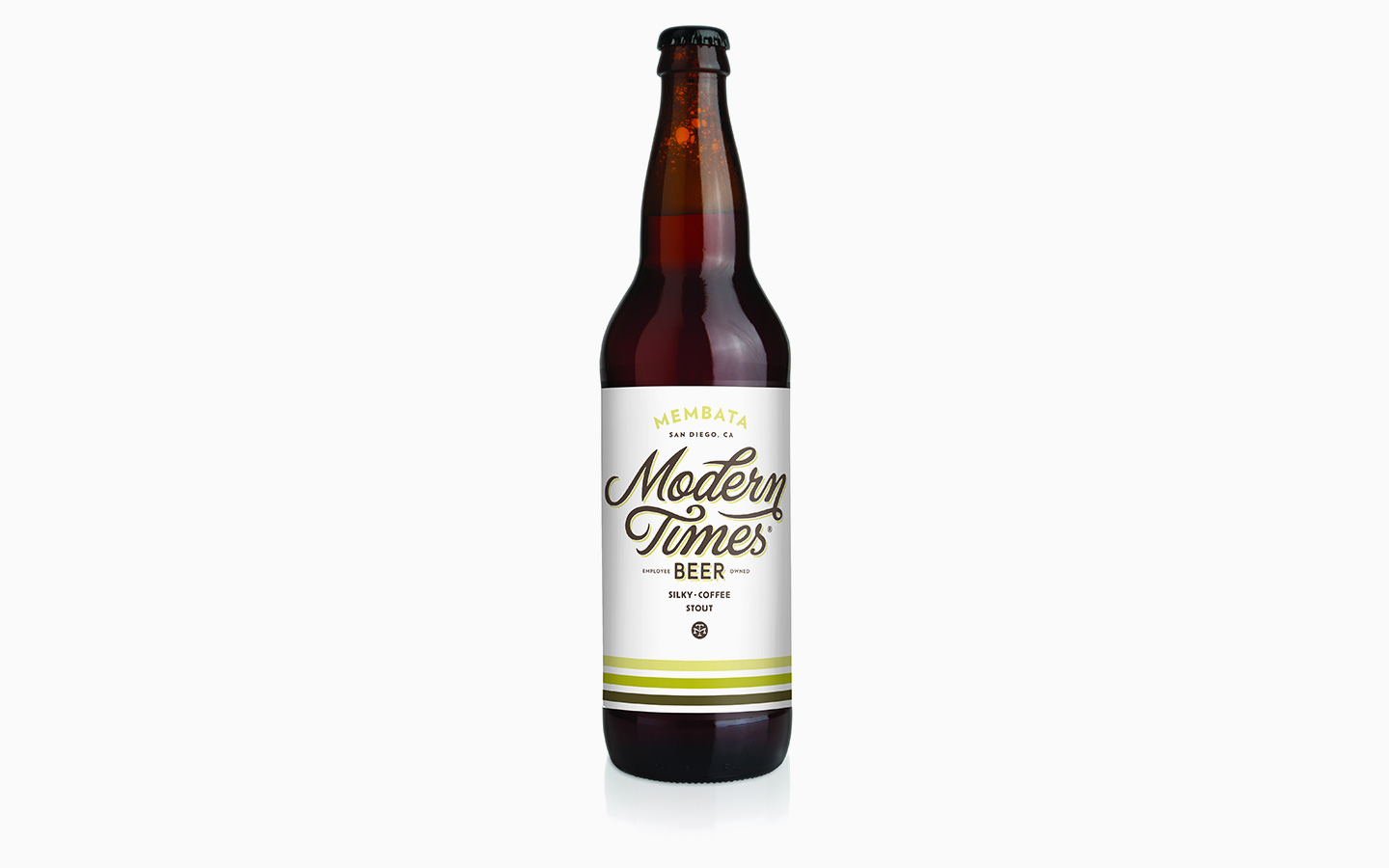 OCTOBER
MEMBATA
We'll be dosing this silky, chocolaty stout with generous amounts of our house-roasted coffee, yielding a magnificent flavor-combo that celebrates our love of both beverages in the most delicious fashion imaginable.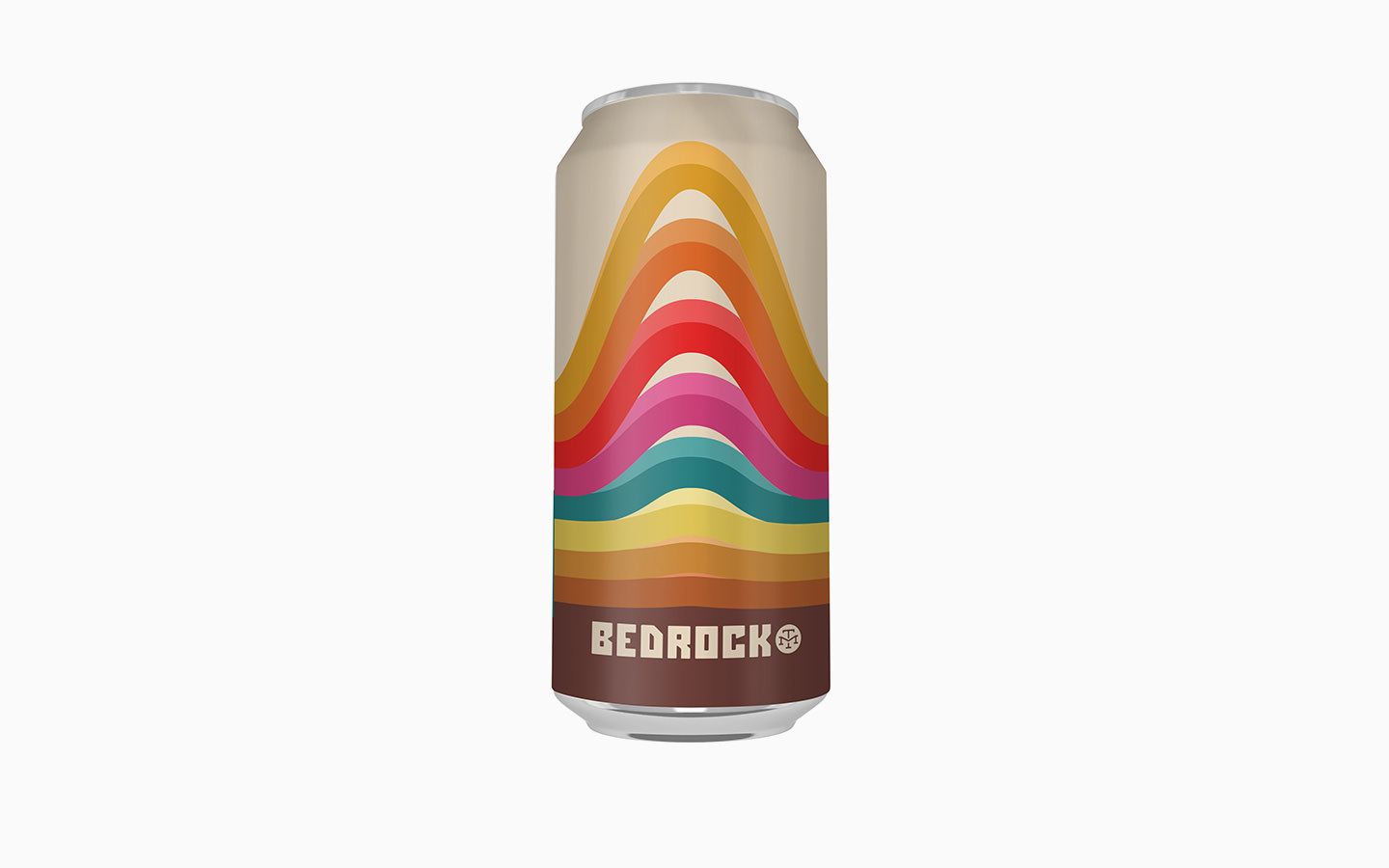 NOVEMBER
BEDROCK
This nitrogenated miracle will be a resounding high-five between our coffee & beer program, combining a nitro brown ale and the coffee we roast mere footsteps away from the brewhouse. Expect a creamy, toasty, chocolaty delight that sings with big, beautiful coffee notes and makes holiday gatherings substantially more awesome.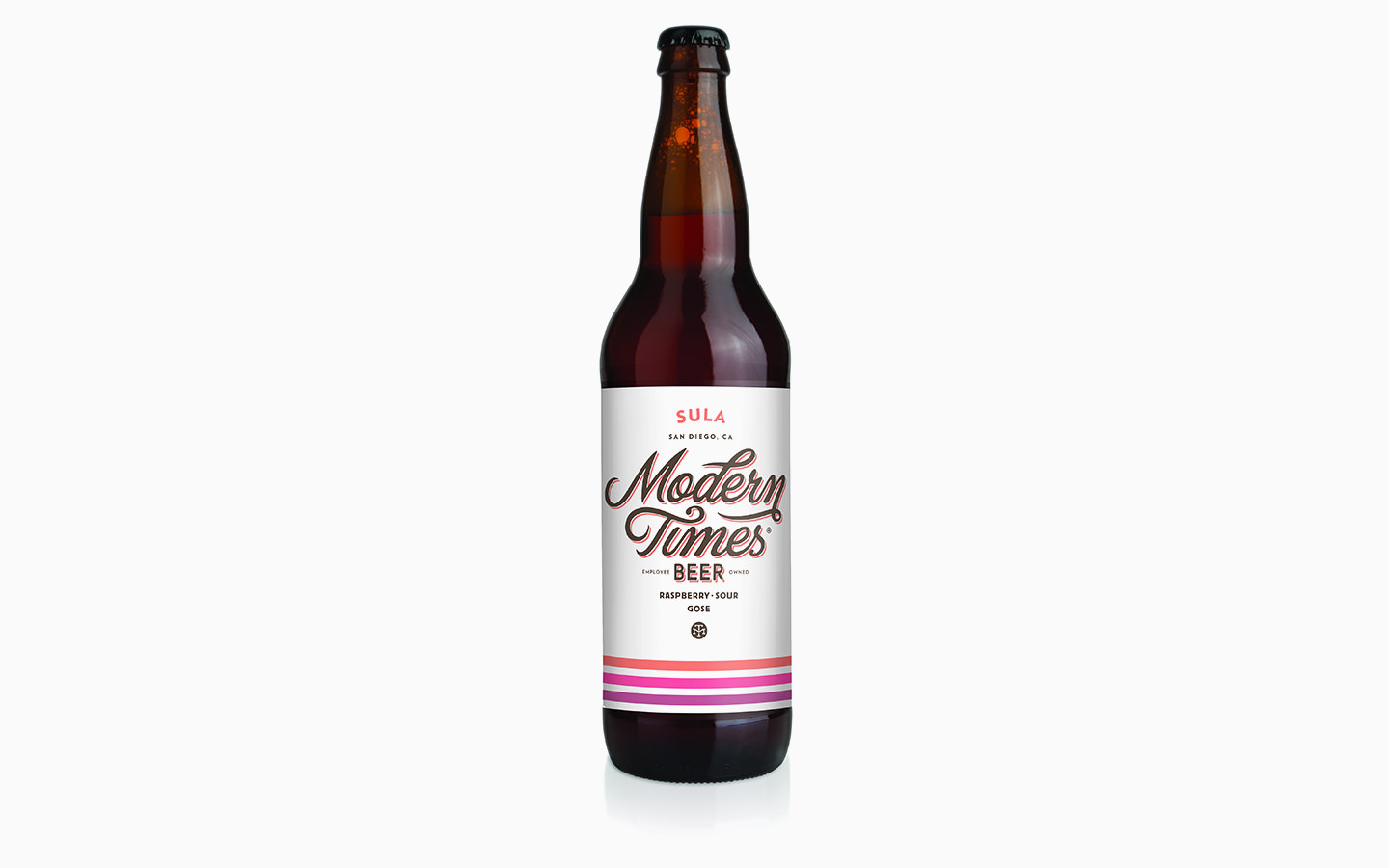 DECEMBER
SULA
Another dizzying height on our quest for the summit of refreshment, we'll be dosing this absurdly crushable gose with a king's ransom of raspberries & blackberries. The intended result is a tart, infinitely quaffable fruit throw-down of epic proportions. Prior to consumption, we'll be recommending an honest and thorough assessment of how much pleasure you are prepared to experience.
Comments
comments
---