Major Dave's sets the bar high for any fried chicken vendors alike. Coming in for our first time, we weren't really sure what to expect other than the fact that they were voted 2014's Best New Restaurant in Pasadena. Now let's get one thing straight, this doesn't limit the competition to only Pasadena. All of Los Angeles will surely take notice to what they're doing over on the other side of town. There's not a lot of places who can pull off clean and tasteful chicken, but little of them compare to the quality of Major Dave's.
Dave, who is the head chef at Major Dave's decided to open up shop after his final deployment with the Marines and put his fathers recipes front and center. Having grown up in Arizona, Dave and his sister were exposed to the fried chicken life at an early age (lucky man) thanks to their father who early on had developed a fried chicken recipe that seemed to work, but as they described evolved over time.
Using only the best quality free range chickens with no added hormones, antibiotics, or GMO feeds, and never frozen it makes it one of the highest quality fried chicken on the market. With all that being said, I would have to say that it is one of the best tasting fried chicken I've ever had. We didn't really realize how high quality it was until after we tore it up and devoured it. Usually, after eating certain fried chicken you feel a bit guilty because of had bad it makes you feel after. Not the case at all here.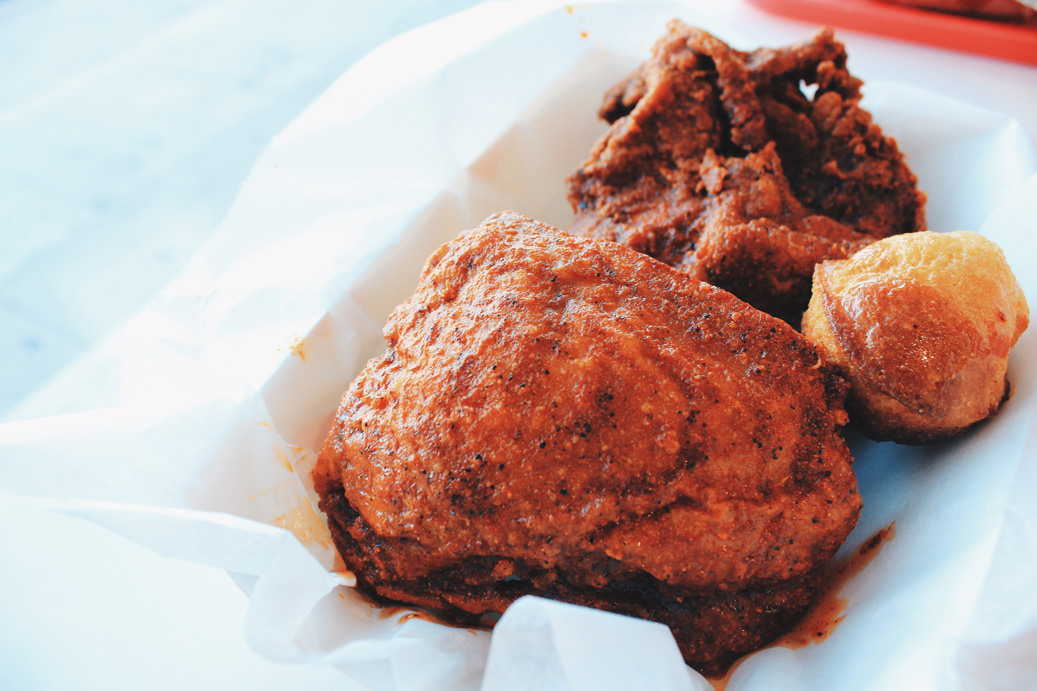 Always made to order, crisp white meat, insanely crispy skin with the most intense flavorful seasoning. You really have to see what the fuss is about before you can even begin to determine for yourself. You can order by the piece in either original or spicy (and yes, it's SPICY!). Having tried both Spicy and Original, I must add that it's a win win with either choice. I love spicy food, but you don't lose any flavor when picking original especially if paired with one of their delicious sides.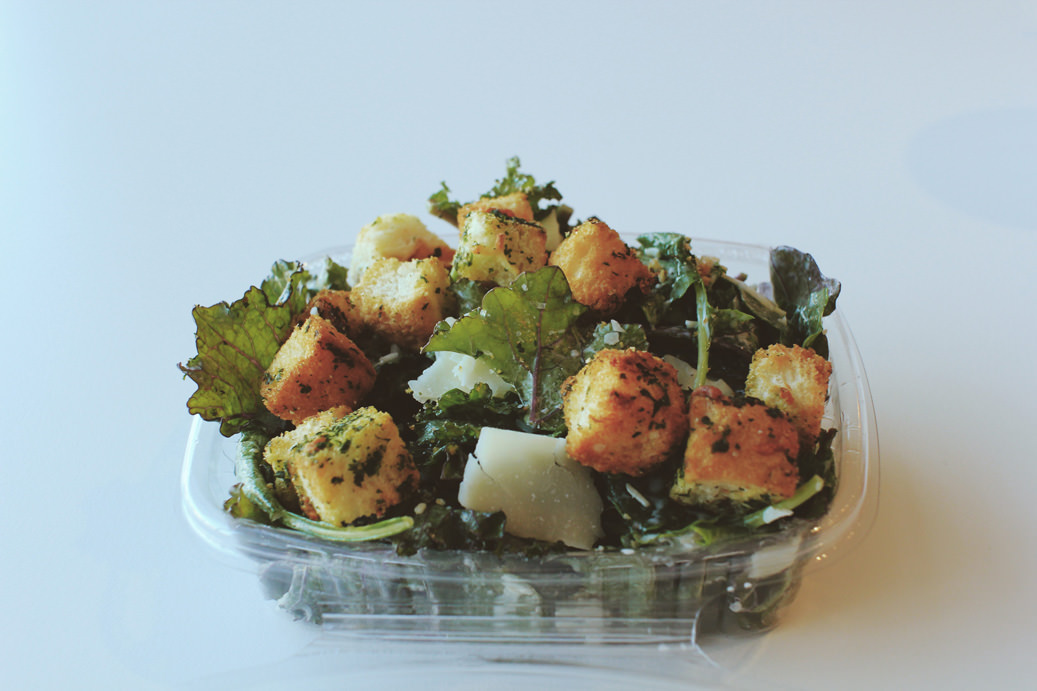 Having been my first time trying Kale, YES MY FIRST TIME, it was amazingly refreshing. I know we're all about 'hype' here, but I'm truly one of the last people to ever jump onto trends. If Kale Caesar Salad is the next trend then I've already led it onto the road. You can't lose when choosing side here, but if I were you I'd try this delicious mix of Kale and freshly baked croutons topped with house caesar dressing.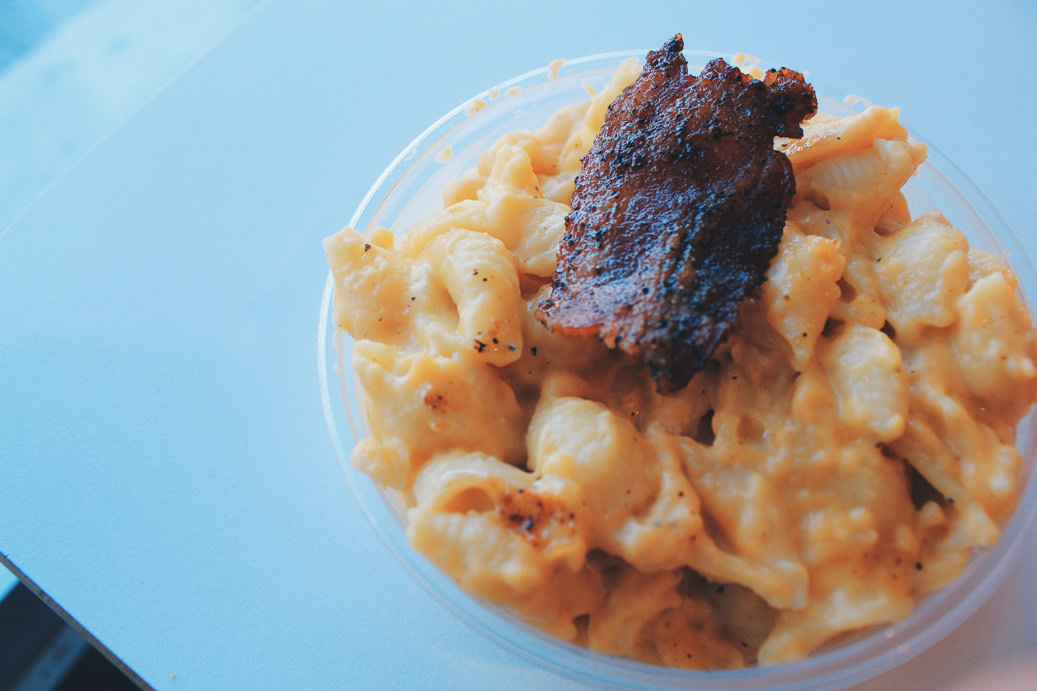 Honest Mac & Cheese is really an honest option. Macaroni shells topped with a made from scratch three cheese sauce, and garnished with candied bacon expect a full belly when ordering this as you may expect. It's everything you could want in a mac & cheese.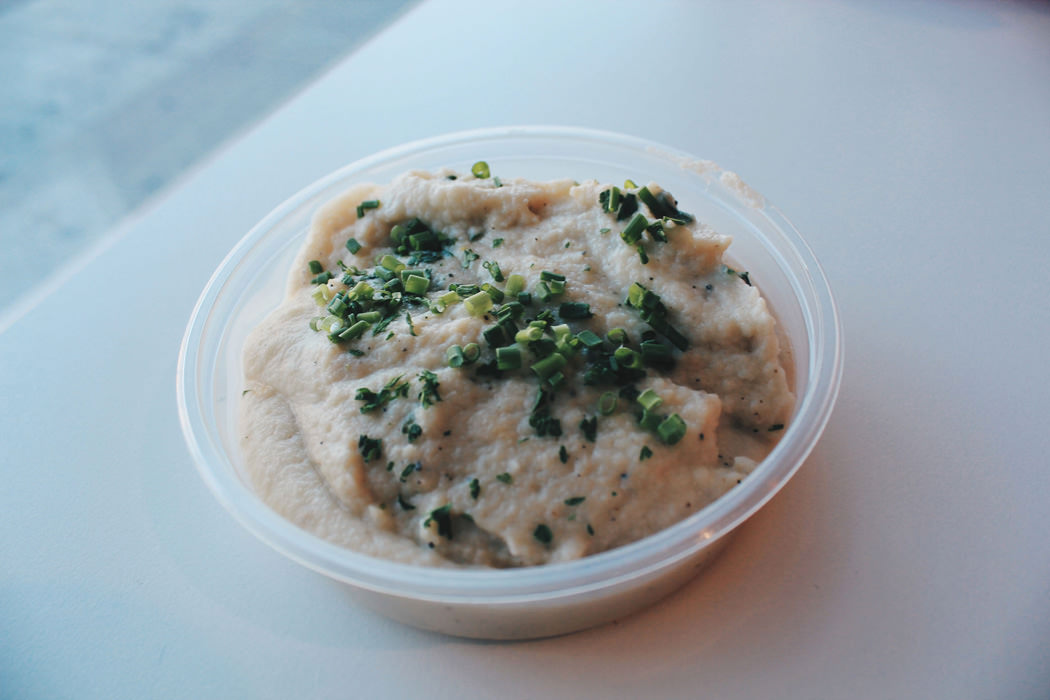 The next side was a step up from your regular mashed potatoes. Whipped Garlic Cauliflower. Yes, you heard that right. A lot of places have roasted cauliflower or buffalo cauliflower, but Major Dave's took it next level and hit all the right spots with this. At first taste, you can tell just how light this mash potato substitution is, but it doesn't sacrifice flavor one bit. You can take down the full side feeling like you did your body a solid. Also served with chicken gravy and chives all of which contributes to the popular side.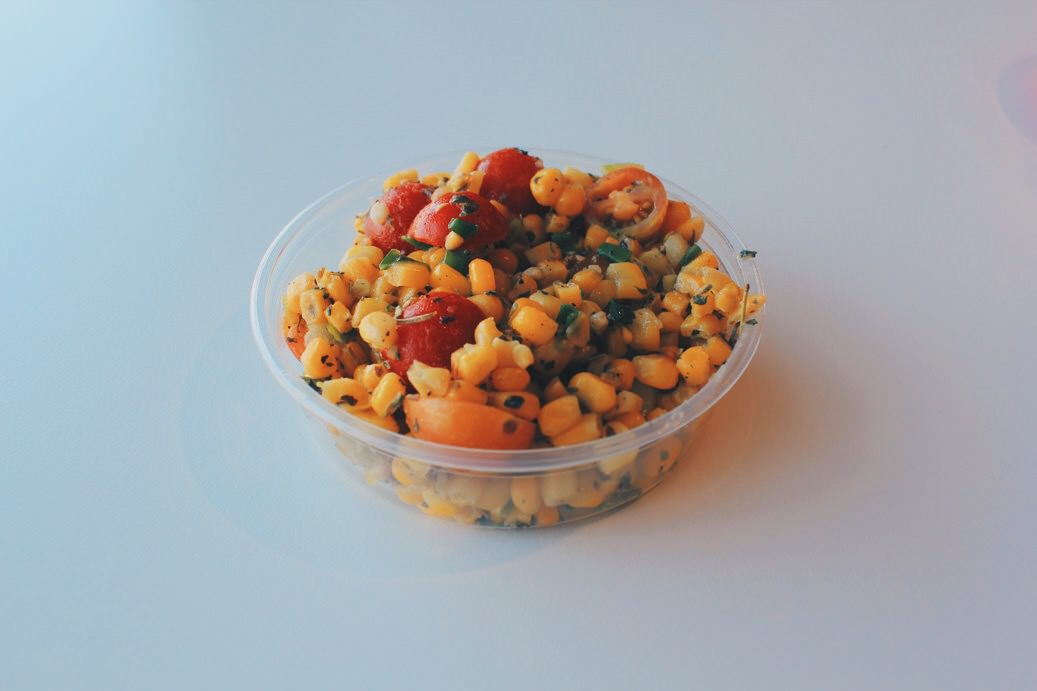 Winner winner, chicken dinner! This Roasted Corn Salad with Tomatoes & Feta (optional) was something else. I found myself coming back for more after having nearly all the sides right in front of me. Who can resist sweet corn and fresh juicy tomatoes all tossed with fresh herbs. It truly won my heart over and also won the best side award. If you're torn between choosing side, this won't disappoint.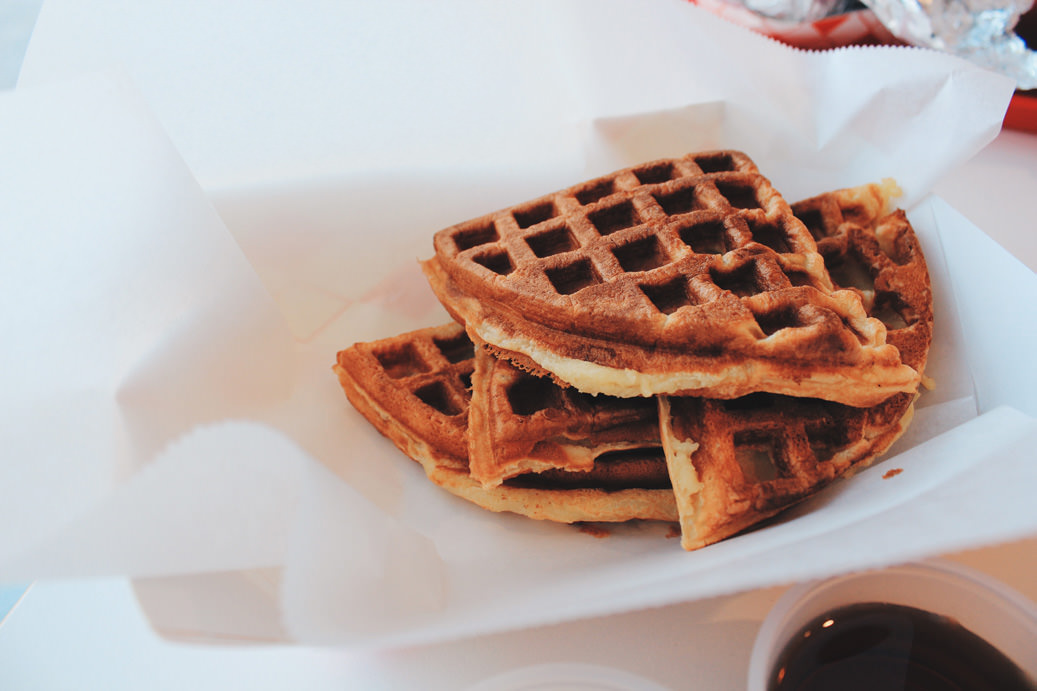 Bonus Material: Dave was gracious enough to have brought out some crispy, buttery waffles sweetened with agave which of course were made with no processed ingredients, preservatives, or partially hydrogenated vegetable oils. Giving us a chance to preview their upcoming menu item (limited time) Chicken n' waffles. Dave jokingly added them taking on the competition, but in reality these heavenly fluffy waffles will give them a run for their money. Definitely a menu item to keep a look out for.
Comments
comments
---