"IT WAS A CLEAR BLACK NIGHT, A CLEAR WHITE MOON", AND YOU'RE PARTYING WITH WARREN G AT GOLDEN ROAD BREWERY.
Labor Day Weekend came and went, but not without a great impression from Golden Road. Although the weekend boasted a record high heat wave across the country — music fans were out and ready to party. Golden Road's inaugural Made in LA Festival lured us in from the get-go. Not just because we love beer, but because supporting our local brewery and their impact on the community overall. A portion of the proceeds from tickets sales went to an organization of your choice. On top of that, the ticket sales from 'day of' purchases which were sold at the door were donated to Houston relief efforts. All this while the La Tuna fire is  burning in the background — which you could see happening right behind the stage. Crazy weekend to say the least, but you can feel the sense of community at the fest. One that was uniting, and welcoming.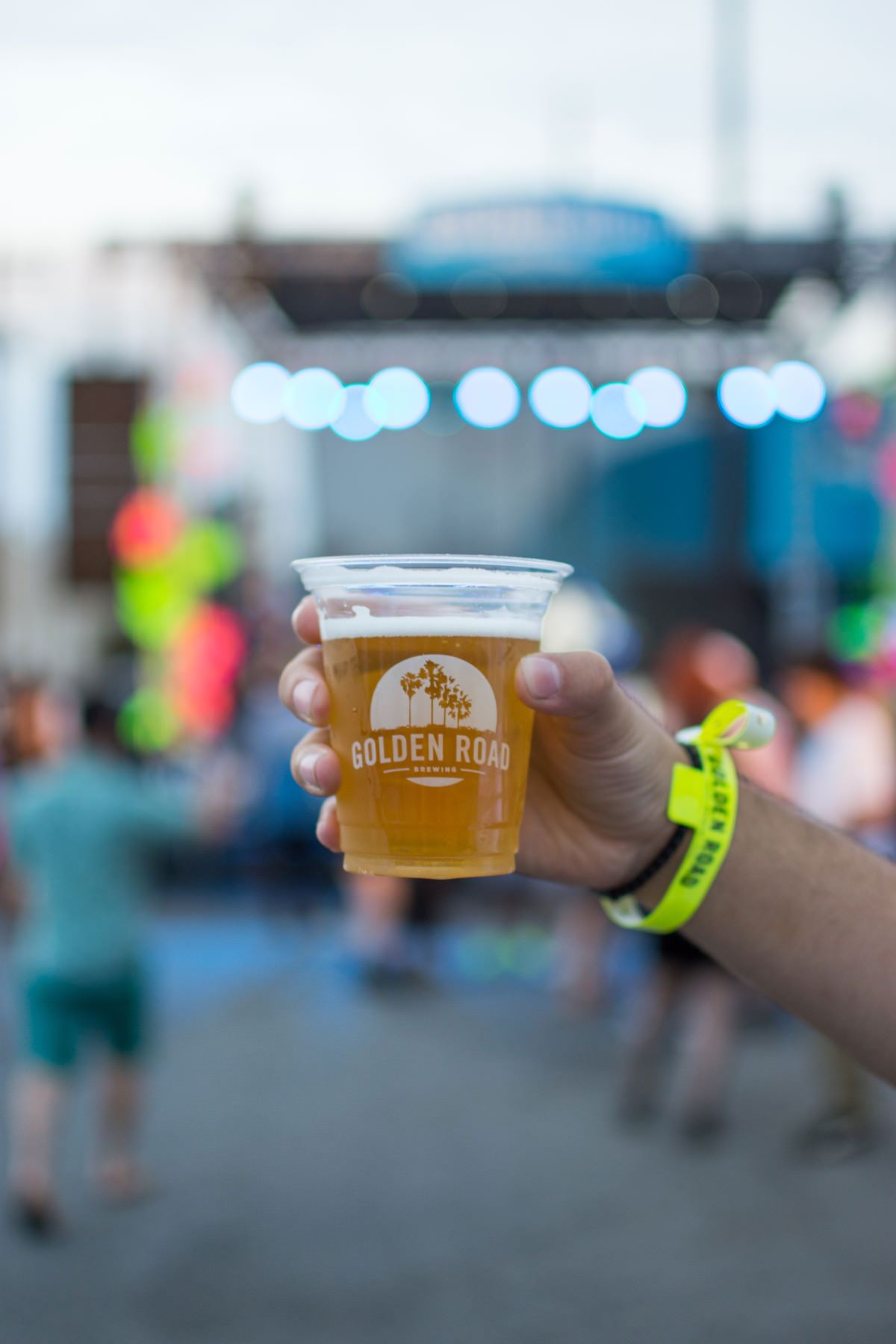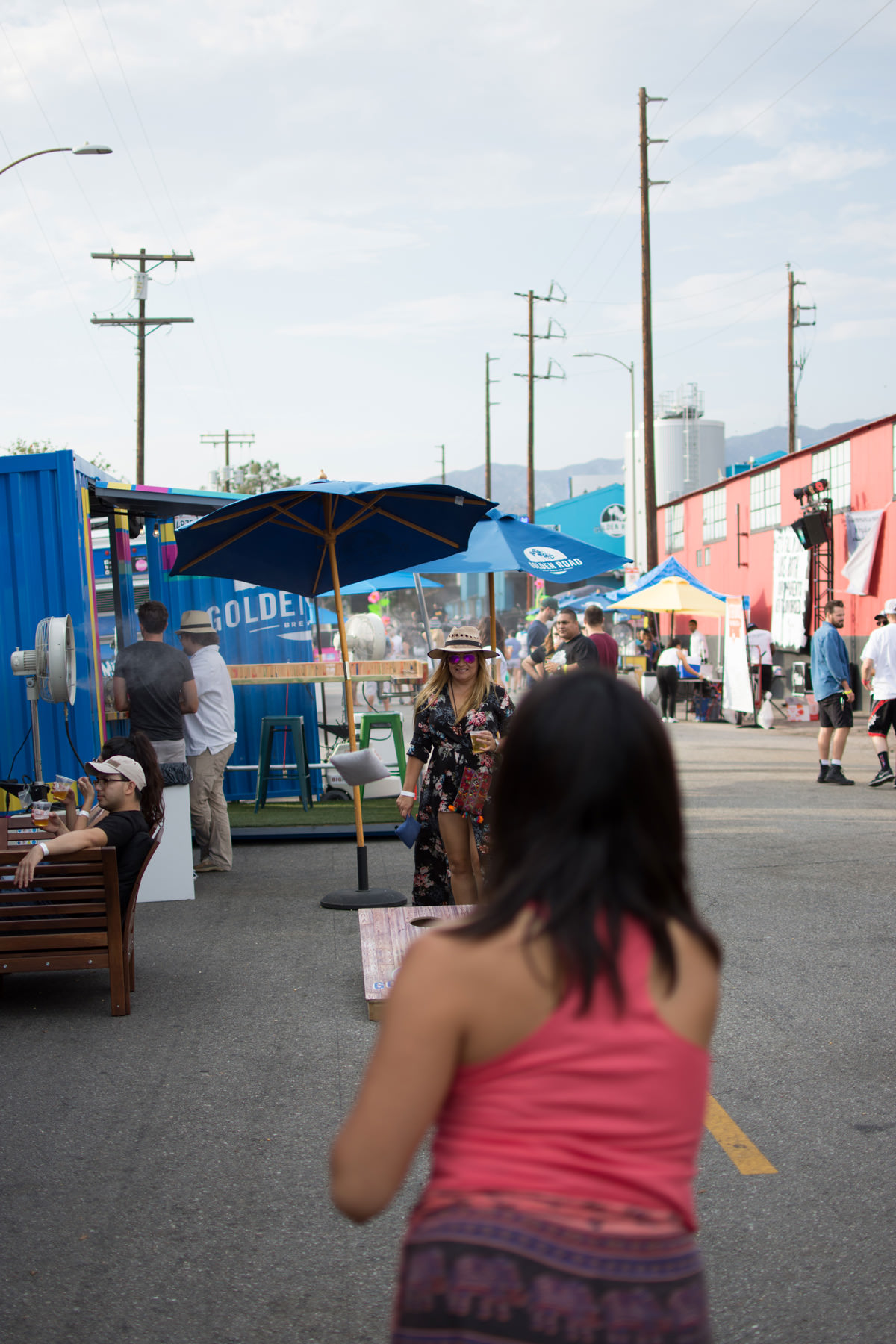 FOOD
—
Radio station 93.5 KDAY played host to the festival, so there was dope tunes being played throughout. And while music only made a portion of the festival there was also food, art, and all the beer your belly could handle. Food Network's The Middle Feast truck was on site dishing out some great food. But my favorite had to be from the pupusa truck that provided a fresh, but original approach. I got two pupusas that came with a pickled slaw, of which was satisfying enough. And a plate of 'loaded steak fries' that were dressed in two different sauces. Priced at just $10 it was probably the biggest steal of the week, given the portion. In total, there were three food trucks inside the actual festival, and if that wasn't enough — you had the choice to dine inside the pubs in between sets. Talk about convenience.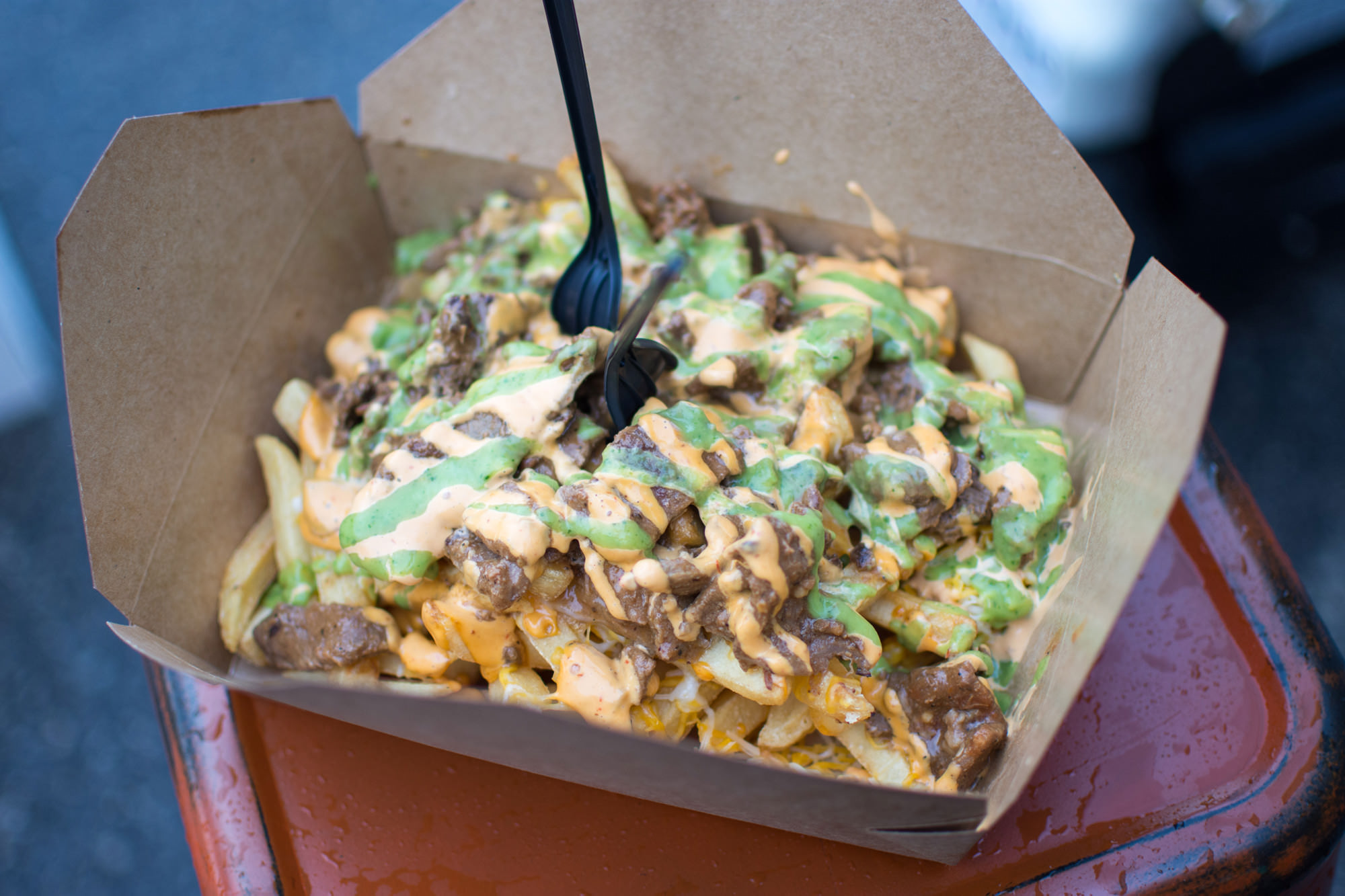 ART
—
So let's talk about some art, eh? First, and most recognizable was the chalk art of  Vin Scully holding a Golden Road beer. Another chalk piece was the 3D Golden Road beer which caught a ton of attention. But most of the art had its own tent of prints, photos, and paintings all provided by Light Bringer Project. They're a nonprofit Arts organization in Pasadena, CA with a mission of building futures through the power of art & education. A lot of the art had an 'LA' feel to it especially the piece below. If you can't recognize it, thats one of the Echo Park 'alley's' which are also parking lots. Very recognizable pieces by local artists, all of which were extremely affordable.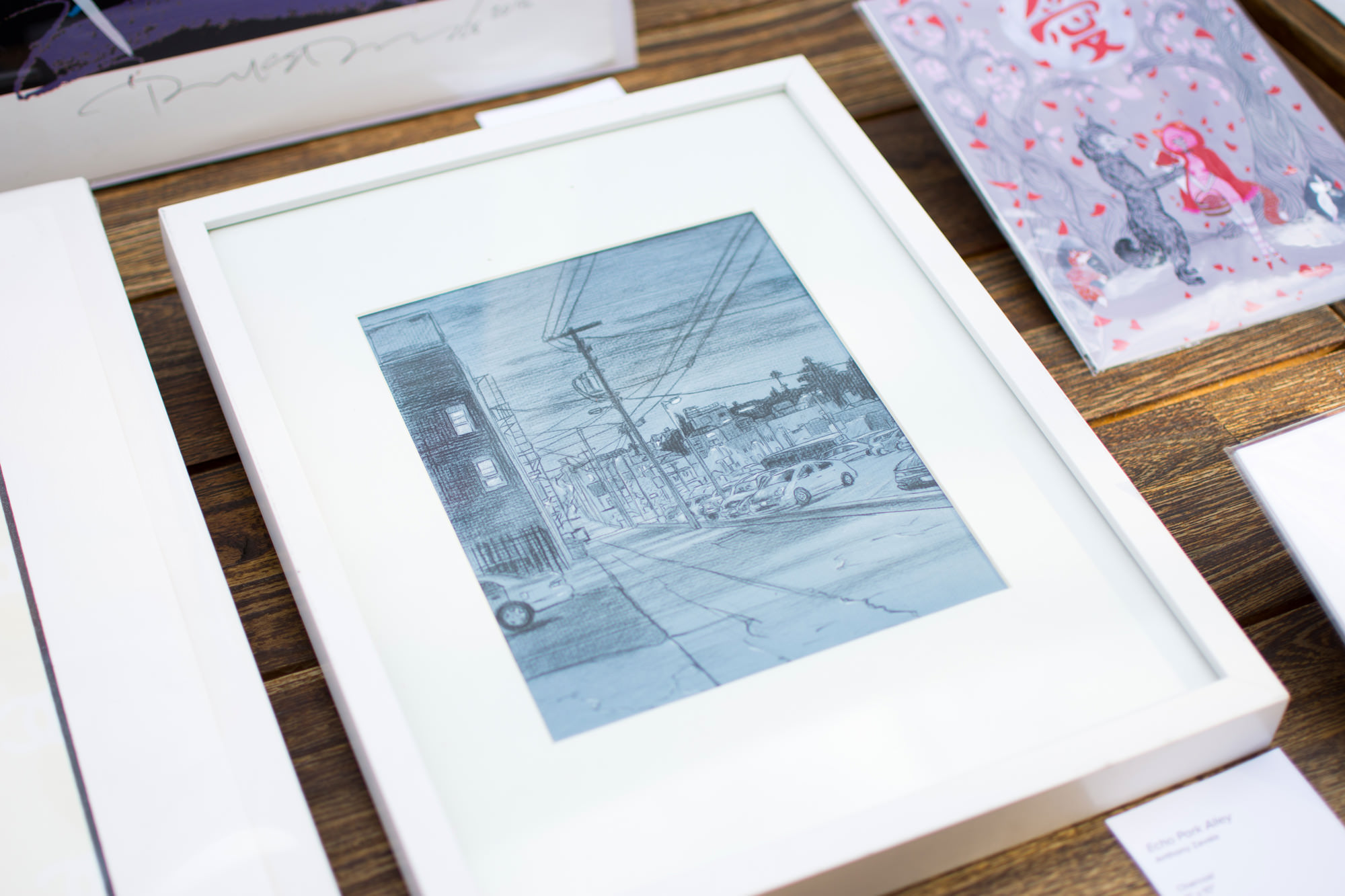 DAY 1
—
Aside from the heat, day one couldn't have gone any smoother. It was interesting to see how things at the festival would unfold. We've been to other first time festivals, and seen just how bad things could get. In this case, Golden Road had it together. No traffic nightmares to get through. Ride sharing lines were fast, valet didn't cost an arm and a leg, and the pub wasn't excessively crowded. Not that you needed to be inside, anyway. Arriving, your tickets were checked, wrist bands were given (with two drink tickets), and bags were checked. Quick & easy just how we like it. As mentioned, the heat played a major role all weekend. Saturday was especially hot, with temperatures well over the ninety's and in the eighties at night. There was plenty of beer to cool off with though, and lounge areas with mist fans. The acts took stage at 5:30 starting with Korey Dane and closing with Iconique. In between sets like YACHT and Hanni El Khatib kept the crowd going despite temperatures. At one point YACHT took notice of the heat, and described it as a psychedelic feeling during their performance. A set of up-tune, indie vibes much of what the festival felt like. But our favorite set of day 1 came from Hanni El Khatib who turned the festival into a funk rock show. With a lighter tone, great guitar riffs, and some upbeat songs.
DAY 2
—
Sunday, was a smooth day as well — until it wasn't. Temperatures were a little lower, with gray skies — so things seemed perfect. Then while VIAA was 2 songs into her performance, it started to rain. It was a slight sprinkle at first, so the crowd didn't panic. But once she got into the last songs of her set, the rain picked up and people ran for cover. Though you could hear her play from almost anywhere you were. I didn't hesitate once the rain fell, to be honest, her set was hypnotizing. I was drawn in by her soft vocals, and jumpy melodies. Her songs were also catchy, and easy to sing along with, even if it was your first time listening. Following the rain, Val Fluery took to the stage and hyped up the crowd with a sick DJ set. Buyepongo then switched up the tune, but kept the whole crowd dancing to their vibrant tropical vibes. All set up for what would be an epic set by Warren G — who drew in the biggest crowd of the night, understandably. Fans eagerly waiting for his presence to grace the stage. The G-Funk rapper didn't disappoint, playing old hits — as well as paying tribute to the legend Nate Dogg. It was a special night, one of which couldn't have been possible without Golden Road.
Comments
comments
---