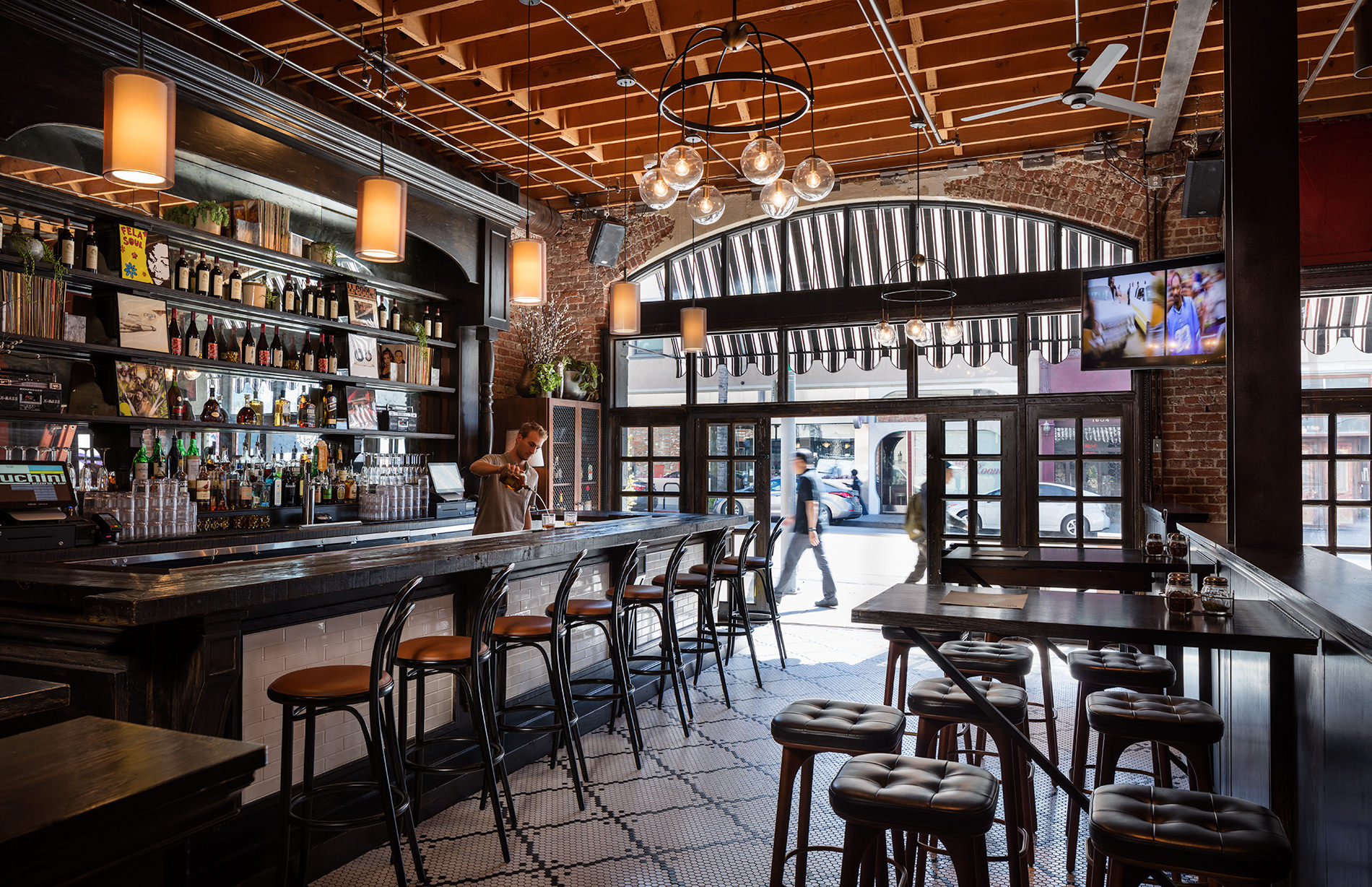 If you're out in Hollywood, it's for one of two things. One, probably to eat cause no one visits during the day. Or two, you're having a night out in Hollywood with some friends. There's a little bit that falls in between, like visiting Amoeba and things like that. But for the most part it's for food and booze. Let's put ourselves in situation one, in which we actually did engage upon. We hit Luchini for lunch down on Cahuenga Blvd., the slept on part of Hollywood. Luchini is a casual walk-in pizza joint where you can take it to go, or dine in and have a drink at the bar. Considering the pizzeria is part of the Tao, Dream Hotel and Avenue nightclub complex — it really stands its ground within the landscape.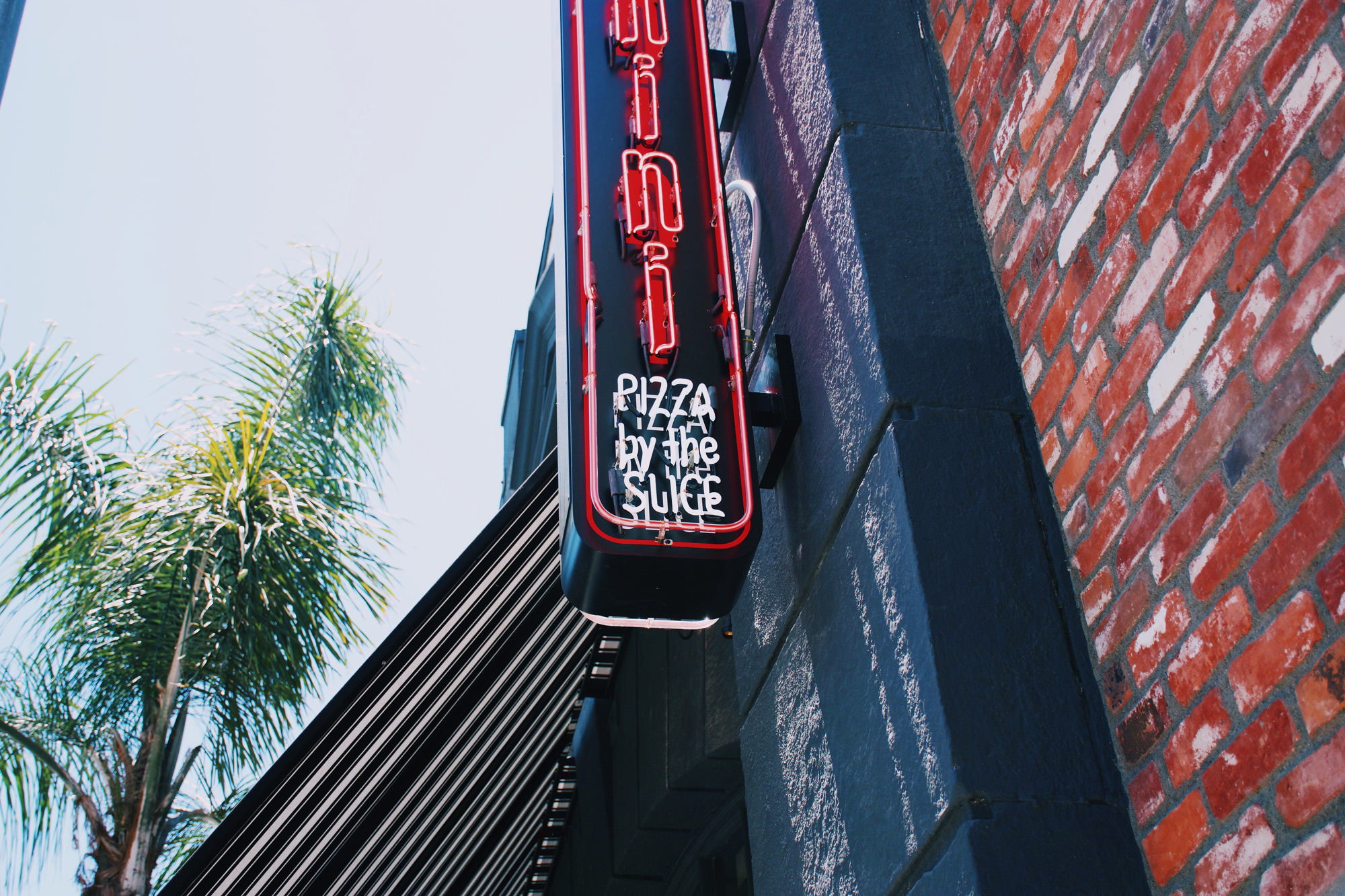 Luchini provides an atmosphere in which both fast casual, and casual dining can exist. You get the best of both worlds, not just in dining, but on the menu as well. If you want thick or thin-crust you can find both at Luchini. Also choose between ordering by the slice or as a whole — either way these Sicilian-style pies are delicious. But let's say in a strange world, you don't want pizza. So why are you in a pizzeria? Well, Luchini offers non pizza items such as salads (yes, they are good), chopped antipasto, even a burger & fries.
If you're just looking to sit back and have a drink, well you sure as hell can do that here too. The cocktail program consists of $10 specialty cocktails. Considering tasteful each cocktail is, thats a steal. But if that's not enough of a steal they also have happy hour EVERYDAY from 5pm-8pm which will shave off $2 from the cocktail menu. Luchini also has a wide variety of wines to choose from as well as beers both on tap or in bottles. I mean, pizza and a Golden Road Hefeweizen — match made in heaven.
LUCHINI HOURS
—
Mon, Wed, Thurs, Sun 11am-2am
Tues, Fri, Sat 11am-3am
Happy Hour is everyday from 5-7pm.
1607 Cahuenga Blvd, Hollywood, Ca 90028
Comments
comments
---