"OH NO IS REALLY ABOUT ME DEALING WITH REJECTION."
My first experience with Jessy Lanza came in April of 2014, when I was at Cut Copy's Free Your Mind tour at the Hollywood Palladium. I got to the show pretty early, and was front row anxiously awaiting Cut Copy to take the stage. There I was, clueless and unaware of the two other great acts that would take the stage before hand. The lights dim, spotlight turns on, and lets just say its all history from there. It was one of my first memories of an opening act that was up to par with the main act. I then went home, and downloaded 'Pull My Hair Back' only for it to become one of my favorite albums, ever. Let's just leave it at that.
Later that year — August 2014, Los Angeles was given the magical lineup at FYF featuring HAIM, The Strokes, Blood Orange, Mac DeMarco, and Jessy Lanza. Personally, I was dying inside when I saw this lineup. It was perfect, top to bottom. Being able to watch Lanza on a bigger scale, on the right stage (The Arena), gave me a better feel of what was to come for Jessy. It's worth noting some of the criticism the Canadian vocalist received considering most of the beats in her songs drowned out her dreamy voice.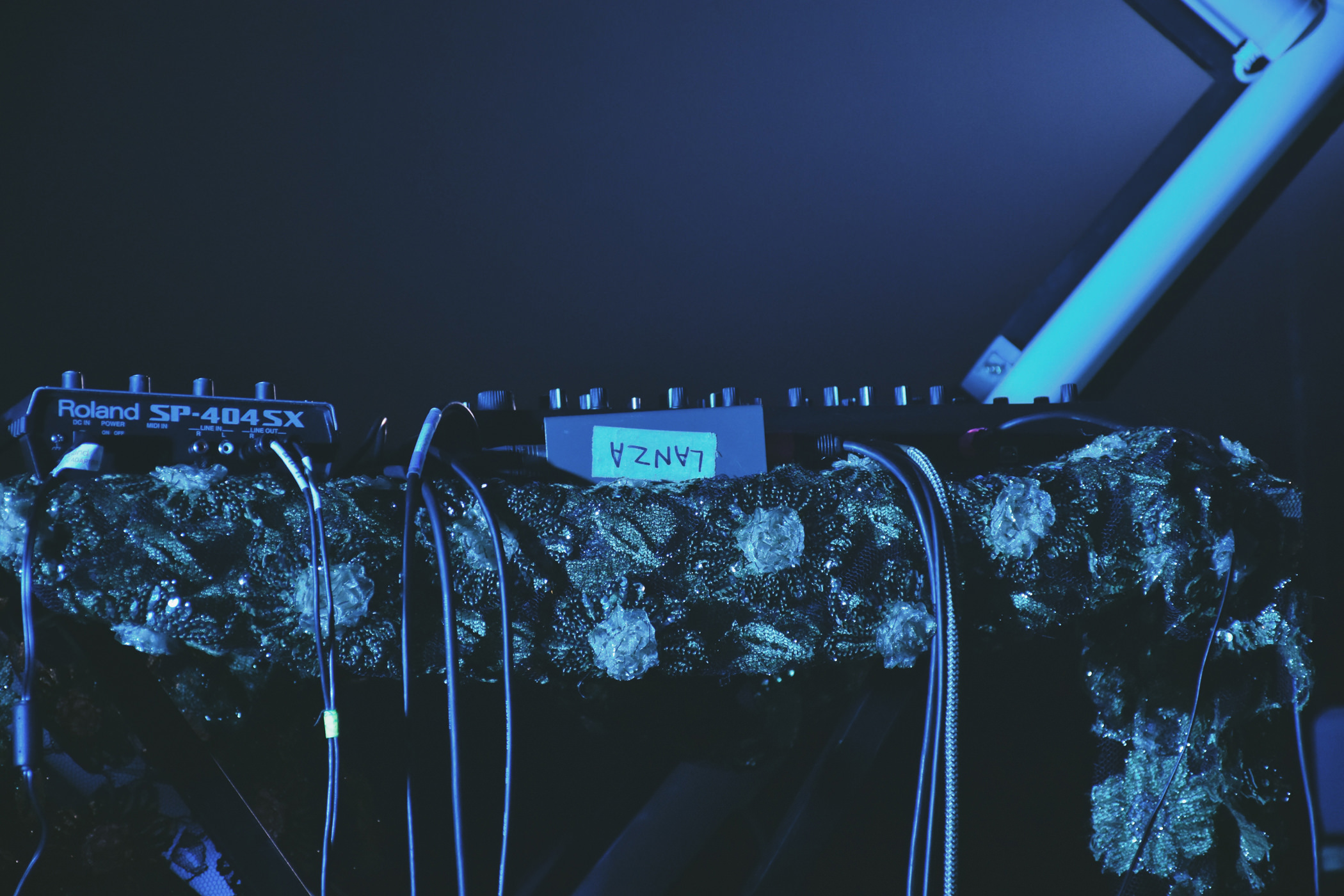 "I FELT MORE IN CONTROL OF THIS RECORD, I FELT LIKE IF PEOPLE DIDN'T LIKE IT I WAS OKAY WITH THAT"
Fast forward to June 2016, and my love for Jessy Lanza has only grown stronger. Coming off the release of her new album 'Oh No', Lanza has been hard at work starting her tour in Europe, and now finishing off in North America. We recently got the chance to catch Lanza at The Echoplex where she's no stranger to the venues' hip, and local music scene. There hasn't been much of a change from when I first saw her draw the audience with her hypnotizing synths, and melodic tones at the Hollywood Palladium.
It's hard not to get lost in Jessy Lanza's music, which makes her such a great live act. You get what you're listening to in your earphones times 1,000. There's no better feeling than admiring an artist of her talents, and seeing it unfold in front of an audience. She has always been able to capture your attention from the get-go leaving you in complete awe. Her show at the Echoplex was as I hoped it would be, and more — drawing the audience into melodic vibes with songs from her first album 'Pull My Hair Back', and later masterfully delivering her new material into our hearts.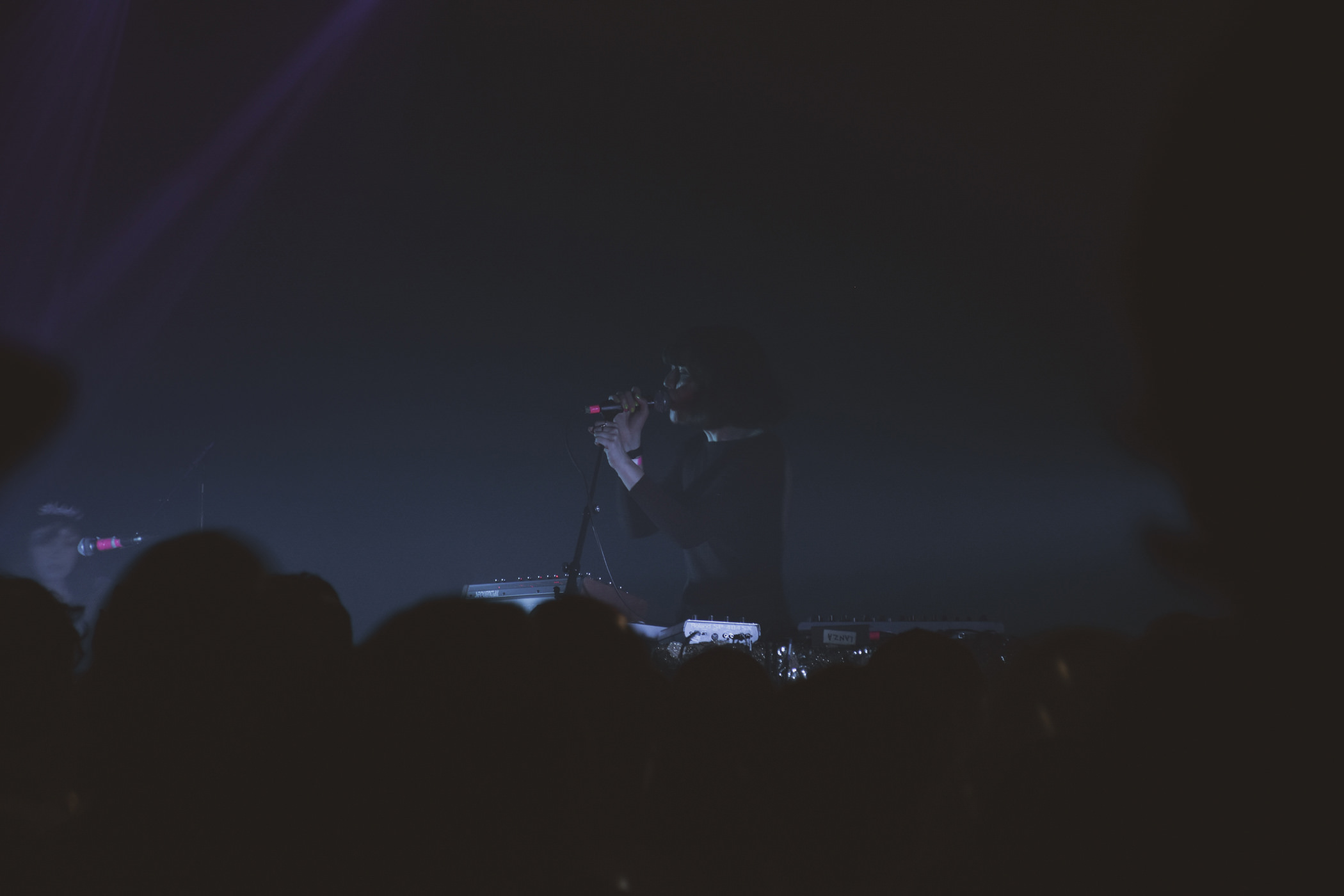 Her shows are at times an intimate affair — playing songs like '5785021' and 'I Talk BB' while the rest of her act can have you dancing out of your shoes, and bopping your head. If you don't dance during shows, you probably won't realize yourself naturally moving to the beat. Lanza herself can't help keeping herself still, at times dancing to her tunes giving her fans some enthusiastic energy. One of the better moments during her show at The Echoplex was when she played 'It Means I Love You' crazed with a strobe light, and an already energetic crowd it was a showcase of what her music stands for — freedom. Of course if you've heard her sophomore album 'Oh No' you can feel that freedom — allowing herself to get lost in her uptempo beats, and her voice in the forefront.
Comments
comments
---