The Holiday's are right around the corner, so it's about that time to spice up your liquor cabinet. I personally have been looking all over the place for this bottle, I find it more exciting scavenging for things rather than ordering online. I finally came across it at a liquor store in Lakewood, they had quite a few which was surprising. I wanted to buy them all, mainly cause I gave a knack for collecting things — like this Limited Edition bottle by Ryan McGinness.
Hennessy has had some astounding collaborations in the past like Kaws, Os Gemeos, Obey, and Futura, just to name a few. It makes is that much more exciting trying to get your hands on the limited edition bottles.
Now, regardless of how you drink your Hennessy – neat, on the rocks, or mixed, we can all appreciate just how good of a blend you can create using Hennessy. I personally enjoy my Hennessy on the rocks, but I can never pass up a well mixed cocktail.
THE NEW HENNESSY V.S LIMITED EDITION COLLABORATION
Continuing a legacy of artistic collaboration that spans centuries, Hennessy welcomes Ryan McGinness as the designer of the new Hennessy V.S Limited Edition bottle. The fifth in a series that has included world-renowned artists such as Futura and Shepard Fairey, McGinness' take on the iconic Hennessy V.S label has distinctive features that illuminate under black-light.
RYAN MCGINNESS: ICONOGRAPHY AS FINE ART
Based in New York City, McGinness works in multiple mediums, including drawings, paintings, sculptures, prints, books, products, and installations. Known for using the visual language of public signage and contemporary symbology, he is credited with elevating the status of the icon to fine art. His works have been exhibited in museums around the world.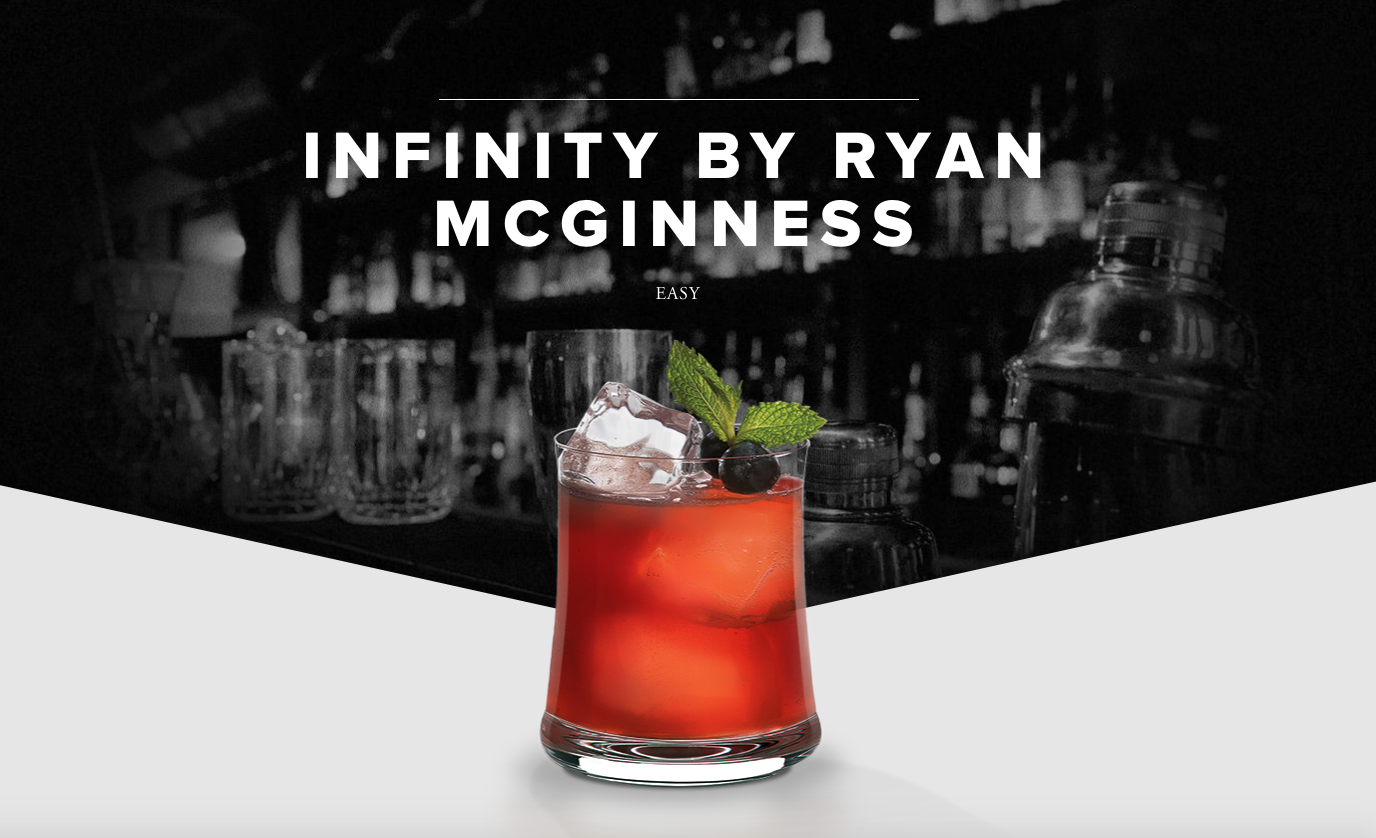 INGREDIENTS
1.5 oz Hennessy V.S
Bar Spoon of Simple Syrup
.5 oz Fresh Lemon Juice
10 Blueberries
1 Sliver Ginger
Top with Lemon Lime soda
DIRECTIONS
Place blueberries and ginger slice in a shaker tin, muddle until blueberries turn to pulp. Add all other liquid with ice and shake until chilled. Fine strain into a rocks glass with fresh ice. Top with lemon lime soda and garnish with mint and blueberry skewer.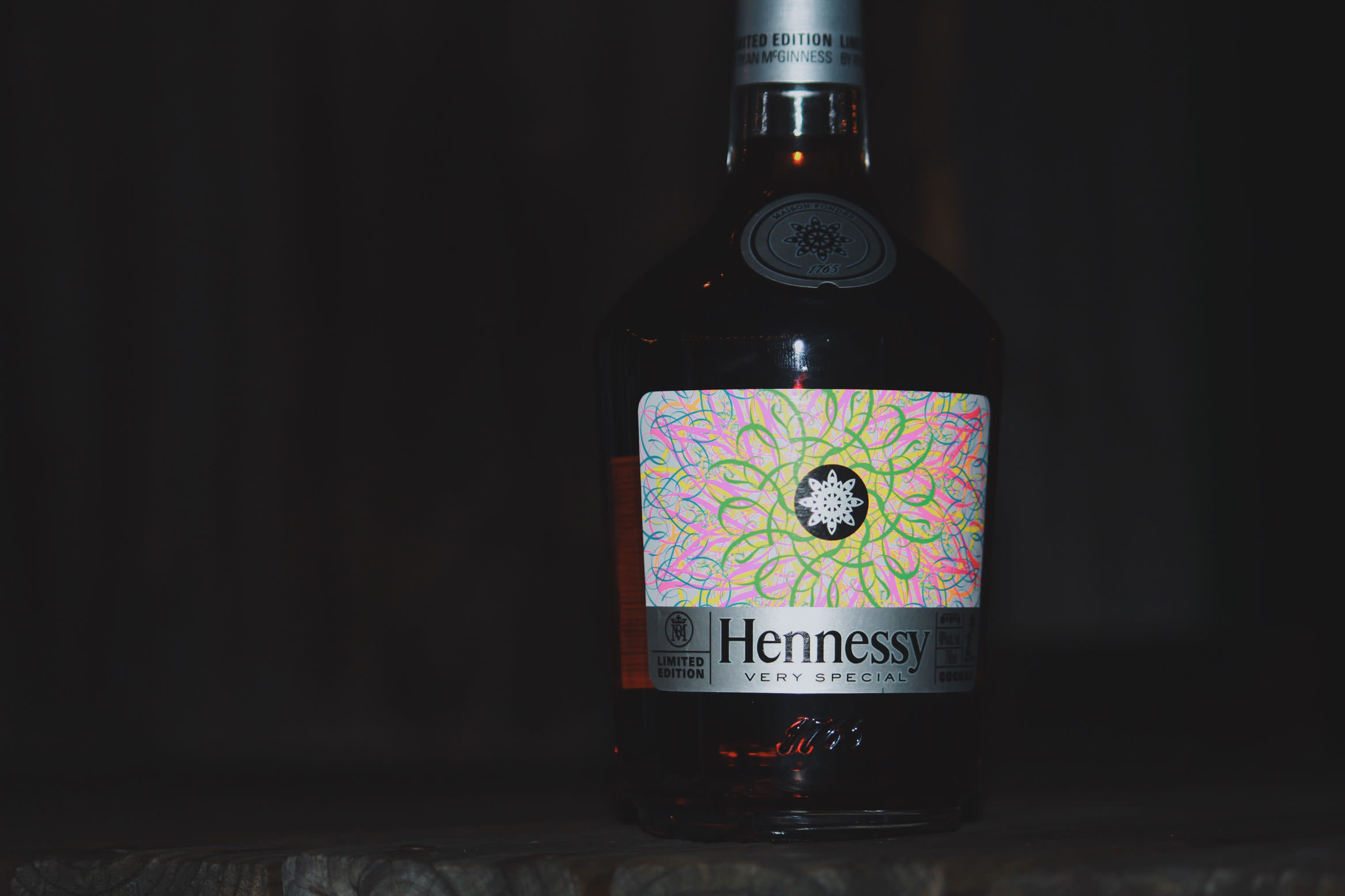 Comments
comments
---