In honor of November 18th (National Apple Cider Day) we wanted to help everyone celebrate the holidays a little easier and what better way than taking back a few booze. Responsibly, of course! Now, Thanksgiving is just a week away and while we all might not be prepare yet – we wanna help you get some essentials off your list. We've compiled a list of Hard Apple Ciders worth taking a look at on your way to the grocery store. Now, while all super markets might not carry every cider in this post, we encourage you to scavenge for yourself.
The Holidays can be very stressful and while we don't wanna encourage you to be the neighborhood drunk, we do wanna encourage you to take some of the edge of and take back a few cider brews. Think about it, sitting around after your Thanksgiving meal, having some laughs, holiday tunes and then of course it hits you that you're too drunk for Black Friday (I've learned from experience). But the beauty of this day and age is that you can sit on your computer, cider in hand, buzzed outta your mind buying Black Friday sales online.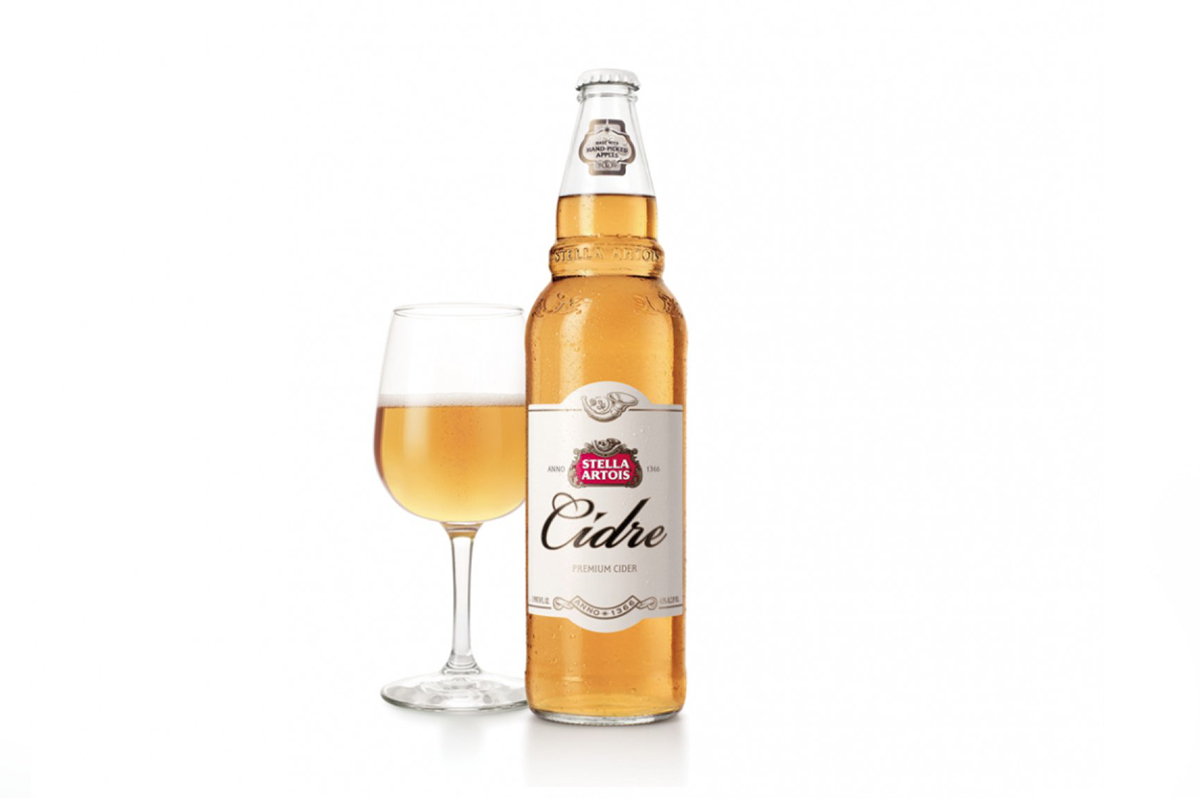 Stella Artois Cidre
Cider · 4.5 ABV · Brewed by InBev Belgium
Stella Artois Cidre is a crisp and refreshing Belgian recipe cider made from handpicked apples. Stella Artois Cidre is a sophisticated cider with full flavours of red apple and peachy, apricot hints, complimented in the background with a subtle flavour of spicy oranges and an almond flowery character. This gives it a clean, refreshing, crisp and sweet sour taste, with a woody pleasing finish. Stella Artois Cidre Pear is a crisp and refreshing Belgian recipe cider made from handpicked pears.Stella Artois Cidre Pear has a subtle but sophisticated fresh pear flavour with some delicate oaky notes in the background. It is medium bodied with a refreshing, crisp taste.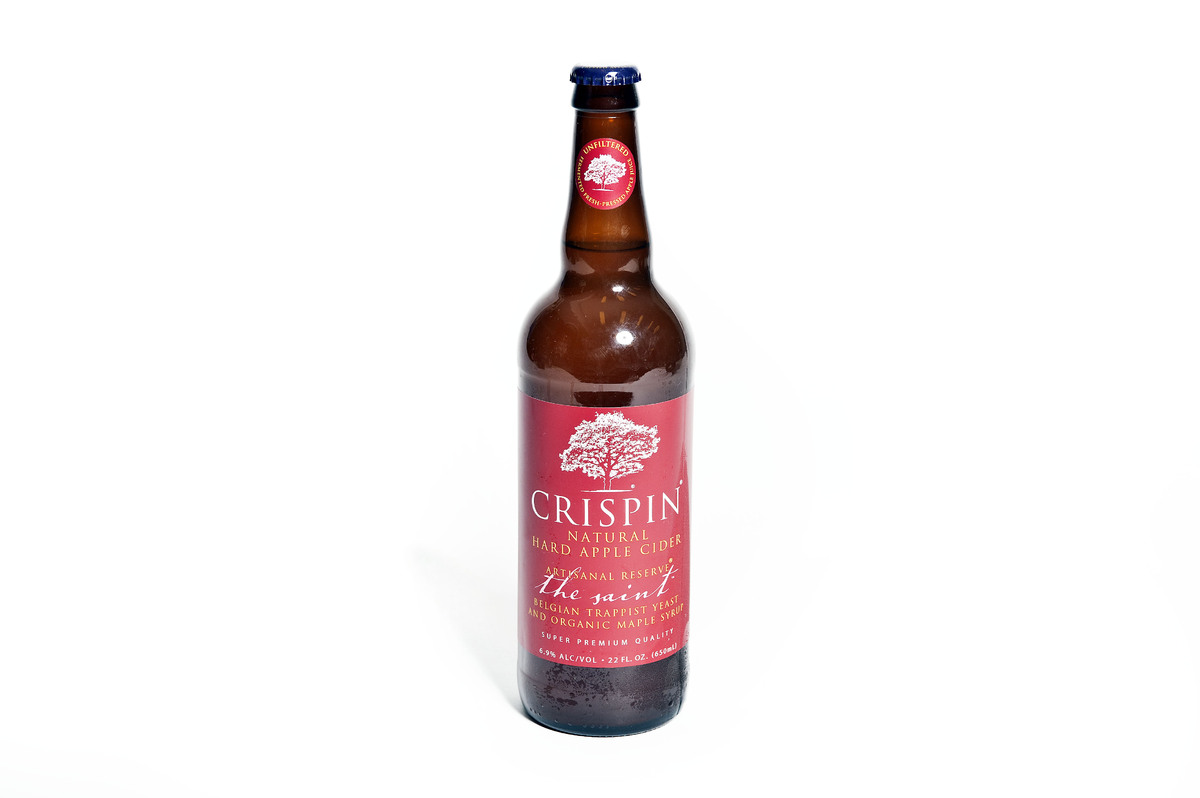 Crispin Cidre The Saint
Cider · 6.9 ABV · Brewed by Crispin Cider Company (Tenth and Blake Beer Co. – MillerCoors)
Experience a sweetly floral to herbal aromatic bouquet and an elegant yeasty flavor with a sustained mouth-feel that develops complexity on the palate. Naturally fermented with Belgian Trappist yeasts using a premium apple juice blend, not from concentrate, with no added malt, spirit or grape alcohol. The Saint's artisanal Cloudy Filtration style uses racked unfiltered apple wine smoothed with pure organic maple syrup, a touch of apple juice, no added sugar, colorants or sorbate or benzoate preservatives, and is filtered cold for bold, crisp refreshment.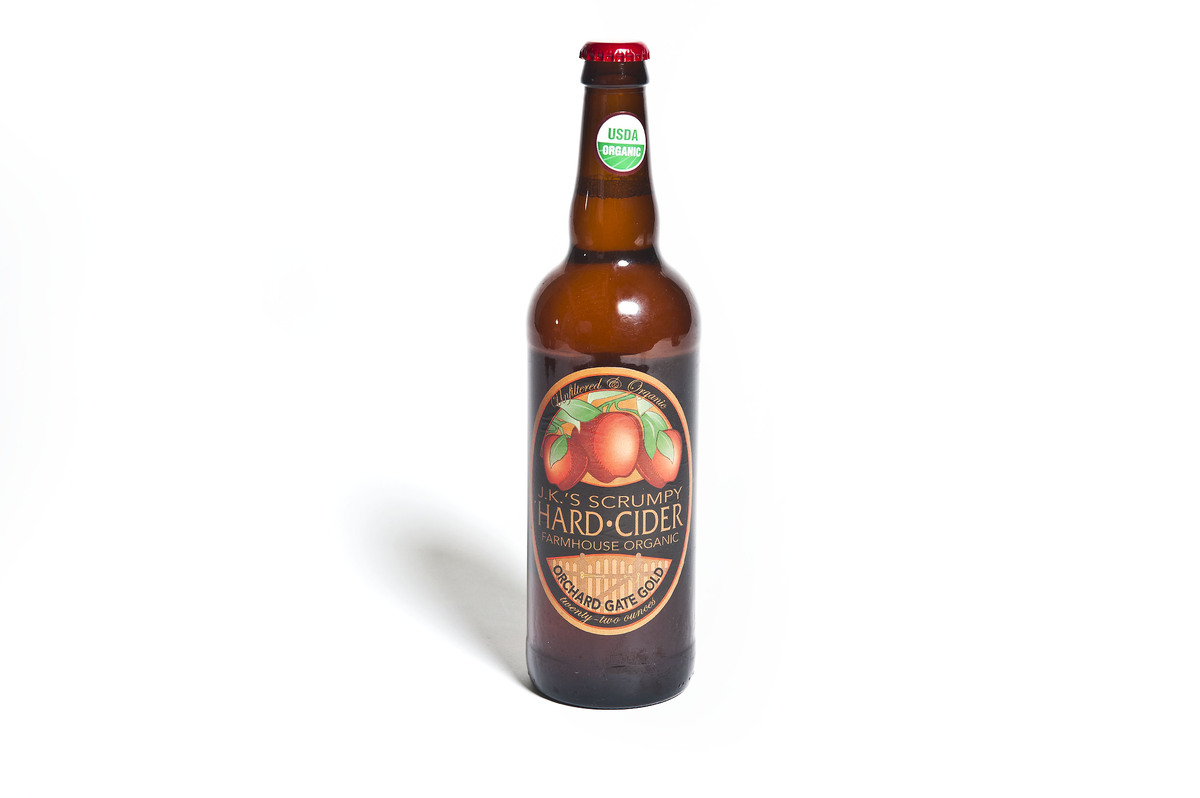 J.K.'s Scrumpy Organic Cider
Cider · 6.0 ABV · Brewed by Almar Orchards
Orchard Gate Gold is fermented naturally in small artisanal batches from a proprietary blend of organic apples grown here at our Koan Family Orchards in Michigan. We have produced hard ciders here since the 1860s. This is the same traditional recipe that helped save our farm during the great depression. There will be slight variations from batch to batch, just as nature makes no two apples alike! Enjoy our authentic hand bottled American Farmhouse "Scrumpy" Cider with family, friends & food.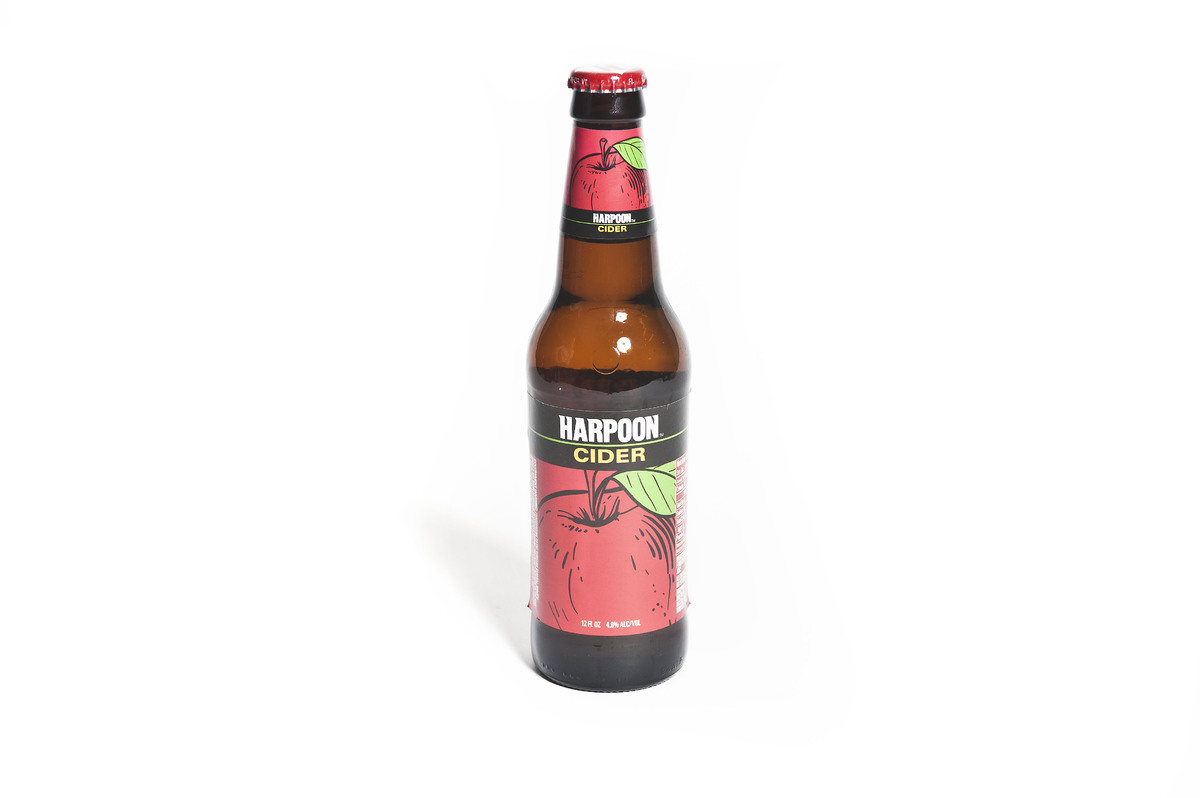 Harpoon Cider
Cider · 4.1 ABV · Brewed by Harpoon Brewery
In 1986 Harpoon co-founders Rich Doyle and Dan Kenary began brewing Harpoon in Boston to share with others the joy of making €and drinking €great beer. In 2000, we added a second brewery in Windsor, Vermont to keep up with the demand. As a regional craft brewer, we gained interest and respect for cider, a drink with strong roots and history in New England. Harpoon's cider is our contribution to the long heritage of cider made with fresh juice from locally grown apples. Harpoon Cider is made from a blend of locally grown apples including the New England favorite, McIntosh. By fermenting this blend of varieties with our own yeast we are able to produce an aroma that has a clean, fruity character. This crisp, refreshing cider has just the right balance of ripe apple sweetness and tartness from the fruit's natural acidity. The color of this smooth tasting cider is very light as a result of using only freshly pressed apples. Without the addition of preservatives, artificial colors, or sweeteners we have created a cider that is fresh, pure, and delicious. Enjoy!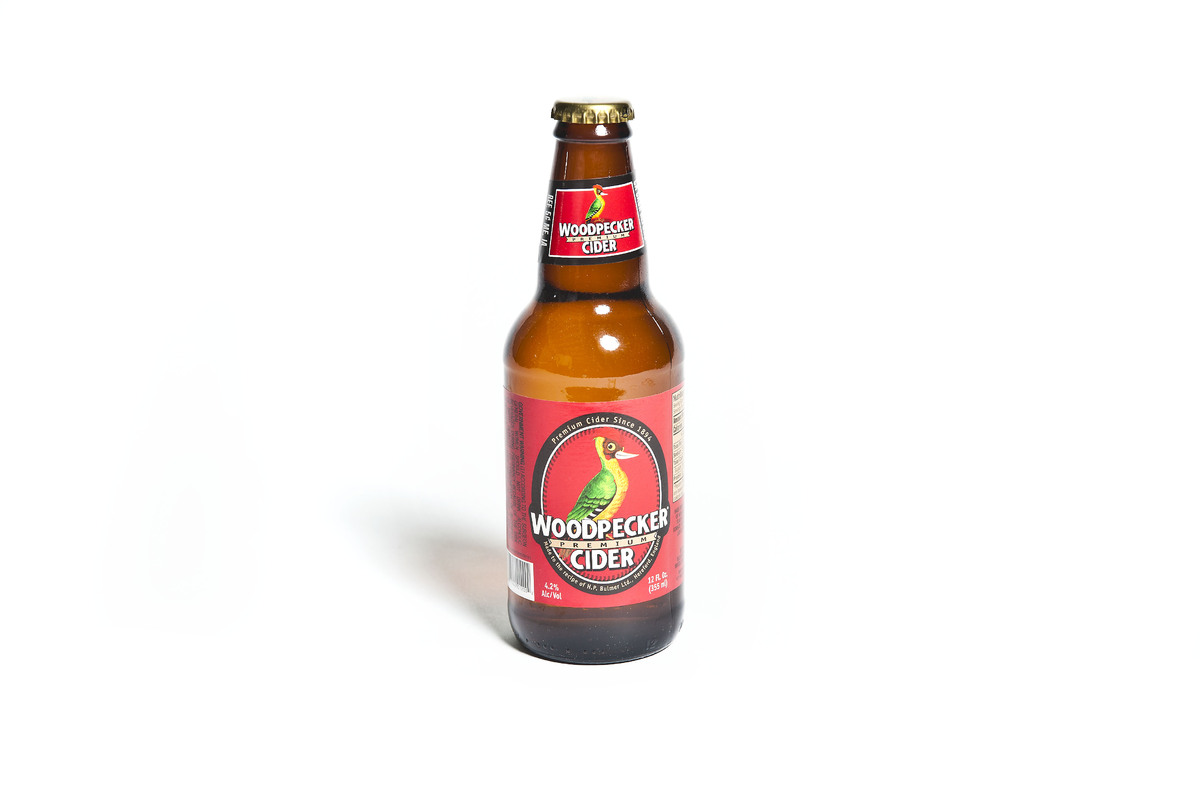 Woodpecker Cider
Cider · 3.5 ABV · Brewed by Bulmers Cider
Commercial cider with added sugars and sweeteners. The Woodpecker brand was introduced in 1897.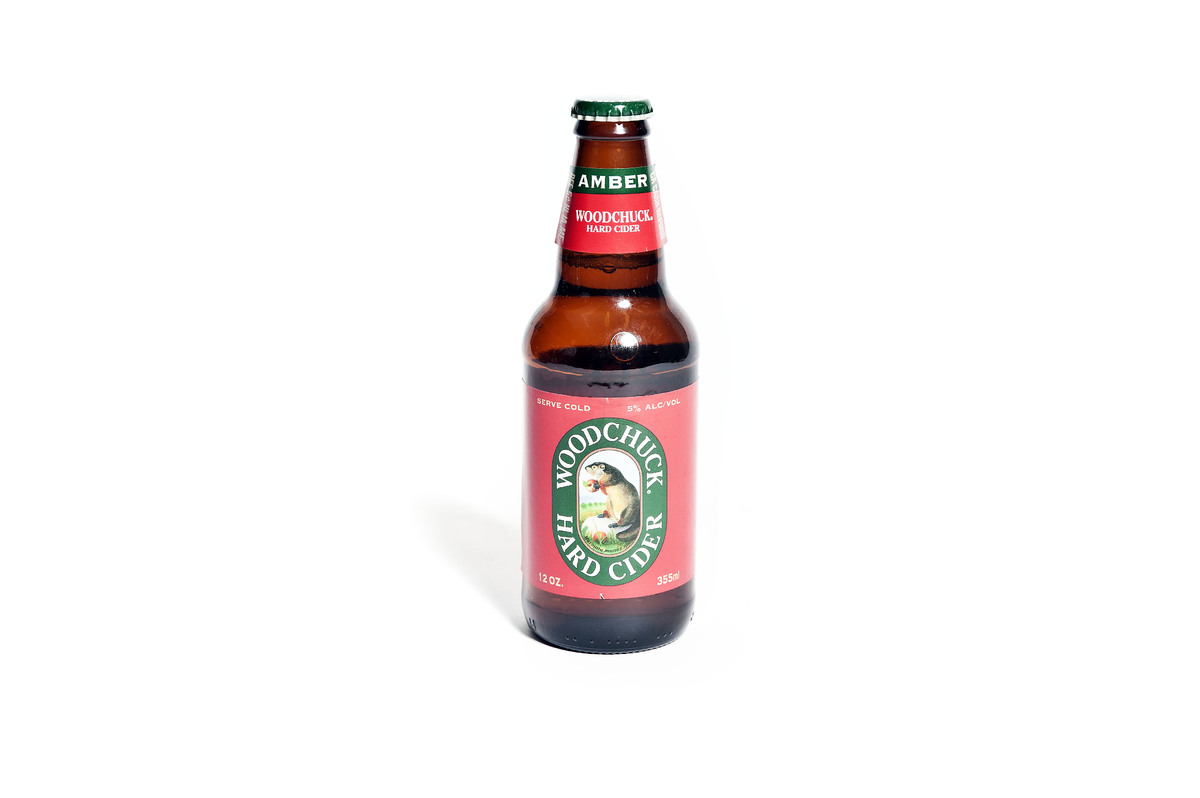 Woodchuck Amber Cider
Cider · 5.0 ABV · Brewed by Green Mountain Cidery
Woodchuck Amber Draft Cider was the first style of cider produced under the Woodchuck label. It is made from a blend of apples and fermented with champagne yeast to produce a great tasting and refreshing product.  GLUTEN FREE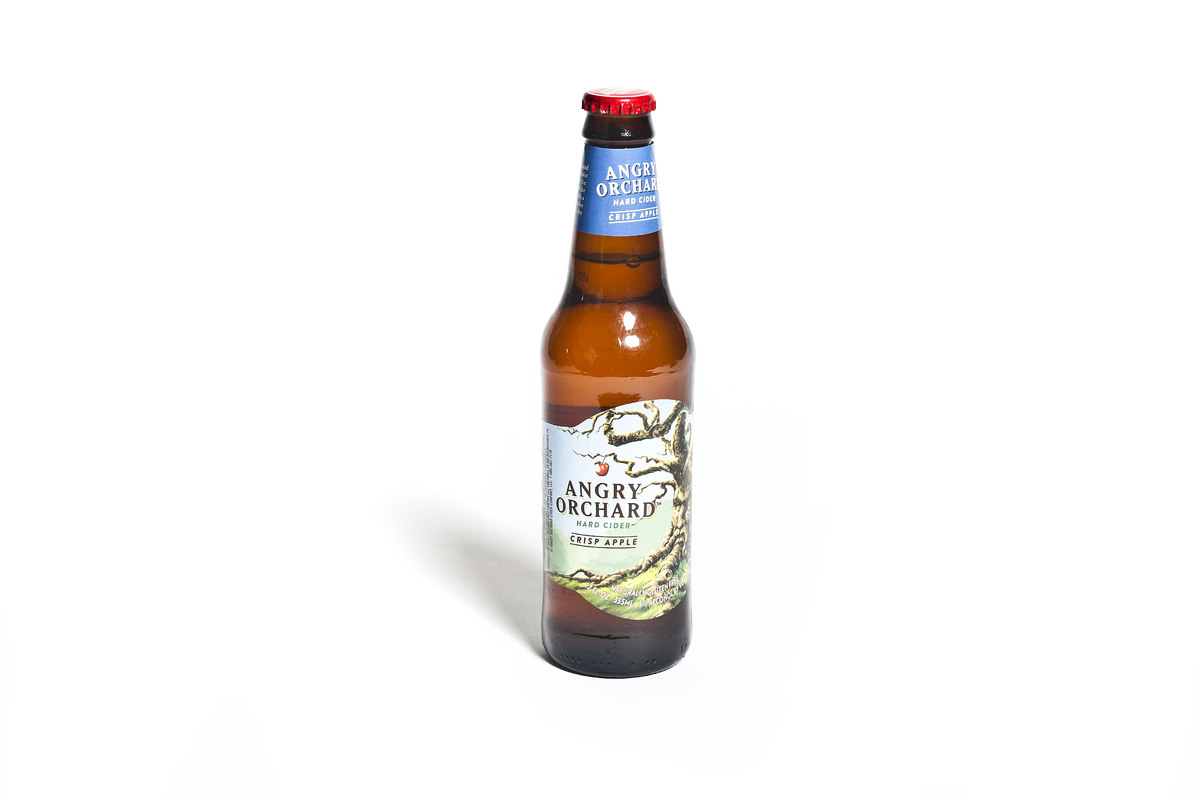 Angry Orchard Crisp Apple Cider
Cider · 5.0 ABV · Brewed by Angry Orchard
This crisp and refreshing cider mixes the sweetness of the apples with a subtle dryness for a balanced cider taste. The fresh apple aroma and slightly sweet, ripe apple flavor make this cider hard to resist.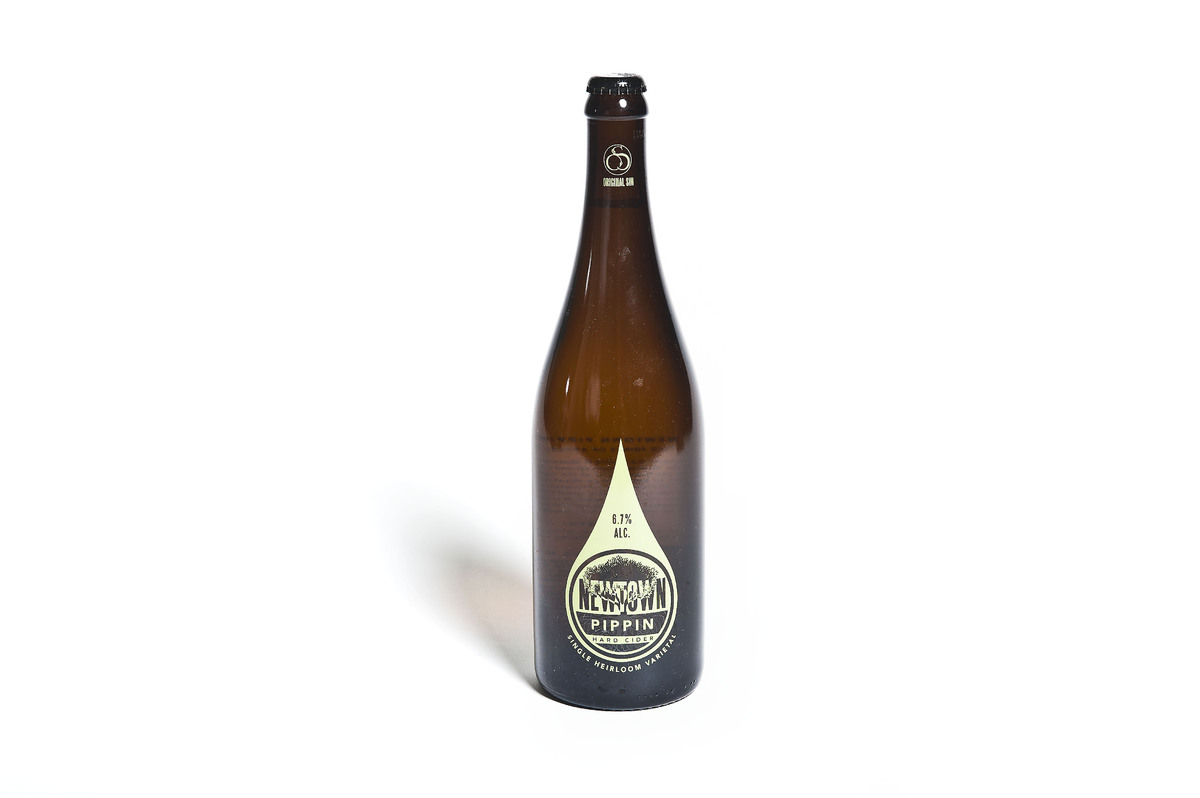 Original Sin Newtown Pippin
Cider · 6.7 ABV · Brewed by Original Sin Cidery
Made from fresh pressed U.S. Newtown Pippin apples.
Samuel Smith's Organic Apple Cider
Cider · 5.0 ABV · Brewed by Samuel Smith Brewery
Produced from organically grown apples. A medium dry cider with brilliant straw colour, light body, clean apple flavour and a gentle apple blossom finish.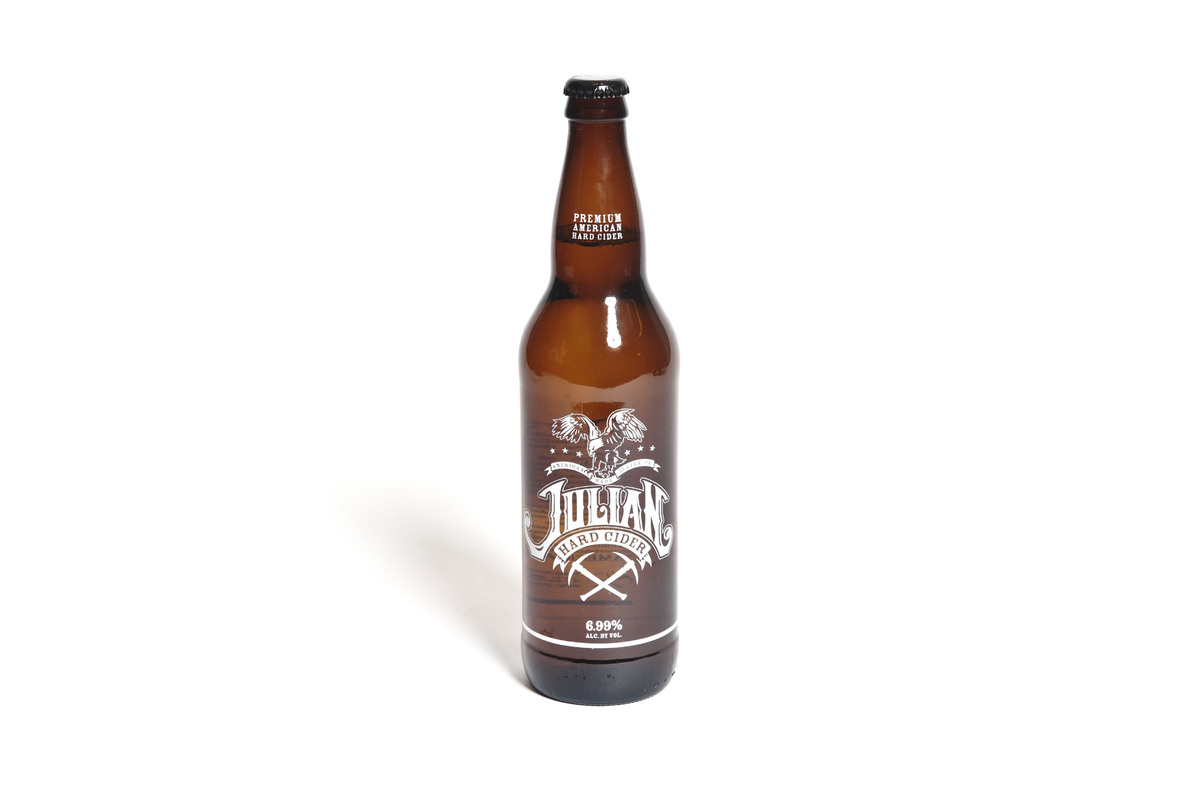 Julian Hard Cider
Cider · 6.99 ABV · Brewed by Julian Hard Cider
Our cider is lightly carbonated with tartness, acidity and a clean dry finish, enabling it to stand firmly on its own or compliment your favorite meal.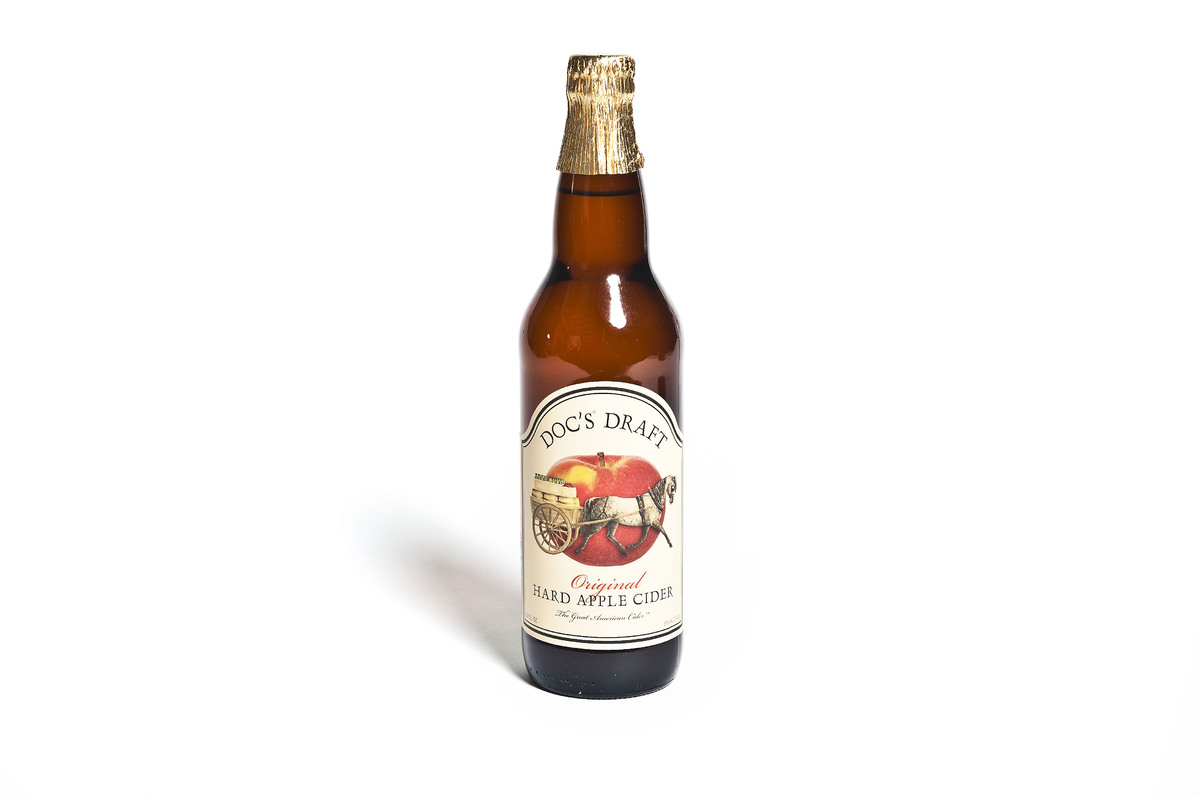 Doc's Draft Hard Apple Cider
Cider · 5.0 ABV · Brewed by Doc's Draft Cider
This cider is semi-dry and wonderfully effervescent with a remarkably fresh apple nose. Its crisp, fruit forward taste and a clean, refreshing finish, have won our cider countless awards and praise.
Comments
comments
---