In March of this year, Portland welcomed an amazing restaurant named The Hairy Lobster, located right inside the Pearl. The owners of THL are both incredible chefs –Mellisa Root, who specializes in pastries, and her husband, David Root, who has forty-five years of experience in the food industry. These two combined have come together to make something spectacular. The Hairy Lobster has a warming presence and an amazingly intimate atmosphere, with sharable plates and menus that are split up into three sections: Water, Garden, and Barn.
One thing that I adored as soon as I walked in was the bright and colorful blue wall that was accented by a number of unique doorknockers. The amount of natural light shining in made the ambiance even more inviting.
We started off with some remarkable drinks off of the Signature Cocktails Menu. The bartender recommended Man of Leisure and after the first sip, we understood why. The house ginger beer mixed with the Bourbon and blanco Tequila made for a great mixture. I also ordered the My Paloma, which has been quite a popular drink these days! The drink is a bit on the strong side due to the blanco Tequila and Mezcal, but made for a great addition to my meal.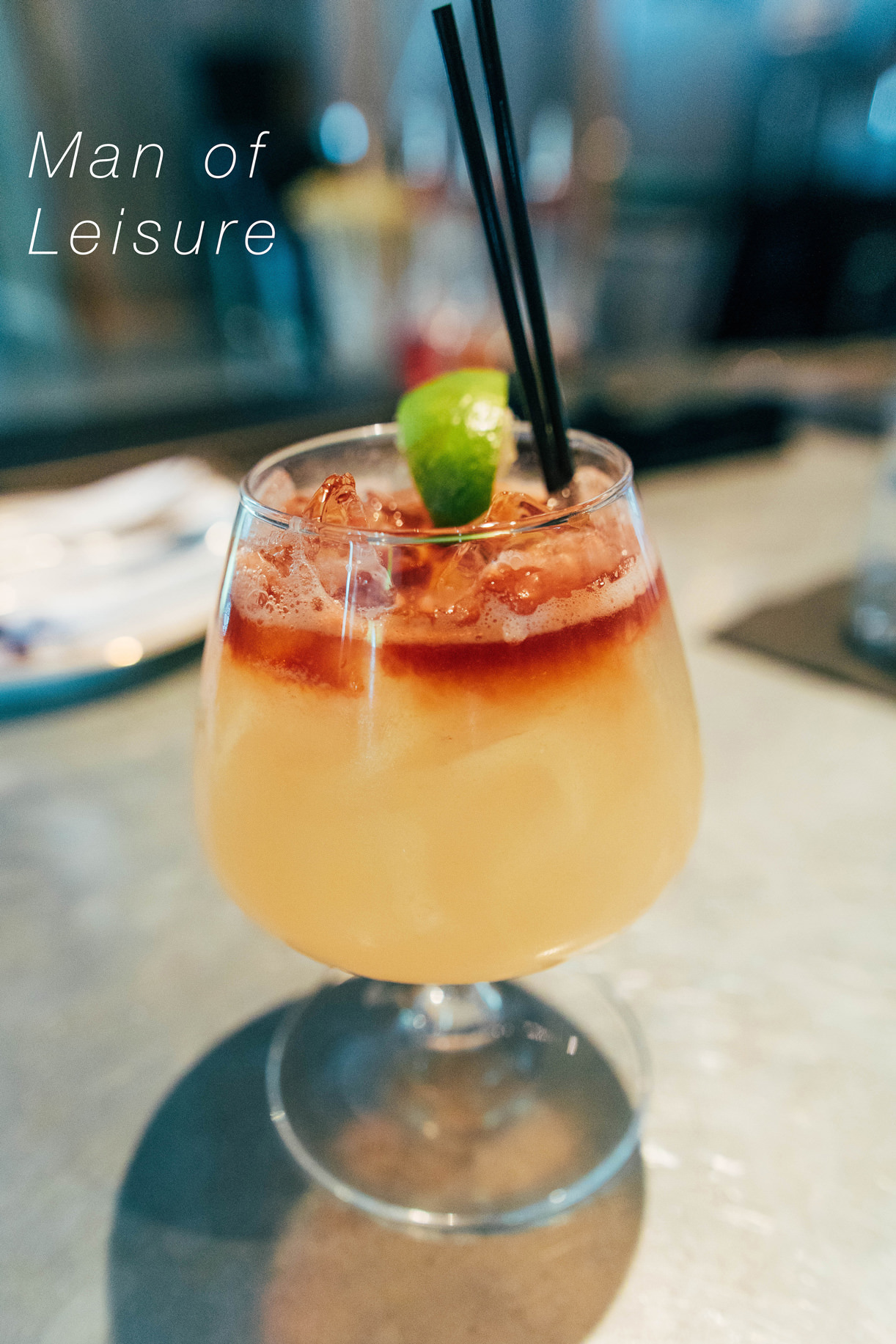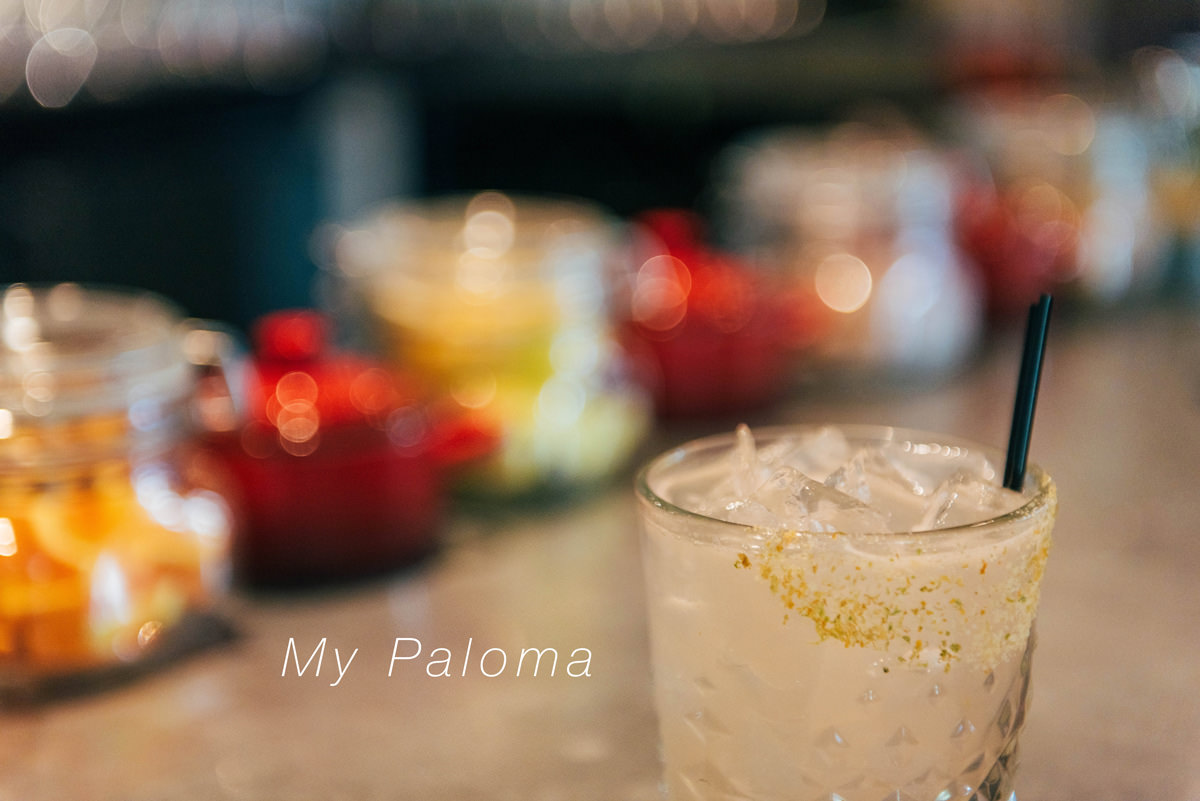 The first dish that we had from the Happiest Hour was the Shrimp Chupacabra. Honestly, this dish blew my tastebuds out of the water, and set the bar extremely high for the rest of our meal. The Mexican white shrimp mixed with tomatoes, avocado, cilantro, lime and their secret sauce was superb. I only wish to know what this secret sauce was, because the shrimp was so flavorful! This was definitely my favorite dish from the entire meal, and I would definitely say is a must try.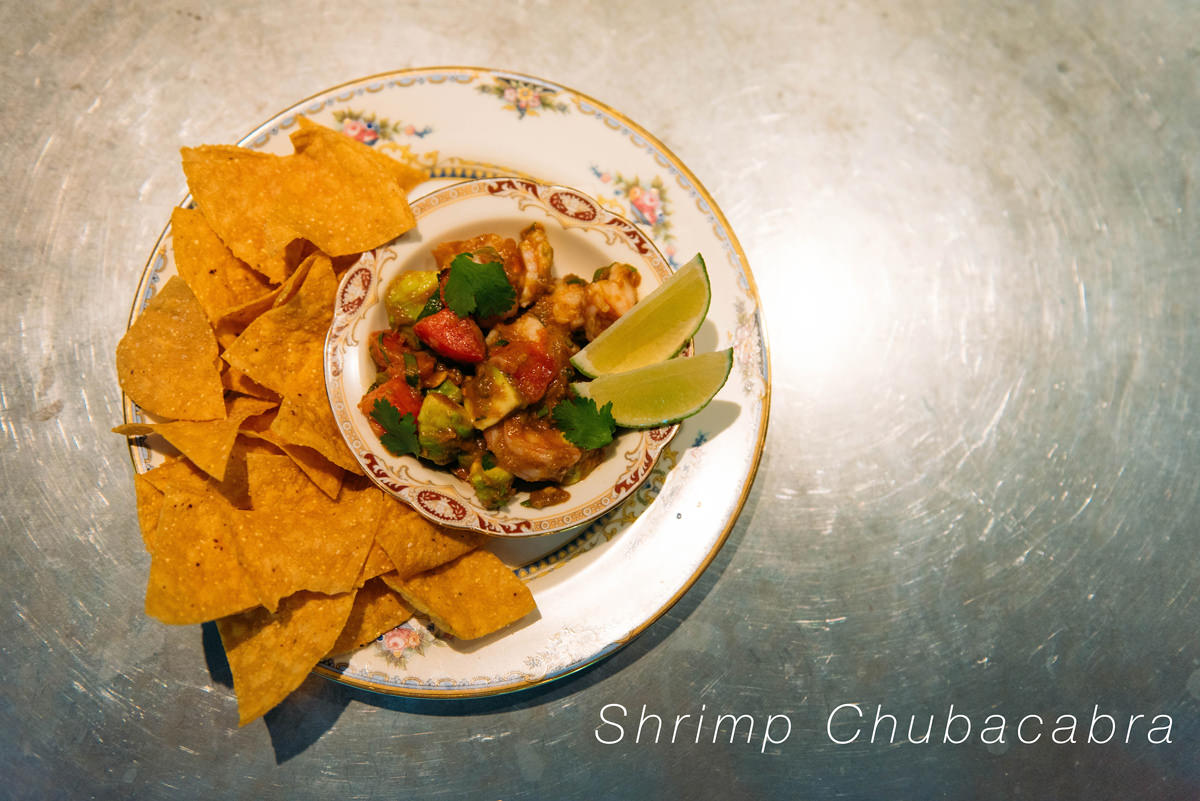 The Pickled Ramp Toast was next. It was crispy on the edges at first bite, and soft in the center with a delectable whipped goat cheese and fava beans. The benny bread is also house made!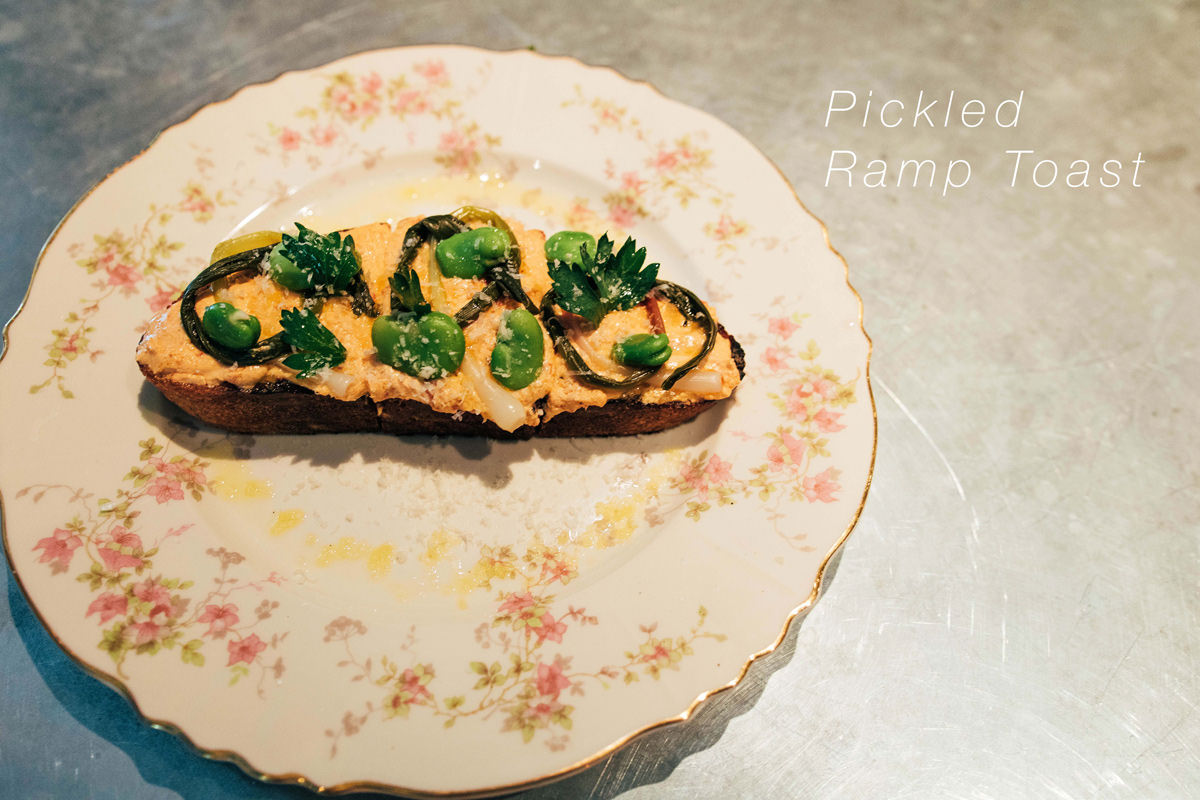 I was sincerely in awe at how distinctively each dish is plated. The Clam Flatbread came out on a wooden board and looked like a piece of art so beautiful that I really did not want to even eat it. I am a huge seafood lover so this dish really hit my sweet spot. The steamed clams were out of this world! The flatbread combined with the ricotta and lemon zest and vinaigrette was baked to perfection.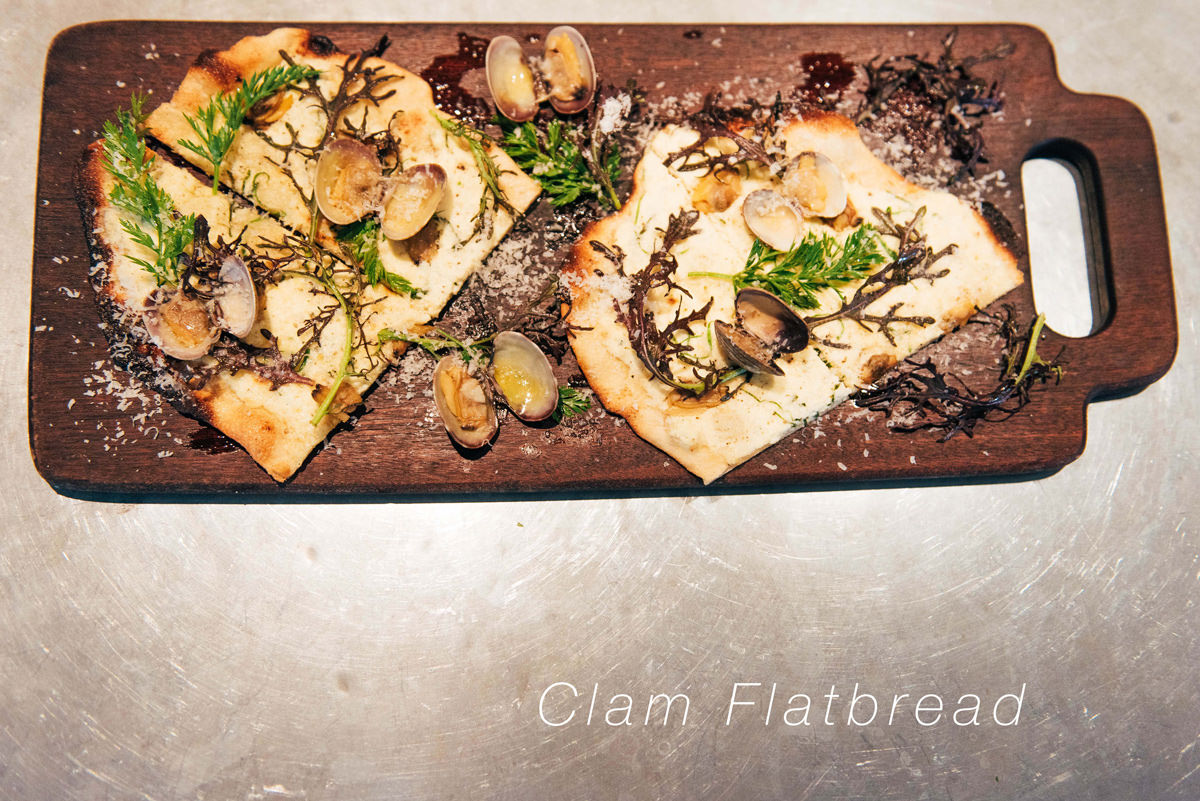 At last, just as my stomach was almost at full capacity, came the best part…dessert. I knew Mellisa was an unbelievable pastry chef, so I had high expectations before coming in. We were able to get our hands on the Lemon Chiffon, and words can't even describe its delightfulness. Everything was flawless, from the flakery pie dough, to the candied cilantro, the Marion berry ginger sorbet, meringue wafer, and cilantro coulis – everything was seamlessly decorated, and tasted like heaven. The chiffon cake melted in my mouth, and was pleasantly accompanied by the wonderful wafers, as well as the slight tart of the berry ginger sorbet. I seriously truly wish I could eat this for dessert everyday. I would die a happy girl.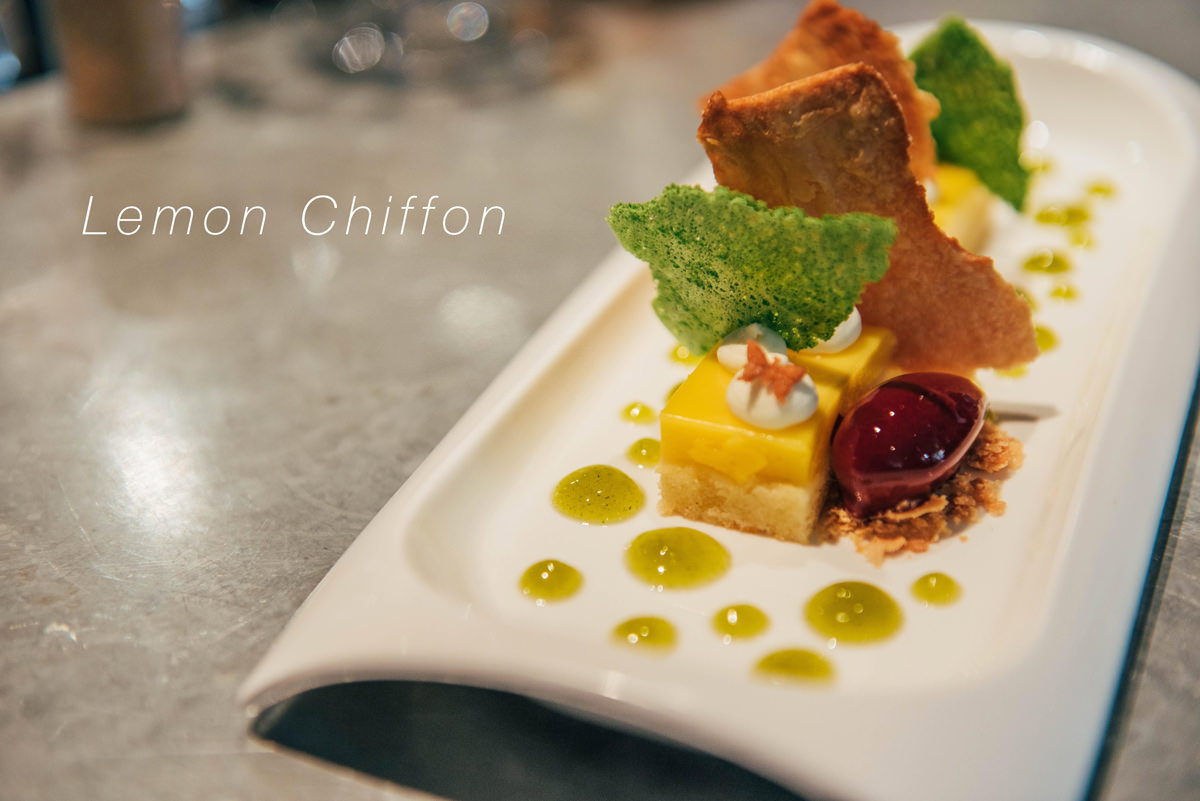 After my time at The Hairy Lobster, I could tell how much heart and soul went into the making of this restaurant, and how much the chefs valued each customer's experience. This can easily be noticed by the heritage style setup of the furniture that make you feel as though you're at your grandma's house, as well as marvelous antiques collection. Mellisa and David have been collecting antiques for the past eight years to open this immaculate restaurant, and now are serving their one-of-a-kind food on each piece.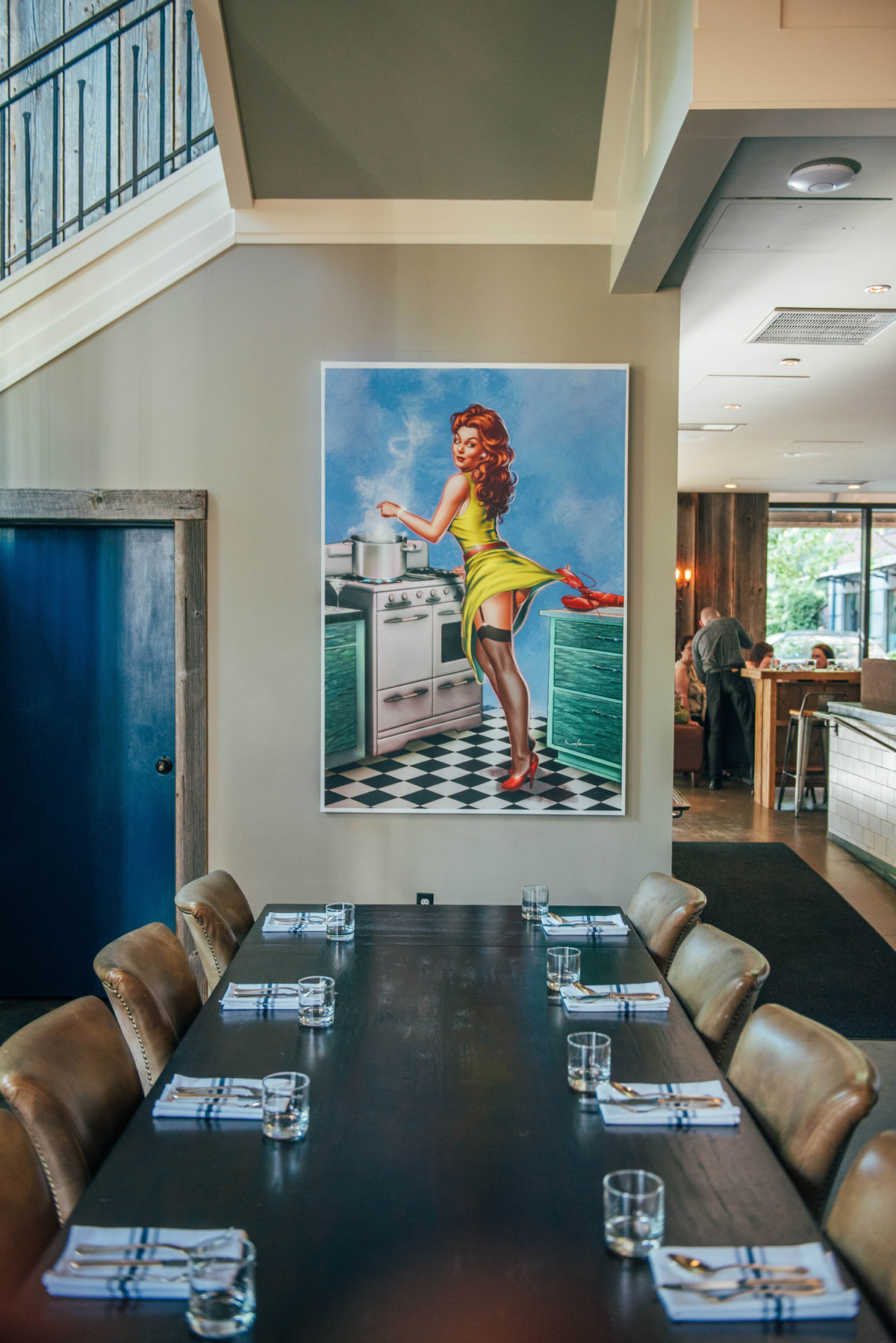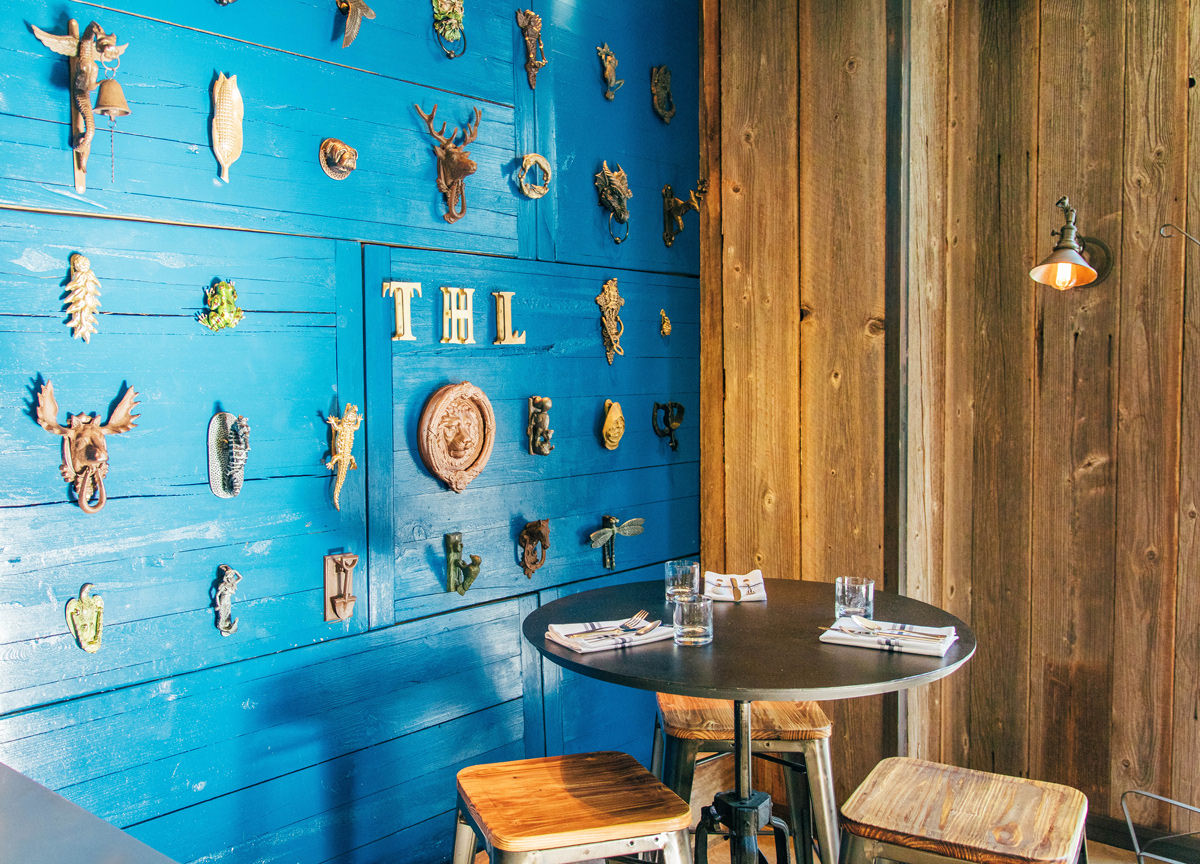 If you're ever wandering around the Pearl District and happen to be near NW 11th Ave, I really recommend stopping by The Hairy Lobster. Their Happiest Hour Menu is excellent and is available daily from 4:30pm until 5:30pm. Their full menu can be found here: http://www.thehairylobster.com/dinner-menu
As always, cheers!
Comments
comments
---