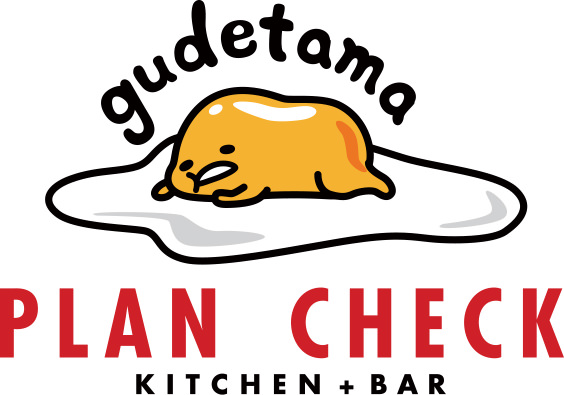 A few weeks ago, I got an email that quickly put a smile on my face. It was an invitation to the Gudetama takeover at Plan Check. I know, who is Gudetama? Is he a new character? Oh, he's from Sanrio, I've never seen him. Well that's because he's Sanrio's newest character! Just when you thought you couldn't get enough of Hello Kitty, Sanrio comes at us with another adorable character – Gudetama. If you can't tell, he's a lazy egg. Also dubbed as "unmotivated" which contributes to the attitude he puts on, related to the fact that his only existence is to be eaten.
Now, Gudetama is making his way around Los Angeles and most noticeably being eaten over at Plan Check Kitchen + Bar. The Gudetama take over is a pretty exciting one. Aesthetically, you love looking at the little guy with his bright, but untamed demeanor.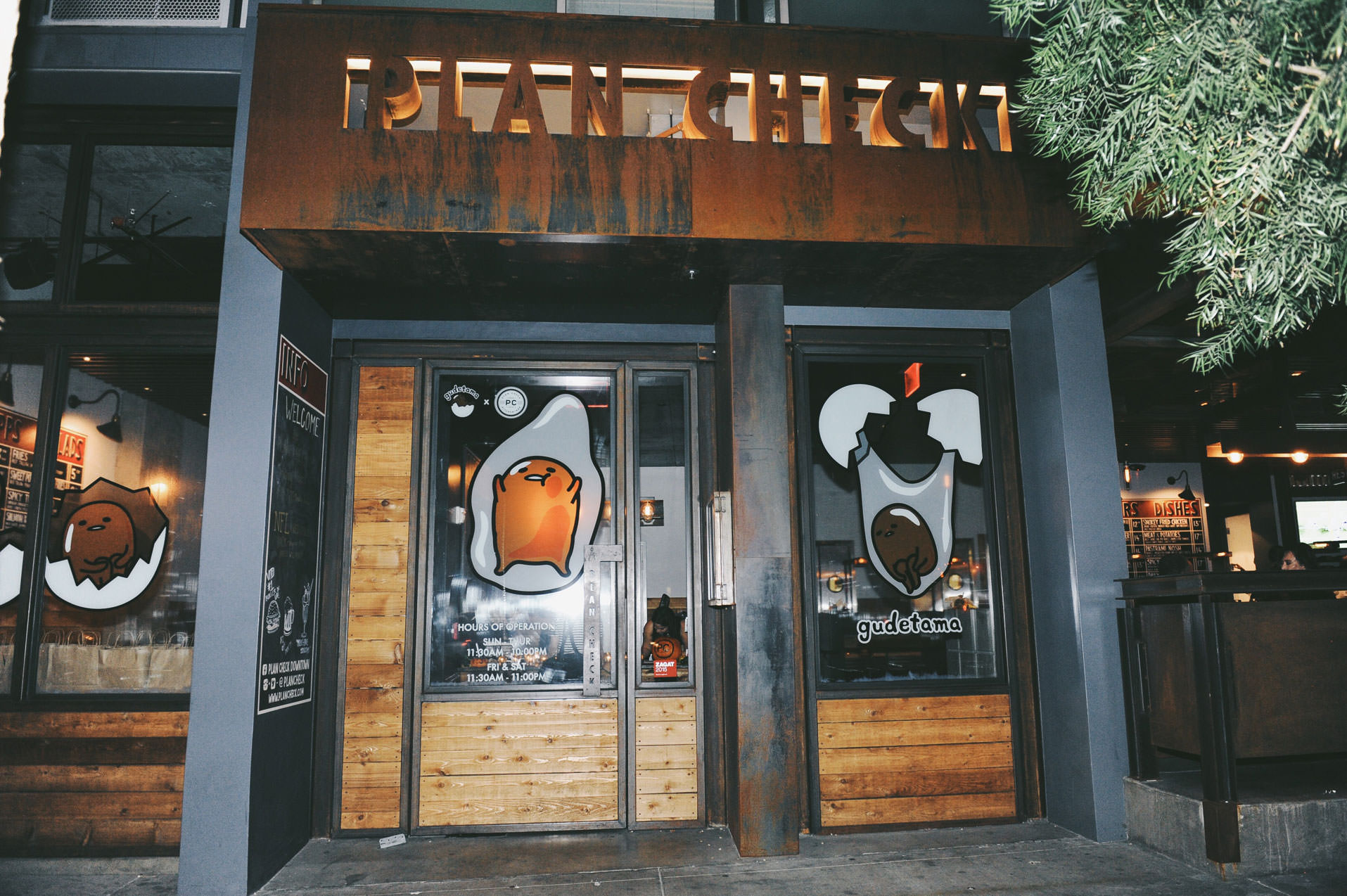 Starting October 30th and running through November 29th, Gudetama will take over all three locations of Plan Check Kitchen + Bar in the Fairfax, Sawtelle, and Downtown neighborhoods of Los Angeles. A specially developed Gudetama-inspired menu featuring a variety of egg dishes has been created by Executive Chef Ernesto Uchimura. The multi-course menu will include a crispy blanket egg, soy sauce egg, spicy pork belly sausage and miso aioli to start; followed by Gudetama sliders (two beef sliders sunny fried quail egg, cheese two ways, bacon two ways, ketchup leather & hot sauce), a chocolate custard pudding, an apricot thumbprint cookie and an orange-ginger egg cream soda.
The multi-course Gudetama x Plan Check menu will be available for $39 and each menu set will come with a limited edition Gudetama t-shirt. Gudetama will also make special restaurant appearances throughout the month.

The starter for me, could've been the start, the main, and the dessert. It was awesome. Perfectly crisped panko blanket, the spicy pork belly sausage was amazing. If you love spicy food, you'll definitely enjoy this dish. Regardless if you like spicy food though, it's definitely a winning starter that undoubtedly sets you up for the next items. The dish give you the interpretation of Gudetama, sleeping in a crispy warm blanket. Gudetama by the way, was cooked to perfection. Egg-cellent if there wasn't a better way to put it.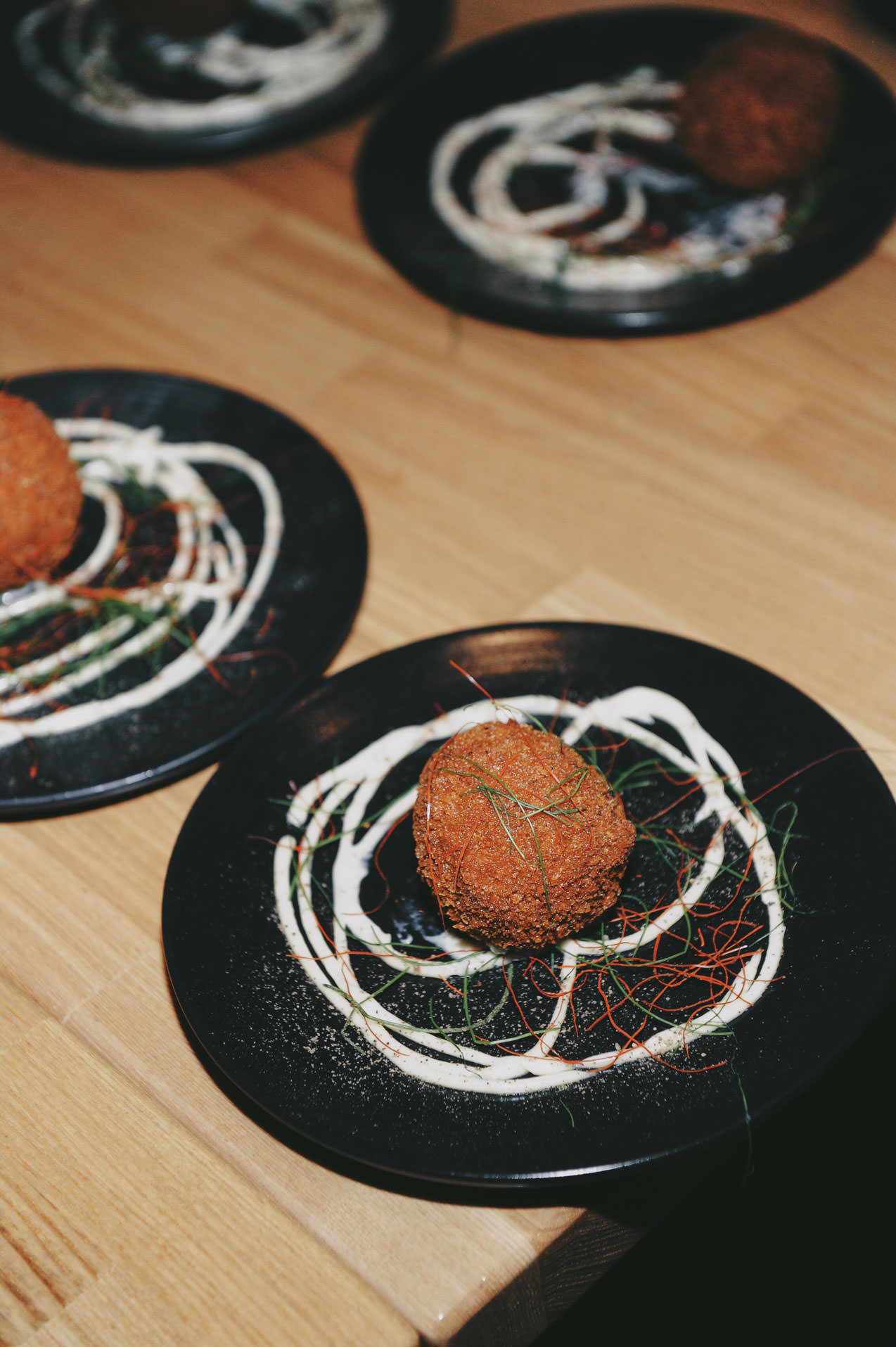 –
The main dish was as expected, delicious. Two beef sliders, sunny side quail eggs which Gudetama's precious facial expression, cheese two ways, bacon two ways, ketchup leather and hot sauce. This slider version of the Chefs favorite burger is always made to perfection. Gudetama really adds a fun element to the burger, but don't feel guilty for chowing him down.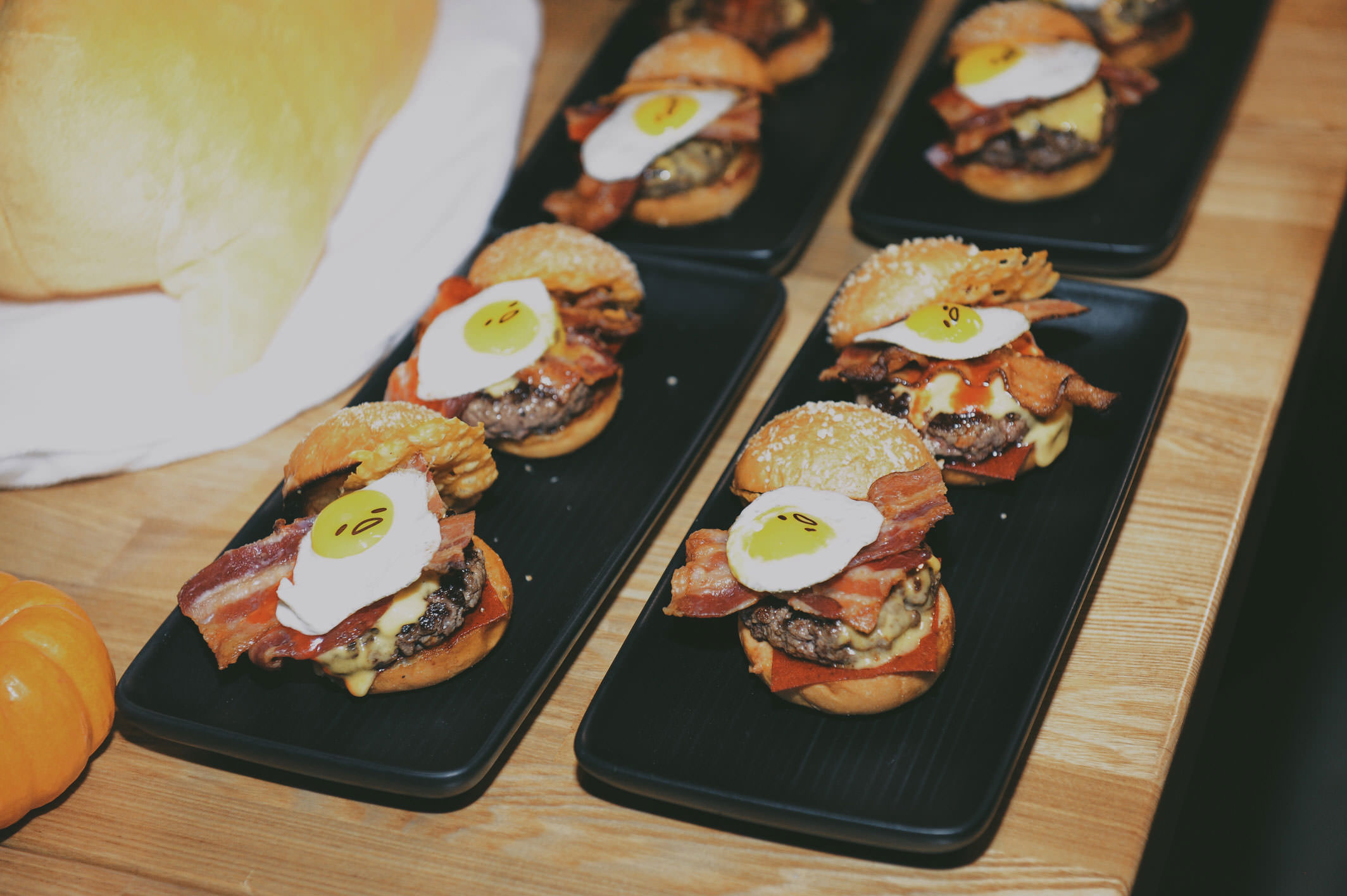 –
Dessert was also an exceptionally well put dish. The delicious chocolate custard  pudding felt really light and didn't sacrifice any flavor. Also, an added apricot thumbprint cookie which takes after Gudetama.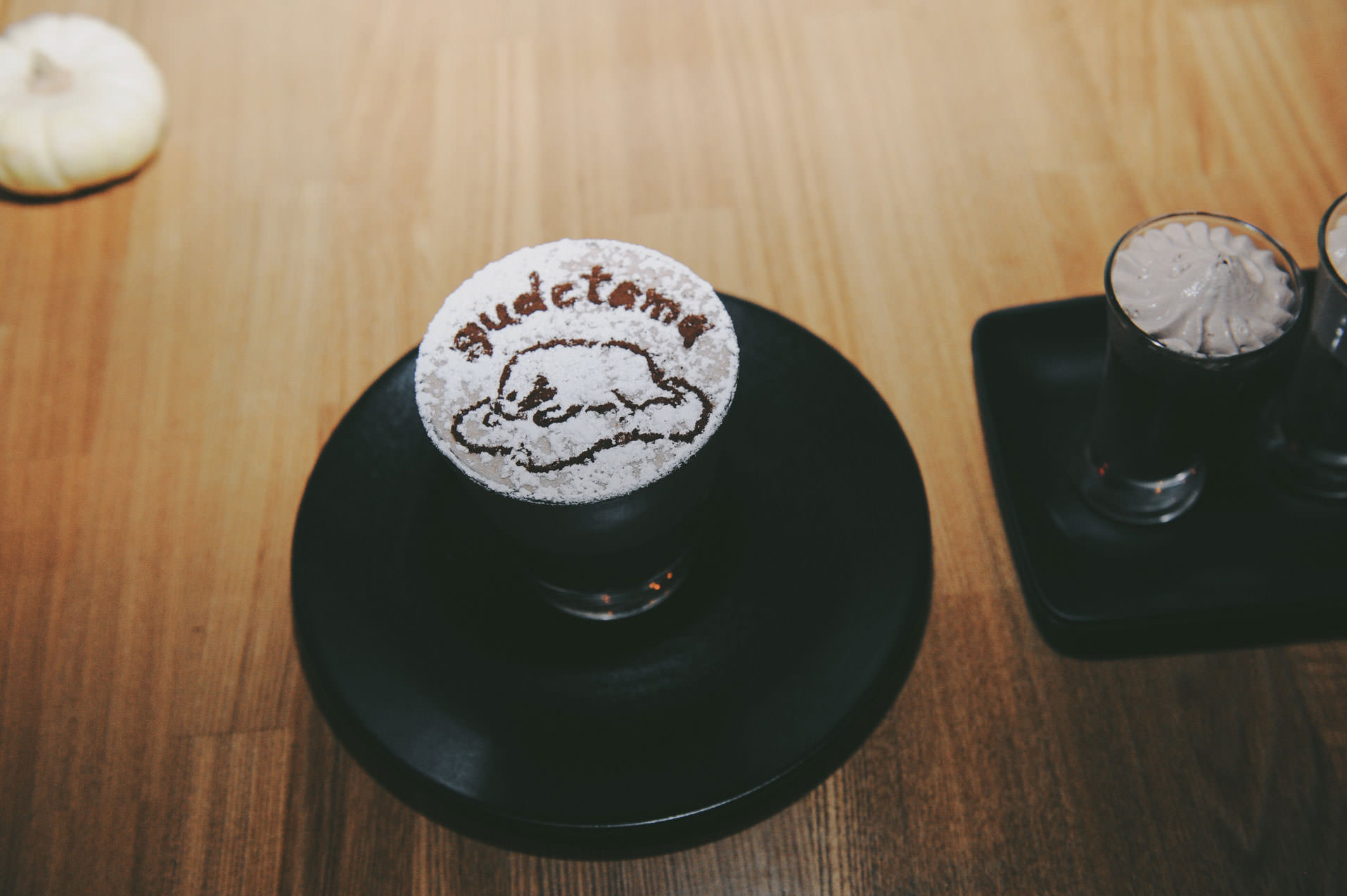 –
The drink portion of the dinner was also really really good. It's not every day you find an orange-ginger egg cream soda that taste better than some of the regular drinks on the menu. It wasn't as eggy as you may think, although when you hold it up to your nose you do get the egg cream smell. The flavors though, were pleasant. The orange gave it the full citrus fresh flavor, all while the ginger gave it a crisp carbonated balance.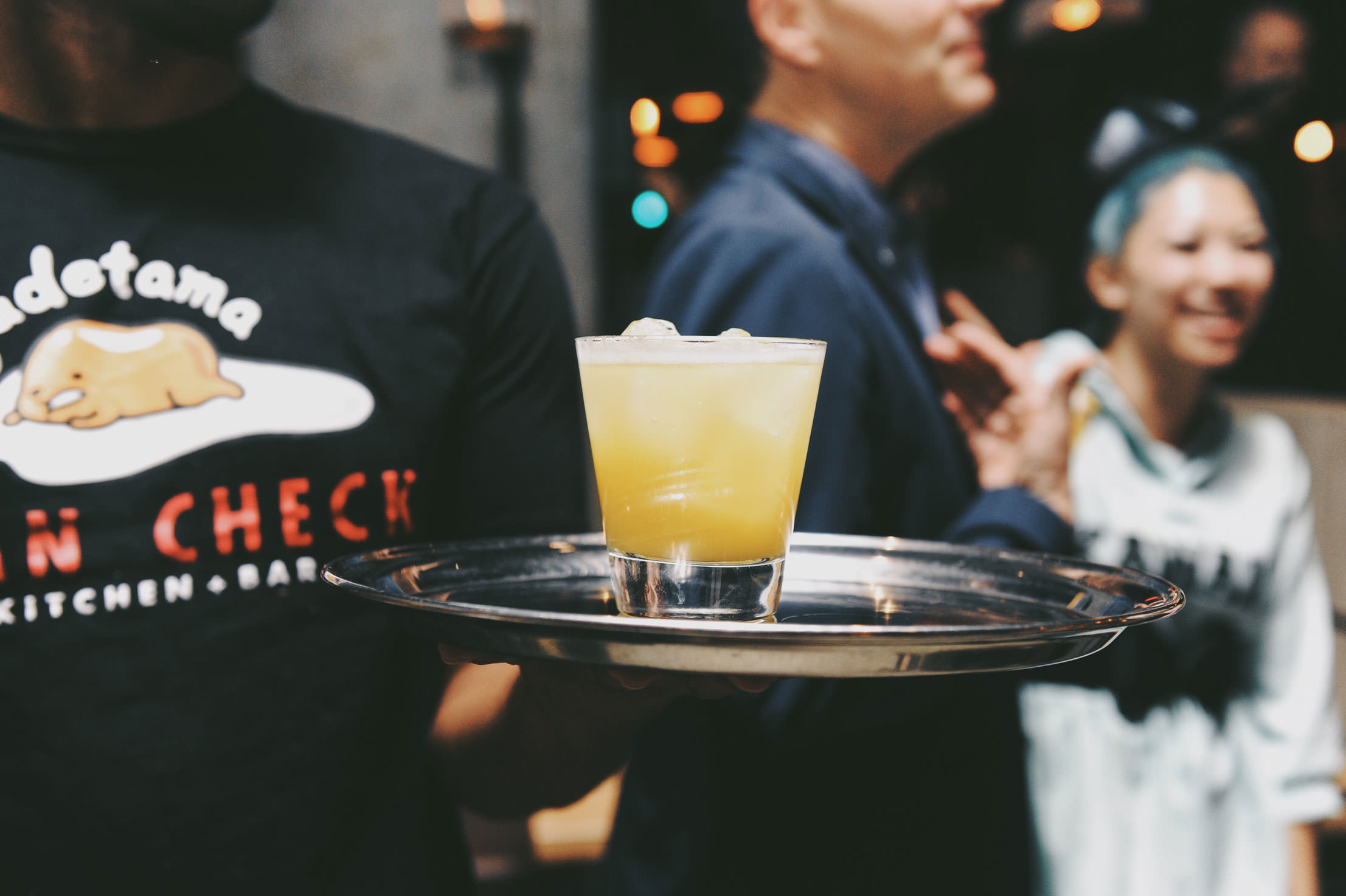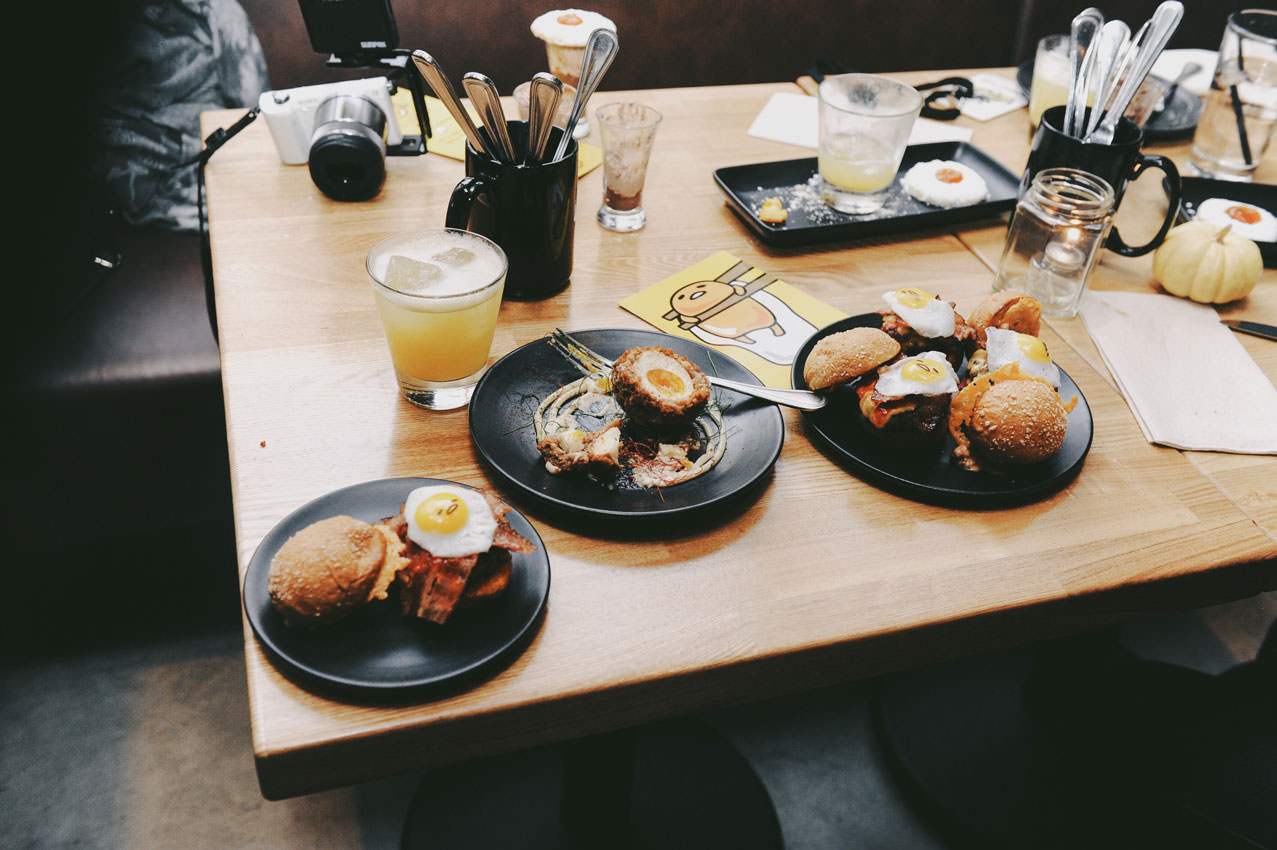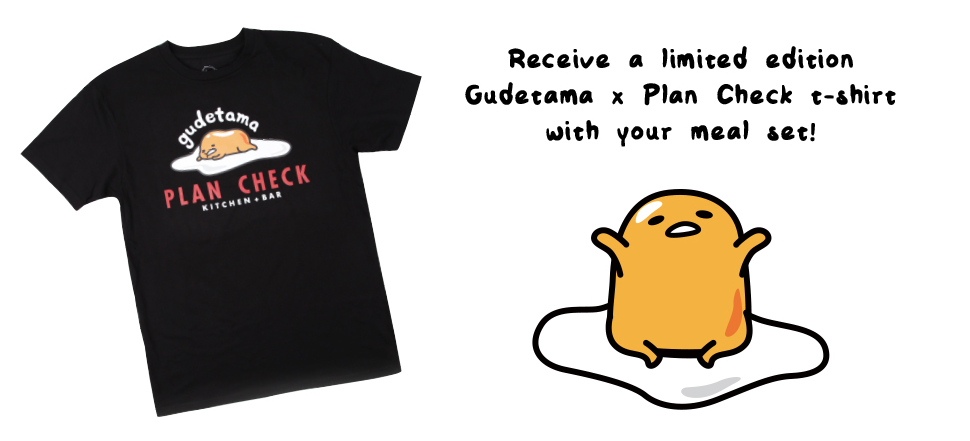 –
Bonus material:
hennessyXhypefeastXgudetama
After the event was over, we were given some gracious gift bags courtesy of Sanrio, which included a Gudetama booklet full of stickers. I've been on a Gudetama craze since, so I've been having a little fun with him. I picked up a bottle of Hennessy that same night and took it upon myself to dress it up in some Gudetama stickers. Looked pretty cool, so I snapped a few pics. Limited edition, 1 of 1. Holla at us! Just kidding, by the way.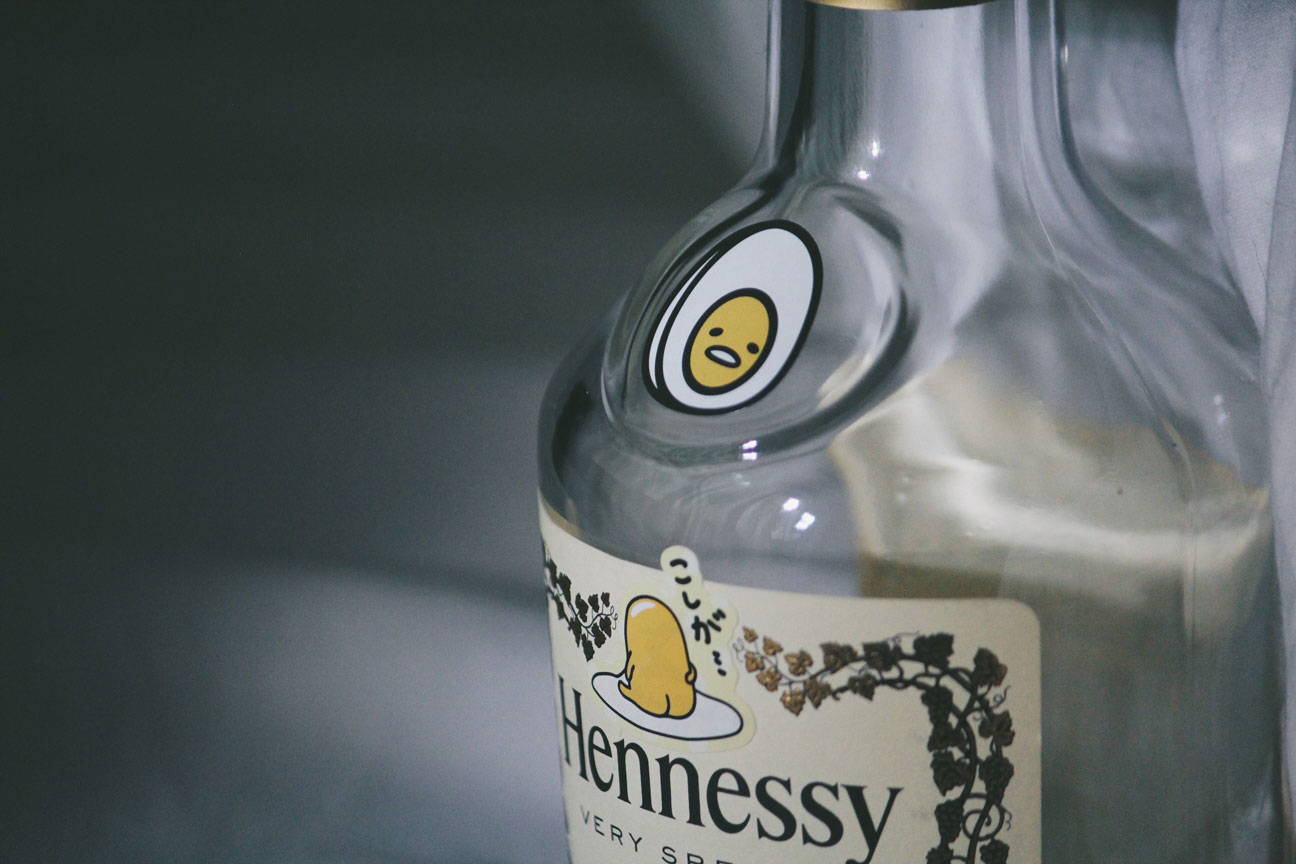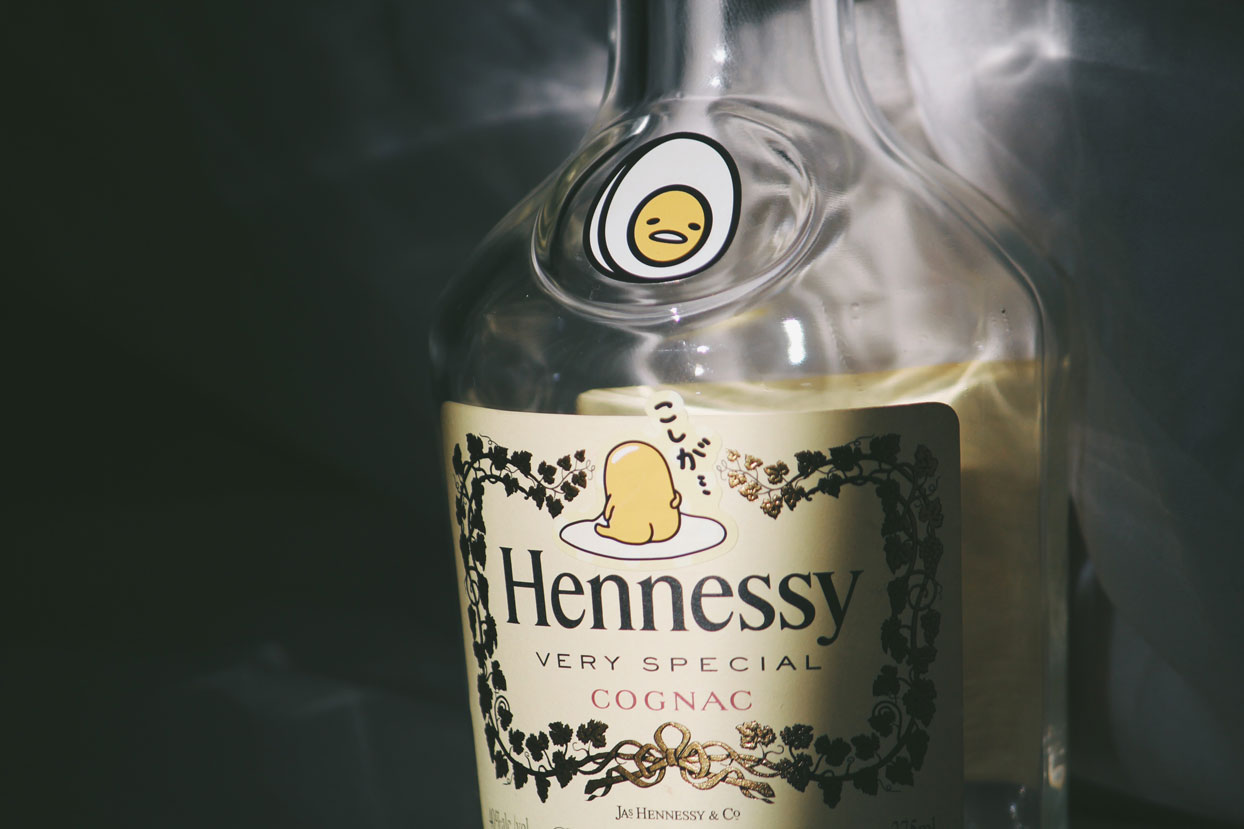 ---
PLAN CHECK x GUDETAMA PHOTOS COURTESY OF SANRIO
Comments
comments
---