AMERICANS DRINK 325.5 MILLION GALLONS OF BEER ON GAME DAY.
The day is almost upon us, yes, the big day! Super Bowl Sunday should be considered a Holiday, but even if it isn't we'll treat it like one. A beer drinking, food eating, gather your friends and family day. So whether you've had your Big Game party planned out for months, or you're throwing a last minute affair— it's good to know what food + beer pair well. Golden Road is a staple craft beer brewery here in Los Angeles, and one thing is for sure they make great beer. Sustainable beer thats drinkable on almost any occasion. So consider this Sunday no exception. With the help of Golden Road Brewmaster Victor Novak who's as big a food enthusiast as us, we put together some simple food + beer pairings to enjoy for the game.
And just incase you wanna get a taste of these pairings, you can join Golden Road at the Big Game viewing party this weekend at the Pub in LA. Peep the full menu below.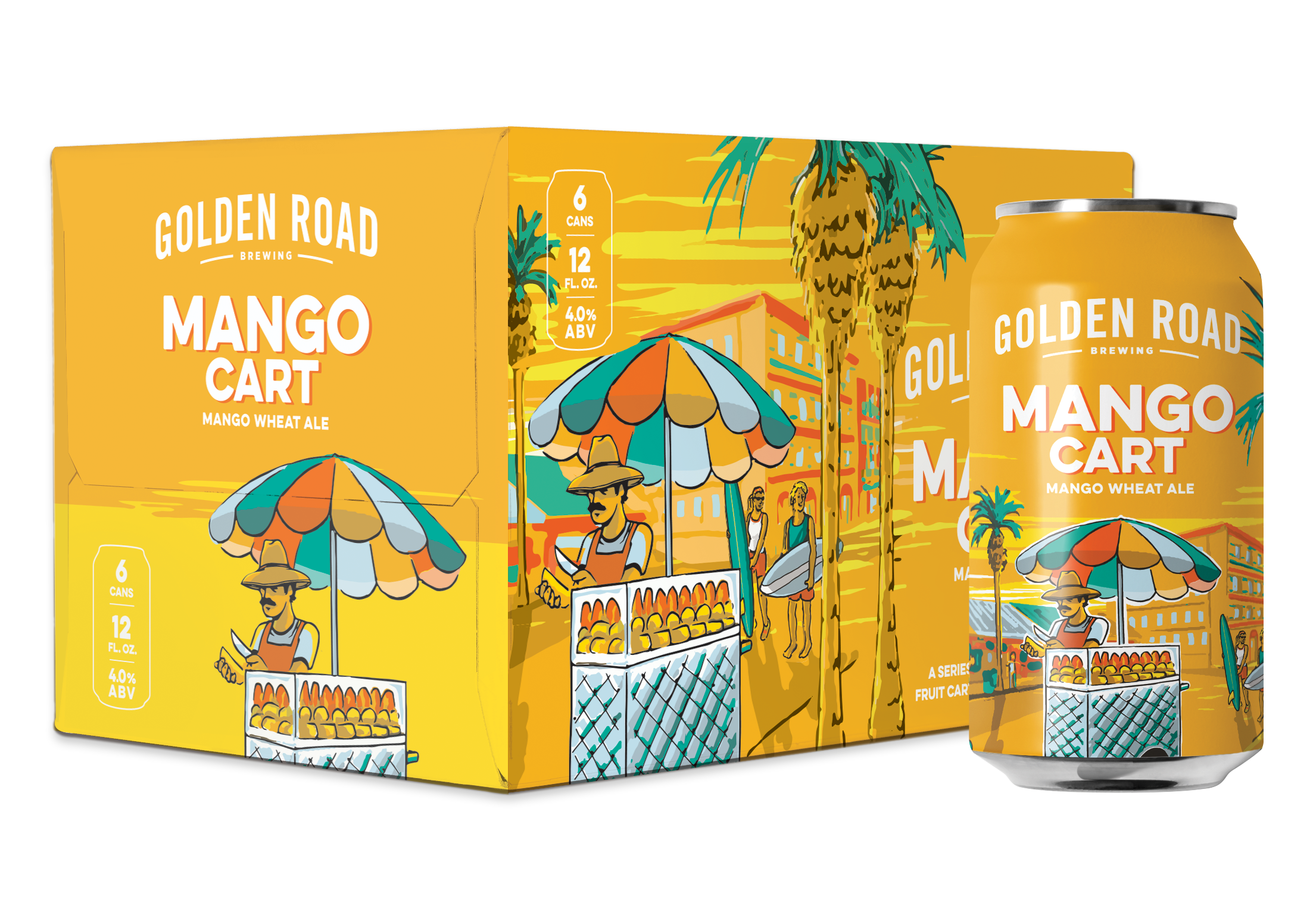 WINGS / WHEAT ALE
• The refreshing and slightly tart finish calms the heat of buffalo wings and balances the sweetness of BBQ wings.
• We recommend Golden Road Mango Cart.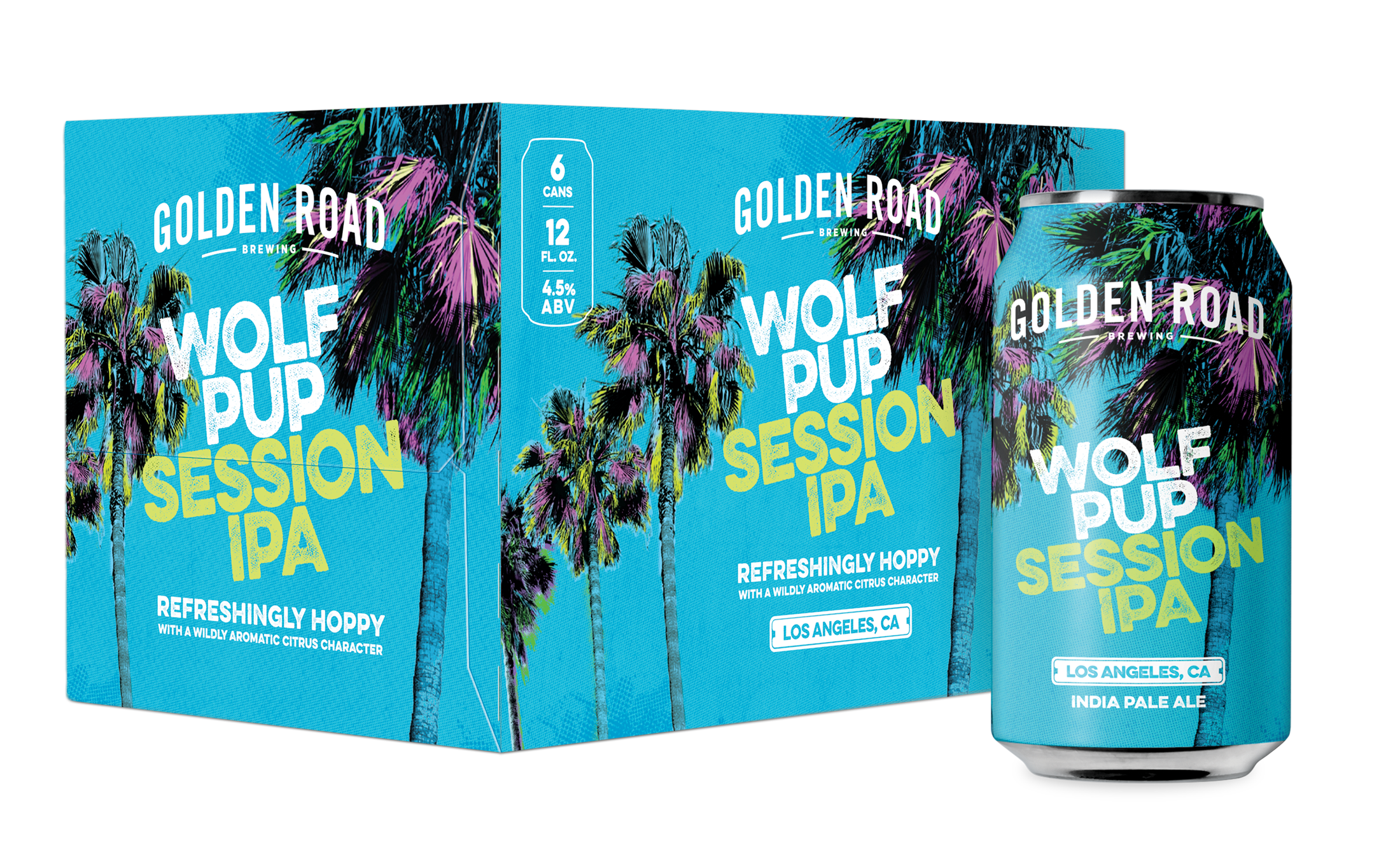 MEATBALLS / SESSION IPA
• The smooth alcohol warm, citrusy aroma and medium carbonation of a Session IPA will boost the flavor intensity of a meatball.
• We recommend Golden Road Wolf Pup Session IPA (available nationwide).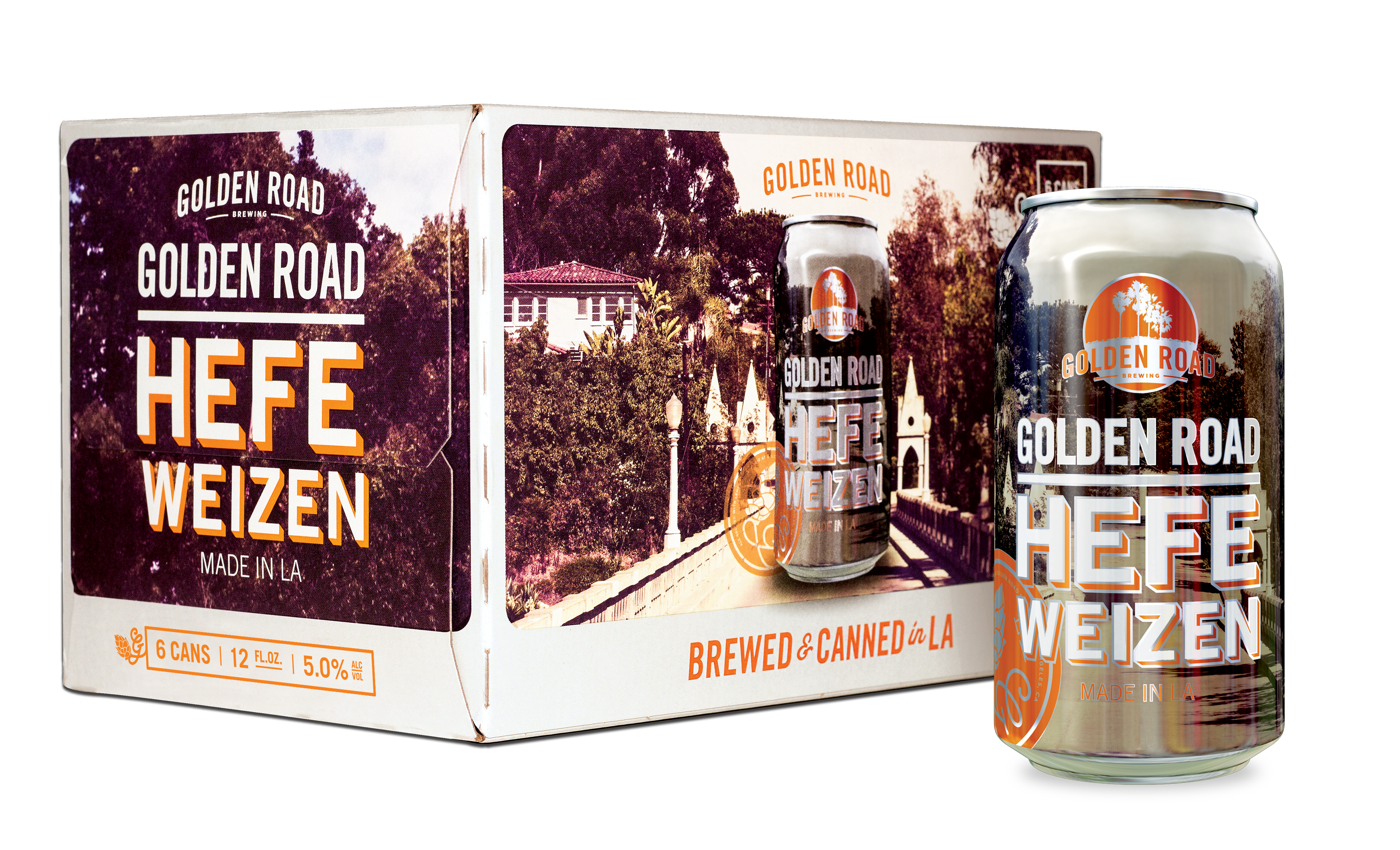 MAC & CHEESE / WHEAT BEER
• A wheat beer has enough character to stand up to the strong taste of cheese but is delicate enough to complement the flavor profiles of the dish.
• We recommend Golden Road Hefeweizen.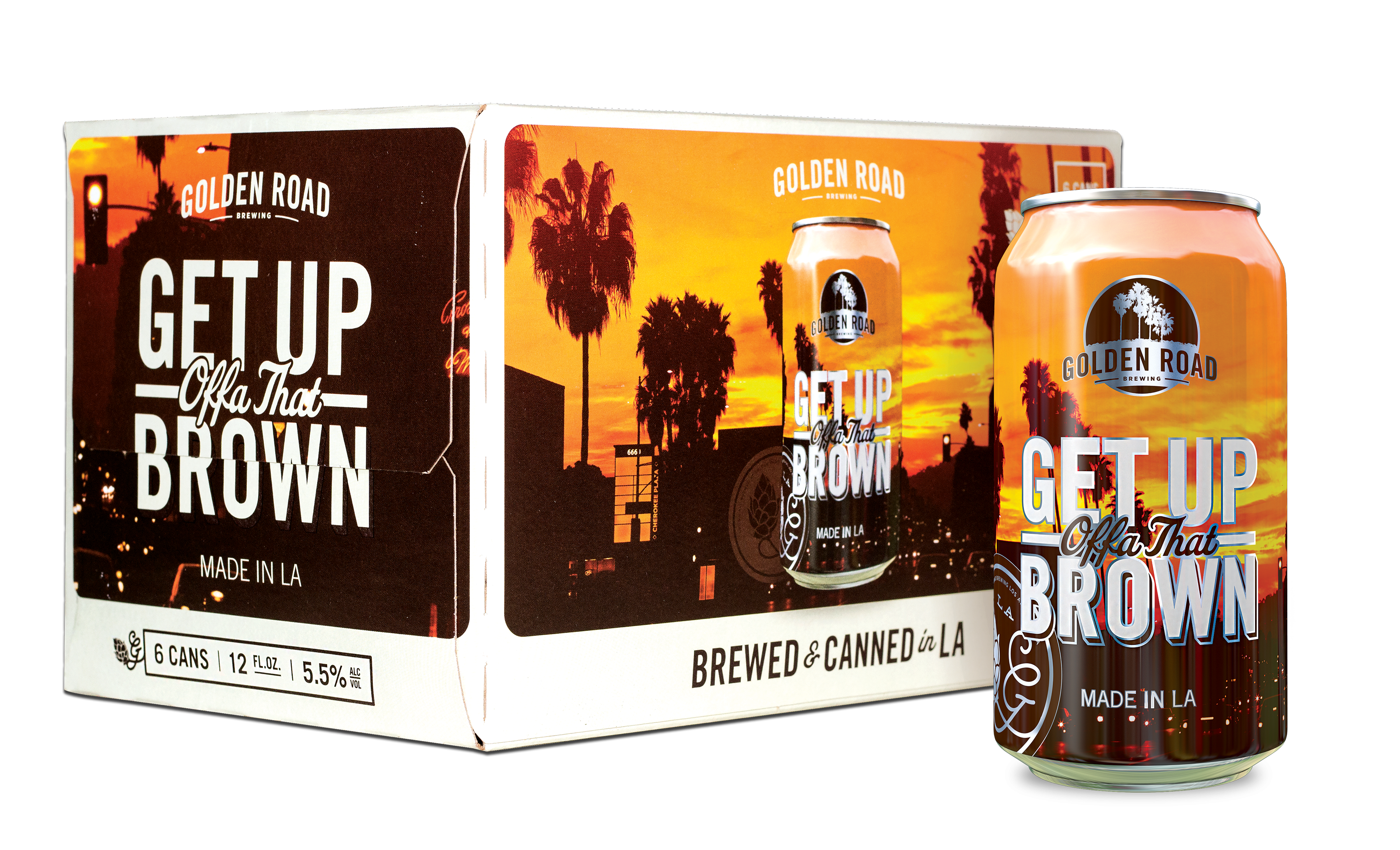 PULLED PORK SLIDERS / ENGLISH STYLE BROWN ALE
• A brown ale has a toasty complexity, balanced by rich notes of caramel and chocolate. It's the perfect compliment to the flavors of Pulled Pork Sliders.
• We recommend Golden Road Get up Offa That Brown Ale.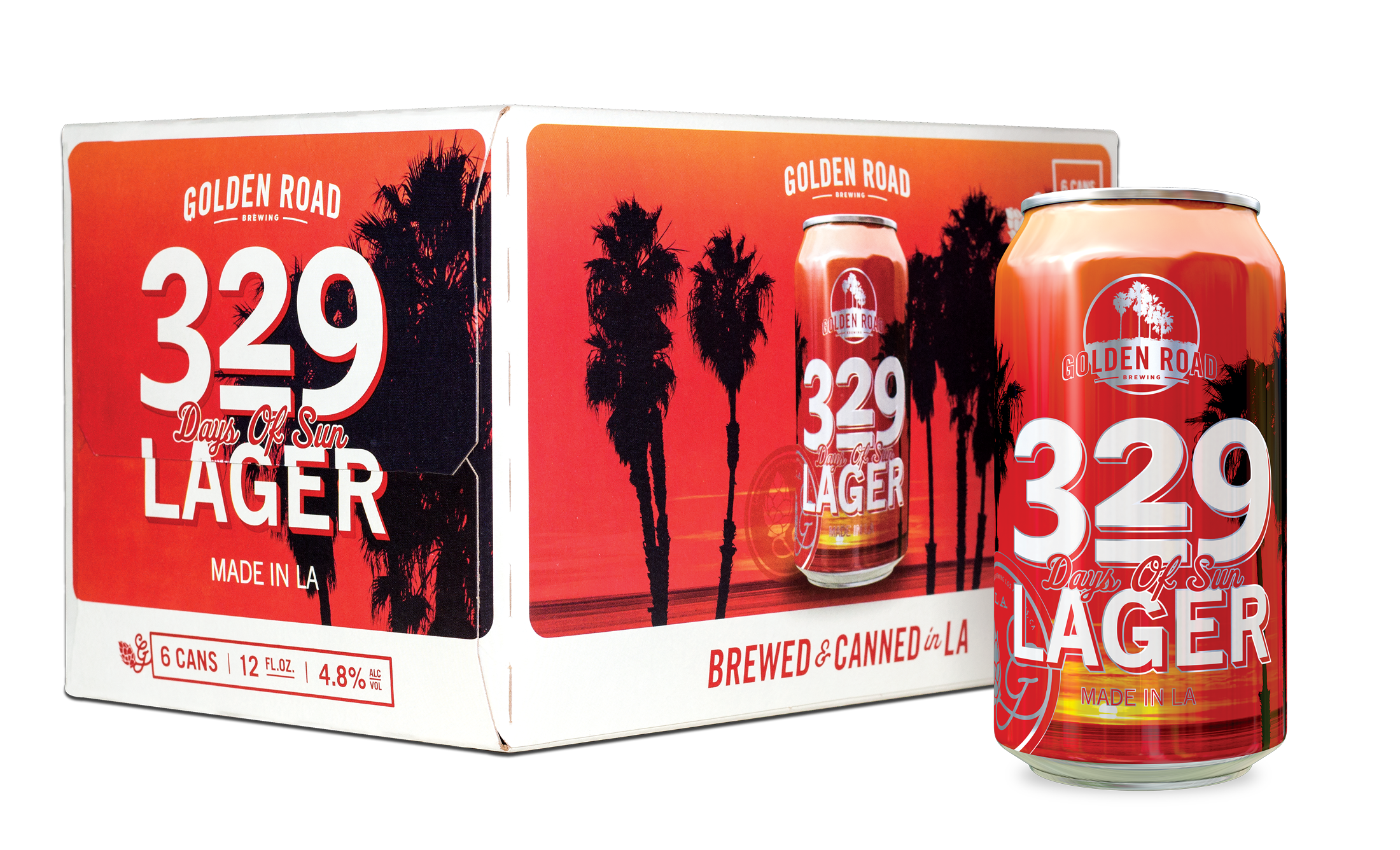 DEVILED EGGS / LAGER
• A lager is a full-flavored, easy to drink, and ends with a clean, crisp finish. It's perfect for pairing with simple hors d'oeuvres like Deviled Eggs.
• We recommend Golden Road 329 Days of Summer Lager.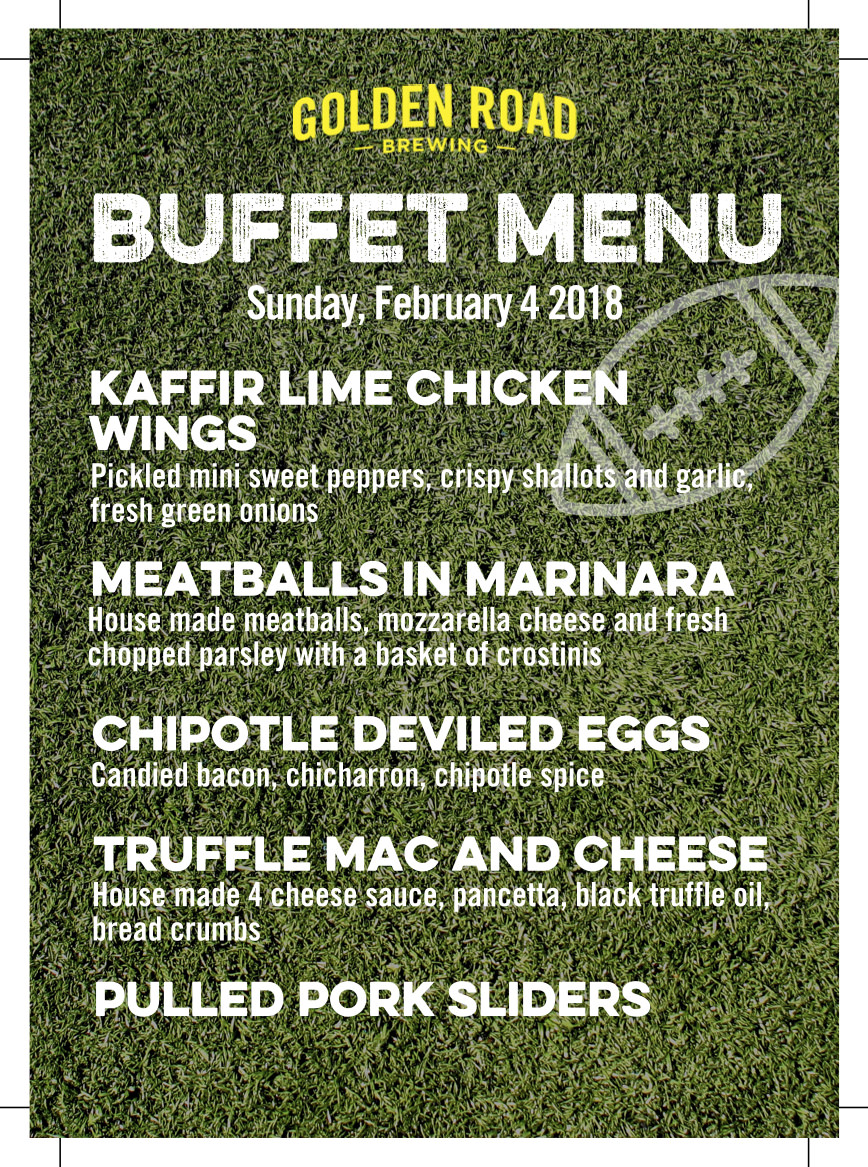 Comments
comments
---