The holidays might be far from over, but prime rib is forever. Now while some people tend to stay away from cooking large cuts of meat, this prime rib recipe will help you overcome that tendency. Start with a small (this prime rib was 2 pounds), invest in a meat thermometer, and you'll be ready to roast whatever comes your way. Family gatherings will never be the same, let alone family dinners. Enjoy this simple recipe with just a few ingredients: garlic, thyme, salt, and pepper.
INGREDIENTS
2 pound prime rib
2 tsp salt
2 tsp pepper
5-6 sprigs of thyme
2 tbsp minced garlic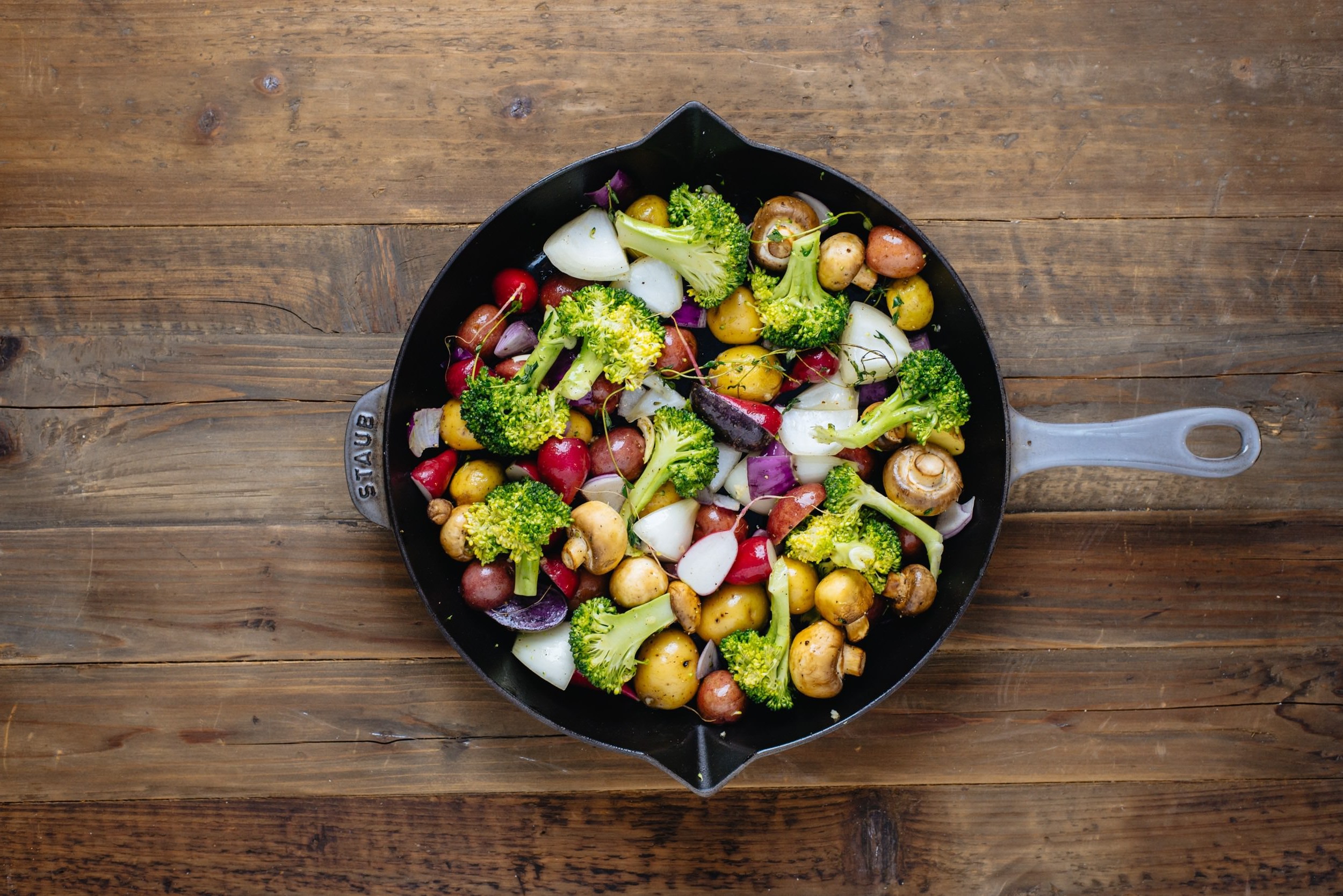 INSTRUCTIONS
The night before, rub the prime rib with salt, pepper, garlic and thyme, wrap with plastic wrap, and place in the fridge overnight.
If you wish, you can cook the roast on vegetables and potatoes, like I did here. Just toss our favourite veg in some olive oil, seasoning with salt and pepper, and lay the roast on top. If the vegetables need some more cooking time, put them back in the oven, and crank the heat to 400F, and continue cooking while your meat rests.
Take the prime rib out about an hour before cooking, to allow the meat to come to room temperature.
Once your prime rib has warmed, roast in the oven at 450F for 15 minutes, before turning the heat down to 325F for about 45 minutes to an hour (for a small – 2 pound roast).
Cook the roast until the internal temperature reaches 120F for rare, or 130F for medium rare.
Let the roast rest for 15-20 minutes before serving.
Originally posted (here)
Comments
comments
---