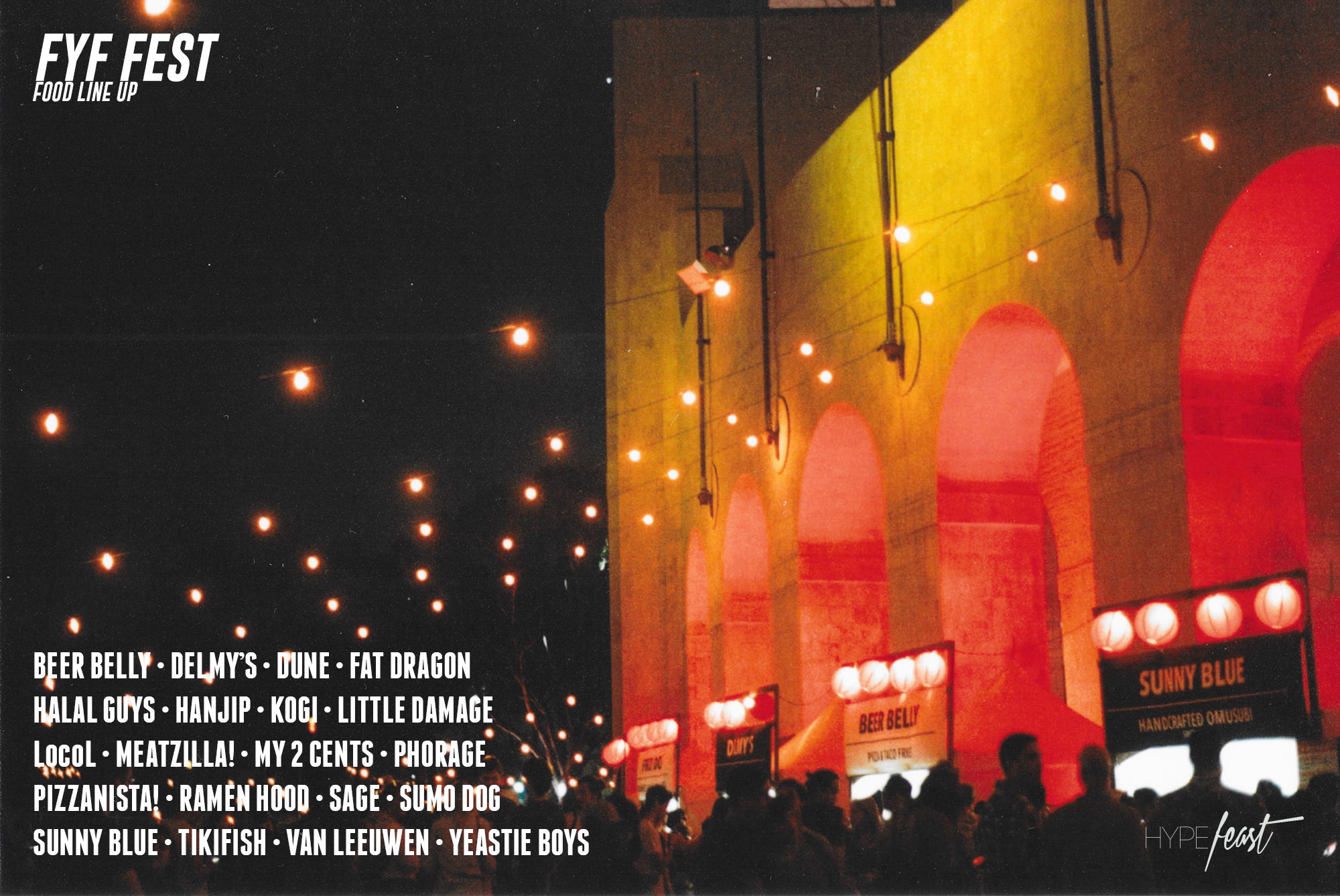 This weekend Los Angeles will unite at Exposition Park for yet another year at FYF. This time the festival is a full weekend long. And if you're already dreading the 3-day sun filled weekend, we're here to put your mind at ease. Food can make anyone happy, and especially your stomach. One tip we're here to provide is to eat before you go. If you do skip out on breakfast/lunch you'll still have plenty of options. Make time in between sets to schedule an eating break. Use our list below marking our top vendors, and figure out what you want to eat. The festival can be hectic, so planning is always key. If you just wanna go with the flow, then hey, that works too. But it's always good to be aware of what to expect. Aside from the vendors listed below, sponsors like Ballast Point and Pacifico will be at the festival drowning our sorrows in delicious beer. Have a beer, a slice of pizza, and cry with us under the LA sky to the serenading voice of Frank Ocean.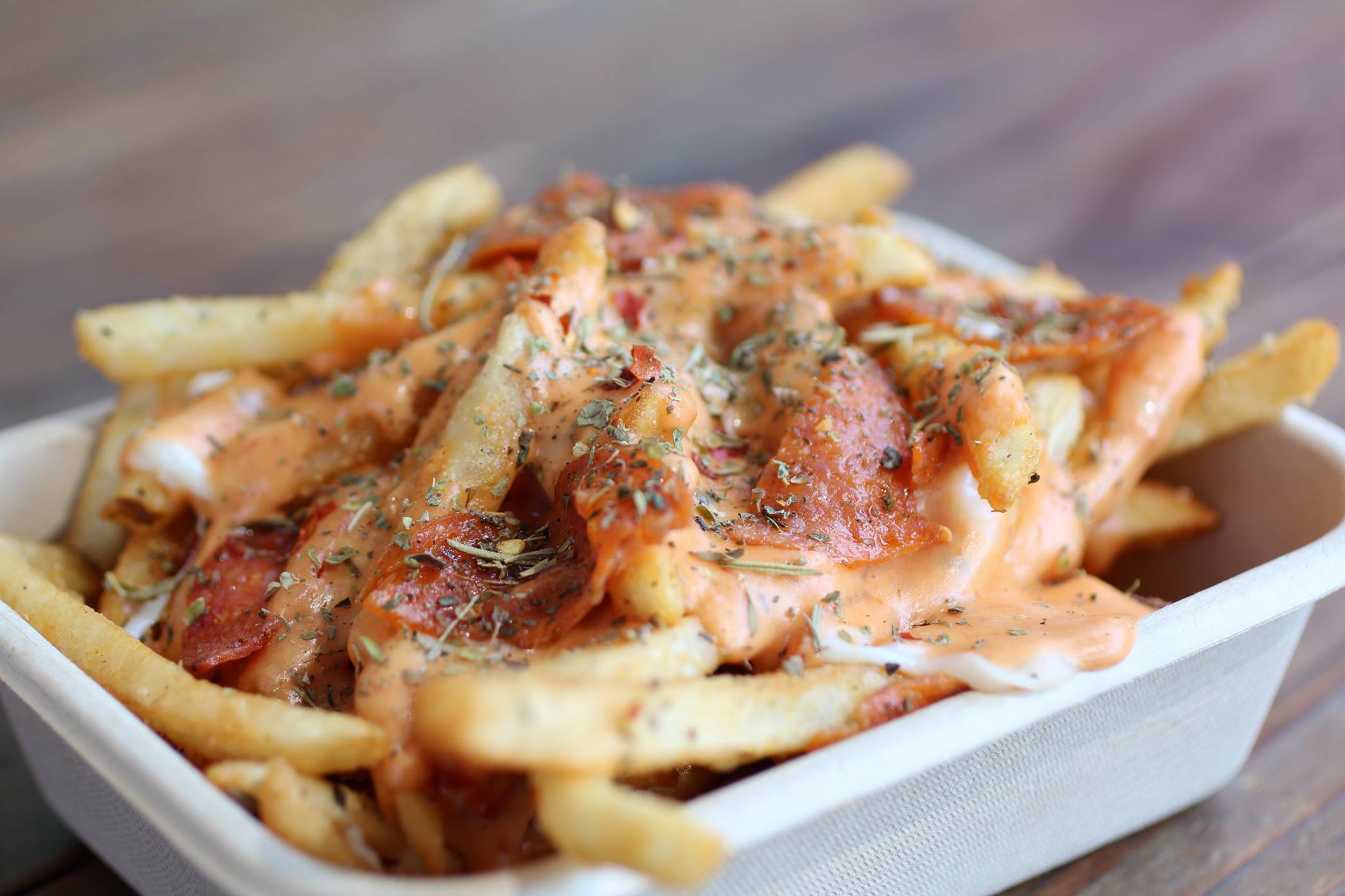 BEER BELLY
Beer Belly is the perfect festival food for many reasons. As the name might suggest, the food pairs well with beer. And what do we do at every festival, you guessed it. Drink beer, and lots of it. So if you're looking for drunk food to hold your stomach, Beer Belly is the go-to. But it's also the go-to if you're looking for some all around great gastro food. Their menu items are always mouth watering, and we know hungry you can get standing for hours. Feed your belly the right meal, whether it's loaded fries, a grilled cheese, or a burger. They have it all, and will most definitely be worth the line.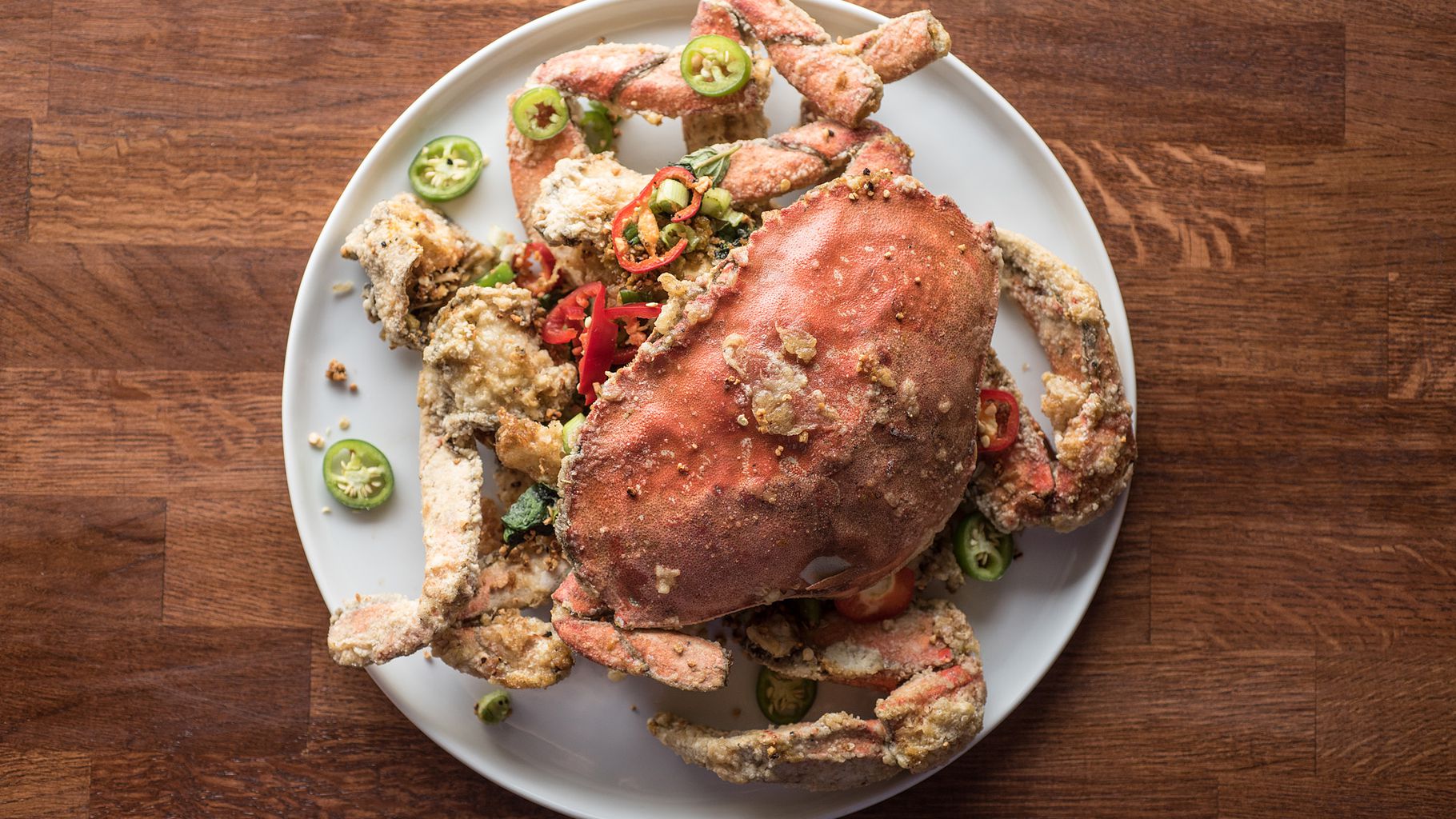 FAT DRAGON
Fat Dragon Chinese Kitchen and Bar is a modern, sustainable interpretation of classic Cantonese and multi-regional Chinese cuisine. Chef Fei Zhao was raised in the Guandong province in China and has been a part of the EAT Restaurant family for many years. He focuses on well balanced, yet creative dishes, as is traditional in Cantonese cuisine.
THE HALAL GUYS
Looking for something meaty, fulfilling, and good? The Halal Guys is essentially a perfect festival go-ers meal. Packed with tons of protein, rice, meat, and that delicious white sauce. Get yourself a platter and you'll more than likely be set for the whole day. Just go easy on the red sauce or you'll find yourself in the restroom during Frank Ocean's set. Choose from platters, wraps, or even just some fries to hold you over.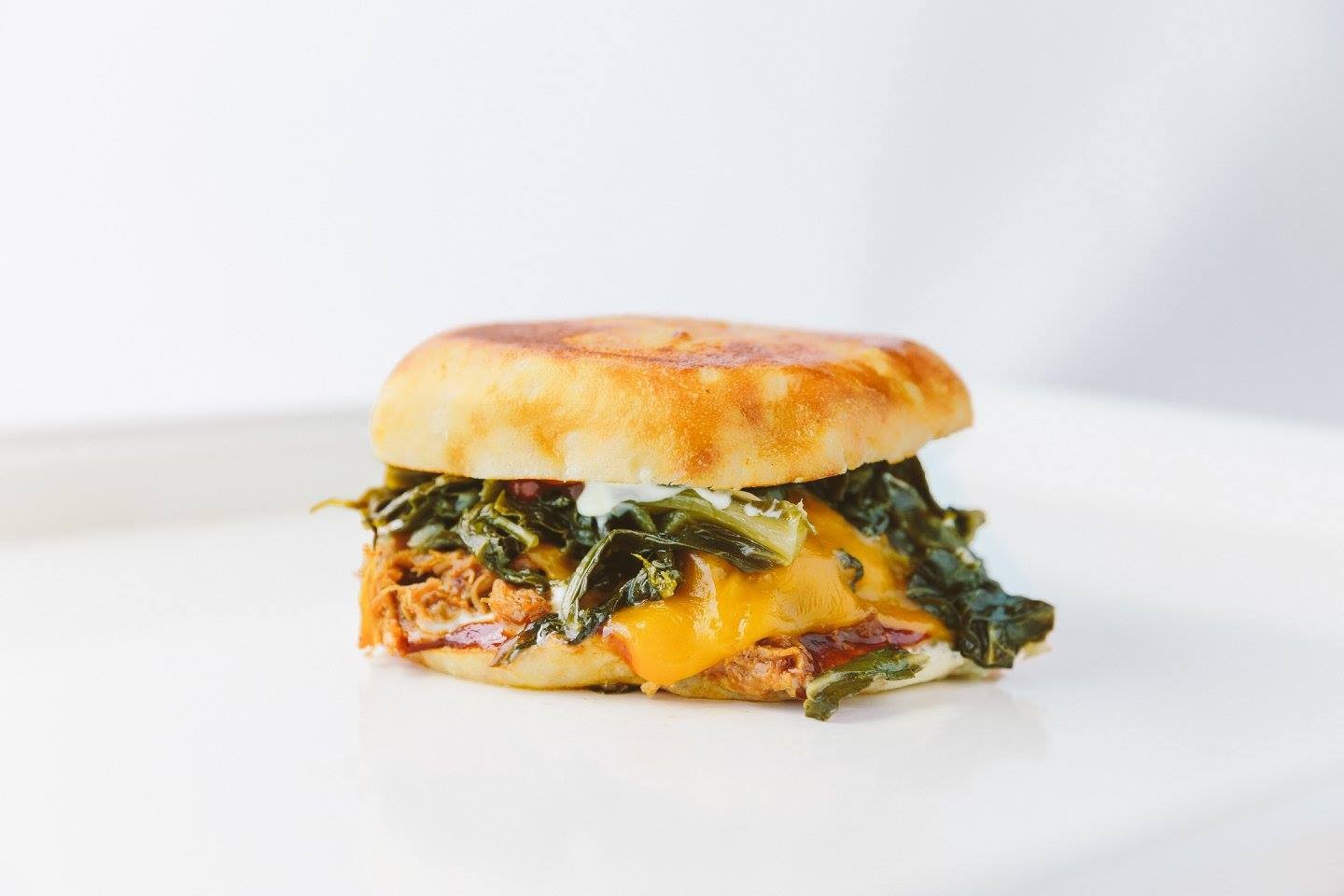 LOCOL
Want to eat essentially Los Angeles' best restaurant? Get your LocoL fix at FYF this weekend. No doubt there will be a line as it is one of the best vendors on the bill. But guaranteed worth the wait, and you won't leave disappointed. From chef Roy Choi — LocoL breaks cultural boundaries within the food they create to represent what America is, now. Tasty, healthful, made from whole foods, good ingredients, principles of sustainability. The menu is simple, choose from their foldies which are essentially like tacos, burgers, chicken nugs, or if presented from their specialty menu waffles n wings.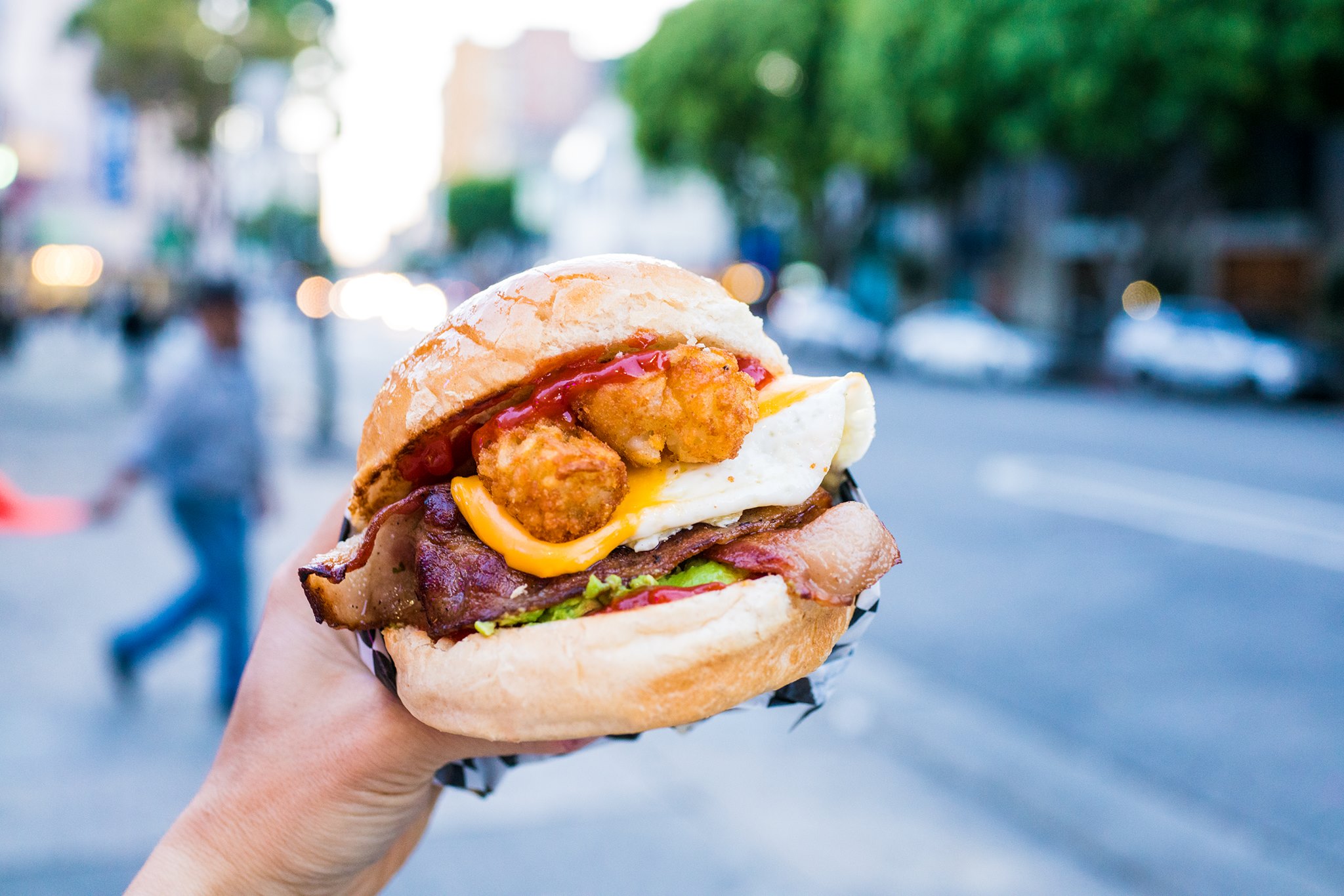 MEATZILLA!
Meatzilla was created for people who are looking for a classic hamburger, at an affordable price point. The aim was to keep things simple, especially when being surrounded by so many newcomers in the industry. The burgers are made with hand-pressed Angus chuck beef patties, fresh ingredients, and house made sauces. There's no limit to the burgers these guys can create, and if you're craving one — satisfy yourself this weekend by visiting their booth.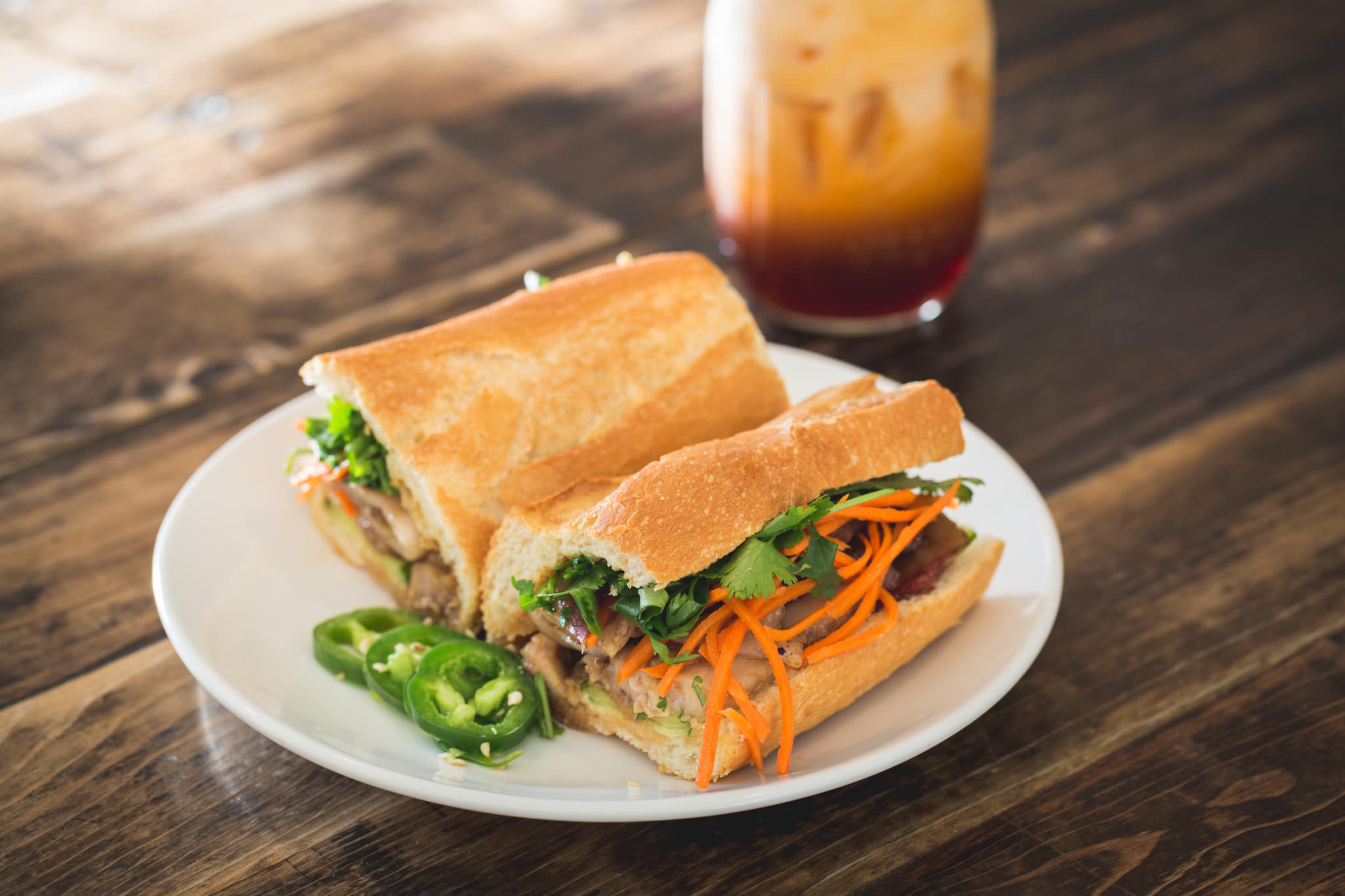 PHORAGE
Phorage is one of my personal favorite choices, mainly for their Banh Mi. But also because everything at Phorage is fresh, locally grown, and made with sustainable proteins. The menu at Phorage is wide-ranged and offers rice plates, cold rice noodle salads, pho, small bites, and of course delicious Banh Mi sandwiches. Classic Vietnamese dishes, modern twist, great flavors.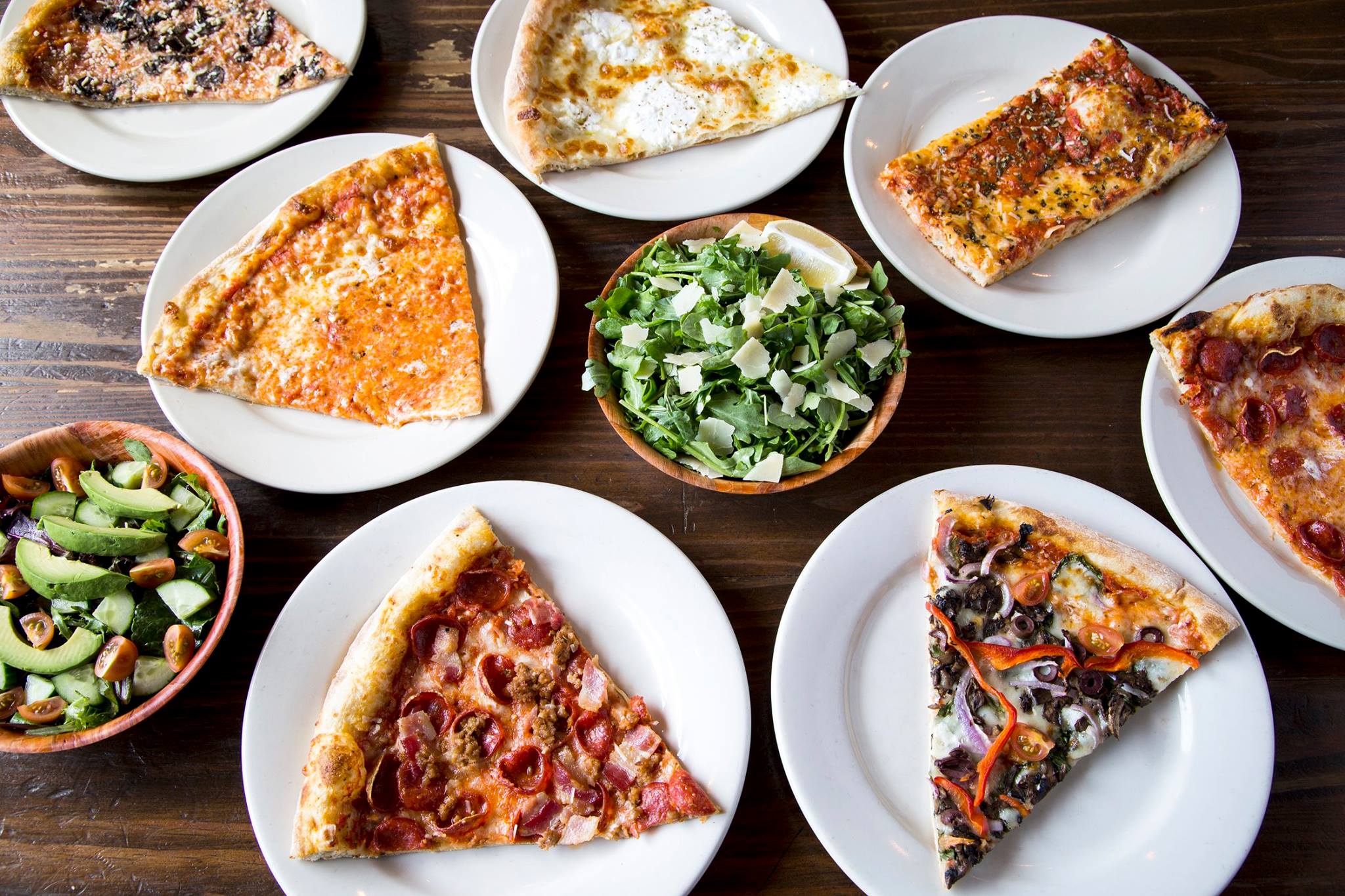 PIZZANISTA!
Another spot that features fresh, all-natural ingredients. Get the trend here? Pizzanista! uses traditional hand-tossed  dough made fresh daily. Combining thin crust New York style with fresh produce and small batch ingredients. The menu offers pizza by the slice, or 18″ pizzas including gluten free options. They also offer salads and sides for all the garlic knot lovers. Not sure what their FYF menu will look like, be it will sure be cheeeesy. Plus you can never go wrong with pizza, ever.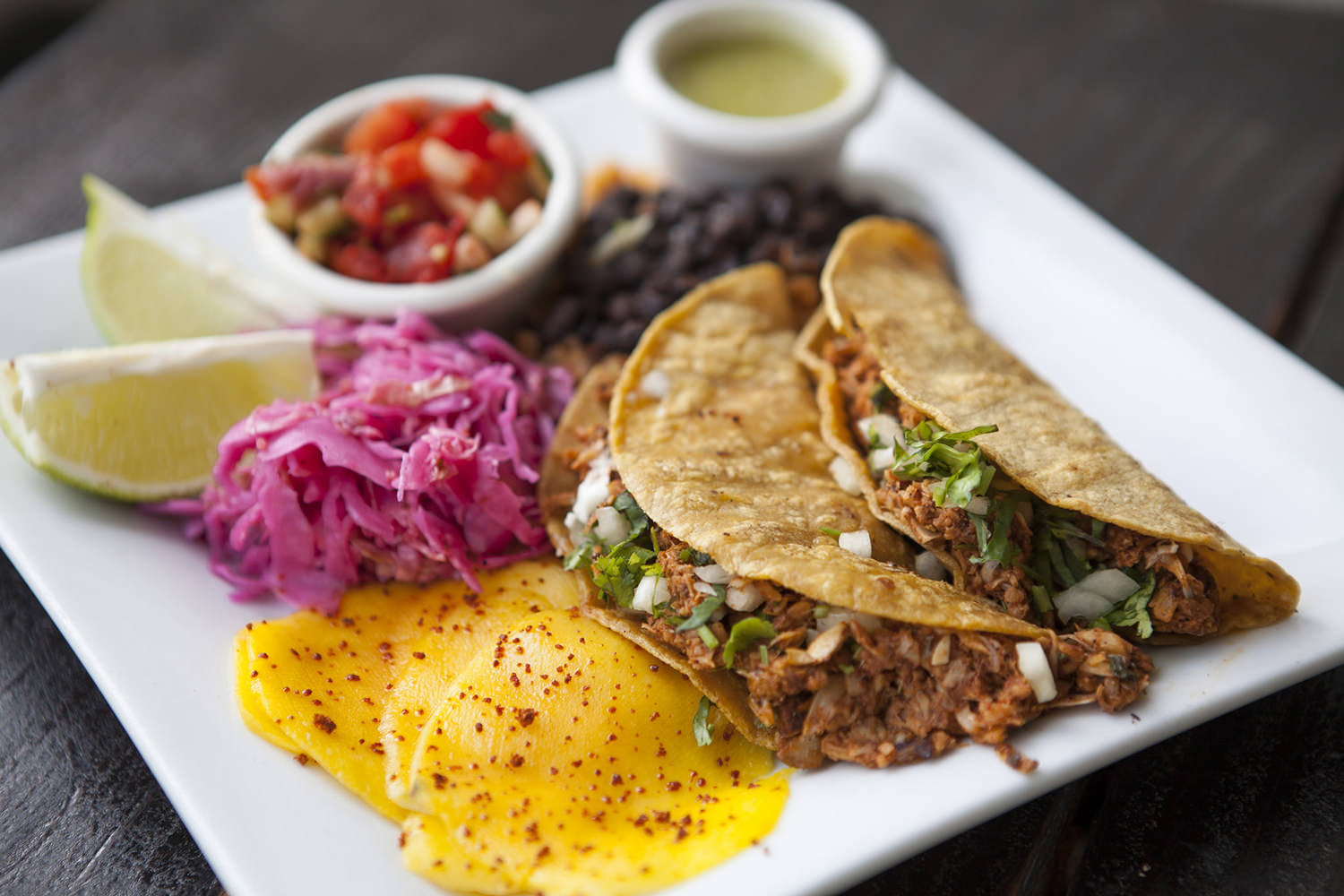 SAGE ORGANIC BISTRO
Sage is an organic plant based eatery in Los Angeles, which caters to all those who want to eat healthy without sacrificing flavor. Operating since 2011 this isn't their first run at FYF their last run in at the festival was in 2015. With what seems like an endless array of menu items, Sage really packs it all in. Small plates, salads, tacos, sandwiches, burger, and even wraps. If it's my guess, I'm gonna say there will be cauliflower "wings" this weekend. If not, you'll still have plenty to choose from and feel good about your choice and your body.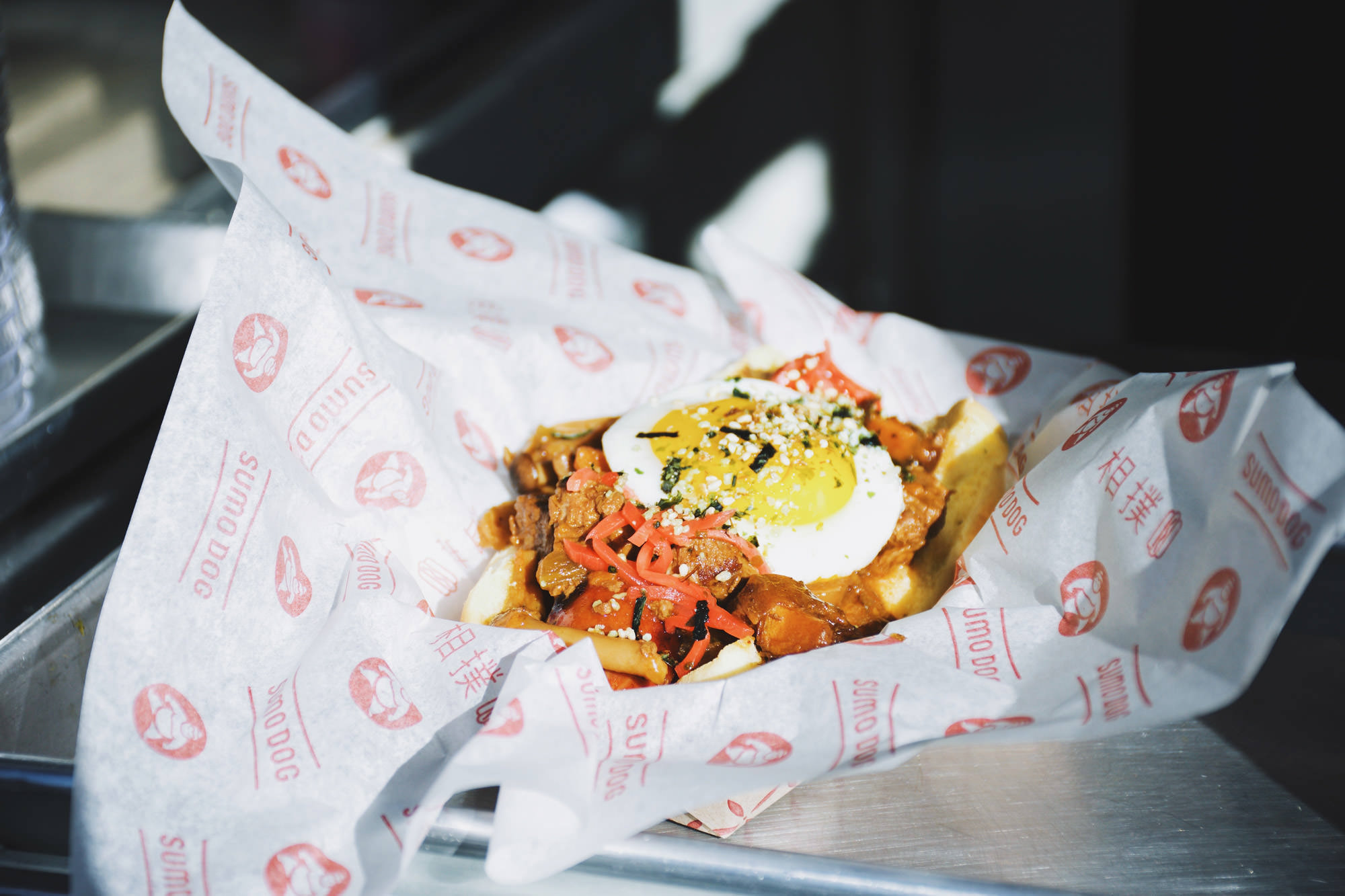 SUMO DOG
The juicy, meaty, gourmet hot dogs over at Sumo Dog are absolutely mouthwatering. And yes, there's vegan options. Sumo Dog also has a long standing relationship with Goldenvoice so having Sumo Dog at FYF was a no brainer. These top of the line beef, pork, or vegan dogs are a combination of traditional American hot dogs, paired with Japanese toppings. You can't go wrong with a hot dog anywhere you go, nevertheless having a gourmet one. Read more about Sumo Dog here.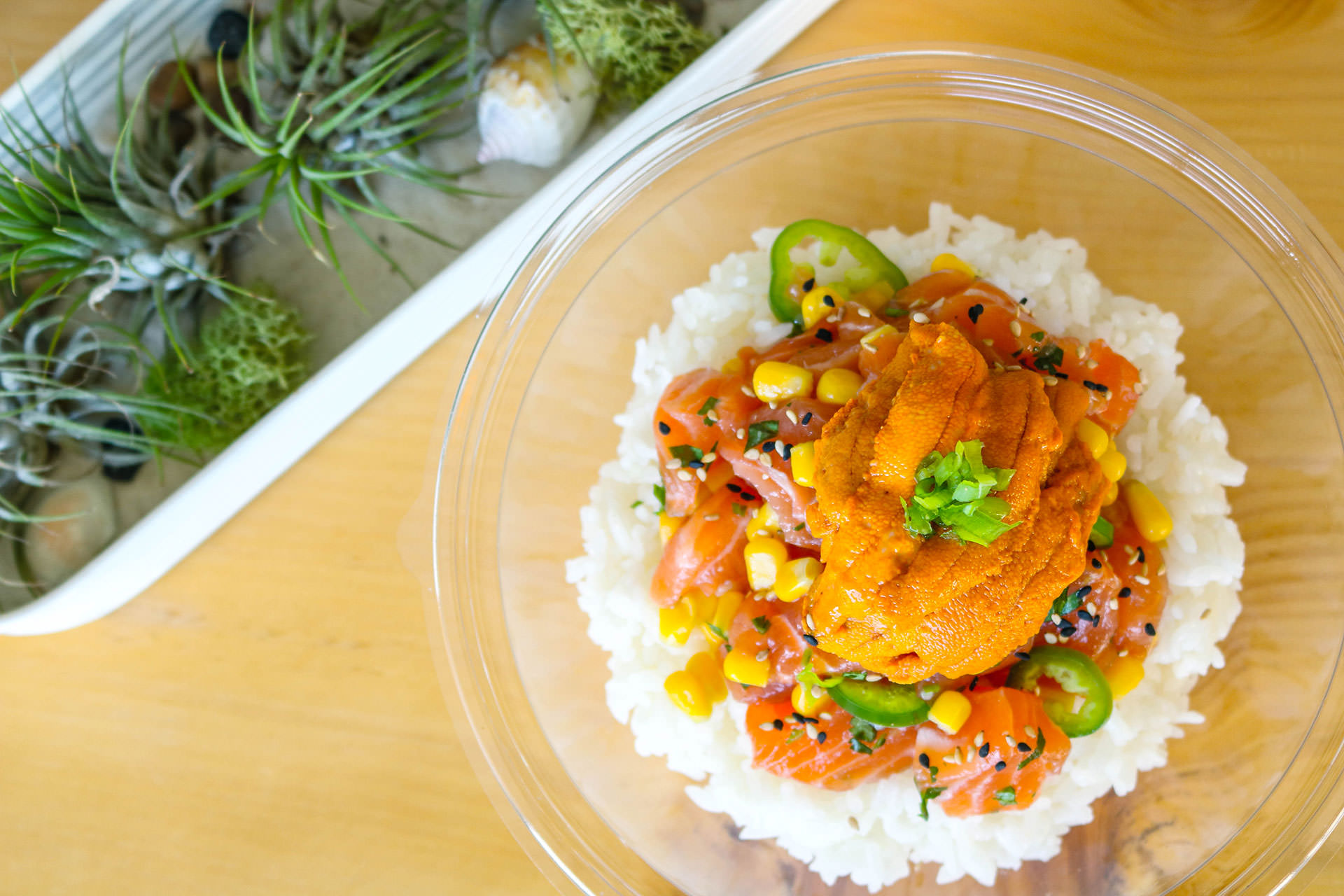 TIKI FISH
A Chef Driven Seafood Concept by Chef Wonny Lee focused on reintroducing bright coastal flavors to the city. We all love a good Poke bowl, so it's only fitting to have fresh chef driven bowls at our finger tips. Tiki Fish offers build your own bowls, poke classics, ceviche classics, and agua frescas made daily. What more can you ask for. Put some goodness in your body while soaking in the sun this weekend.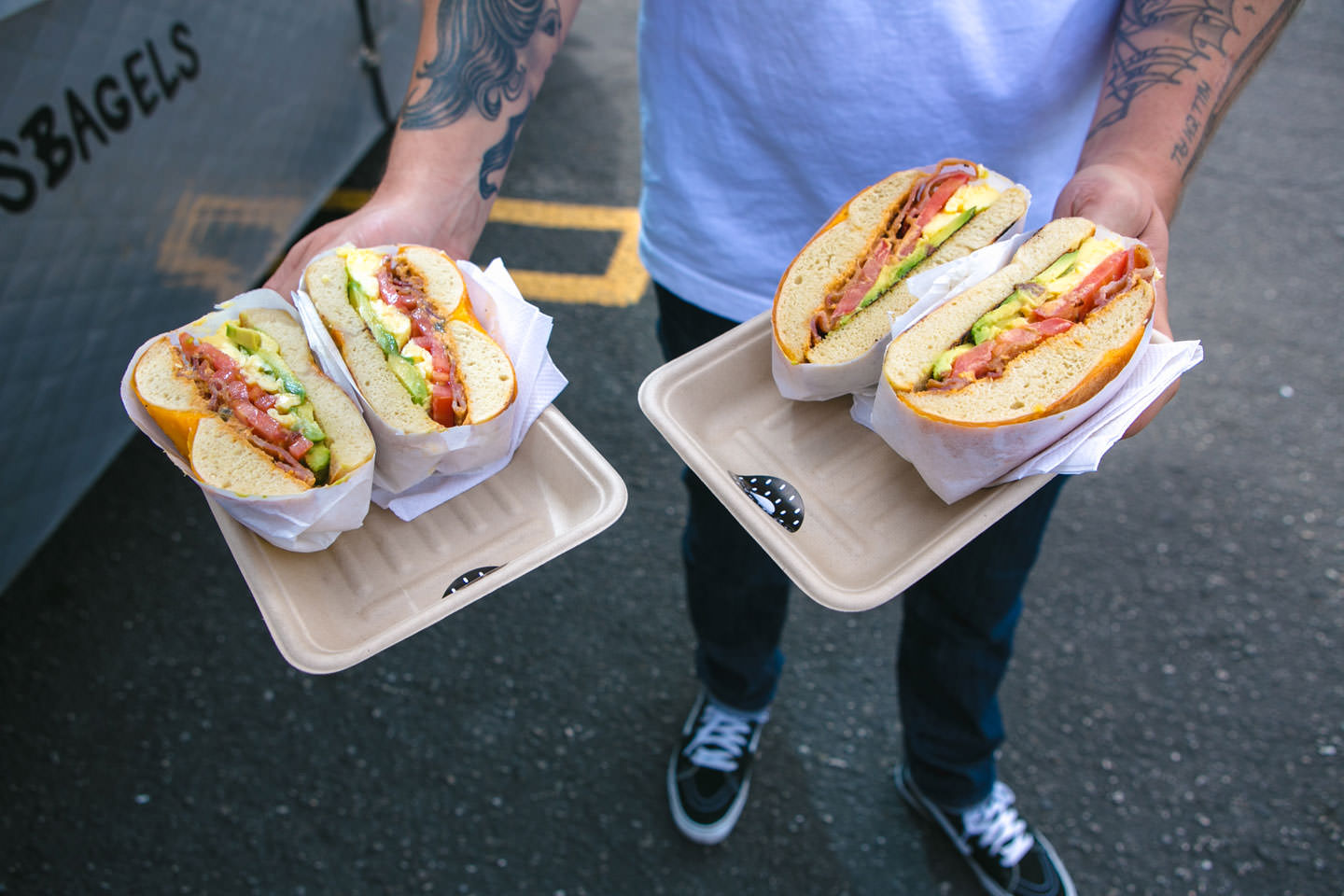 YEASTIE BOYS
Did you skip breakfast on your way to day 1? Are you hungry and need some grub before catching the days first set? Los Angeles' most popular bagel boys got you covered. I know how bad a hangover could feel, so why not set your stomach with a loaded bagel. More than just an Instagram worthy feat, the sandwiches are up to par. Breakfast sandwich, lunch lox, or 'other shit' for dinner. Customize your own bagel with add-ons, and make your situation lit.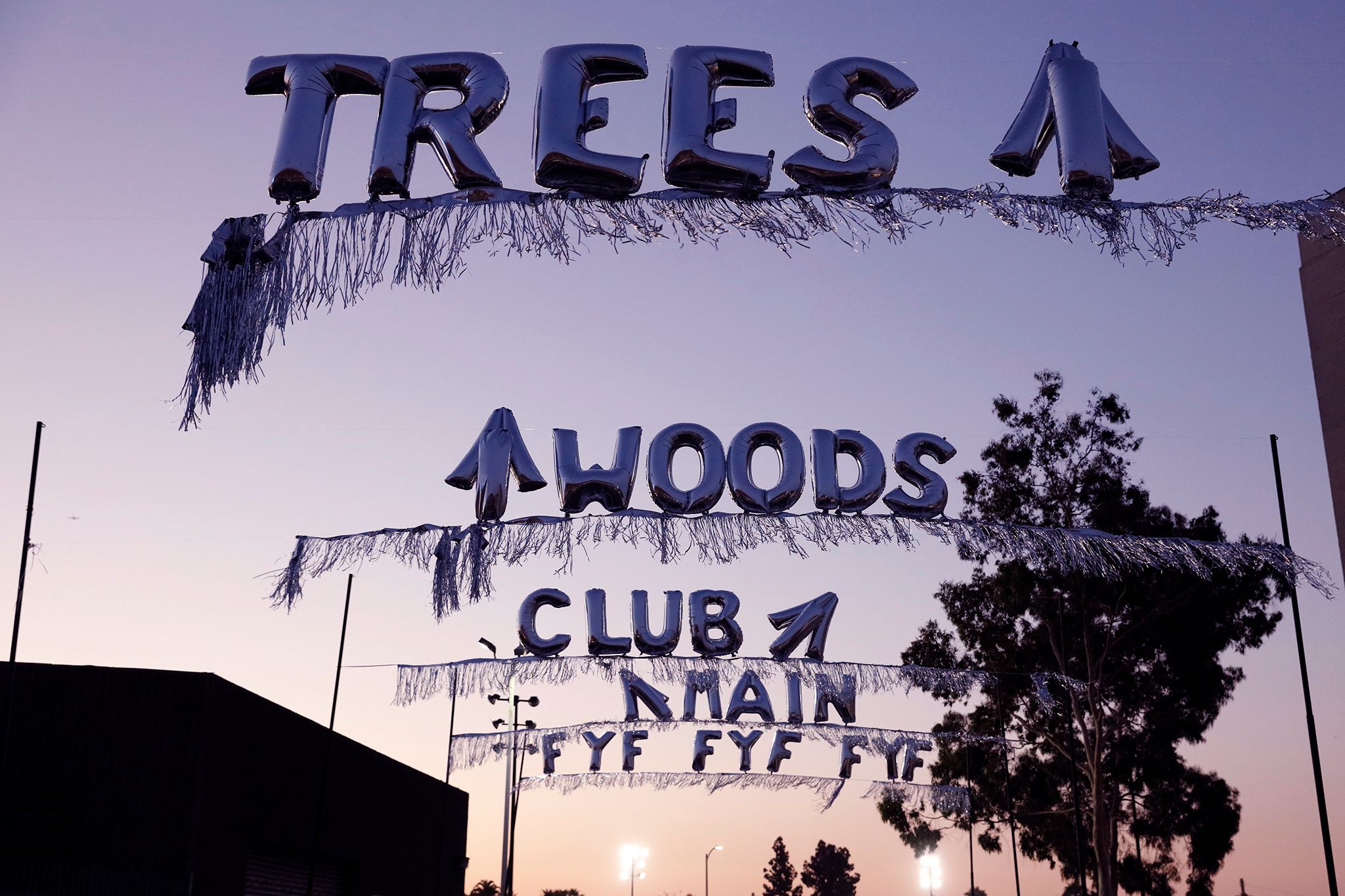 FULL LINE UP
—
While we only mentioned a hand full of vendors above, you can see the full list below. Featuring a little something for everyone, FYF covers all basis this year. Always up to par with their musical lineup, it's always a culminating event. Find your favorite vendor, set a time, grab some food. Most of all, have fun this weekend.
Beer Belly
Delmy's
Dune
Fat Dragon
The Halal Guys
Hanjip
Kogi
Little Damage
LocoL
Meatzilla!
My 2 Cents
Phorage
Pizzanista!
Ramen Hood
Sage
Sumo Dog
Sunny Blue
Tikifish
Van Leeuwen
Yeastie Boys
Comments
comments
---