Summer might be coming to an end, but festival season is far from over — at least for the city of Los Angeles. Once again FYF Fest is set to take over the Los Angeles Memorial Coliseum. Boasting yet another impressive lineup with star studded acts like Tame Impala, Kendrick Lamar, LCD Soundsystem, and Young Thug. But with a musical lineup there's a food lineup, and we all know Goldenvoice delivers.
If you're new to FYF this year or you're thinking about what you wanna eat (already) we'll recommend our favorite options, but you can't go wrong with anything out there. Just remember to plan your meal times, set times, and bathroom times. It's also worth noting that there will be wait times, especially with a fairly moderate vendor lineup. And while the line up may seem short, there are other sponsors and vendors (not) added on the lineup.
Protip: don't skip out on breakfast / small lunch before heading out. You'll most likely get distracted if you think you're gonna eat at the festival once you arrive.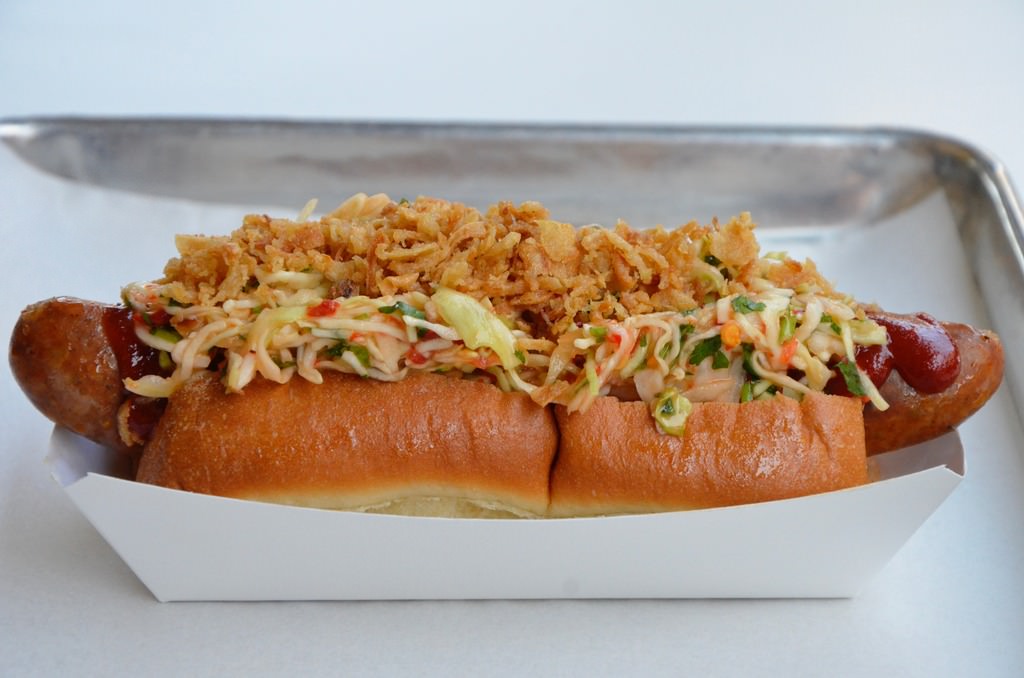 FRITZI DOG
Quite simply, a Fritzi Dog is unlike any hot dog you've ever tasted. Fritzi Dogs are made from prime cuts of anti-biotic and hormone-free meat with no added nitrates. That means there's no junk – aka those icky bits and pieces and nitrates found in other dogs. Using our renowned chef Neal Fraser's exacting recipes, our dogs are processed in a local, state-of-the-art facility.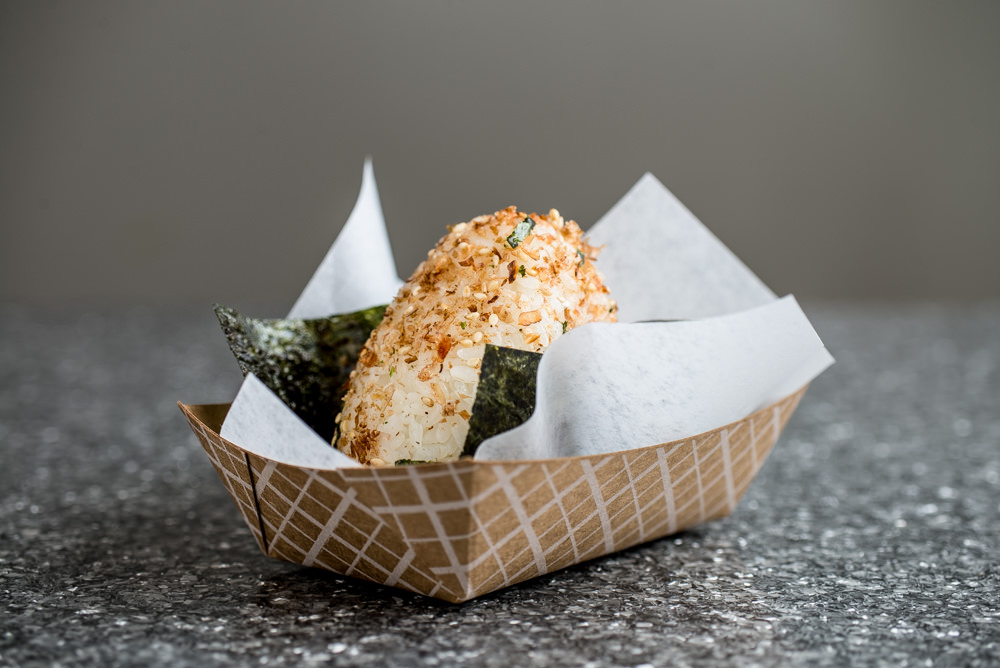 SUNNY BLUE
Omusubi is derived from a Japanese word "musubu" which means to hold together or connect. It is the perfect word that defines Sunny Blue, where we believe in holding hands with the local businesses and local customers while connecting with the environment.
Omusubi (also called Onigiri) are Japanese rice balls with different fillings inside, wrapped with or without nori. Sunny Blue is proud to be the first and only omusubi store in Southern California, where we make omusubi fresh daily or made to order.
In Japan, people of all ages eat omusubi everyday like we eat sandwiches here in the United States. It is a grab and go for our customers to savor them any time and anywhere.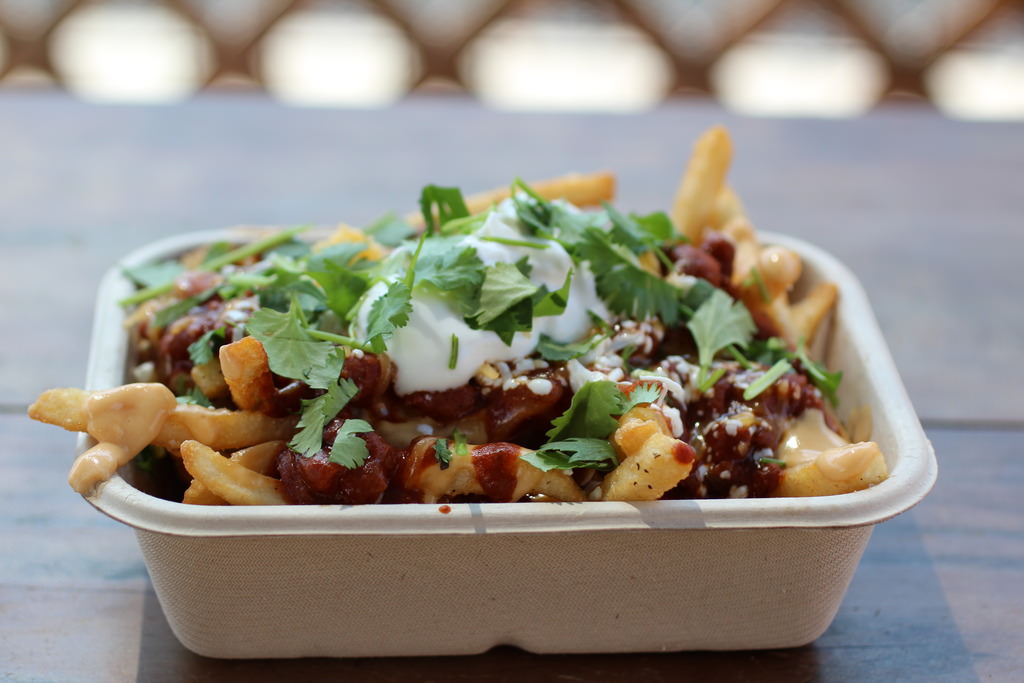 BEER BELLY
Beer belly is a beer bar located in the heart of koreatown focused on serving craft beer, and crafty food.
FYF MENU:
CHEDDAR, BACON, & JALAPEÑO
Fries with Cheddar Whiz, Fried Bacon, Pickled Jalapeño.
PIZZA FRIES
Fries with Pizza Whiz, Mozzarella Cheese, & Pepperoni.
TACO FRIES (vegetarian)
Fries with Cheddar Whiz, Vegetarian Taco Bean Chili, Oaxaca Cheese, Cheddar Cheese, Sour Cream, & Cilantro.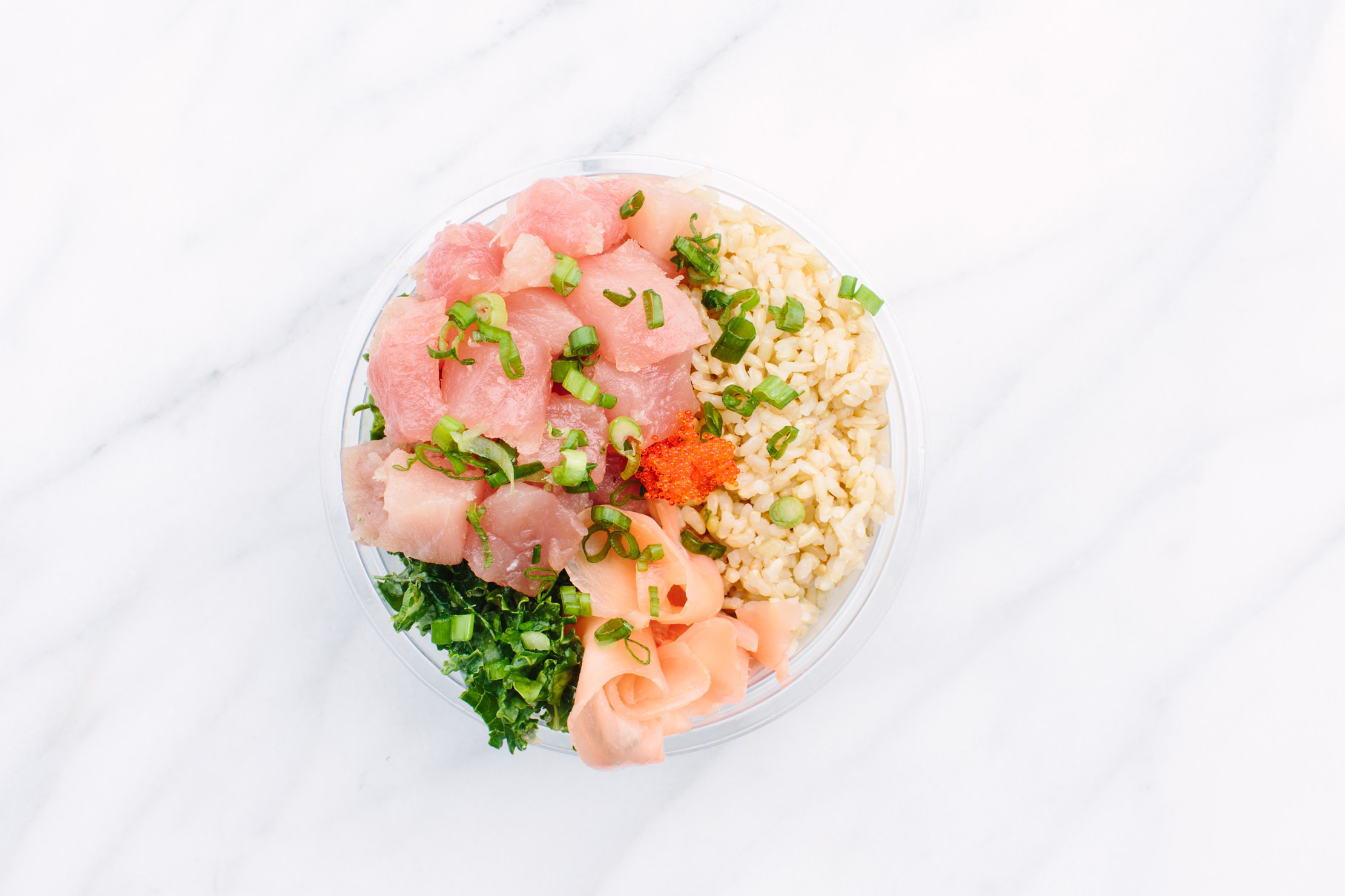 MAINLAND POKE
"Each day we select the freshest sustainable, sushi grade fish; our fish come in whole and are never frozen. Our modern and unique twist on poke highlights prime cuts so we purposely do not pre-marinate, and we build your bowl to order."
FYF MENU:
ICHIBAN
albacore, pickled ginger, green onions, tobiko, wasabi cream.
THREE WAY
albacore, salmon, ahi, cucumber, edamame,seaweed, scallions, shoyu, sriracha aioli, furikake.
SOCALI
salmon, avocado, cucumber, sweet onions,sriracha aioli, ponzu, sesame seeds.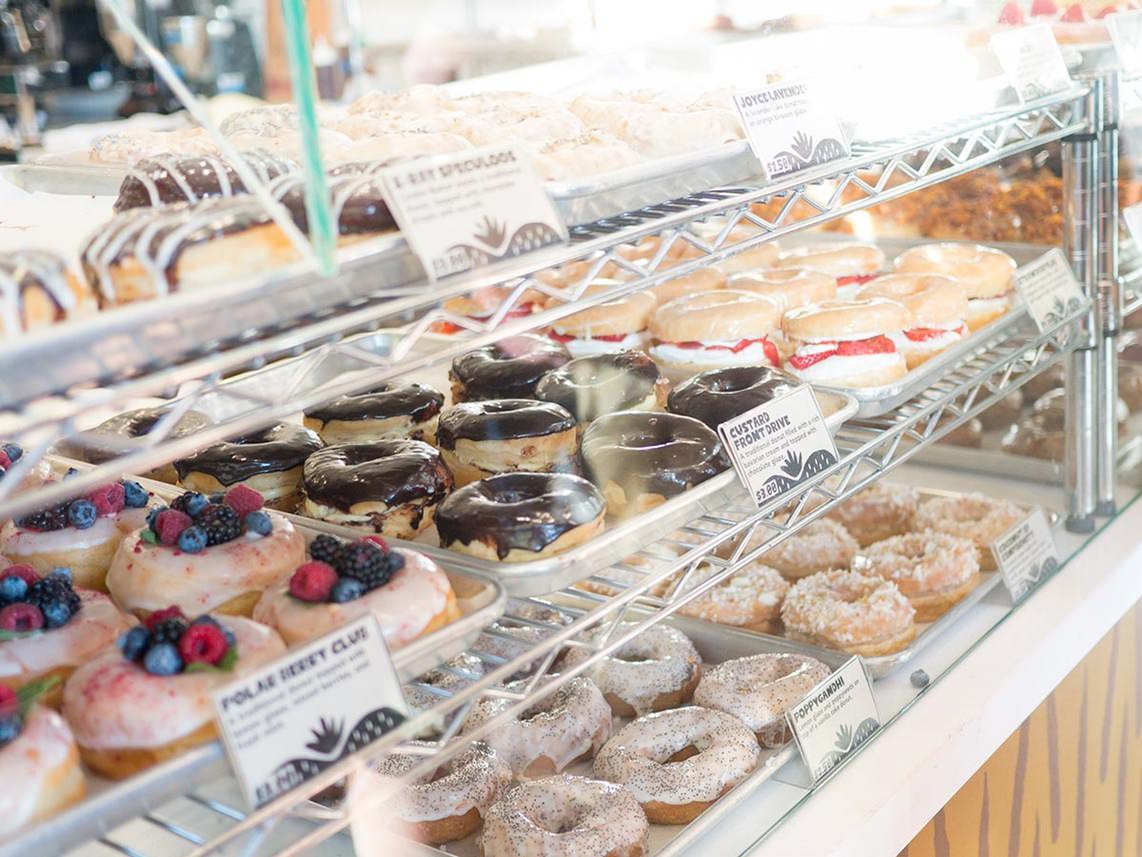 DONUT FRIEND
Donut Friend is a new and exciting donut shop in North East Los Angeles that specializes in gourmet, made to order donuts. With a mostly vegan menu, gluten free options, and endless possibilities, there is something for everyone at Donut Friend.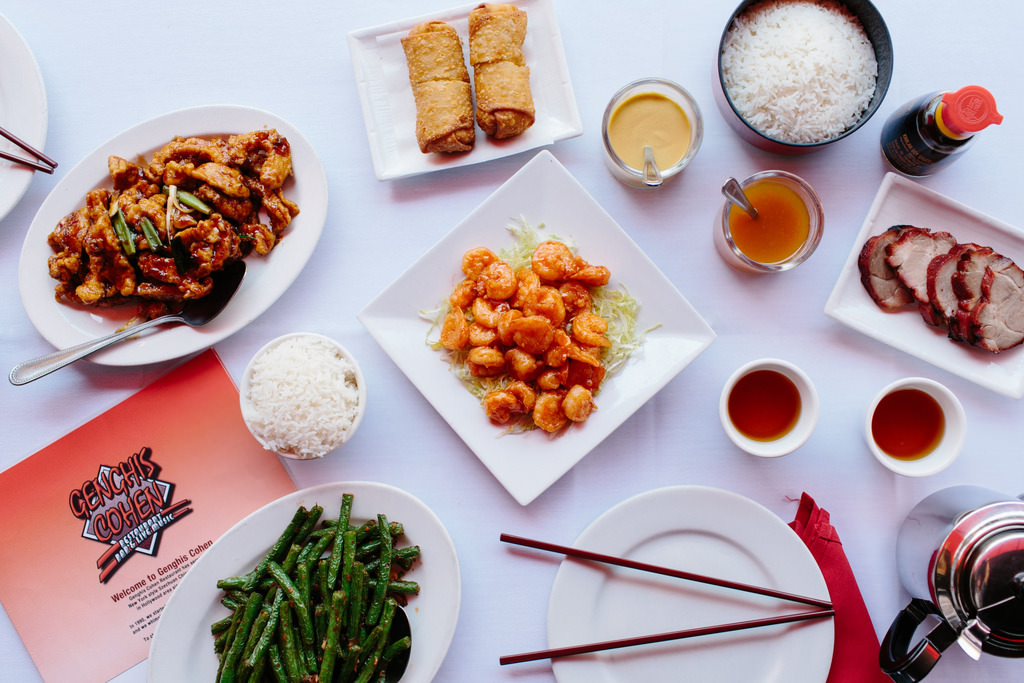 GENGHIS COHEN
New York-style Sichuan Chinese grub & playful cocktails plus live music in an intimate space.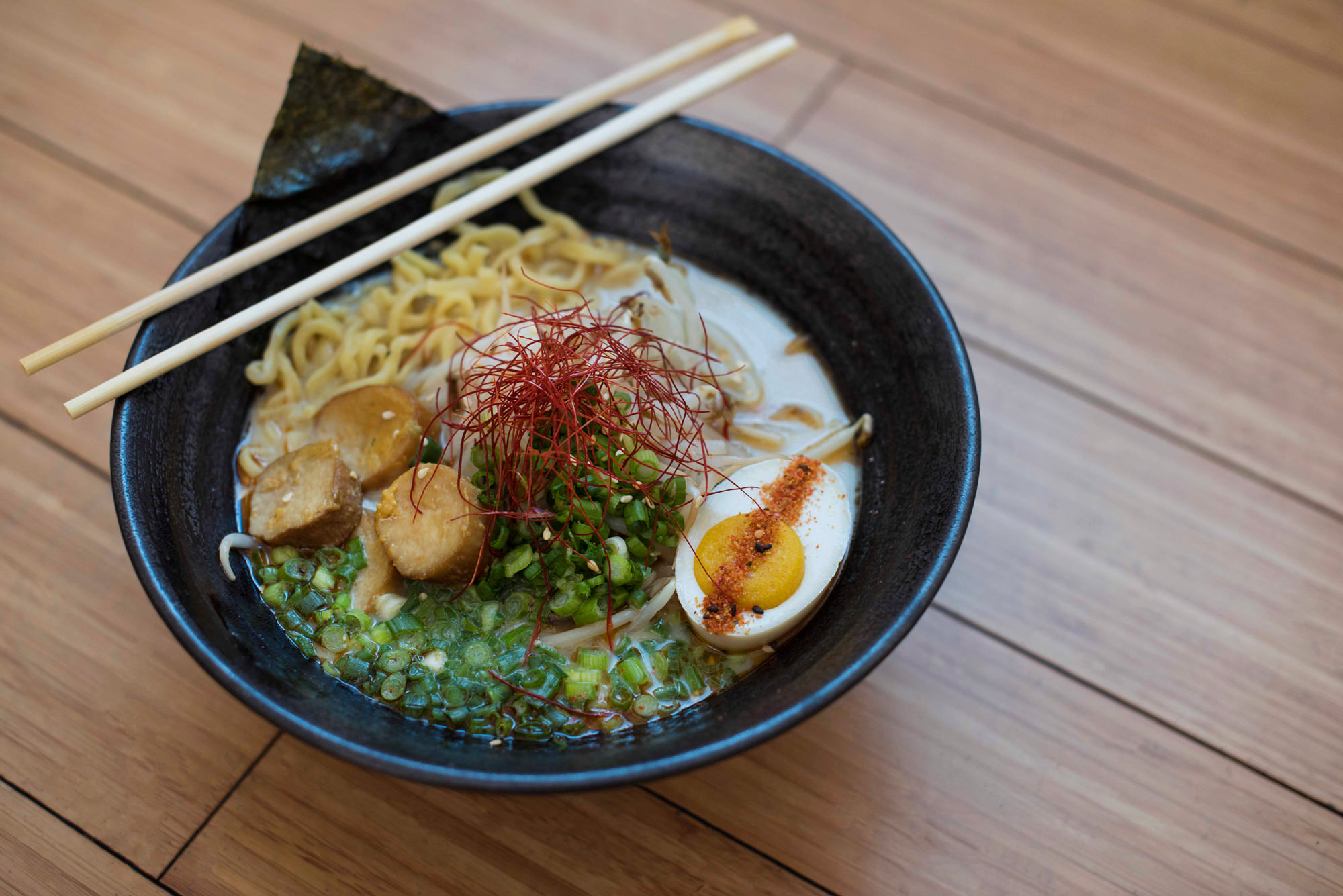 RAMEN HOOD
Ilan Hall's Vegan Ramen shop located in Grand Central Market, that specializes in vegan ramen along with other avenues of eating within the vegan lifestyle.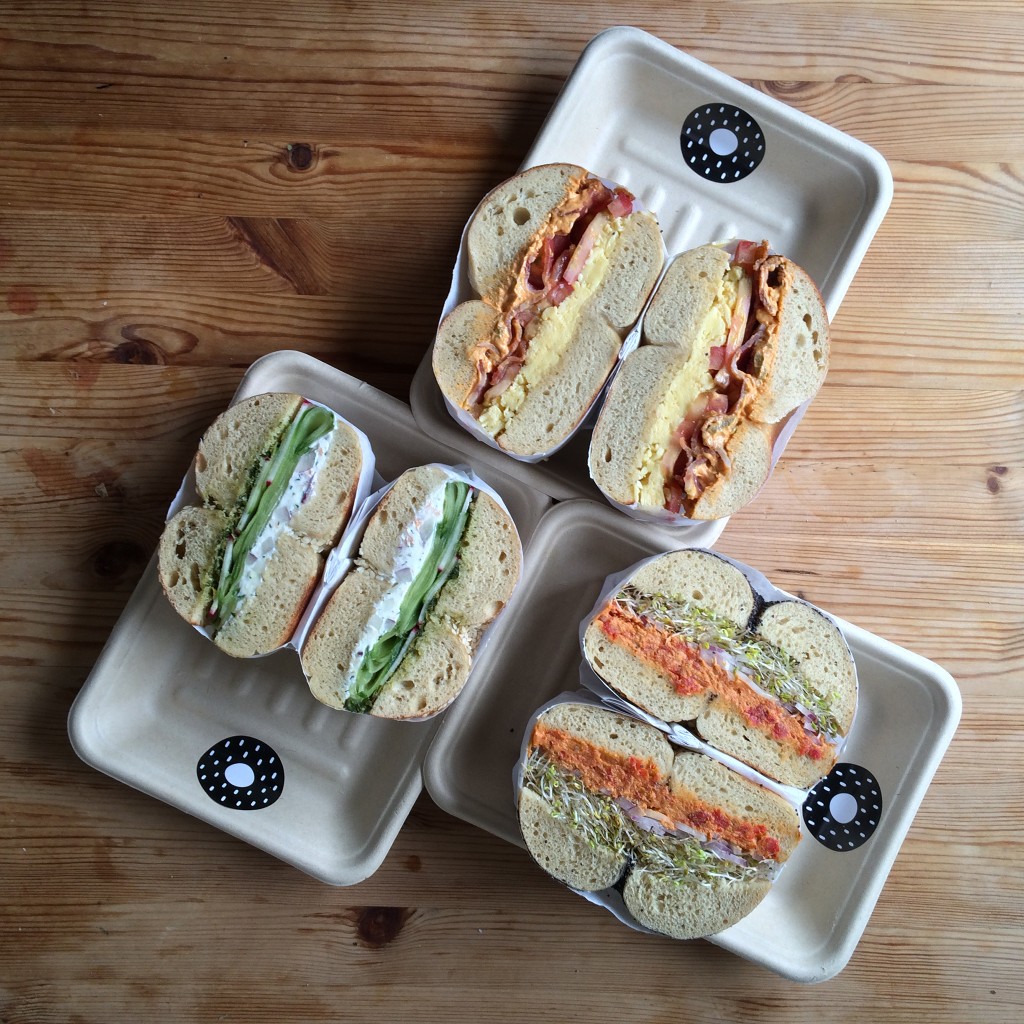 YEASTIE BOYS BAGELS
FYF MENU:
KING KUNTA / 15
Soft scrambled egg, peppered bacon, cheddar + jalapeño schmear, sliced tomato on a hand-rolled plain bagel.
DRUNK GIRLS / 14
Fried egg, peppered bacon, tillamook sharp cheddar on a hand-rolled everything bagel.
LOX DELUXX / 15
Smoked Salmon, plain schmear, sliced tomato, red onion, capers on a hand-rolled sesame bagel.
THE VINCE STAPLES / 15
Smoked turkey, swiss, tomato, honey chipotle schmear, avocado, kettle chips, onion jam on a hand-rolled poppy bagel.
BAGEL N' SCHMEAR / 6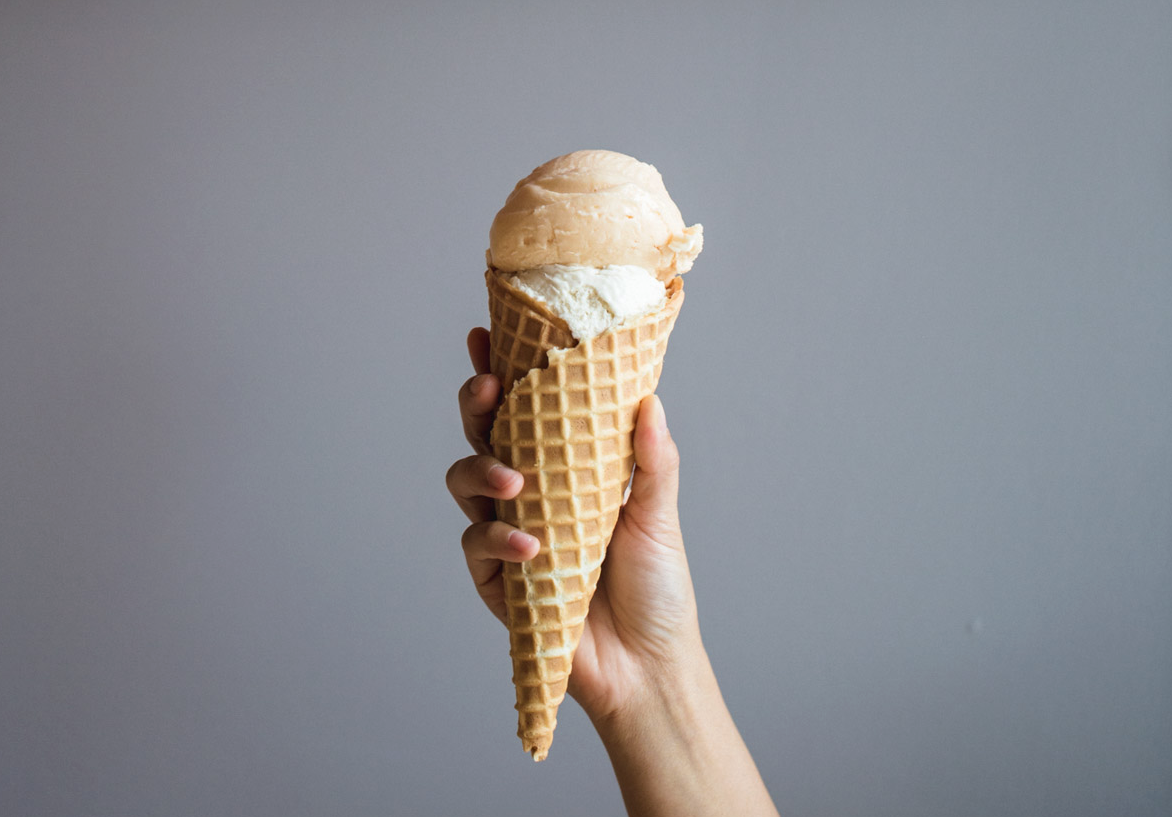 SALT & STRAW
FYF MENU:
• SEA SALT WITH CARAMEL RIBBONS
• CHOCOLATE GOOEY BROWNIE
• HONEY LAVENDER
• PETUNIA'S COCONUT MINT CHIP WHOOPIE PIE

Comments
comments
---