Fool's Gold Day Off just wrapped up their 3-way tour which started in New York, continued in South Florida, and finished off in Los Angeles. This past Sunday was the perfect summer sendoff for everyone in attendance. Anyone at the festival would agree the whole evening was lit, both on and off the stage. And while the Sun was out and flexing' hard, its safe to say Fool's Gold did the same.
F*CK THAT'S DELICIOUS
Upon arrival it was only right we hit the food trucks to grab some grub. We stopped at Slanging Corea, a Korean fusion food truck which has been voted top 5 best food trucks in LA. While we were waiting for our food, we caught Nicky Diamond flexin' his salad from the truck which looked pretty fire if you ask me. The salad was made up of romaine lettuce, beans, cheese, cilantro, house sauce, and meat. We passed up on the salad though, and fueled up on a beef rice bowl. The plate was simple, but filling — rice, meat, slaw, and kimchi. It was a perfectly portioned meal for the price point, and fast paced festival scene. We'll be visiting again soon.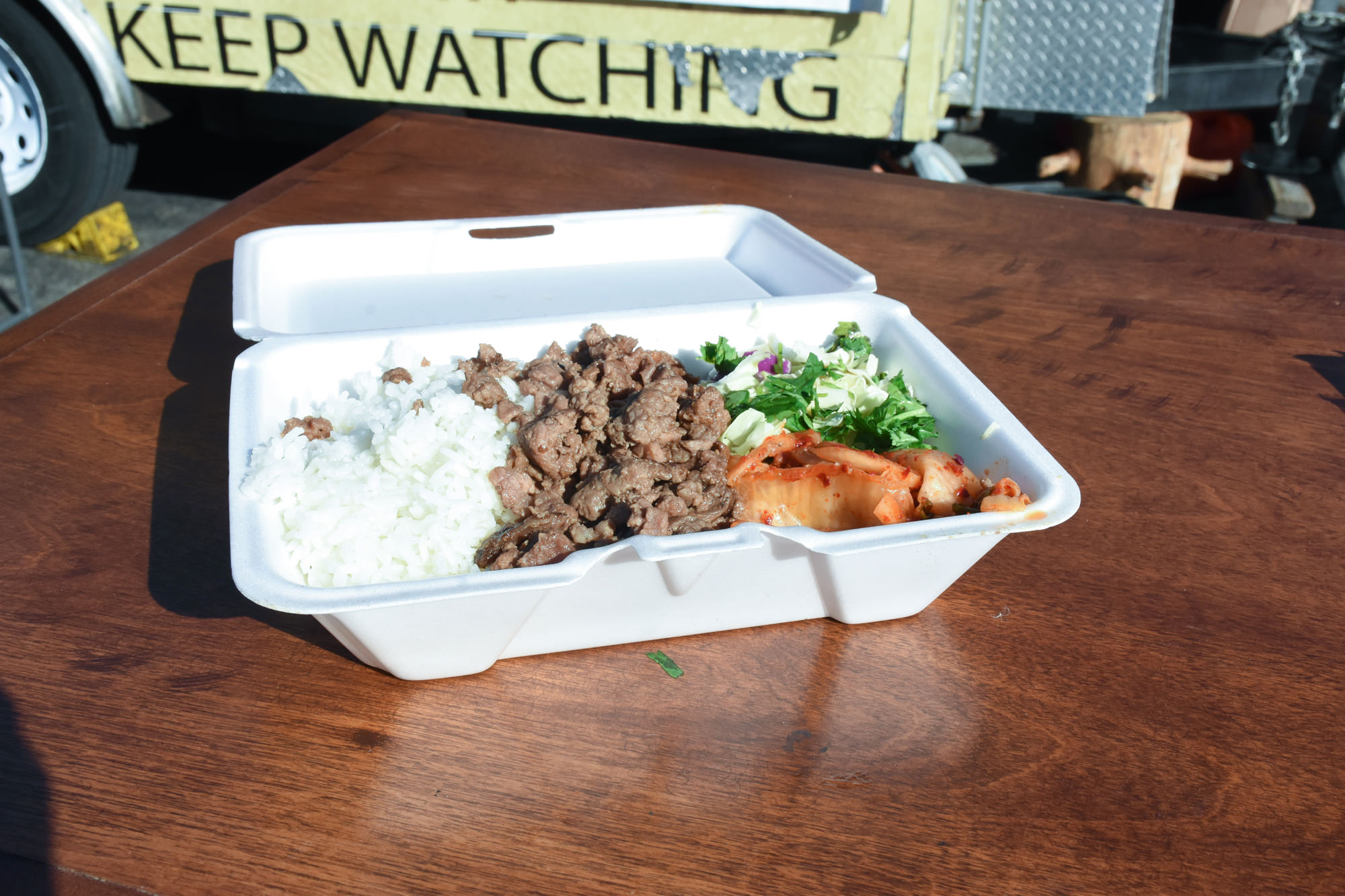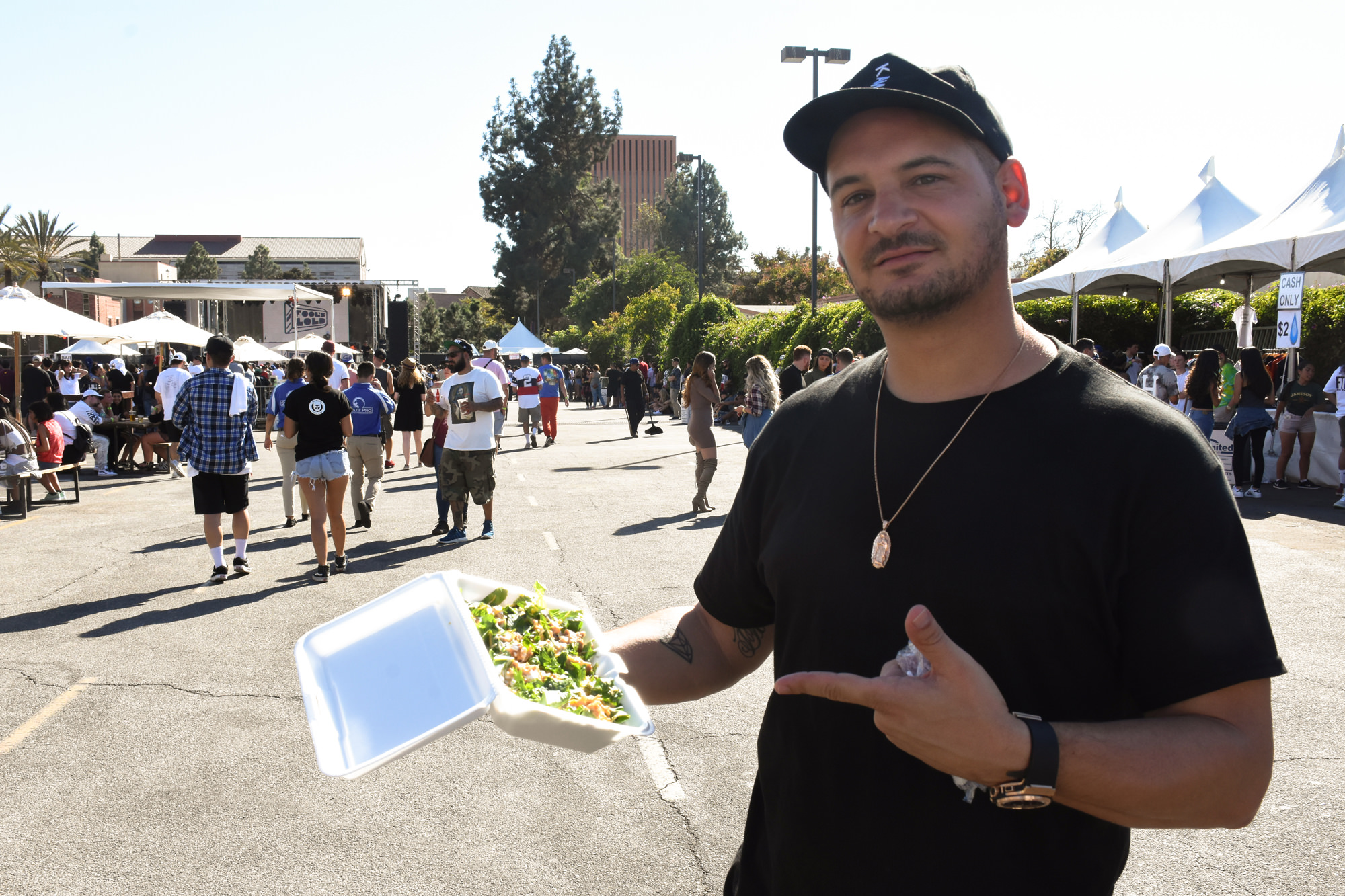 As soon as we finished some grub, we hit the bar really quick. It's only right to set the vibes with a cup of Hennessy, and tunes from some Fool's Gold artists: Nick Catchdubs, Madeaux, and Kittens. The Fool's Gold party continued on when F*ck That's Delicious star Mayhem Lauren took the stage to give the crowd a preview of the hip-hop heavy flow the festival would then carry throughout the night.
That then set the stage for Madeintoyo who got on to deliver his hit single "Uber Everywhere". He would then be joined by the A$AP Mob who helped elevate and already energetic set, but it wouldn't last long as the A$AP Mob left the stage only to leave the crowd teased. Madeintoyo continued his highly energized set knowing he would then throw it over to A-Trak and friends.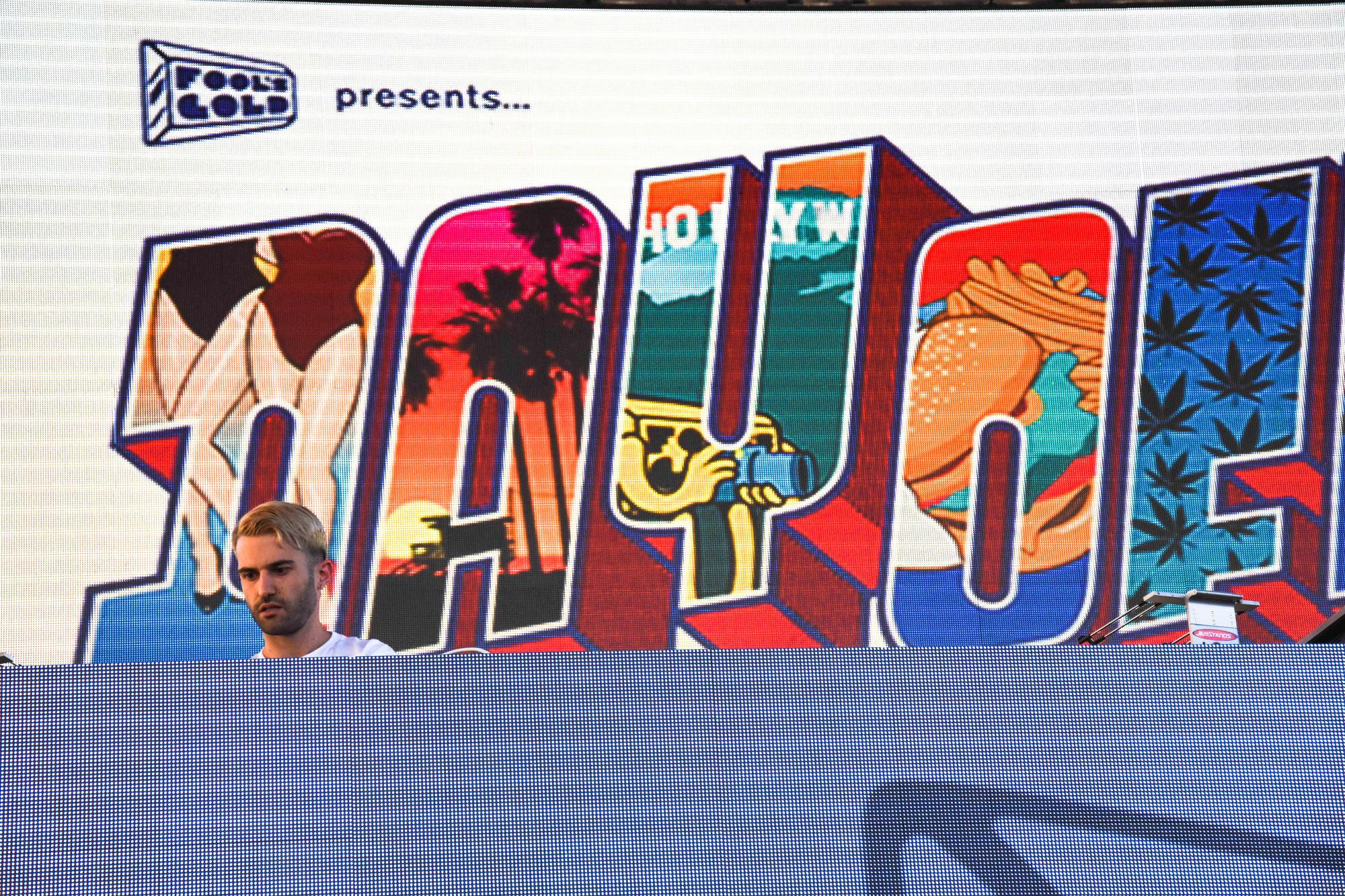 A-TRAK & FRIENDS
A-Trak & friends was everything we hoped it would be, and it sucks to be you if you missed it. Just a couple minutes into his set A-Trak would then give the crowd what they had been teased with beforehand, another A$AP Mob appearance. This time it was with a special performance from A$AP Rocky himself. A quick tribute to A$AP Yams with "Lamborghini High" followed by "Peso" summed up the A$AP showcase, but it was enough to reenergize the crowd after standing in the heat.
Following A$AP Rocky's appearance, A-Trak then proceeded to introduce his 'day 1' homies who were performing together for the first time since getting back together — The Cool Kids aka Sir Michael Rocks & Chuck Inglish. The Hip-Hop duo delivered a set of classic joints that would make anyone appreciate their old school rap style. It was a great sight to see the duo back together, especially with an industry that has shifted in rap delivery. Their last project was released back in 2011, but we'll be waiting on some new material in the future.
KING PUSH
Pusha T has a long standing presence in hip-hop, and music overall. With hits that date back to 2002 when the duo 'Clipse' aka Pusha T & Malice released their album 'Lord Willin.' Now — Pusha is the head honcho over at G.O.O.D Music and is still dishing out hits including a his latest project 'King Push - Darkest Before the Dawn: The Prelude' which was released in 2015.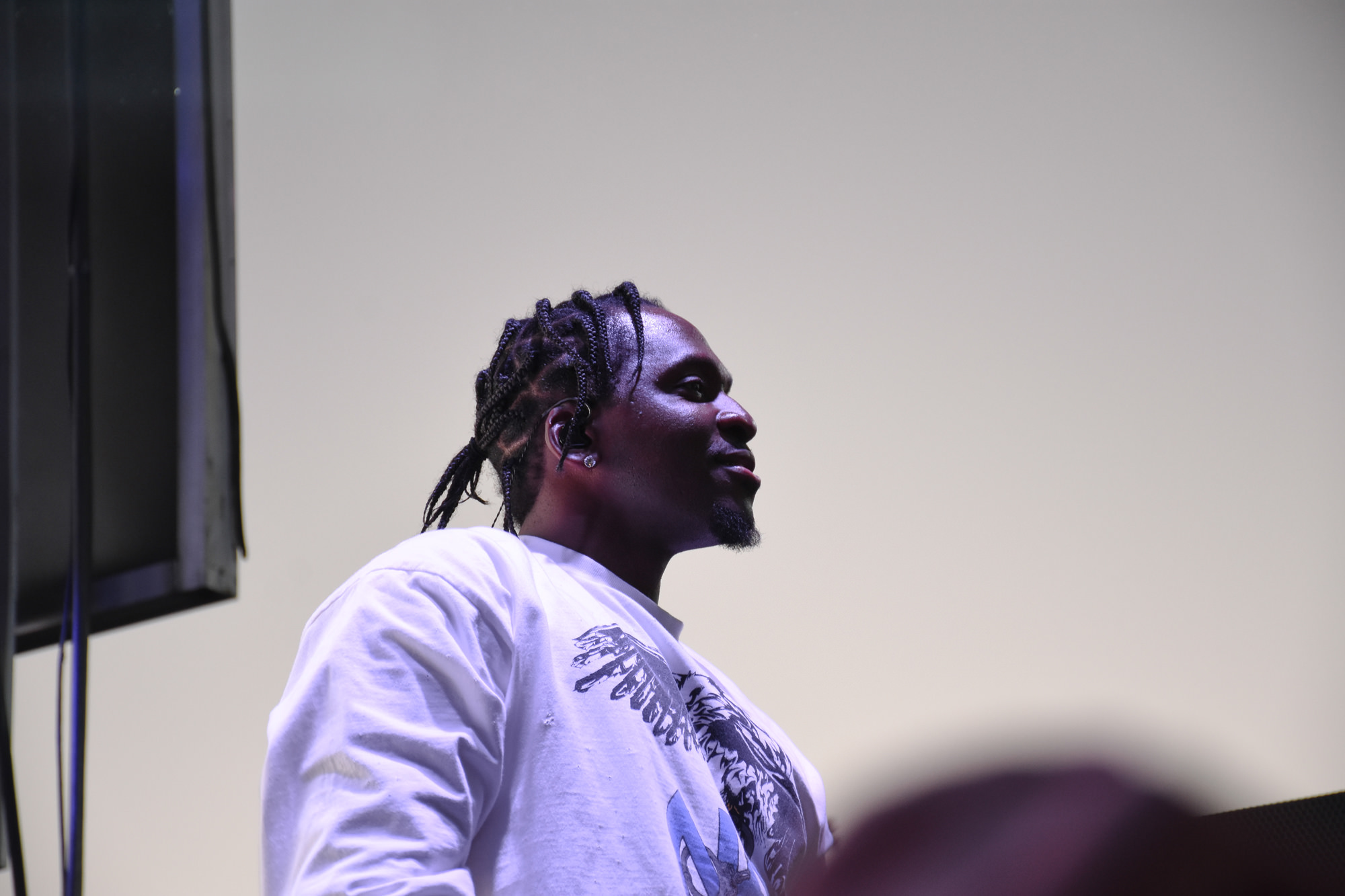 El Presidente then took stage in front of an already ecstatic crowd performing some old, some new. Hits like 'Numbers on the Board', verses from Mercy & Runaway, and even threw it back one time to perform his 2002 hit 'Grindin'. It was a real treat all in all, even if there were a lot of young guns in the crowd, but who can deny King Push's talent.
If there was anyone fans were there to see, it was probably for the Mac man himself — Mac Miller aka Larry Fisherman. With his album having been delivered just 10 days prior, the majority of his set came from the highly rated album 'The Devine Feminine'. The crowd indeed came alive as he closed the festival, with fans cheering louder than they did all night. Overall, the festival was one for the books — at least in its musical aspect. There was something for everyone, and an overall enjoyable lineup. Don't sleep on next years festival which takes place around the same time. As A-Trak himself said at the festival, this is the 6th year in existence. Now you know.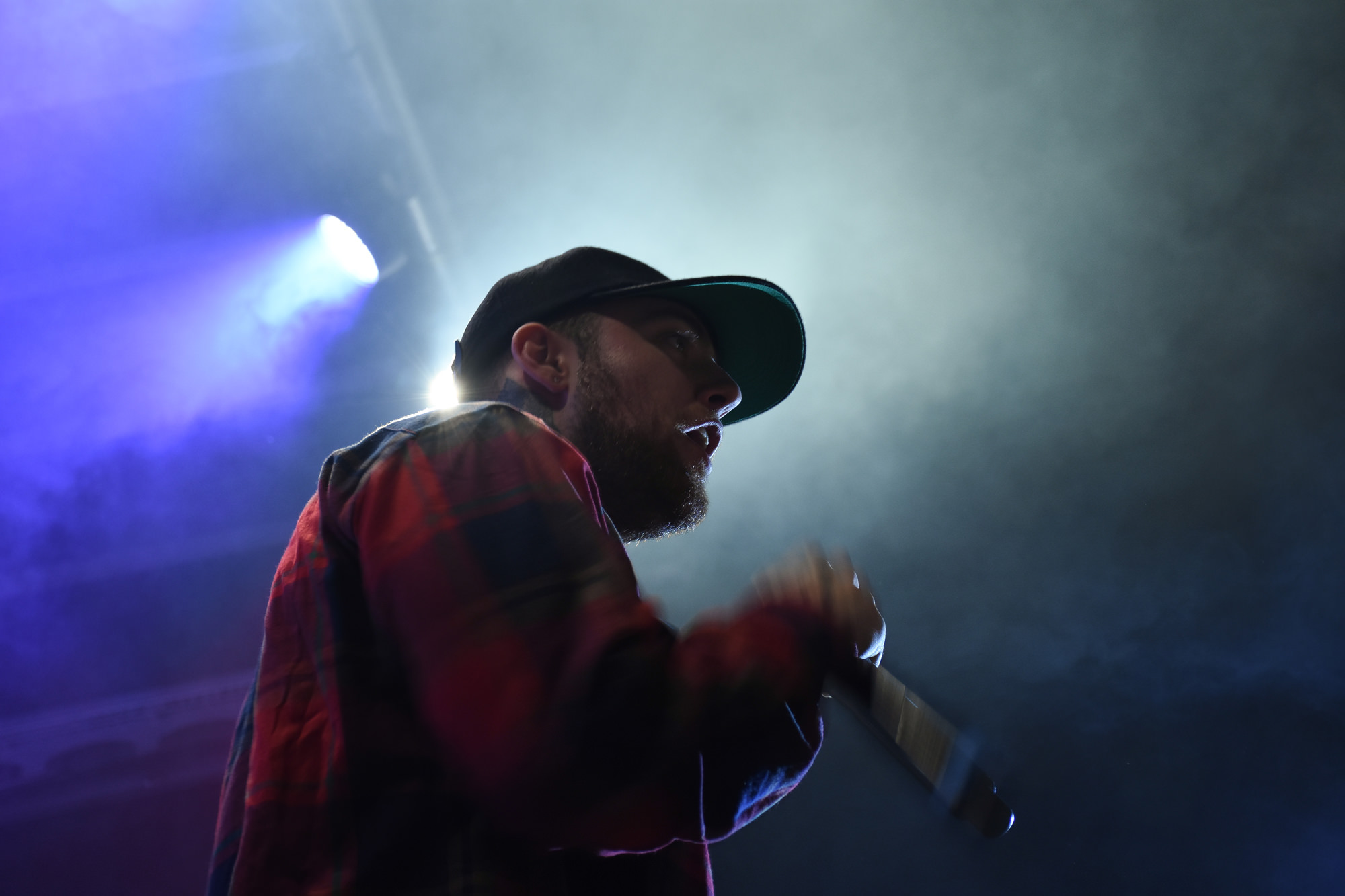 Comments
comments
---