PHOTOGRAPHY BY JUSTIN QUEBRAL / AZUSA TAKANO
Last year, Smorgasburg hit Los Angeles, and naturally everyone lost their shit. It was an addition to an already culinary set scene that we have the luxury of enjoying on a daily basis. And while Smorgasburg closed for a few weeks during the holiday's we were all anticipating their re-opening. Now set to re-open on Sunday, January 15, 2017 we wanna give you a taste of what you might have missed last year at Smorgasburg. So regardless if you have or have not been, we have some places to start you off on the right foot. Our friend Polydeux recently hosted a Smorgasburg LA Food Tour with some of her friends: @atlasandmason, @johnthebaptistla, @franciskenneth, @rule_of_thumbs.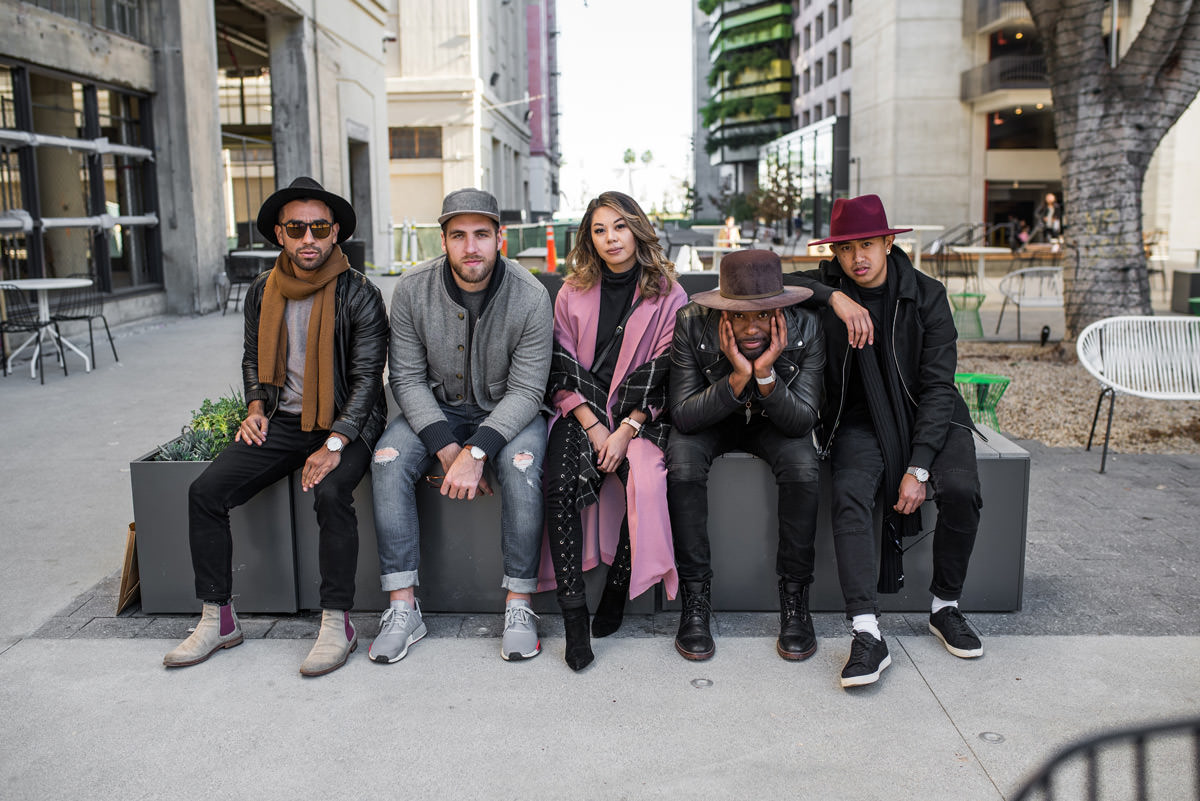 And while there are literally hundreds of options at Smorgasburg and some new vendors being added, here are a few worthy vendors Polydeux took on during her food tour. In her own words:
AMAZEBOWLS
Our first stop was absolutely Amazebowls at Amazebowls. From presentation to taste, these guys know exactly what they're doing. Known for their artfully decorated acai bowls in their coconut shells, Amazebowls is a tropical garden in every bite featuring their edible flower arrangements and dried fruit crisps. Texture is everything here.
I know that this post might seem super 'commercial' of me but honestly, this is the best acai bowl I've had — ever.
LOBSTERDAMUS
Our next stop was the famed Lobsterdamus. I also chose this vendor because I thought @rule_of_thumbs was vegetarian, like he said months ago, only to find out he wasn't anymore.
Buttered just the way I like it and thoughtfully prepared – cracked ahead of time in all the right places to ensure you get as much meat with the least amount of work. Lobsterdamus has my heart. Every stretch of seafood was delectably juicy, fresh and grilled to perfection. If you don't make Lobsterdamus one of your stops during your visit, you are seriously missing out.
Not to mention, I'm a sucker for family owned businesses and supporting other Filipinos in the industry — gotta represent.
SHRIMP DADDY
What was supposed to be foodporn to grace the gram, ended up being a literal food baby in every respect. Shrimp Daddy was a bento box of exotic flavors in a pineapple. Every ingredient complimented each other in a whirlpool that took your tastebuds on a ride. From their salty rice to their spicy yet sour pineapple, strong cajun-seasoned shrimp, and macaroni salad for balance, Shrimp Daddy has covered the entire spectrum in one dish.
To this day, I'm still trying to figure out how they did it.
YELLOW BUSINESS
We were completely spoiled by Yellow Business, which was my egg waffle fantasy coming to life. Filled with mochi or marshmallows, each cone was a sweet surprise. We literally demolished each dish. Yellow Business is the definition of street food with their fluffy waffle cones, exotic ice cream flavors, such as melon, and sweets from our childhood as toppings. These desserts are for the adventurous and for those who are a bit nostalgic too.
In any case, you will never be disappointed with anything in their menu selection.
GOA TACOS
I've never seen a line as long as the one for Goa Taco. Their paratha tacos consist of a colorful, earthy arrangement on a toasted flatbread bed that packs a punch in every bite. Its crunchy textures offer a savory juxtaposition to its juicy pieces of meat and the refreshing tang from the pickled radish.
Meeting the owner, I could already tell that this stop was full of culture. Even its scent reminded you of different destinations from around the world. With just one bite, your tastebuds will be in a new country without you having to lift a foot.
Comments
comments
---