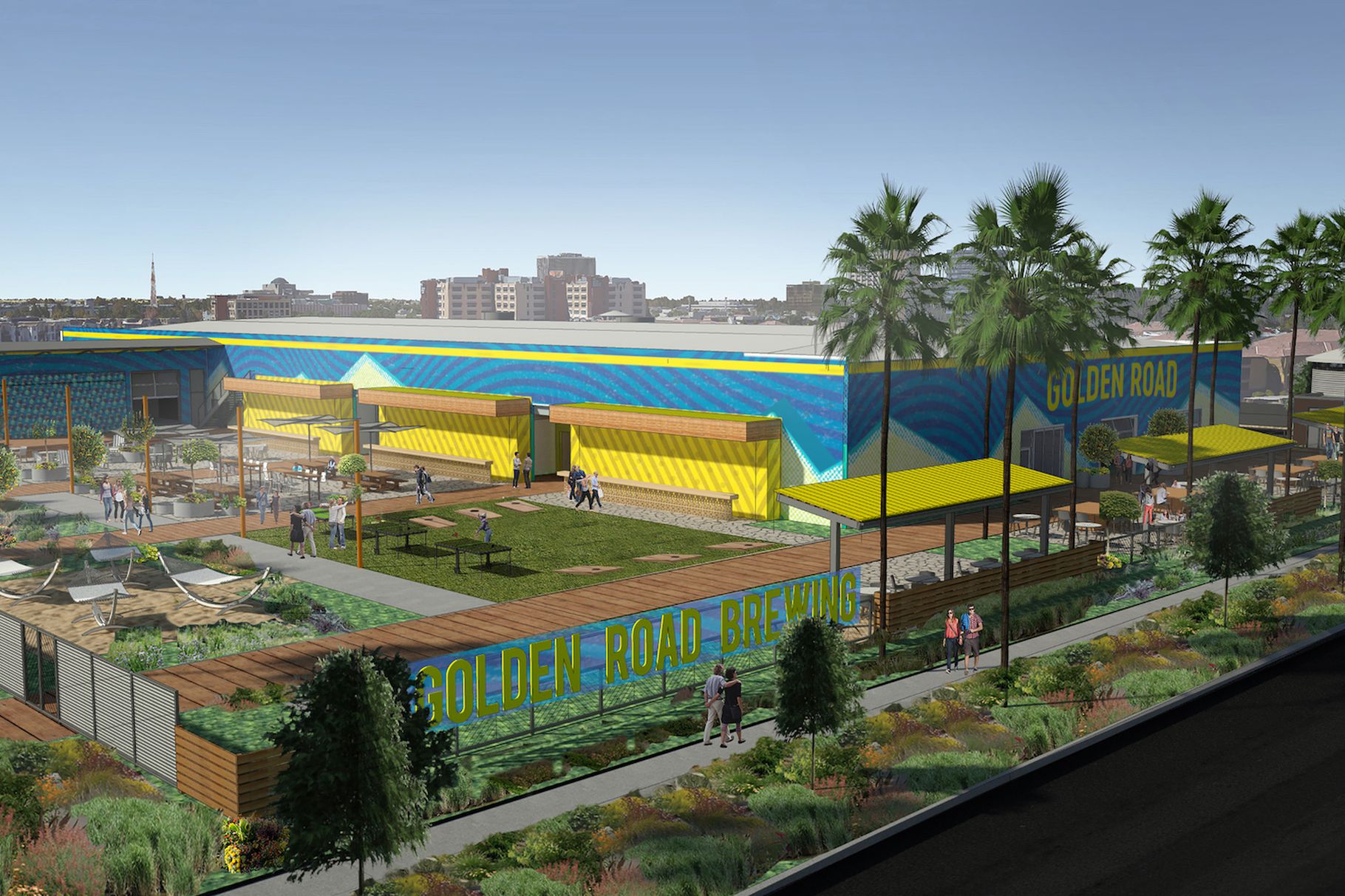 Back in February of 2016 Golden Road opened their tasting room in Anaheim. If you've ever been to the location you might've thought to yourself
'is this it?'
. Fast forward to November of 2017 and the then 600-square-foot space has now transformed into Golden Road's crown jewel. An amazing 40,000 square foot transformation that you absolutely have to see. Although if you wanna get the first look, it'll only be during Golden Road's soft opening hours. The new space
opens this Saturday, November 18th 
— where you can eat and grab a beer. The indoor facility will house 40 rotating taps, and host a full-service restaurant. Another 80 taps will be added at its outdoor bars once the space is fully built sometime next Spring. The production facility is said to be "the brewer's playground" where brewers will have the chance to create new beers. Inside, will also be dedicated to making specialty brews such as cocktail inspired beers aged in bourbon and tequila barrels. Much like the Frambuesa, a Berliner Weisse aged in tequila barrels.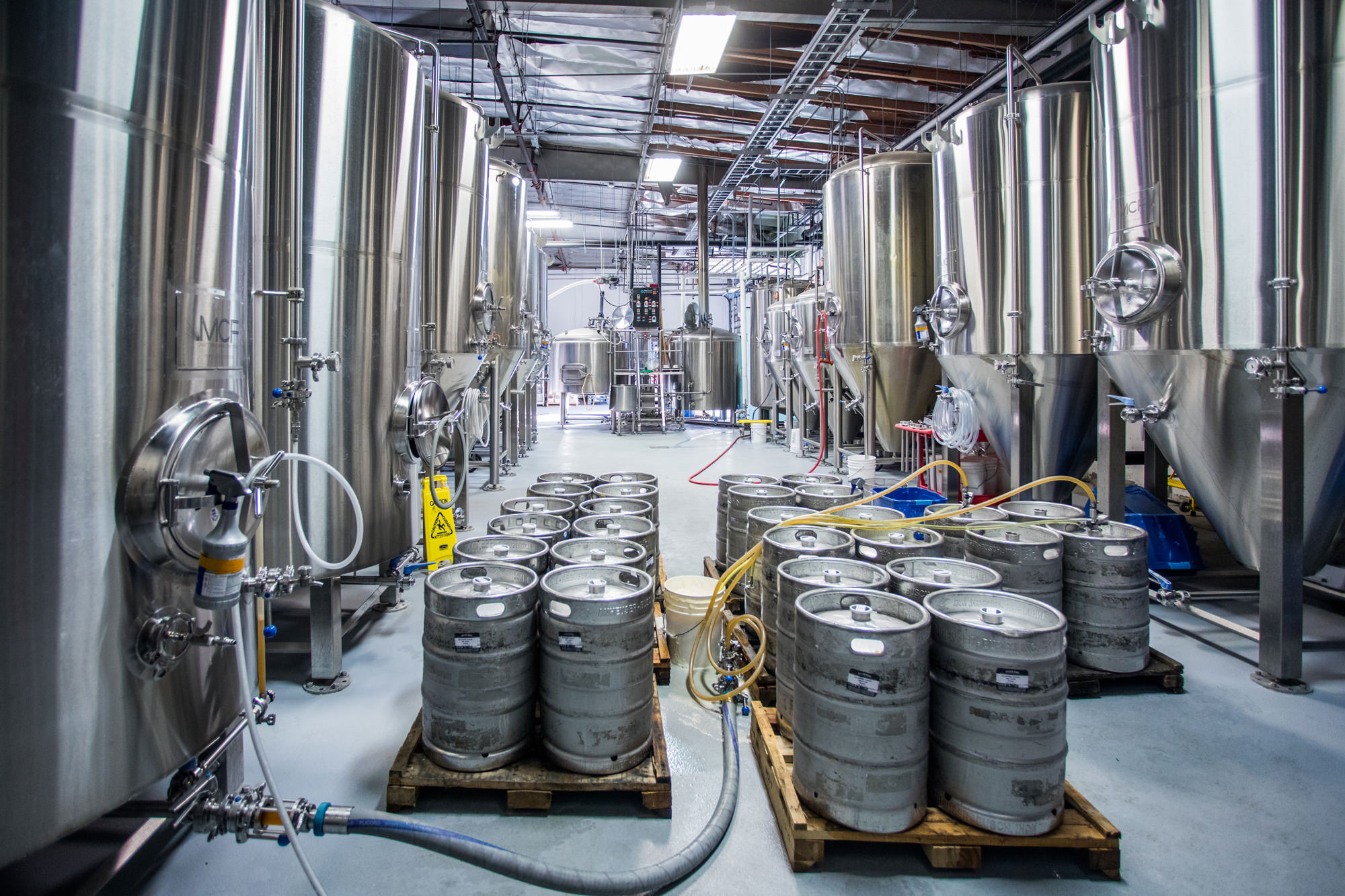 THE SPACE
—
As mentioned, this expansion has been a long time coming for Golden Road. With some minor setbacks and delays, this project is inching closer to completion. Initially, the outdoor space was supposed to be full on production tanks. That's no longer the case here, as we'll be greeted with a huge outdoor space to enjoy. This now empty area will be a beautiful beer garden with a dog park, outdoor games, and lounging areas. Also outside will be two bars, each with 40 taps on rotation. Being able to implement this beer garden was essential for Golden Road, as they wanted a more communal approach. Families, friends, and dogs all very much welcomed and encouraged. Meg Gill wanted the space to be an "all-day" experience for families to enjoy. Grab some food, drink some beer, play some games — all things you can enjoy at this new space.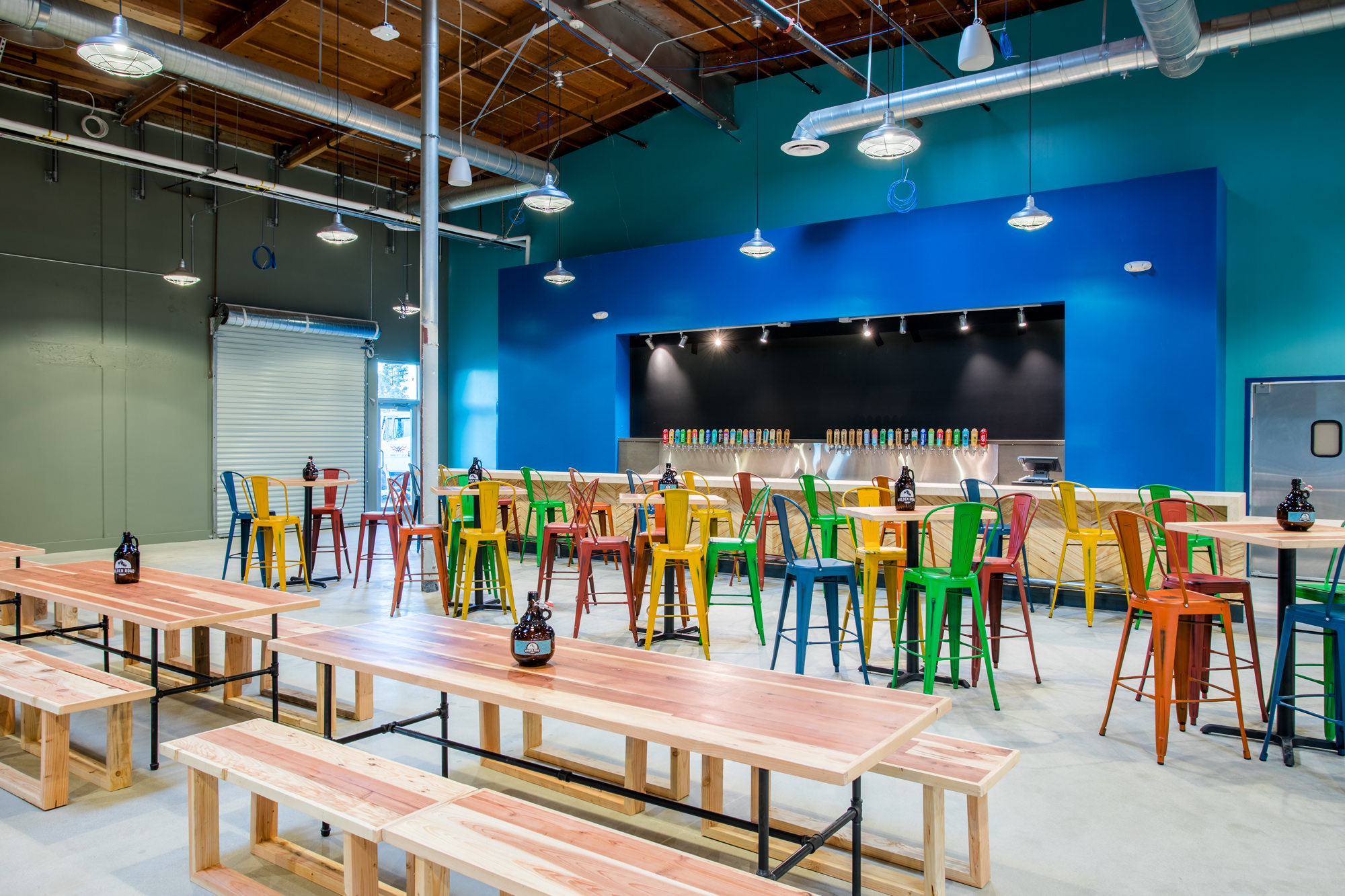 THE MENU
—
Golden Road brought in brew grub master chef Henry Tran to take over kitchen operations. Tran who has worked for well known brewpubs and restaurants like Beachwood BBQ, The Catch, TAPS, and Haven Gastropub. The menu is said to be more refined for the O.C. palate. Some of the more notable items include: Mussels & Clams, Duck Confit Poutine, Al Pastor Fries, The Impossible Burger, Shrimp & Grits, and Pork Belly Sliders just to name a few. You can really look forward to the food as much as the beer at this new location. I got to taste a few samples from the menu, and I can say myself it's mouthwatering.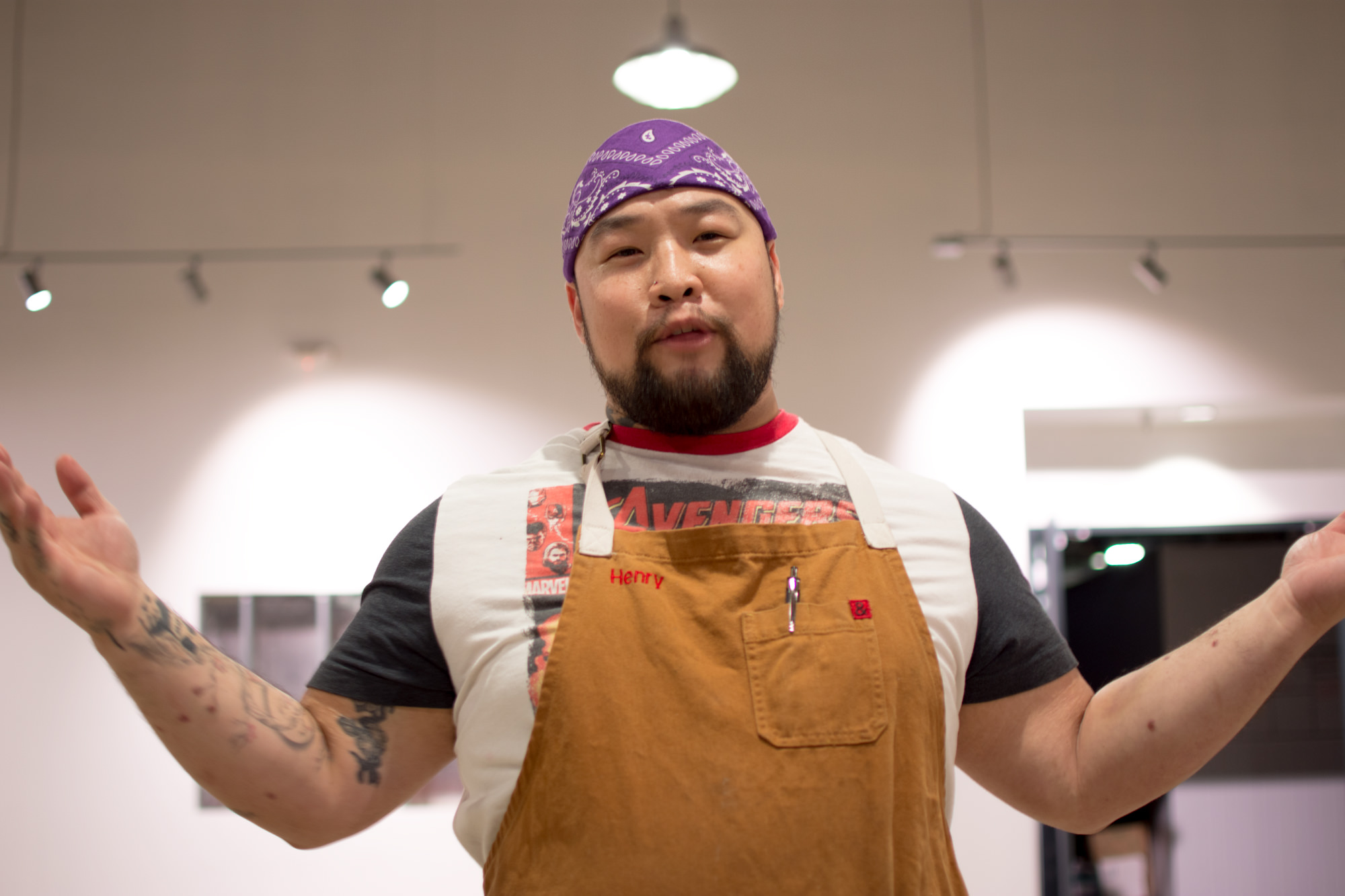 "ALL THE DISHES HAVE A LITTLE PIECE OF MY HEART" - HENRY TRAN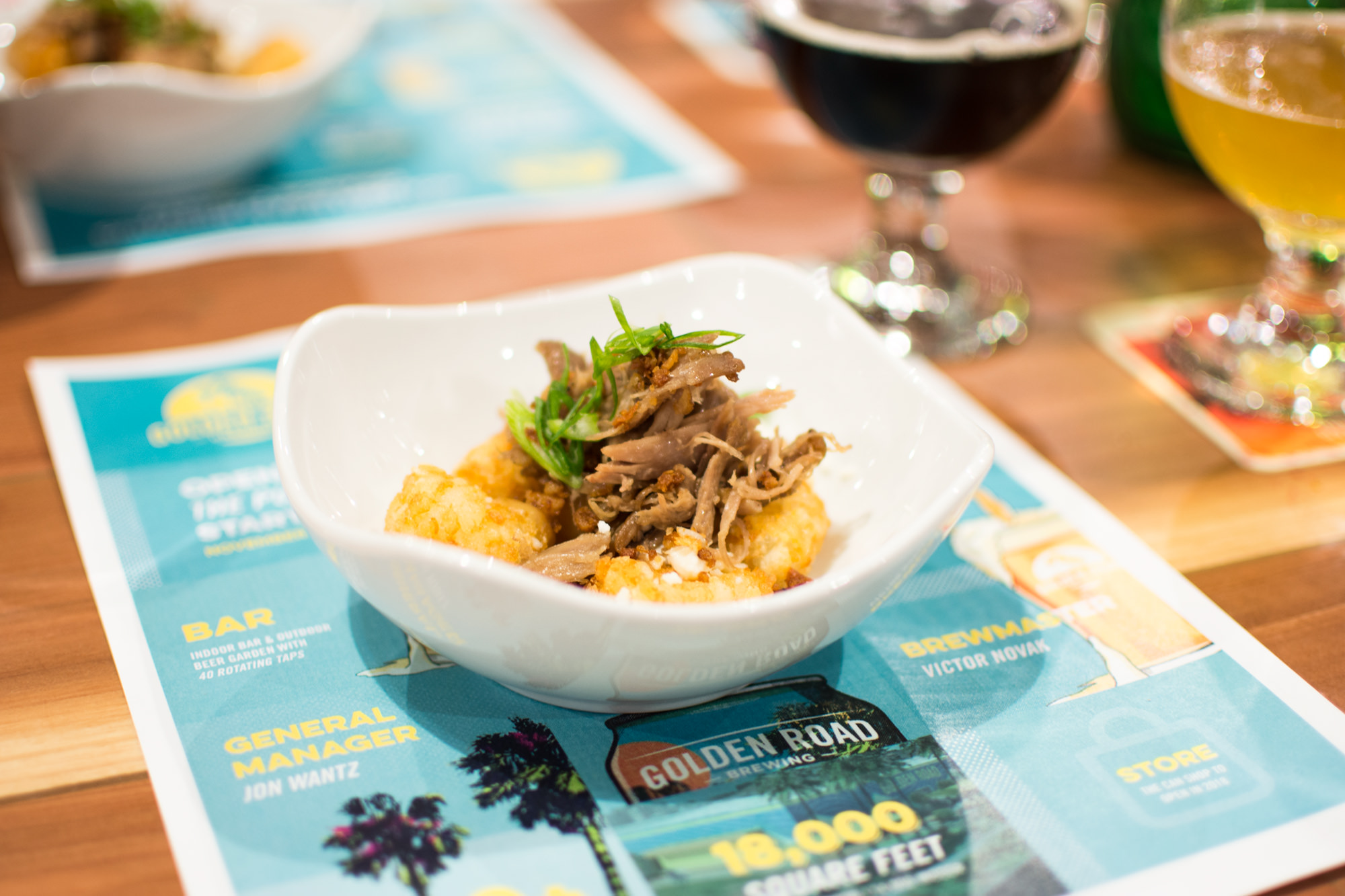 DUCK CONFIT POUTINE
My favorite dish, as well as chef Tran's — is this Duck Confit Poutine. Crispy tater tots topped with shredded duck, duck gravy, mozzarella and green onions. To say this was the perfect gastro grub would be an understatement. Just writing about it makes me drool. Its a simple, straightforward dish, but a memorable one. The tots stay crispy all the way through, and the duck gravy gives it a classic touch. Pair this with your favorite brew and you'll wanna come back every week. Considering these are 'small bites' you might also want to put in an extra order. They're that good.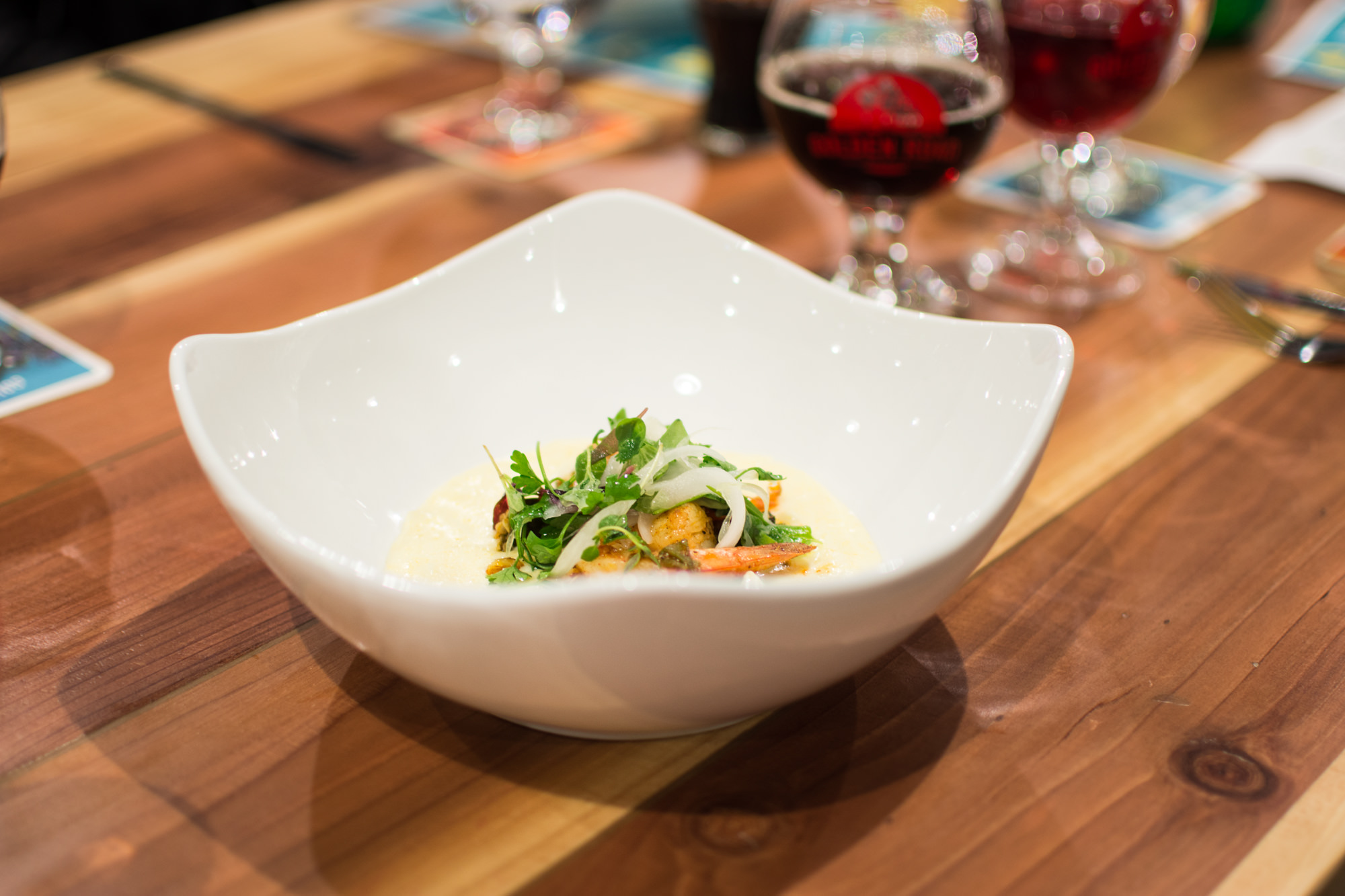 SHRIMP & GRITS
From the entree selections the shrimp & grits were absolutely delicious. Any shrimp lover will enjoy this immensely. Creamy onion polenta, roasted corn, shishito peppers, sambal, and citrus onion salad. A complexity of flavors that compliment each other in every bite. The creaminess of the grits has just the right amount of thickness to it which isn't overwhelming. I completely devoured this dish even after having two prior courses and a few beers under my belt. For this entree theres both vegan and none vegan options much like most of the menu. The vegan portion is made with marinated crispy fried tofu.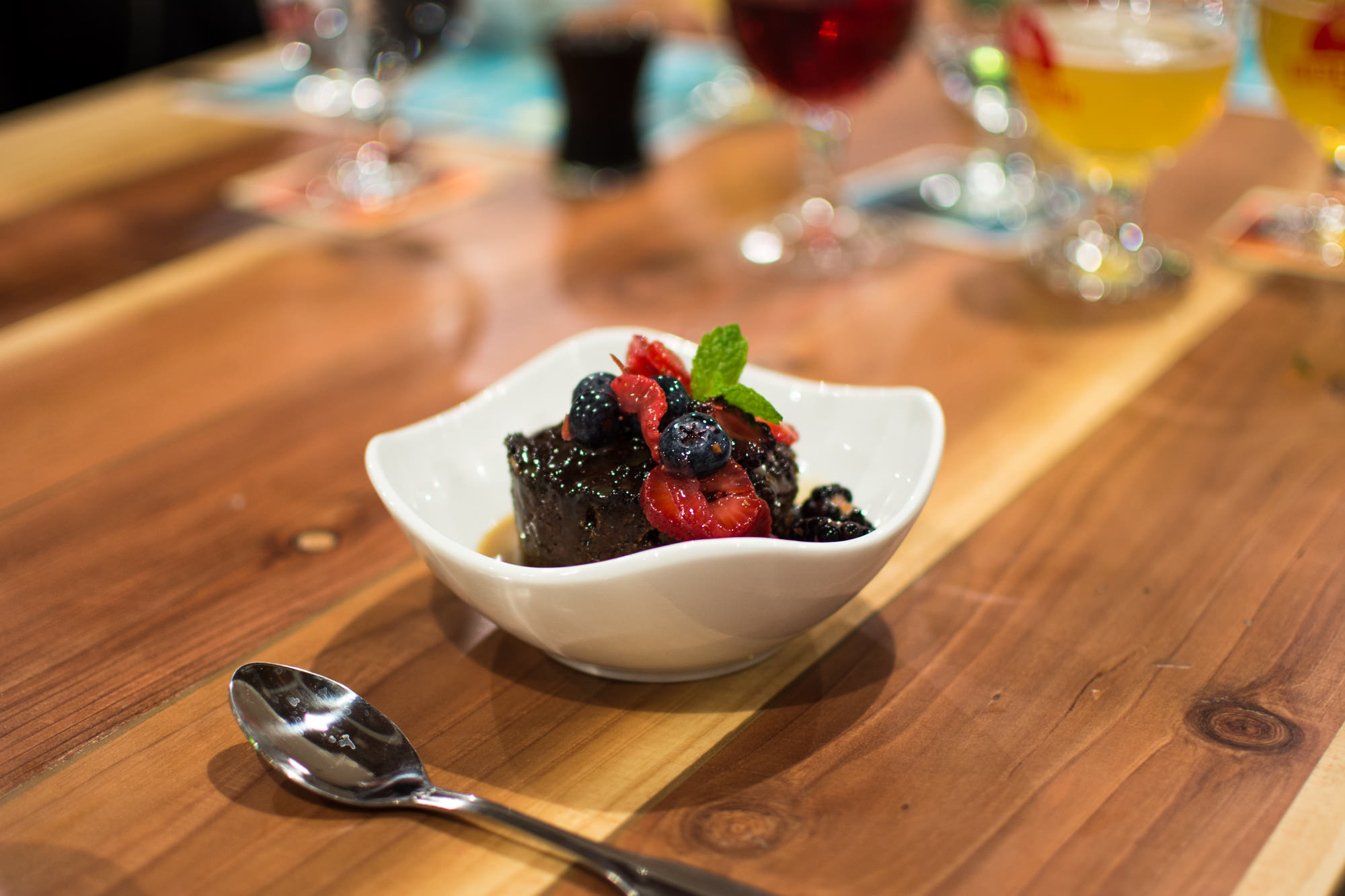 FIG CAKE
If you find yourself with a sweet tooth while at the brewery, you're in luck. The Fig Cake is as chocolatey, gooey, and delectable as can be. Made with salted-caramel whiskey sauce, macerated seasonal berries, vanilla ice-cream and candied pecans. Paired with your favorite Golden Road stout and it's drop dead good. I ate this with their Back Home Gingerbread Stout  and wow. Chef Henry does an amazing job incorporating the food menu with the brews at Golden Road. Something that's made possible because of Brewmaster Victor Novak and his love for food. The menu sticks to its own embodiment, but plays well when paired with beer.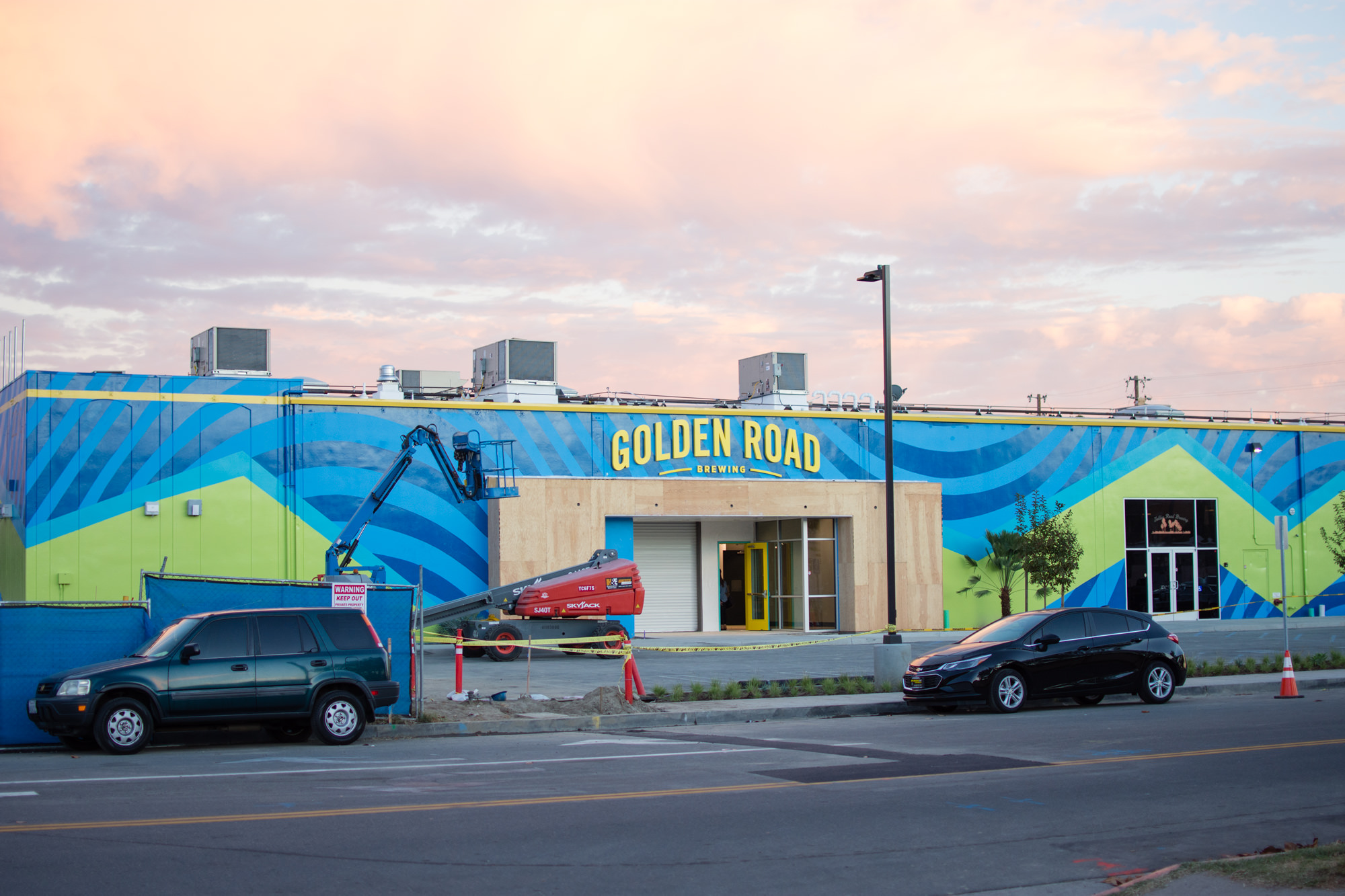 TASTING ROOM (SOFT OPENING)
Saturday, November 18th. 2210 E. Orangewood Ave. Anaheim,
—
Sunday – Wednesday 11AM – 12AM
Thursday – Sunday 11AM – 2AM
Comments
comments
---