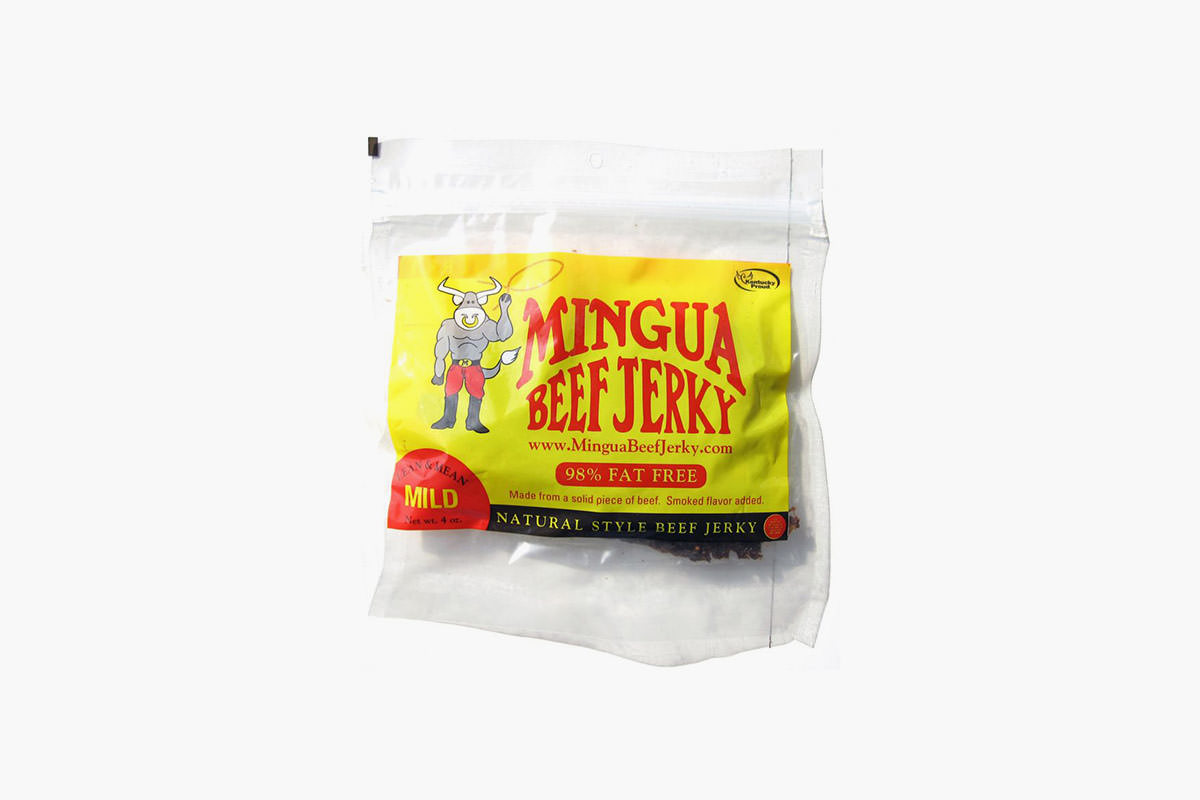 Father's Day is upon us, and if you're reading this…It's not too late. There's still time to get Dad the most Dad gift (almost) ever — good ol' fashioned beef jerky. Think of beef jerky like flowers, on Mother's Day. You grab a pack of beef jerky, a six pack, some beer snacks, and you have yourself the best Father's Day gift dad has never had. Now the trick is not to grab some of that plain old gas station jerky that dad can grab on his way to work or from 7-11.
We're here to help you find some of the better packs of beef jerky your old man has yet to try. We know it's a little last minute, but chances are you're still looking for the perfect gift online. Each of these vendors do offer express shipping, which we do recommend to arrive by Friday. That or you'll be stuck giving dad his gift a day late on Monday.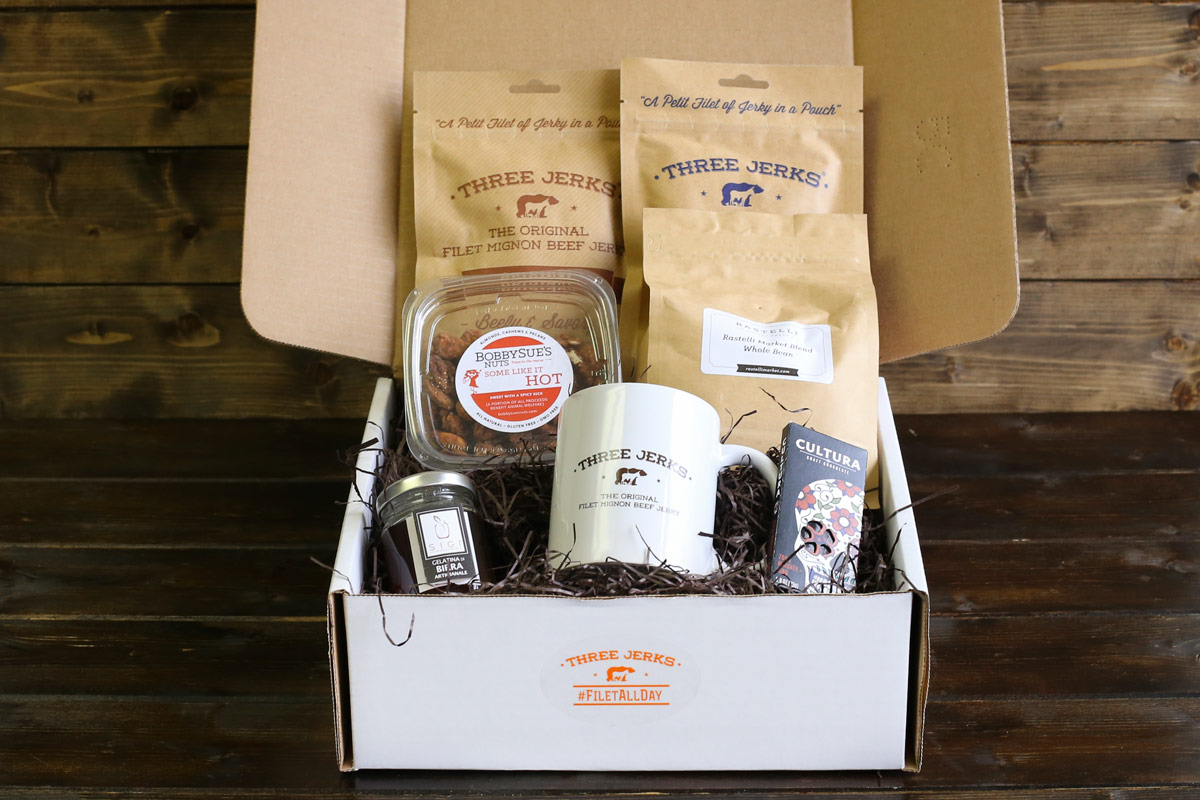 THREE JERKS JERKY
Three Jerks Jerky created a special gift box for Father's Day that will probably make any man, father or not, happy. The gift box is priced at $50 and offers free shipping, and it comes with the works:
• 1 pack original filet mignon jerky
• 1 pack chipotle adobo filet mignon jerky
• Bar of whiskey chocolate by cultura
• Jar of craft beer jam
• Jar of bobby sue's "like it hot" nuts
• Bag of rastelli roasted coffee
• Created especially for dad *#1 jerk custom mug* limited edition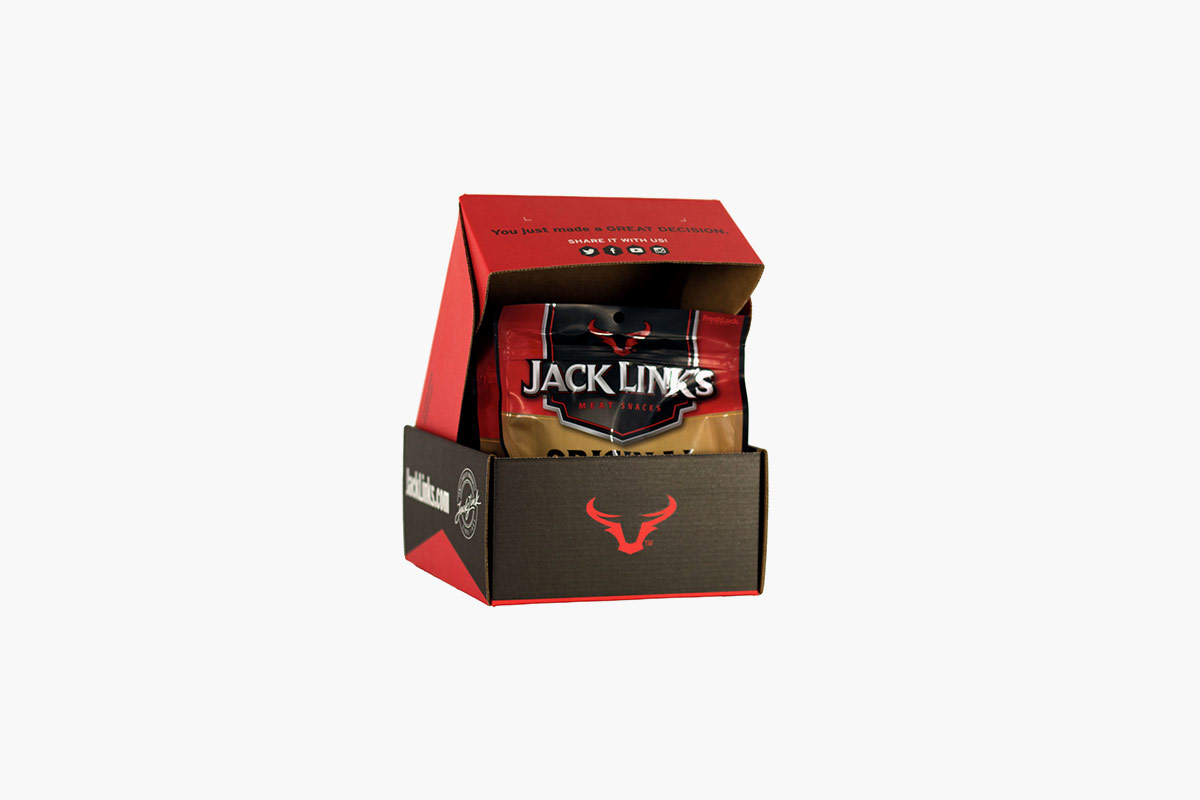 JACK LINKS
Jack Links is arguably the brand of brands when it comes to the jerky world. Yes, this is probably what dad gets at the market or at 7-11 so why not get him what he likes. Jack Links offers a ton of options, everything from flavors to forms and even different proteins. Beef sticks or steak strips, it's all the same thing, right? Ok maybe not, but variety never hurt anybody. Pick up a variety box, and give him something to choose from. It's all in the options.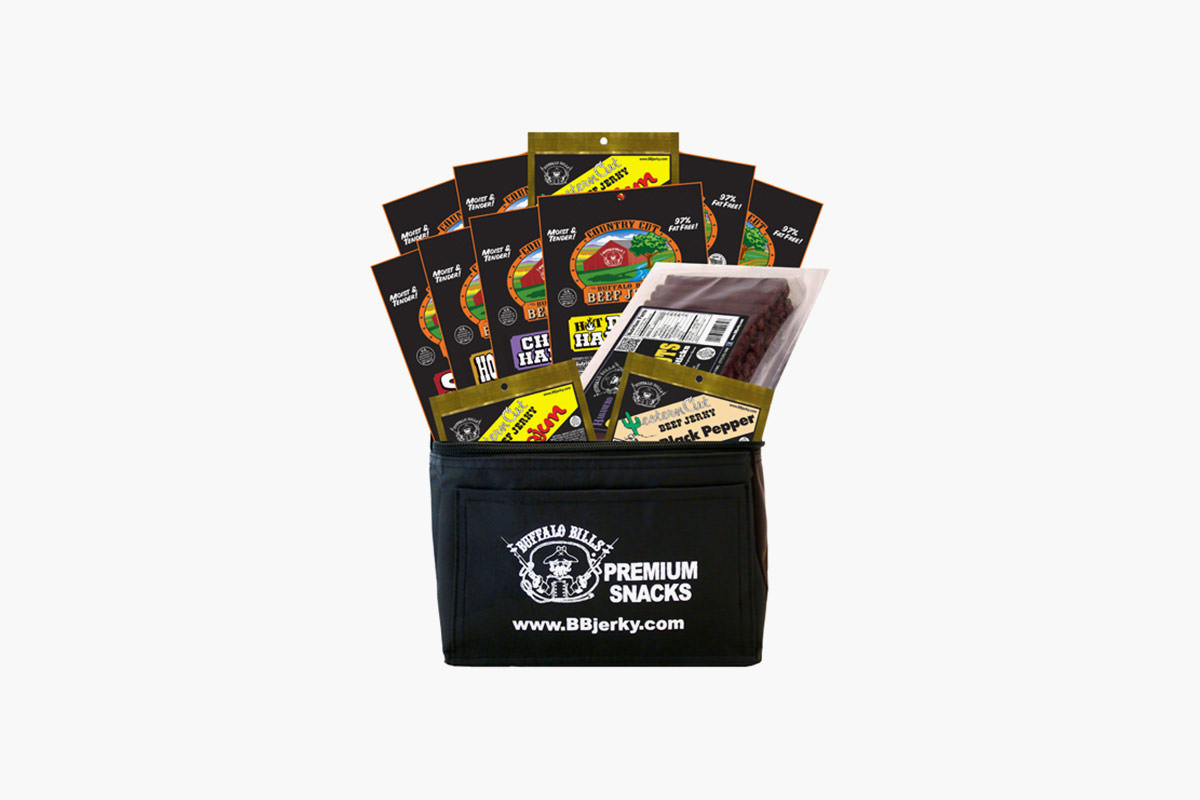 BUFFALO BILLS
Buffalo Bills is that jerky company you probably never heard about, but has been selling quality top notch jerky for years. With well over 60 different types of beef jerky and over types of beef sticks. One of my personal favorite beef jerky products is actually sold by Buffalo Bills, and it's not your traditional jerky. It's actually the jerky chew. If you don't know what that is, you should probably order a few for yourself and some for dad. You can discuss the greatness of jerky chew over and ice cold brew.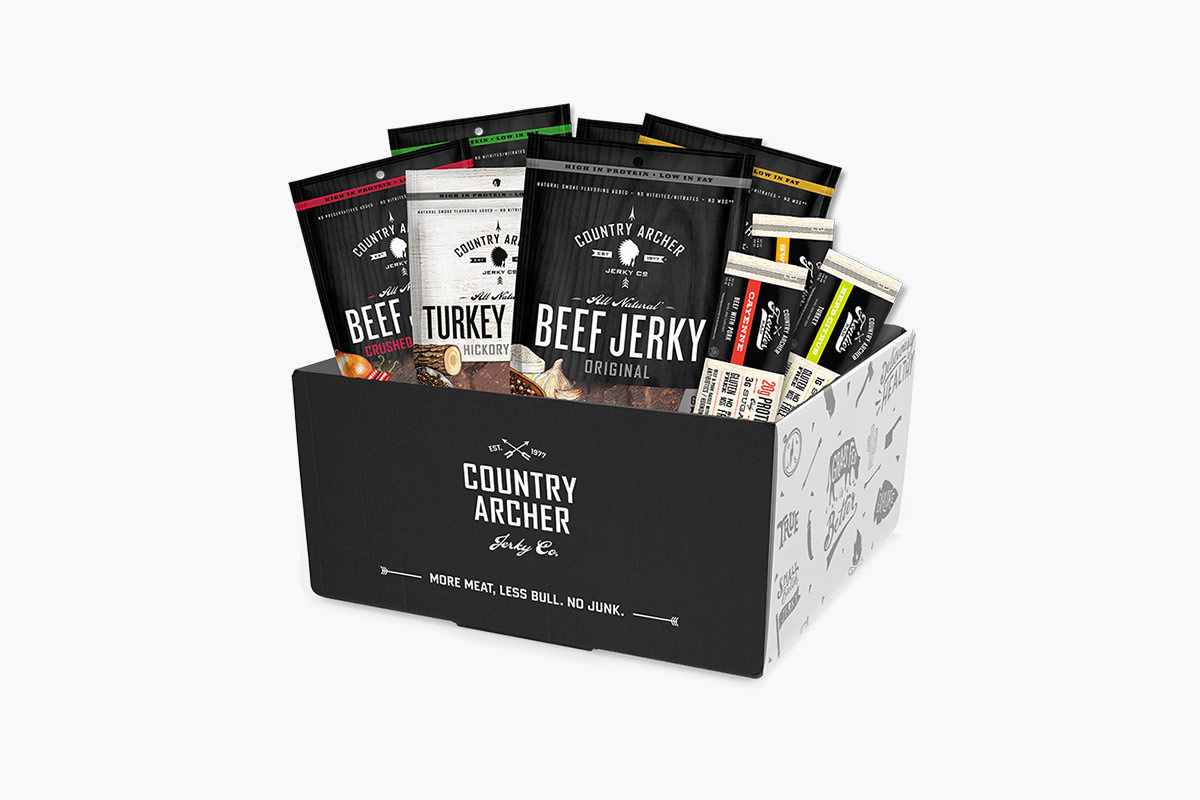 COUNTRY ARCHER
If your father is one of those trendy dudes that likes trying 'new things' and camps more times than none — here's your winner. While packaging generally grabs the attention of the adventurous, it's worth noting the bigger marketing target. Country Archer promises a better beef jerky both inside and out. Stating "What's not in our products is equally important as what is" that's promising. So what can you expect?
• 100% Grass fed beef
• Gluten Free
• No added Preservatives
• No hormones or antibiotics
• No MSG
• No Nitrites/Nirates
• Made in America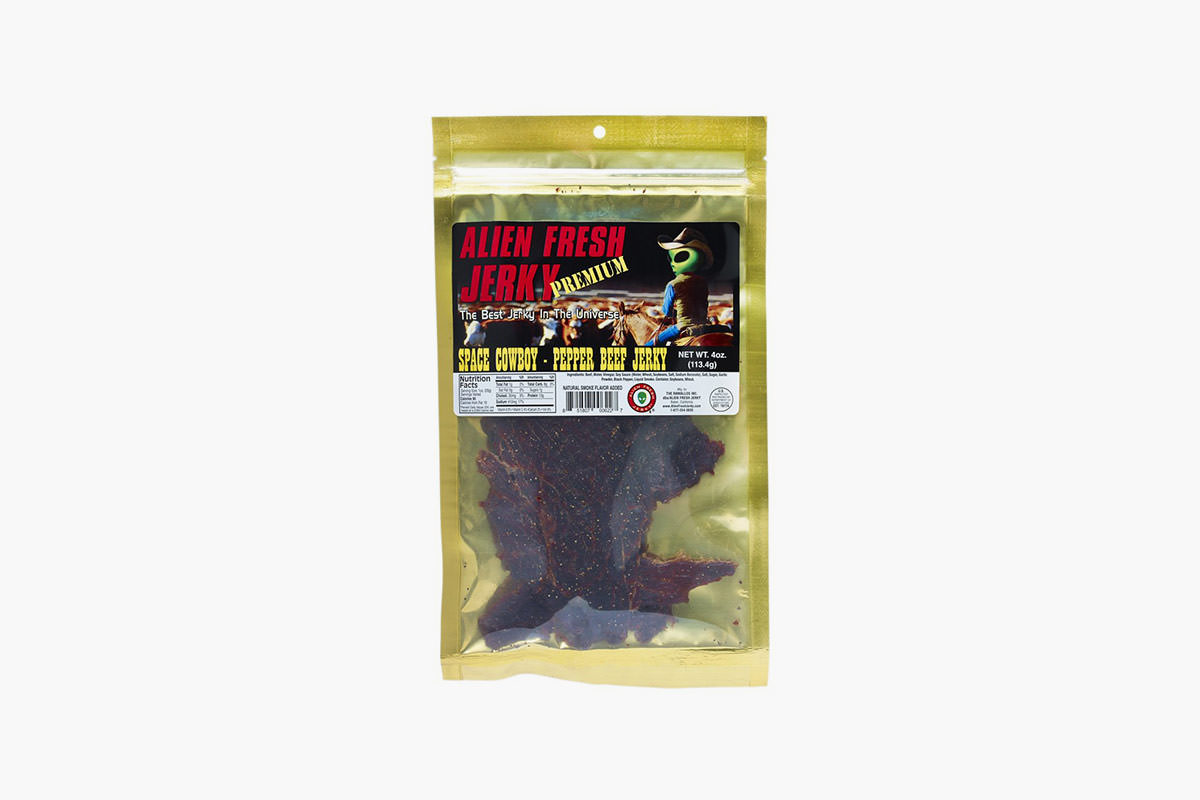 ALIEN JERKY
Have you driven out to Las Vegas lately? Alien Jerky is probably the most popular beef jerky you've never has. If you answered yes to our first question, our next question would be — did you stop? Most of us never really do, but thats why the internet is here. So you can ship dad some of the best beef jerky the internet has to offer. It might be on the weirder side for dad, but that's the point right? Record his reaction when he opens up a box of Abducted Cow Teriyaki Jerky.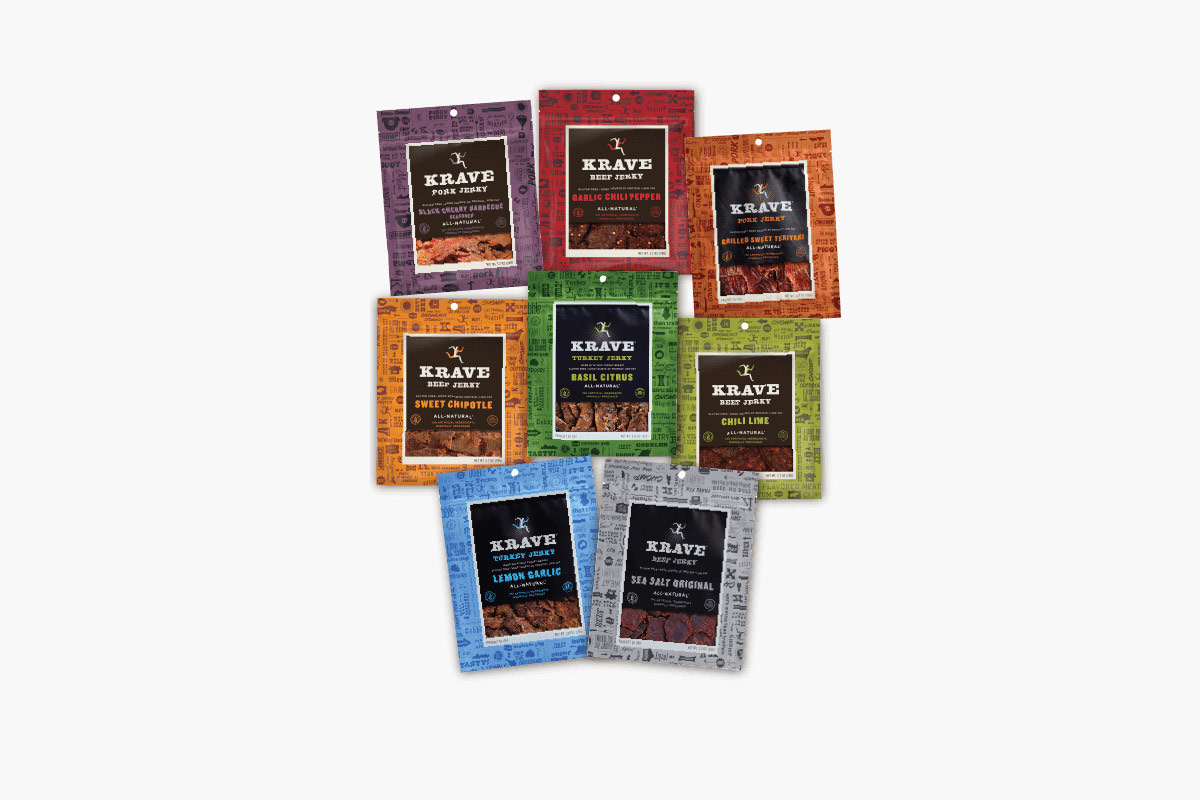 KRAVE JERKY
KRAVE is one of those brands you've probably seen, but haven't completely been sold on. The first time I had KRAVE was at a beer festival, and I can't say I wasn't drunk, but they sold me. They had tons of options, and they were great. All the bites has a unique, but familiar texture that you expect from a jerky. If you're looking for a new alternative with tons of options and quality — share some with dad. That's of course if they haven't already sold out online.
Comments
comments
---