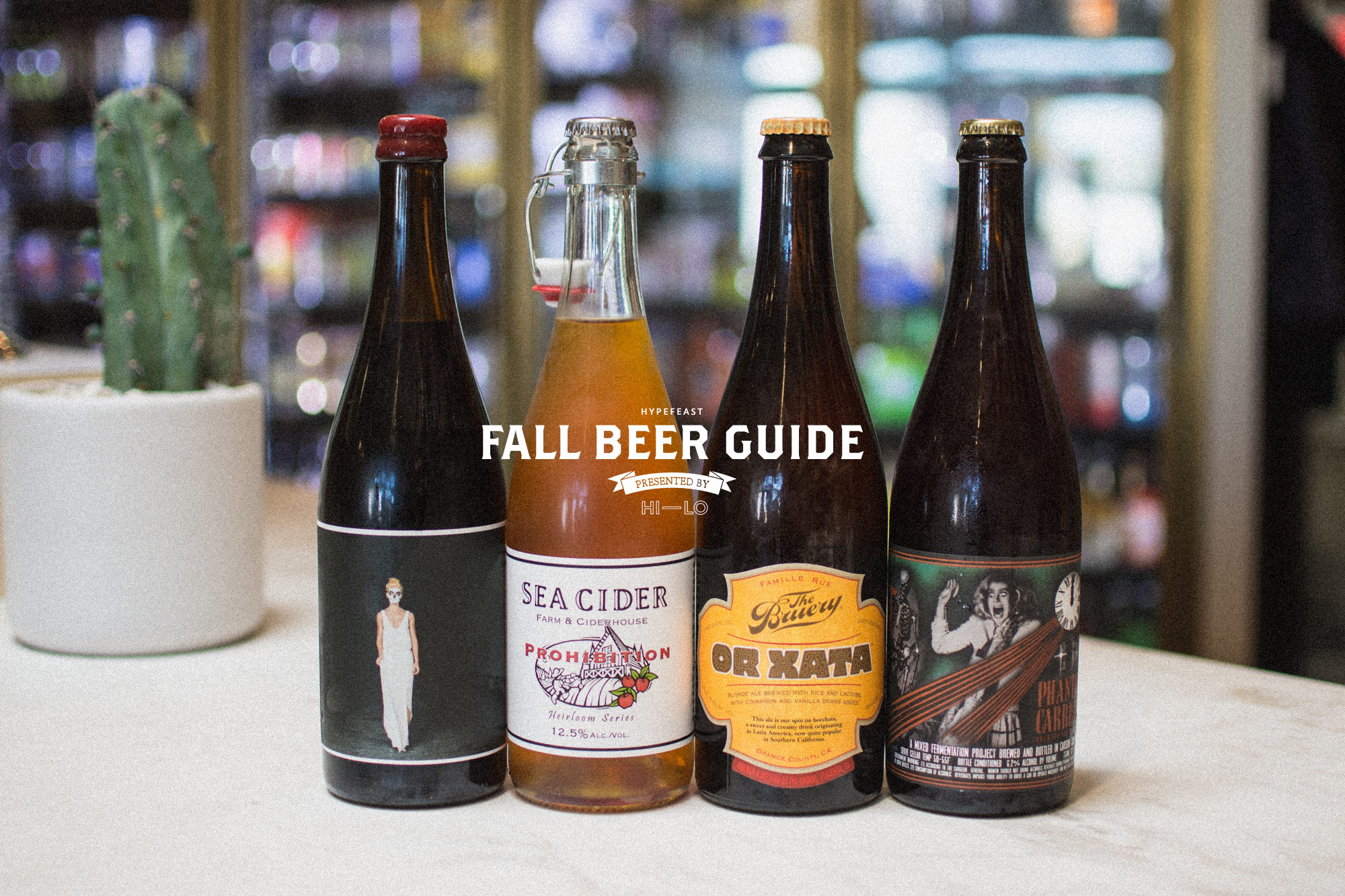 As the seasons change, our palates also seem to change. Seasonal brews are brought out, and beer lovers rejoice. While not all beers are made year-round, the seasonal brews are those we seek to enjoy when the time comes. But what does a "Fall Beer" really consist of? Well, Autumn is really an 'in-between' season. It's colder, so brewers start to focus less on those refreshing beers that are made for sunnier days. Instead, we tend to see beers with a heavier body and fall-like spices. You know, those beers that you can pop open at the dinner table. Some of the more popular styles you'll see are pumpkin, amber, Belgian, and Oktoberfest beers. So with that said, we wanna give you our list of Fall Beers we think you'll enjoy. With the help from our friends at Hi-Lo Liquor we were able to create a list not only ideal for Fall, but a selection that you can find at their beautiful liquor store. And when I say beautiful, it's truly a beautifully designed space. You can visit them at 8582 Washington Blvd. in Culver City, CA. The selection of craft beer, spirits, and wines are truly unmatched at Hi-Lo. The selection below is a mixture of stouts, ales, and overall just great seasonal beers. With both cans and bottles — the larger 500ml/750ml bottles are ideal for sharing. Nothing beats sitting around with friends and family sharing a glass of great beer especially for the Holidays. So pick out a new stout, or maybe a sour, hell even a cider for Thanksgiving. Peep the list below, and don't forget you can find all these beers at Hi-Lo Liquor or at the breweries.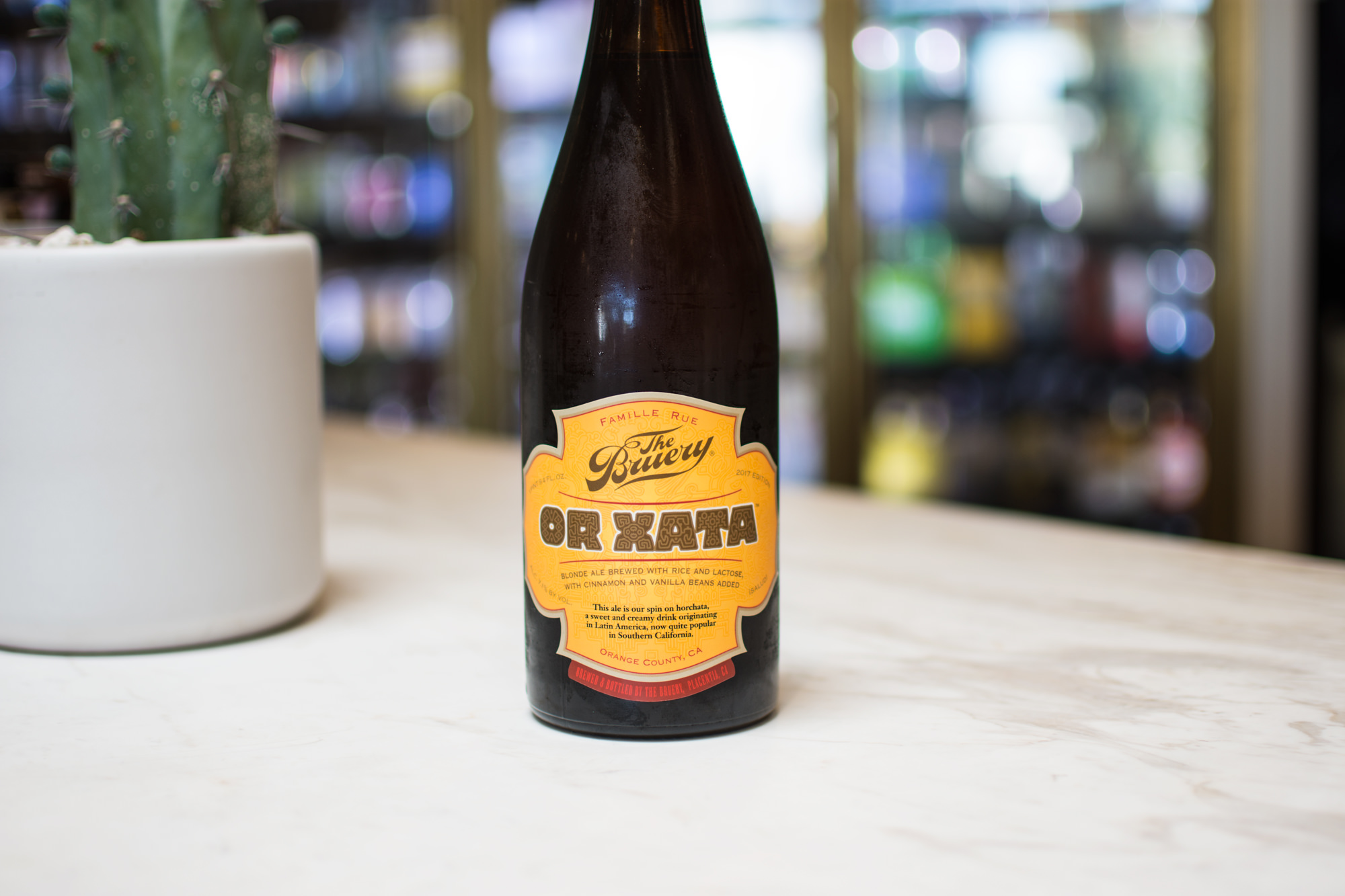 OR XATA
BREWER: THE BRUERY | STYLE: BLONDE ALE | ABV. 7.1%
Horchata is one of the more popular drinks when it comes to Mexican cuisine. It's sweet, milky, and delicious — making this beer all of that and more. This blonde ale is brewed with rice, cinnamon, and fresh vanilla beans. The beer tops off at 7.1% and has a hazy golden color with a creamy head as you might imagine. Cinnamon and vanilla are the breakout characters when held to the nose. It's very smooth on the palate, not too sweet or overwhelming considering the cinnamon. You can easily drink a few glasses as its very easy to drink. If you're looking for food pairings, al pastor tacos pair deliciously. As well as fresh corn tamales or homemade flan. Enjoy a bottle or two or three for the Holidays, you won't regret it.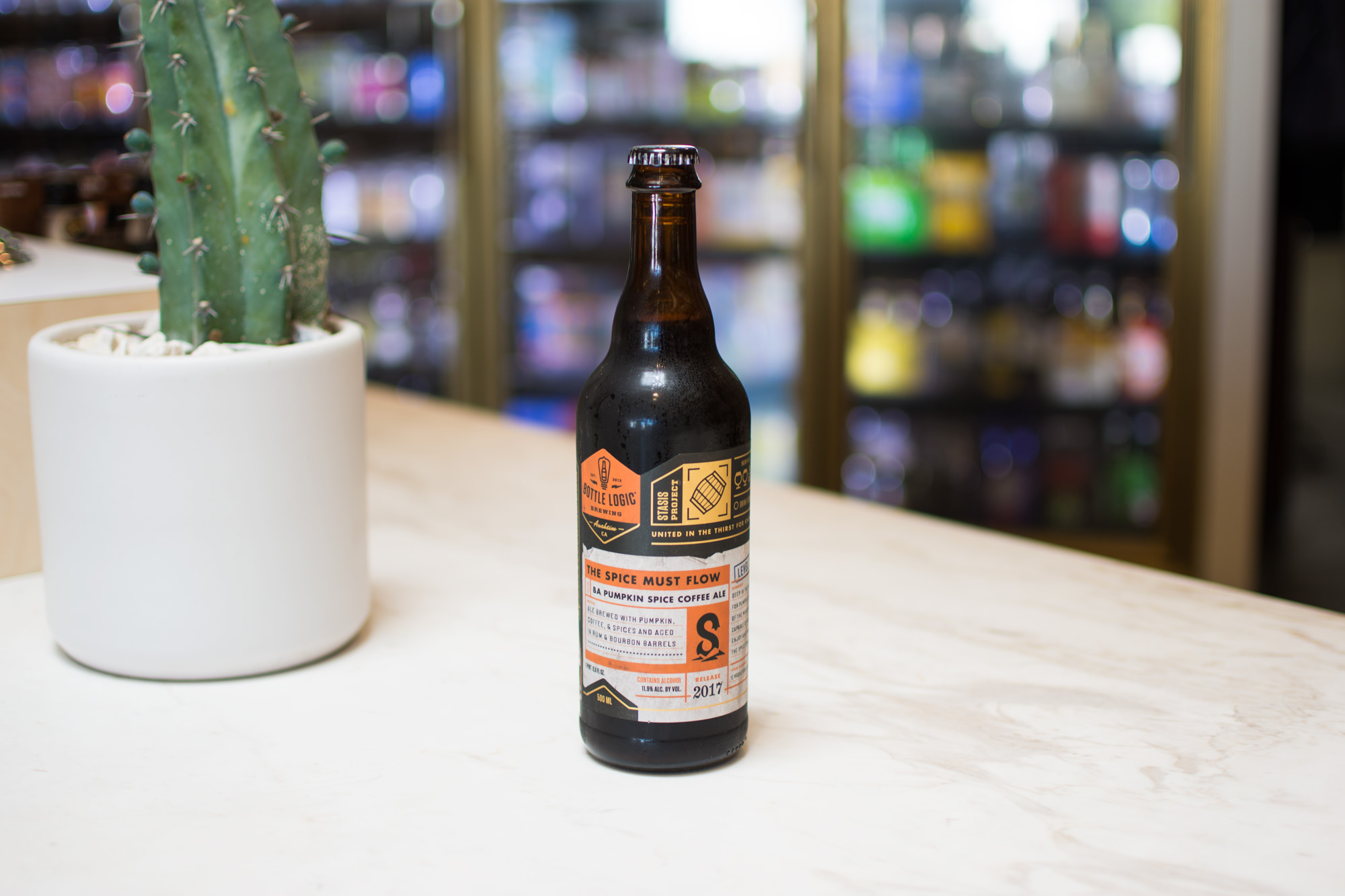 THE SPICE MUST FLOW
BREWER: BOTTLE LOGIC | STYLE: PUMPKIN ALE | ABV. 11.9%
As mentioned earlier, pumpkin beers are big hits around this time of year. And while we won't throw a whole list of pumpkin beer at you, this one is worth mentioning. Bottle Logic's Pumpkin Ale is the Pumpkin Spice Latte for adults. Vanilla Beans and Salvadorian coldbot coffee beans reap the characteristics of this beer. It's one of those brews you can lay back and enjoy on any given day, but especially in the fall. It'll definitely put you in the seasons spirit with it's lingering Fall spice taste.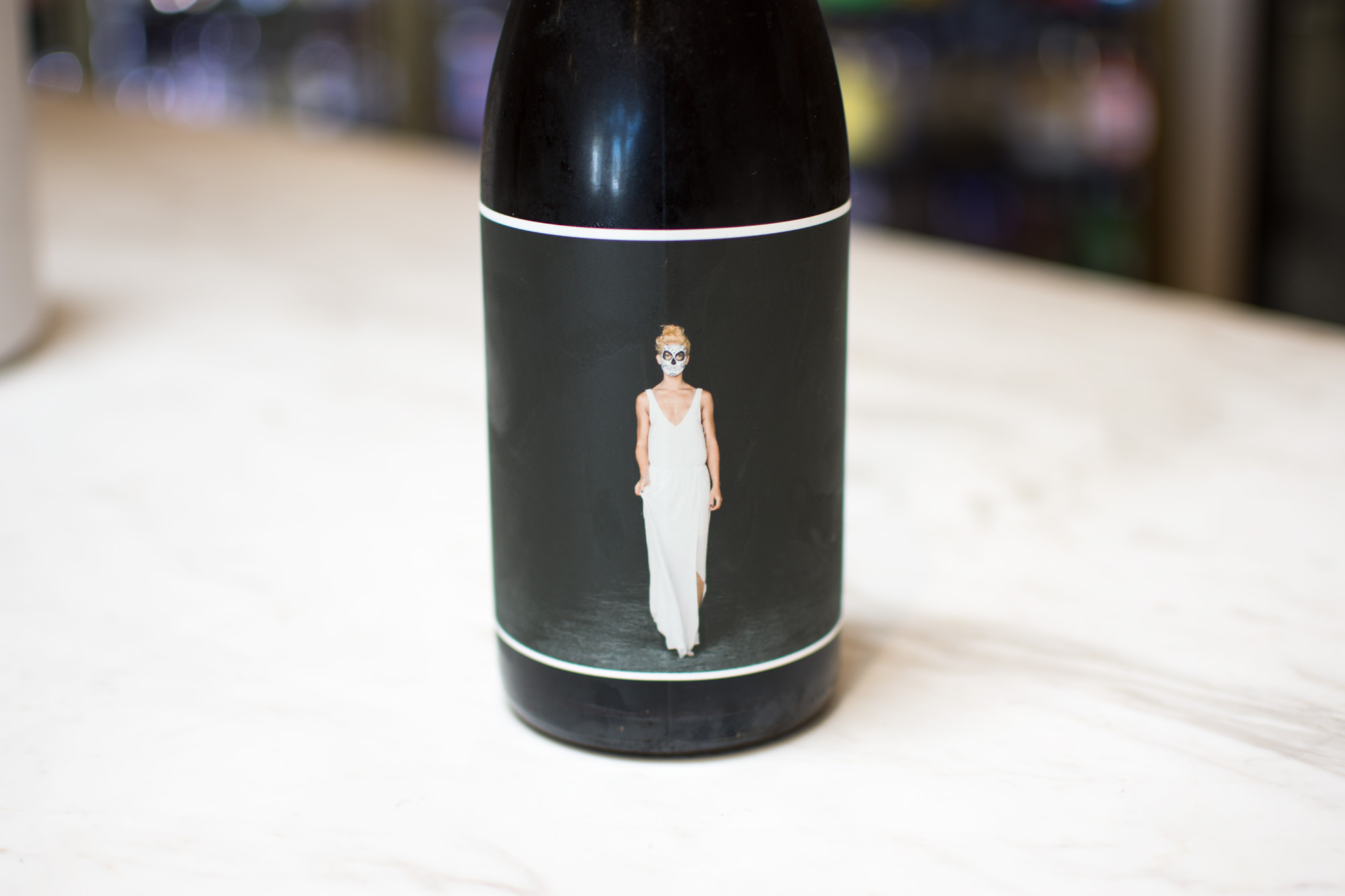 XIBALBA
BREWER: DRY RIVER BREWING | STYLE: BELGIAN DARK ALE | ABV. 8%
Dry River Brewing describes this beer as one to share with friends over warming fall dinner. We'd definitely say it's our kind of style. The beer itself has a complex style to it. This poly fermented strong ale is aged in red wine barrels. Notes of dark fruit and chocolate come forward with other notes of plum and black cherries. A nice blend of sweet and sour are all wrapped in this beautifully bottled beer. If you're looking for a more unique beer to present at the dinner table, here it is.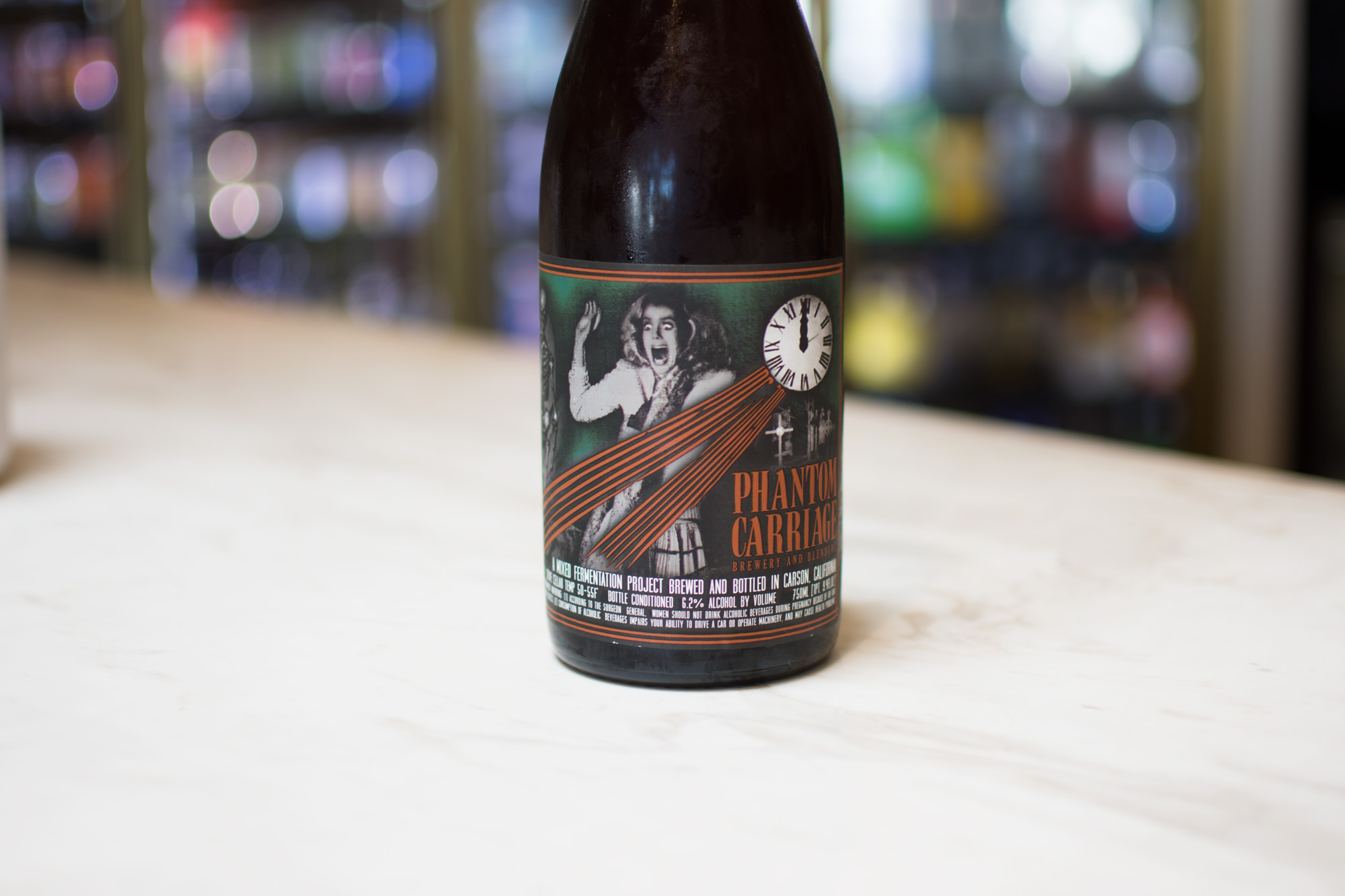 THE MIDNIGHT HOUR
BREWER: PHANTOM CARRIAGE | STYLE: SAISON / FARMHOUSE ALE | ABV. 6.2%
This beer pairs well with classic science fiction horror films. Ok, thats not an actual fact, but if you're still watching horror films well after Halloween it might be.The Midnight Hour is a mixed fermented Saison blended with a young lambic-style in freshly dumped Niner Winery merlot barrels. It's described as oaky, funky, and fruity. Very reminiscent of a light pinot with notes of blackberries and currants.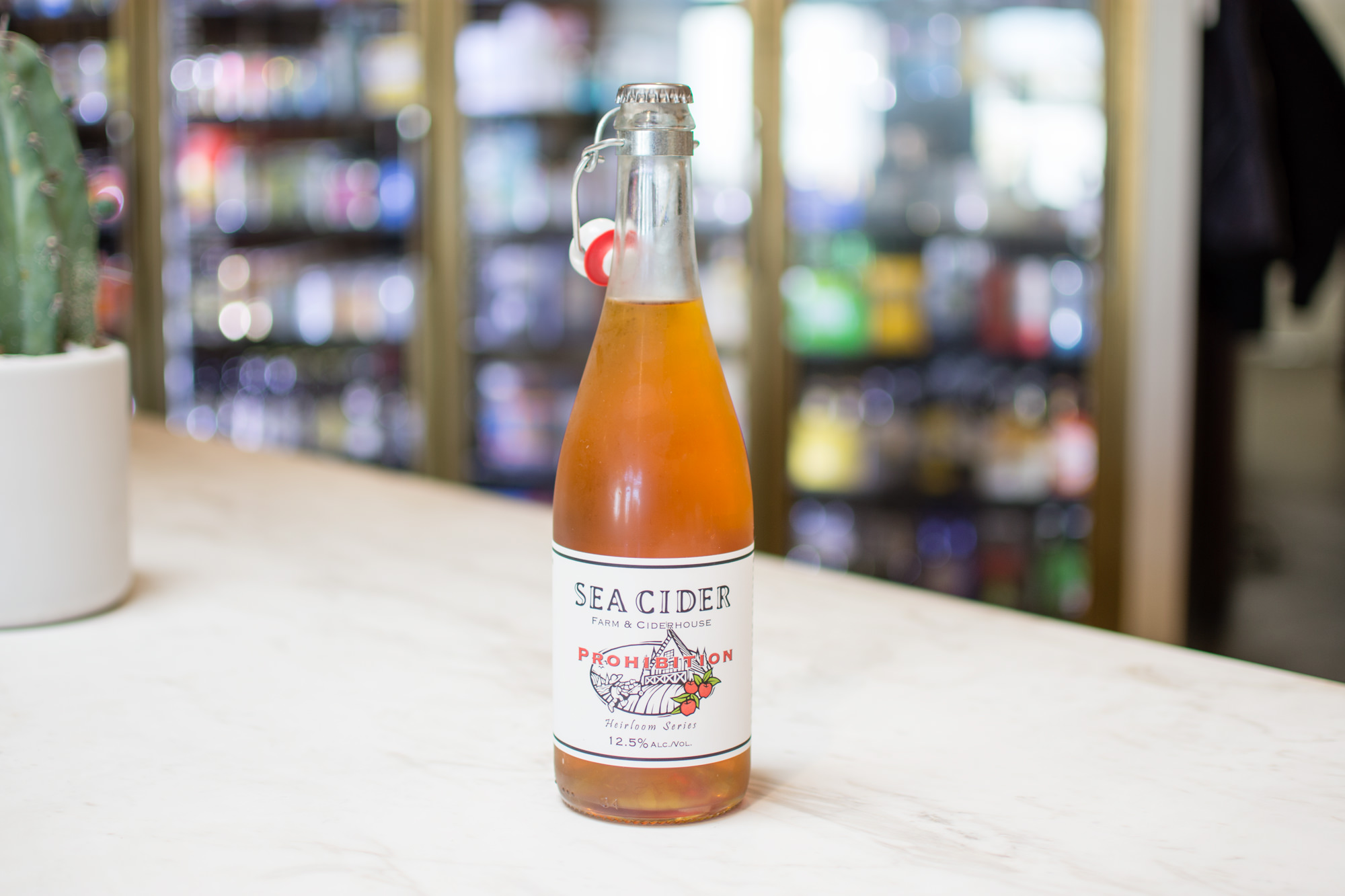 RUMRUNNER (PROHIBITION)
BREWER: SEA CIDER | STYLE: CIDER | ABV. 12.5%
We all love ourselves a nice refreshing cider, especially in the Fall. This Gold Medal hard cider is one you definitely wanna pick up regardless of it's price tag. Made with hand pressed apples, and slowly fermented with champagne yeast before being aged in rum-soaked bourbon barrels for about six months. Whole the aroma of the rum barrels come off strong, it also gives light notes of brown sugar. This sparkling semi-dry cider is enjoyable both heated or cold, and it pairs well with steak, Caribbean or Moroccan food. Drools, right?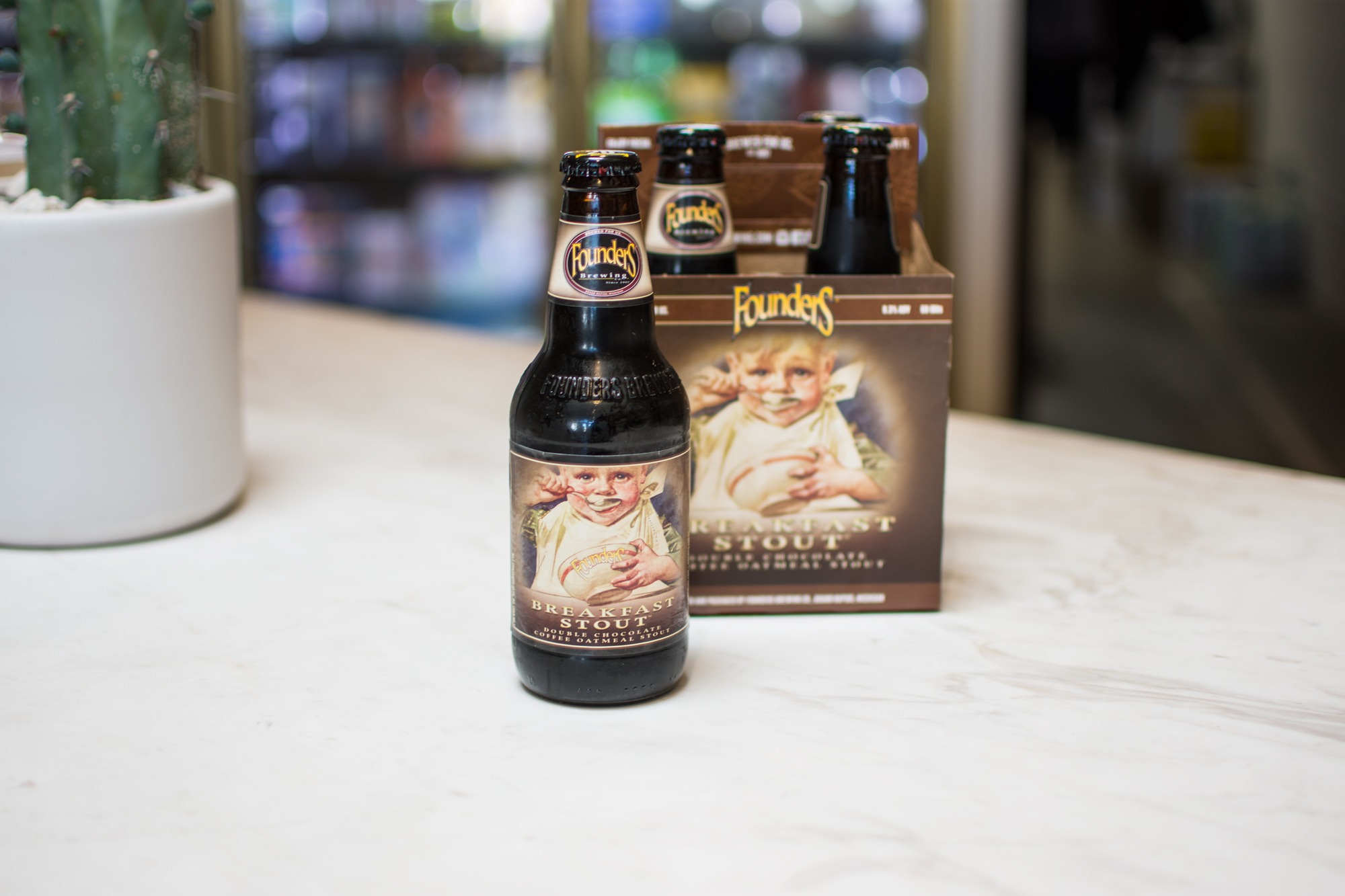 BREAKFAST STOUT
BREWER: FOUNDERS | STYLE: IMPERIAL STOUT | ABV. 8.3%
Labeled as the coffee lovers consummate beer, you're gonna wanna replace your cup-a-joe for this. This Breakfast Stout is described as a harmonious combination of oats, chocolate and coffee all of which are used to their highest quality. It has a jet black body with a cinnamon colored head. If you can imagine that fresh-roasted java nose than you can probably imagine with your taste buds how creamy in rich this beer is.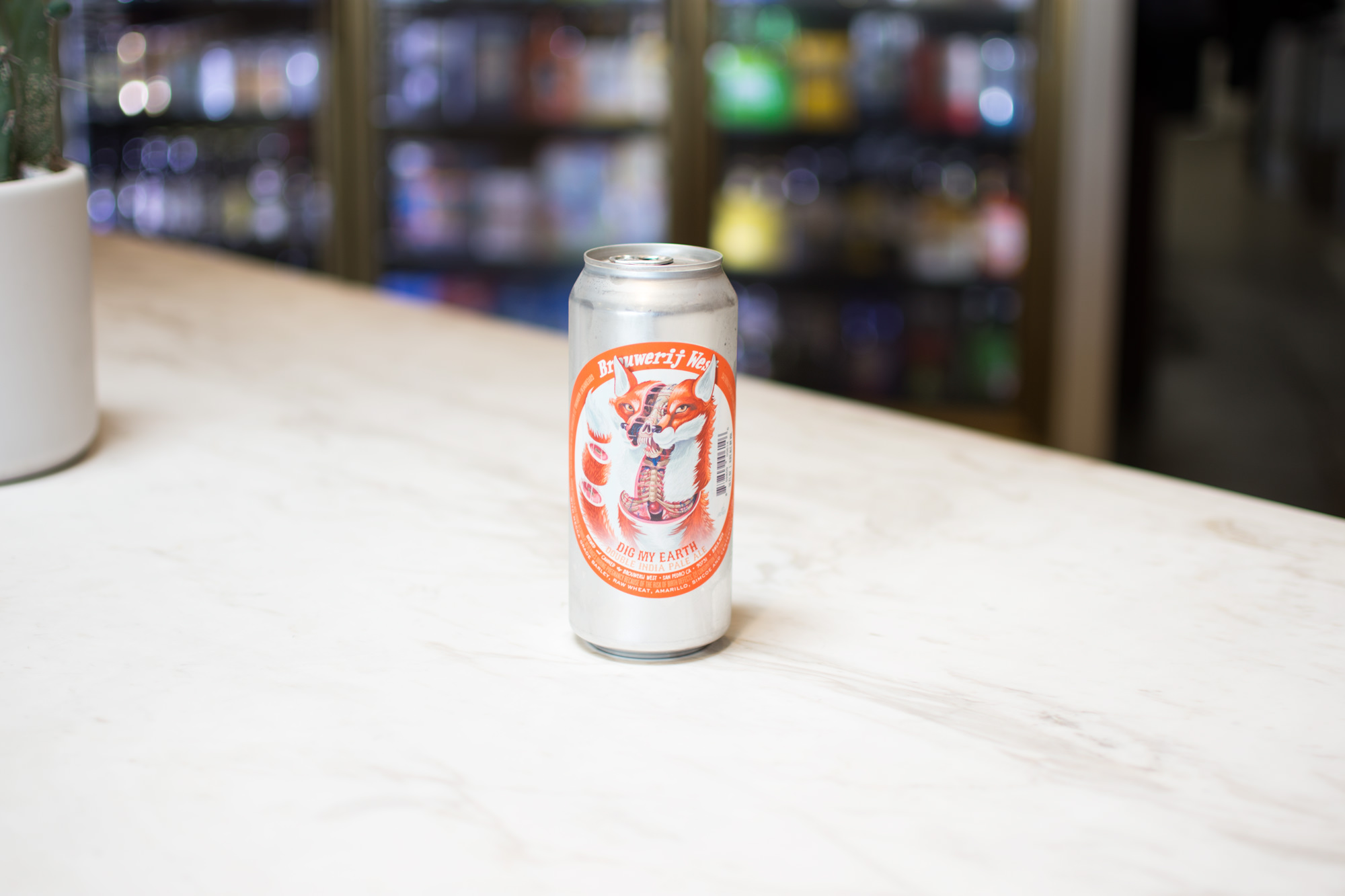 DIG MY WEST
BREWER: BROUWERIJ WEST | STYLE: IMPERIAL IPA | ABV. 8.0%
You know those Fall days where the sun is shining and the weather is amazing outside? Dig My Earth represents that beer perfectly. Boasting Fall-like colors with an orange hazy body. It's a citrus forward beer with scents of oranges, pineapple, peach, and even some floral aromas. Hops and grains compliment each other well in this beer as it has a balanced taste and smooth mouthfeel. A little bitter on the back end, but a very approachable beer to explore.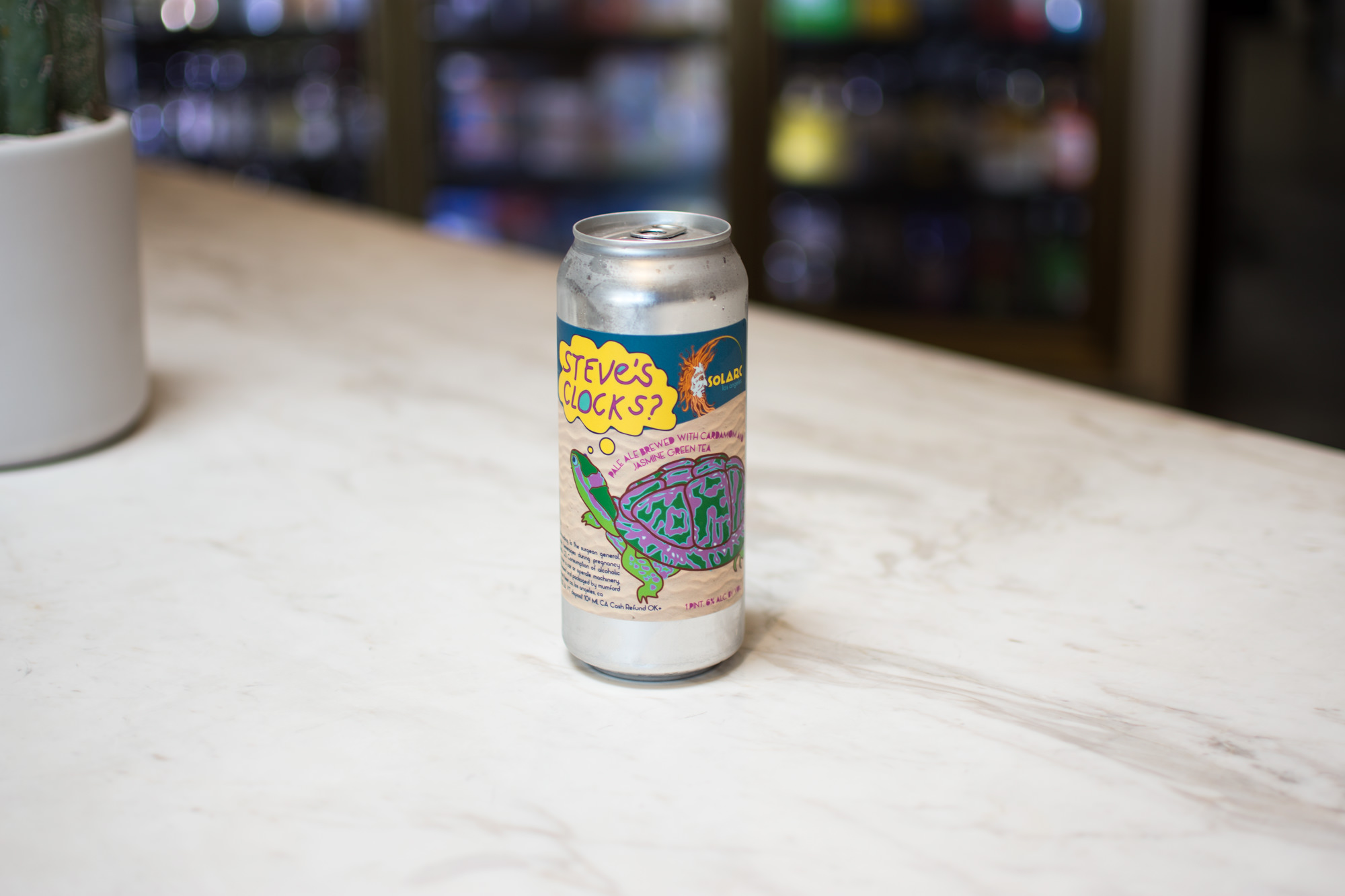 STEVE'S CLOCKS
BREWER: SOLARC | STYLE: PALE ALE | ABV. 6.0%
Steve's Clocks is a Pale Ale that is brewed with cardamom and jasmine green tea. As you can imagine this beer is relatively light considering what it's brewed with. You definitely get a noticeable aftertaste of Cardamom on the back end and the Jasmine Tea is very much present throughout the beer. If you're not familiar with Solarc it's worth doing some research on how they brew their beers. Or if you're like me, just jump straight in and drink some of their beers. It's definitely a different approach to what other brewers are doing and it translates in almost all of their brews. This one will definitely be a topic of conversation if enjoyed with friends.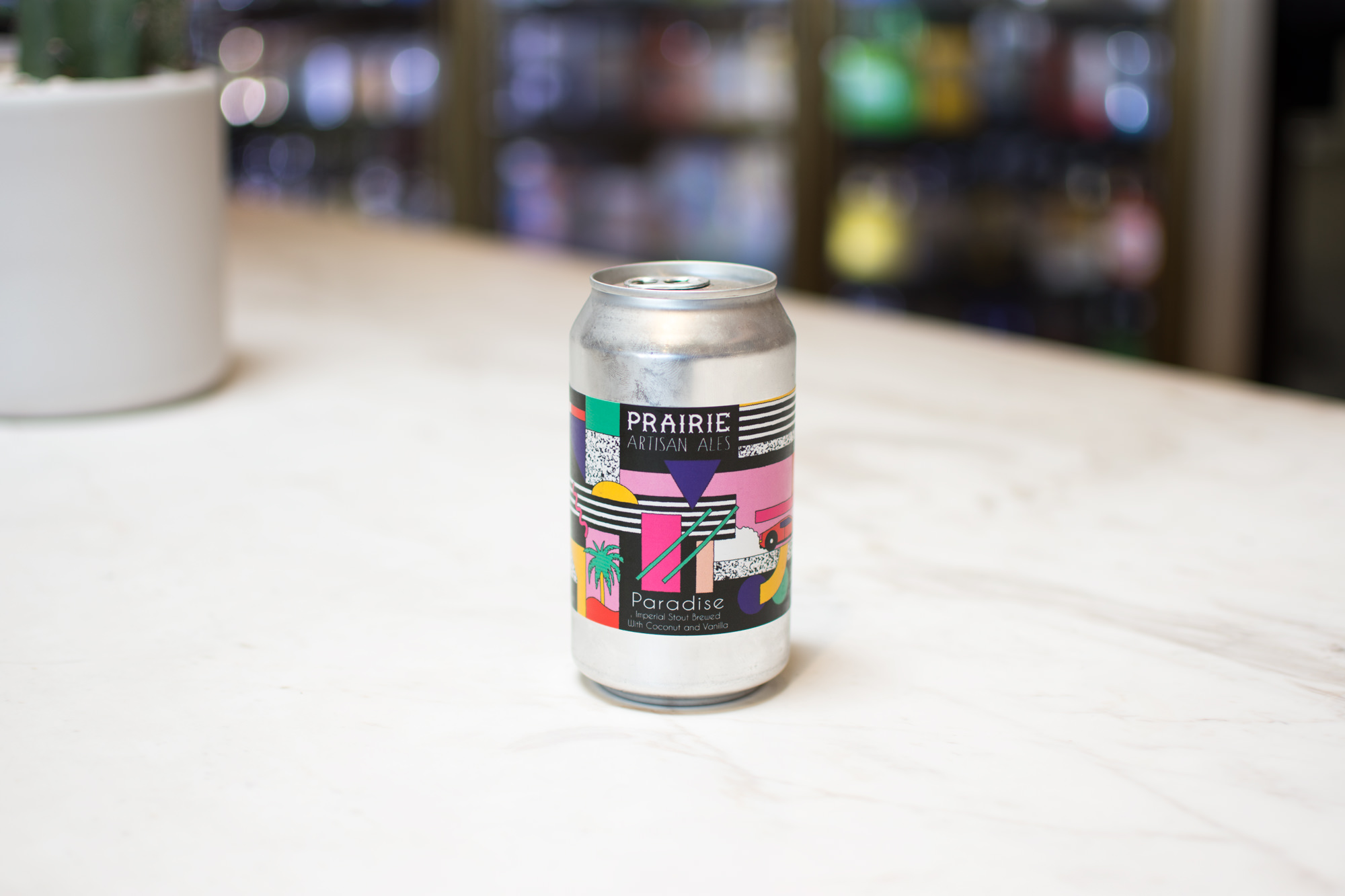 PARADISE
BREWER: PRAIRIE ALES | STYLE: IMPERIAL STOUT | ABV. 13.0%
Finally, the last beer in our Fall Beer Guide that we hope you've enjoyed. Prairie Ales' Imperial Stout is brewed with coconut and vanilla. While those two play a huge role in this beer's scent you also find coffee, caramel, and chocolate throughout this intensely dark bodied beer. The carbonation is pretty moderate, so it's not a beer you have to worry about feeling too full after. Like the rest of the list, Paradise has a smooth finish with some bitter mouthfeels here and there.
Comments
comments
---