It's no secret that PokemonGo has been a hit right from the start. I guess Christmas came early this year for all the nostalgic 20-30 year old's that are out playing this addictive scavenger hunt. The game came as kind of a surprise, not really knowing what to expect, and almost seamlessly taking off just a day into its release. I'm gonna just assume that anyone reading this post has already played PokemonGo, and if you haven't well — just stop reading this immediately, and hit your App Store. I know it may not be fun "following trends", but this is one of those things you'll remember 10 years from now — consider that far from just a trend.
Now the game itself can be different for everyone. You can be just the casual Pokemon trainer, who pulls out their phone when they're bored on the job, and is looking for some entertainment. Or you can be the enthusiastic person who will regularly play the game, but still not take it too serious. But then you can be that over the top, Pokemon Master who will take it very serious — in this case, you should just not read this. By no means is this a guide to catching Pokemon, but it is however a guide on how to feed yourself while out hunting for yet another Geodude on the corner of every street. No seriously, why is there so many of them?
Full disclosure, the Pokemon shown on each of the photos are in no way related to the actual location. Sorry in advanced. If you're out looking for these digital majestic creatures, you probably already know your way around. In case you don't, this guide will help you navigate though every neighborhood in Los Angeles to help you feed your inner growlith. After all, we're just out here trying to evolve. It's ok to stop once in a while, and grab a bite — we all know there will be a Pokemon waiting for us at every stop, but its up to you to catch it.
ARTS DISTRICT
Arts District is within Downtown, and is bordered by Lincoln Heights, Skid Row, and Boyle Heights.
If you find yourself wandering the streets of the Downtown Arts District, you'll probably come across all the other mid twenty year old hipsters starring down at their phone hoping for a cool Pokemon. The neighborhood which is now a trendy hot spot with some breweries in the vicinity is probably the best neighborhood to hang out, and play PokemonGo. Try some of the spots below, and keep your Pokédex in hand.
• Wurstküche
• Zinc Cafe & Market
• The Pie Hole
• The Factory Kitchen
• Church & State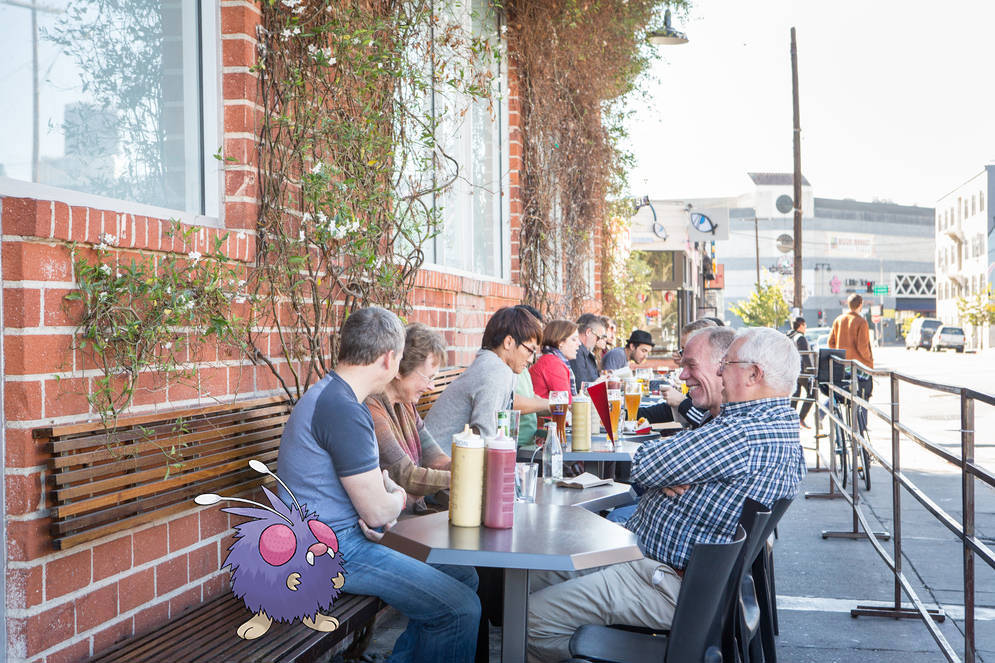 CULVER CITY
Culver City is bordered by Westchester, Venice, Mar Vista, Mid-Wilshire, and Baldwin Hills.
Culver City is that place in Los Angeles that you know about, but never really make your way to. If you do though, you'll notice the nostalgic like vibe that eventually catches up to the modern-day trends. It's a really cool place to find yourself getting lost in especially with the amount of shops, and restaurants you'll find scattered around.
• East Borough
• City Tavern
• A-Frame
• Father's Office
• Guerrilla Taco's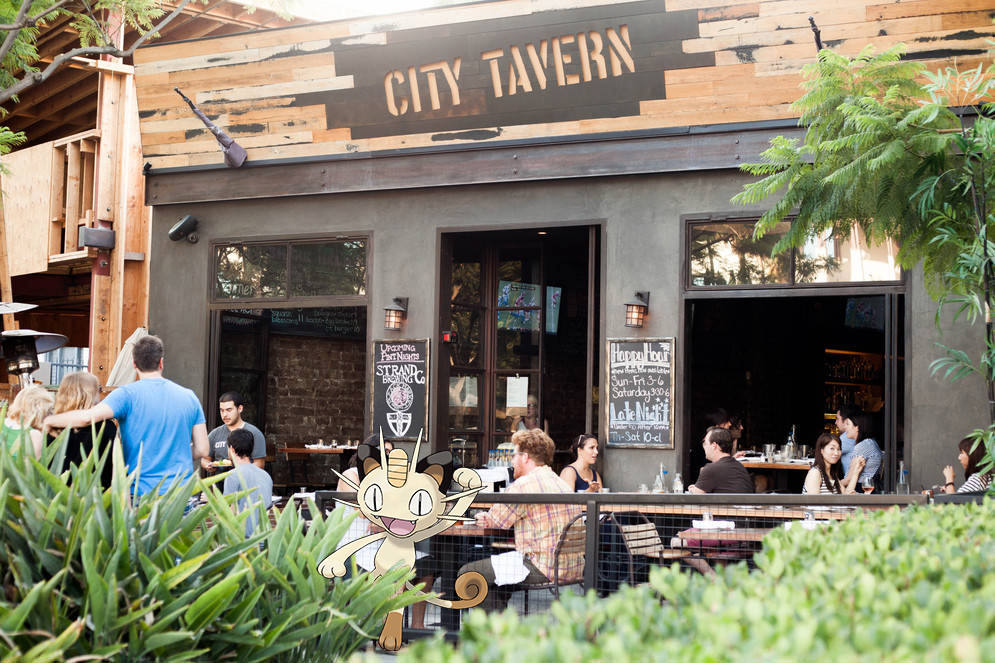 BURBANK
Burbank is bordered by Glendale, N. Hollywood, Hollywood, and Toluca Lake.
Burbank isn't all that well-known for it's culinary scene, but that shouldn't keep you from scavenging some Pokemon while you grab a bite at some of these better known Burbank spots.
• Wild Carvery
• King's Deli
• Bea Bea's Cafe
• The Castaway
• Cottage Corner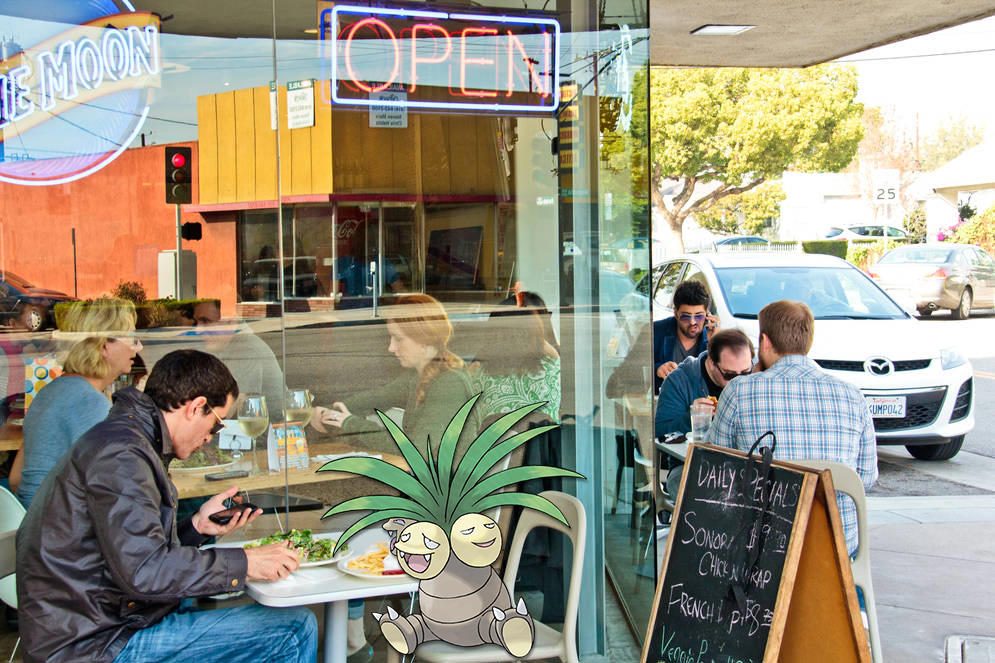 DOWNTOWN
Downtown is bordered by Westlake, Lincoln Heights, Skid Row, Echo Park, Boyle Heights, and Arts District.
Well well well, Downtown Los Angeles who isn't going to find themselves here on an intense scavenge for all the hidden gems. An endless scape of Pokemon probably reside around the streets of Downtown, but please be aware of your surroundings especially in the chaotic environment of DTLA. All the walking aside, you can find almost any cuisine to dine yourself after a long day of Pokemon training.
• Philippe the Original
• Wexler's Deli
• Belcampo Meat Co.
• The Original Pantry
• Guisados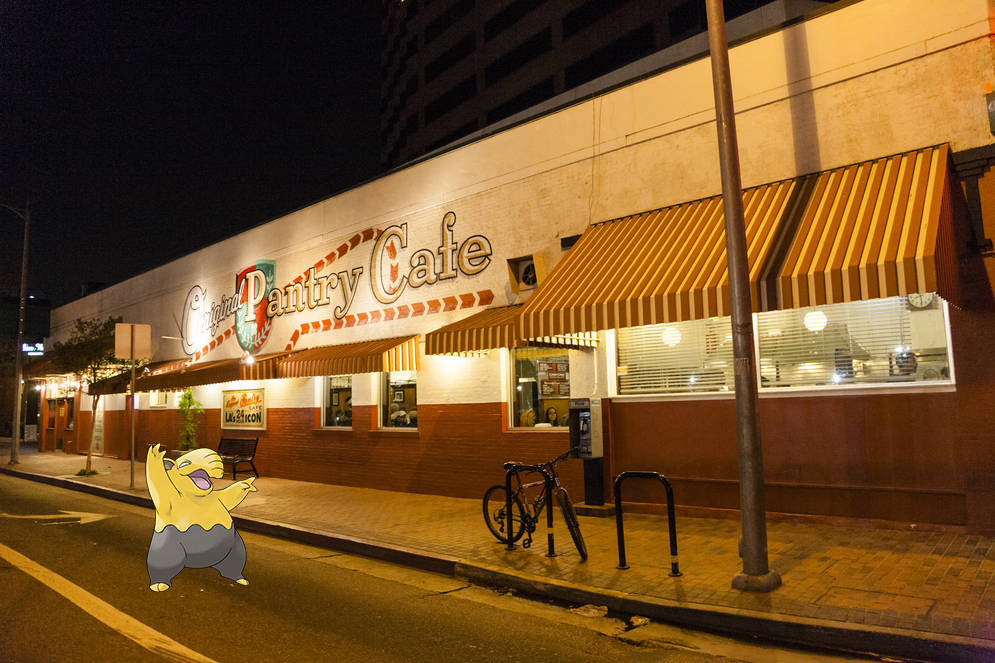 EAST HOLLYWOOD
East Hollywood is bordered by Los Feliz, Hollywood, Mid-Wilshire, and Silver Lake.
Hollywood or Silver Lake, or both? Thats what East Hollywood is. A mix of Hollyweird vibes, and hip trendy Silver Lake vibes puts you in the middle of all the action. You can find it all here, dive bars, cafes, restaurants, and even street carts. Another cool place to walk around in some sunshine while your Pokemon count racks up.
• Sqirl
• Cafe 50's
• The Kitchen
• Cliff's Edge
• Forage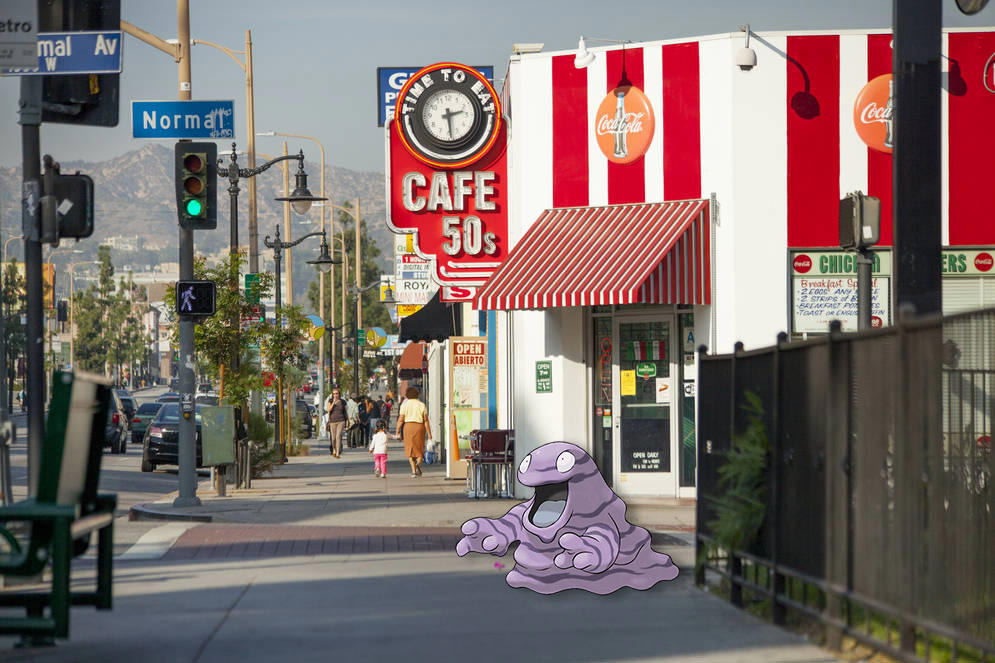 SILVER LAKE
Silver Lake is bordered by East Hollywood, Los Feliz, Elysian Valley, Atwater Village, Echo Park, Hollywood, and Mid-Wilshire.
Mostly known for its very popular uprise, this neighborhood has been named one of the best in the country. Theres nothing you won't find in Silver Lake, but lets just hope that reputation carries onto our Pokedex. You can get it all though — food, drinks, exercise, and hopefully hip Pokemon.
• Night + Song Market
• Haché
• Silver Lake Ramen
• Diablo Taco
• Knuckle & Claw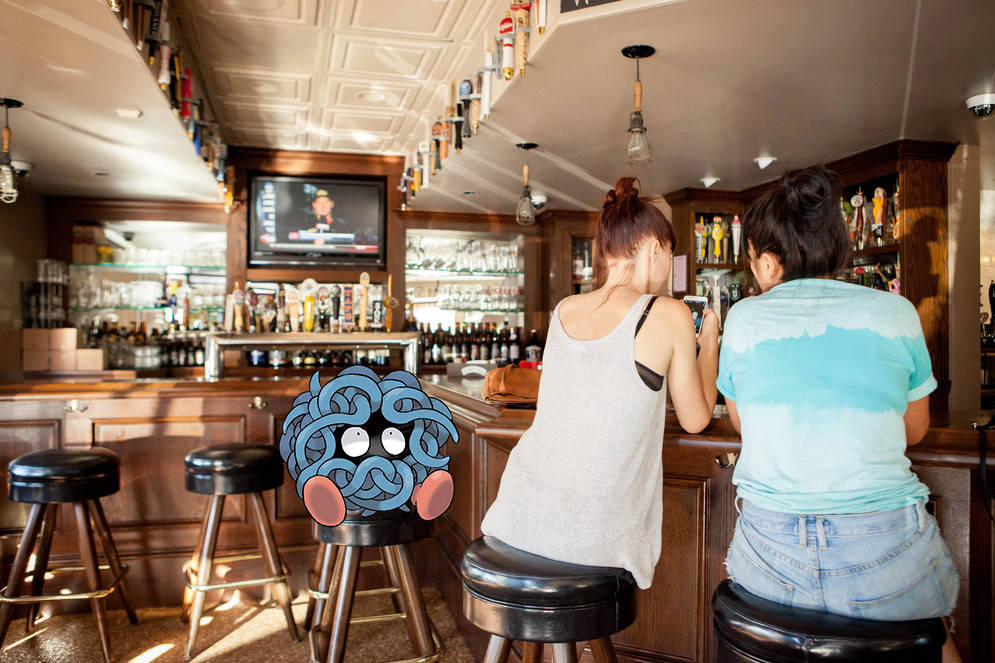 ECHO PARK
Echo Park is bordered by Westlake, Elysian Valley, Downtown, and Silver Lake.
Silver Lake's best friend, and everyones favorite neighborhood for diversity — another find it all kind of place. Walk down Sunset, and find all the places you can eat at. Or head into one of those famous dive-bars, and maybe you can find a Haunter?
• Button Mash
• Dinette
• Masa
• Two Boots Pizza
• Sunset Beer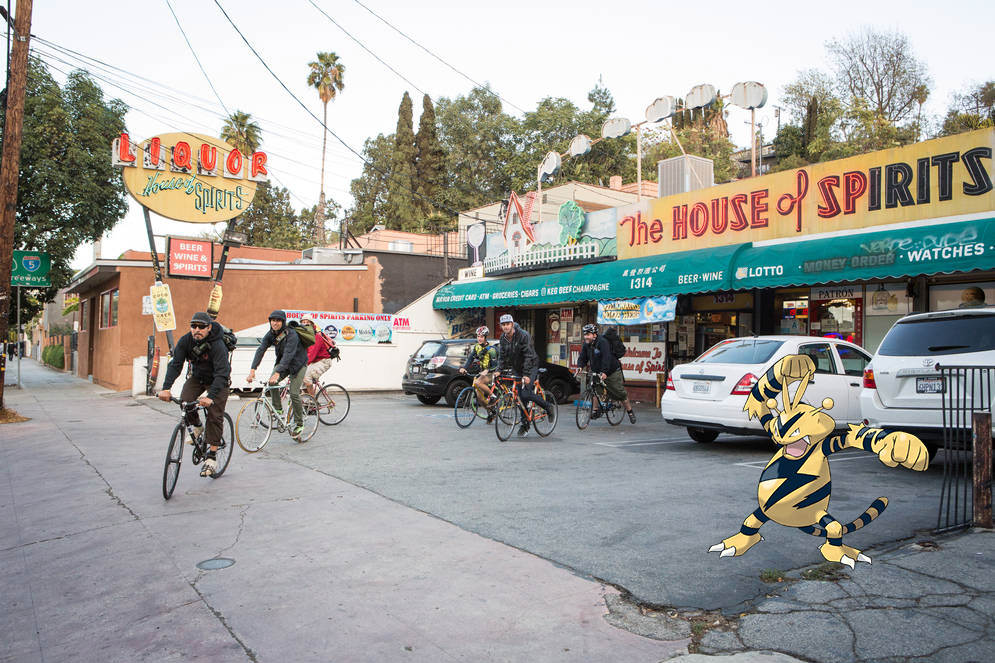 MID-WILSHIRE
Mid-Wilshire is bordered by East Hollywood, West Hollywood, Westlake, Culver City, West Adams, Hollywood, Mid-City, Silver Lake, South LA, South Robertson, and Beverly Hills
• Jon & Vinny's
• Canter's
• The Golden State
• Biergarten
• Joan's on Third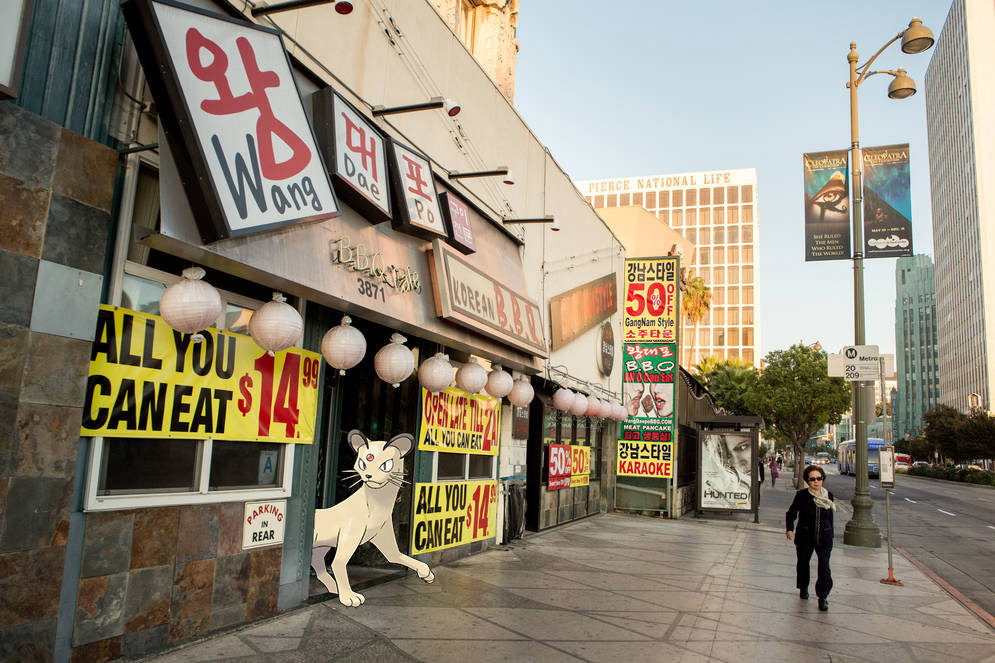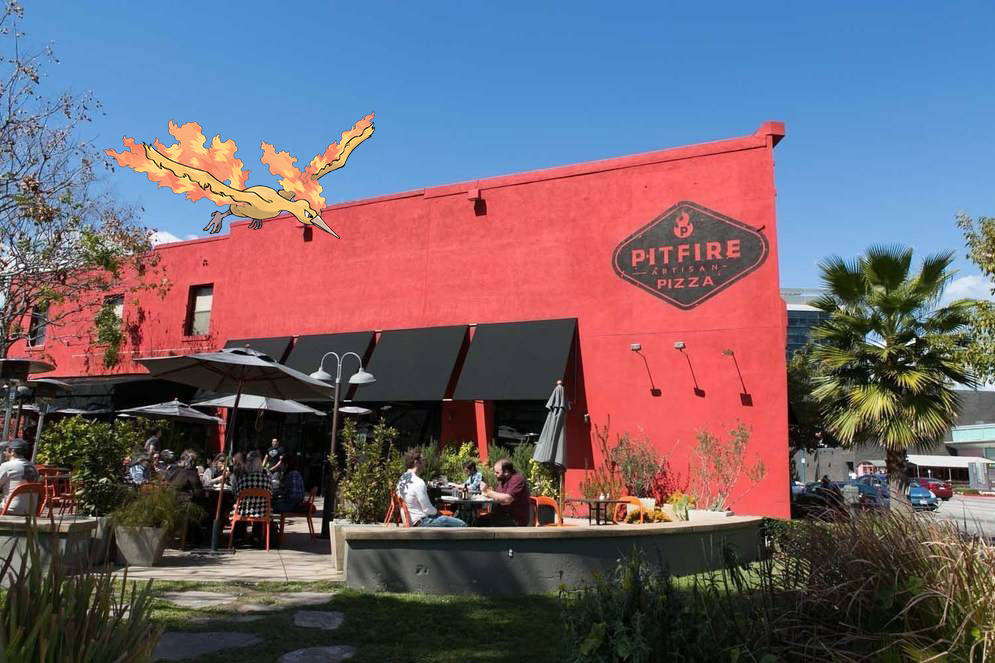 PASADENA
Pasadena is bordered by Glendale, Altadena, La Canada Flintridge, South Pasadena, Arcadia, San Marino, Sierra Madre, East San Gabriel, Eagle Rock, and Highland Park.
• Union
• Pie 'N Burger
• Slater's 50/50
• Umami
• Lemonade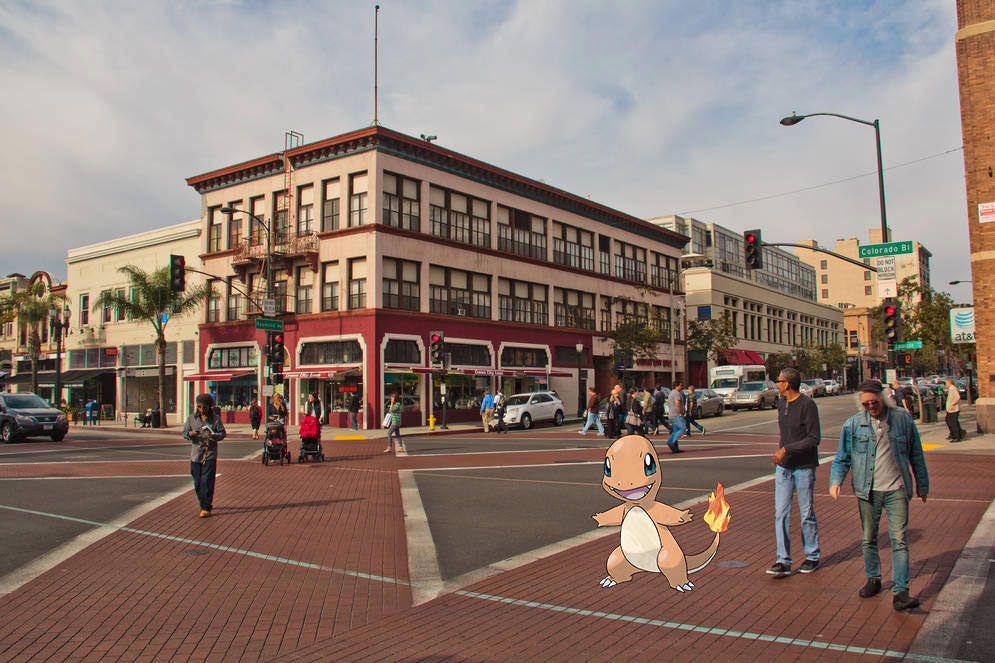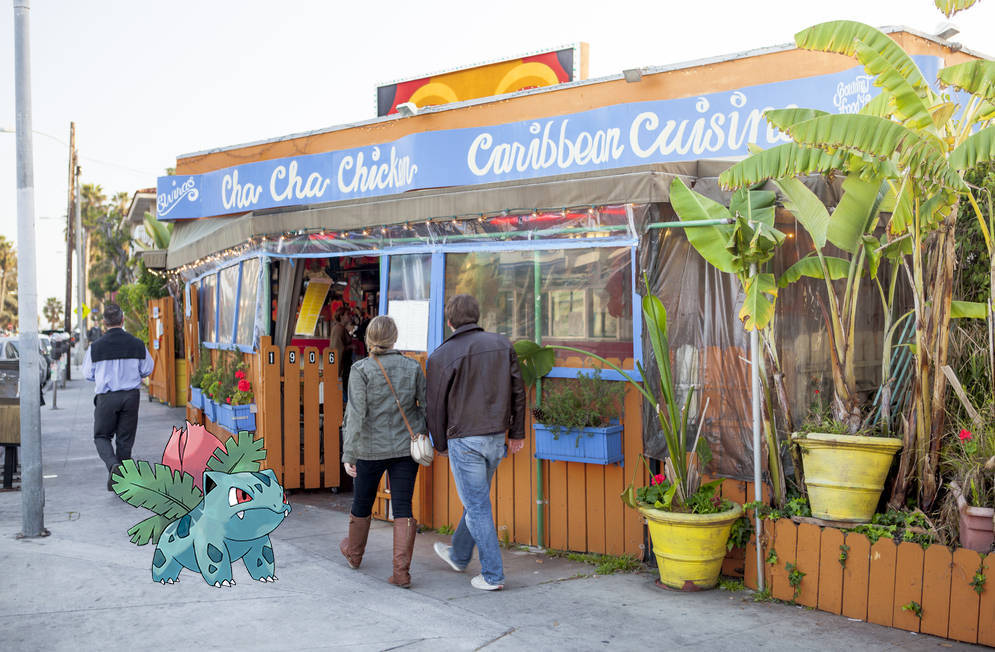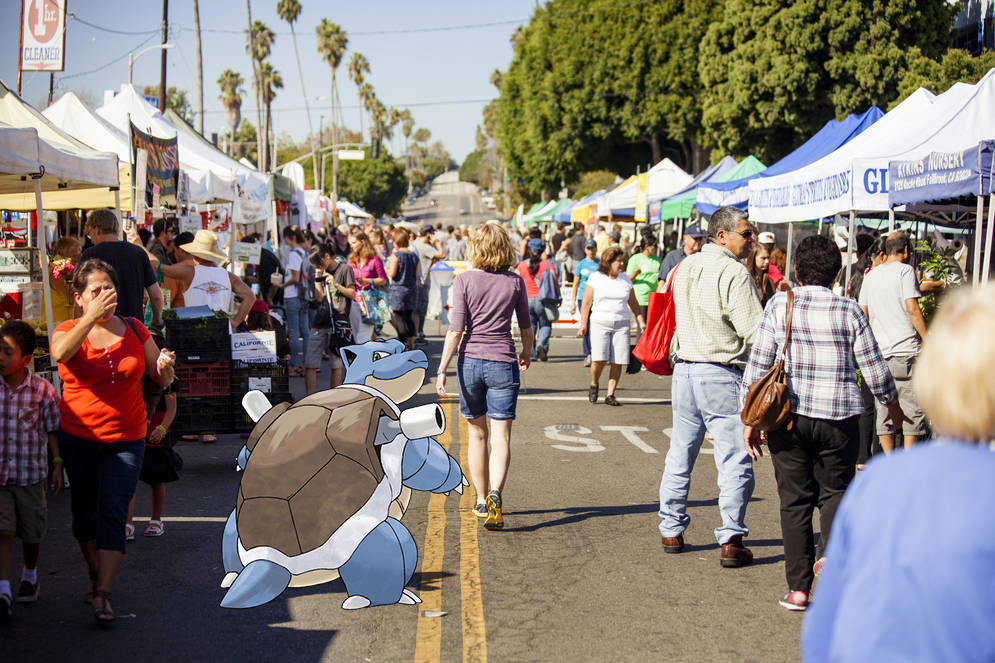 Comments
comments
---