If you've never entertained the idea of cooking a nontraditional Thanksgiving turkey, now's the time to start! Normally, we would tell you to stick to the family recipe and cook what you know, but if you've tried Elvio's Chimichurri Gaucho Style, then you know the difference it makes to every dish it touches. The spicy, flavorful compound butter to cover the bird adds tons of garlicky goodness to your spread, and you might just find yourself with a brand new tradition to continue.
INGREDIENTS
12.5 lb. turkey
10 Tbsp. unsalted butter, softened at room temperature
1/2 cup Elvio's Chimichurri Gaucho Style
Zest of 1 lemon
2 tsp. salt
1/2 tsp. freshly cracked pepper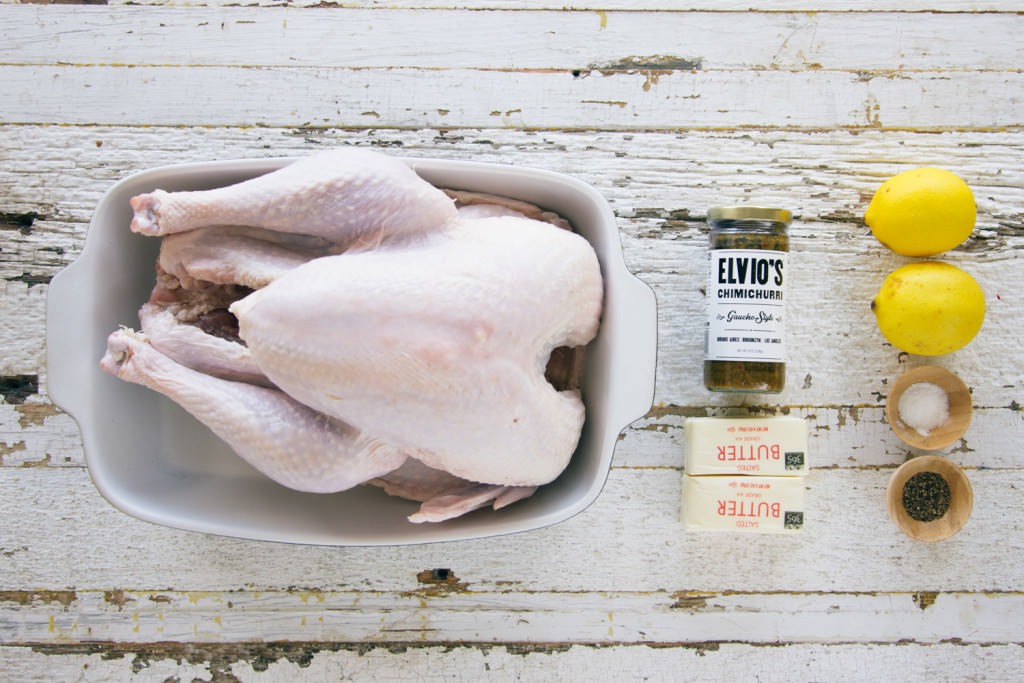 DIRECTIONS
Preheat oven to 350°F. Position rack in the bottom third of oven.
Combine butter, Elvio's Chimichurri Gaucho Style, lemon zest, salt, and pepper in a food processor. Pulse until fully combined.
Place the turkey in a large roasting pan. Using your hands, spread the butter mixture generously all over the turkey including underneath the skin of the turkey breasts. Truss the legs of the turkey together and secure with butcher's twine (How-To here).
Place the turkey in the oven, and cook for 2 hours (or until the internal temperature of the breast meat reaches 160ºF), using the juices from the pan to baste every 45 minutes.
Allow the turkey to rest for at least 30 minutes before carving.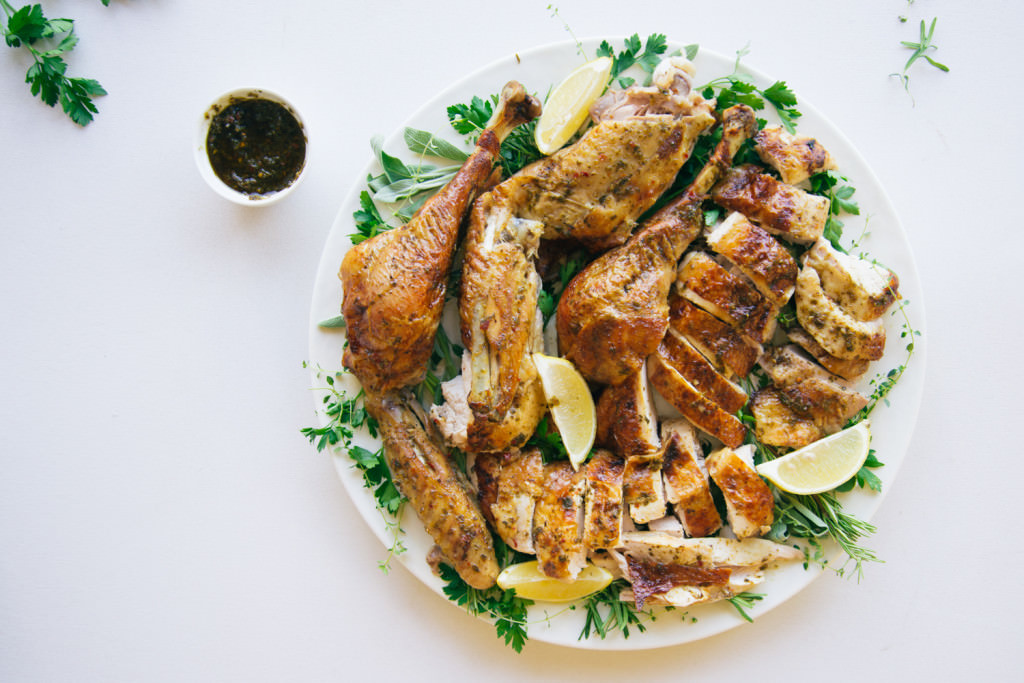 Originally posted (here)
Comments
comments
---