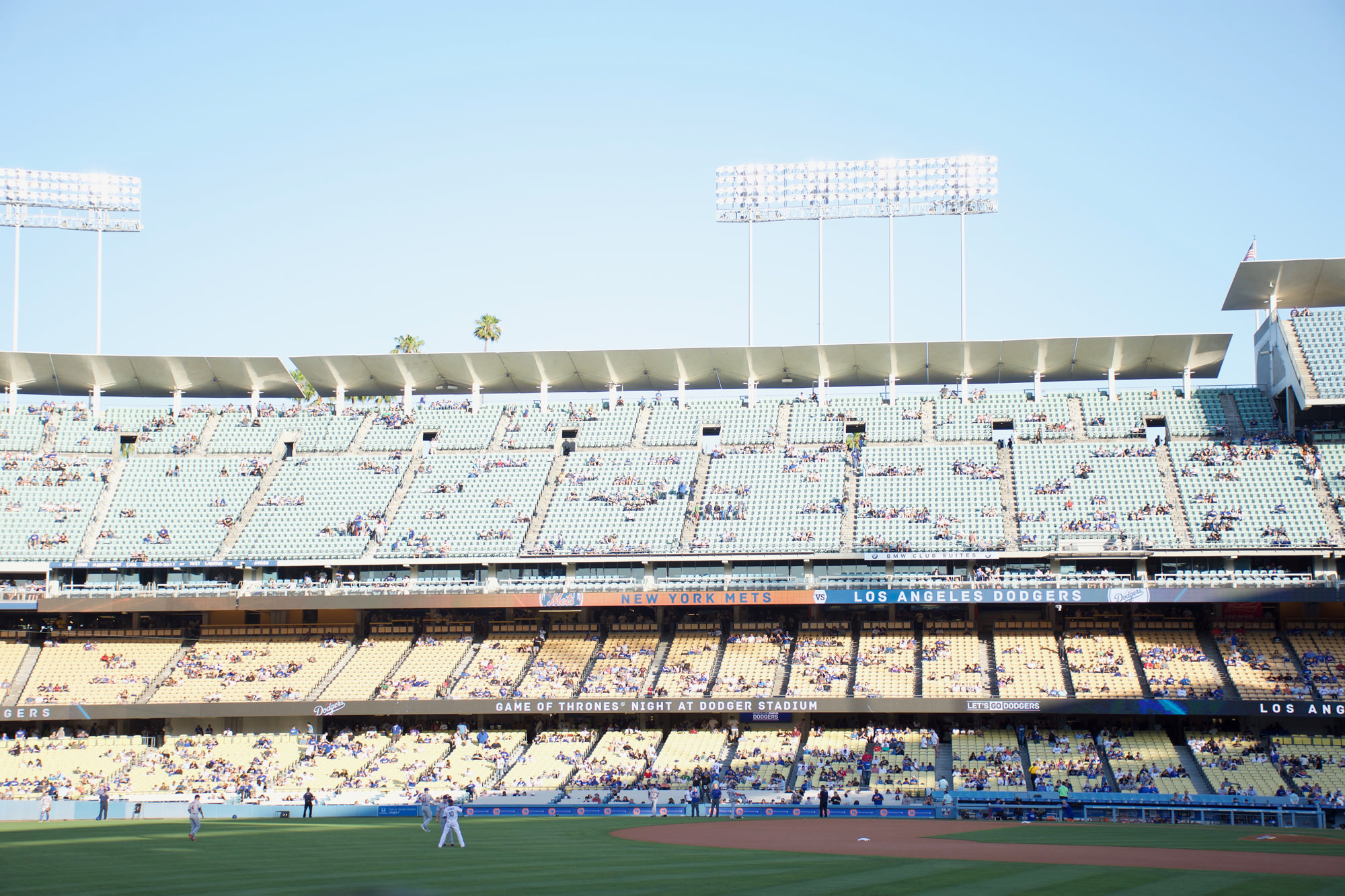 Dodger Stadium is home to one of the most historic franchises in the league. This year, the Dodgers are playing in their 2nd straight championship series against the Chicago Cubs. If you remember last year, the Dodgers lost to the Cubs in game 6. But this is a new year, and hopefully the Dodgers will ride into the World Series. So now the question is, were you lucky enough to grab tickets to the game this weekend? Like much of the season, the Dodger stadium staff has been more than accommodating to food enthusiasts like ourselves. Food themed to the opponents city is just one example. So for the NLCS, they've created some new food items, and brought back some favorites that were exclusive to the NLDS. If you're a constant regular at the park, I'm sure you've seen these around. Peep the full menu below. Grab yourself something good to eat this weekend, enjoy the game, and go Dodgers!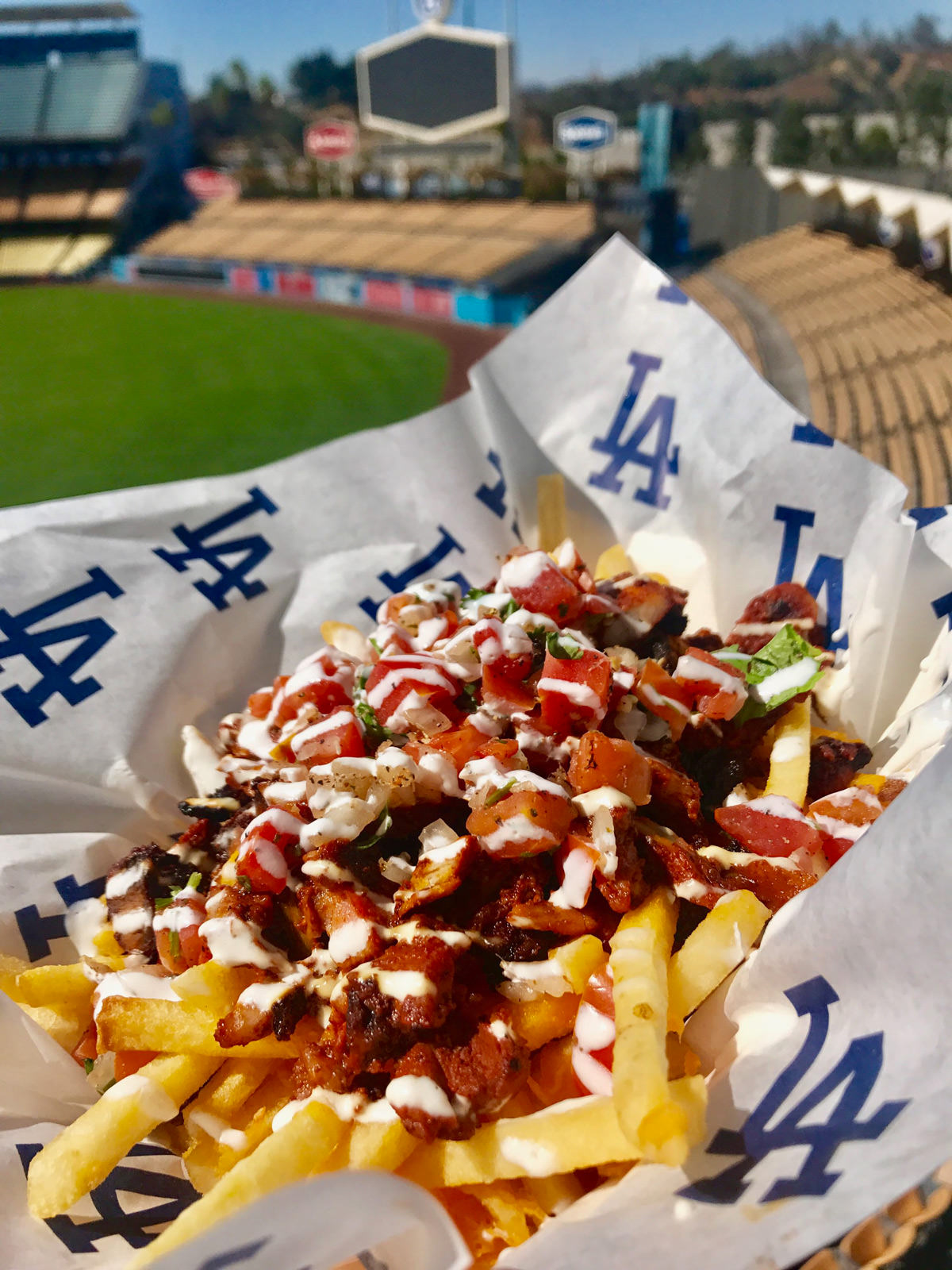 AL PASTOR FRIES
Crispy fries topped with al pastor pork, pico de gallo & avocado crema.
Location(s):
• Top Deck Dogs Too on Top Deck (section 4)
• LA Taqueria on Field & Reserve levels (section 10 & section 15)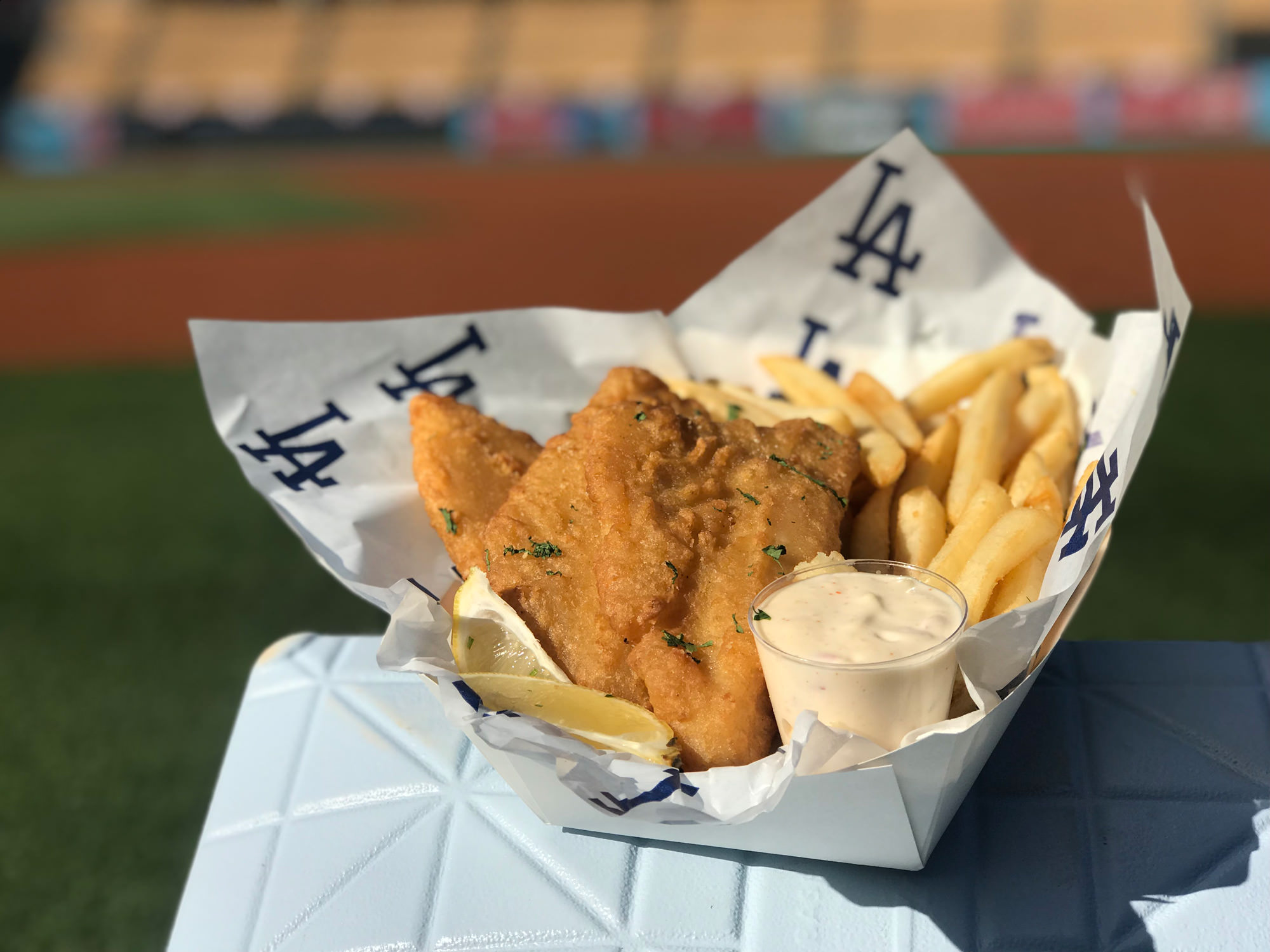 FISH & CHIPS
Beer battered cod on garlic fries with tartar sauce.
Location(s):
• Lot's O' Tots on Loge level (section 136)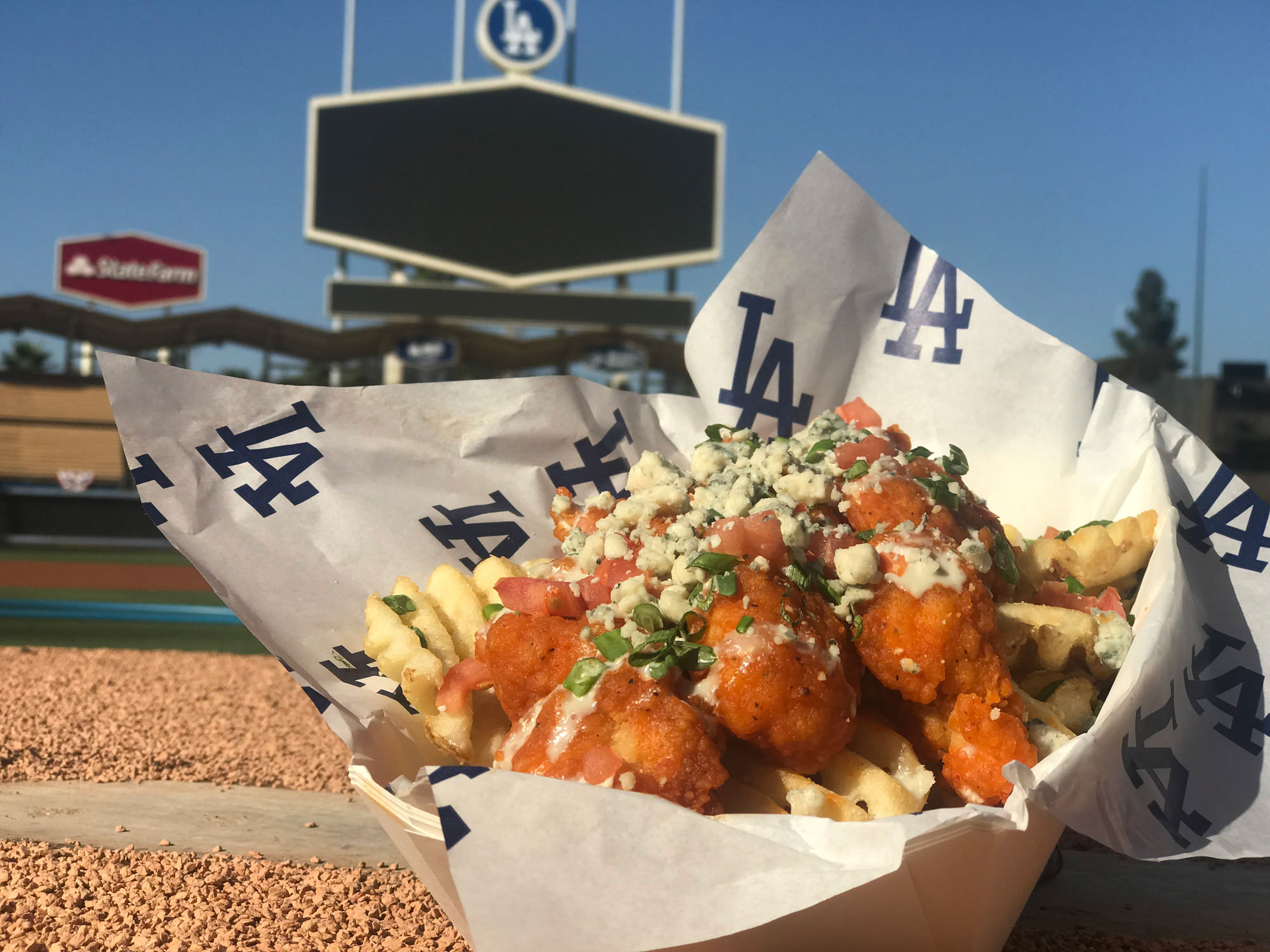 BUFFALO WAFFLE FRIES
Fried chicken tossed in house made buffalo sauce served with crispy waffle fries, bleu cheese crumbles and tangy bleu cheese sauce.
Location(s):
• Bud & Burgers on Field level (section 47)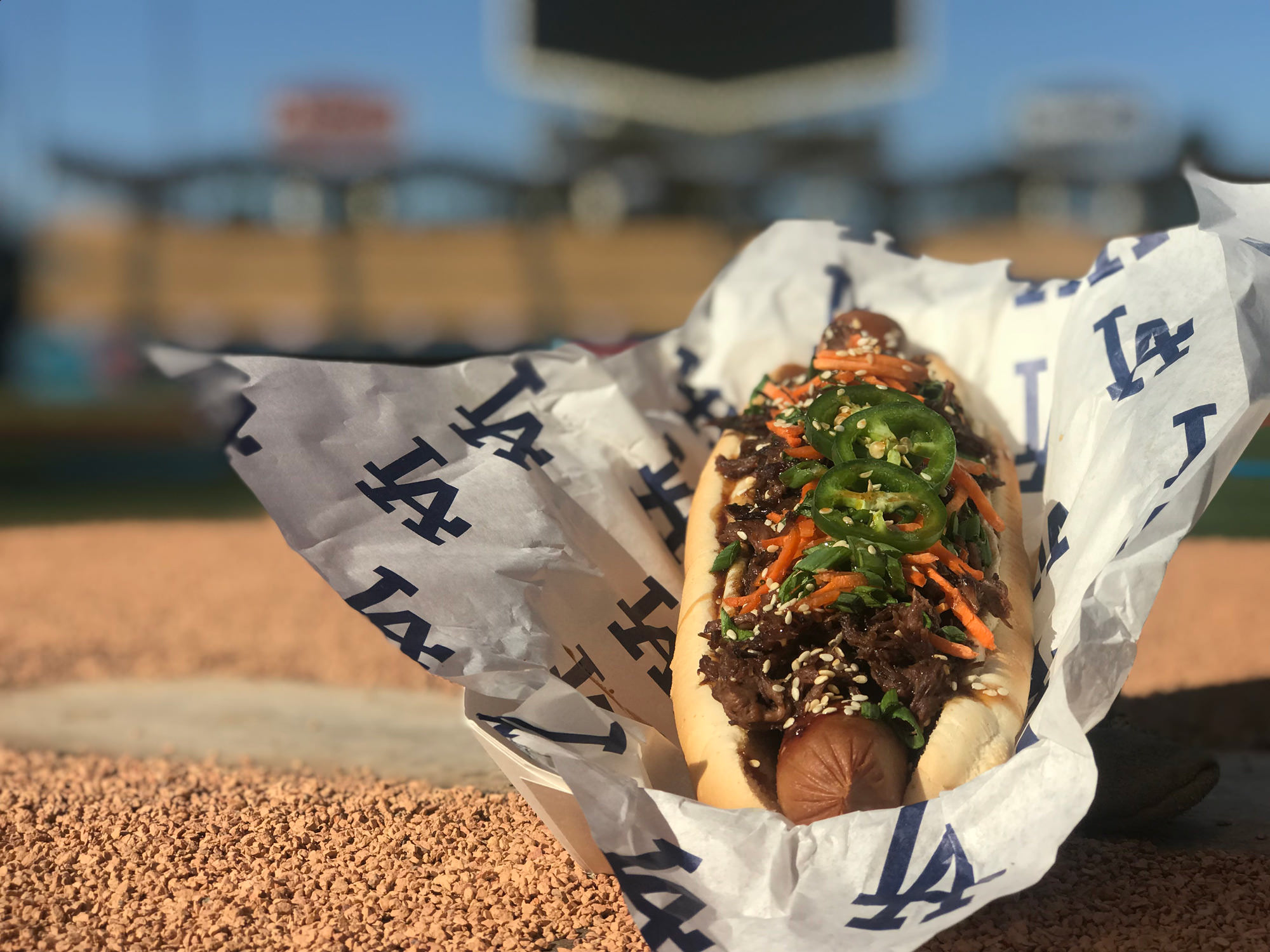 KOREAN BBQ DOG
Braised short rib on a 1/3 lb. all-beef dog with shredded carrots, sliced green onion, jalapeños & house made Korean BBQ sauce.
Location(s):
• Extreme Loaded Dog on Field level (section 48)
• Loge level (section 135)
• Reserve level (section 2)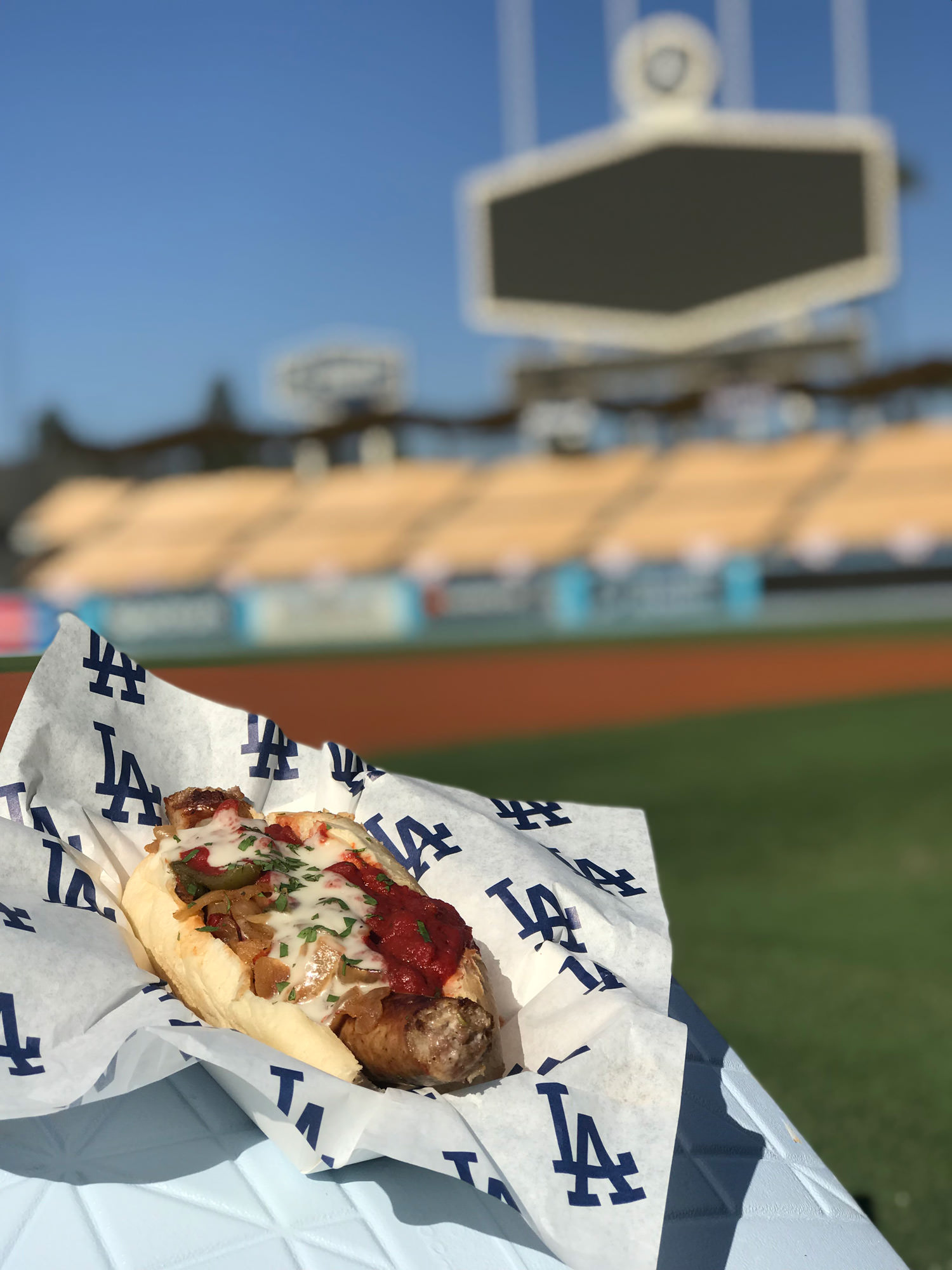 FOOTLONG ITALIAN SAUSAGE
Footlong Italian sausage, roasted peppers & onions, topped with rich marinara & creamy garlic sauce.
Location(s):
• Tommy Lasorda's Trattoria on Right Field Plaza
• Bud & Burgers on Field level (section 47)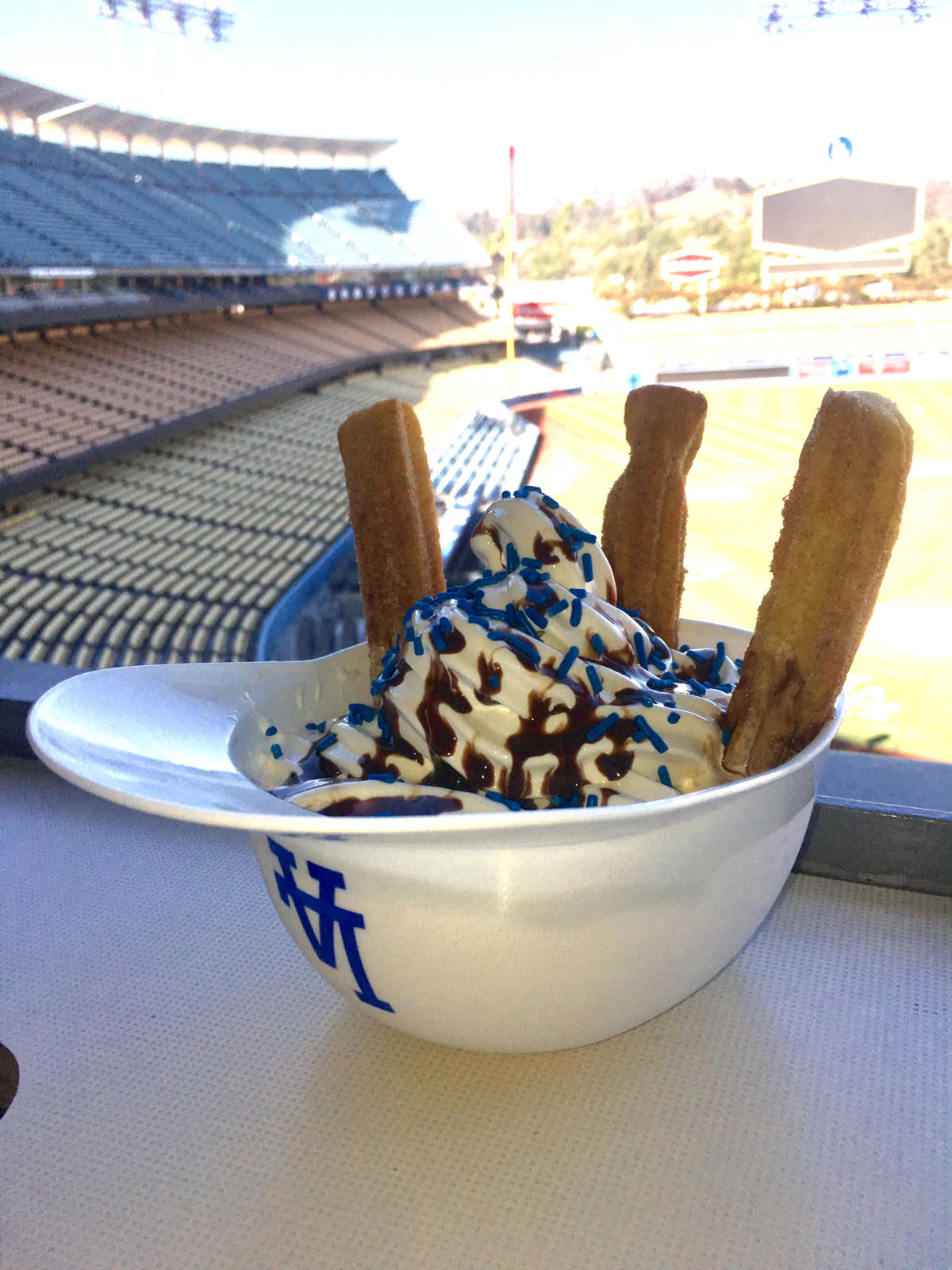 CHURRO SUNDAE
Cinnamon sugar churro compliments soft-serve ice cream topped with whipped cream, chocolate syrup & blue sprinkles in a helmet.
Location(s):
• Trolley Dodger Treats on Field level (section 46)
• LA Taqueria on Reserve level (section 15)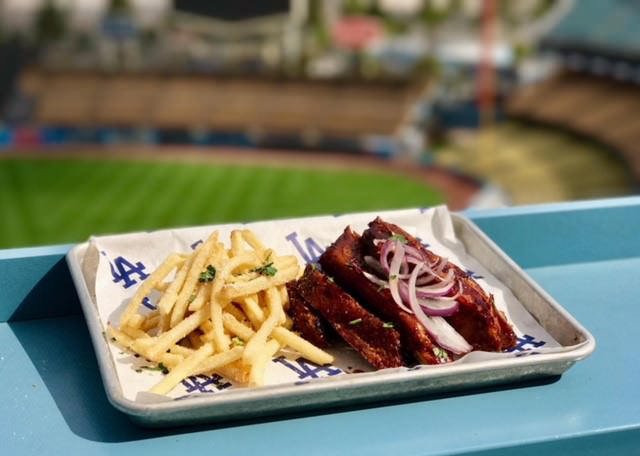 BBQ RIB PLATTER
Smoked baby back ribs slathered in blueberry bacon BBQ sauce, served with parmesan fries.
Location(s):
• King's Hawaiian Grill on Left Field Plaza
• Think Blue BBQ on Reserve level (section 30)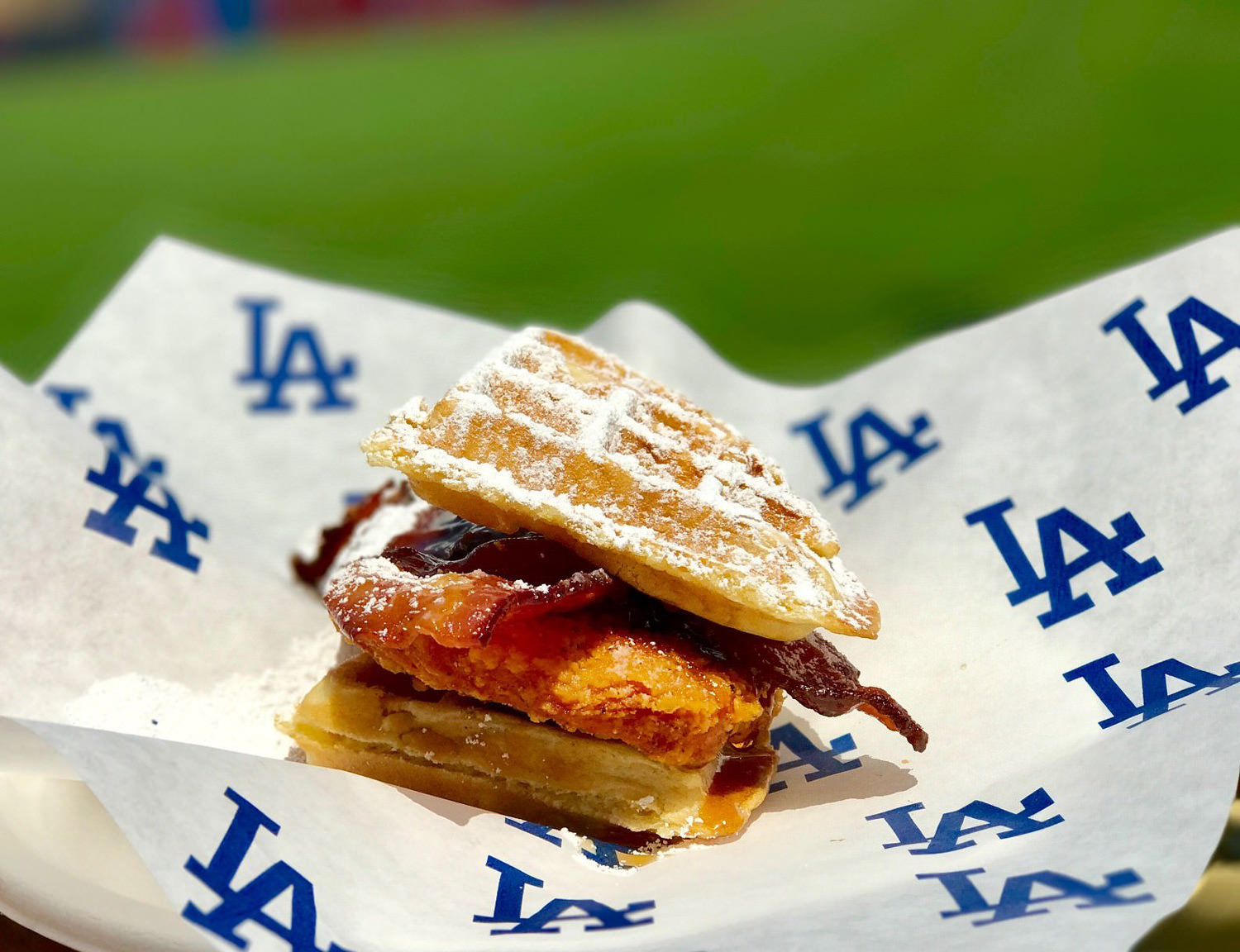 CHICKEN WAFFLE SAMMY
Belgian Waffle, spicy crispy chicken with candied smoked bacon, maple syrup.
Location(s):
• Chick N' Tots on Field level (section 8)
• Tenders Etc. on Reserve level (section 14)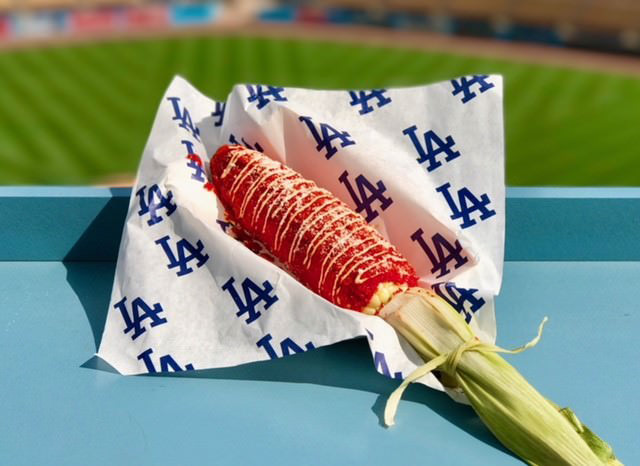 CHEET-O-LOTE
Roasted sweet corn on the cob slathered in chipotle-lime mayo, dusted with Flamin' Hot Cheetos, cotija cheese & tajin seasoning.
Location(s):
• King's Hawaiian Grill on Left Field Plaza
• Think Blue BBQ on Reserve level (section 30)
Comments
comments
---